Battle with the Behemoths
Choose your Commander and battle your friends with brand-new decks featuring unforgettable characters and giant monsters from Ikoria! Attack with a swarm of insect beasts, mutate creatures to make them unstoppable, or overcome your opponents with a vast human army! Everything you need to play Commander in Ikoria is right here.
Card Highlights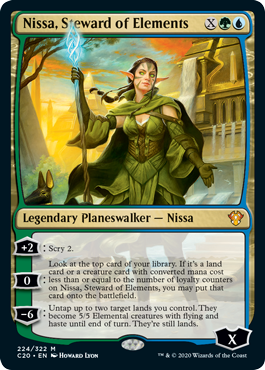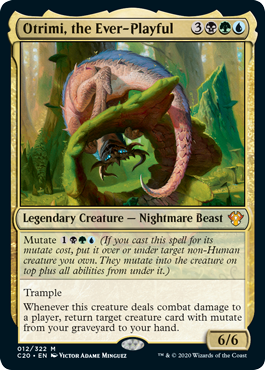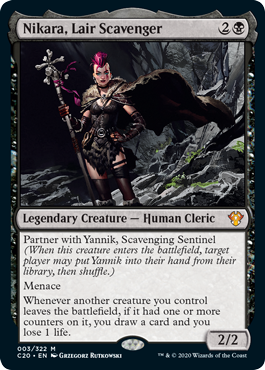 Return of Partner Abilities
Commander 2020
Symbiotic Swarm

Leverage your creatures' many abilities—even if those creatures have already died.
Timeless Wisdom

Cycle through your deck to fill the board with Cat Dinosaur tokens and set up the perfect turn.
Enhanced Evolution

Overpower opponents with brand-new mechanic from Ikoria: Lair of Behemoths—mutate!
Ruthless Regiment

Recruit an army of Humans, swing for big attacks, and maintain a powerful presence on the battlefield.
Arcane Maelstrom

Cast instants to turn tide of any battle and summon creatures right at home in the middle of a magical storm.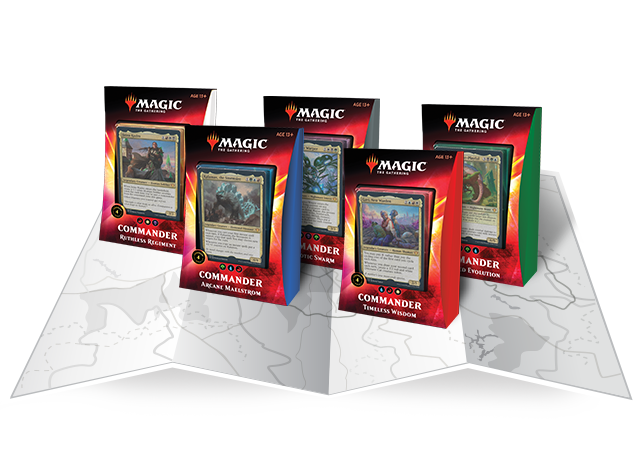 Find Your Local Store
Bring Your Commander. Battle Friends. Play in Events.