A First Look at Commander Masters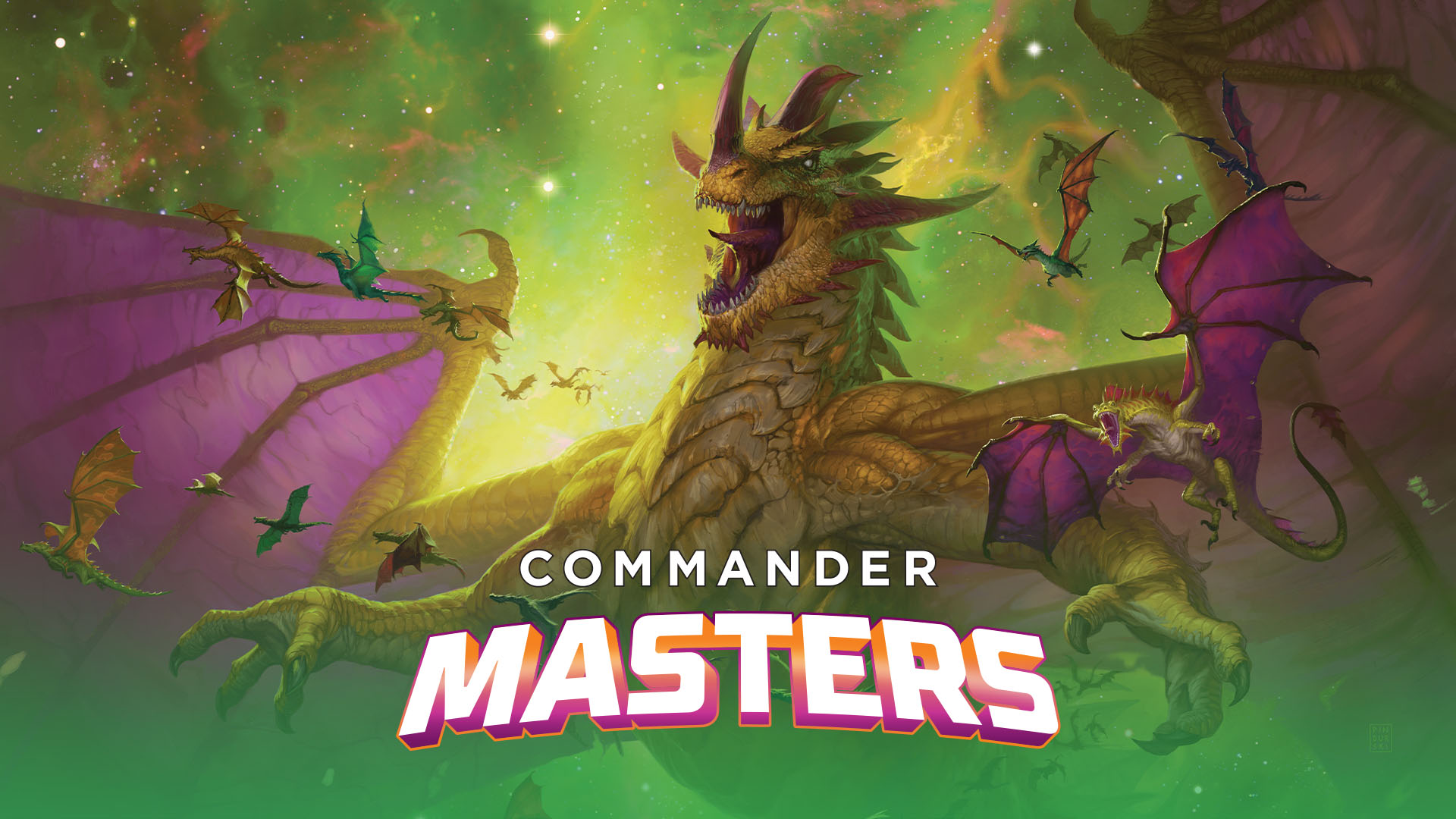 Powerful reprints, returning legends, and four ready-to-play decks bring Commander Masters to life on August 4, 2023. Packed with fan favorites (and fantastic new treatments) and four Commander decks each including ten new-to-Magic cards, Commander Masters supercharges your collection and levels up your coolest Commander deck!
Back in February, we shared a sneak peek at what to expect with Commander Masters, showing off some of the cards you can find: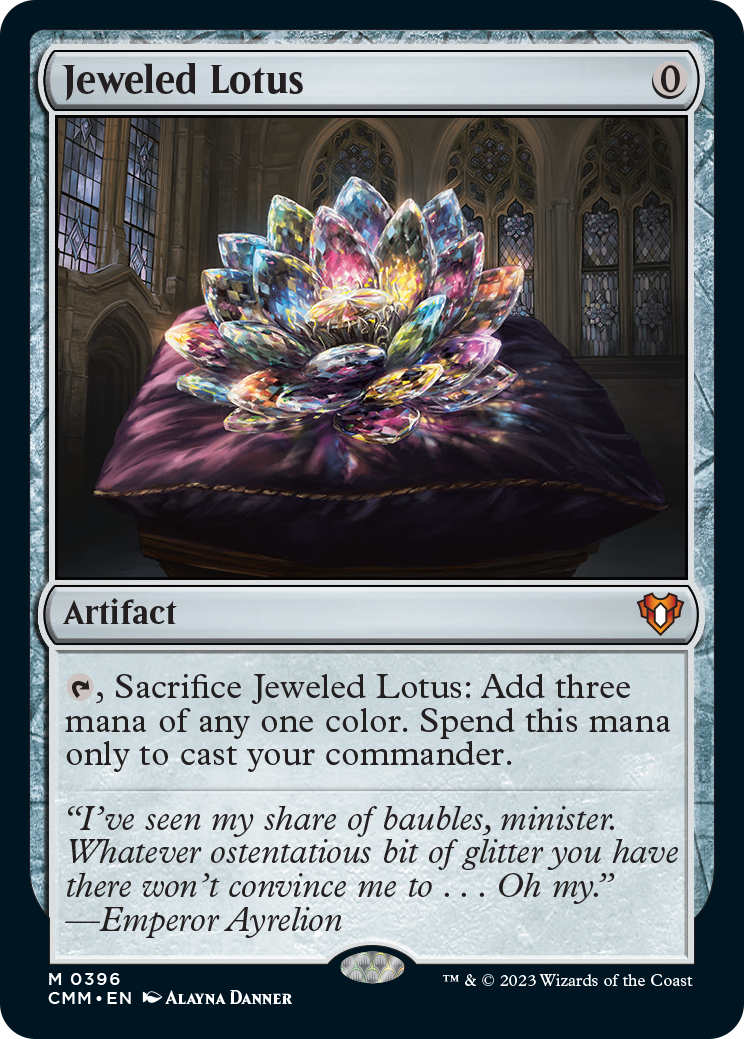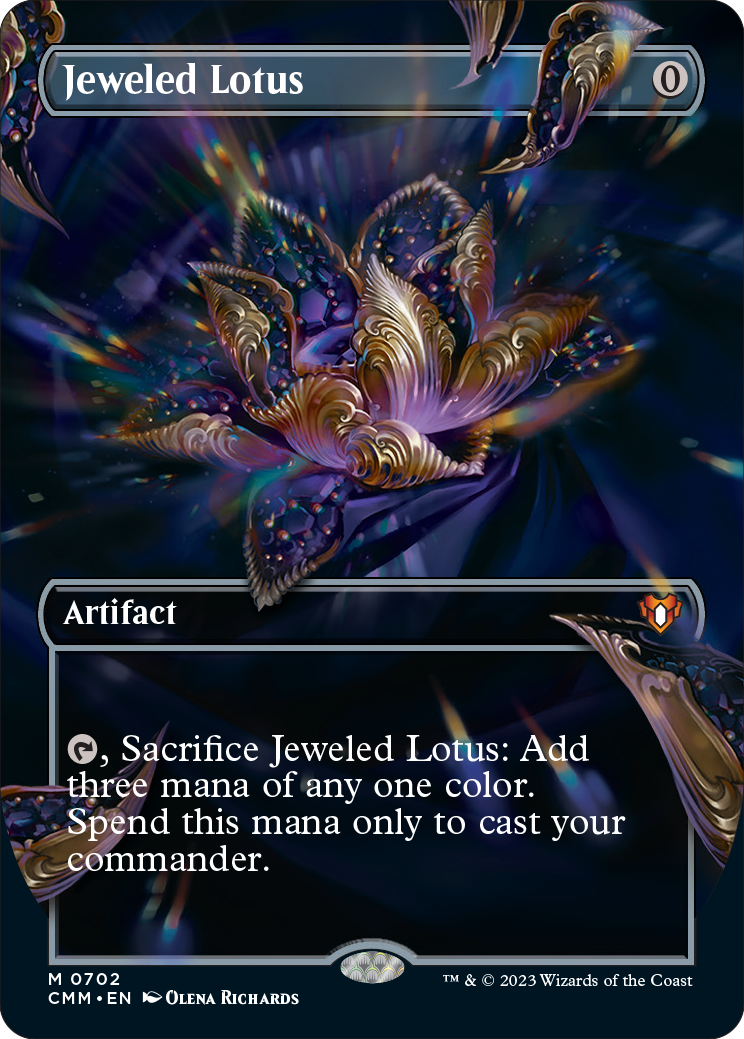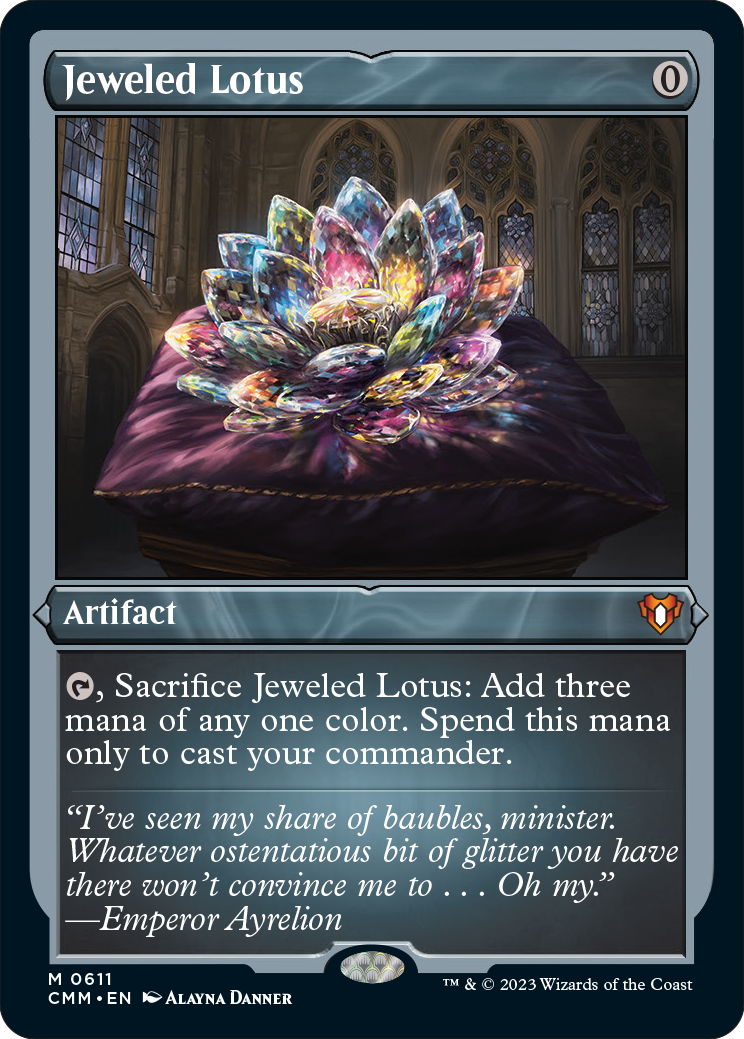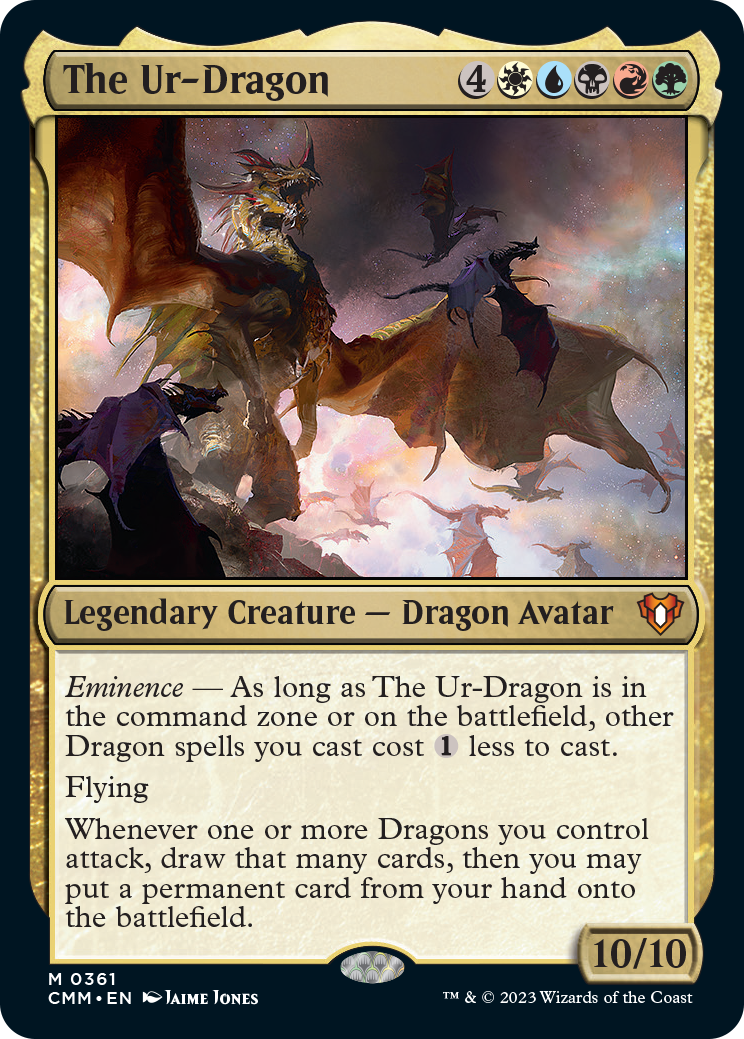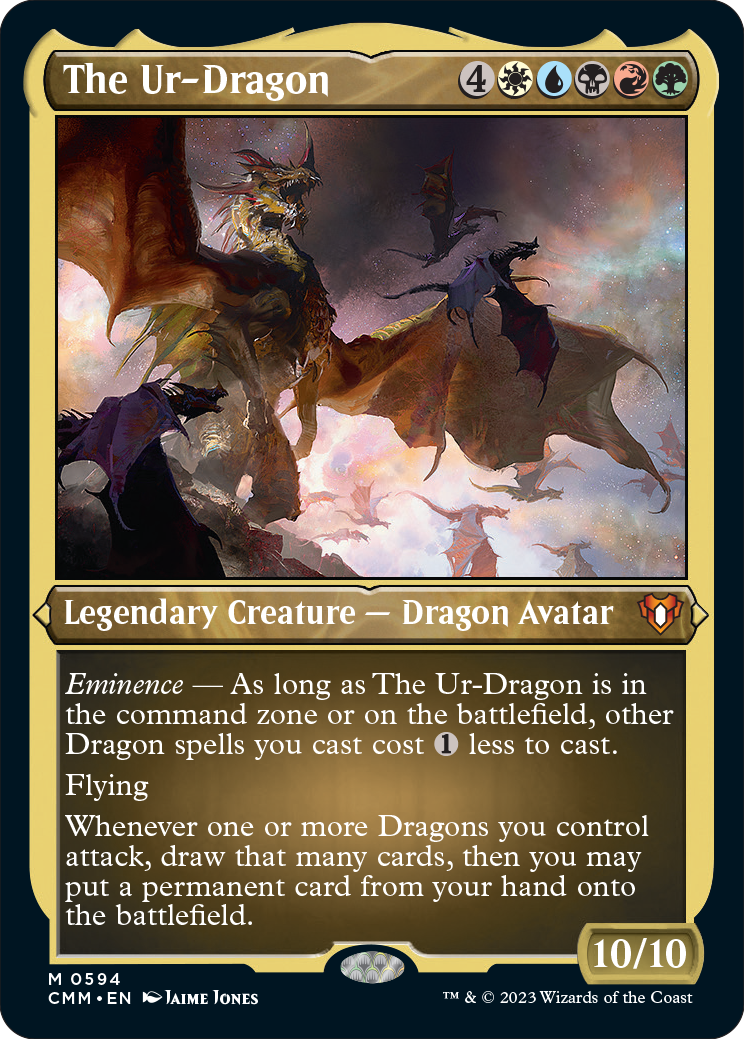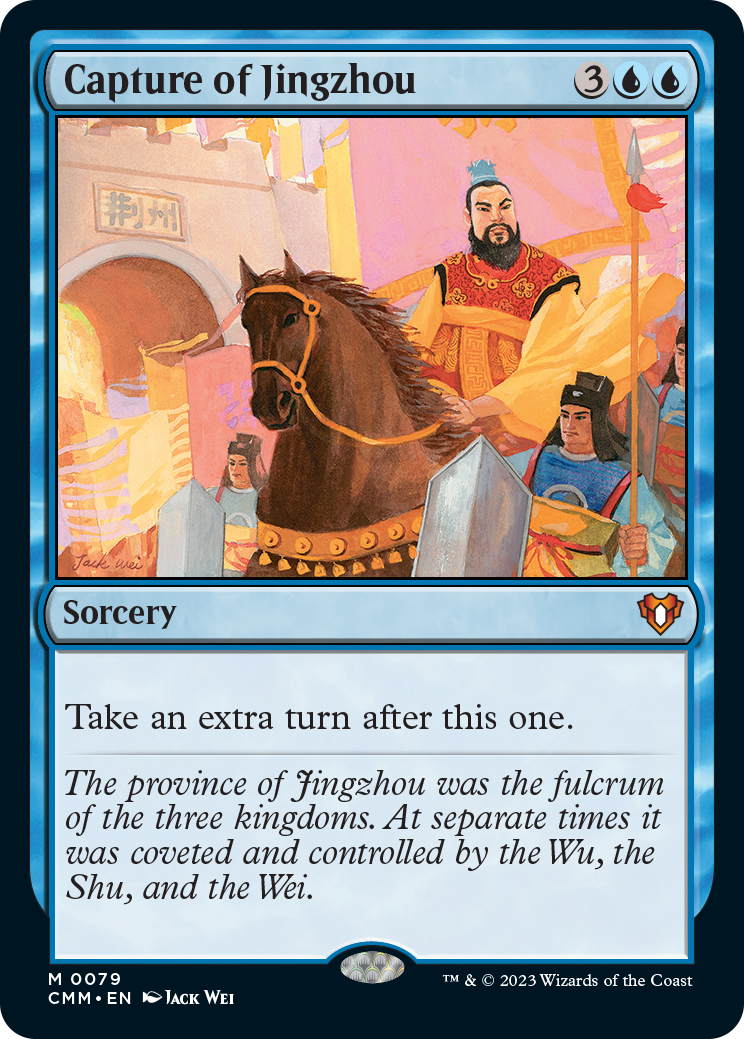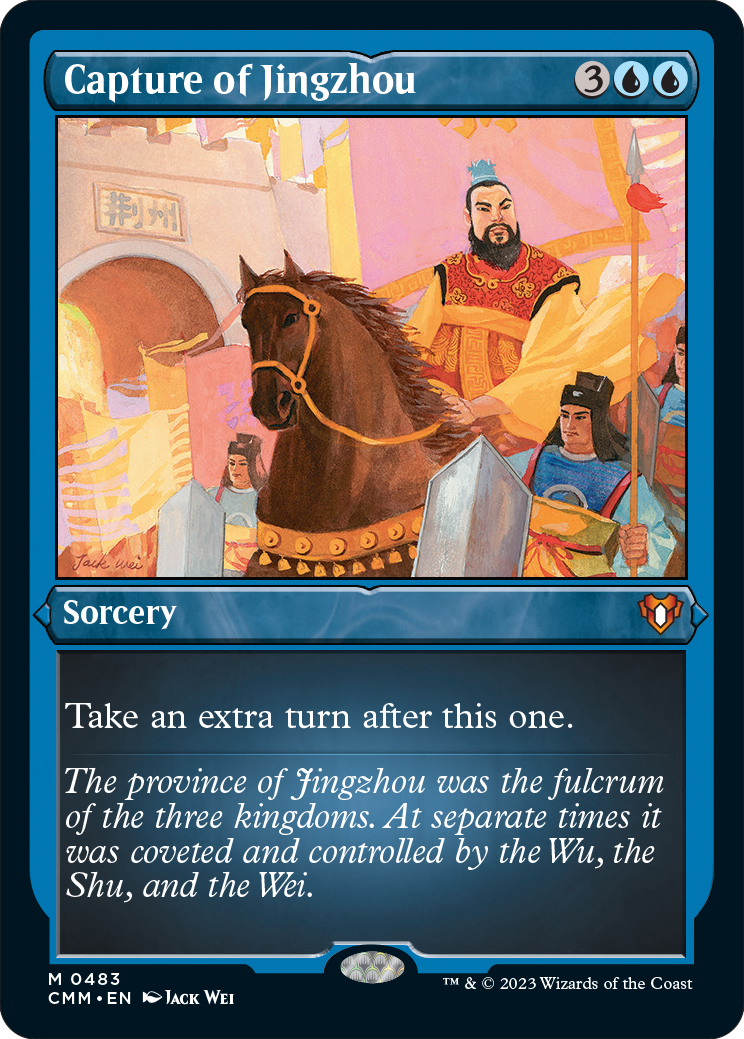 That was just the start! Here are a few more amazing reprints you'll encounter across Commander Masters Draft, Set, and Collector Boosters: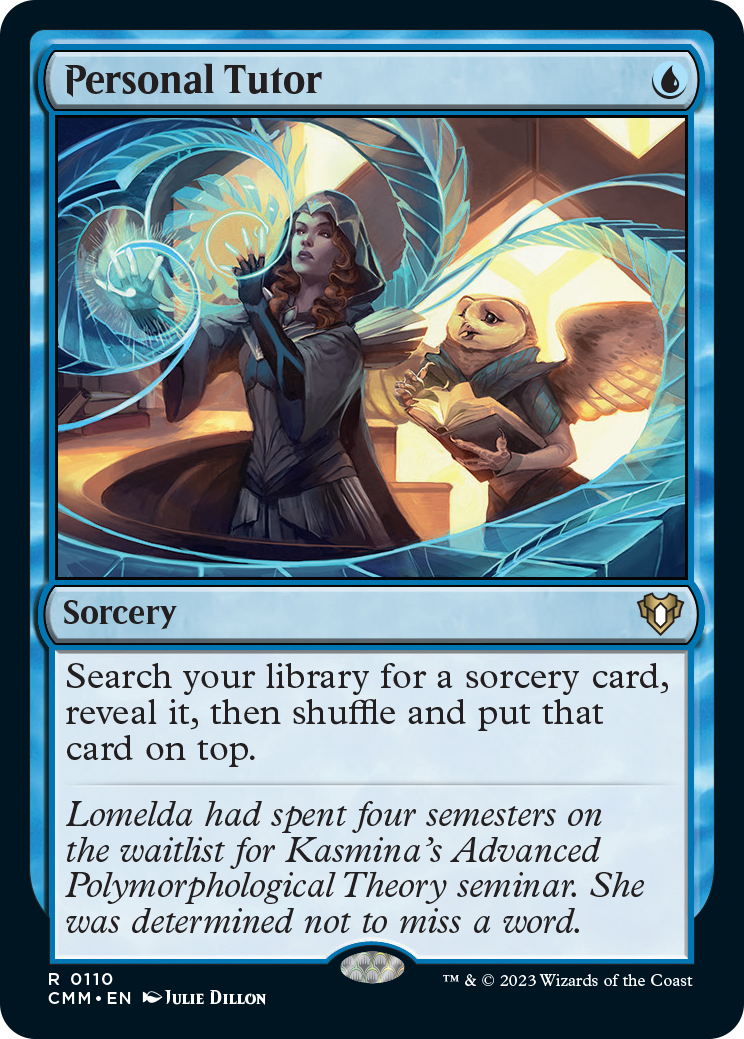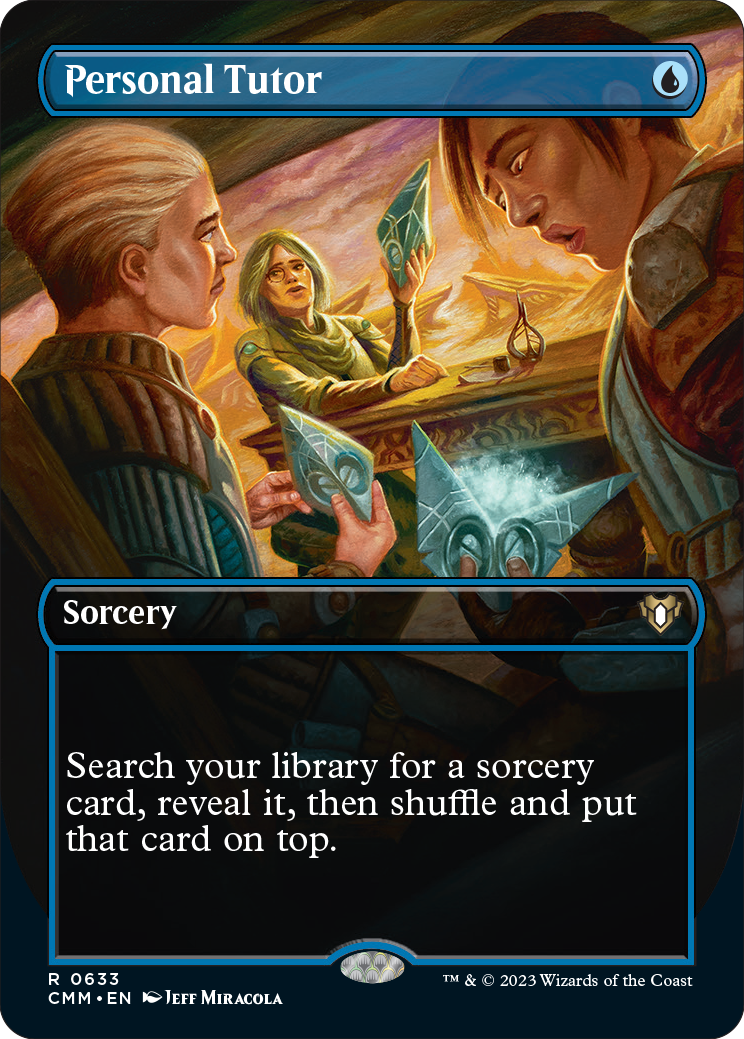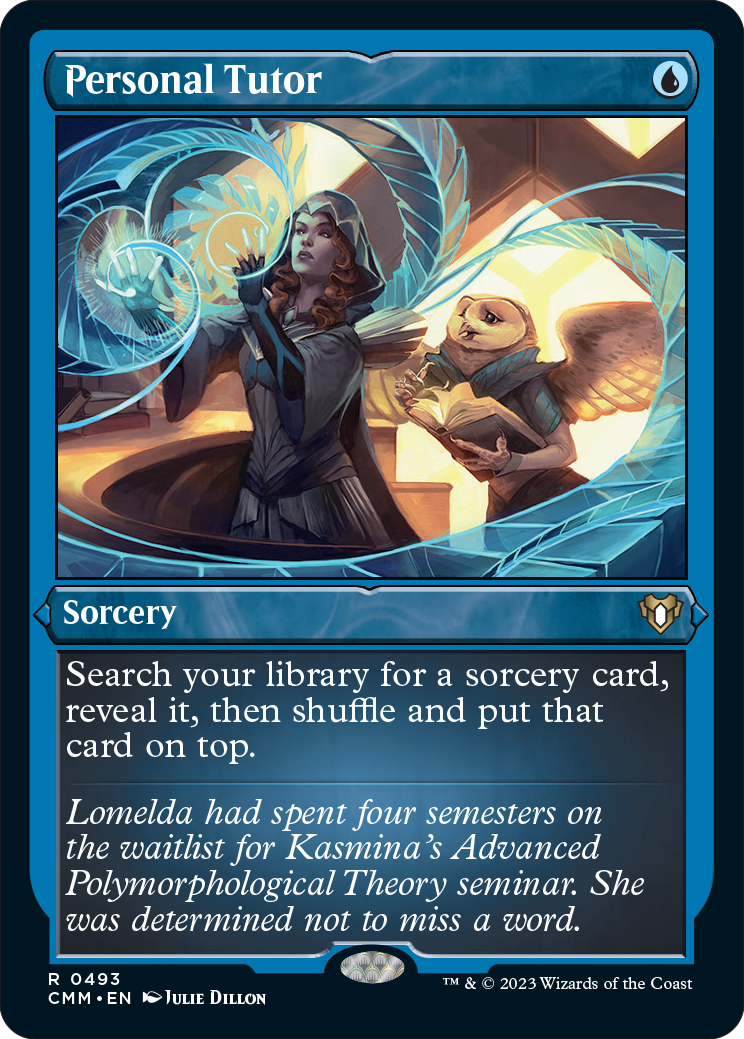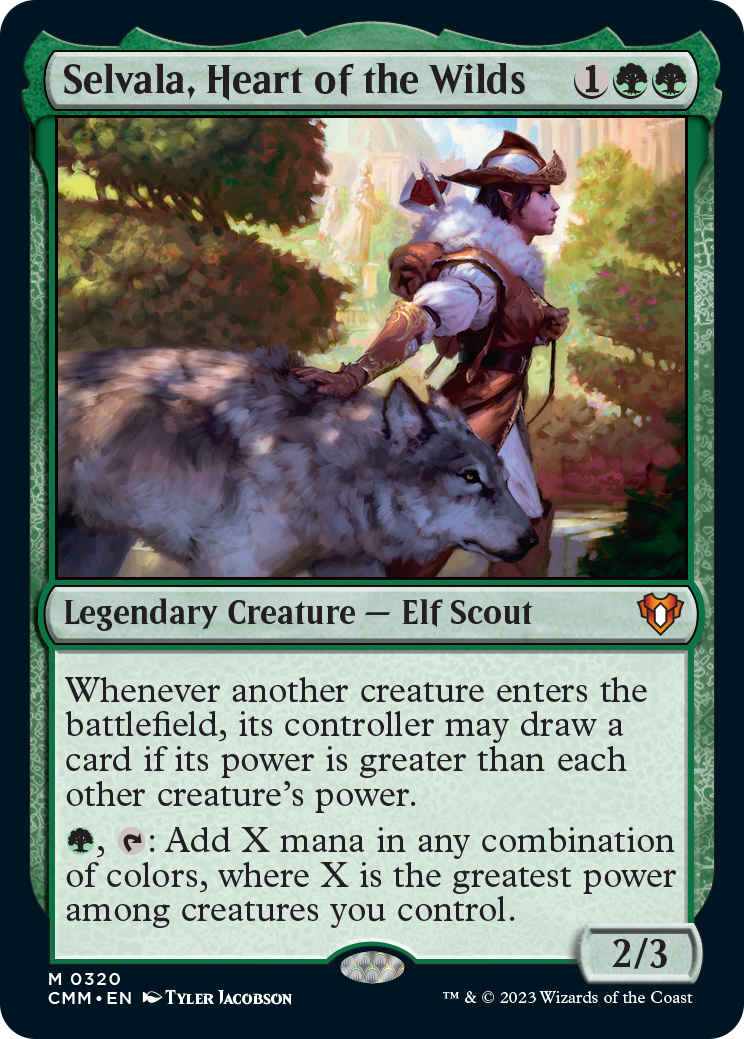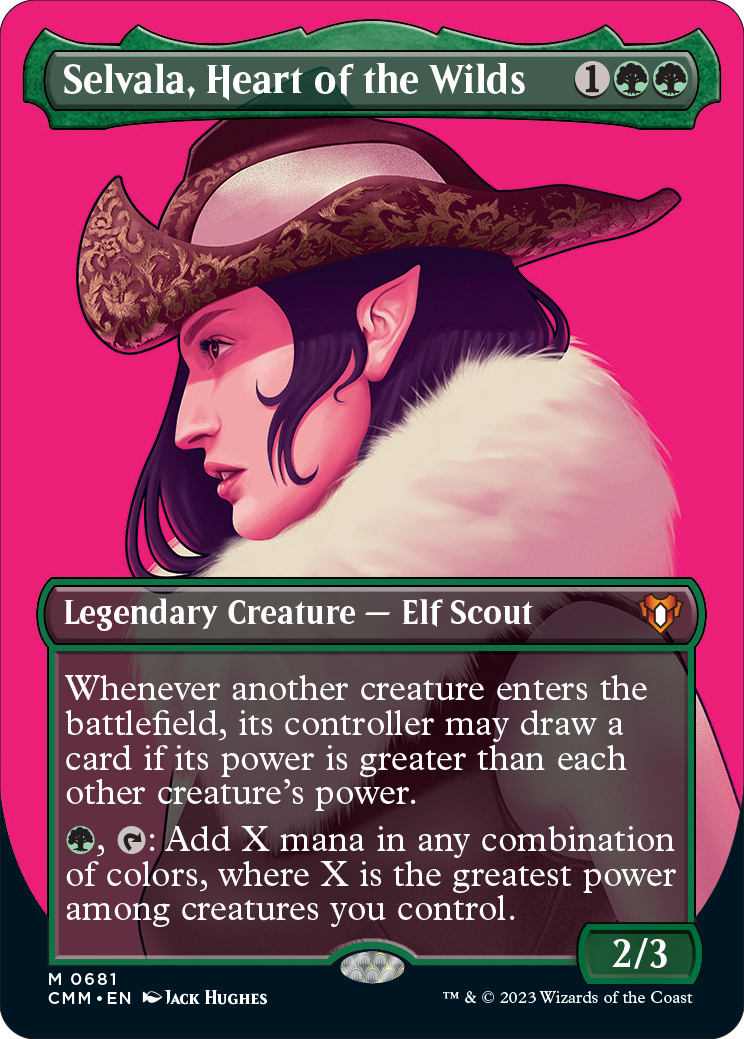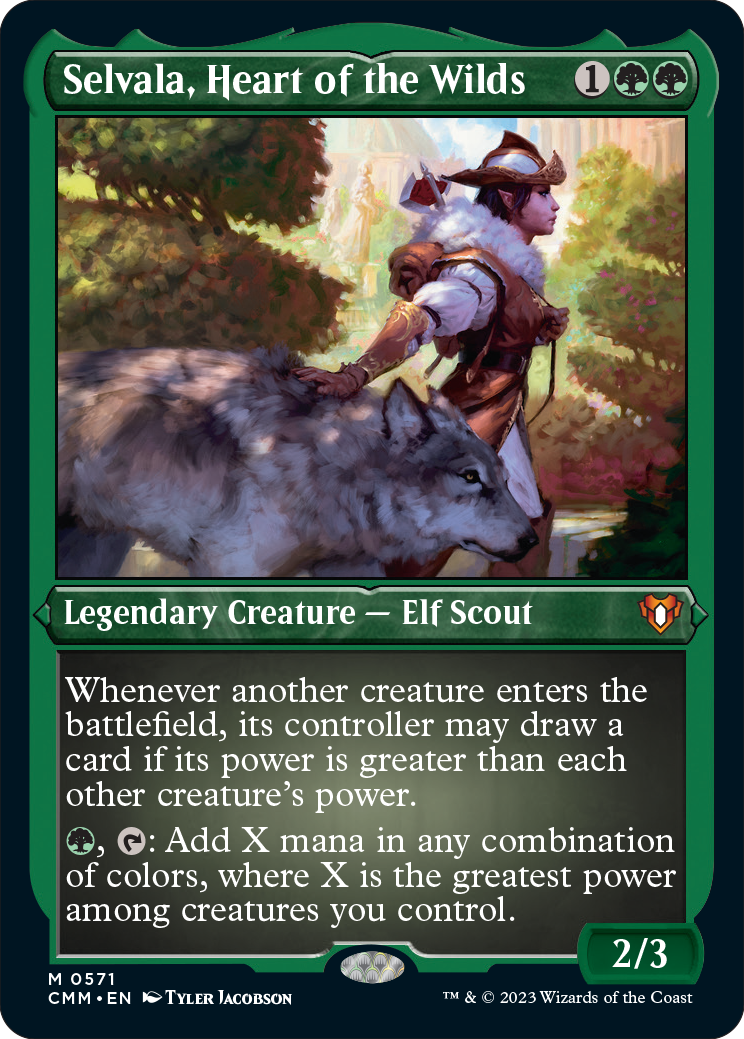 Like last year's Double Masters 2022 release, the textured foil treatment returns (alongside foil-etched cards, both in Collector Boosters) to show off some of the coolest cards in Commander Masters.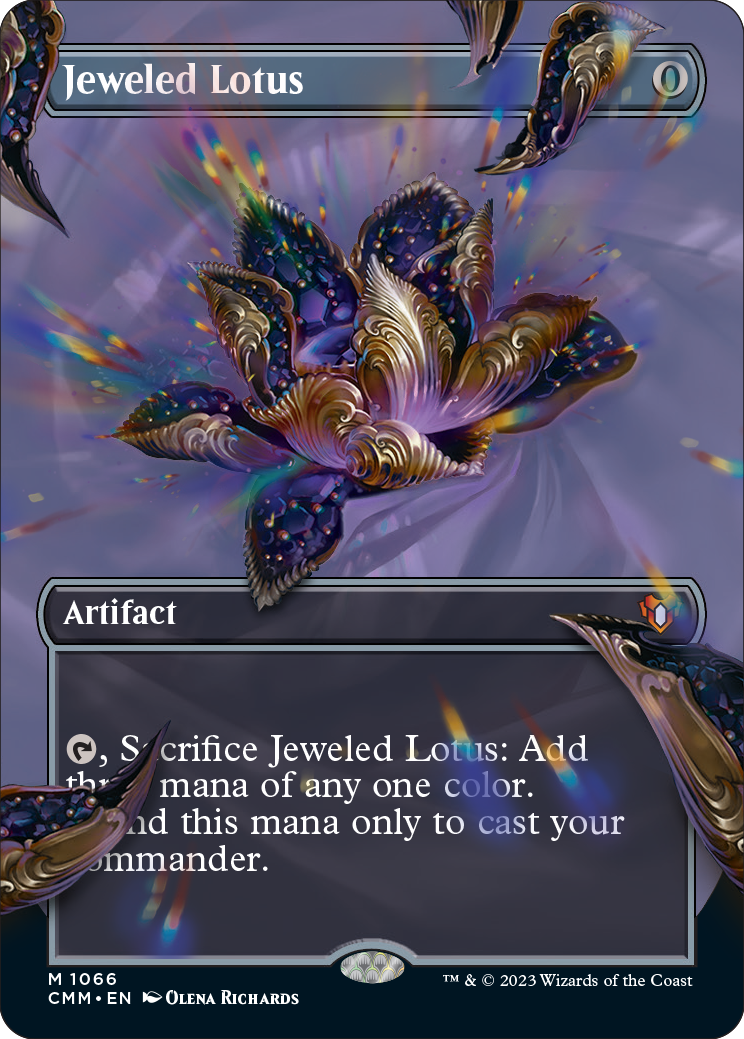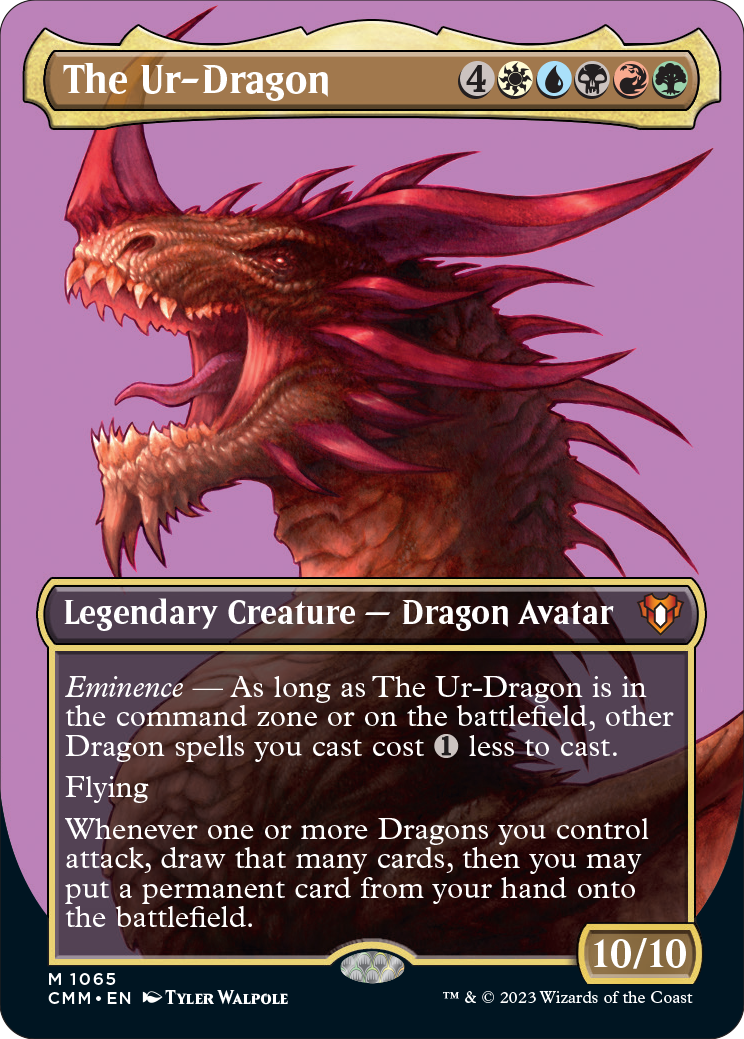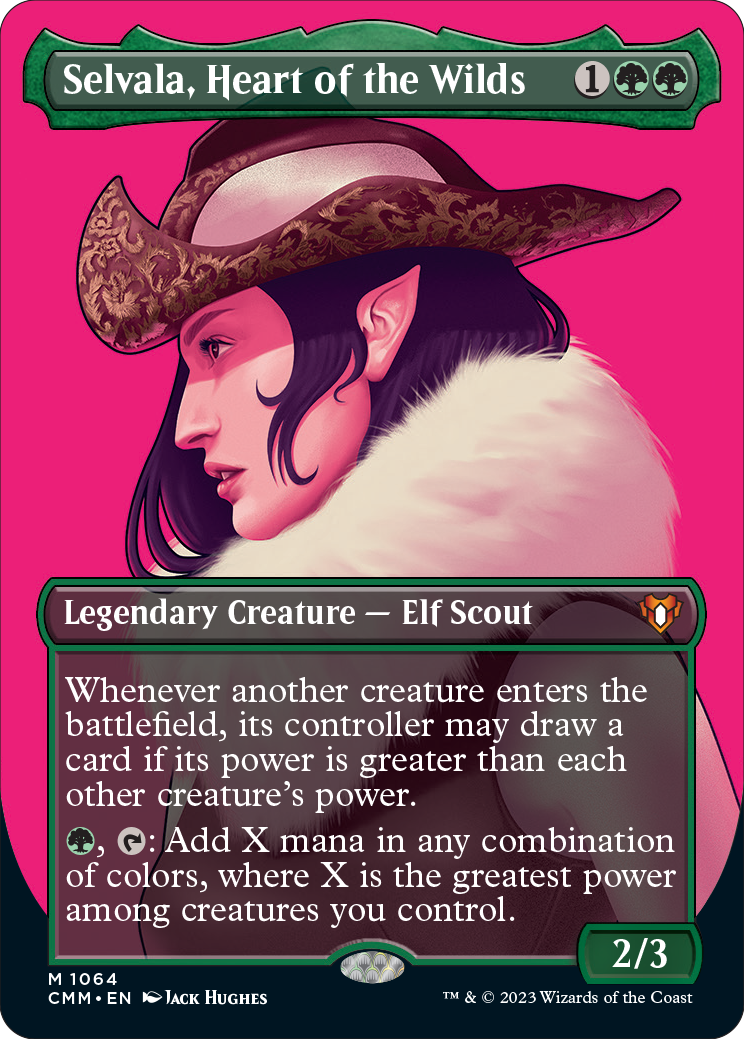 Whether you're looking for a unique draft experience with friends, building out your collection, or trying to find the coolest cards for your favorite deck, Commander Masters has something for you!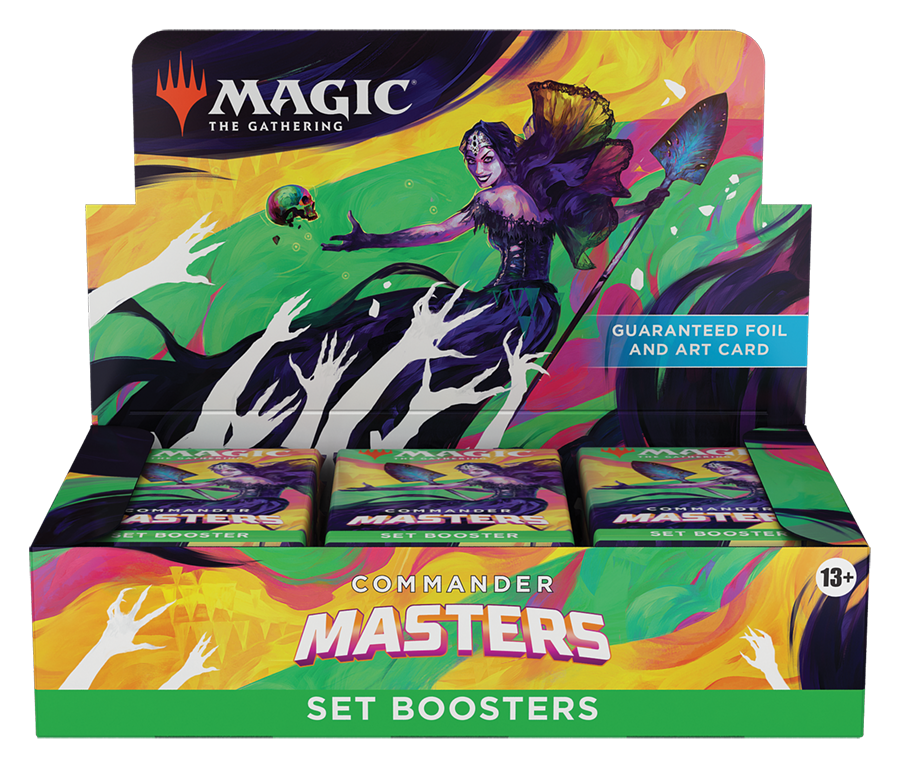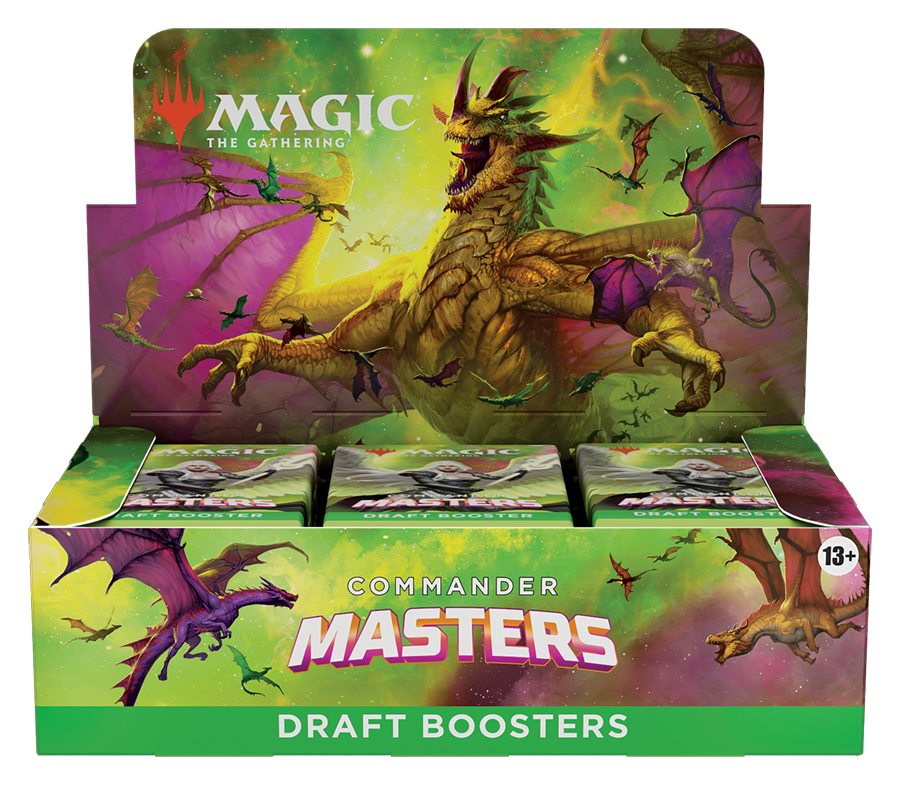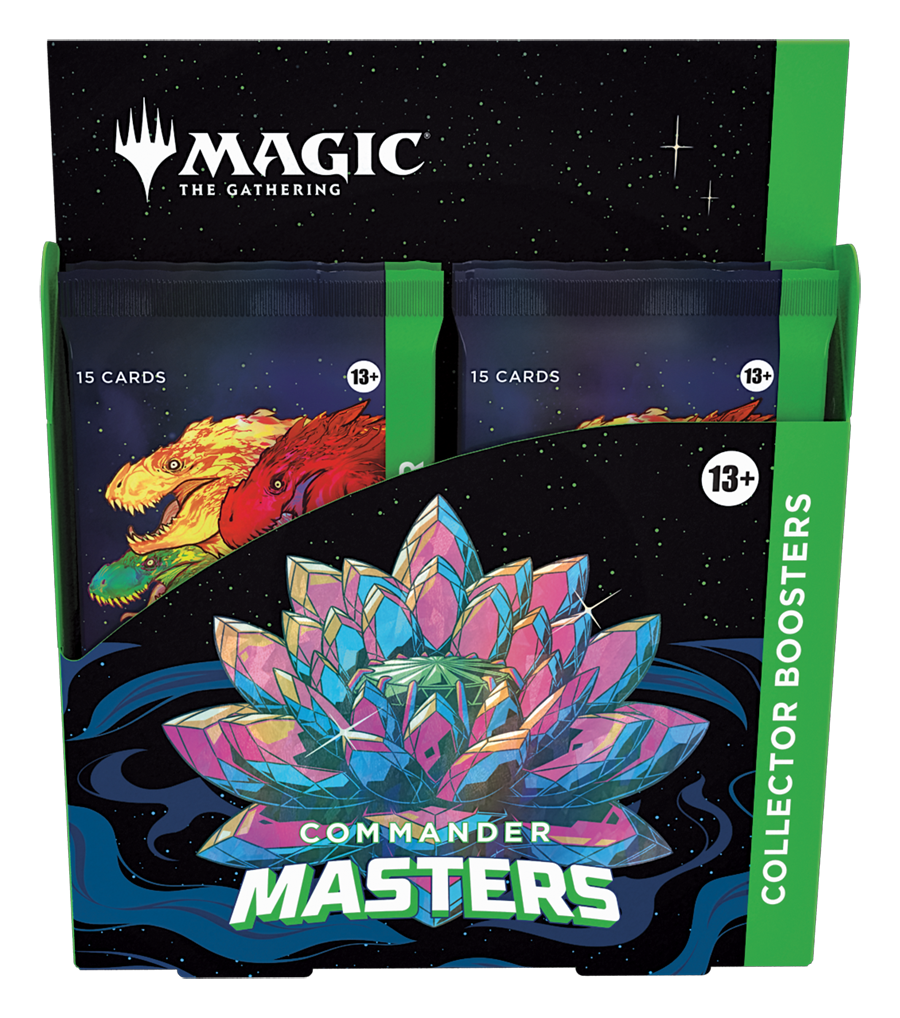 Commander Masters Commander Decks
In addition to the cards returning in Draft, Set, and Collector Boosters, Commander Masters also adds new-to-Magic cards found across four ready-to-play Commander decks. Each Commander Masters Commander deck is a complete 100-card deck featuring ten new-to-Magic cards, including new commanders to lead the way.
Let's take a look at them now: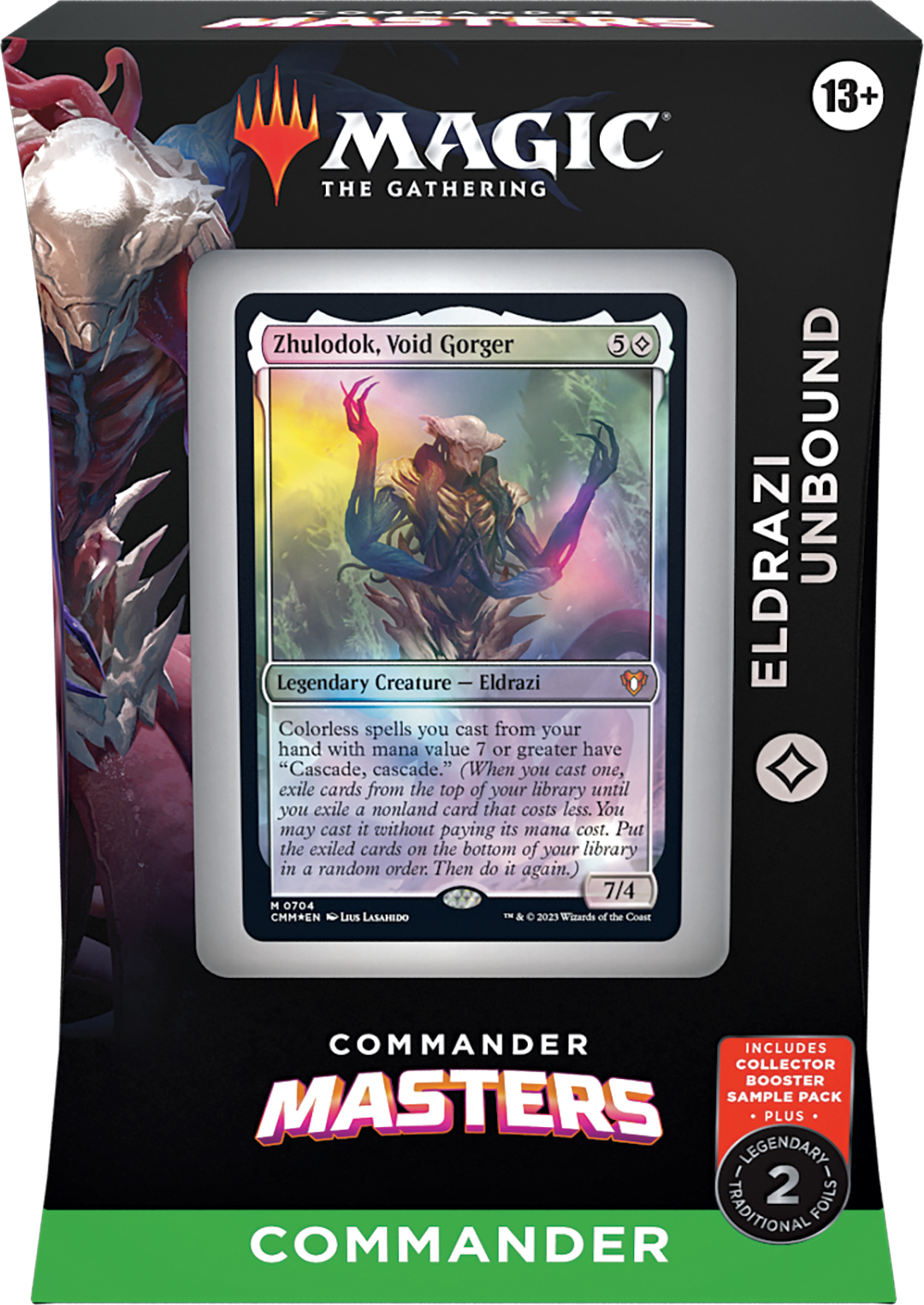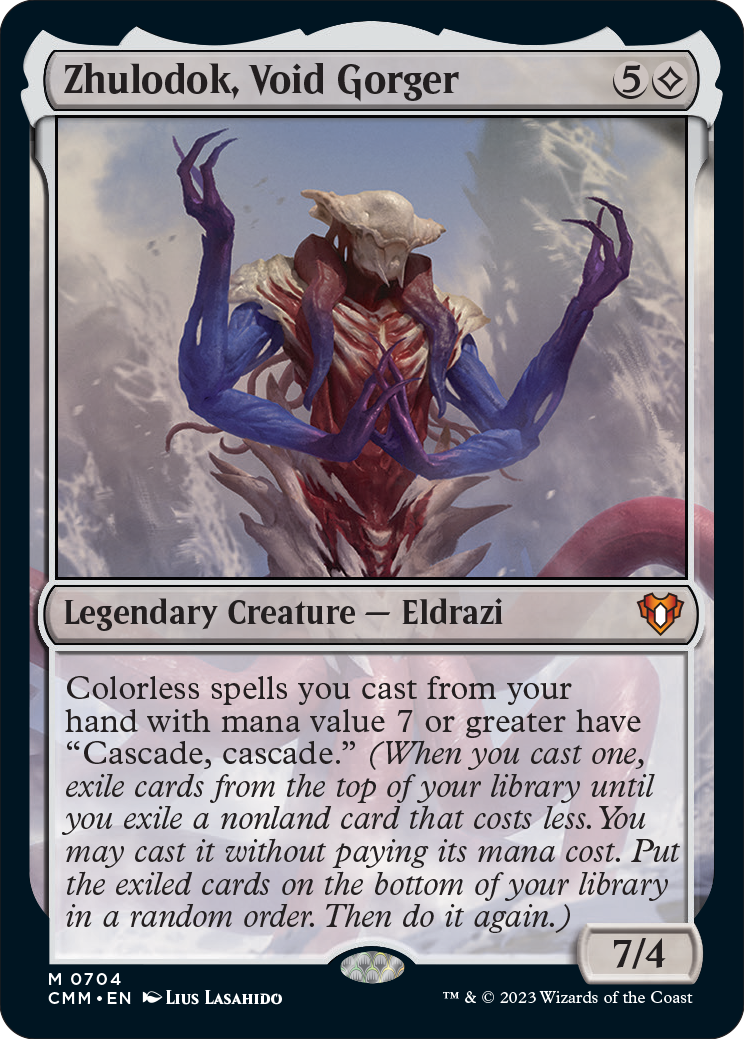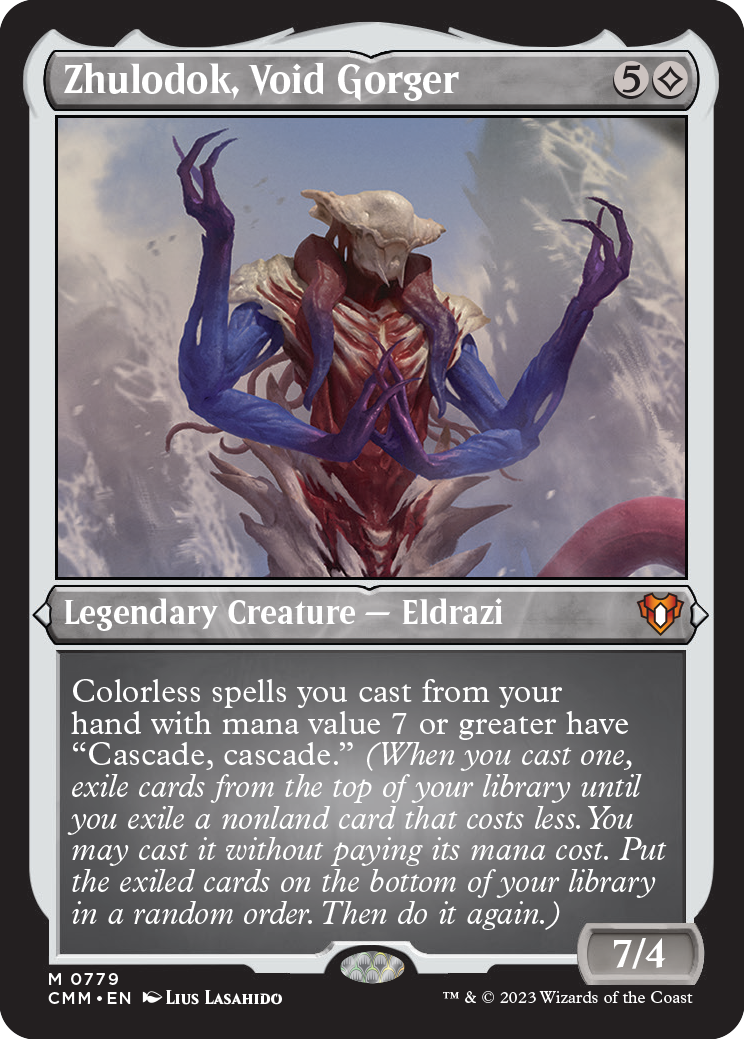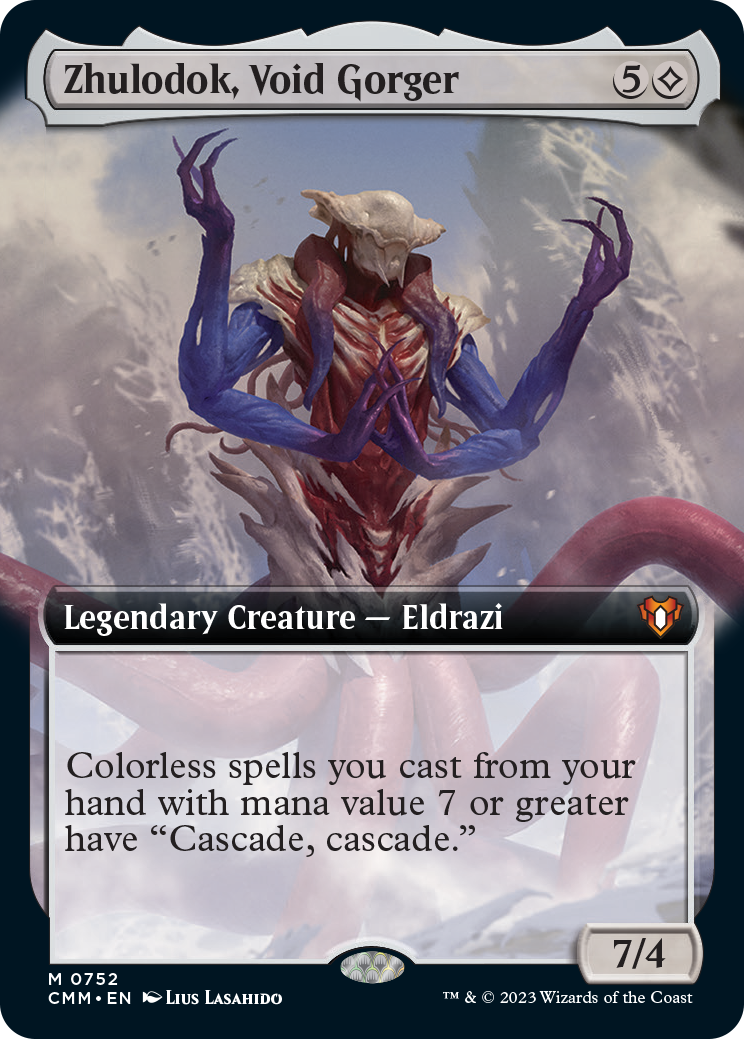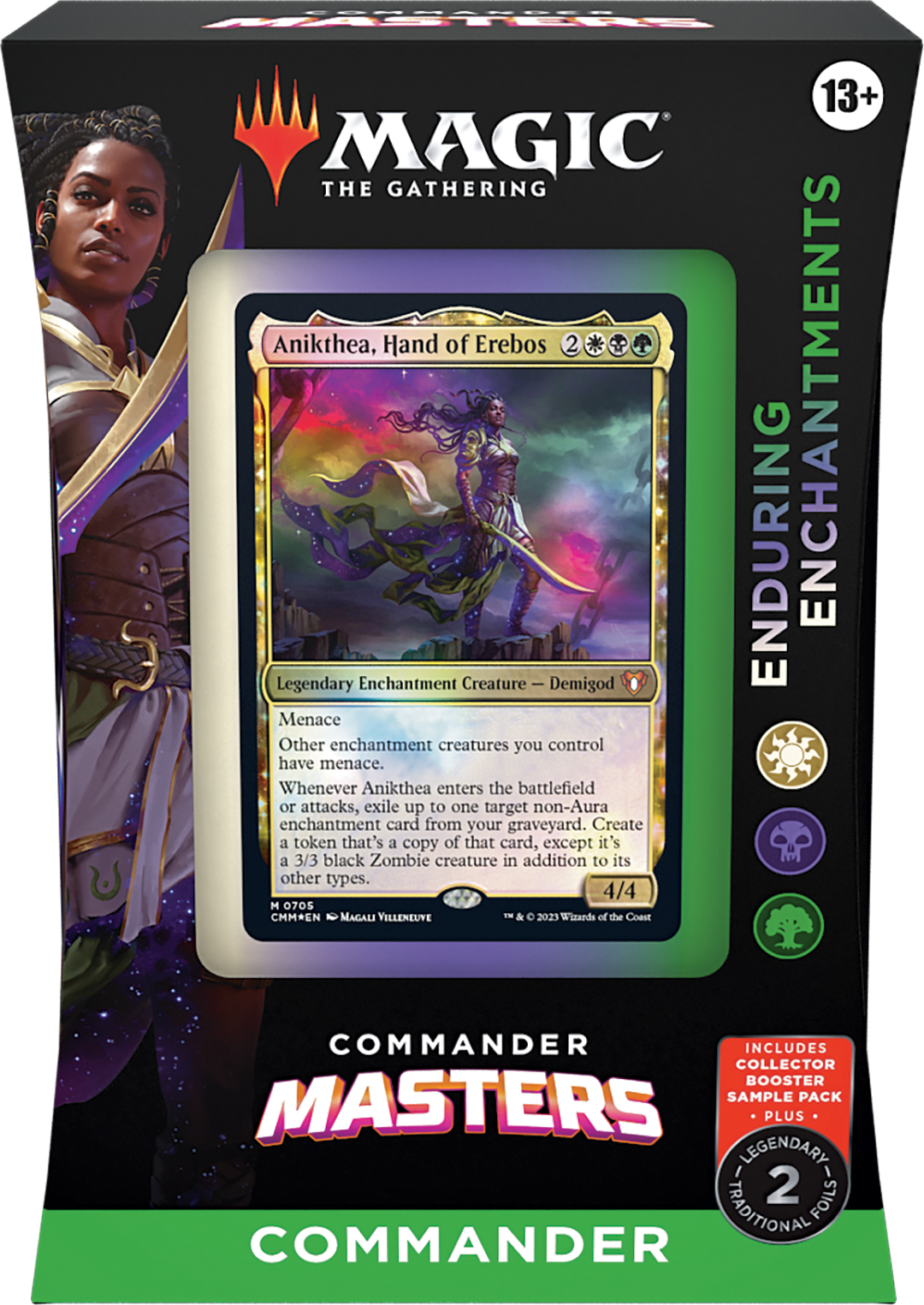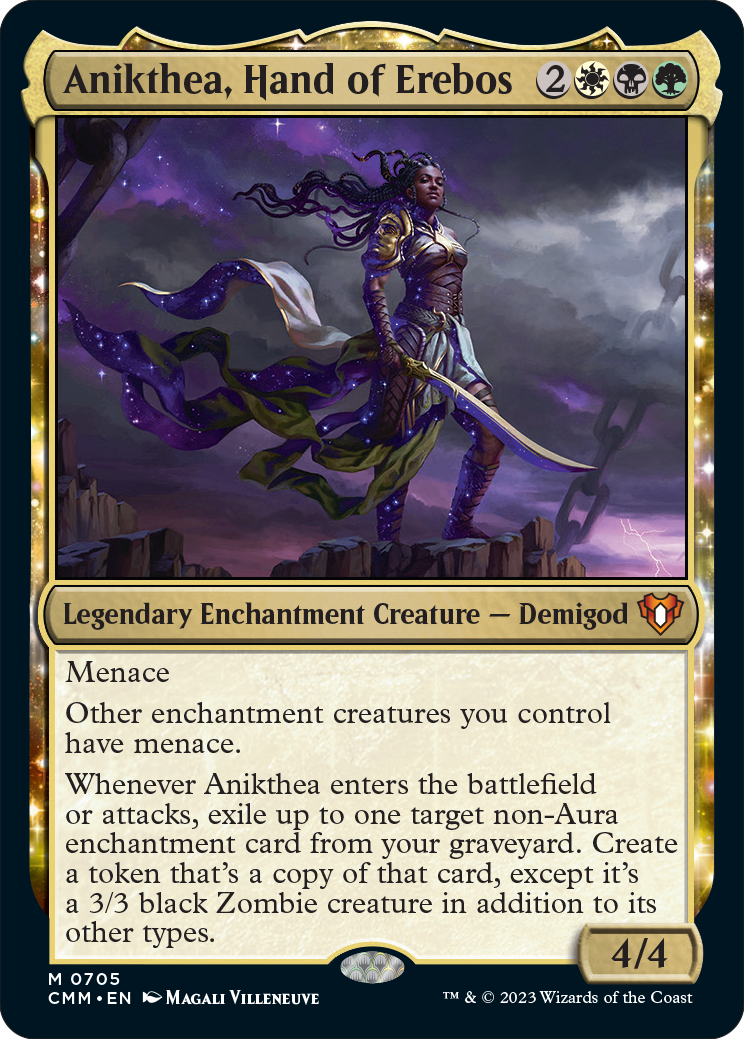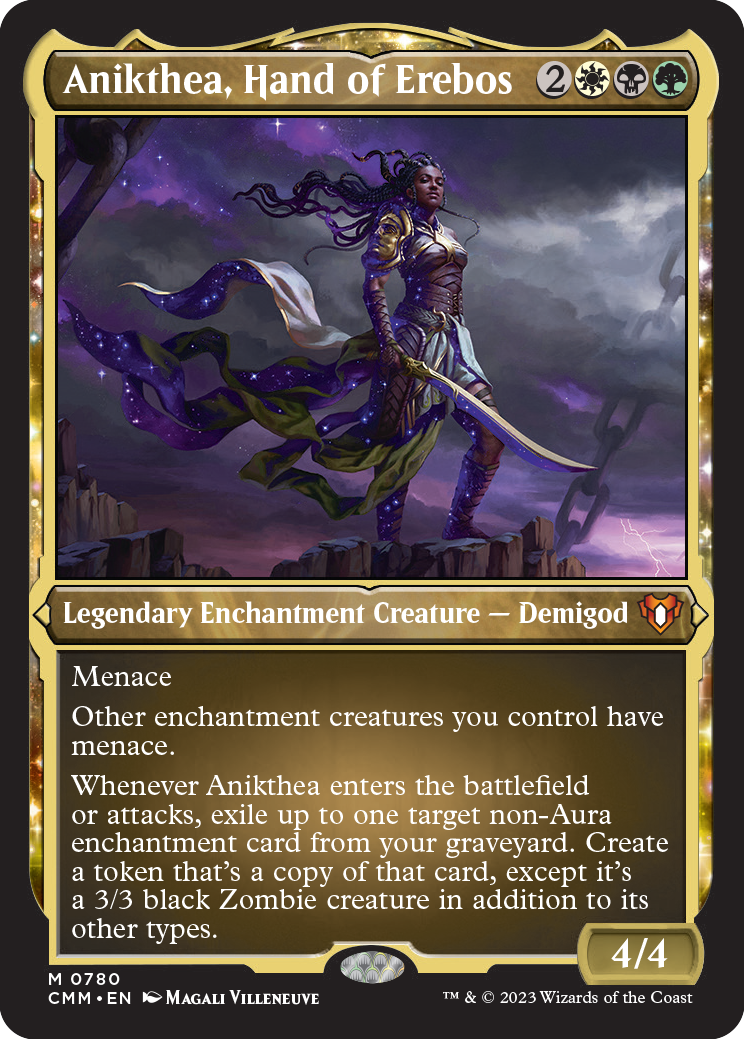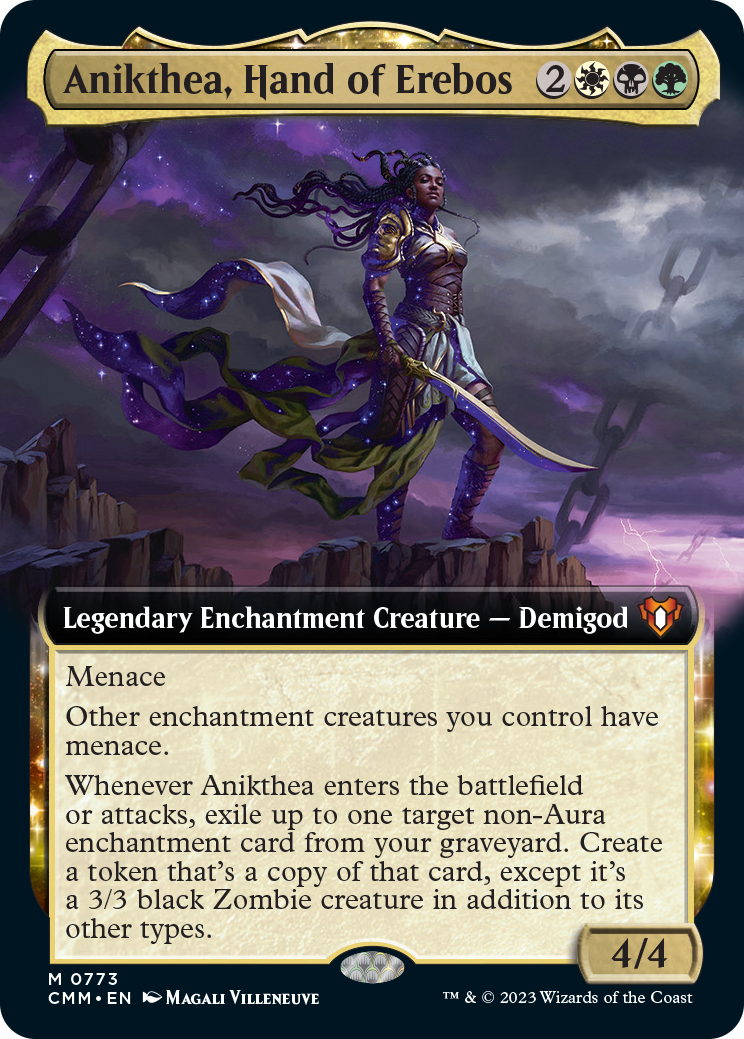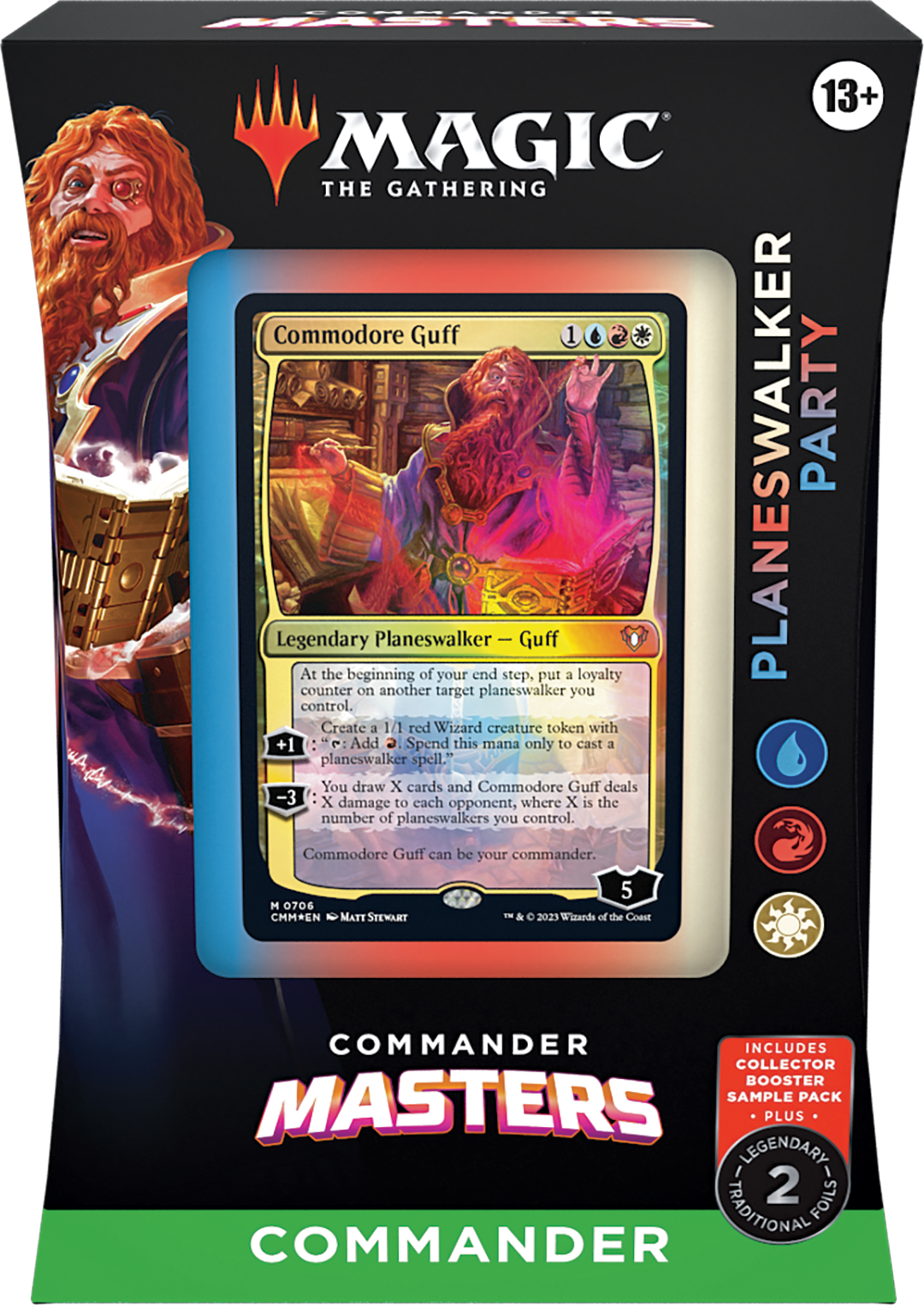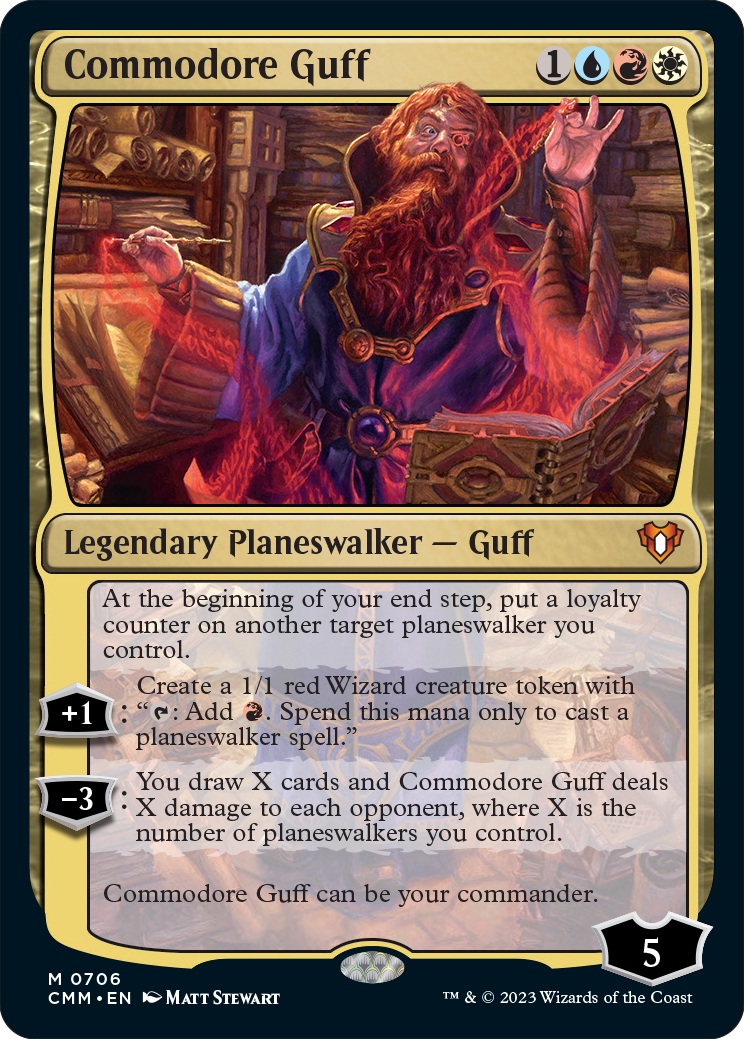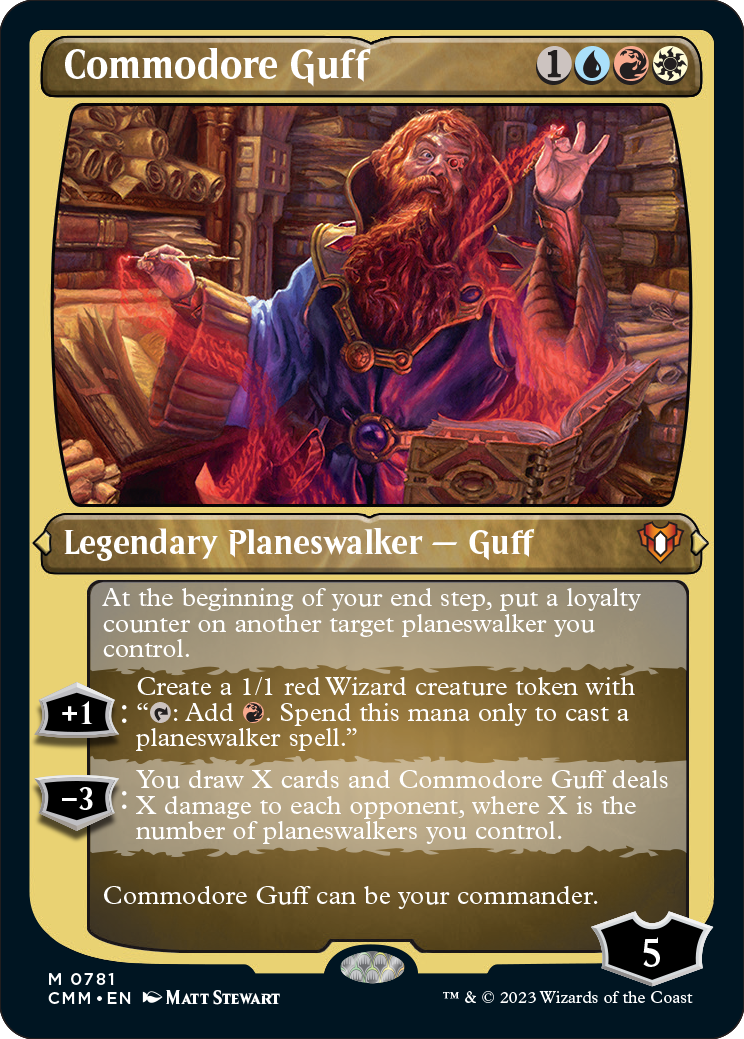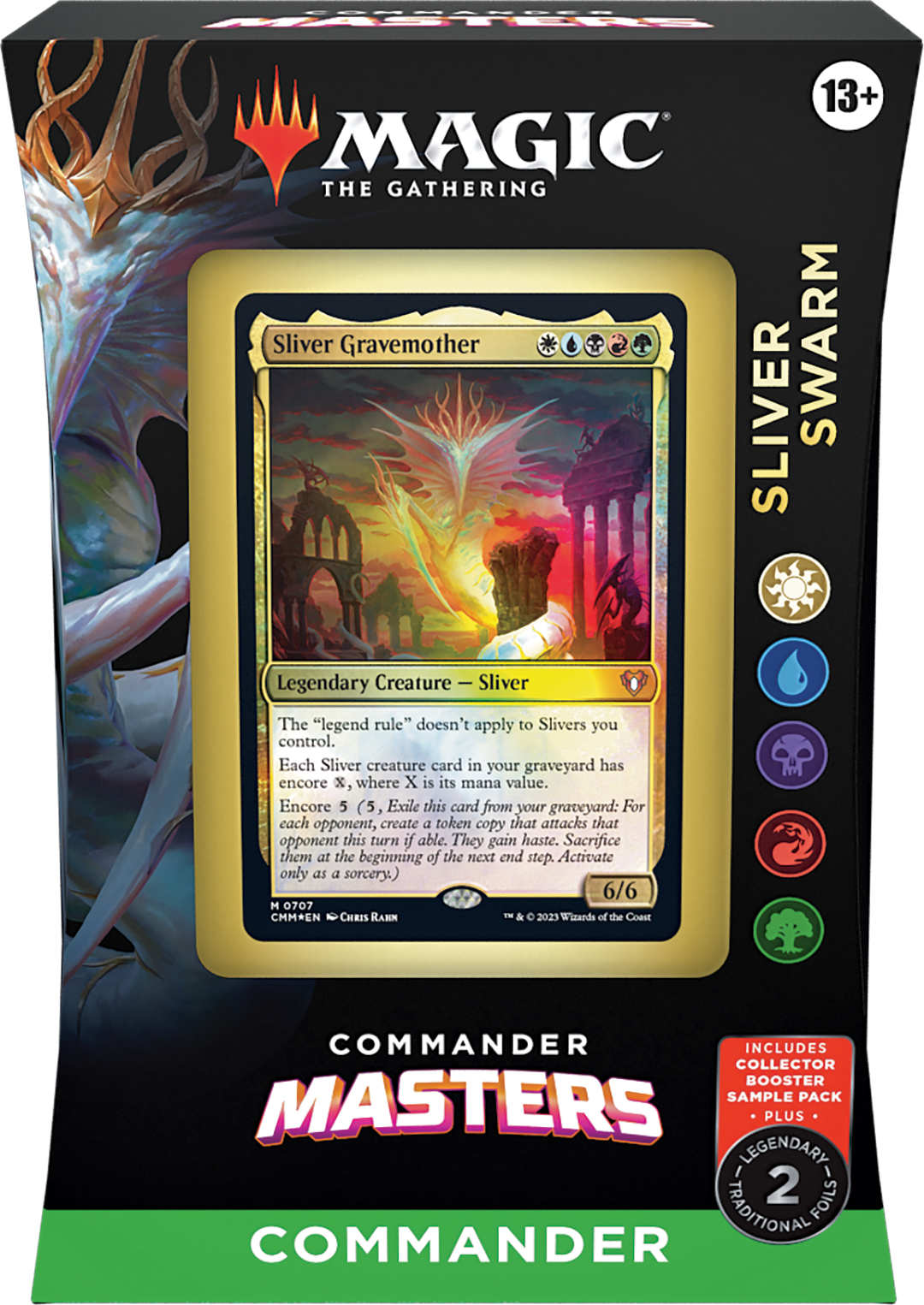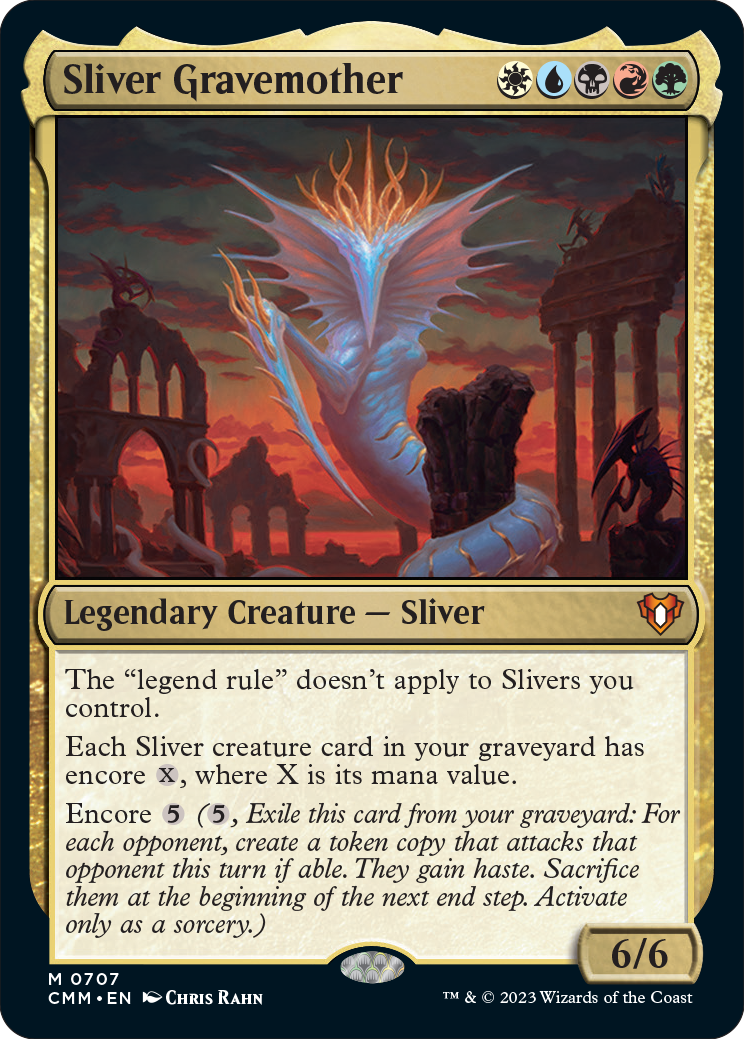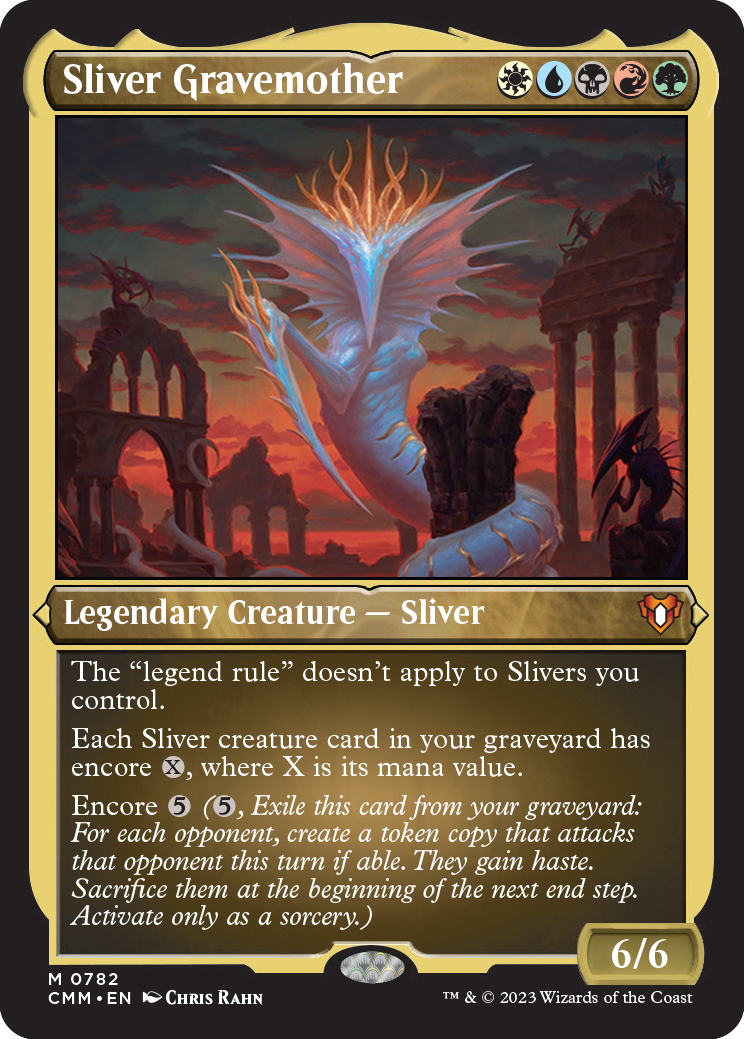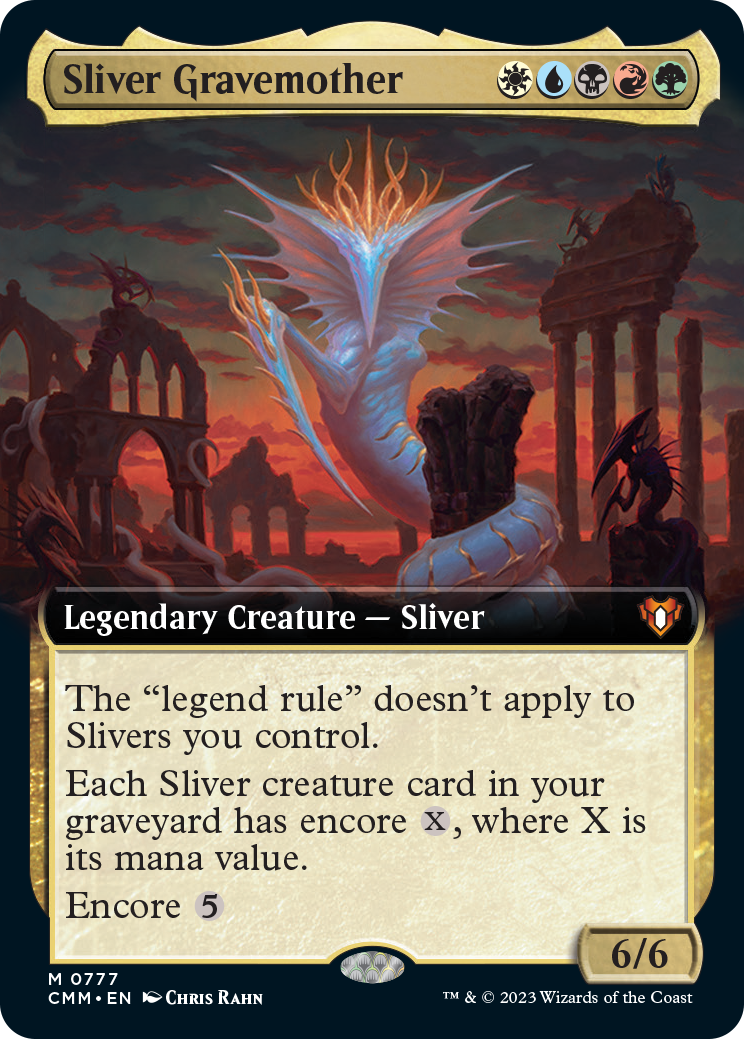 (Display commander cards are printed on a thicker cardstock to show off your commander but aren't for sanctioned gameplay. Extended-art versions of these Commander Masters commanders are available in Collector Boosters.)
Everything Commander Masters—from boosters to complete decks—releases later this year on August 4.
Commander Masters Details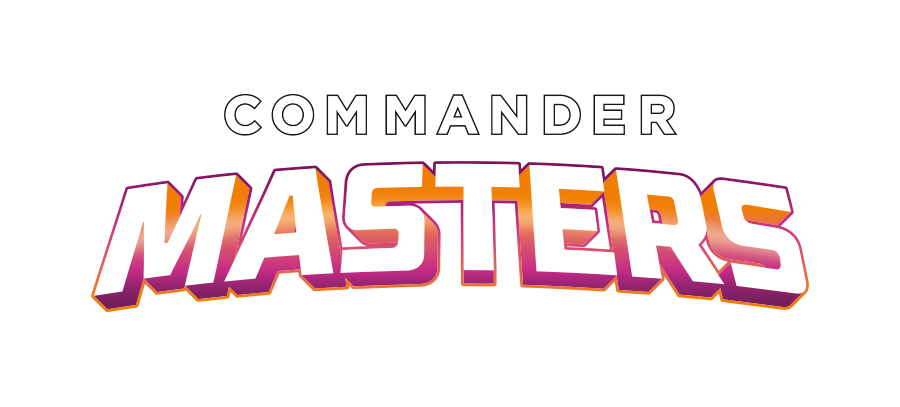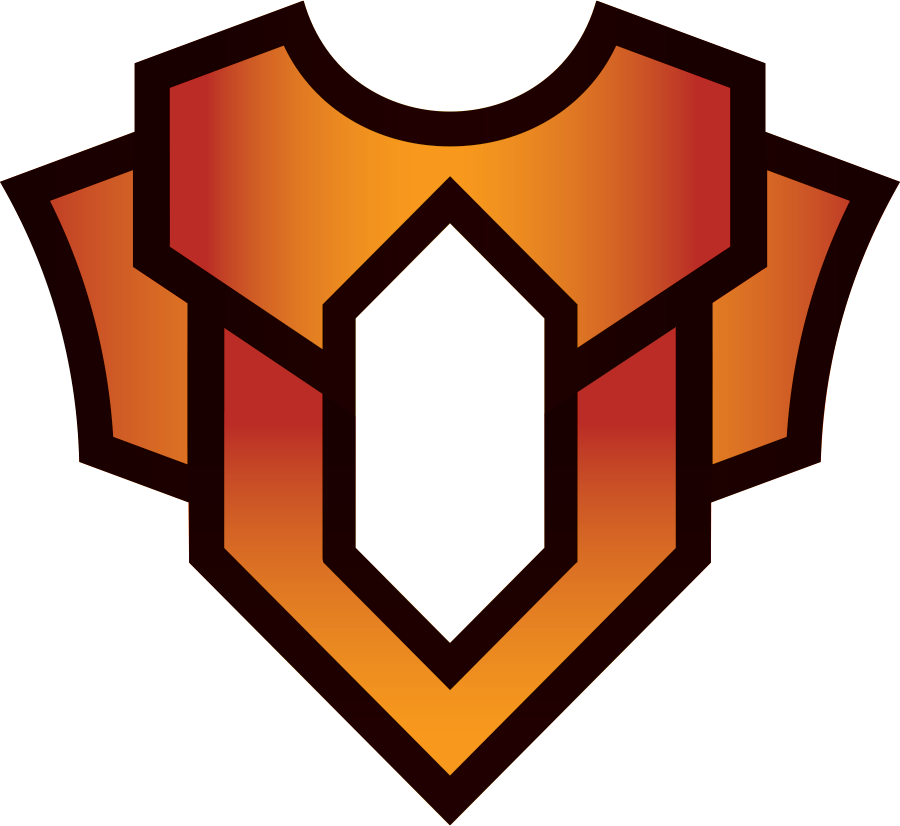 Commander Masters
Preorder Now
You can preorder Commander Masters now, through online retailers such as Amazon or at your local store.
Commander Masters Set Code: CMM
Tabletop Legality (New-to-Magic Cards):
Commander Masters (CMM): Legacy, Vintage, and Commander
MTG Arena Legality:
Commander Masters (CMM): Not available on MTG Arena
Website: Commander Masters
Commander Masters Important Dates
Debut and Previews Begin: July 11
Commander Deck Previews: July 17–20
Card Image Galleries Complete: July 21
Pre-Prerelease with Loading Ready Run: July 21
WPN Premium Store Preview Events: July 28–30
Command Zone Podcast's Extra Turns Gameplay: August 2
Global Tabletop Launch: August 4