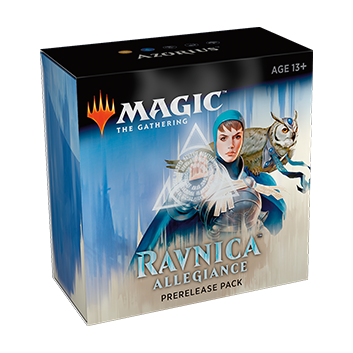 WHAT IS PRERELEASE?
Your very first chance to play with the cards from a brand-new set.
A week before the set is released, you can head to your favorite local WPN member game store to crack open some packs, build a deck, and try out all the exciting new cards and mechanics in a friendly, informal tournament.
Prerelease

Prereleases are some of the most fun, Magic events around. Gather at your local WPN member store with a bunch of other Magic players who love the game as much as you do, and make new friends as you all dive into the uncharted waters of the new set together!

Preregister to secure your seat

Read up on the newest set at DailyMTG.com

Featured Guilds

Azorius, Rakdos, Gruul, Simic, and Orzhov.

5 Ravnica Allegiance booster packs

One seeded booster pack:

composed entirely of cards relevant to that player's guild

Seeded booster pack also includes

1 random, date-stamped, rare or mythic rare foil promo card from the featured guild
Ravnica Allegiance: Prerelease
Play in a Ravnica Allegiance Prerelease at a local Wizards Play Network store and receive a code inside your Prelease Kit that redeems for a Traditional Draft event entry on MTG Arena!
The code is located at the front of the Prelease pack, on the Token card next to the Rules insert.
The code text references "Competitive Draft" due to naming conventions no longer in use. The updated in-game event name is Traditional Draft.
Codes will be available for redemption in-game starting on January 17th, 2019 at 12PM PT (20:00 UTC). If you attempt to redeem a code from a Ravnica Allegiance prerelease pack prior to this day/time you will receive an "Invalid Code" error message.
Ravnica Allegiance Traditional Draft will be available starting January 18th, 2019 at 8AM PT (16:00 UTC). If you successfully redeem your code prior to this date you will be able to use your Ticket Entry once the event starts.
Codes are cAsE sEnSiTiVe. Please enter it exactly as it's shown on the card, including any dashes.
The Fine Print: Code expires July 1, 2020. Limit 1 per account. MTG Arena (and its game codes) are not available in all regions and languages. Account registration required. Prerelease space is limited; contact your WPN member store for details.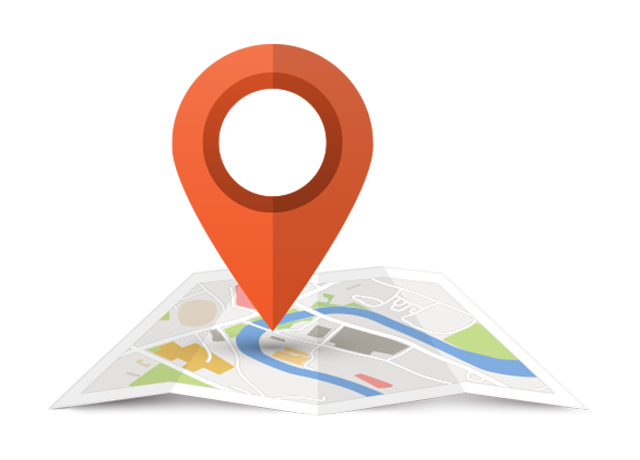 Your store's schedule is a click away, register early!
Don't miss your chance to be the first to play the latest Magic Set.