Commander Masters Art Cards
Commander Masters Set Boosters, available for preorder from your local game store and online retailers like Amazon, include a special art card depicting 1 of 81 pieces of artwork from the set. In addition, 1 in 10 art cards opened may be gold stamped with the artist's signature or a Planeswalker symbol.
You can learn more about Set Boosters and the other amazing products from Commander Masters in our Collecting Commander Masters article and check out the art cards themselves below (non-stamped versions have the same art but without the artist's signature or Planeswalker symbol).
Preorder Now
Art Cards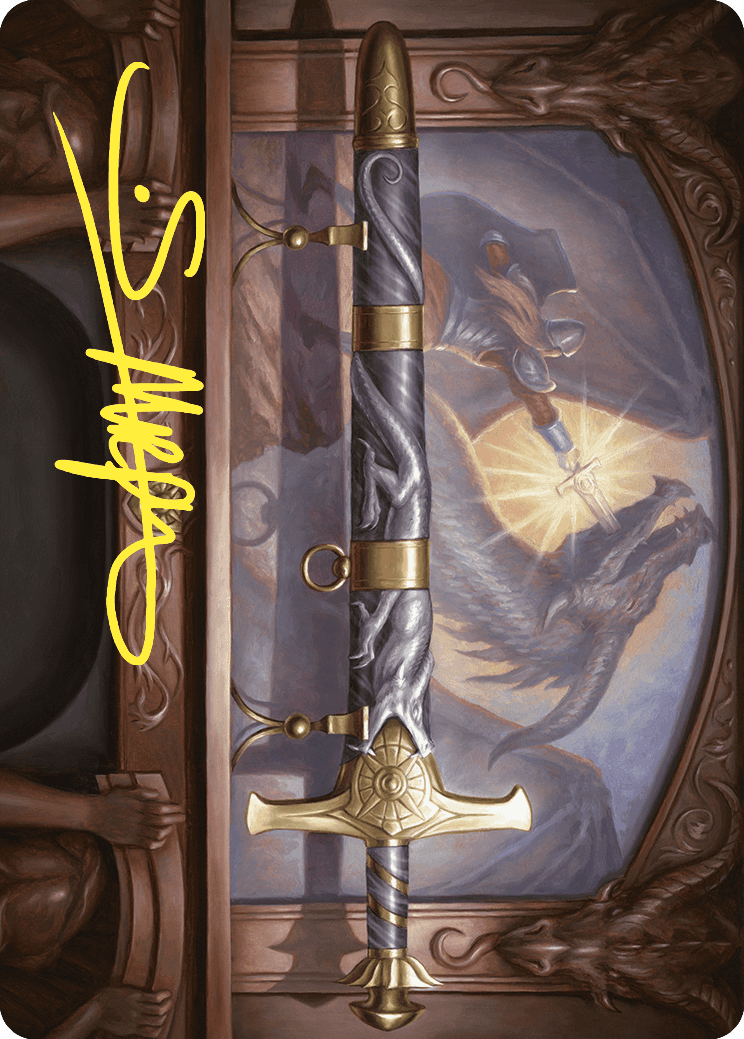 Ancestral Blade Art Card 1/81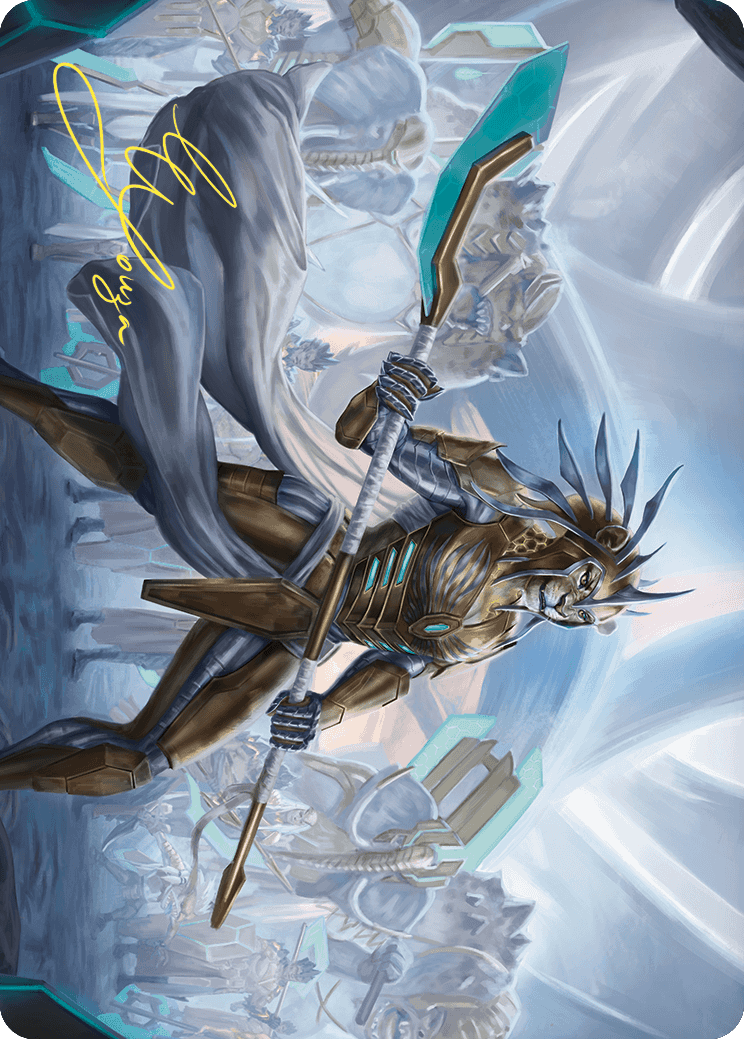 Kemba, Kha Regent Art Card 2/81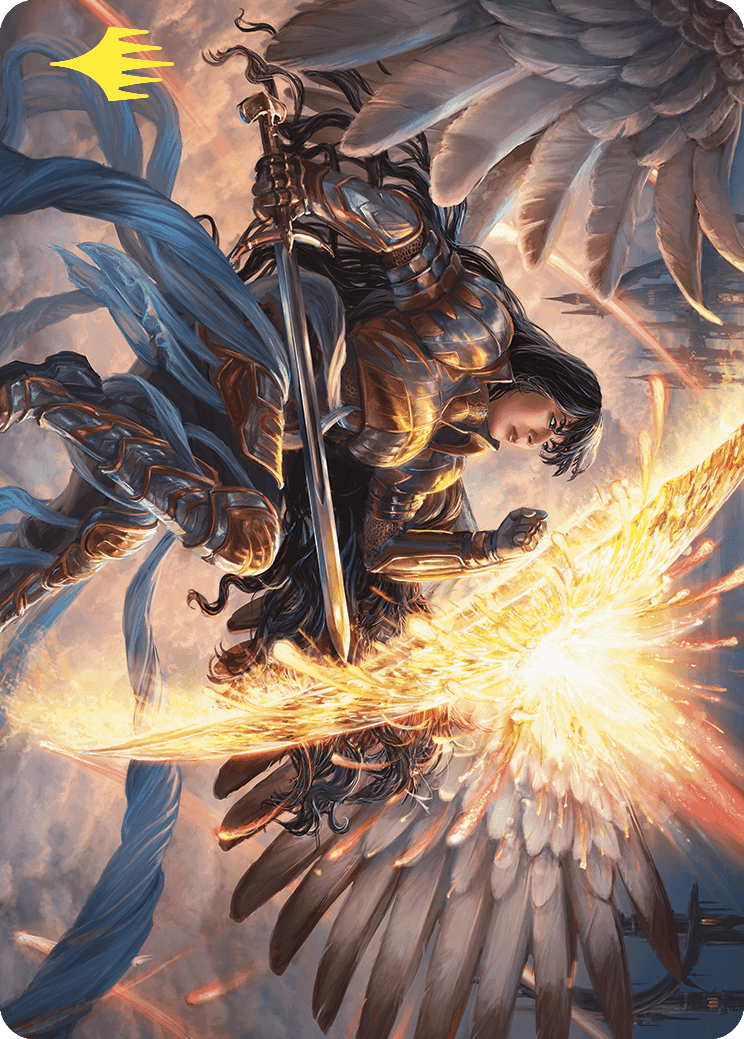 Shelter Art Card 3/81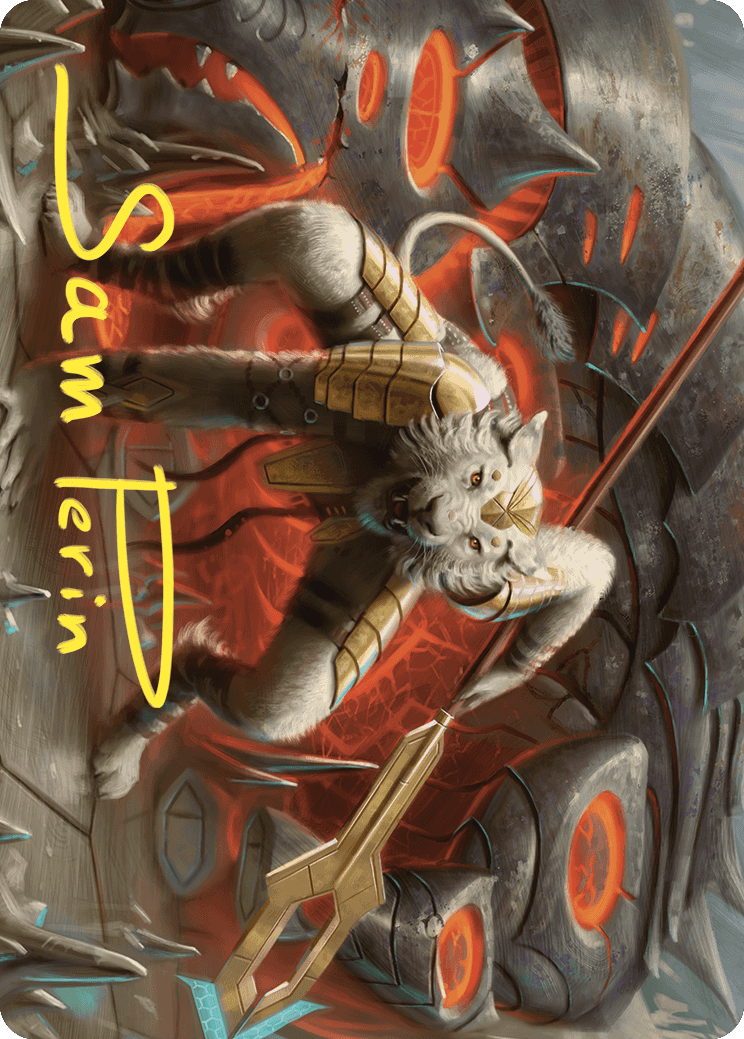 Sunspear Shikari Art Card 4/81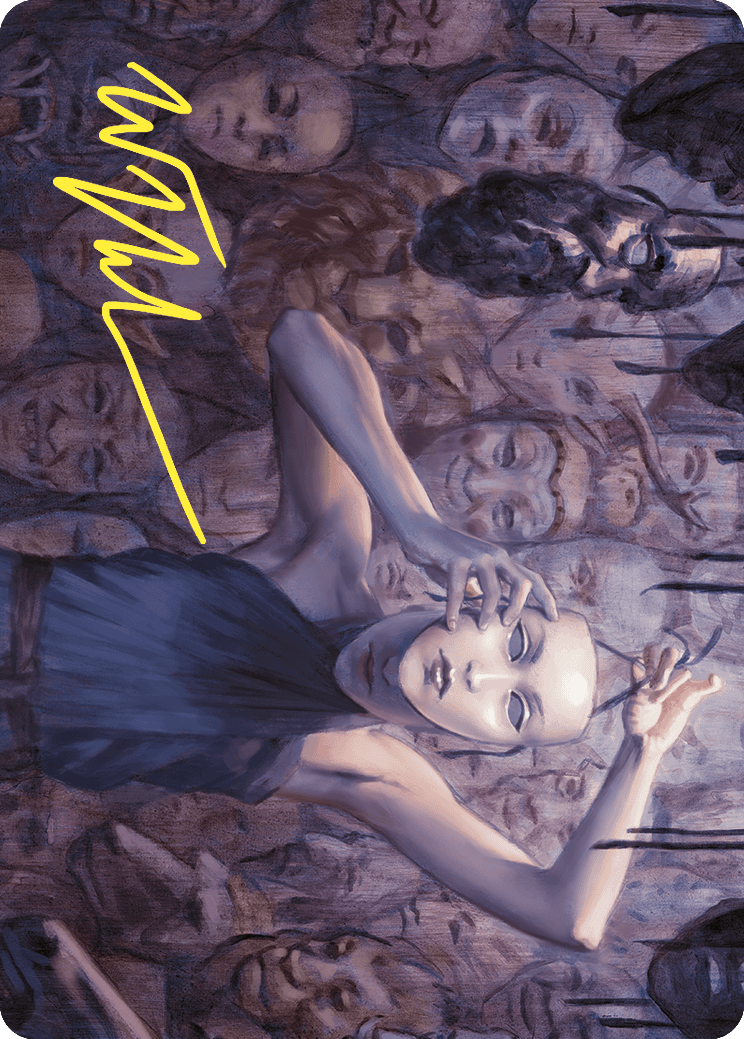 Body Double Art Card 5/81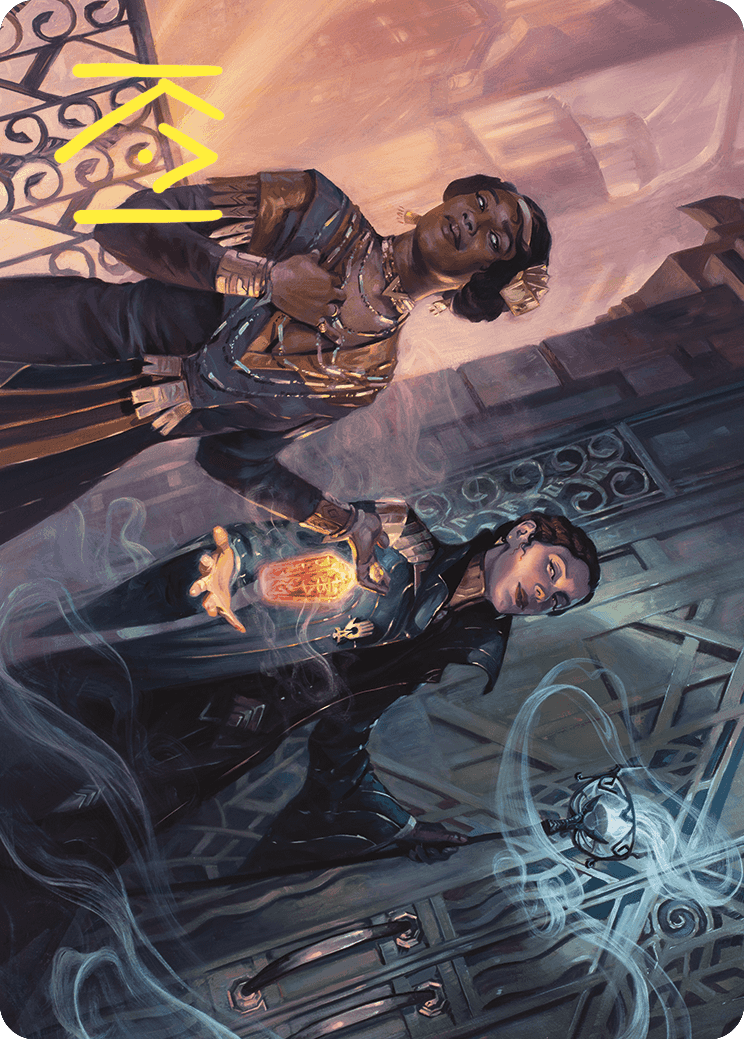 Bribery Art Card 6/81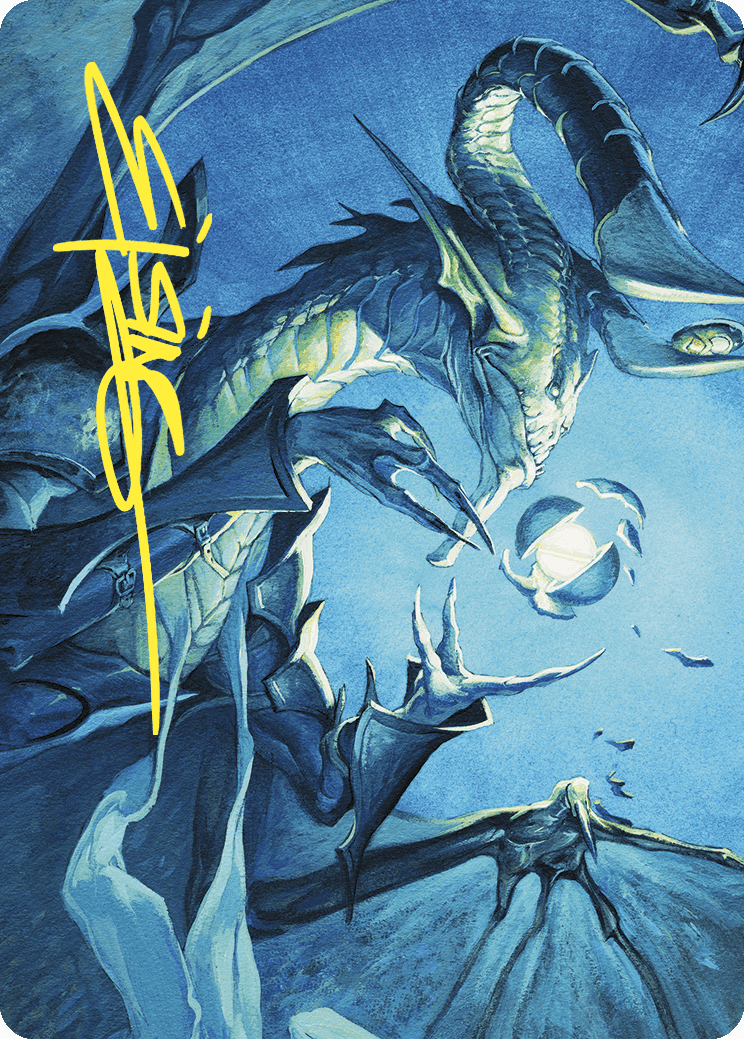 Deep Analysis Art Card 7/81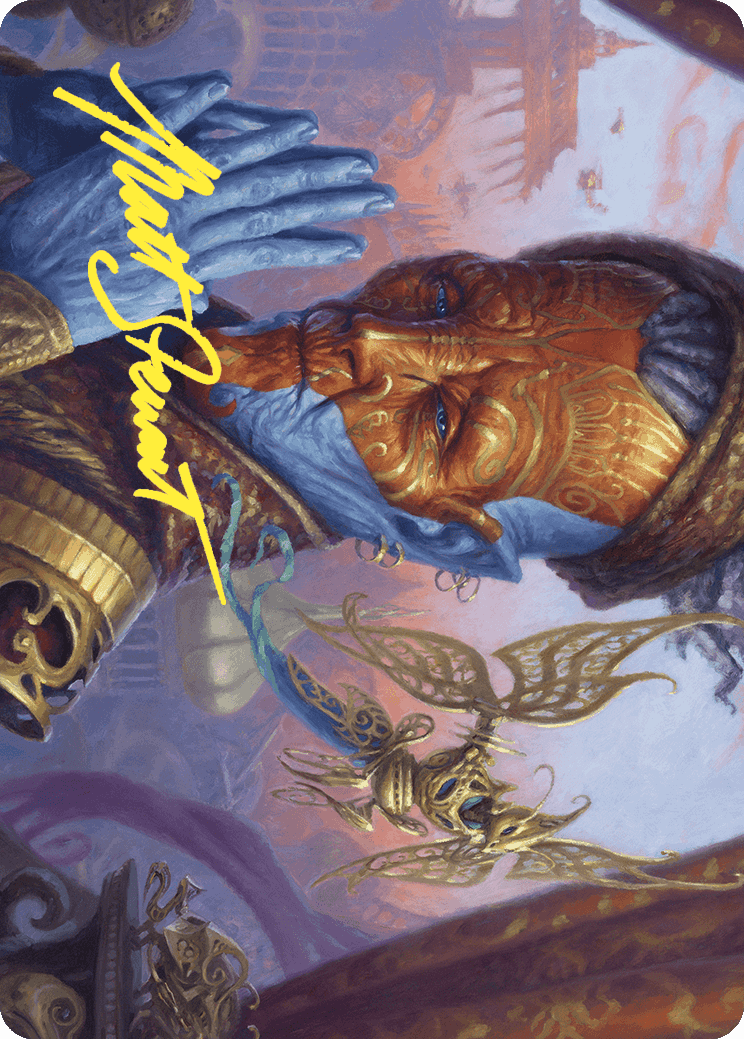 Padeem, Consul of Innovation Art Card 8/81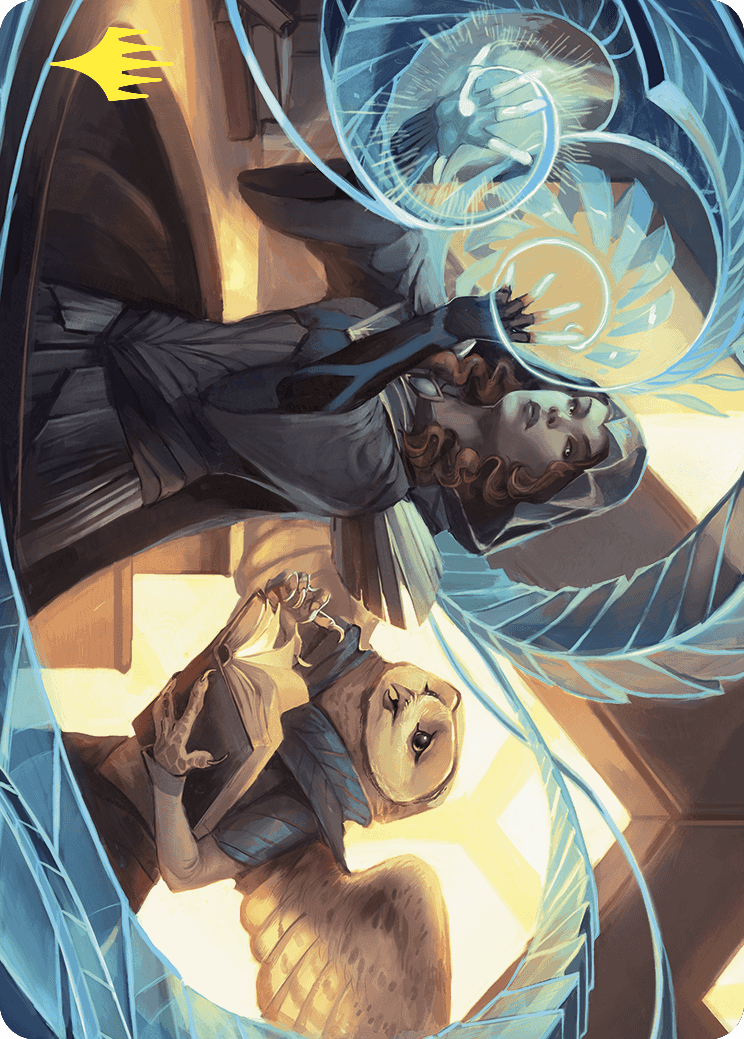 Personal Tutor Art Card 9/81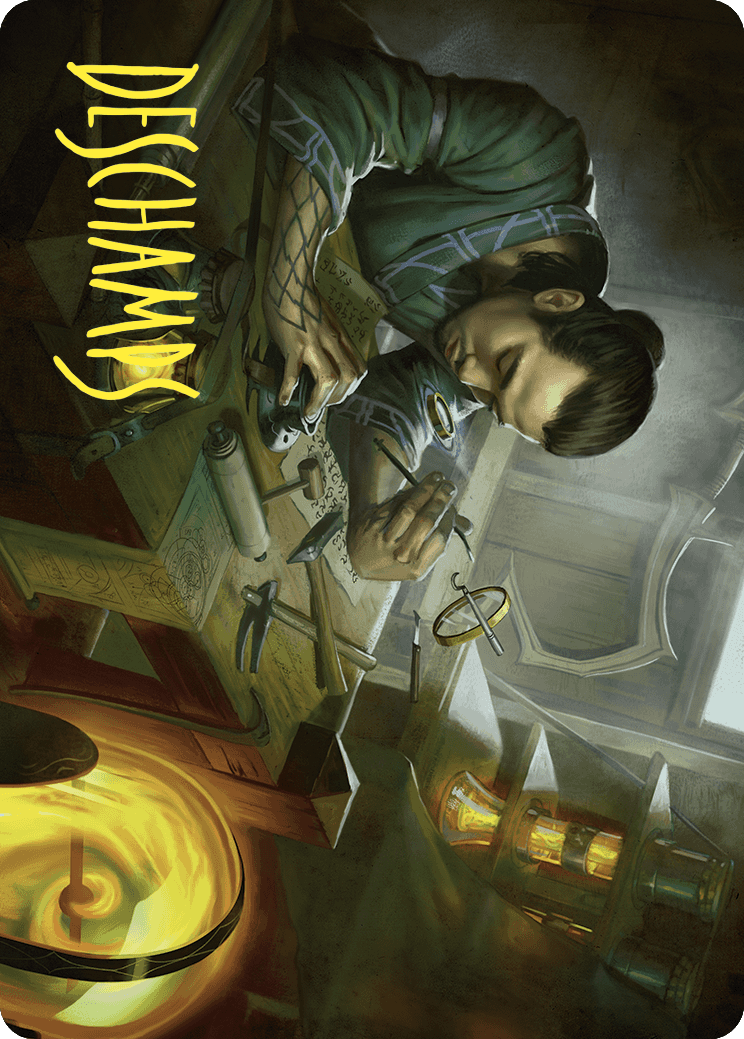 Renowned Weaponsmith Art Card 10/81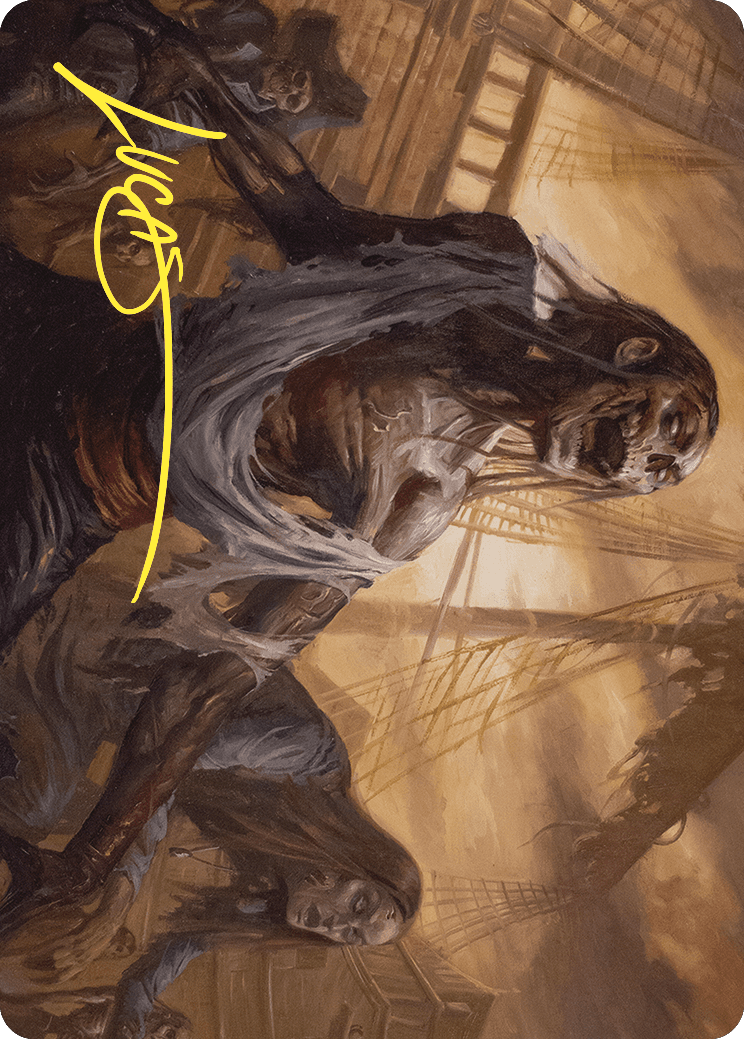 Rise from the Tides Art Card 11/81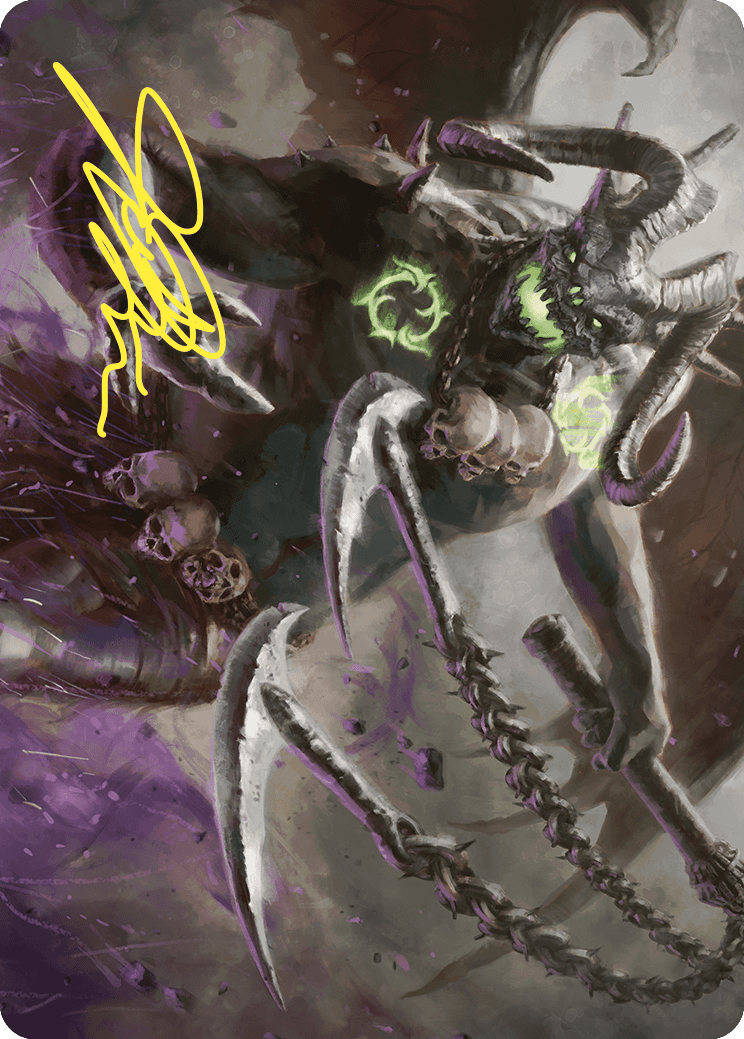 Archfiend of Despair Art Card 12/81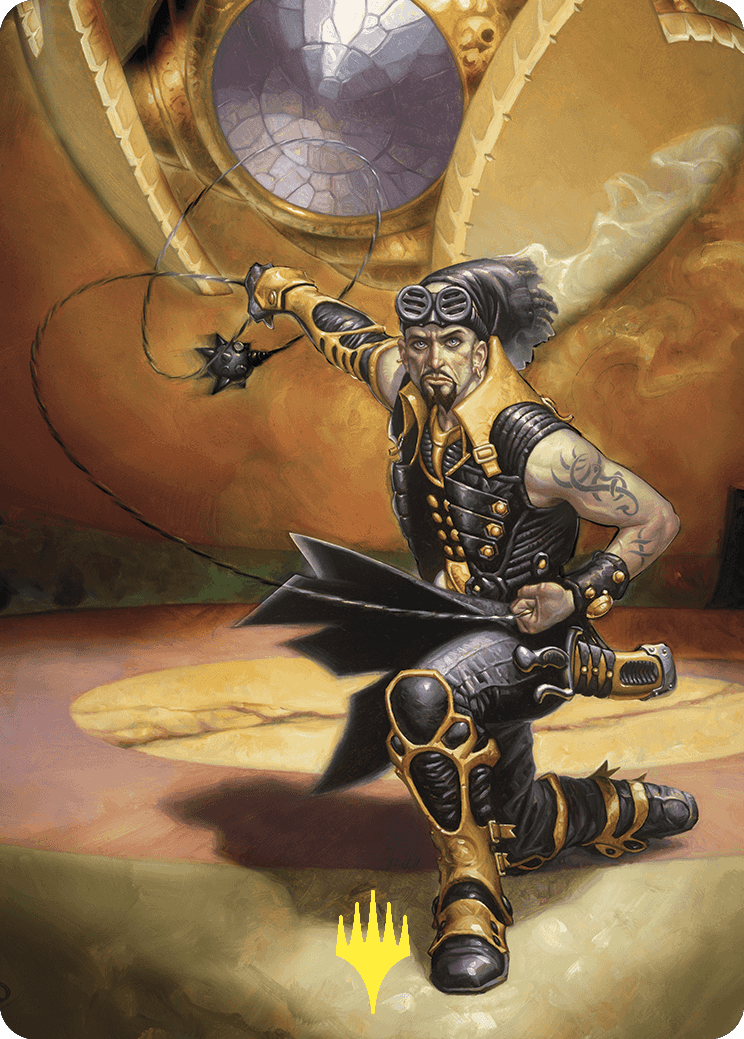 Chainer, Dementia Master Art Card 13/81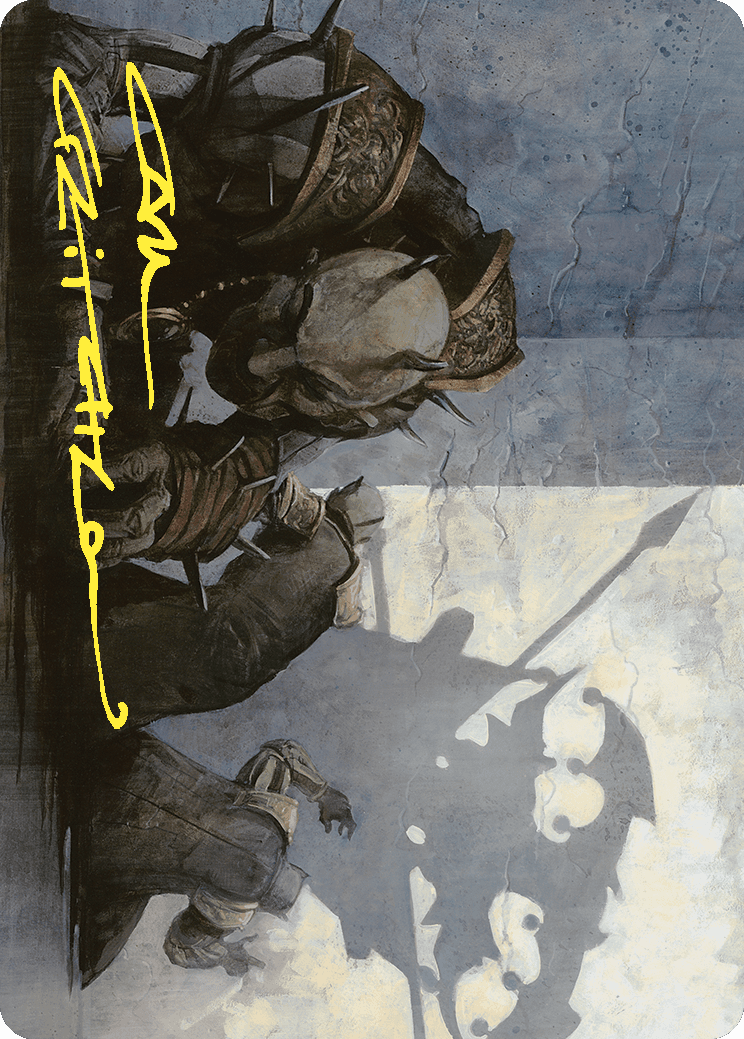 Decree of Pain Art Card 14/81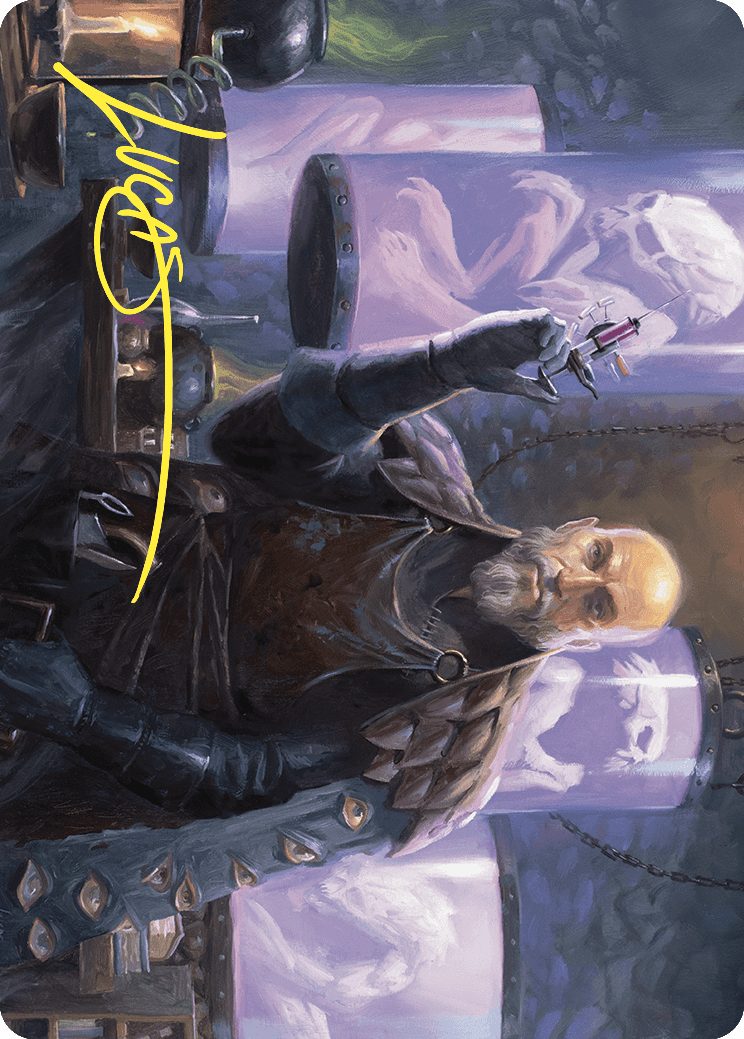 Endrek Sahr, Master Breeder Art Card 15/81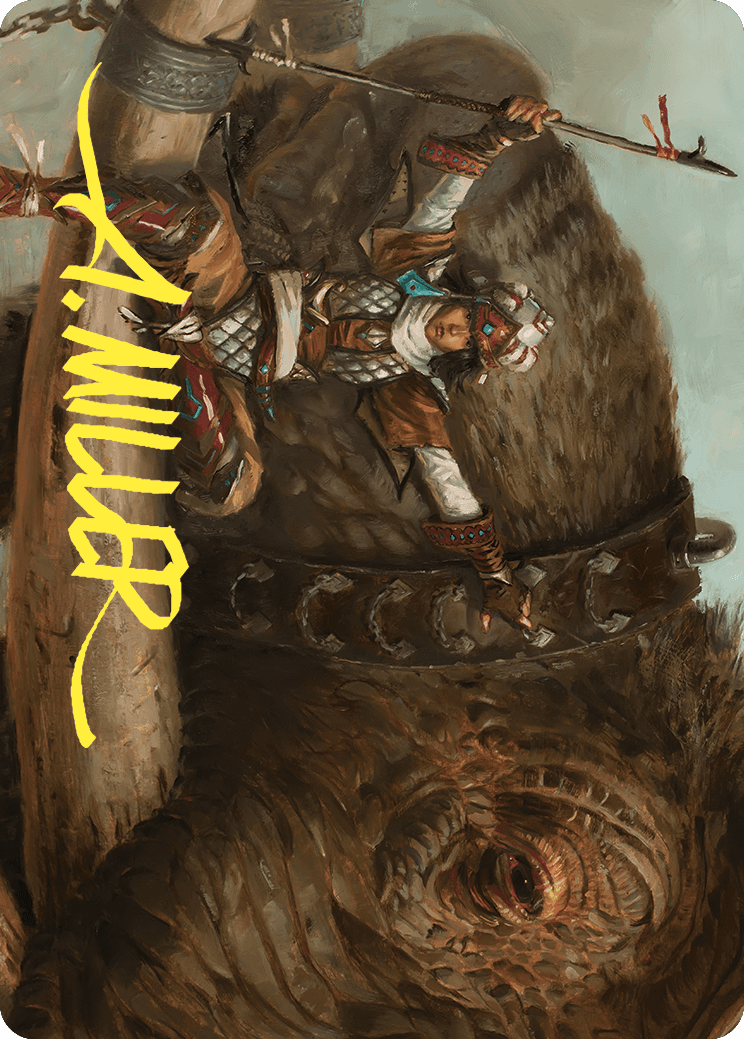 Tuskguard Captain Art Card 16/81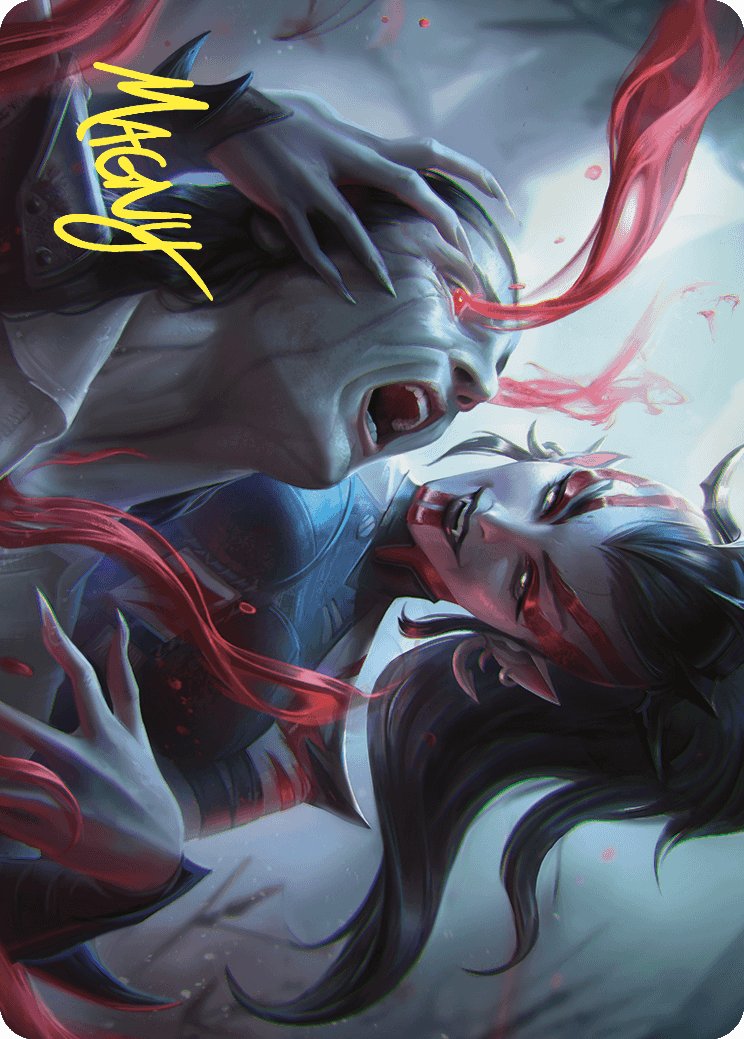 Exsanguinate Art Card 17/81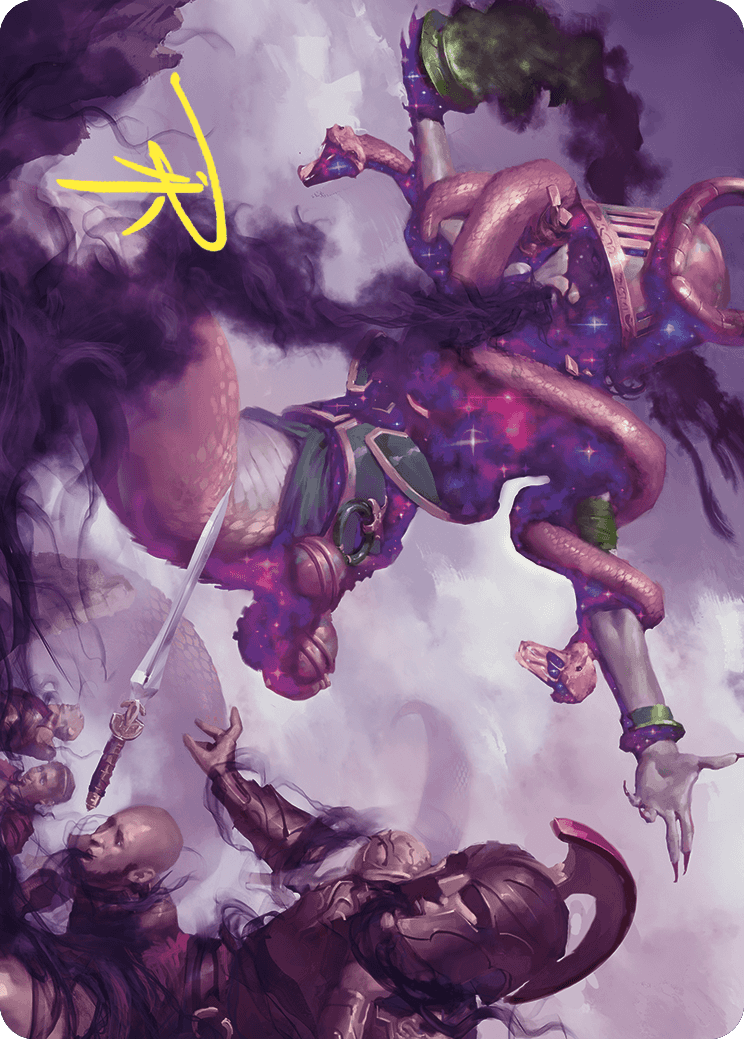 Extinguish All Hope Art Card 18/81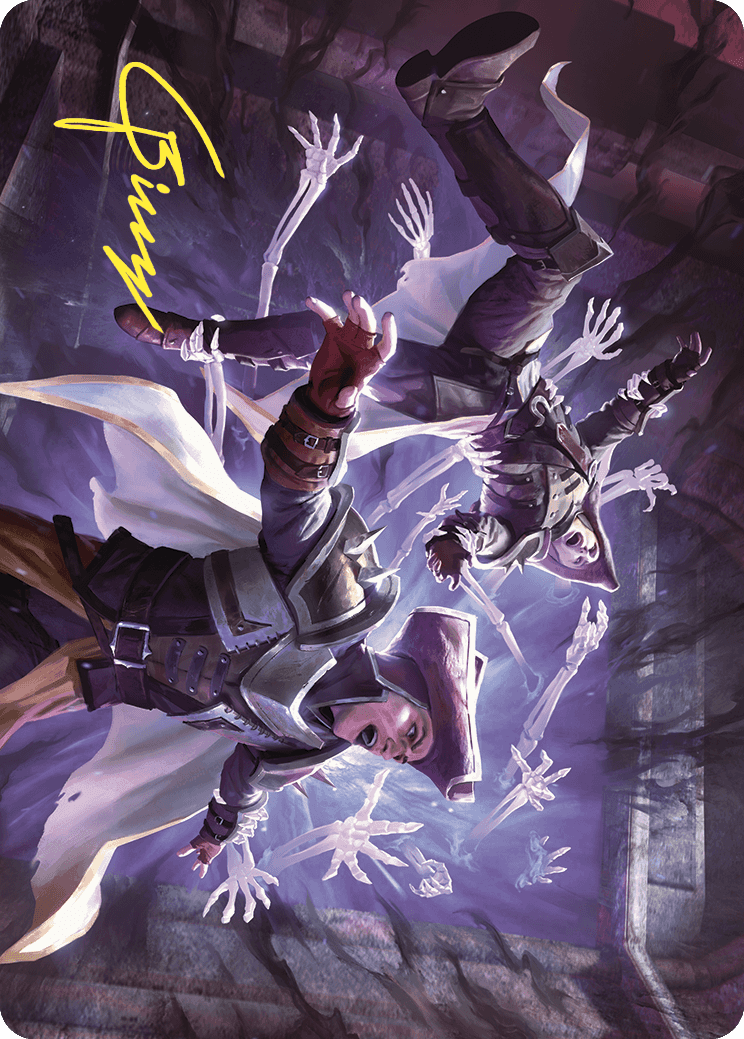 Grave Pact Art Card 19/81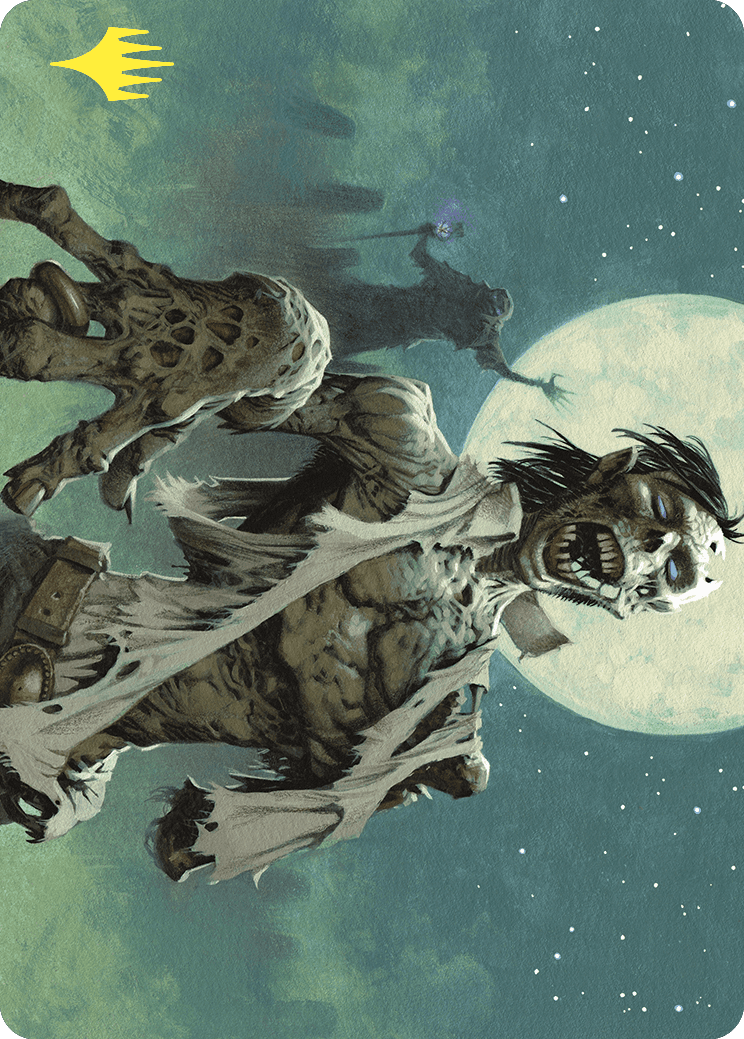 Loyal Subordinate Art Card 20/81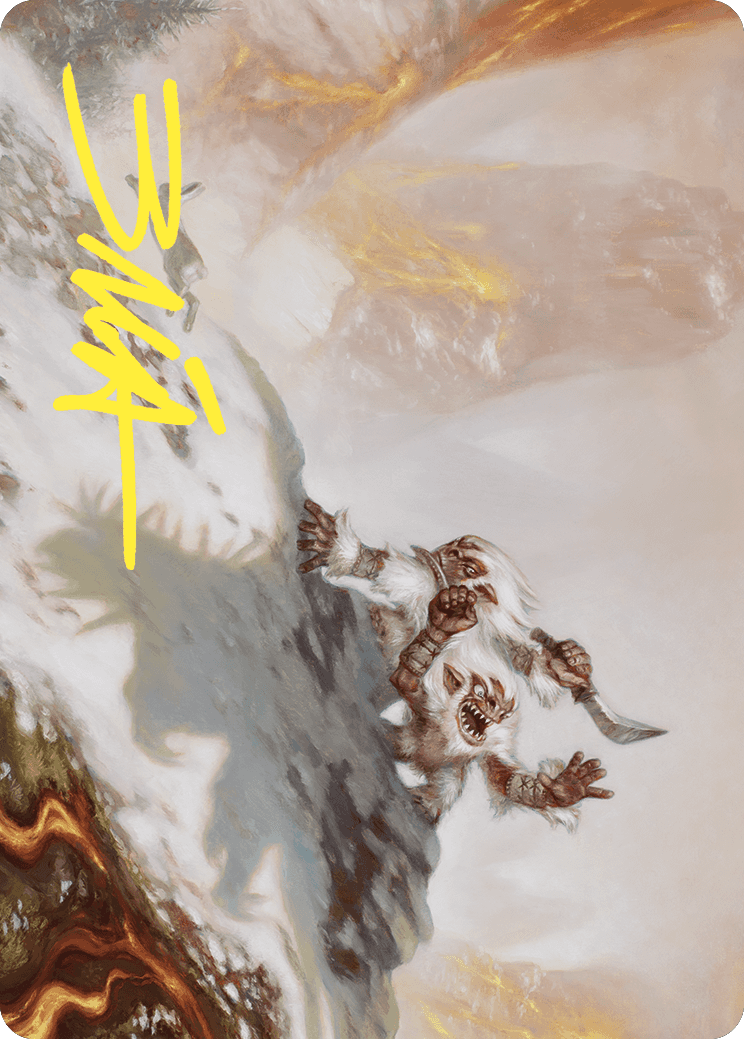 Dragon Fodder Art Card 21/81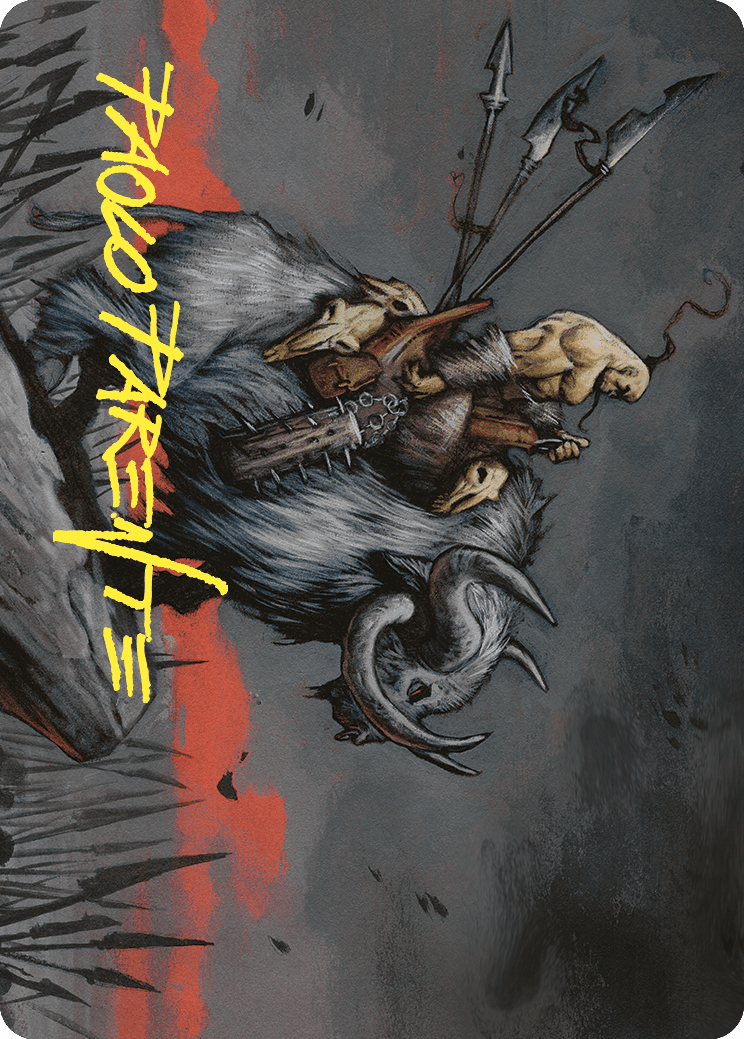 Godo, Bandit Warlord Art Card 22/81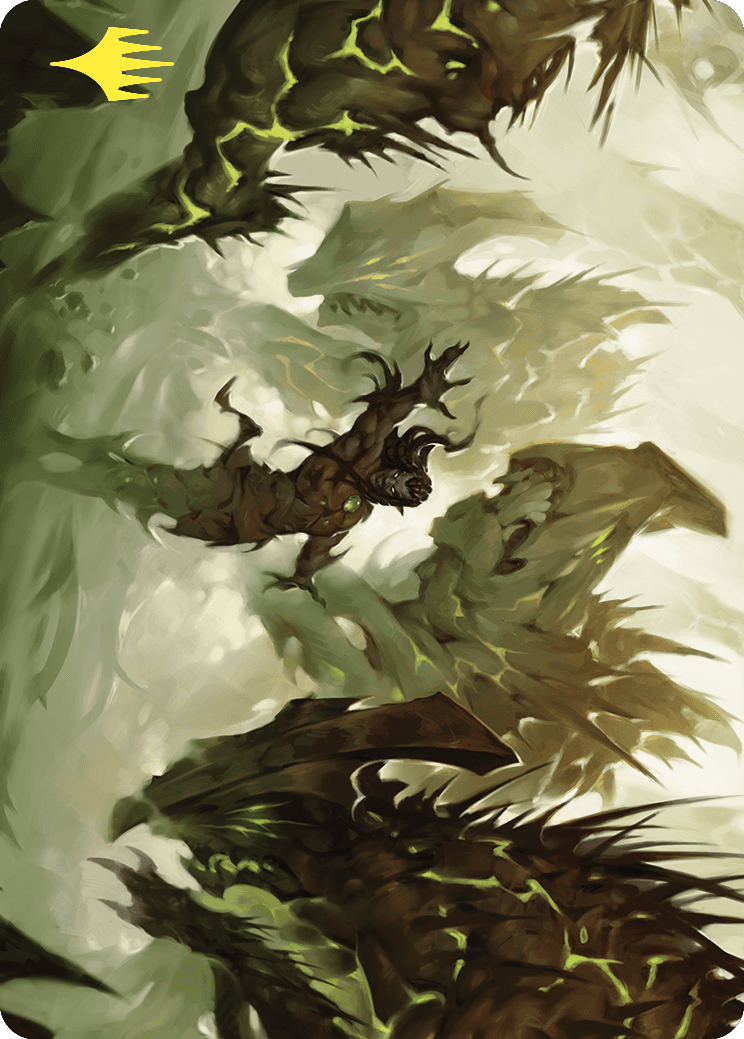 Ezuri's Predation Art Card 23/81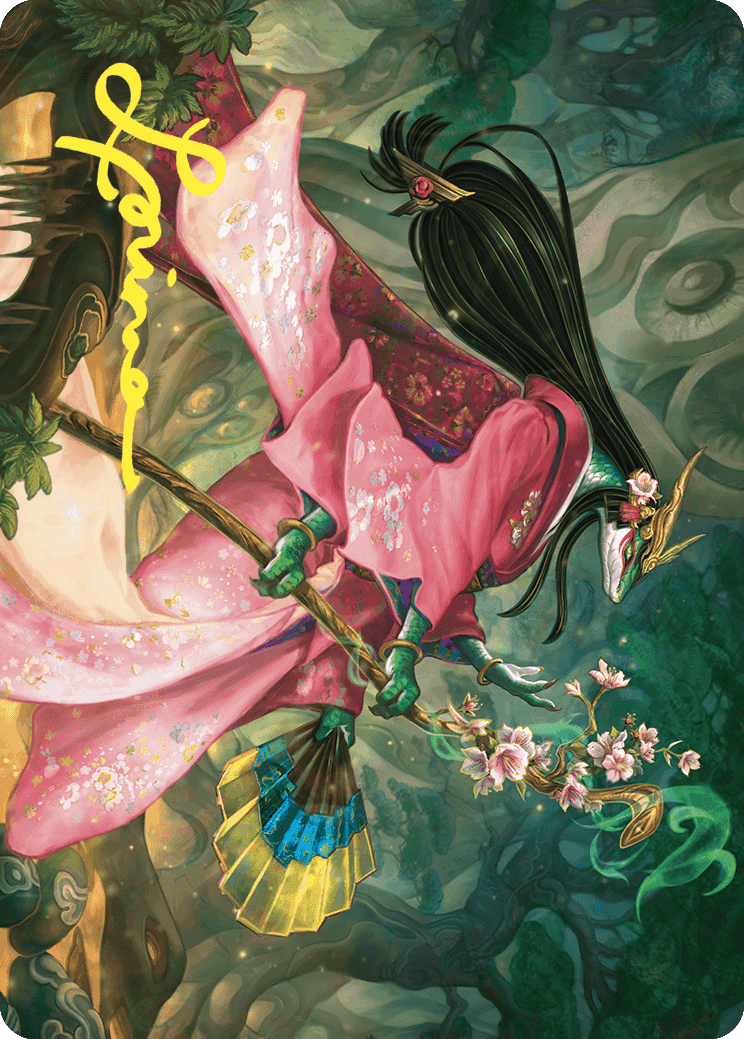 Sakiko, Mother of Summer Art Card 24/81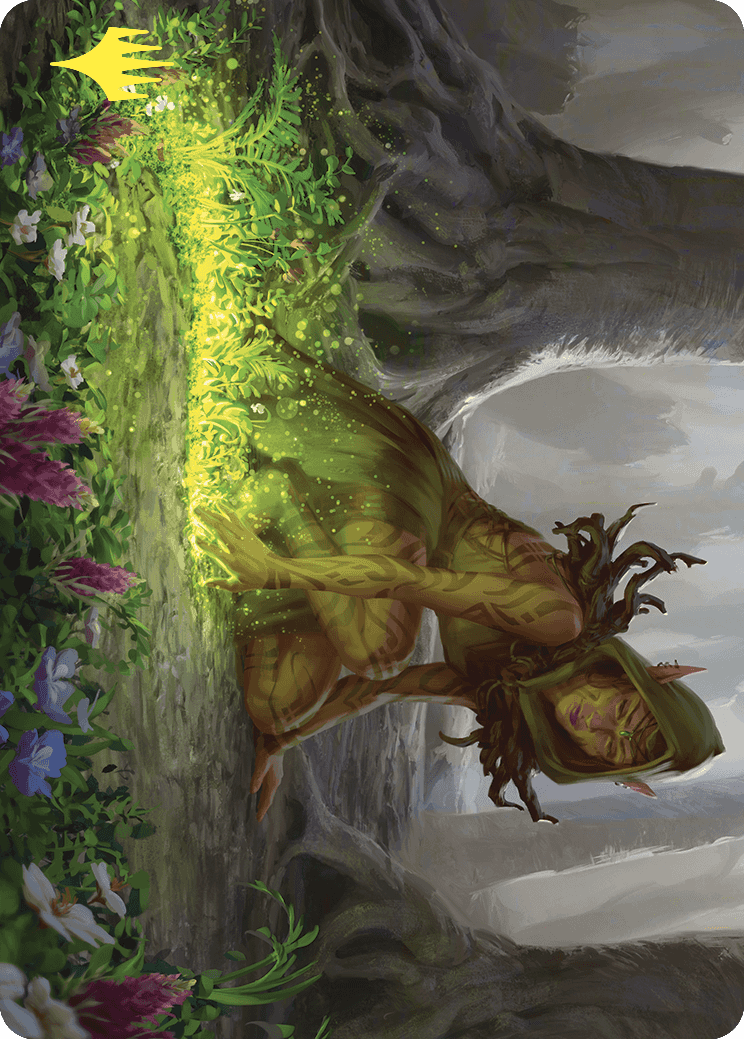 Skyshroud Claim Art Card 25/81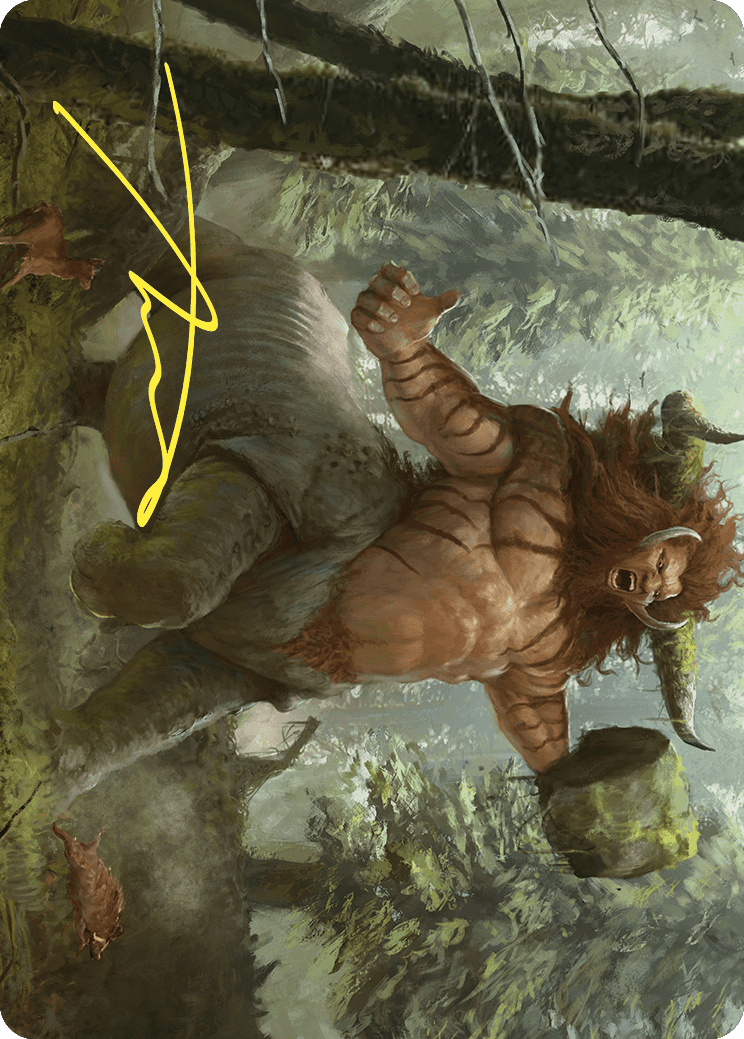 Stonehoof Chieftain Art Card 26/81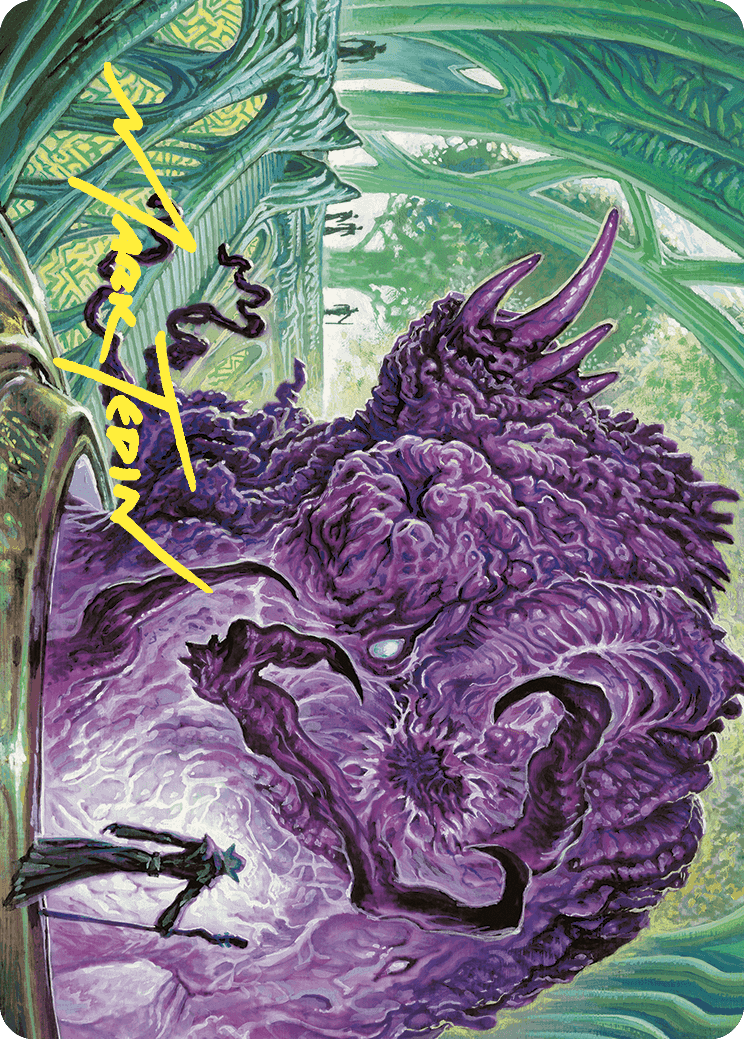 Experiment Kraj Art Card 27/81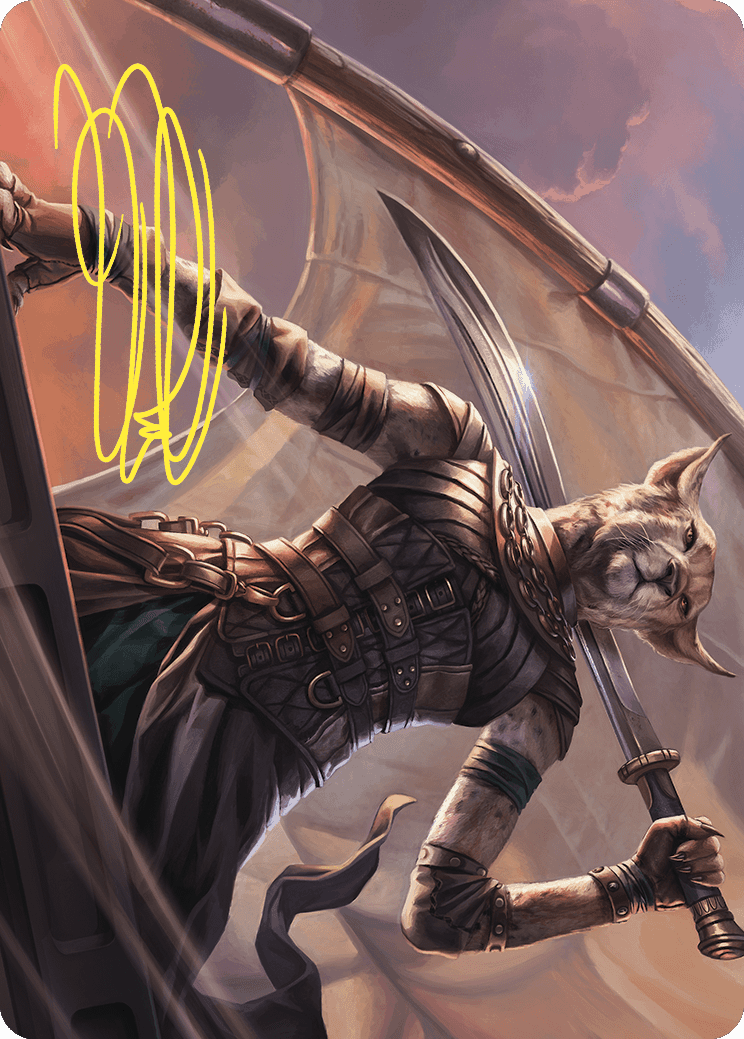 Mirri, Weatherlight Duelist Art Card 28/81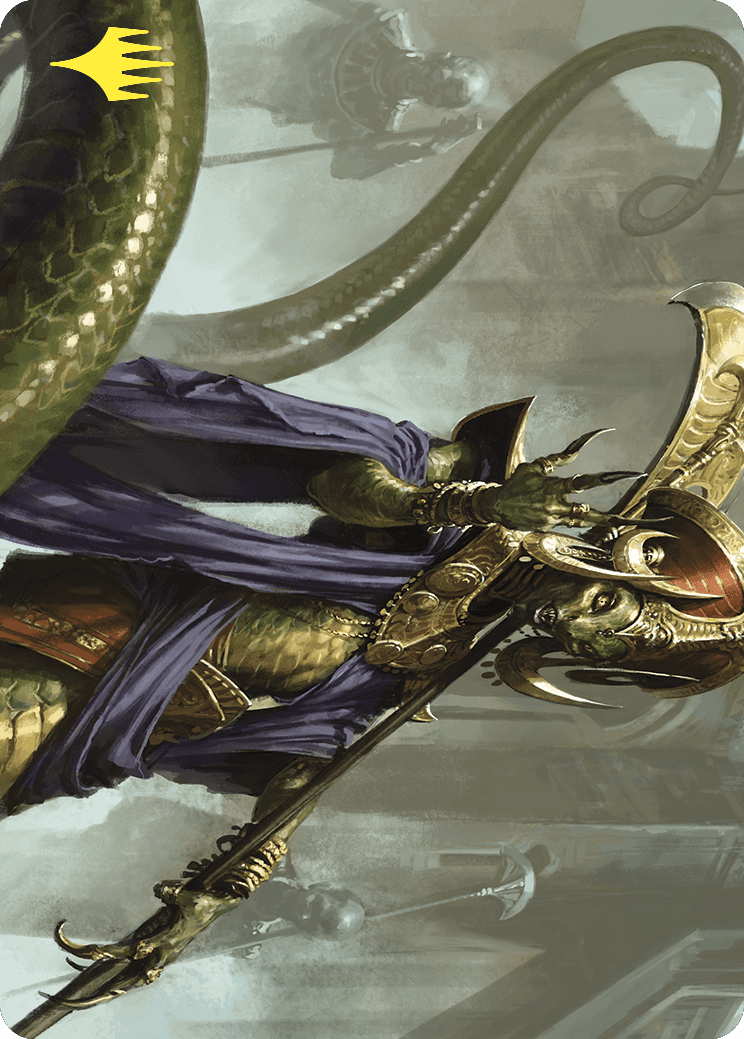 Sidisi, Brood Tyrant Art Card 29/81

Opal Palace Art Card 30/81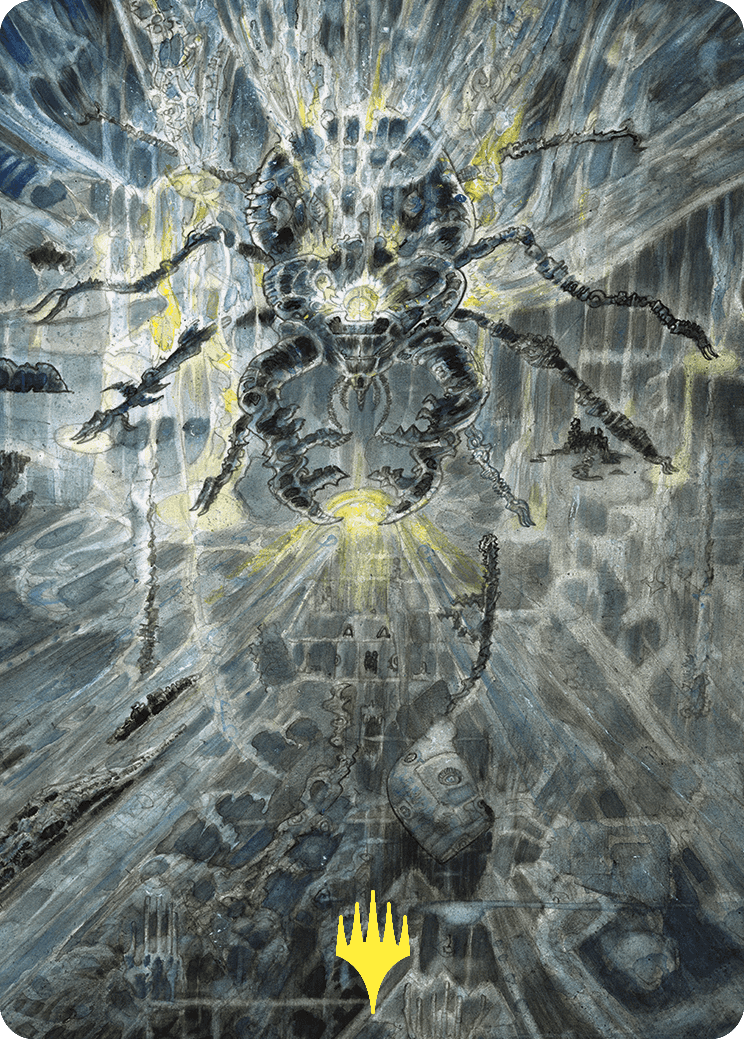 Darksteel Mutation Art Card 31/81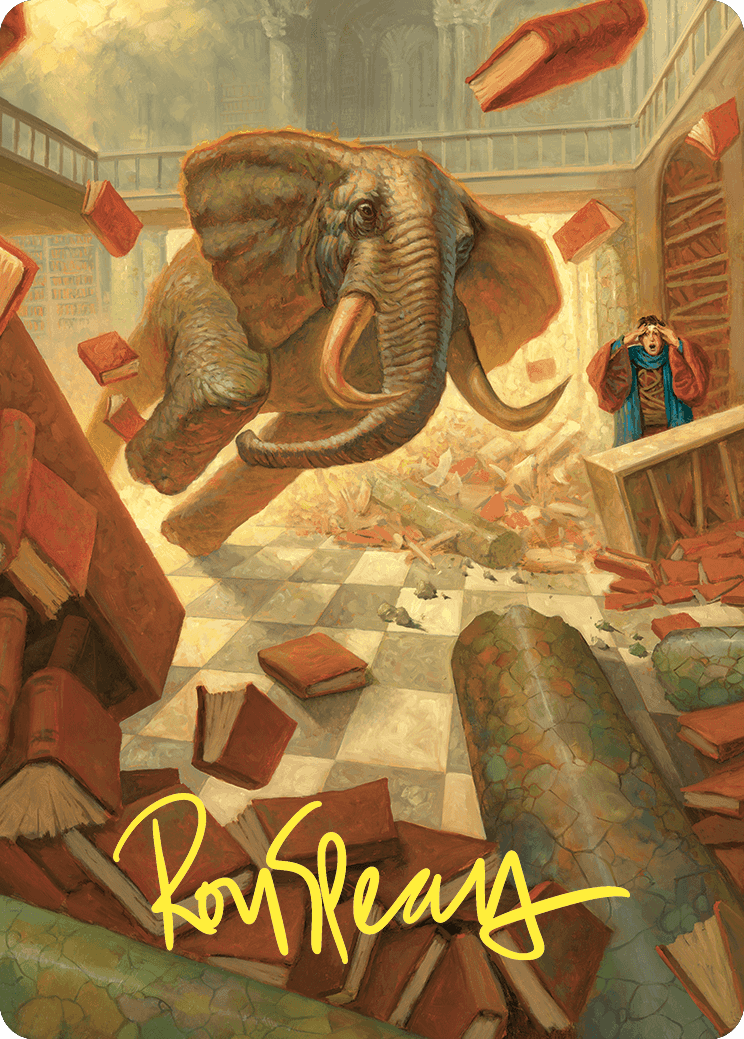 Generous Gift Art Card 32/81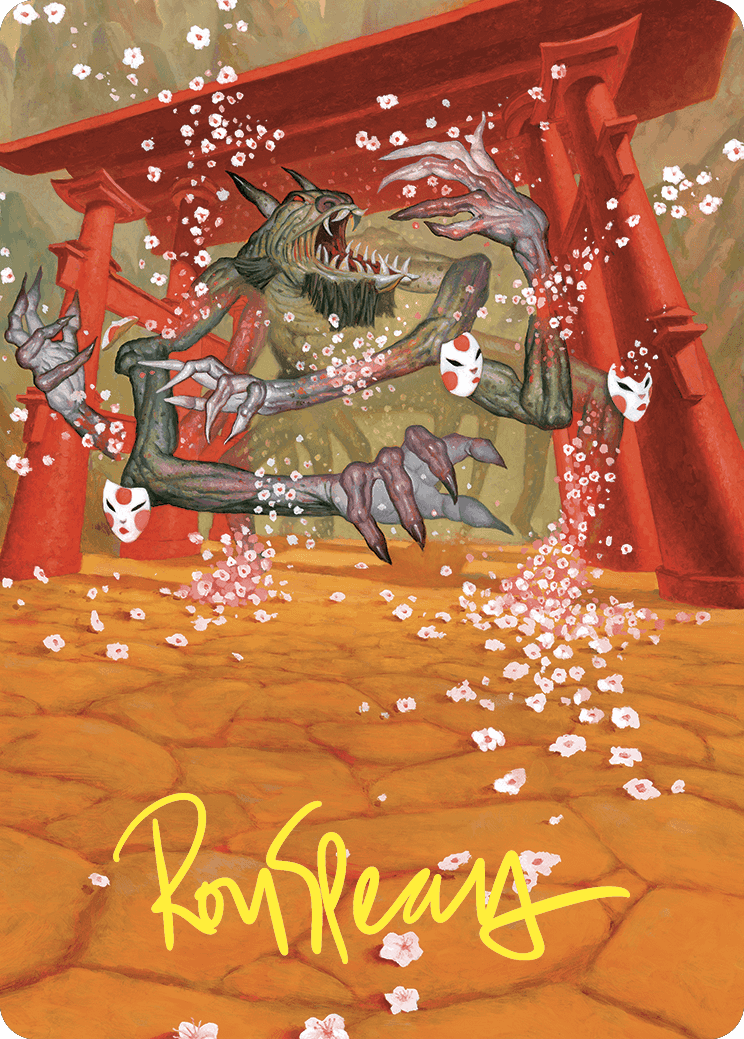 Path to Exile Art Card 33/81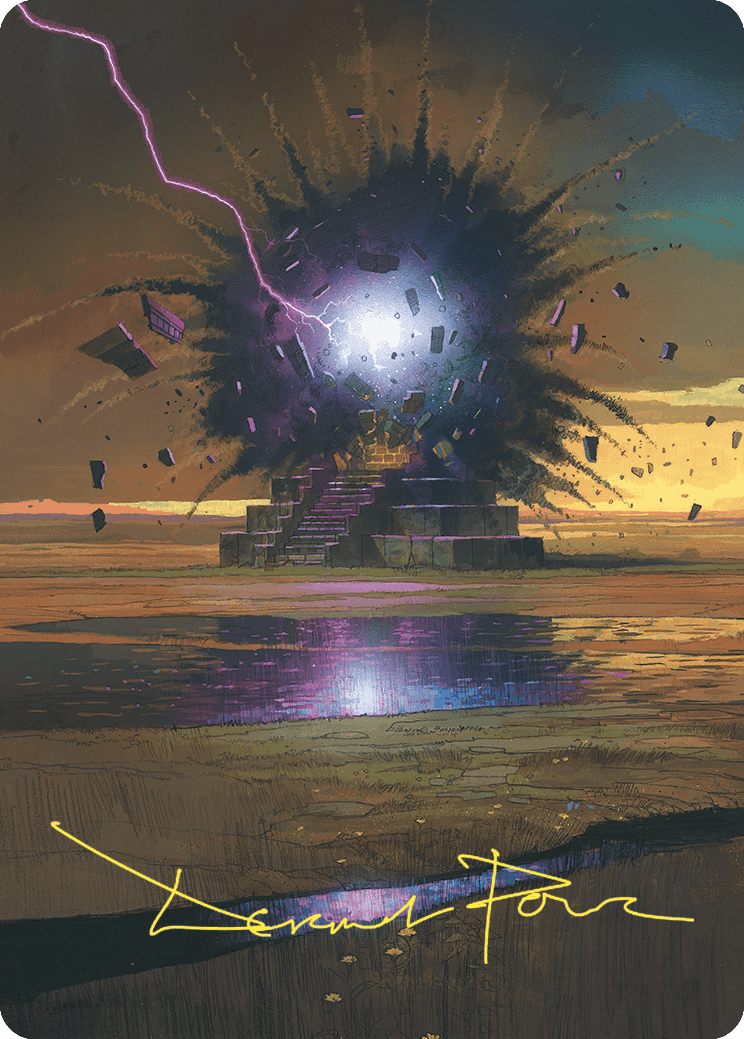 Return to Dust Art Card 34/81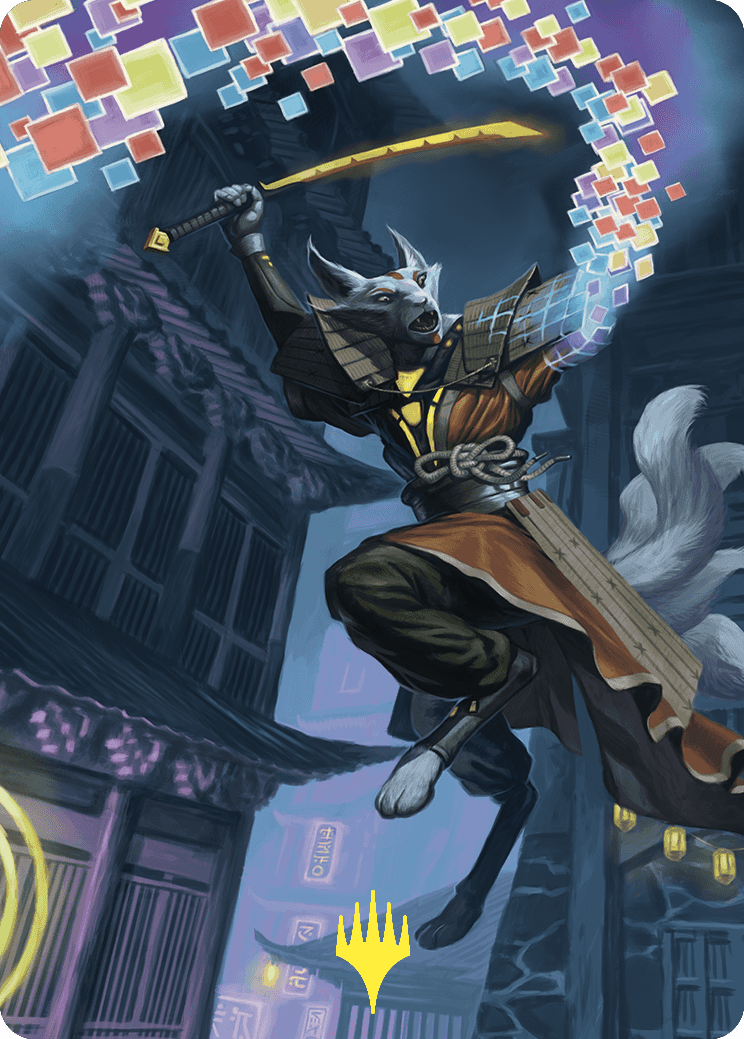 Reality Shift Art Card 35/81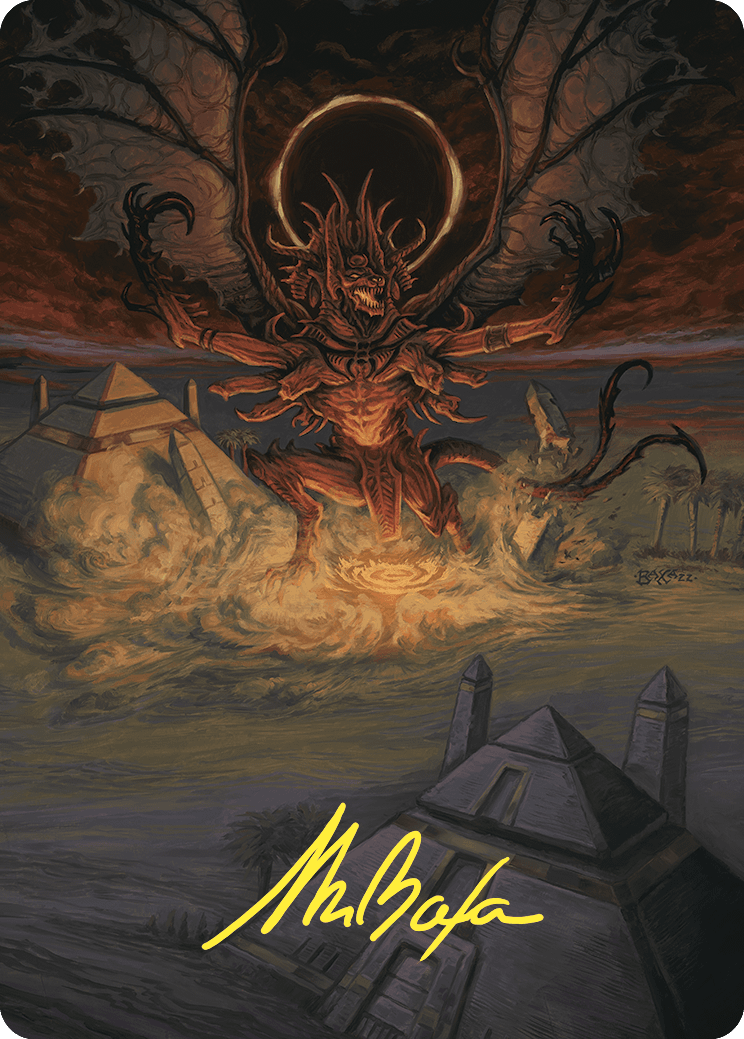 Dread Return Art Card 36/81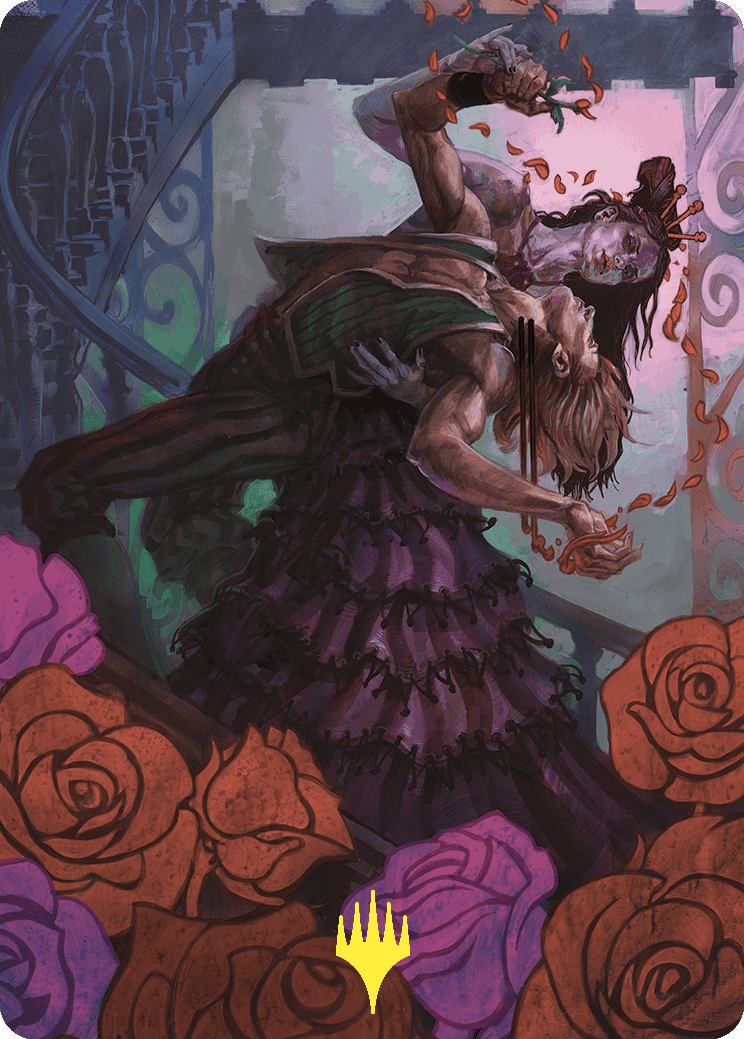 Exsanguinate Art Card #2 37/81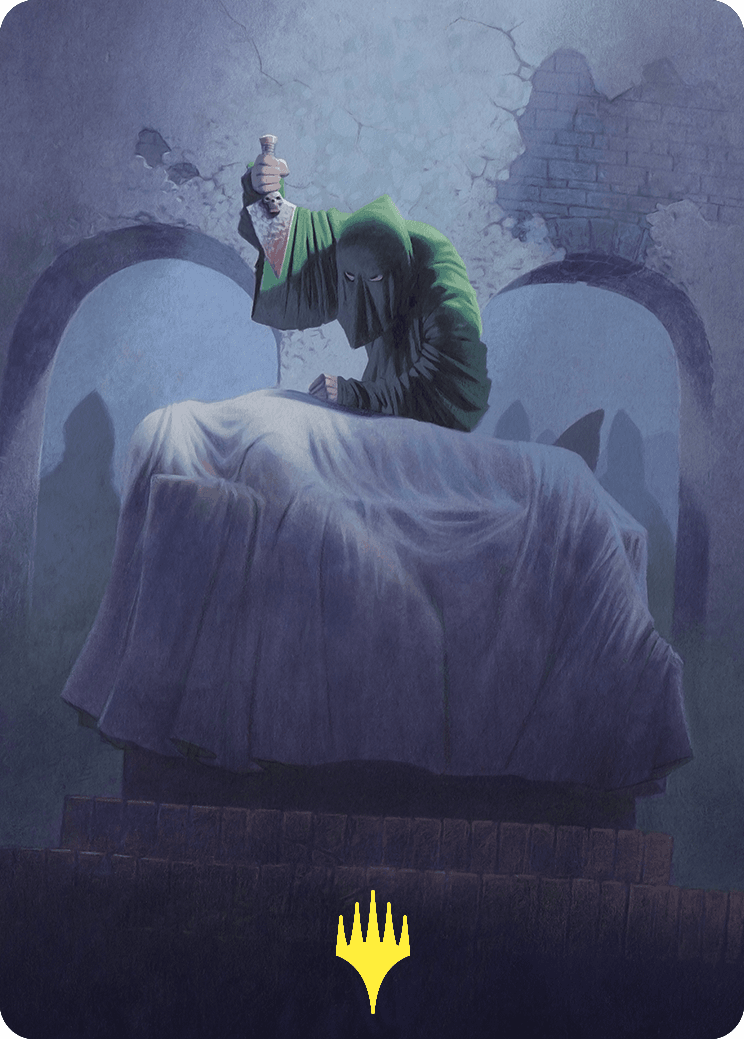 Grave Pact Art Card #2 38/81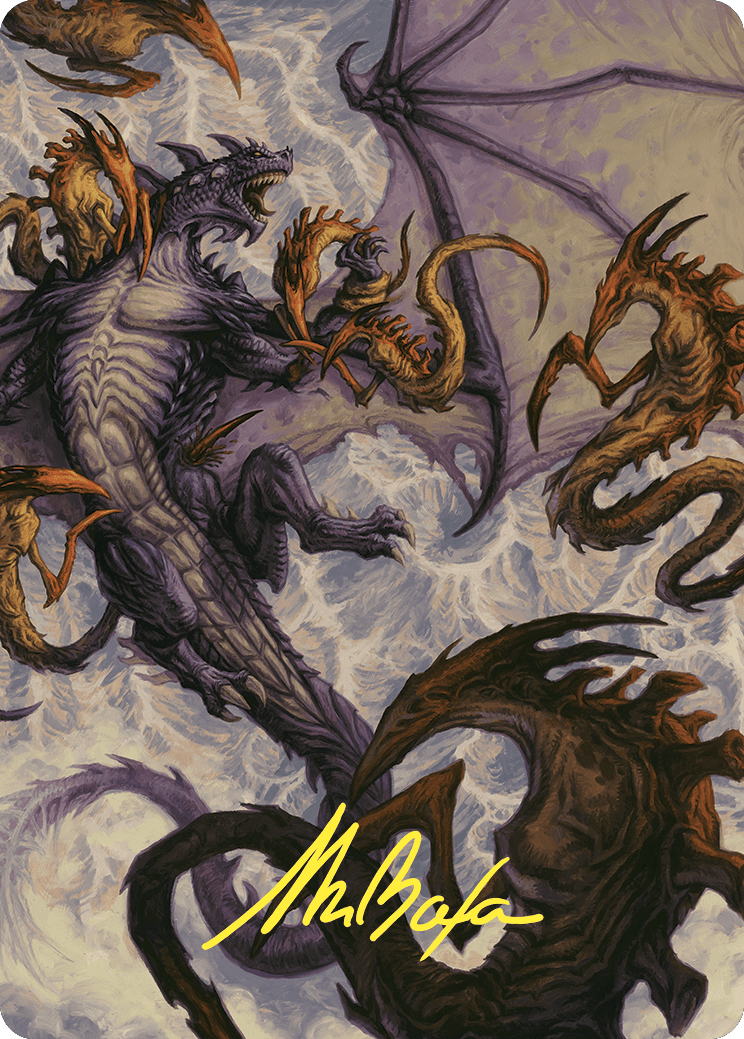 Kindred Dominance Art Card 39/81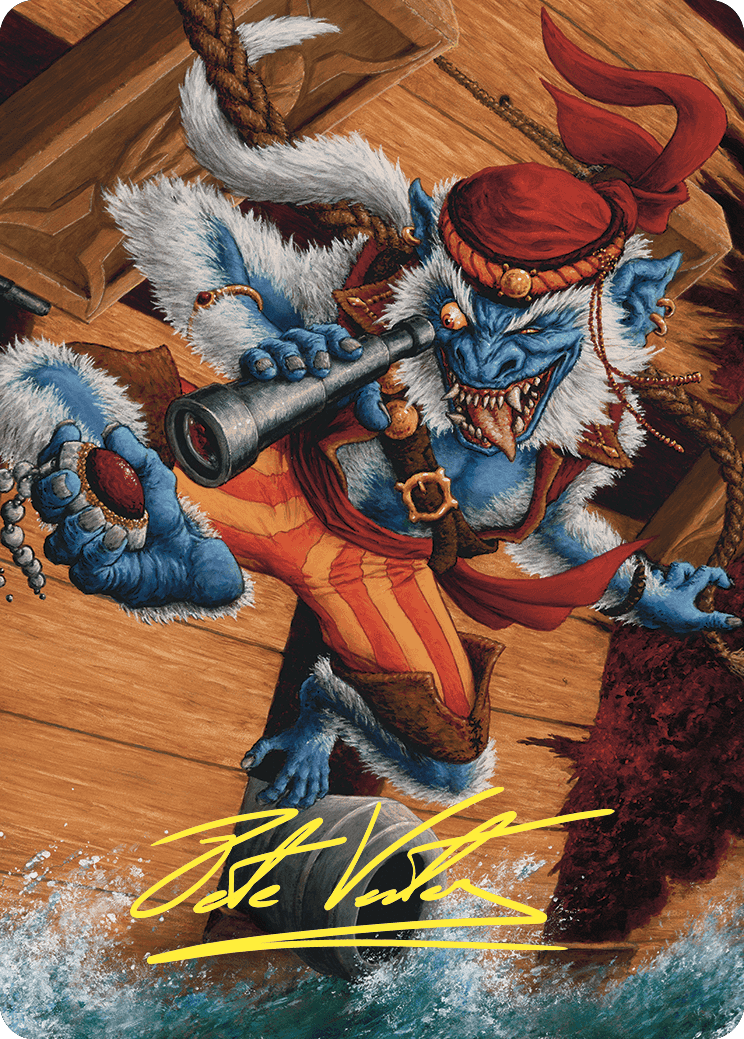 Treasure Nabber Art Card 40/81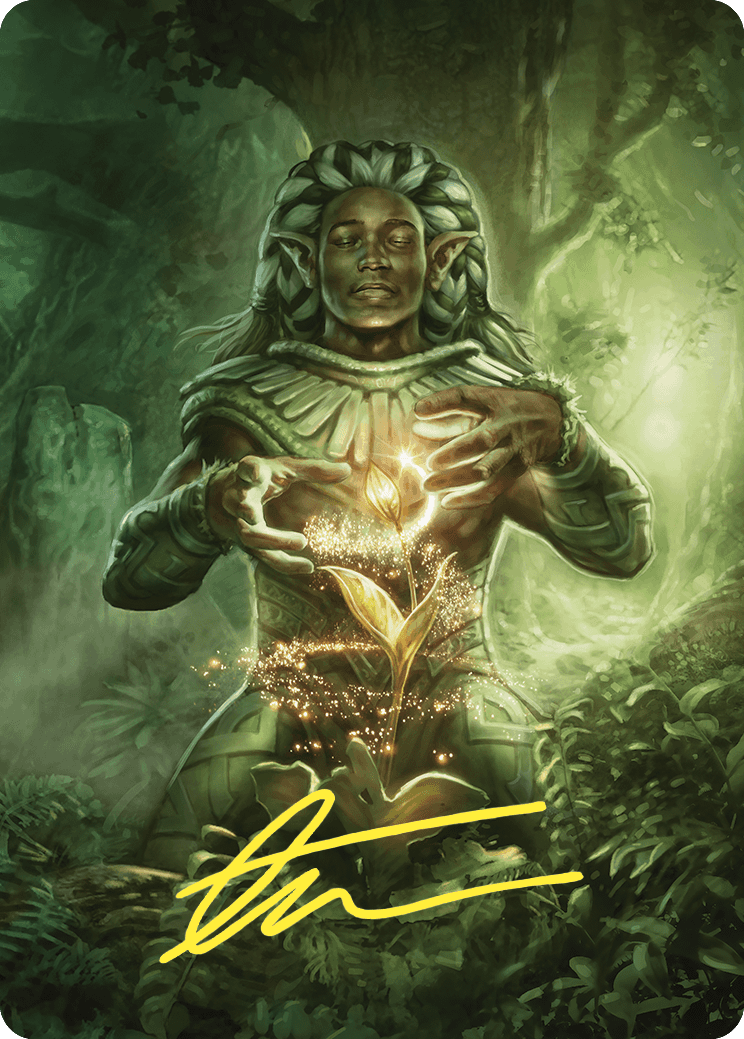 Elvish Mystic Art Card 41/81

Ohran Frostfang Art Card 42/81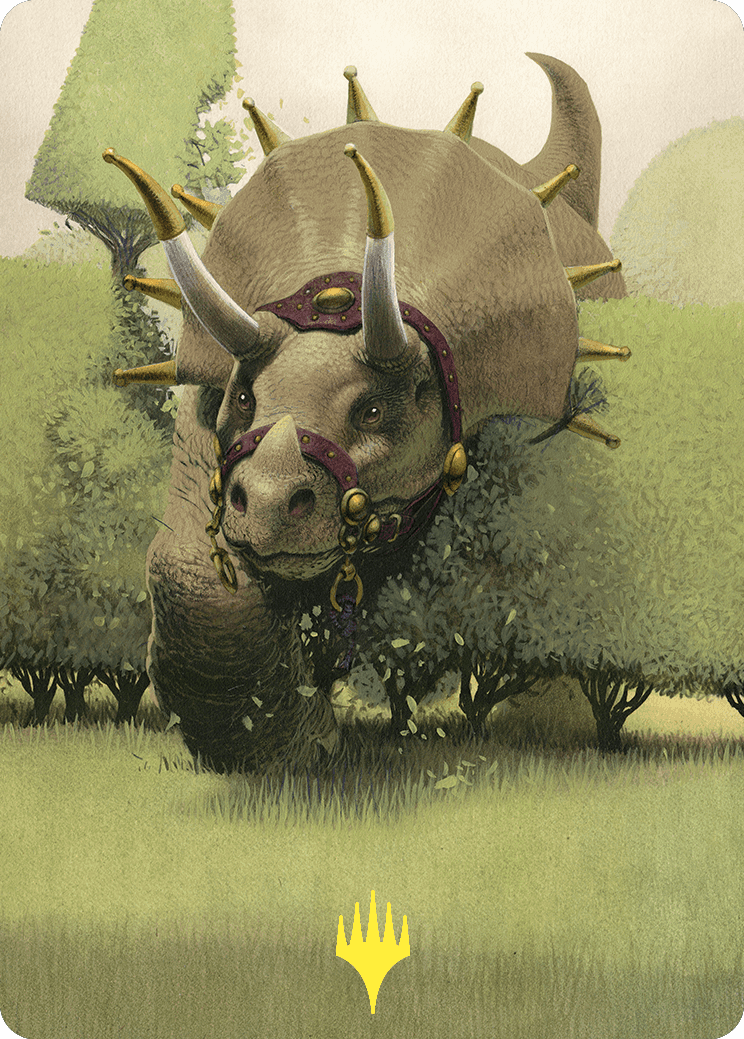 Regal Behemoth Art Card 43/81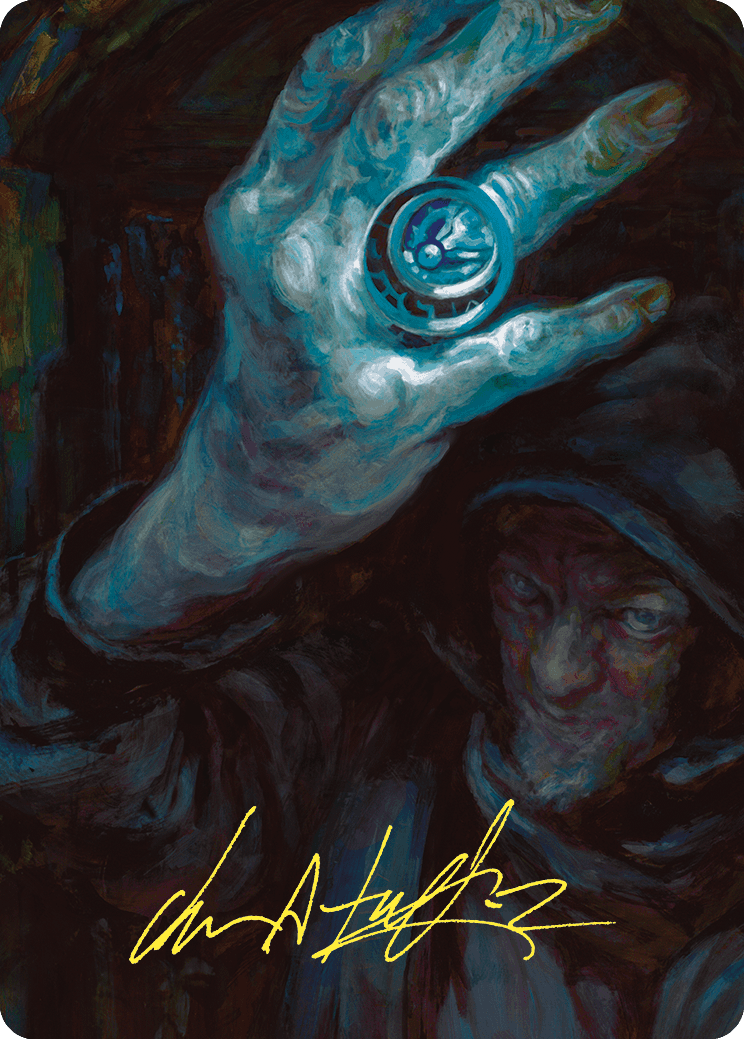 Arcane Signet Art Card 44/81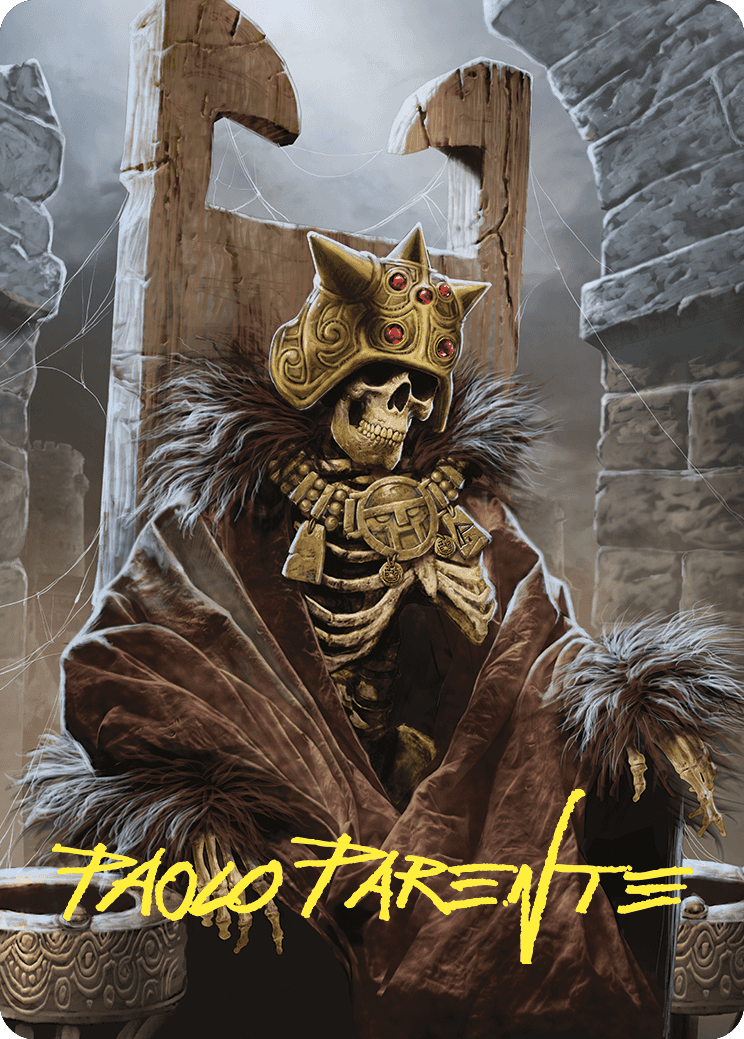 Champion's Helm Art Card 45/81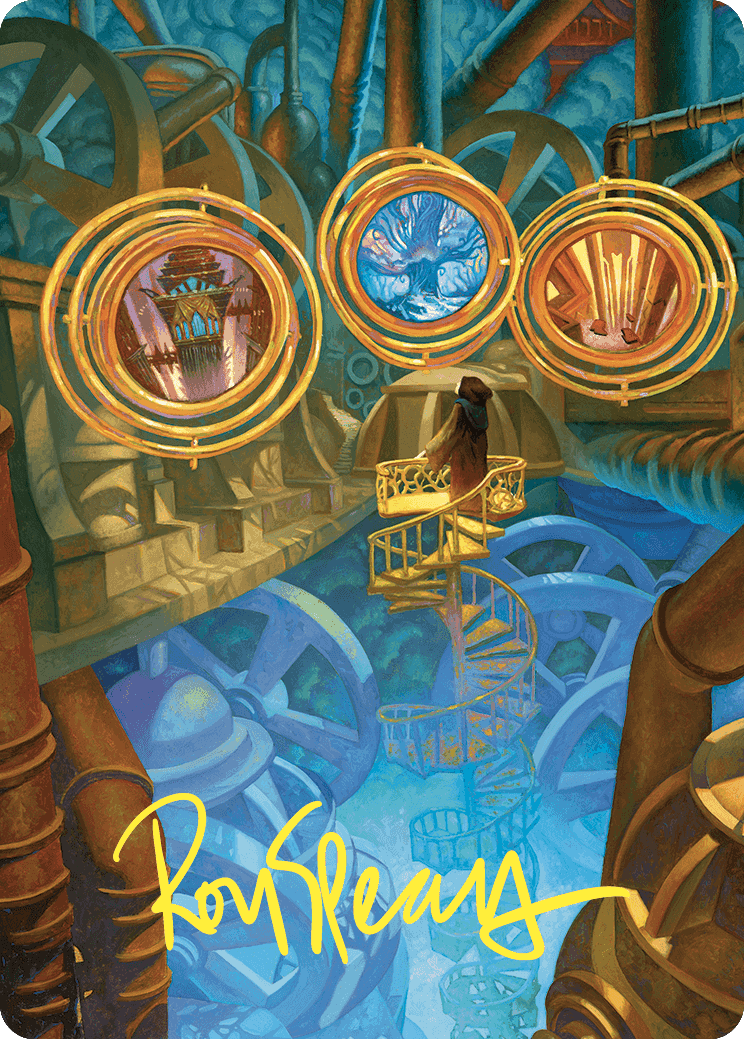 Extraplanar Lens Art Card 46/81

Command Tower Art Card 47/81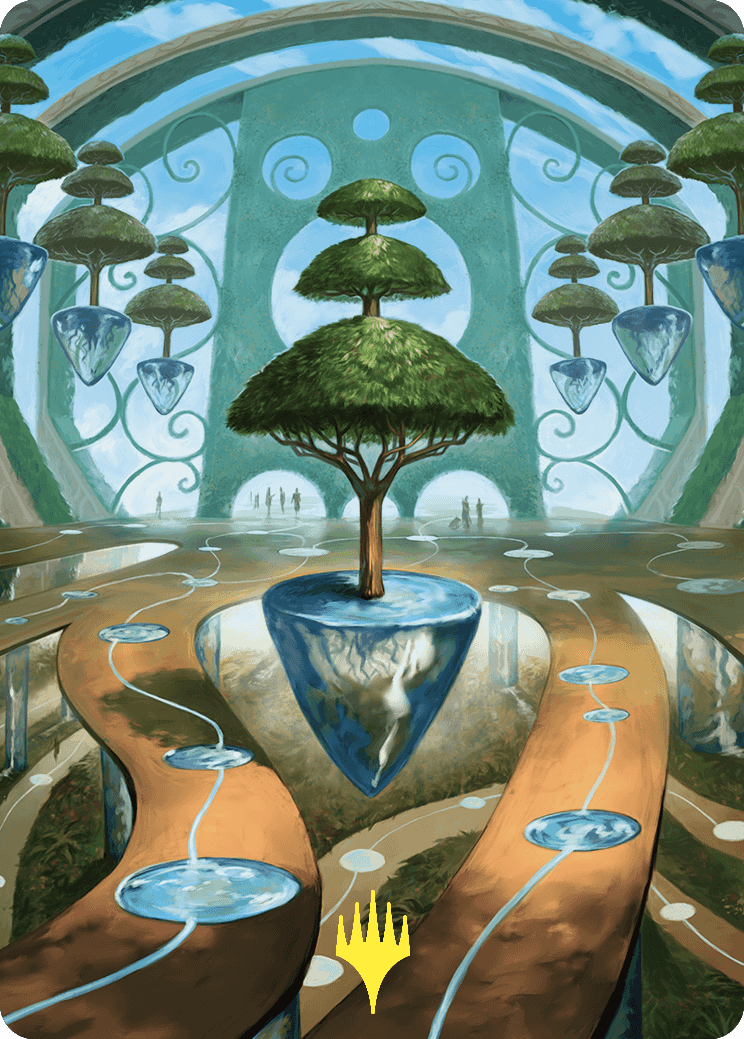 Rejuvenating Springs Art Card 48/81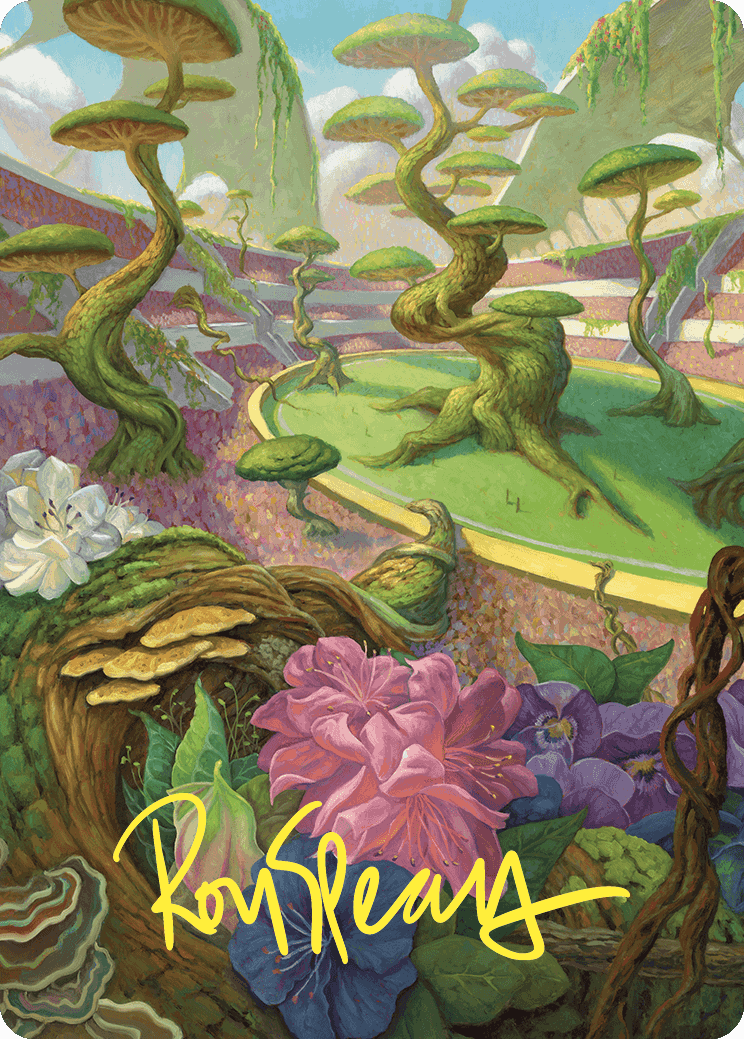 Undergrowth Stadium Art Card 49/81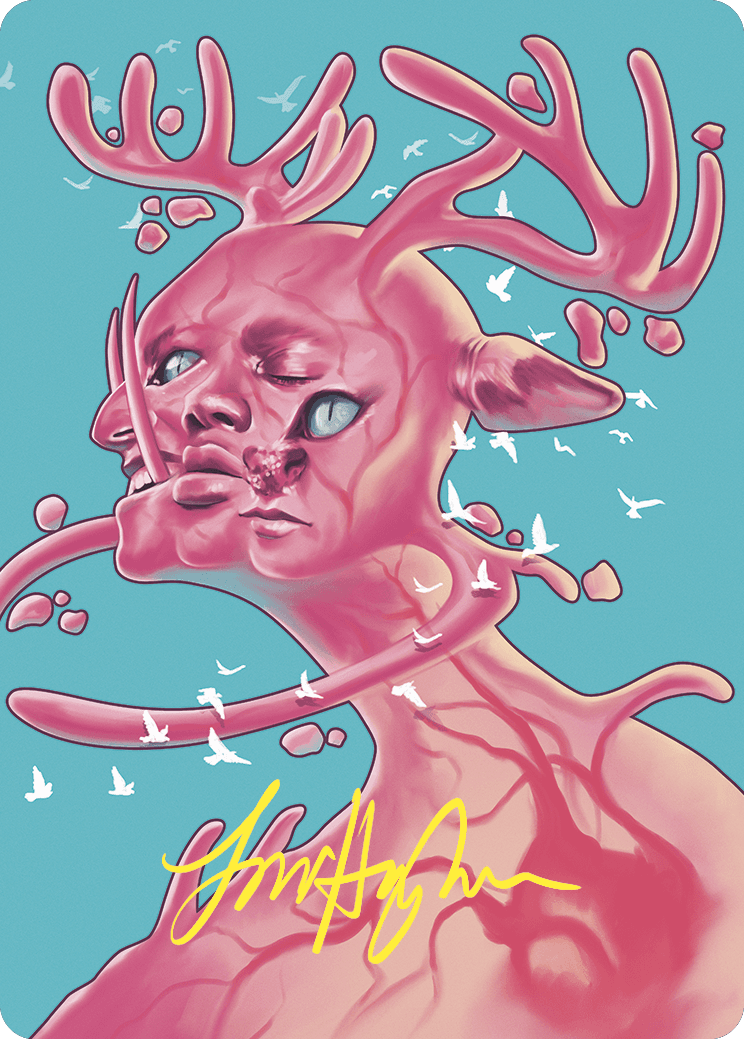 Morophon, the Boundless Art Card 50/81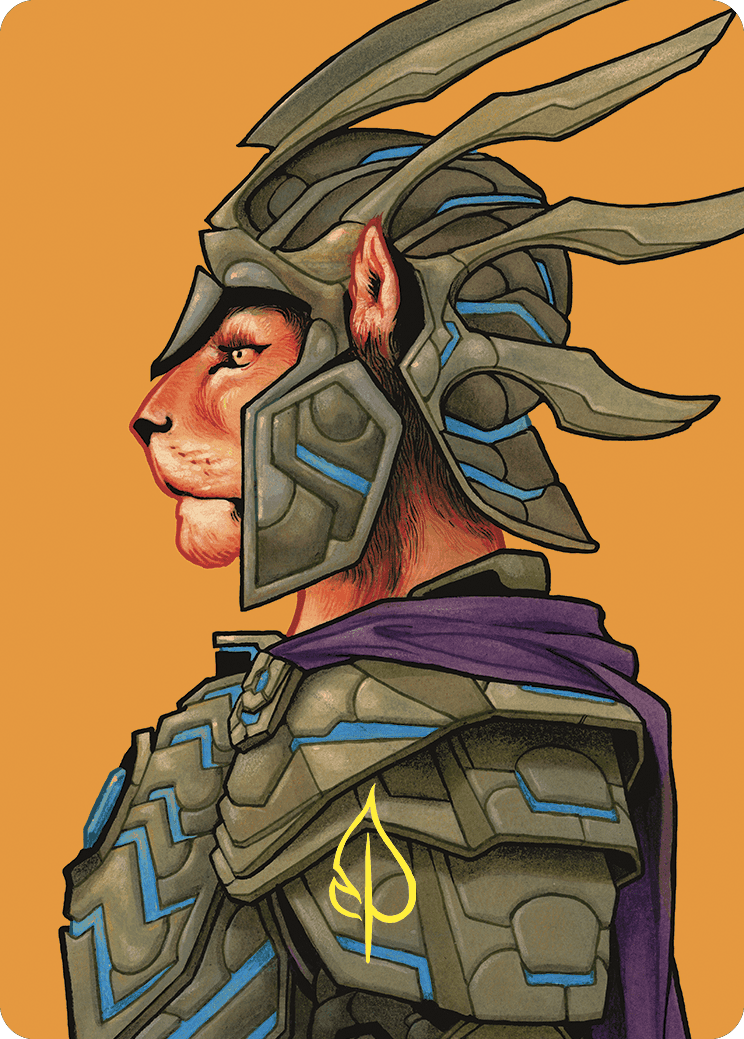 Kemba, Kha Regent Art Card #2 51/81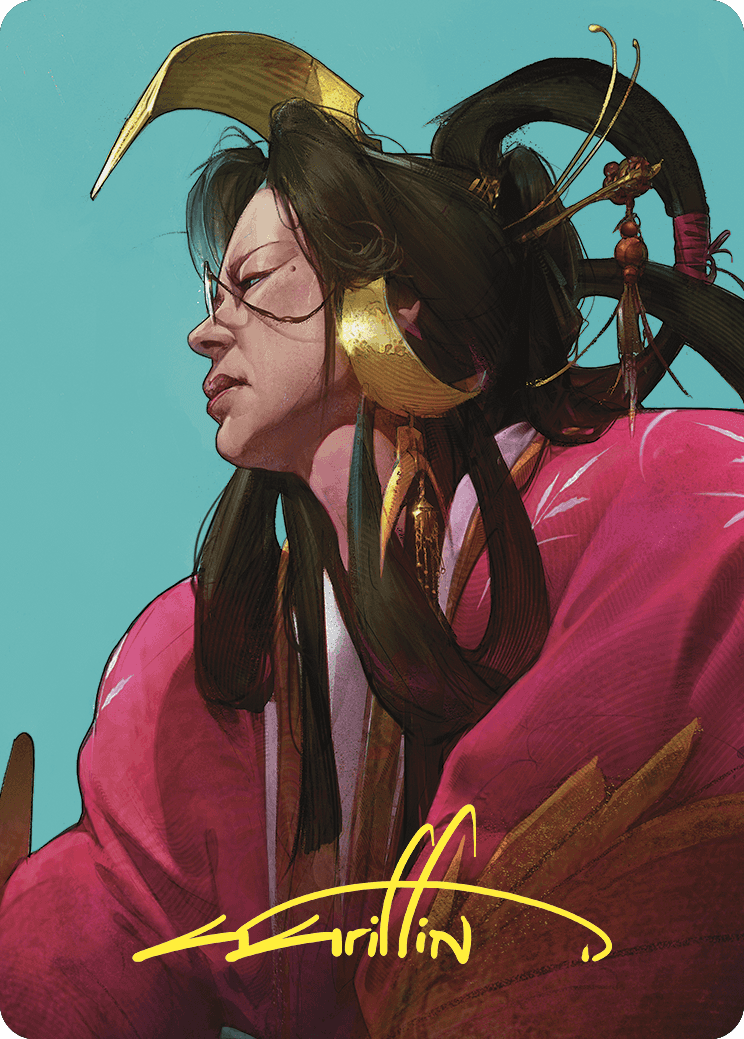 Azami, Lady of Scrolls Art Card 52/81

Urza, Lord High Artificer Art Card 53/81

Mikaeus, the Unhallowed Art Card 54/81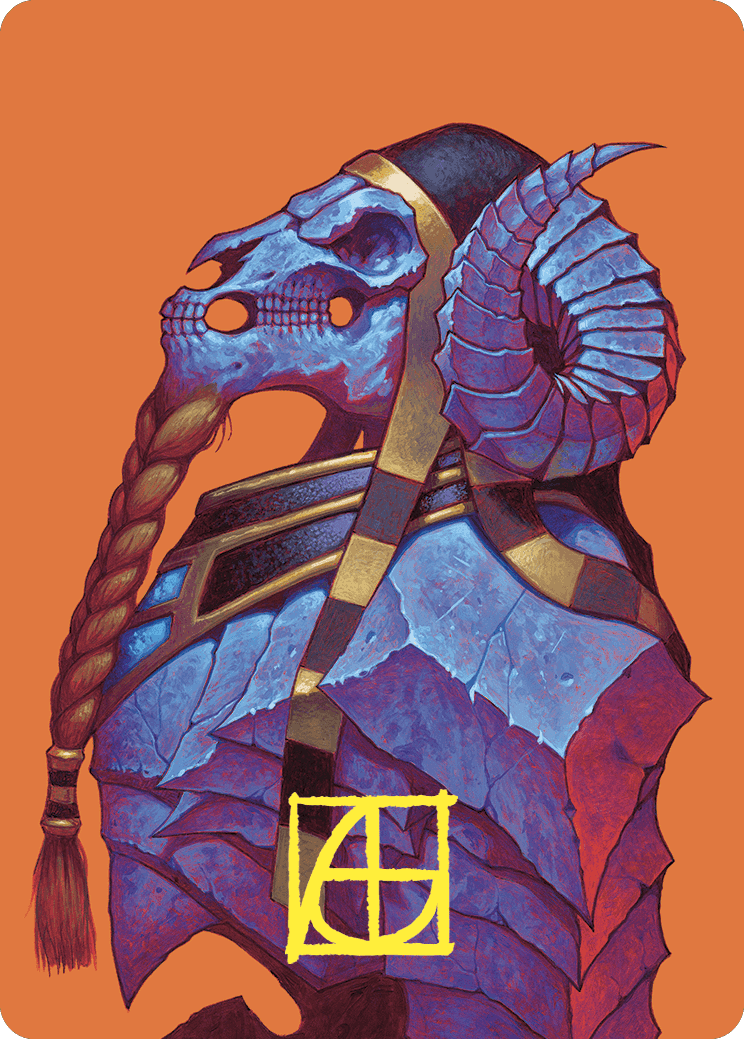 Neheb, the Eternal Art Card 55/81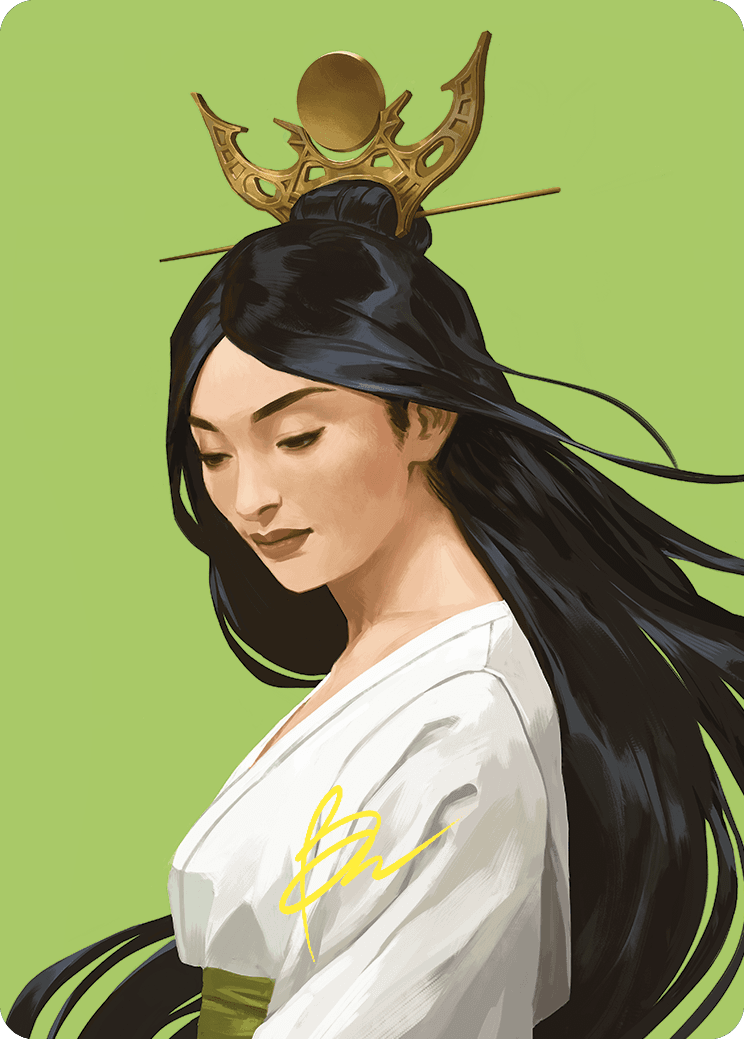 Azusa, Lost but Seeking Art Card 56/81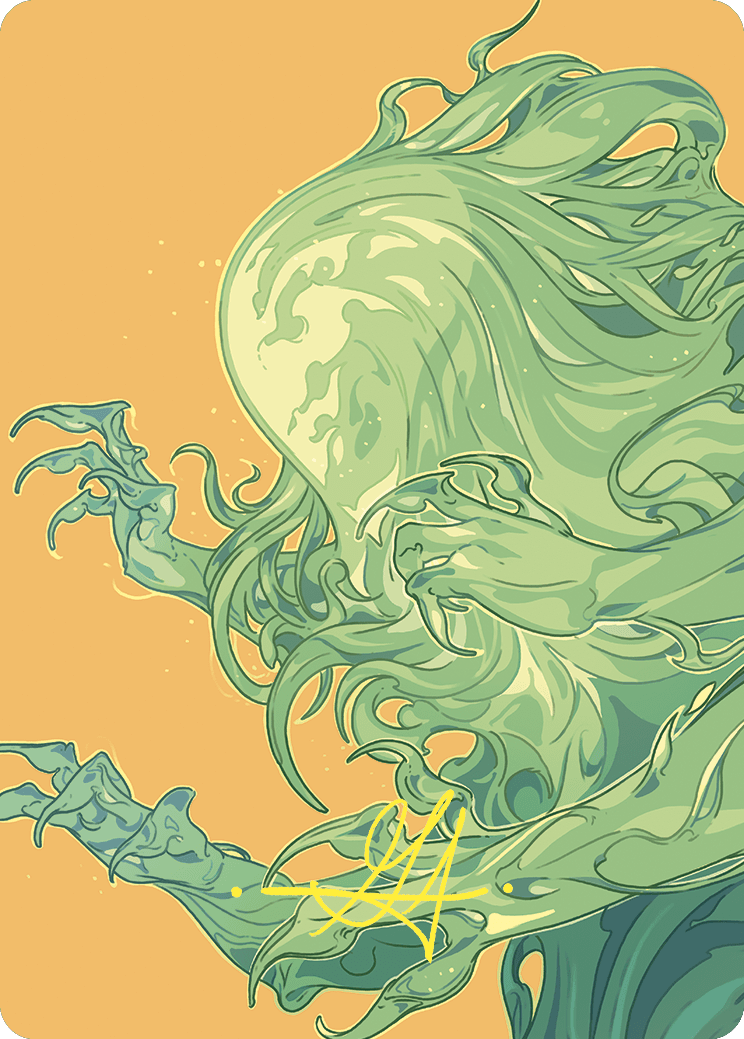 Omnath, Locus of Mana Art Card 57/81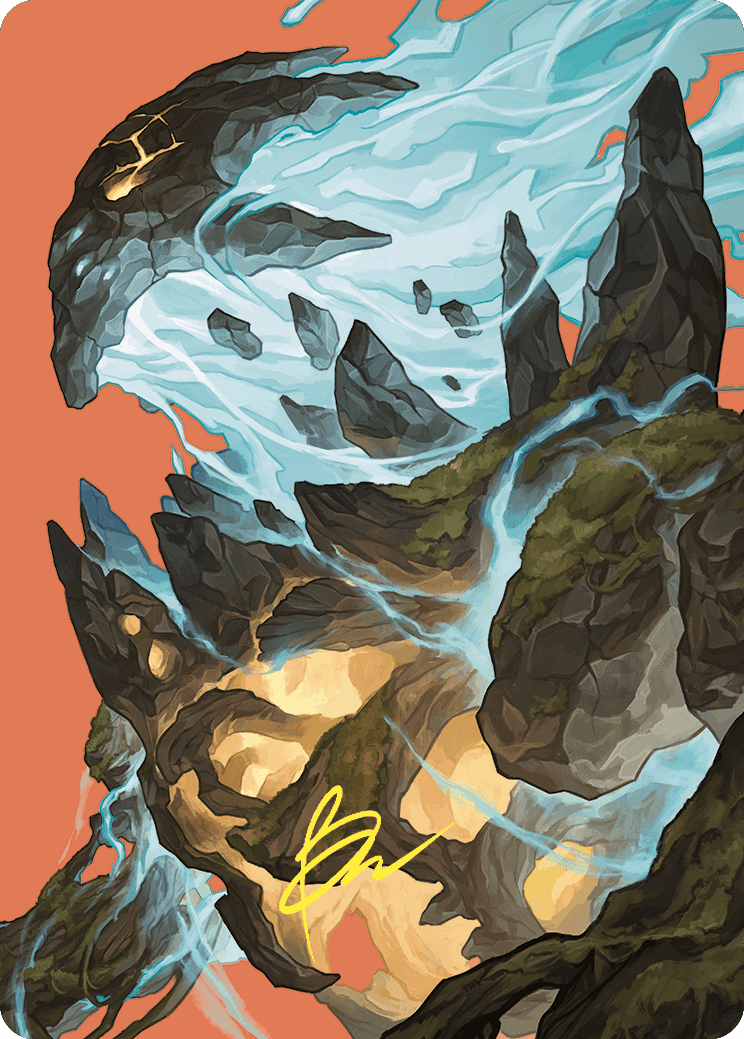 Maelstrom Wanderer Art Card 58/81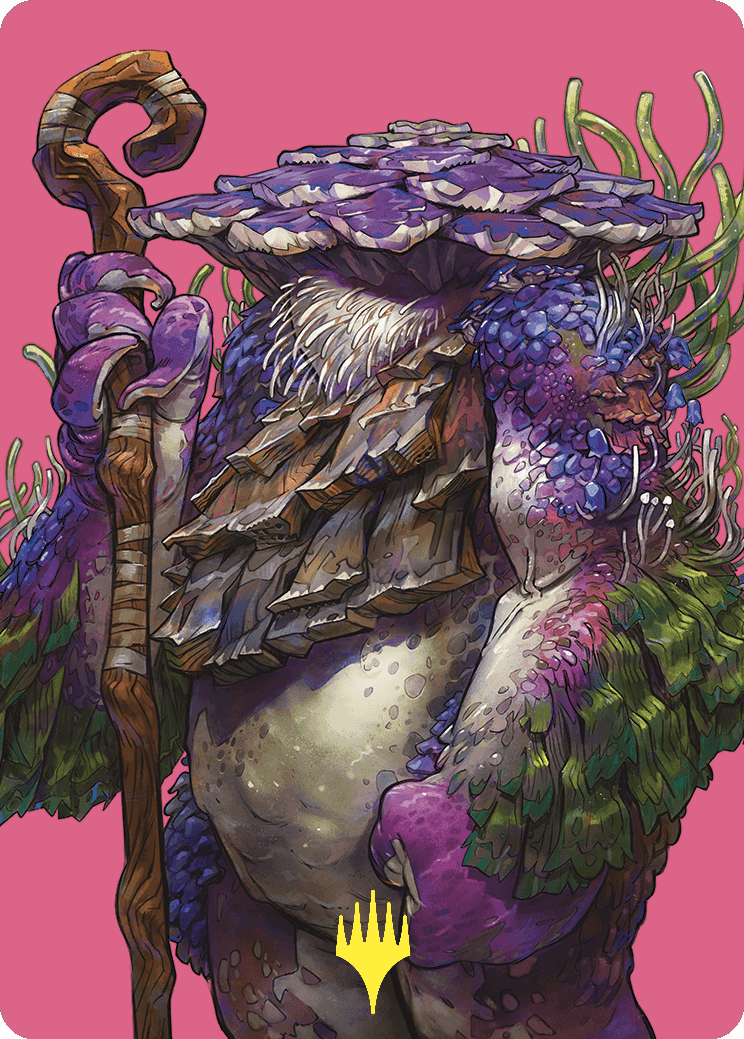 Slimefoot, the Stowaway Art Card 59/81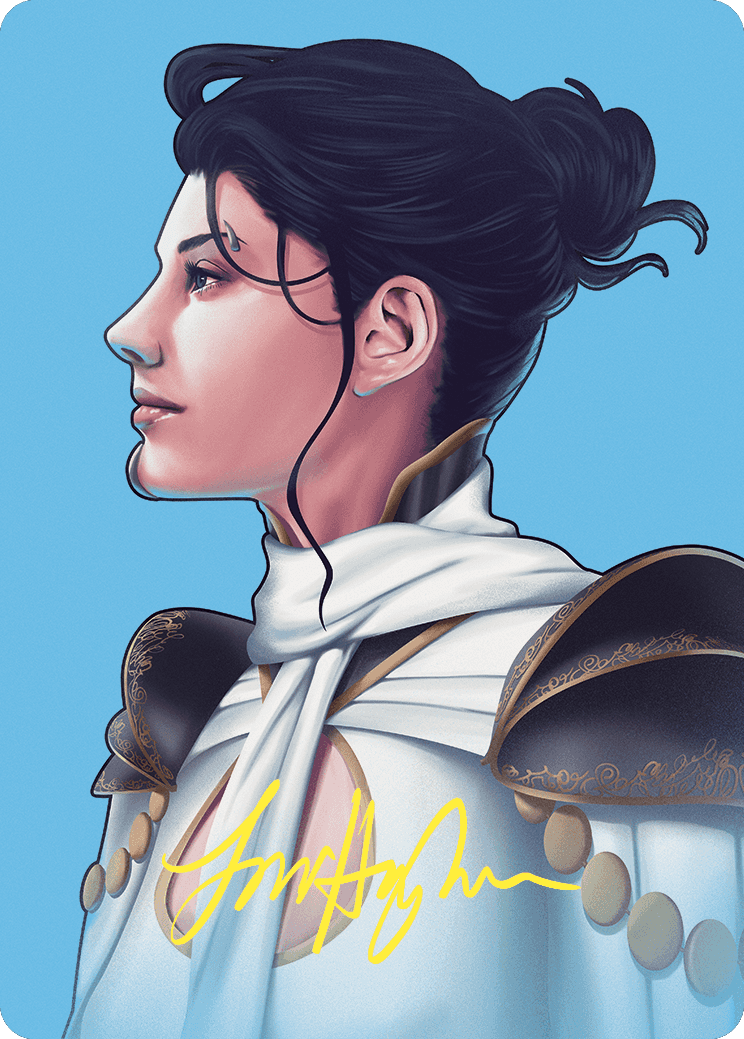 Teysa Karlov Art Card 60/81

The Ur-Dragon Art Card 61/81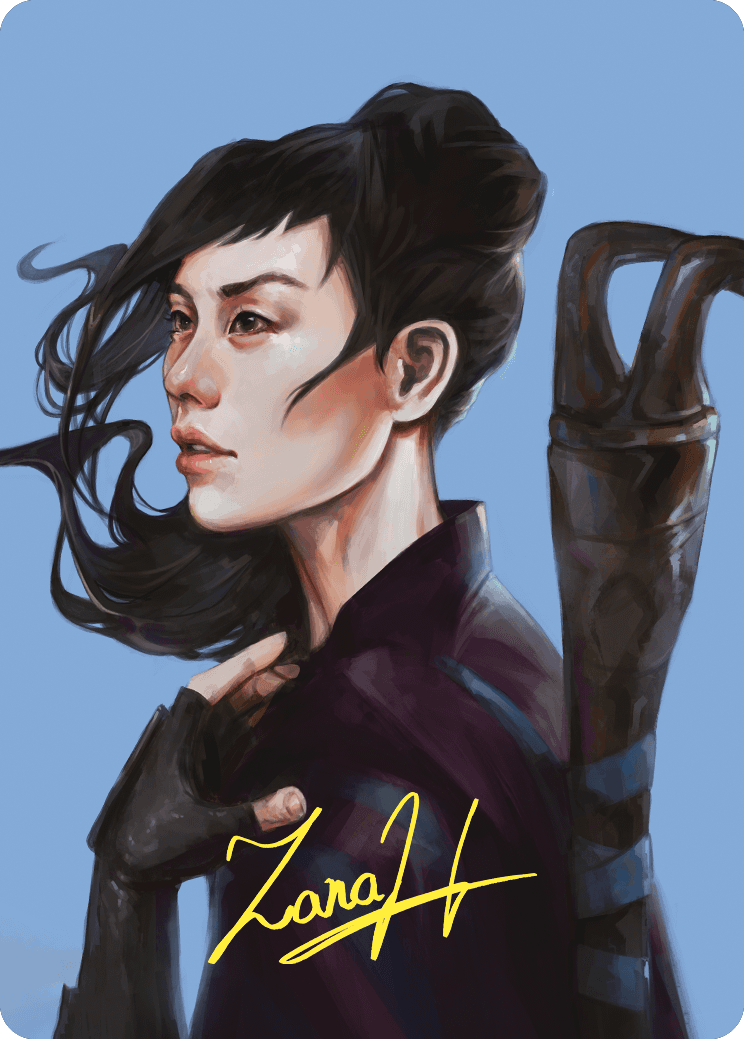 Yuriko, the Tiger's Shadow Art Card 62/81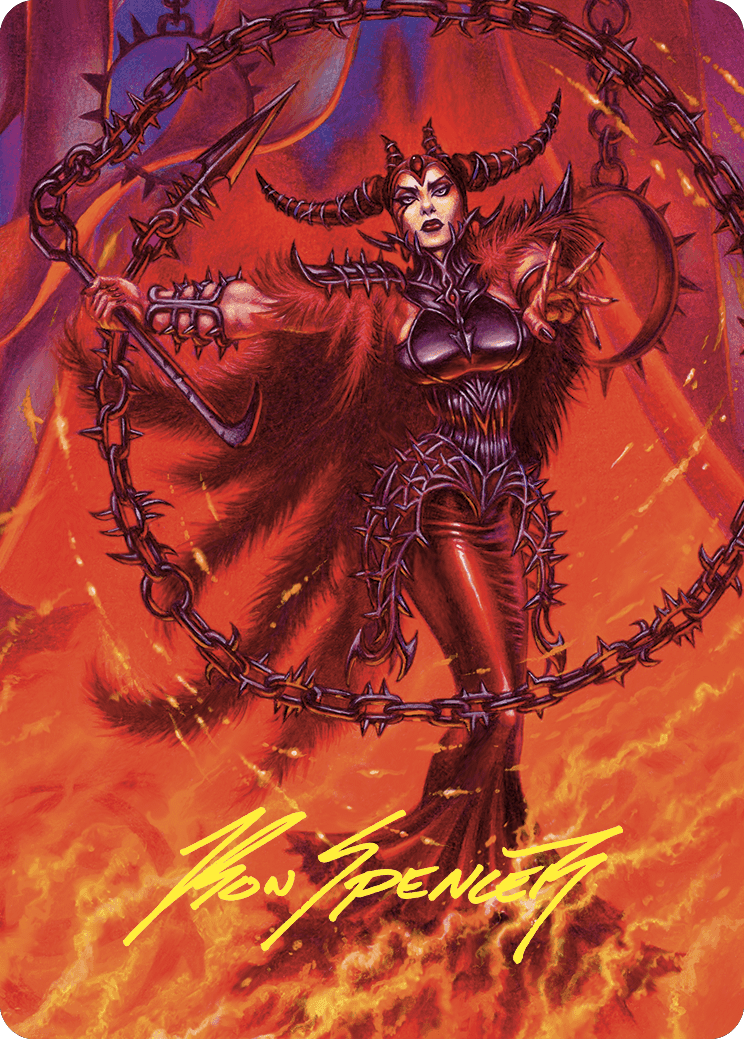 Deadly Rollick Art Card 63/81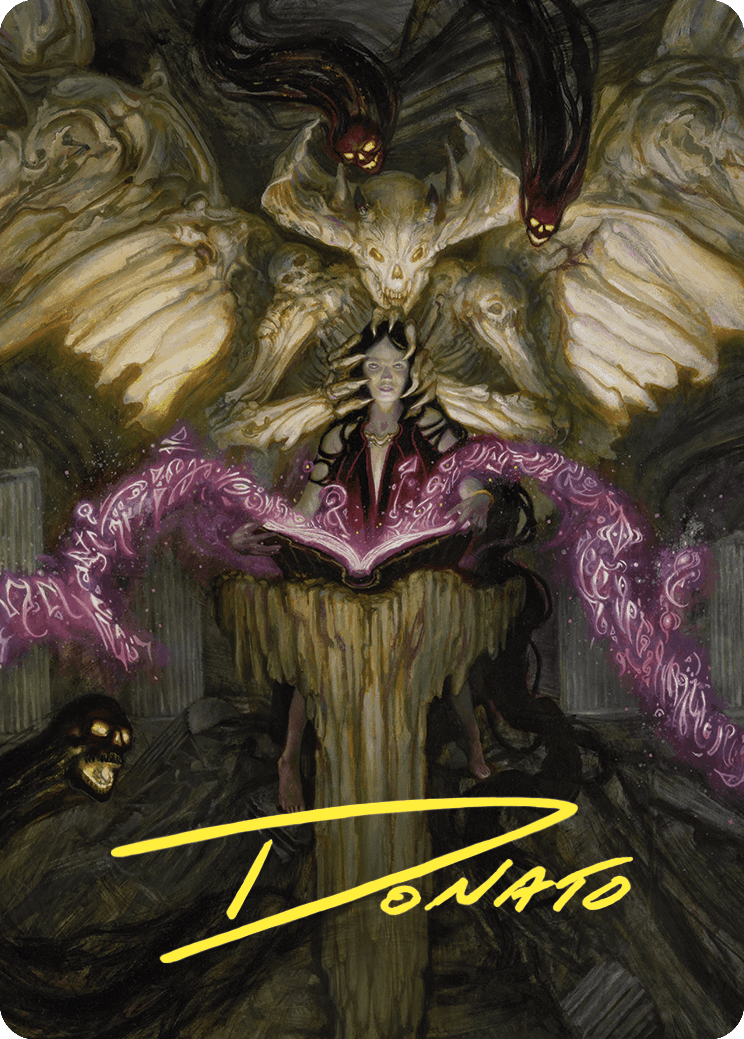 Demonic Tutor Art Card 64/81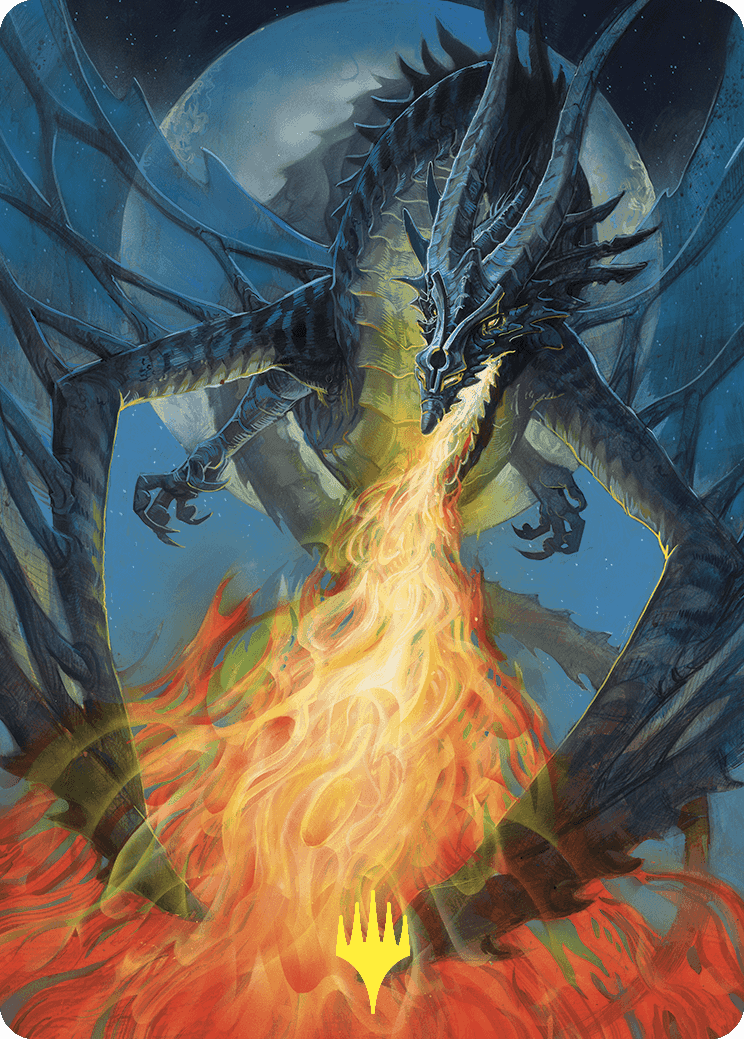 Balefire Dragon Art Card 65/81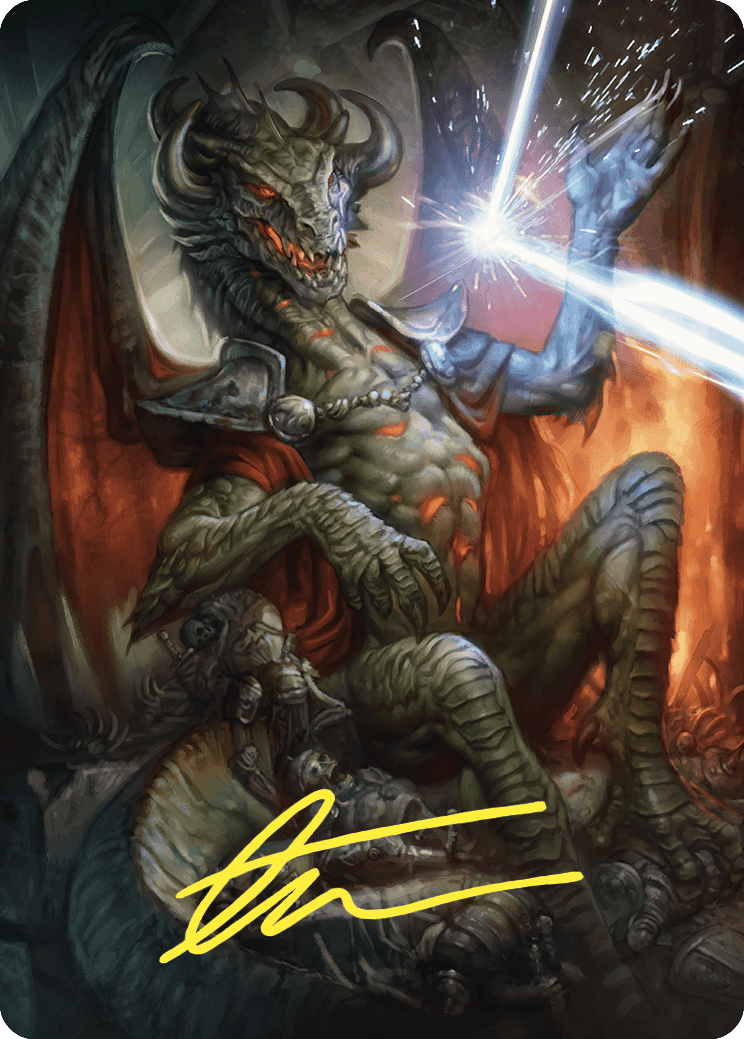 Deflecting Swat Art Card 66/81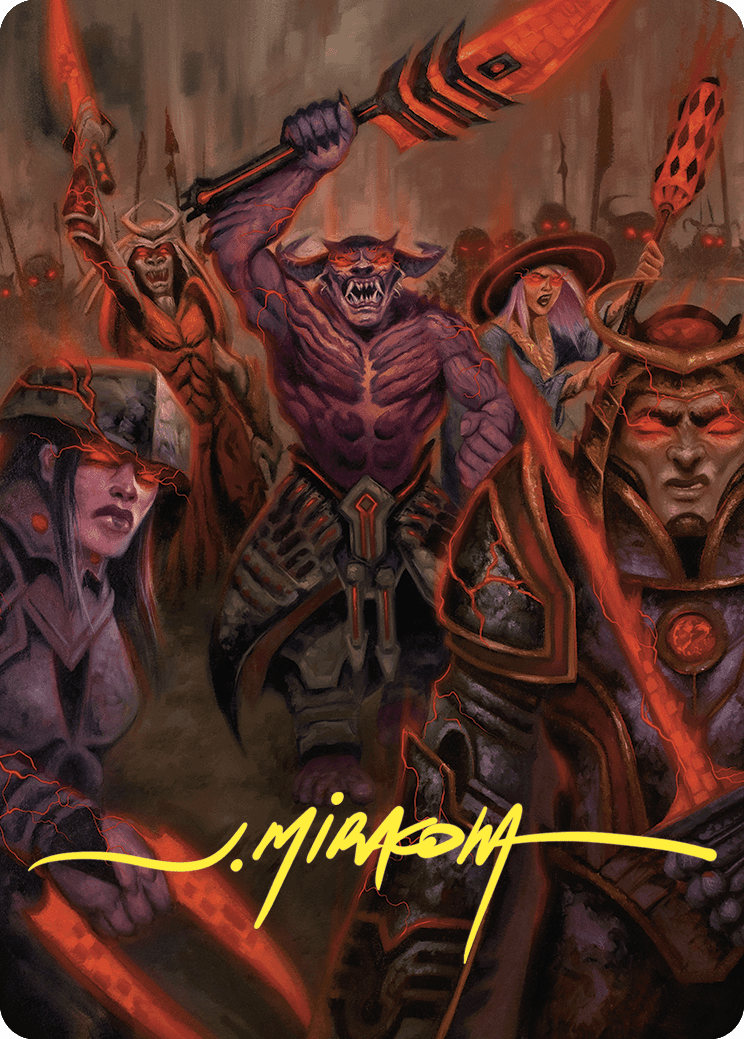 Insurrection Art Card 67/81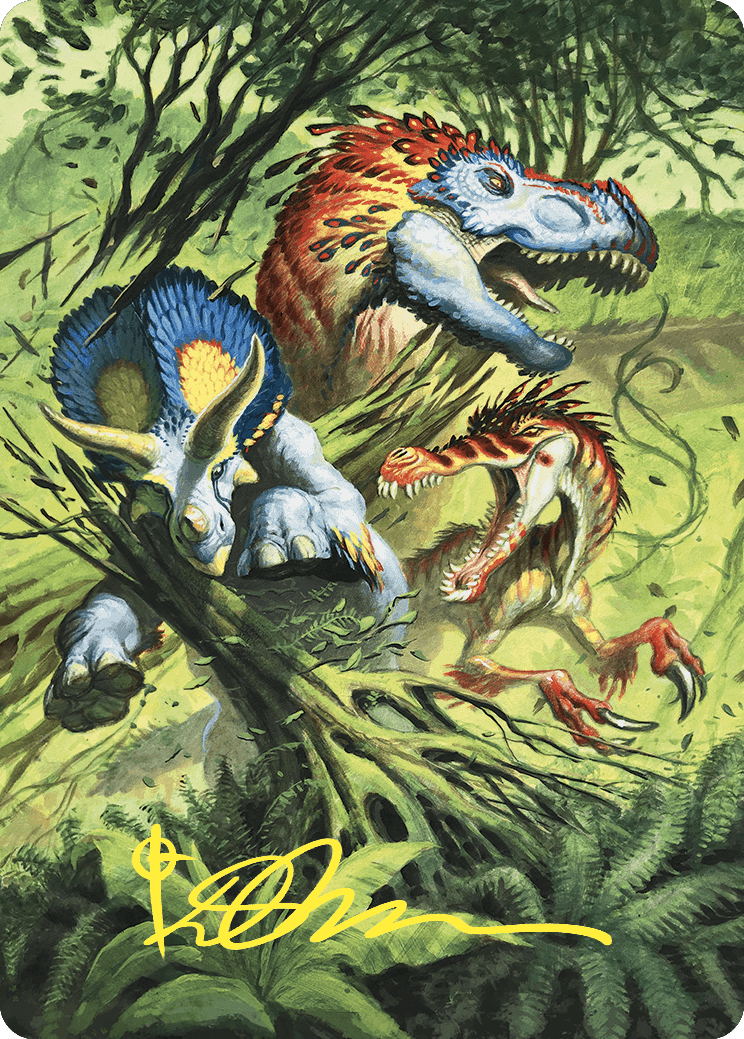 Finale of Devastation Art Card 68/81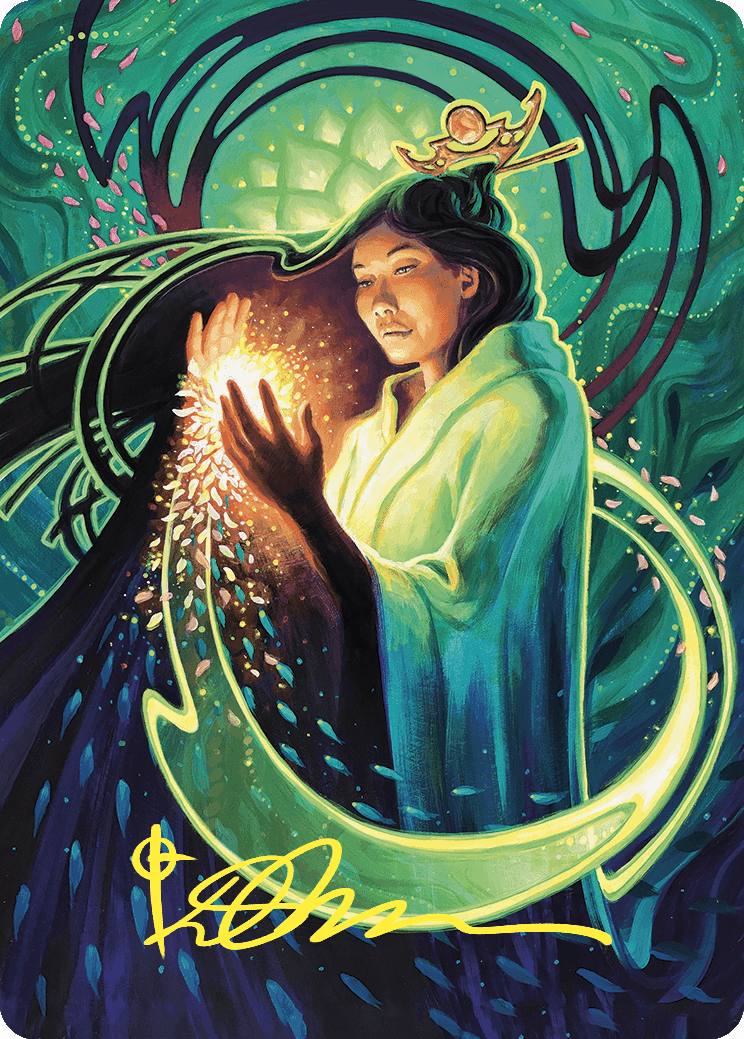 Obscuring Haze Art Card 69/81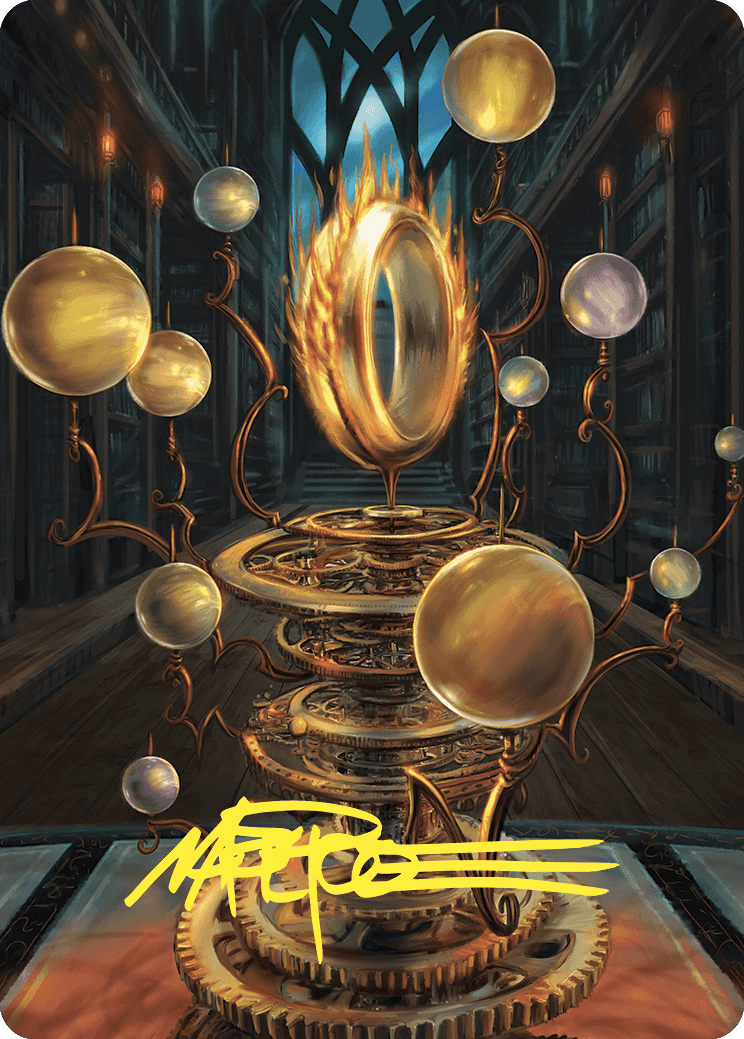 Sol Ring Art Card 70/81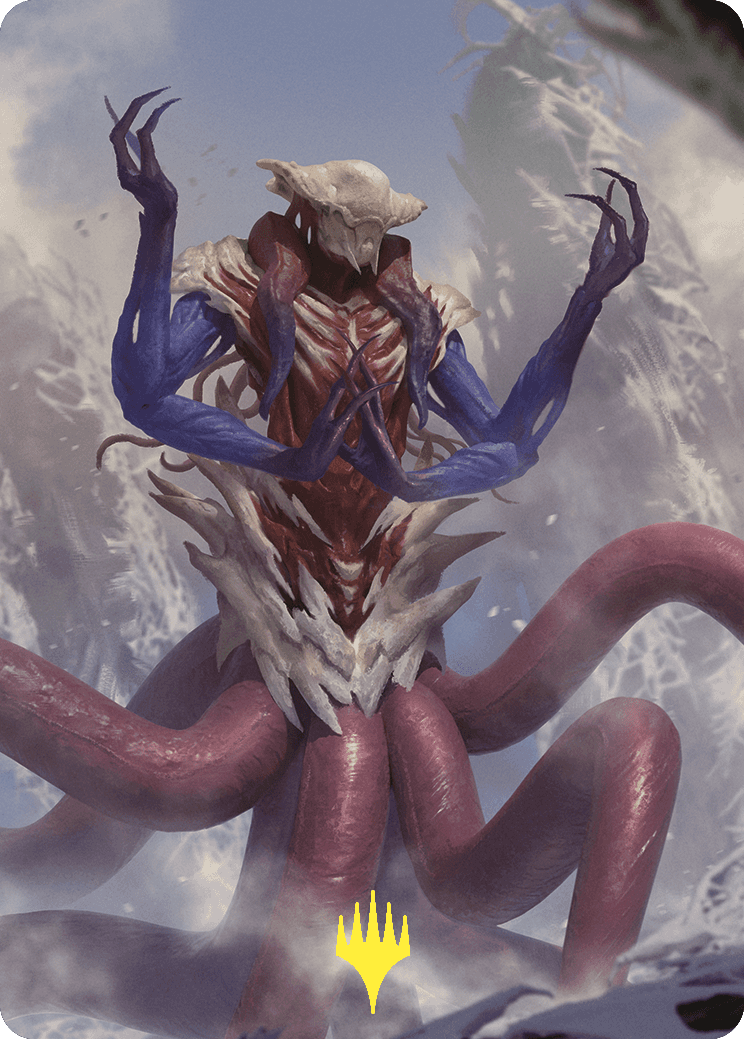 Zhulodok, Void Gorger Art Card 71/81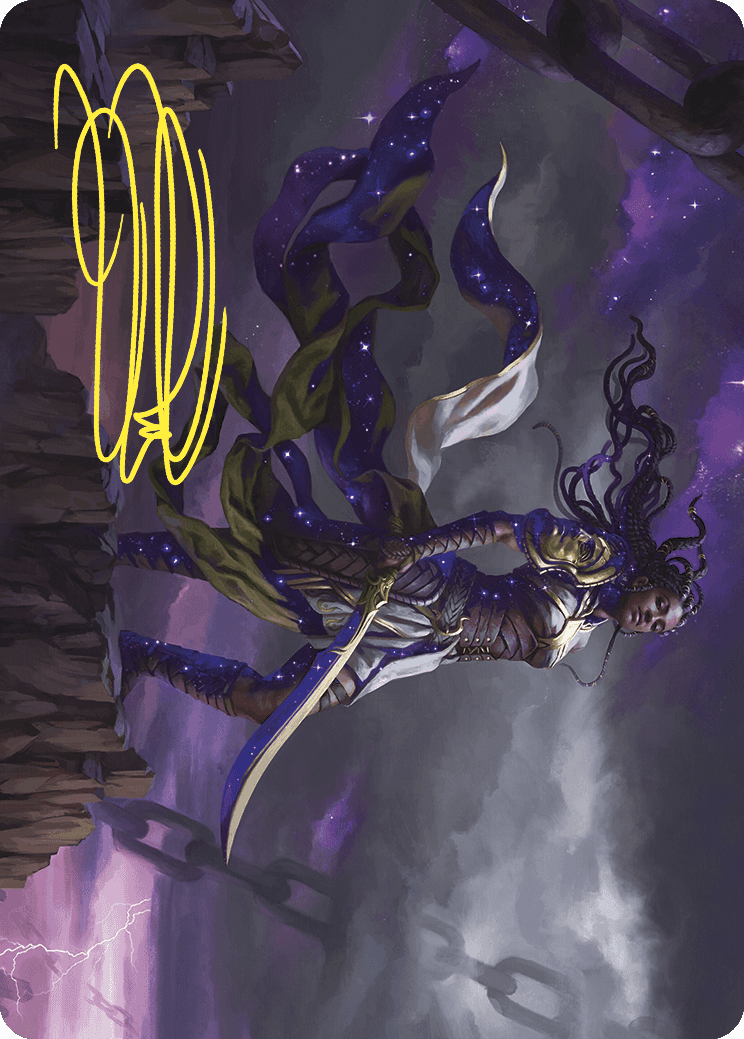 Anikthea, Hand of Erebos Art Card 72/81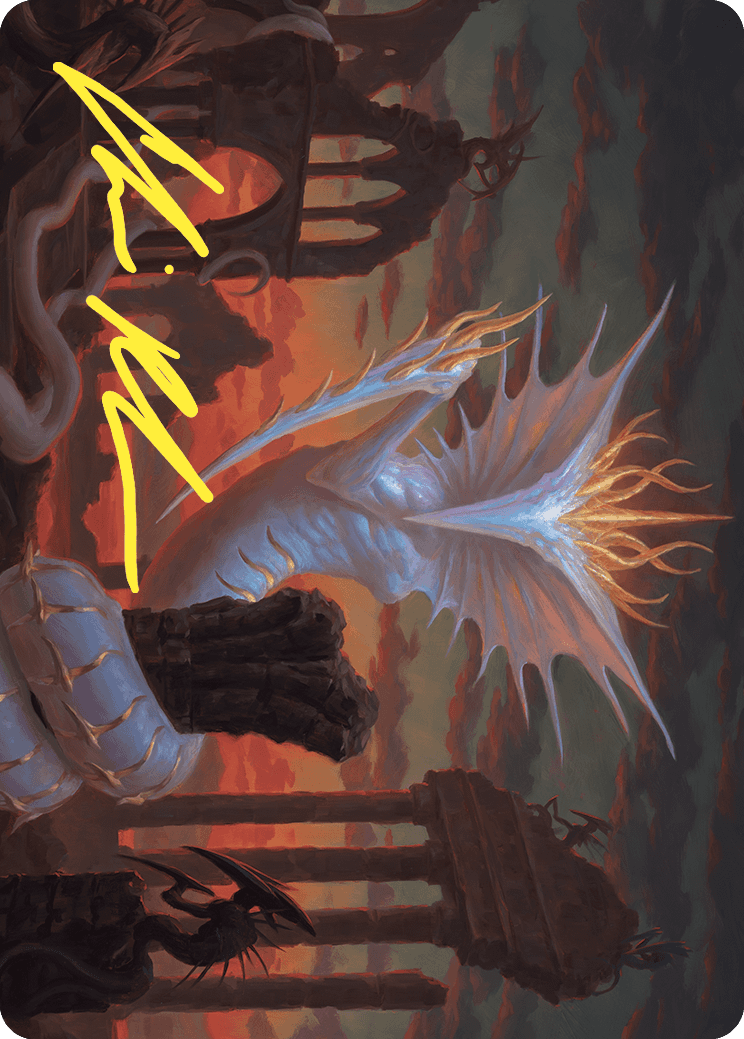 Sliver Gravemother Art Card 73/81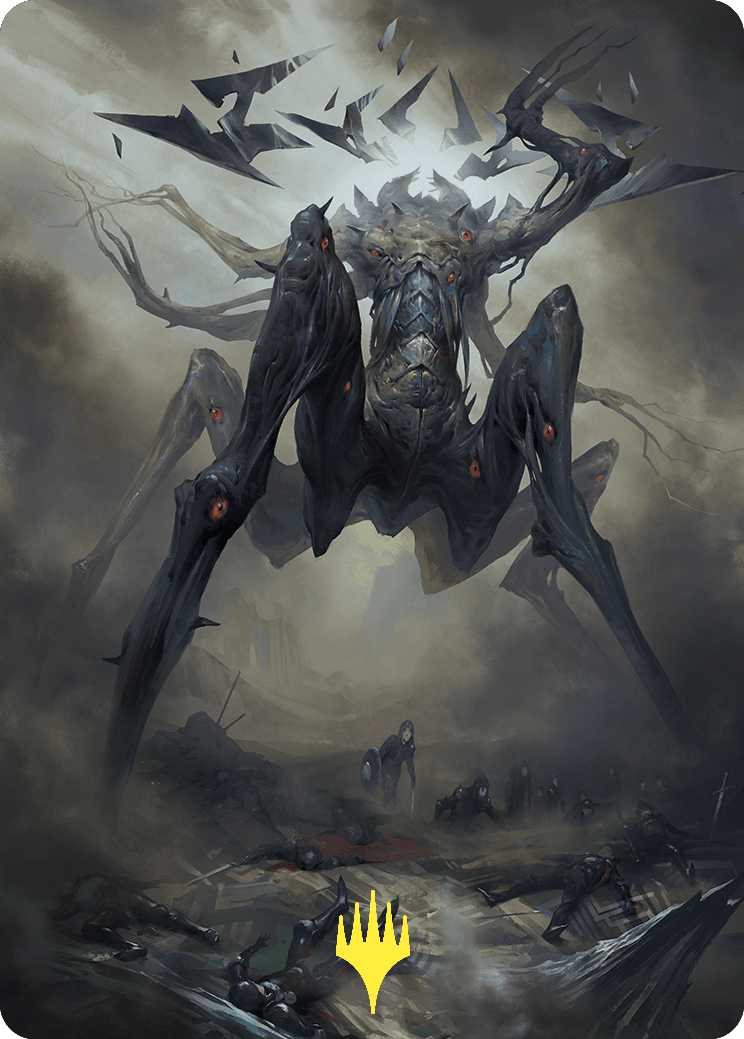 It That Betrays Art Card 74/81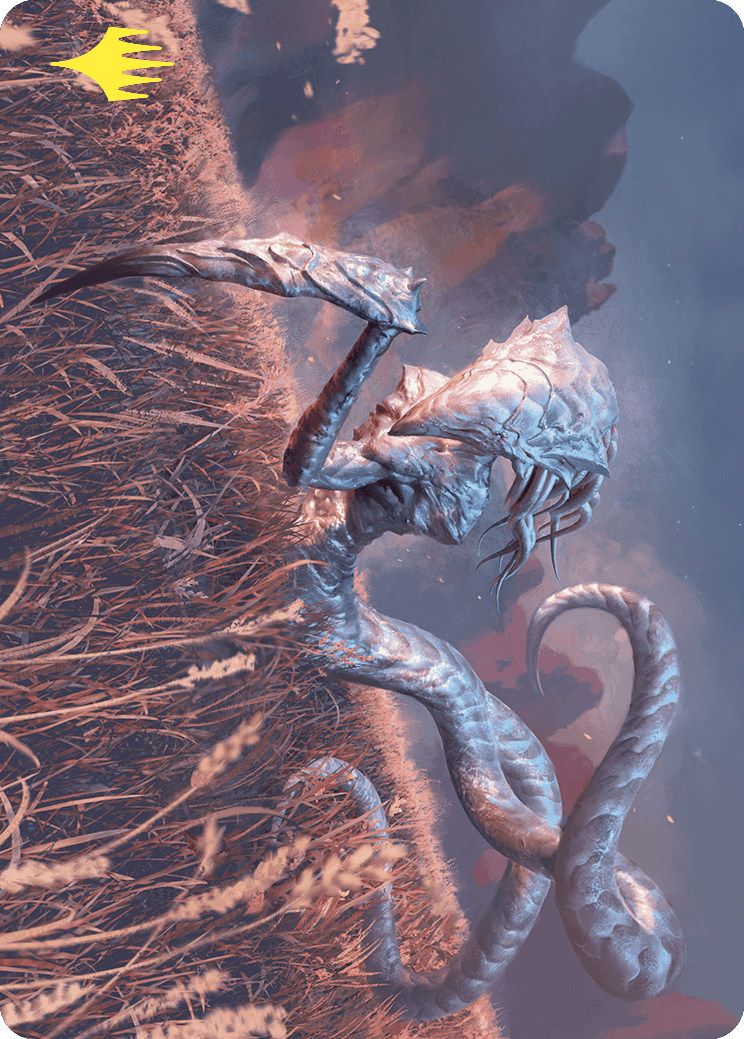 Bonescythe Sliver Art Card 75/81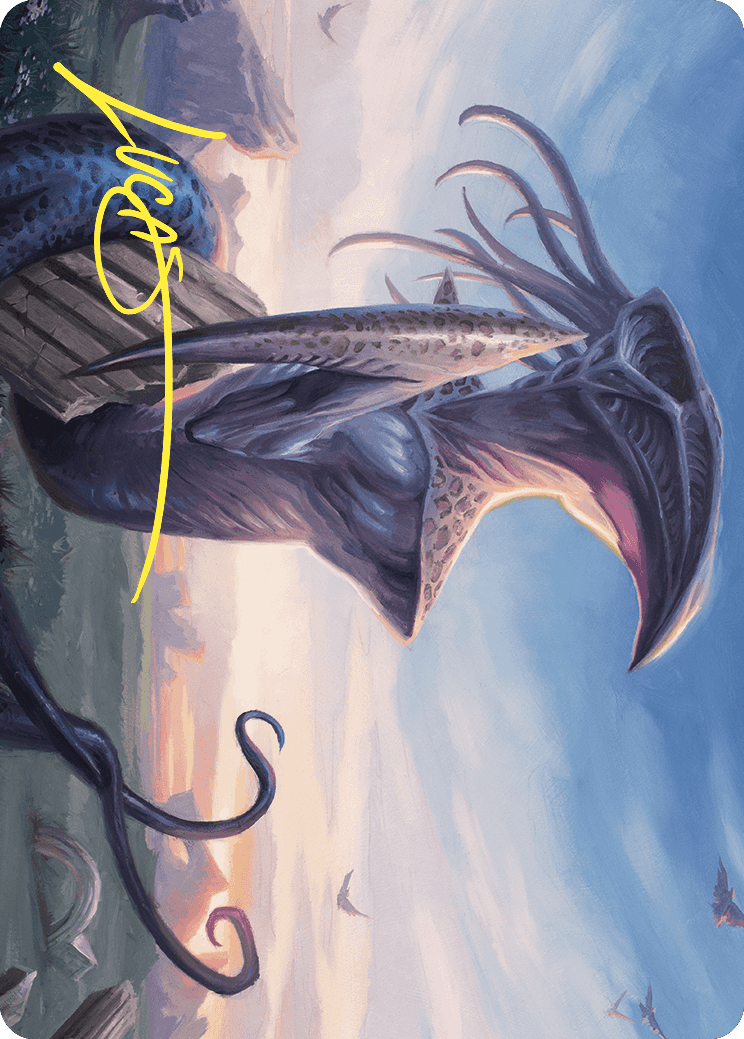 Sentinel Sliver Art Card 76/81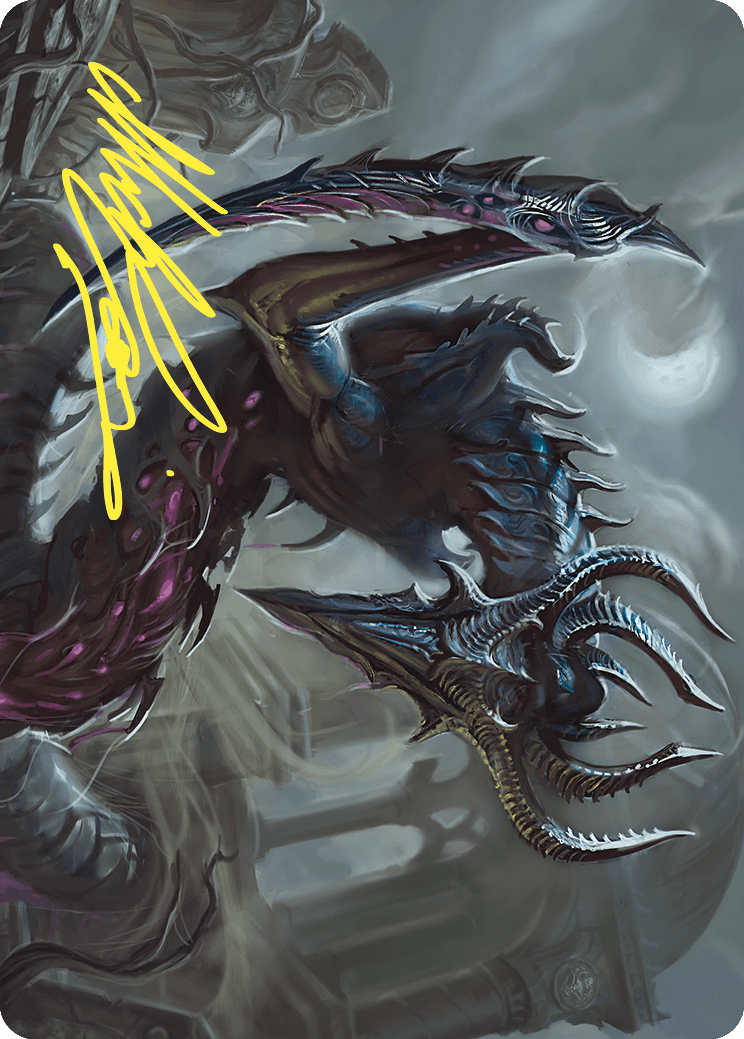 Crypt Sliver Art Card 77/81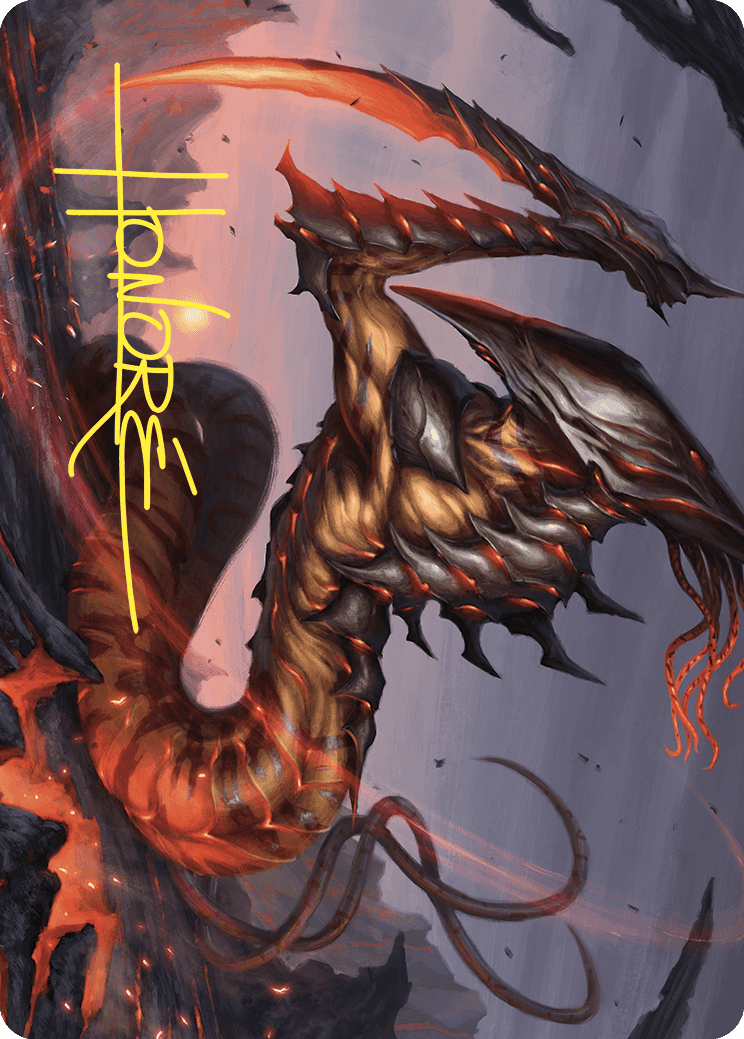 Blade Sliver Art Card 78/81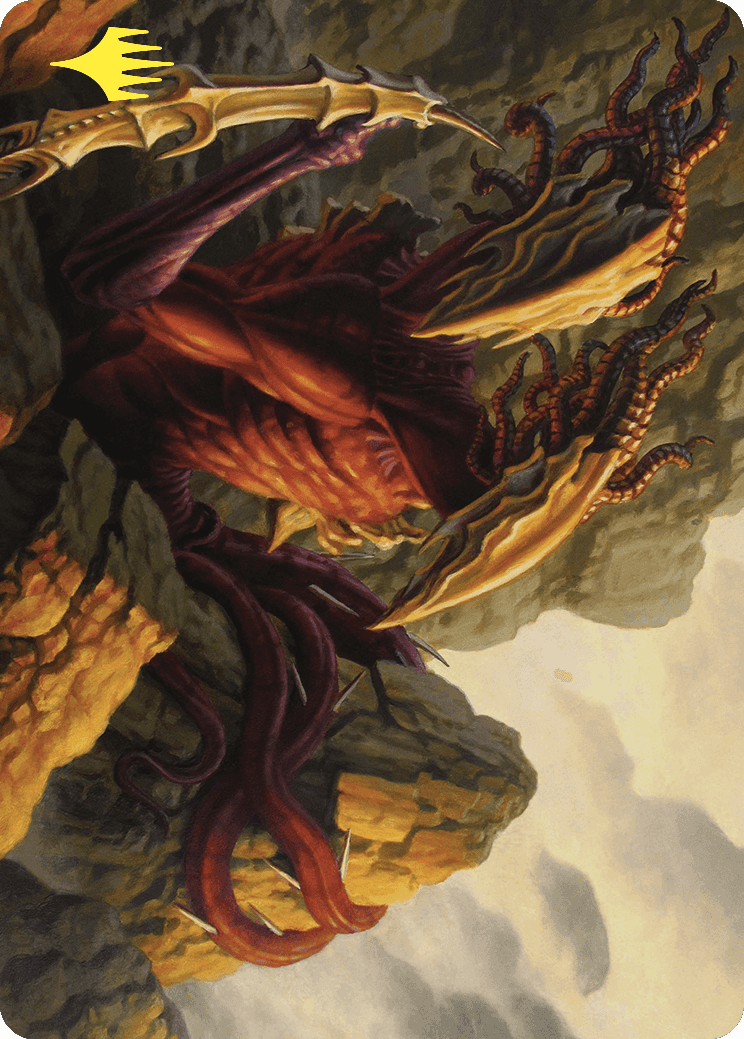 Two-Headed Sliver Art Card 79/81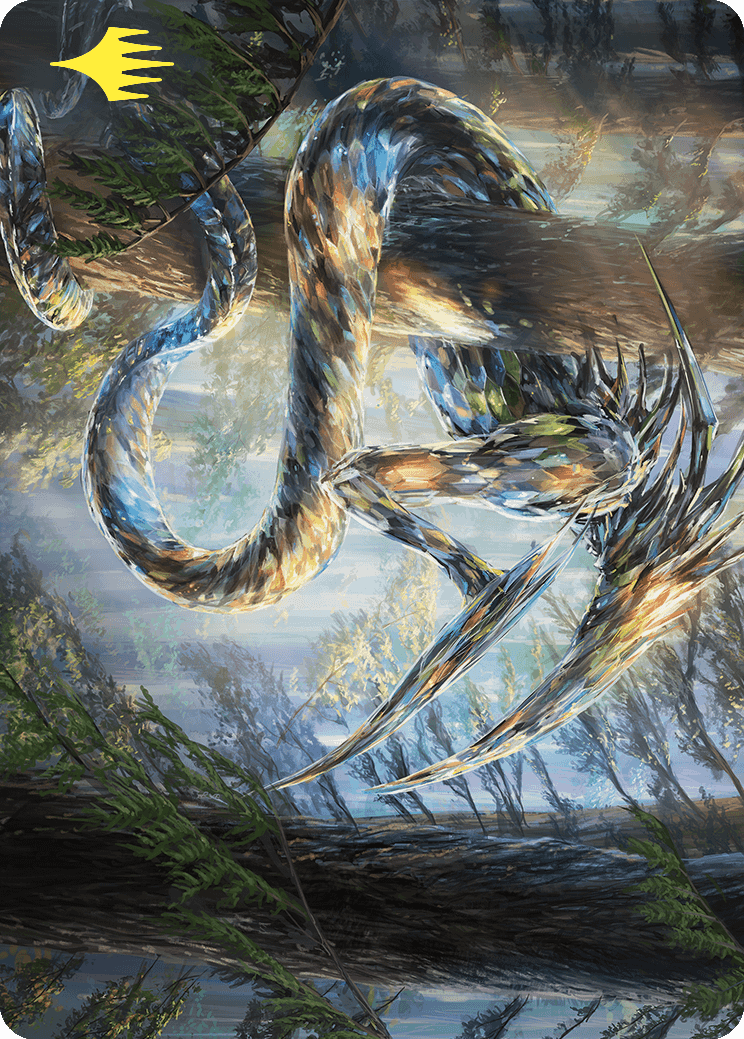 Gemhide Sliver Art Card 80/81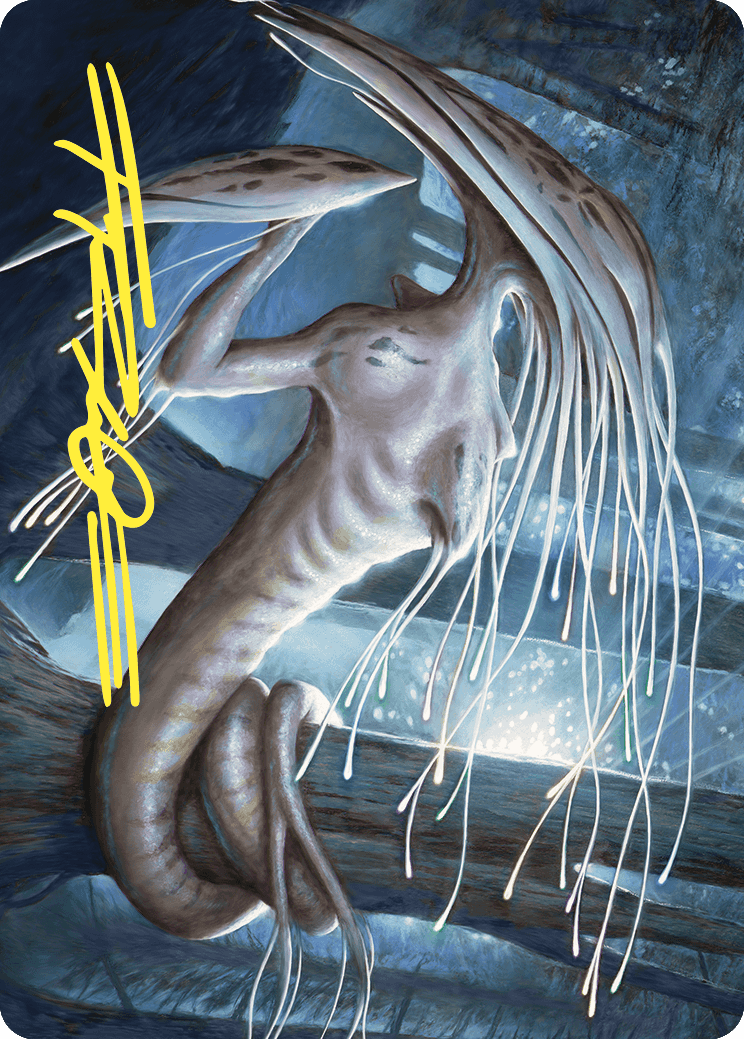 Manaweft Sliver Art Card 81/81