MTG Arena Announcements – July 31, 2023
In this edition:
---
Summer Sale Begins Tomorrow!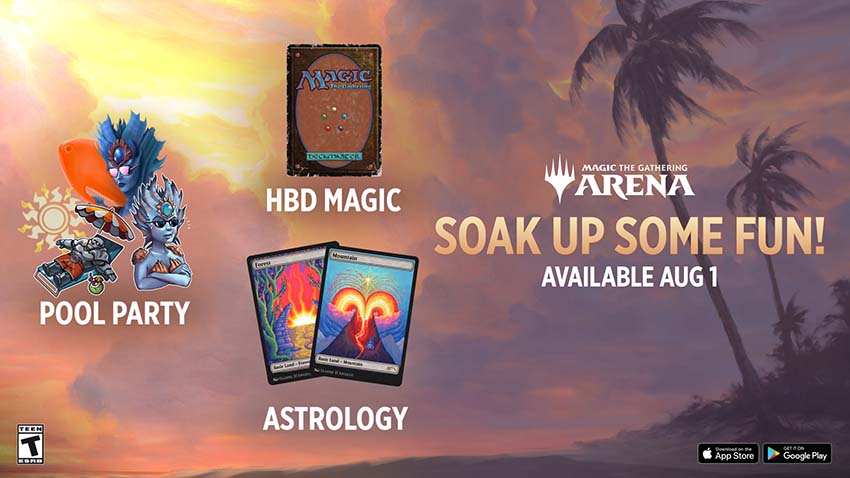 Summer in MTG Arena is hotter than lava this year with the Summer Sale bringing bundles and deals to melt the house down.
Starting Tuesday, August 1, you'll find cards, avatars, stickers, sleeves, pets, and bundle deals galore in the MTG Arena Store. Did you miss picking up a sleeve from the past? Been waiting anxiously for the chance to add that weathered card back sleeve to your collection? Check out what's on sale tomorrow—you might just find what you're looking for!
But don't wait too long, because this sale ends August 15.
On Whiteboards, Naps, and Living Breakthrough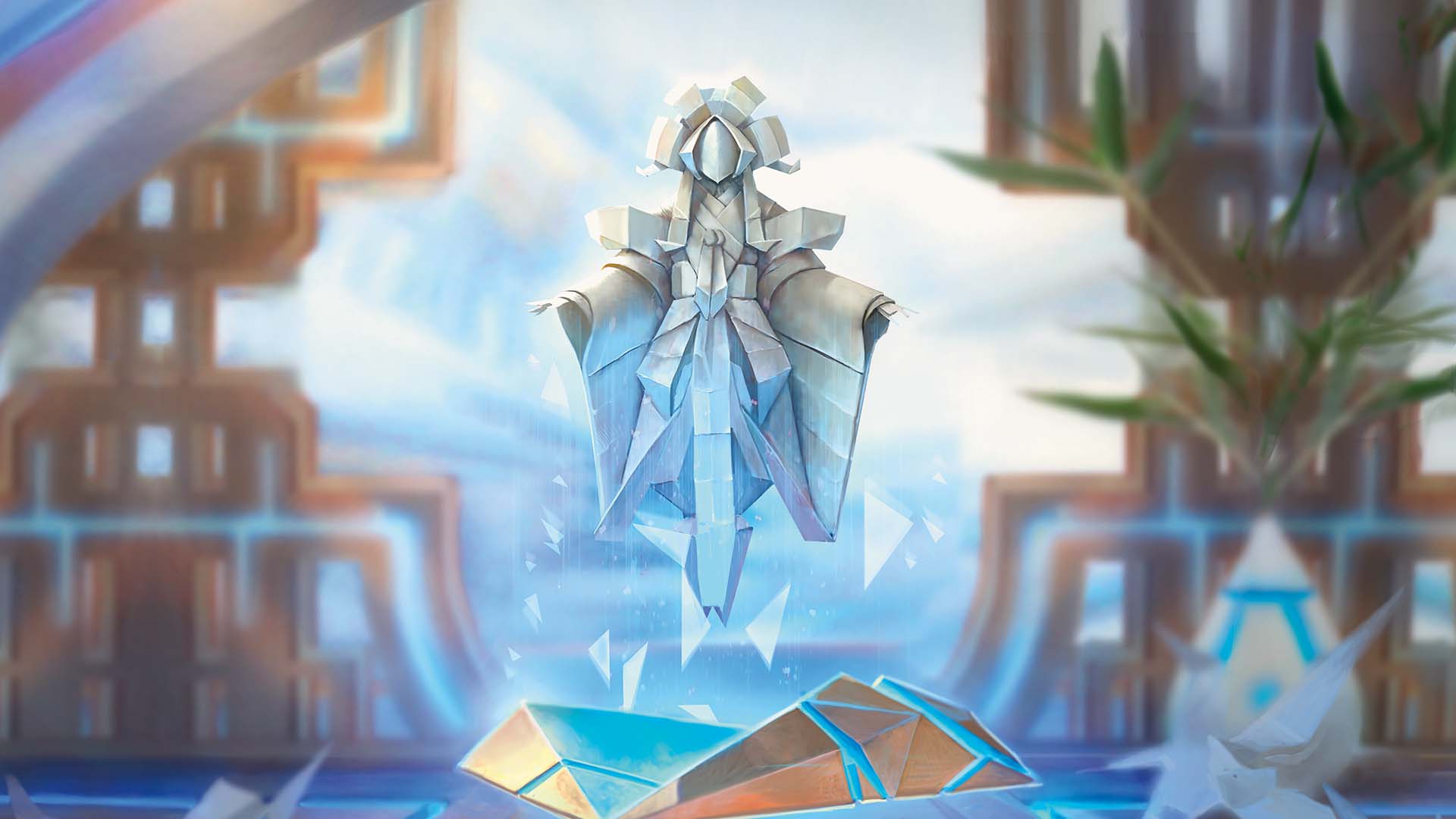 This week, Senior Software Development Engineer Alex Werner digs into MTG Arena's Game Rules Engine, how it manages Magic rules, and what it takes to bring even a card—in this case, Kamigawa: Neon Dynasty's Living Breakthrough—from tabletop to the digital world.
Check out his article On Whiteboards, Naps, and Living Breakthrough.
August Path to Premier Play Prestige Begins Saturday
A new month means another chance for you to quickly jump into the upper echelons of competitive Magic players through the Premier Play path; it can lead you all the way to Arena Championship 4 and beyond.
This month's events feature the Explorer format!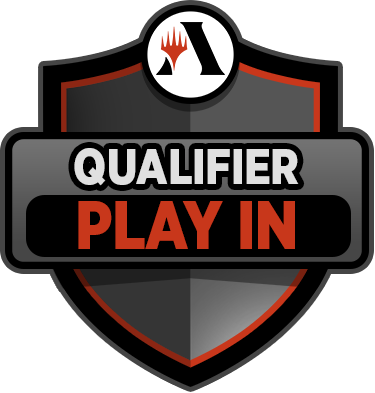 August 5, Best-of-One Qualifier Play-In: Your first opportunity to earn an entry to the August Qualifier Weekend. Compete in Explorer matches, perform well, and get an invitation.
August 11, Best-of-Three Qualifier Play-In: Another way to get into the competitive track. Compete in Explorer matches for a crack at claiming an invitation to the Qualifier Weekend that happens this same weekend!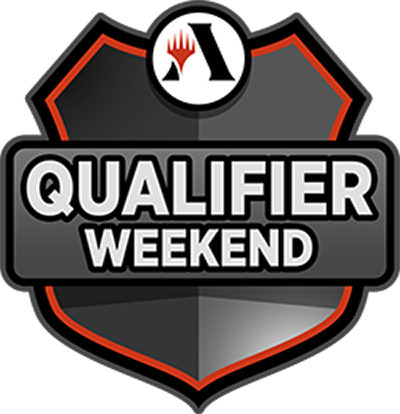 August 12, Qualifier Weekend: The main event this August, you'll need an invitation to take part in this two-day competition in the Explorer format. Top players can earn invitations to join the very select club of Arena Championship 4 invitees and a Pro Tour invitation.
It all begins this Saturday, August 5!
Gen Con Indianapolis Kicks Off This Thursday!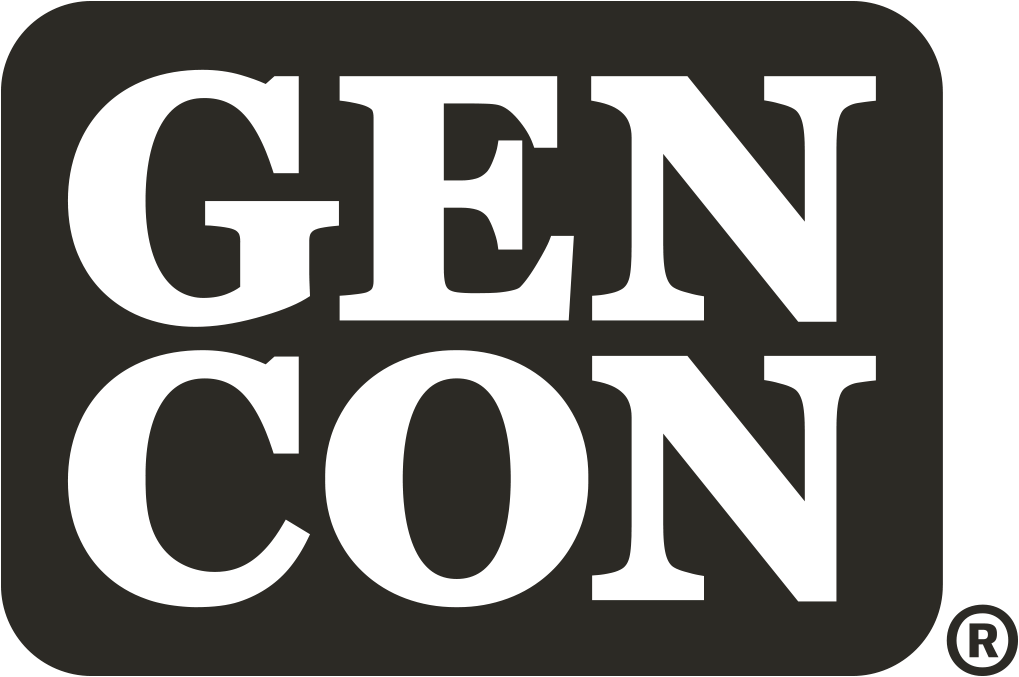 Gen Con is all about games, and the fun begins this Thursday, August 3, in Indianapolis. MTG Arena's own Ian Adams will be there (did you catch Ian's developer article last week?), and we'll be talking about the whole of Magic over the past 30 years, where we are now, and what to look forward to in the future!
What Is Rotation and Renewal?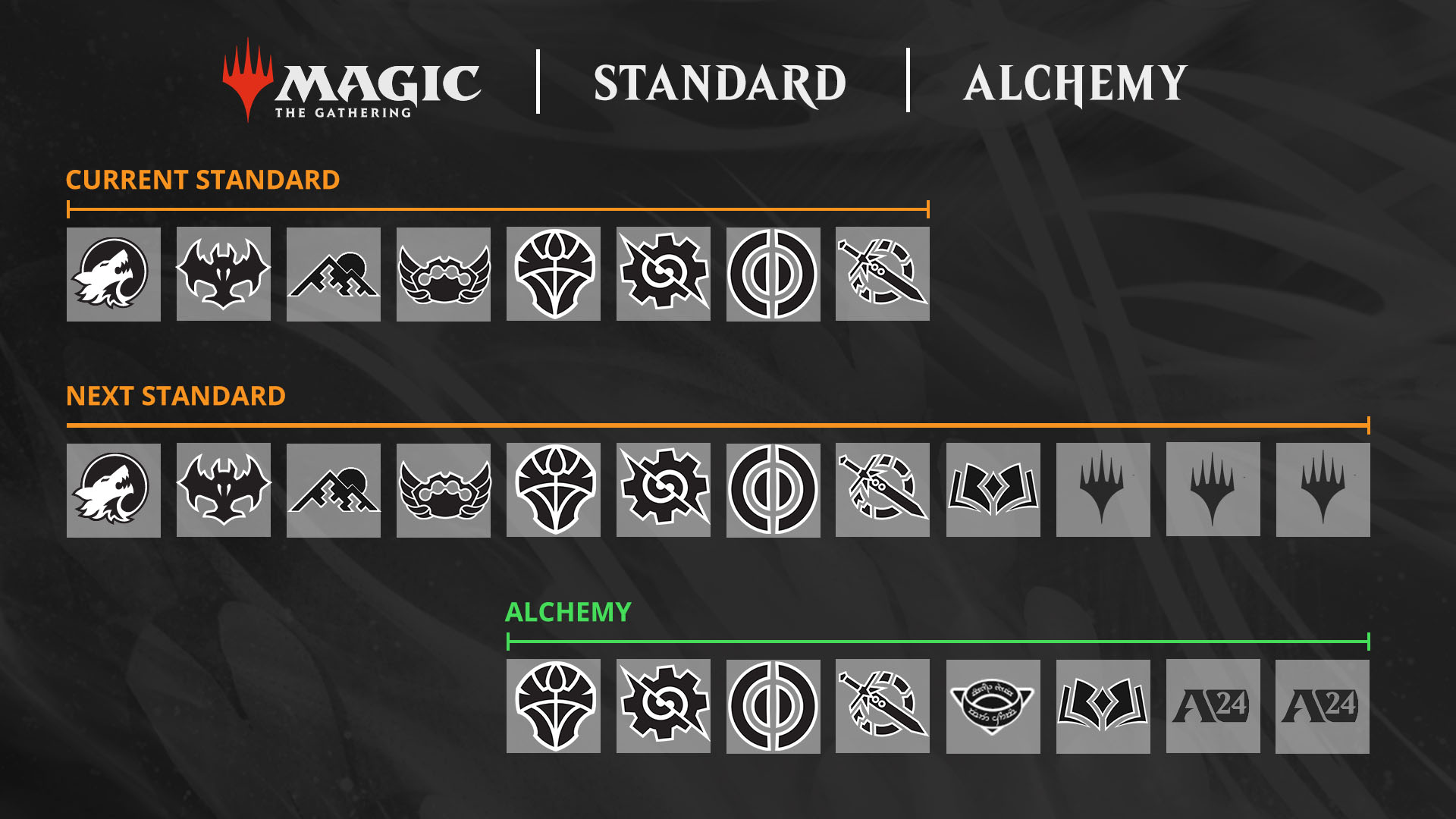 Wilds of Eldraine arrives September 8, and with it comes the yearly set rotation where older sets move out of the Standard format to make room new sets.
There are changes coming to Standard rotation starting this year—Standard will not rotate this year as we shift to rotating sets out every three years instead of every two, but Alchemy will rotate this year as MTG Arena enters its yearly Renewal.
Find out everything you need to know about Renewal—including gifts!—in the article Renewal for MTG Arena's 2023 Standard Rotation.
Event Schedule
Events open on the starting date at 8 a.m. PT (excluding Midweek Magic) and close to entries at 8 a.m. PT (UTC-07:00) on the ending date shown unless otherwise noted. 
Midweek Magic
Midweek Magic events open on Tuesdays at 2 p.m. PT and close to new entries on Thursdays at 2 p.m. PT (UTC-07:00).
August 1–3: Alchemy
August 8–10: Slow Start
August 15–17: Historic Pauper
August 22–24: Brawl
Quick Draft
August 1–15: Dominaria United
August 15–29: The Lord of the Rings: Tales of Middle-earth™
August 29–September 15: March of the Machine
Other Events
July 25–August 3: The Brothers' War Premier Draft
August 3–14: Magic 30: Mixed-Up Premier Draft
August 14–21: Throne of Eldraine Premier Draft
Premier Play Schedule
All times listed are Pacific time (UTC-07:00).
Qualifier Events
Qualifier Play-In events are single-day tournaments in which players compete to earn invitations to that month's Qualifier Weekend events.
Qualifier Weekend events are two-day events in which eligible players compete for invitations to upcoming Arena Championship events. Check out the standings to see who's qualified for Arena Championship 4.
Qualifier tokens are delivered in your MTG Arena inbox. Remember to claim them before the event starts!
August
Qualifier Play-In (Best-of-One)
August 5, 6 a.m PT
Qualifier Play-In (Best-of-Three)
August 11, 6 a.m. PT–August 12, 3 a.m. PT
Qualifier Weekend
August 12, 6 a.m. PT–August 13, 4 p.m. PT
Arena Open
The Arena Open Day One entry window begins at 6 a.m. PT and closes to new entries the following day at 3 a.m. PT (UTC-07:00). The Day Two entry window is 2 hours only, from 6 a.m. PT until 8 a.m. PT (UTC-07:00).
Arena Open: Arena Cube Draft
August 26–27

August 26: Day One, Arena Cube Draft (Best-of-One and Best-of-Three)
August 27: Day Two, Arena Cube Draft (Best-of-Three)
July 2023 Ranked Season
The July 2023 Ranked Season begins June 30 at 12:05 p.m. PT and ends on July 31 at 12 p.m. PT (UTC-07:00)
Bronze Reward: 1 The Lord of the Rings: Tales of Middle-earth pack
Silver Reward: 1 The Lord of the Rings: Tales of Middle-earth pack + 500 gold
Gold Reward: 2 The Lord of the Rings: Tales of Middle-earth packs + 1,000 gold + Shadow Summoning card style
Platinum Reward: 3 The Lord of the Rings: Tales of Middle-earth packs + 1,000 gold + Shadow Summoning card style + Press the Enemy card style
Diamond Reward: 4 The Lord of the Rings: Tales of Middle-earth packs + 1,000 gold + Shadow Summoning card style + Press the Enemy card style
Mythic Reward: 5 The Lord of the Rings: Tales of Middle-earth packs + 1,000 gold + Shadow Summoning card style + Press the Enemy card style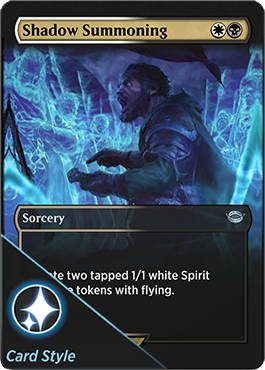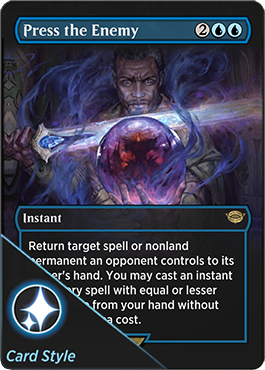 August 2023 Ranked Season
The August 2023 Ranked Season begins July 31 at 12:05 p.m. PT and ends on August 31 at 12 p.m. PT (UTC-07:00)
Bronze Reward: 1 The Lord of the Rings: Tales of Middle-earth pack
Silver Reward: 1 The Lord of the Rings: Tales of Middle-earth pack + 500 gold
Gold Reward: 2 The Lord of the Rings: Tales of Middle-earth packs + 1,000 gold + Reprieve card style
Platinum Reward: 3 The Lord of the Rings: Tales of Middle-earth packs + 1,000 gold + Reprieve card style + Display of Power card style
Diamond Reward: 4 The Lord of the Rings: Tales of Middle-earth packs + 1,000 gold + Reprieve card style + Display of Power card style
Mythic Reward: 5 The Lord of the Rings: Tales of Middle-earth packs + 1,000 gold + Reprieve card style + Display of Power card style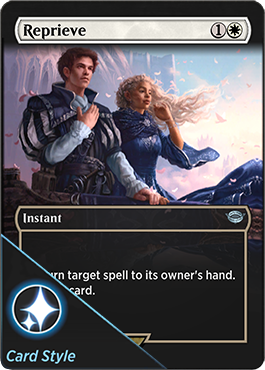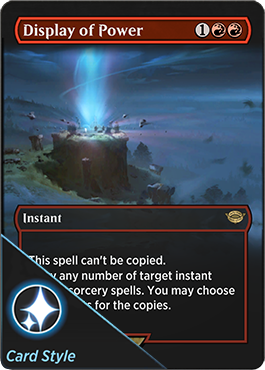 ---
Follow MTG Arena Social
Keep up with the latest MTG Arena news and announcements on: