The Most Played Cards from March of the Machine Early Access
The Phyrexian invasion is here. Are you ready for March of the Machine on MTG Arena?
Magic's latest release arrived in MTG Arena, bringing with it legendary team-ups across the Multiverse, the return of familiar legends from Magic's past, and new mechanics—like battle cards, backup, and incubate—to play.
All the coolest details about March of the Machine on MTG Arena are available in our Release Notes. But if you want a peek into even more info about the set, we've gathered it from our March of the Machine Early Access event last week, where creators and Magic fans got their first look at everything available.
Let's get into the numbers.
March of the Machine Draft and Sealed Data
Fans of Limited—those who play Sealed Deck or Draft events—enjoy the unique challenge each event offers while getting to add to their collection quickly. Between Premier Play events (such as the upcoming Arena Open, April 29–30) and drafts to rank up with, getting started with a new set puts everyone on an even battlefield.
Looking at decks that contain each color, we can see the performance for Sealed and Premier Draft across hundreds of matches.
March of the Machine
Premier Draft Win Rates
| Color | Win Rate |
| --- | --- |
| Blue | 52.30% |
| Red | 51.40% |
| Black | 50.30% |
| Green | 49.30% |
| White | 47.80% |
March of the Machine
Sealed Deck Win Rates
| Color | Win Rate |
| --- | --- |
| Red | 51.50% |
| White | 49.40% |
| Green | 49.10% |
| Black | 48.70% |
| Blue | 48.20% |
Red is looking solid right out of the gates overall, but it's early in the season for Limited yet. Digging deeper, these were the top five common cards by pick order for each color during Premier Drafts.
White
Realmbreaker's Grasp
Alabaster Host Intercessor
Knight of the New Coalition
Sigiled Sentinel
Alabaster Host Sanctifier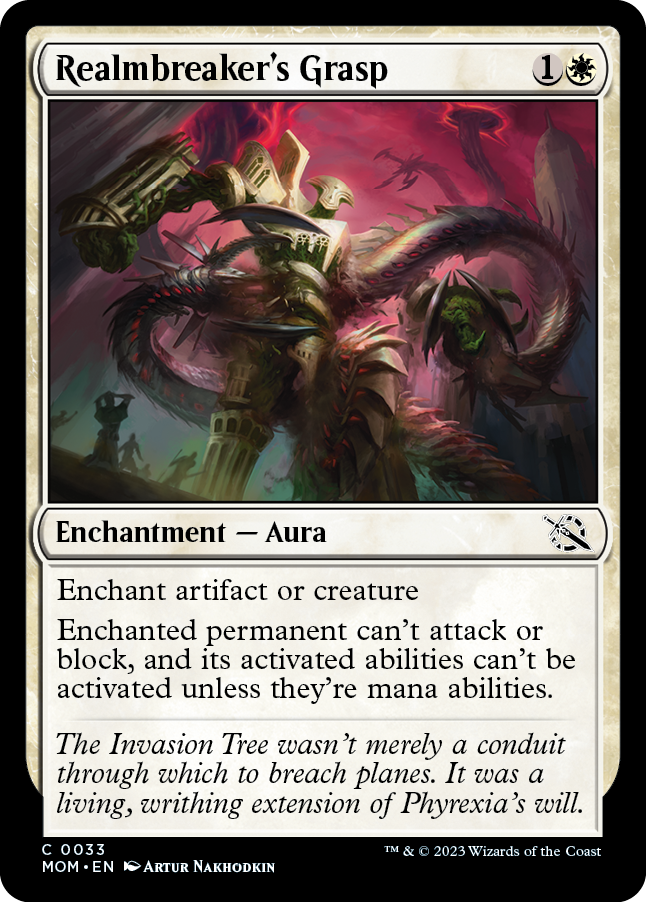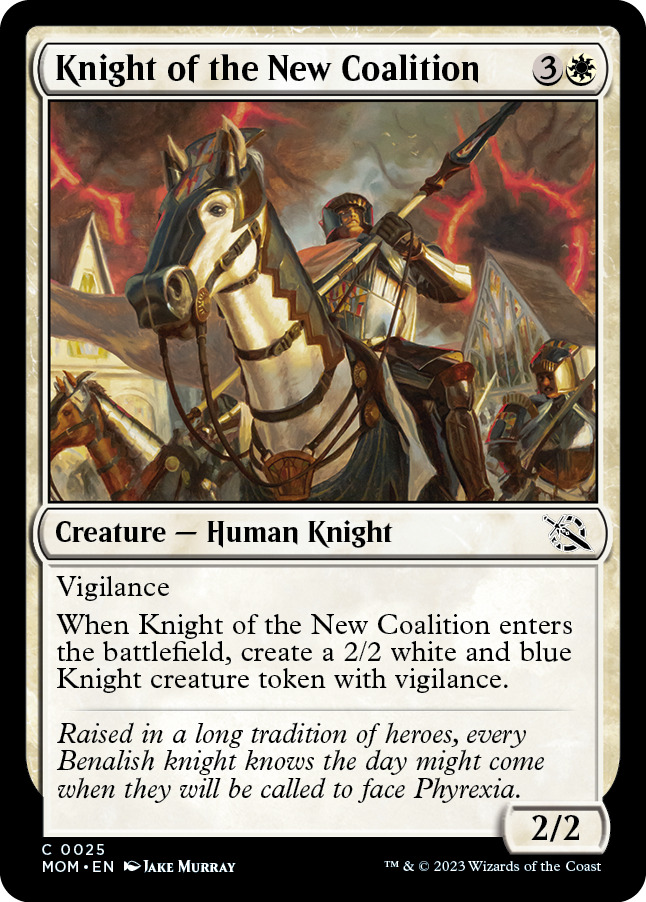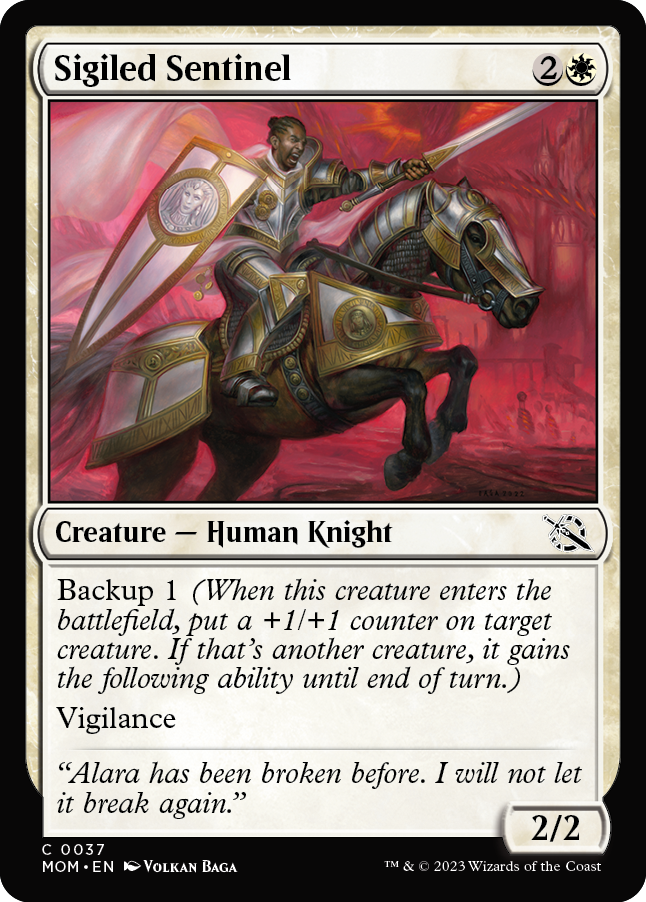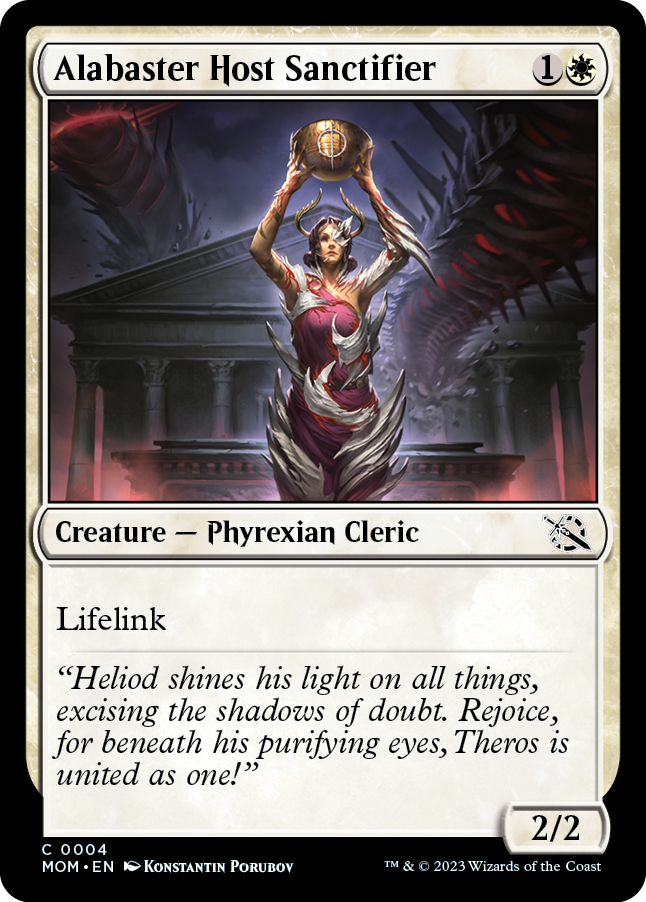 ---
Blue
Preening Champion
Meeting of Minds
Order of the Mirror //
Order of the Alabaster Host
Ephara's Dispersal
Temporal Cleansing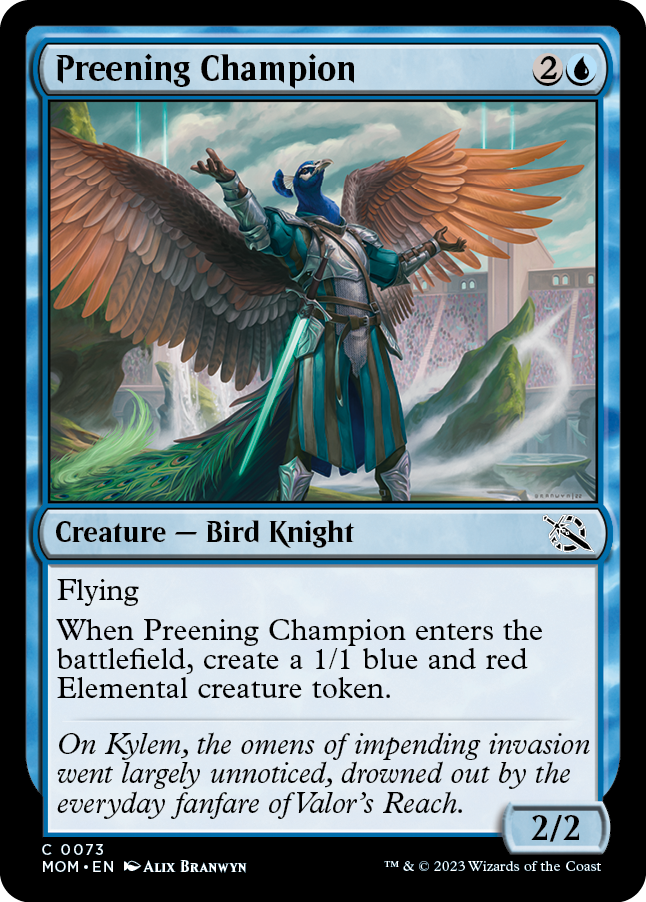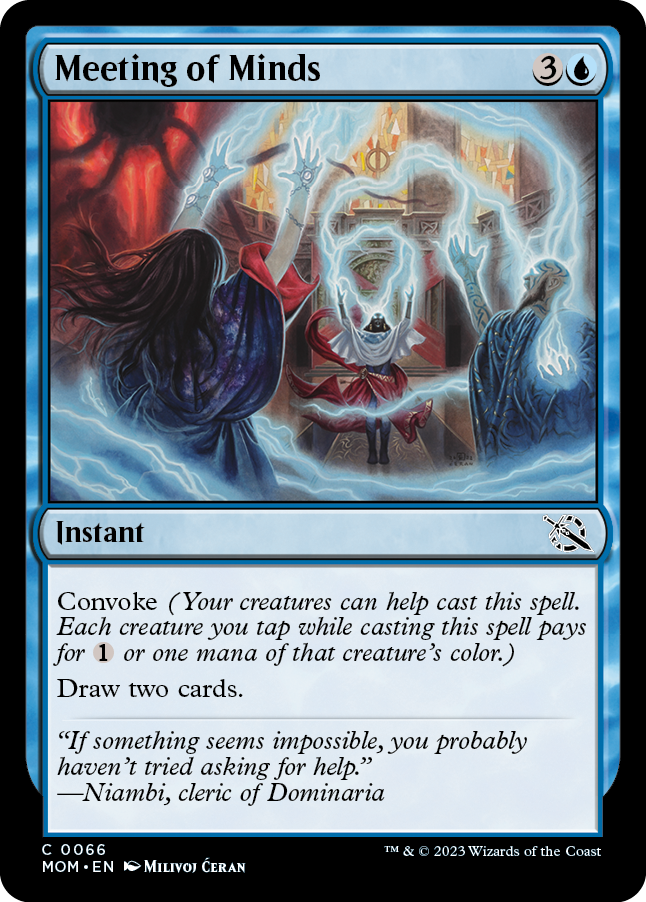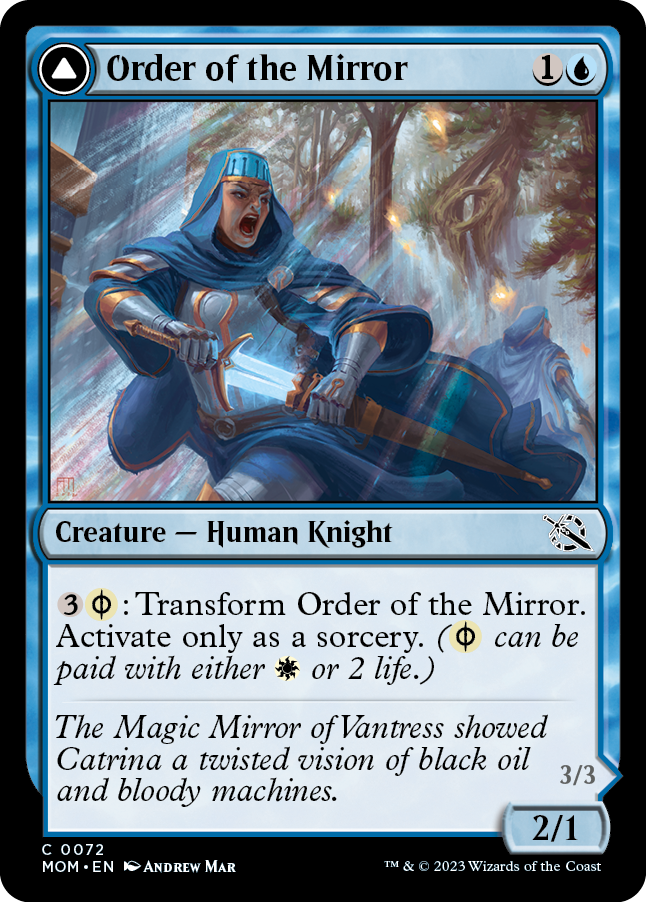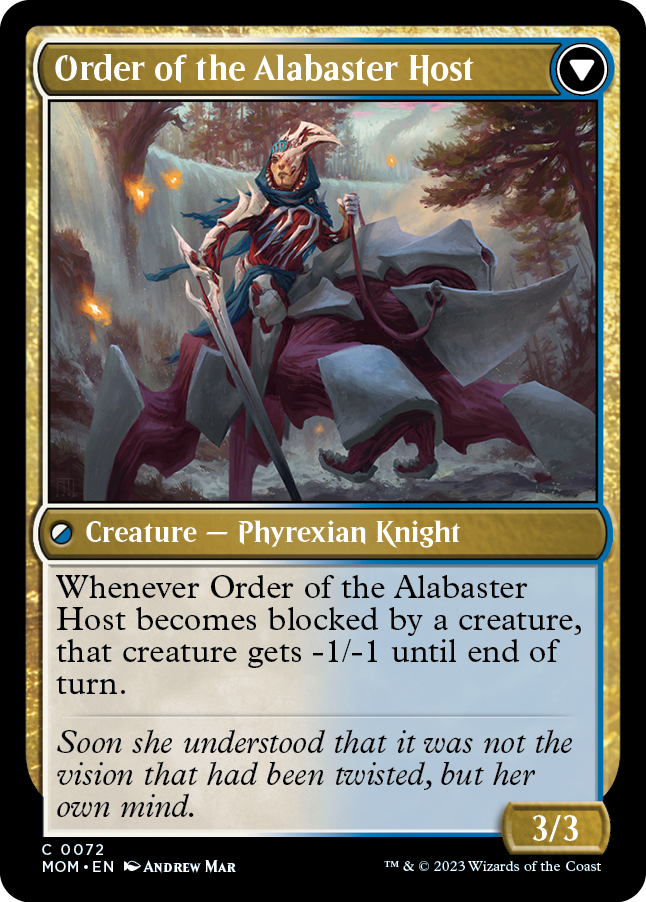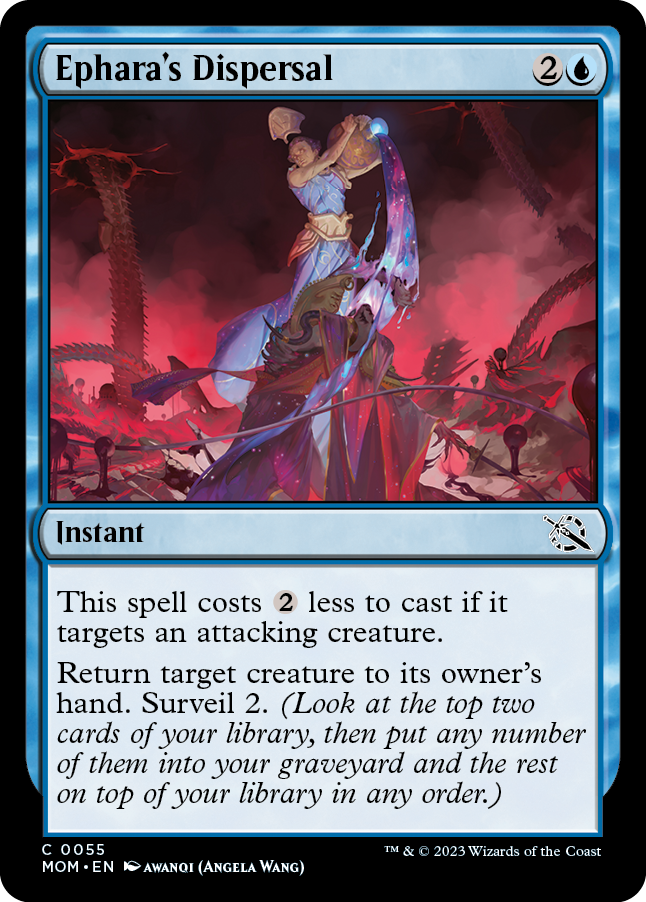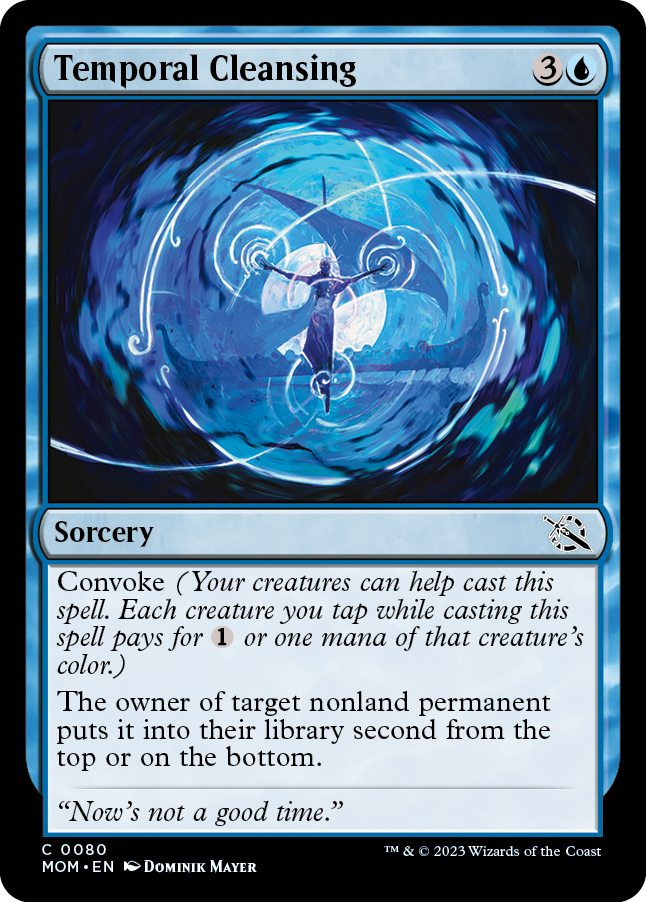 ---
Black
Deadly Derision
Final Flourish
Vanquish the Weak
Aetherblade Agent //
Gitaxian Mindstringer
Nezumi Informant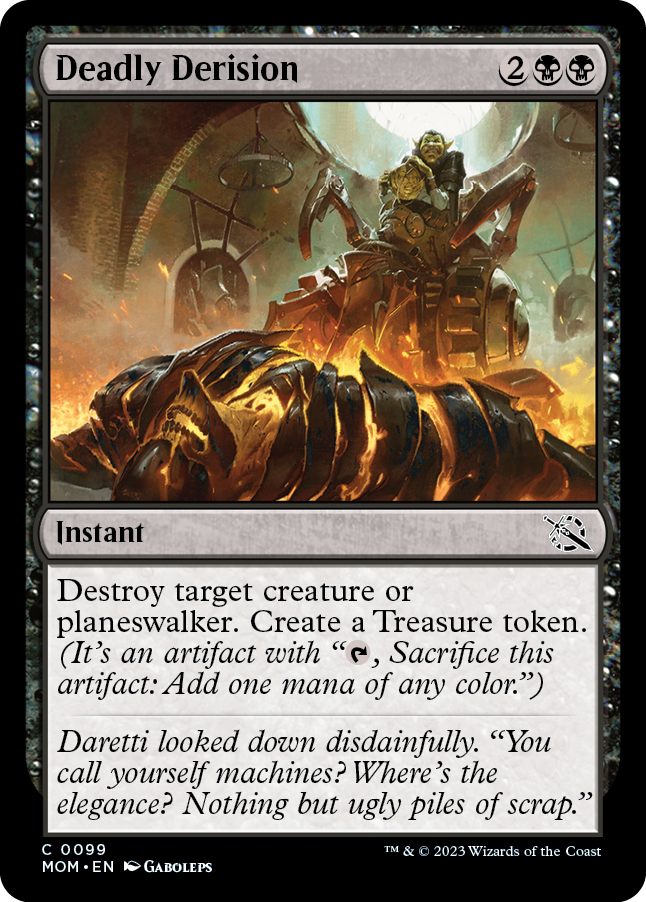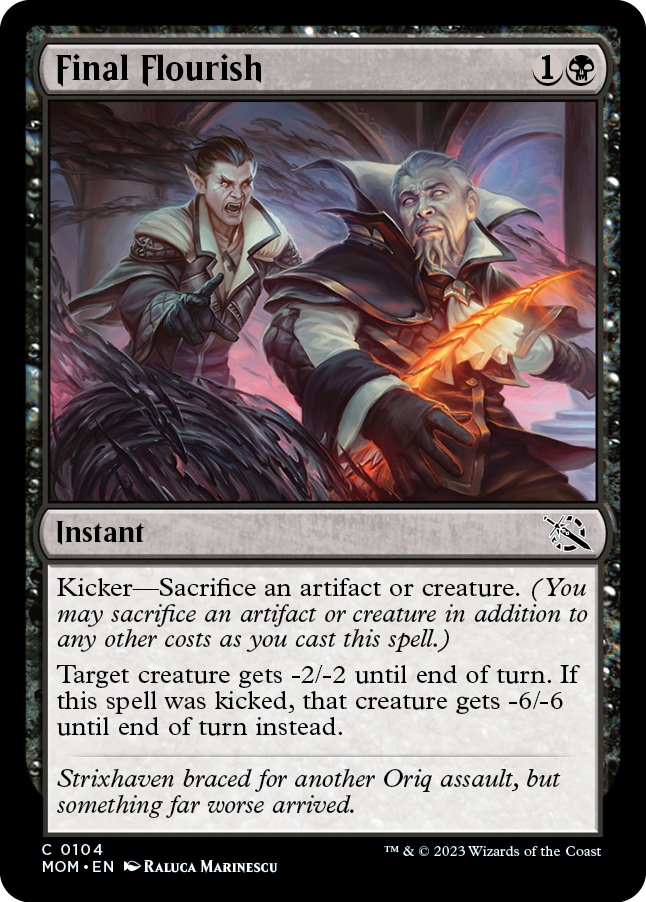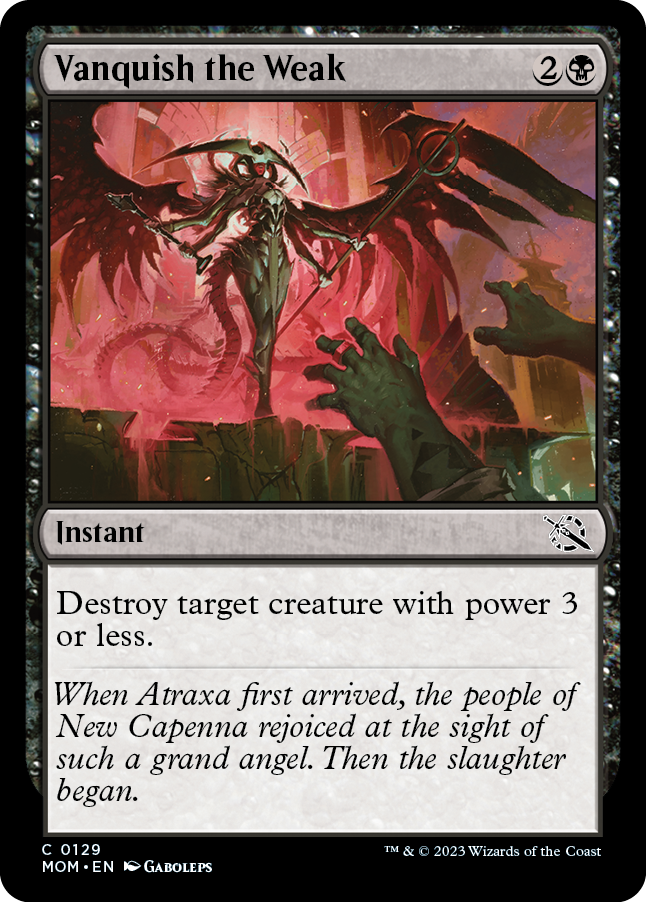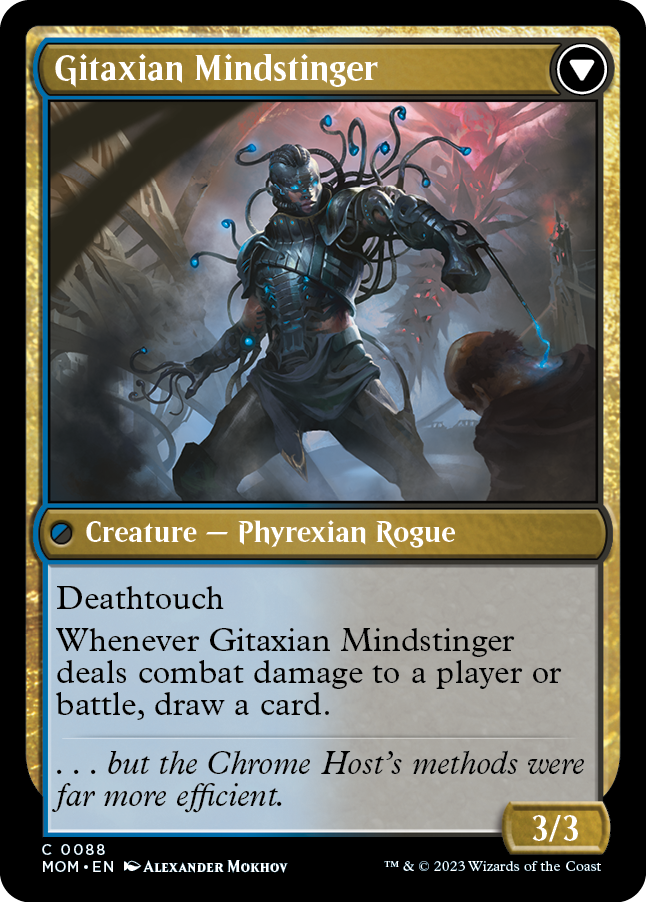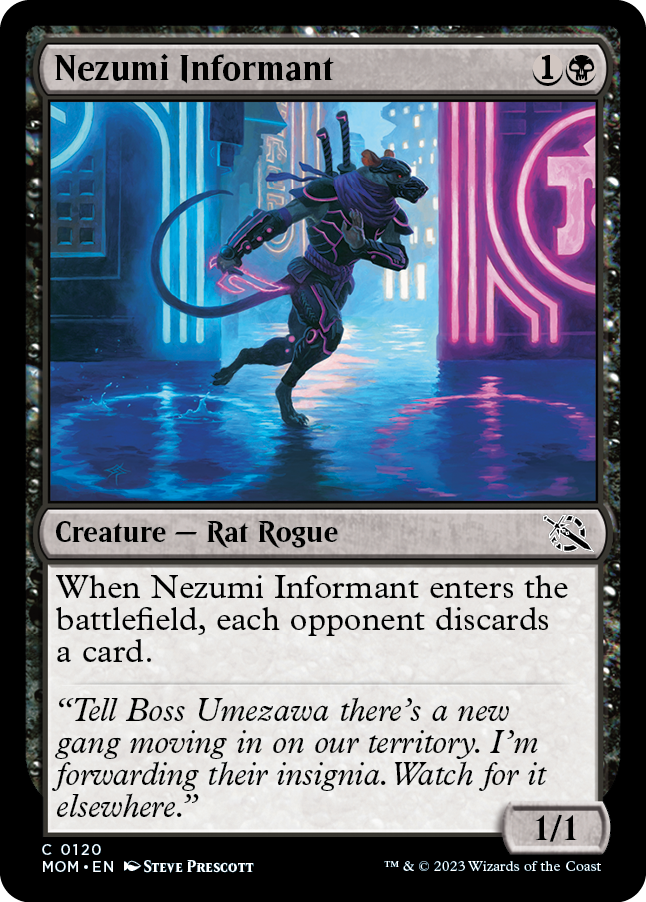 ---
Red
Volcanic Spite
Ral's Reinforcements
Pyretic Prankster //
Glistening Goremonger
Shatter the Source
Thrashing Frontliner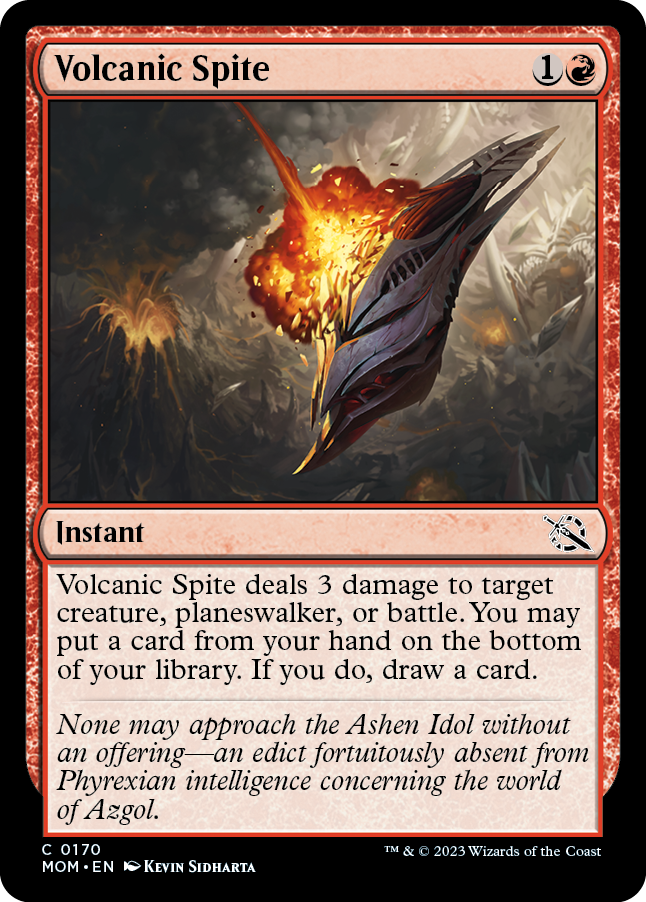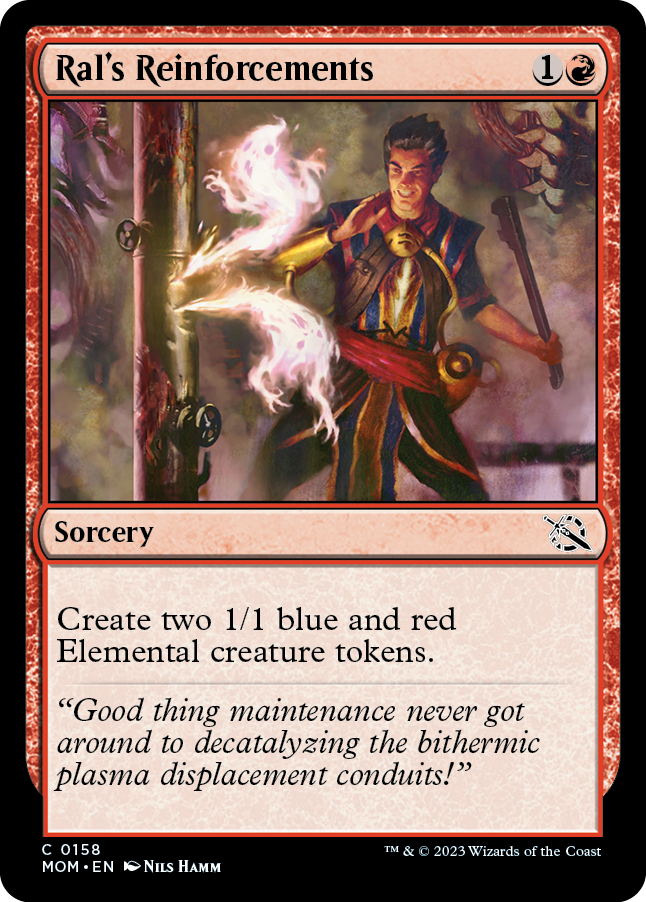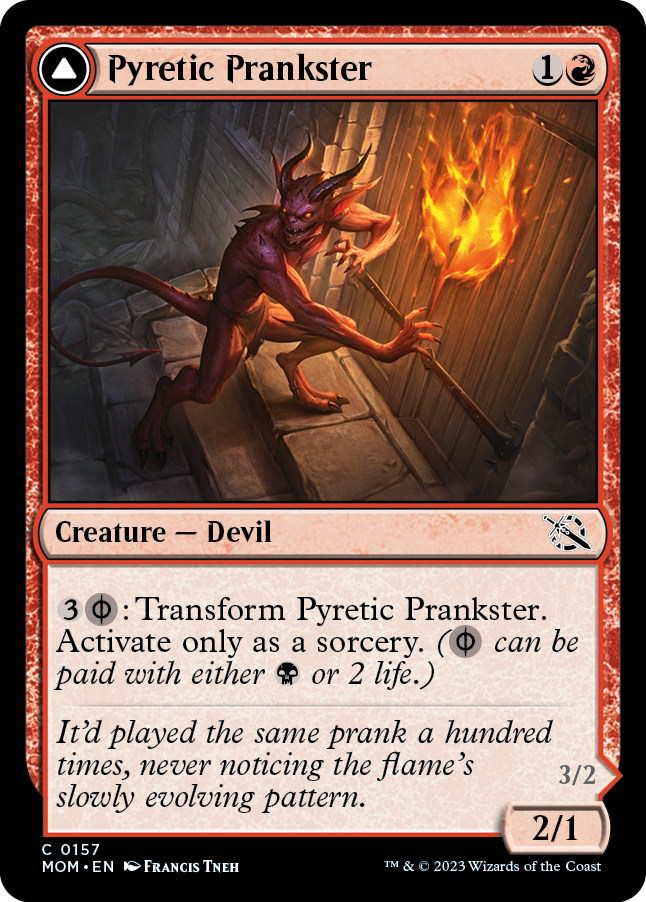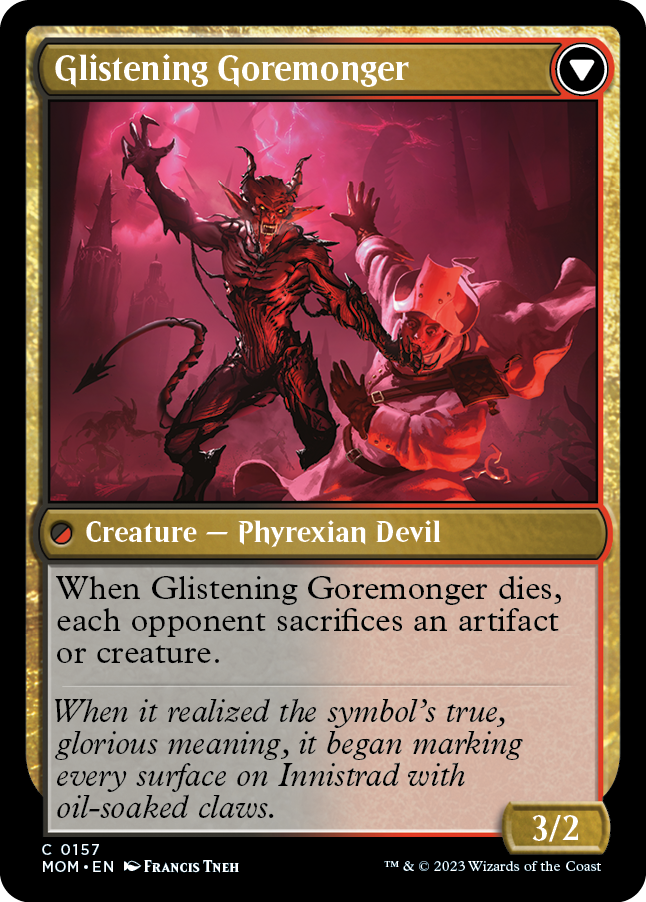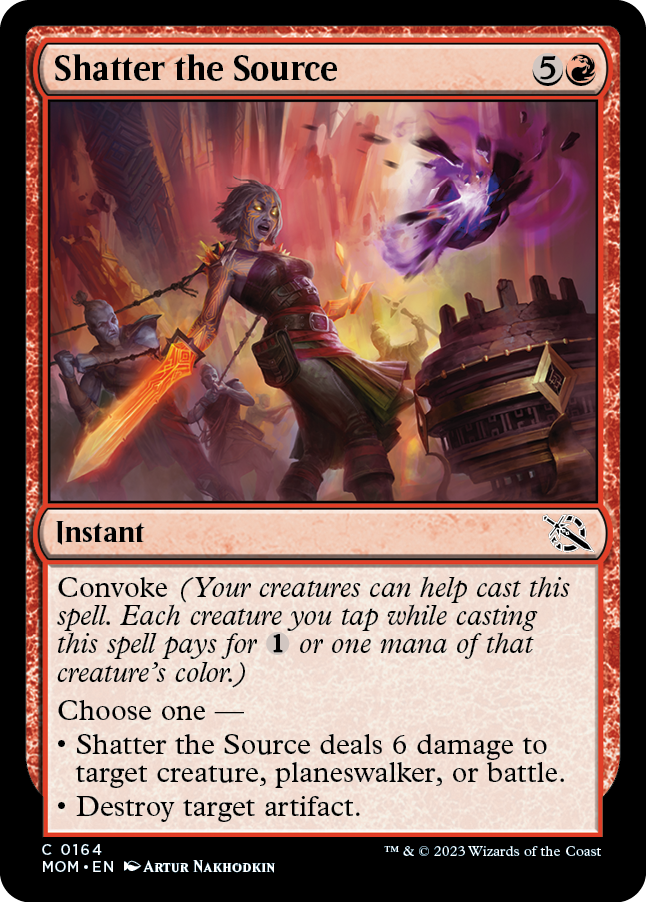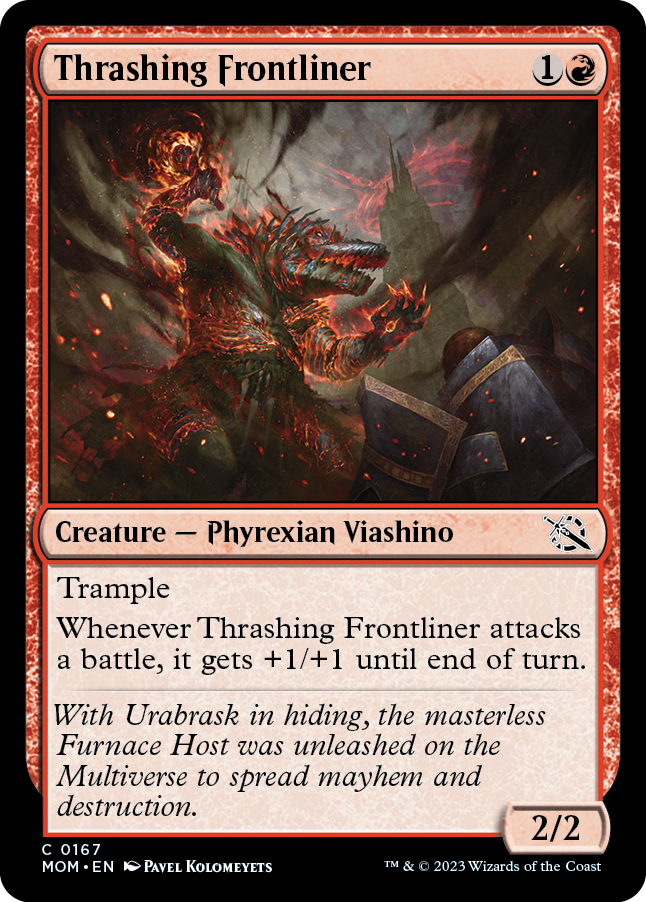 ---
Green
Cosmic Hunger
Overgrown Pest
Portent Tracker
War Historian
Timberland Ancient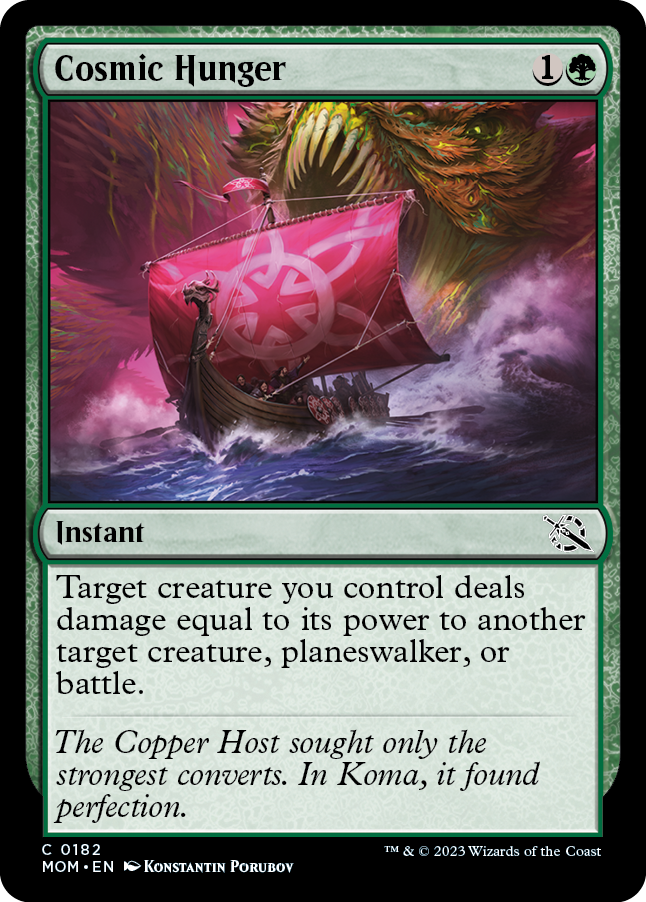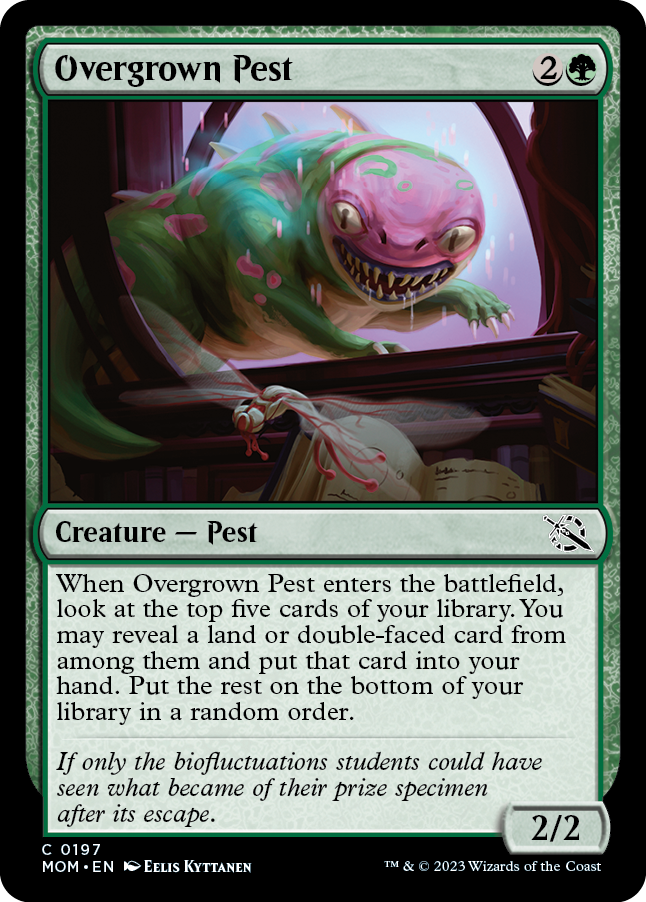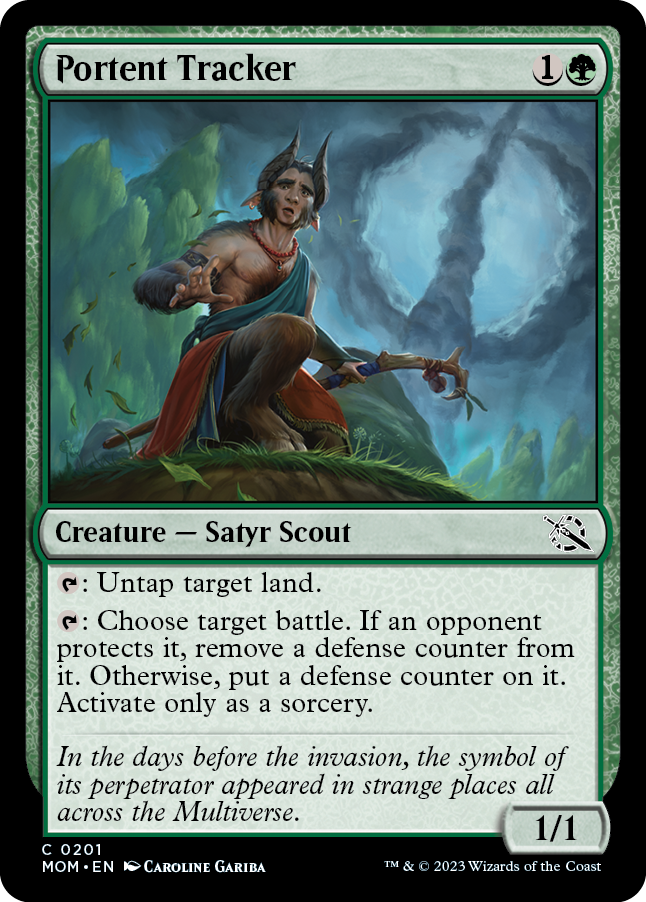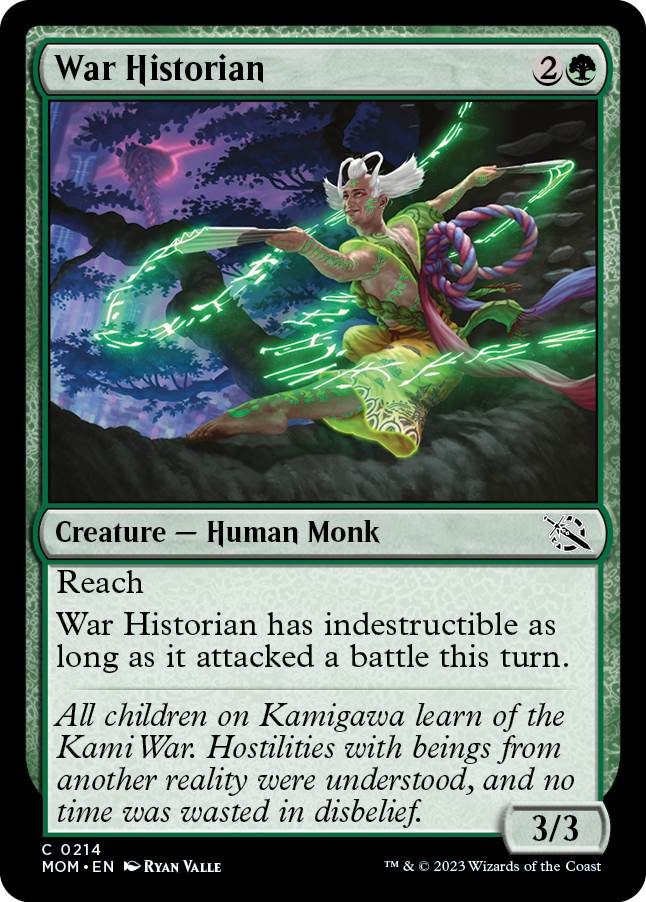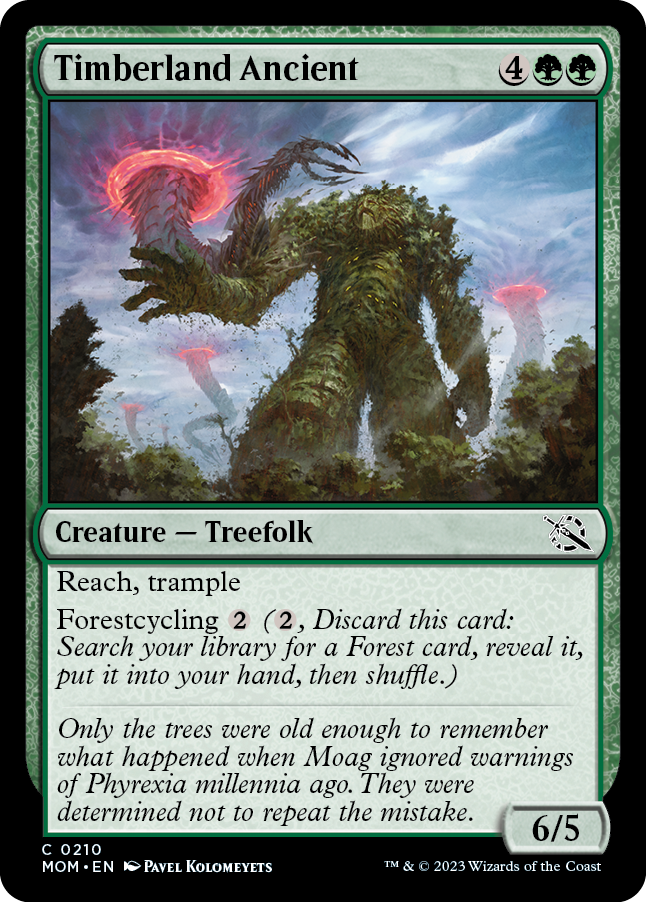 If you're not sure which card to choose in a draft, how other players started filling their decks can be a good way to test out how everyone else is learning the latest tricks.
March of the Machine Standard's Most Played Cards
With a new card type and powerful legendary team-ups to shake the format, March of the Machine is going to make a splash in Standard. There's plenty of innovation on the table to explore, but here were the most played cards from the set that players tried first during Early Access.
Uncommons
Invasion of Regatha //
Disciples of the Inferno
Stoke the Flames
Invasion of Ergamon //
Truga Cliffcharger
Norn's Inquisitor
Khenra Spellspear //
Gitaxian Spellstalker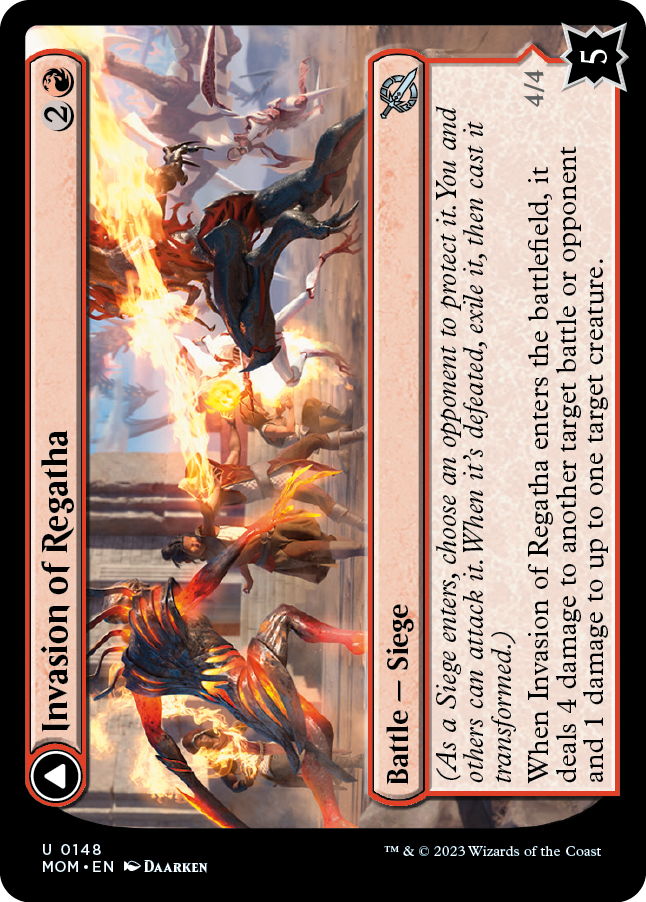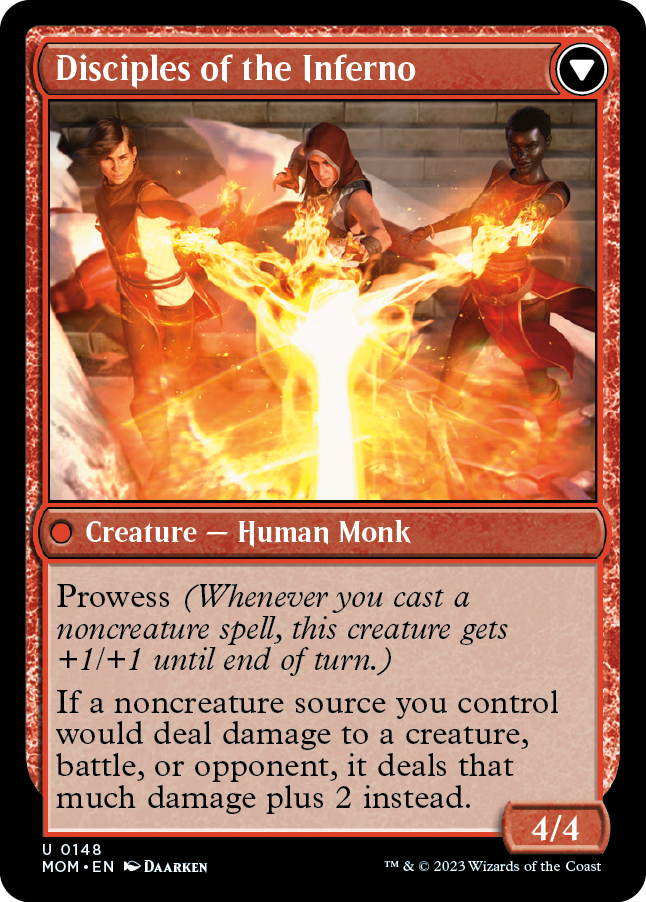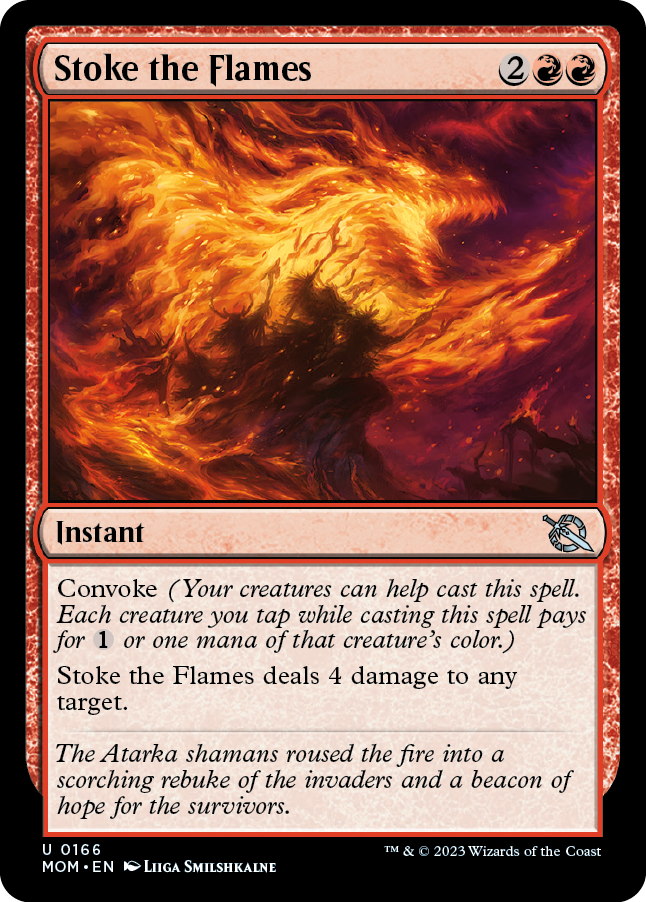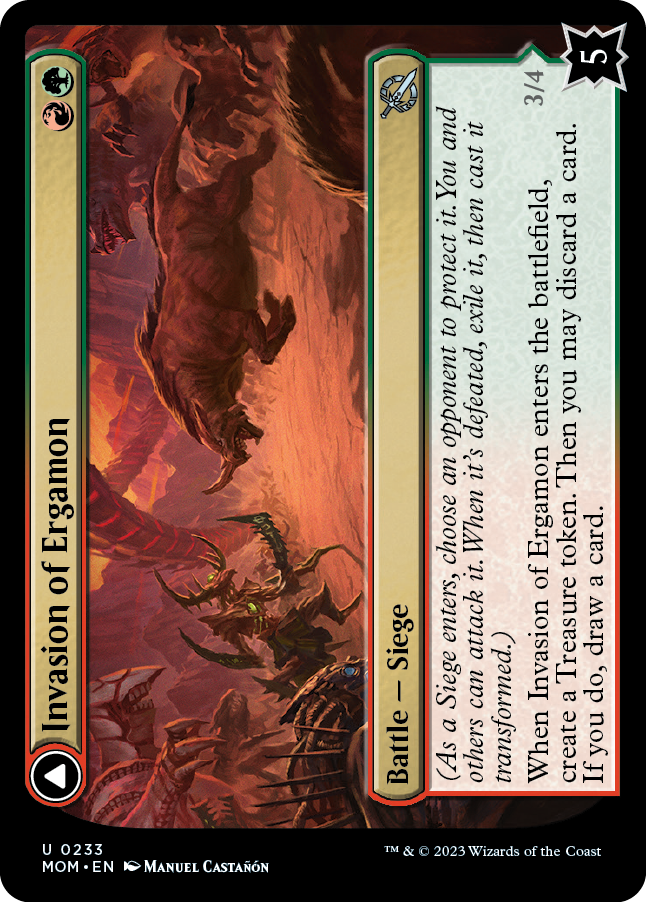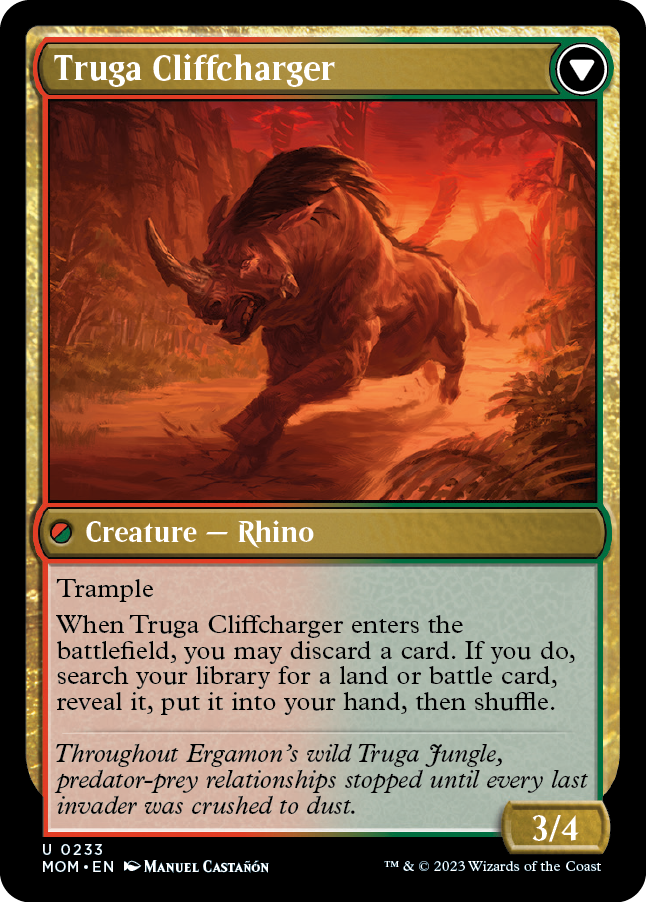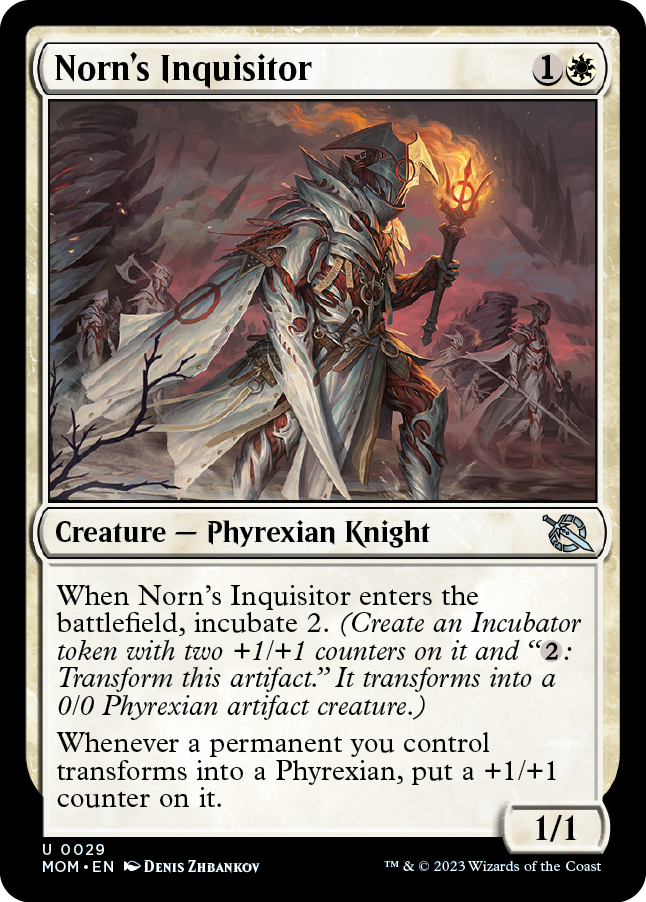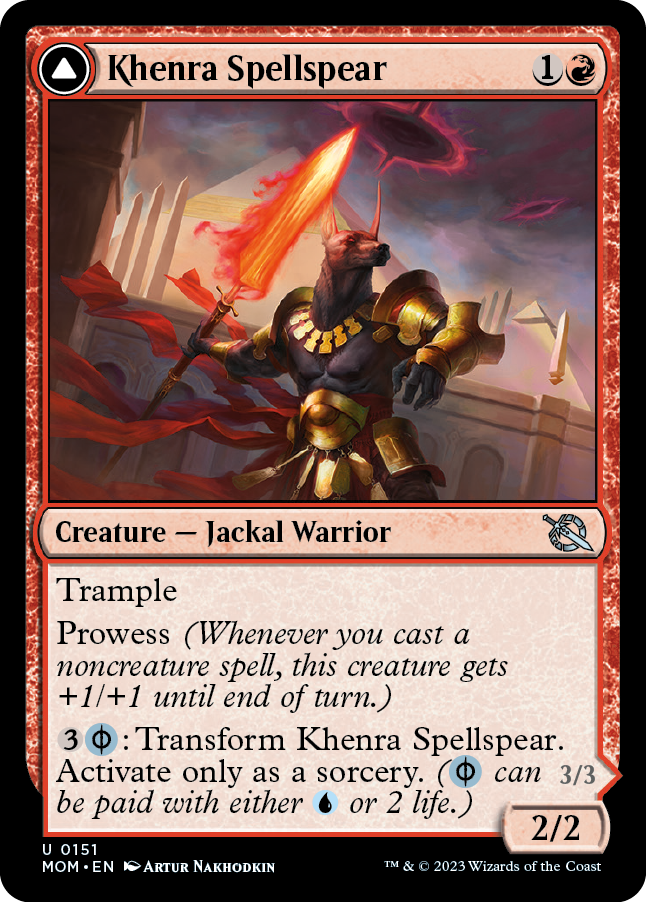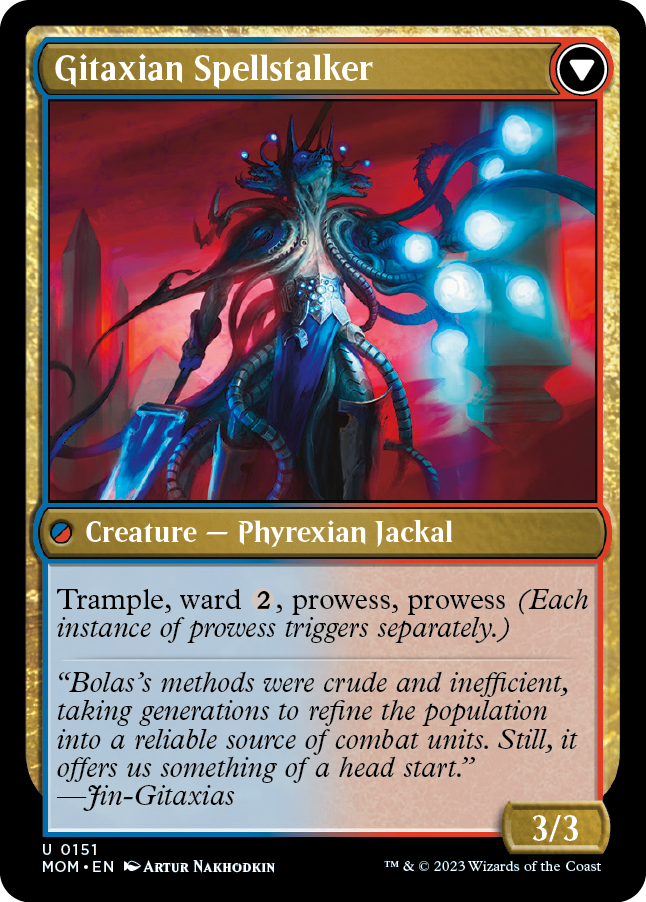 ---
Rares
Grafted Butcher
Nahiri's Warcrafting
Invasion of Gobakhan //
Lightshield Array
Progenitor Exarch
Invasion of Ixalan //
Belligerent Regisaur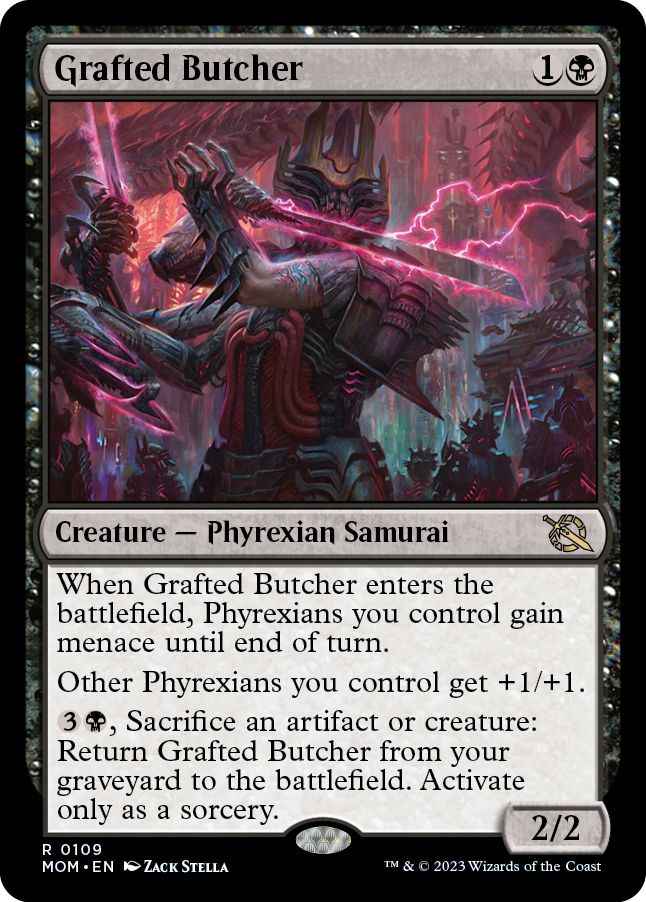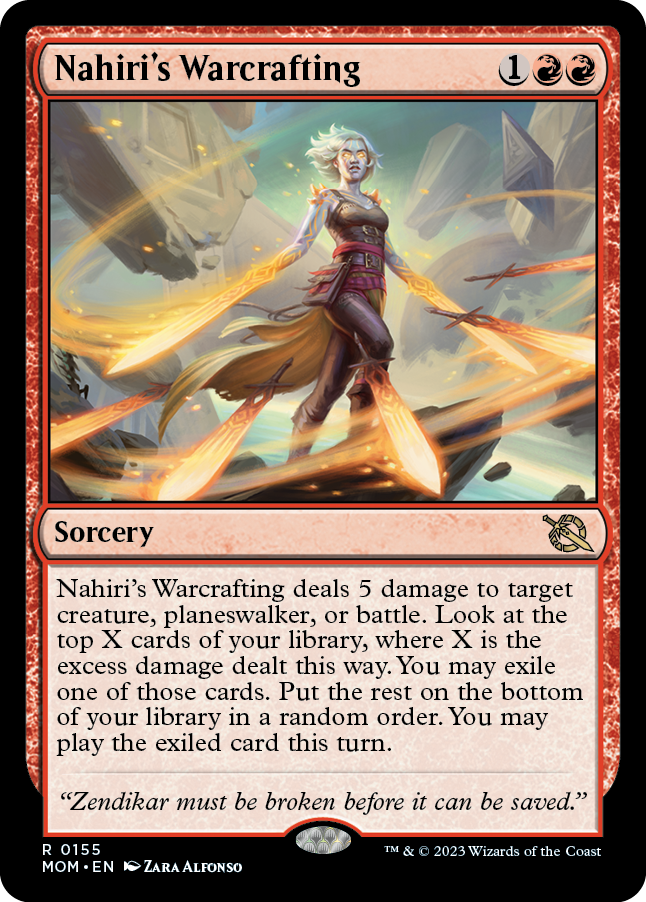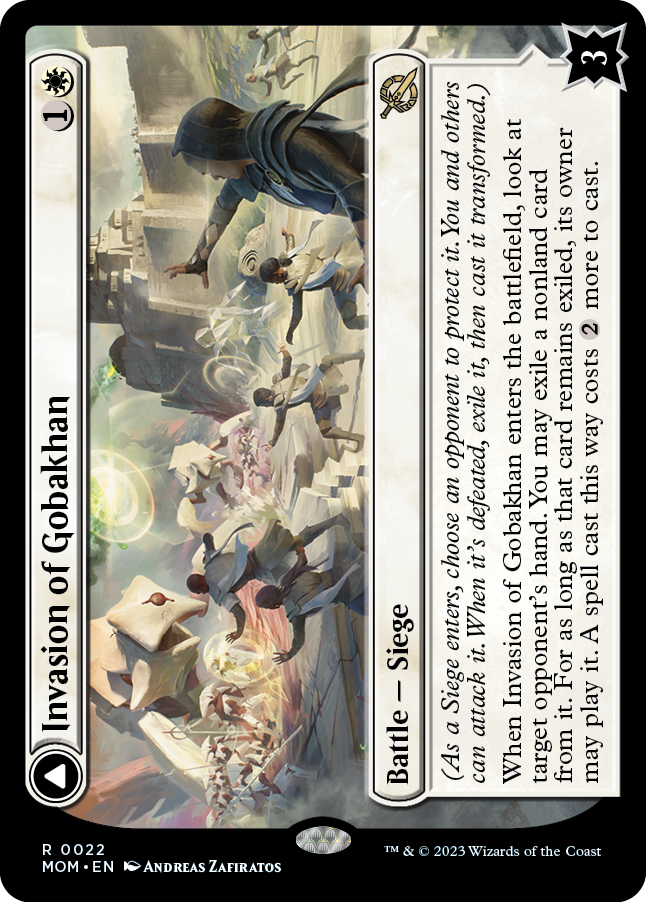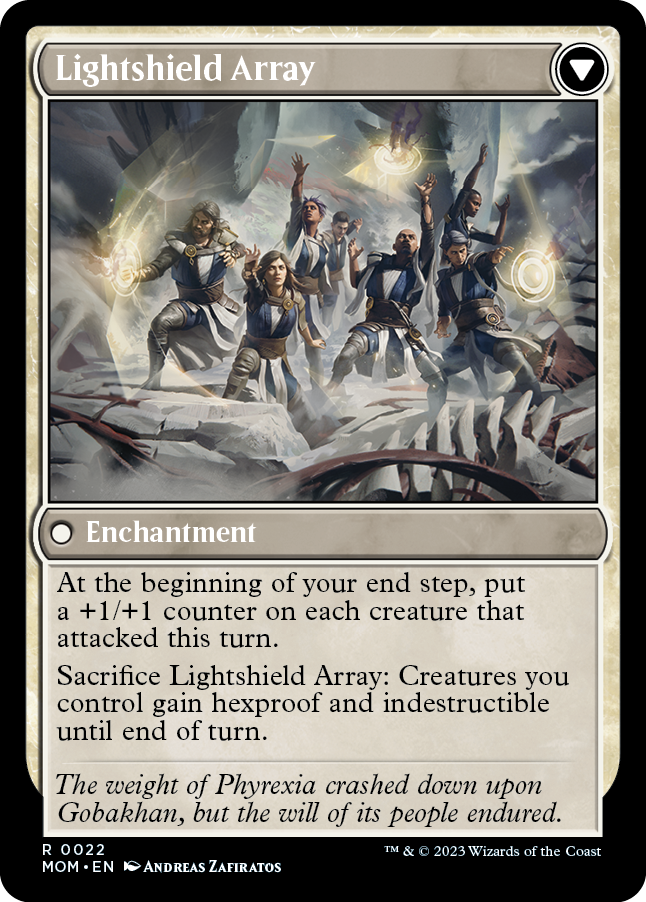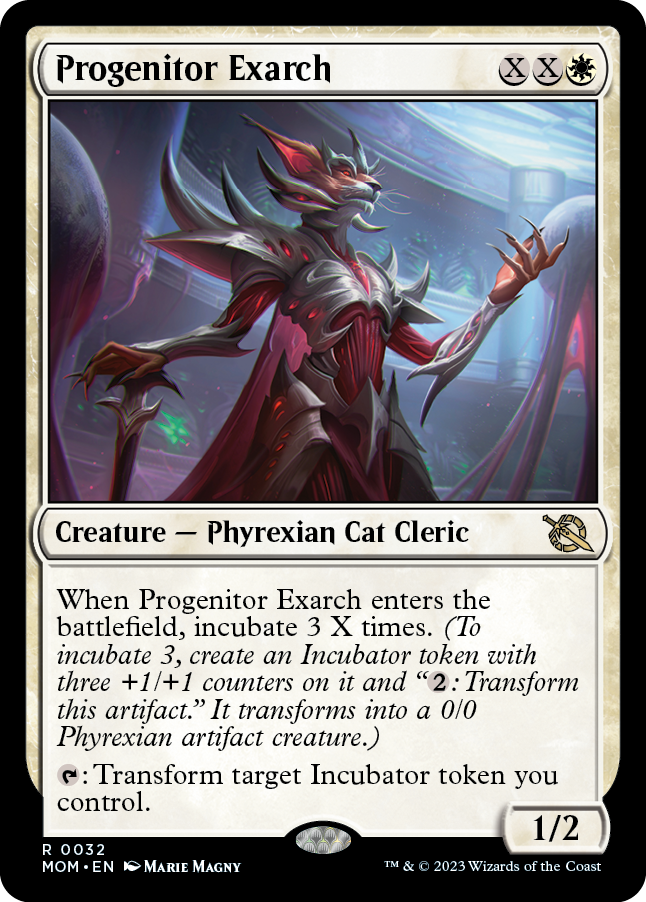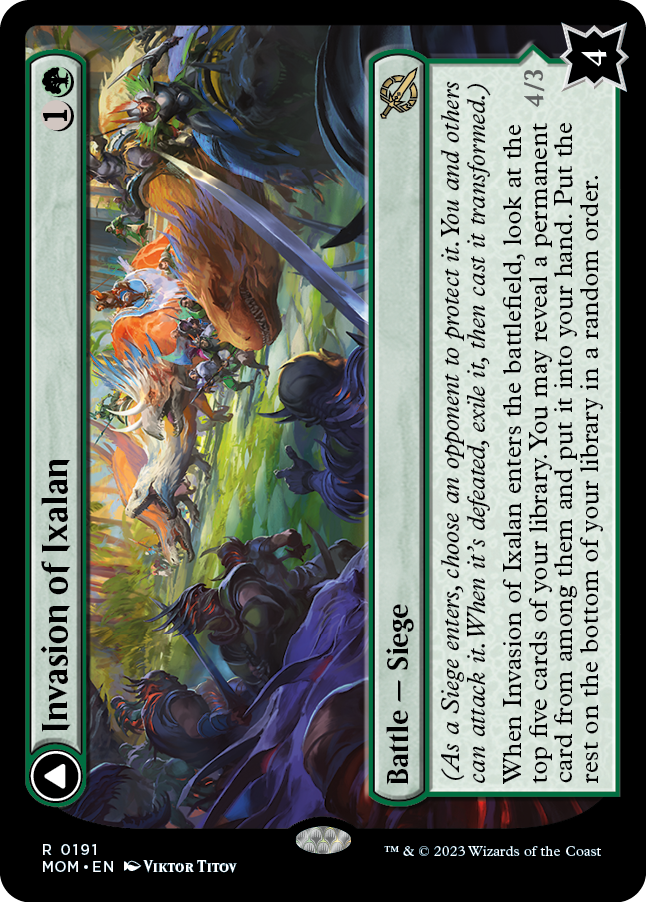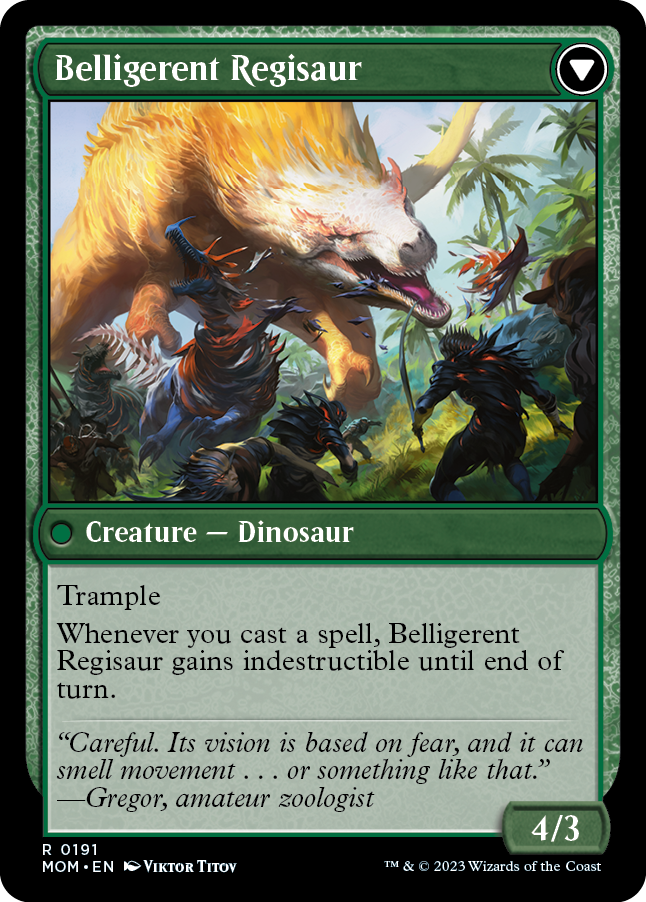 ---
Mythic Rares
Invasion of Tarkir //
Defiant Thundermaw
Elesh Norn //
The Argent Etchings
Monastery Mentor
Sheoldred //
The True Scriptures
Vorinclex //
The Grand Evolution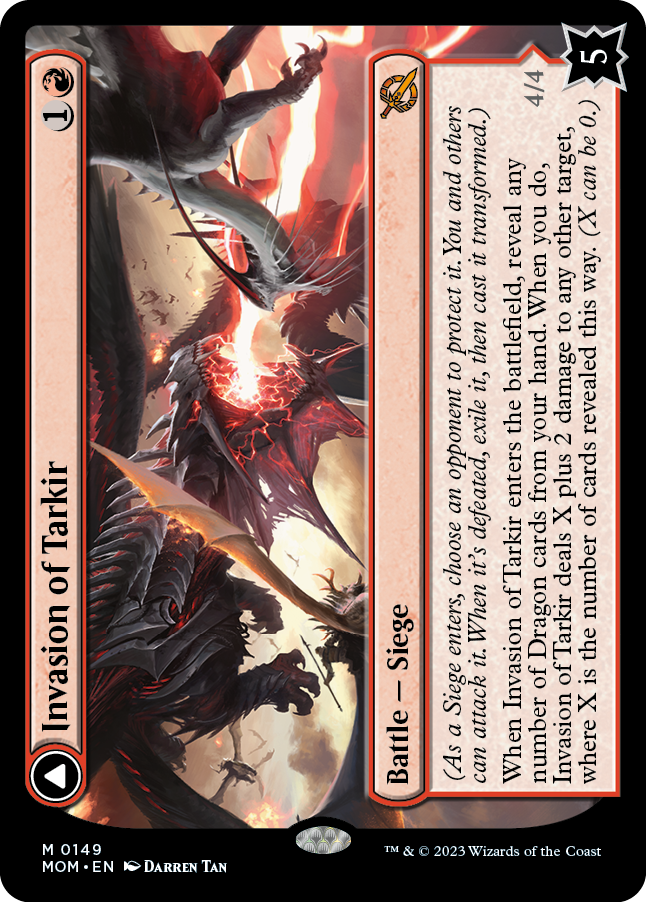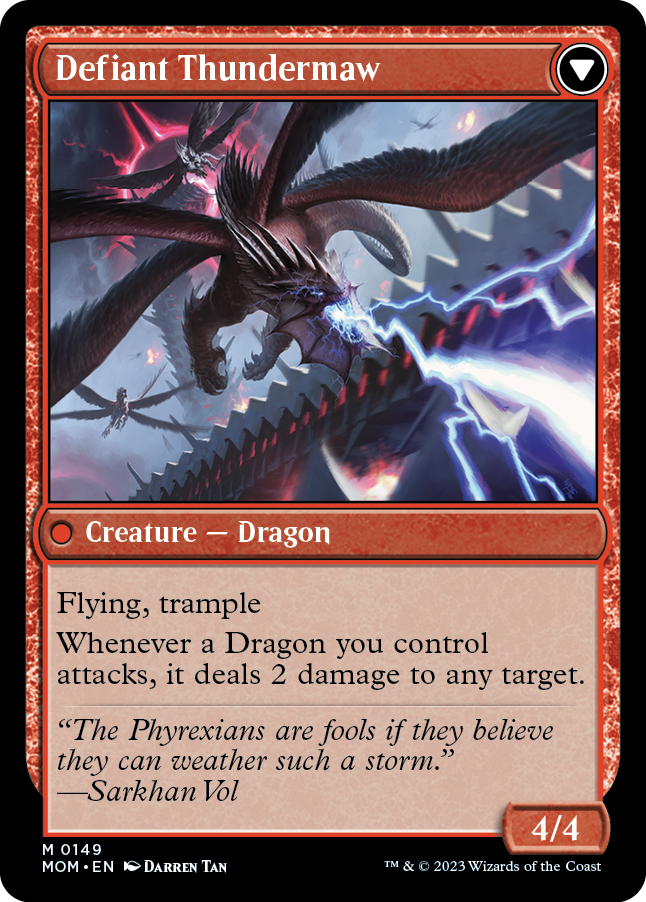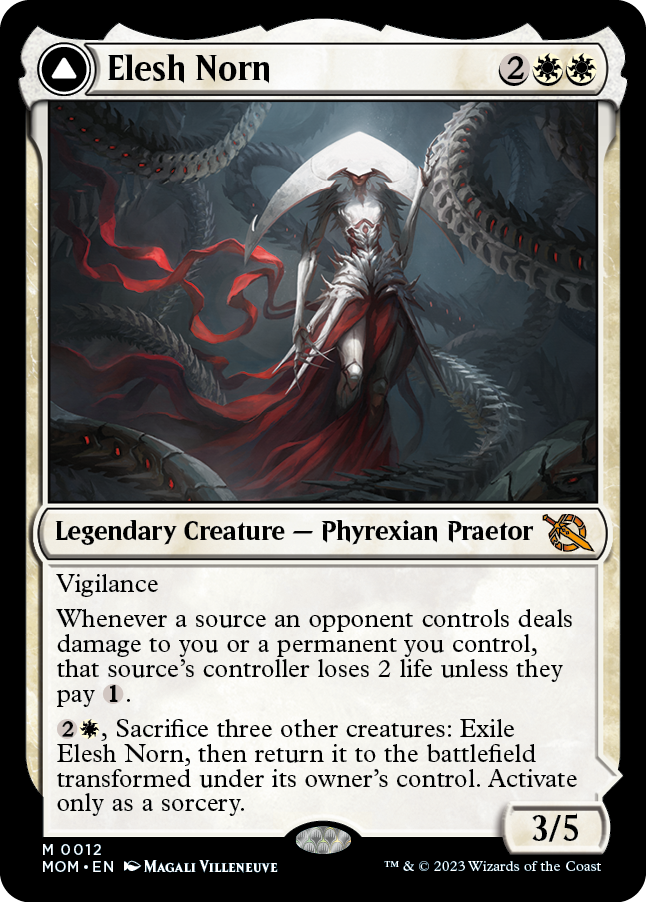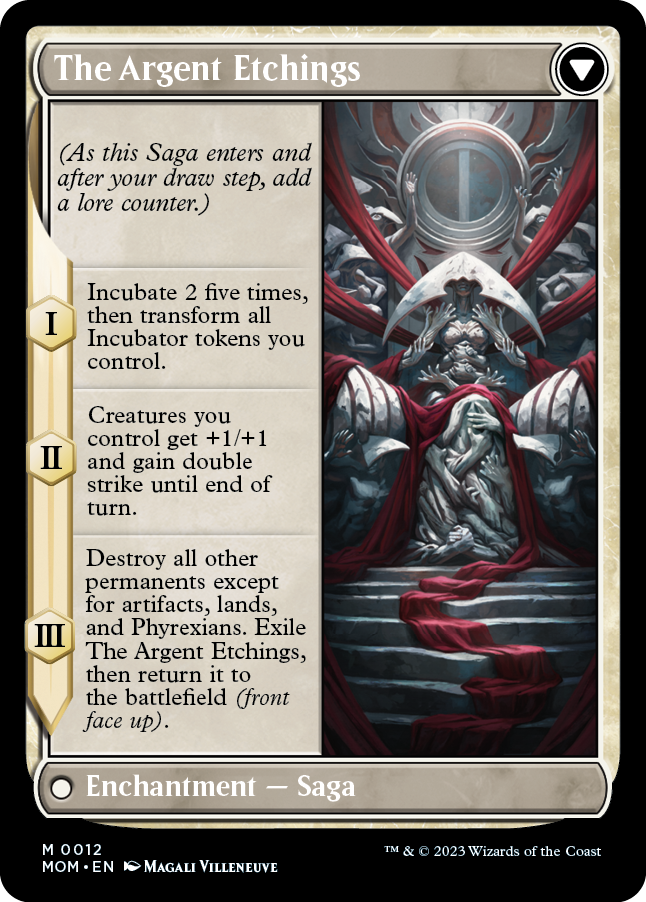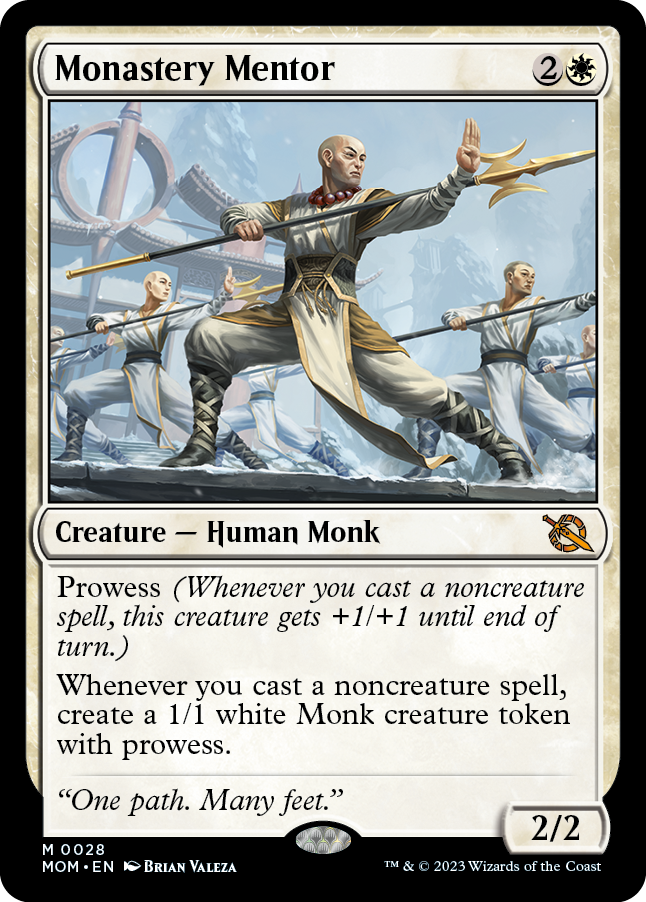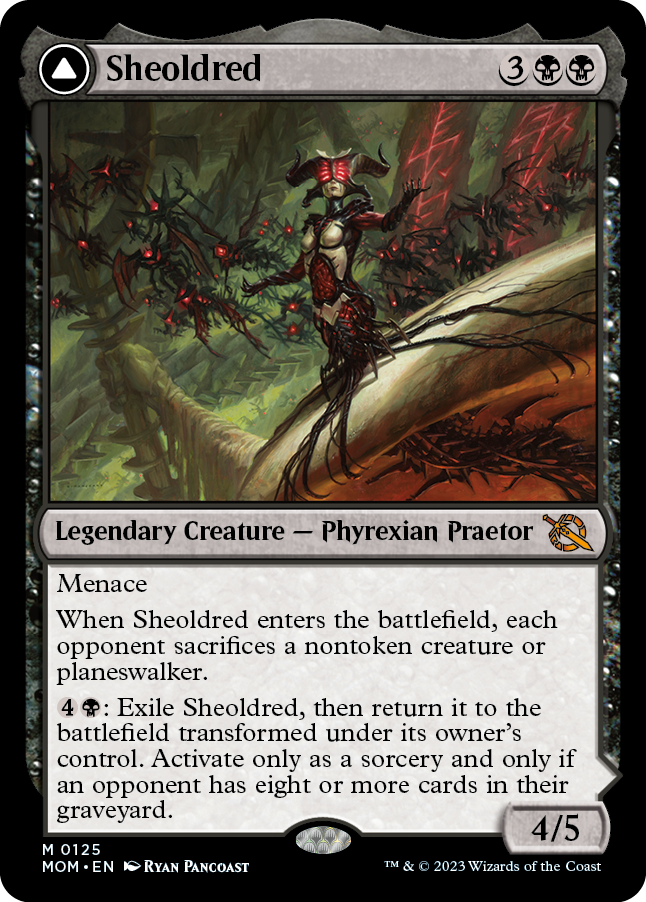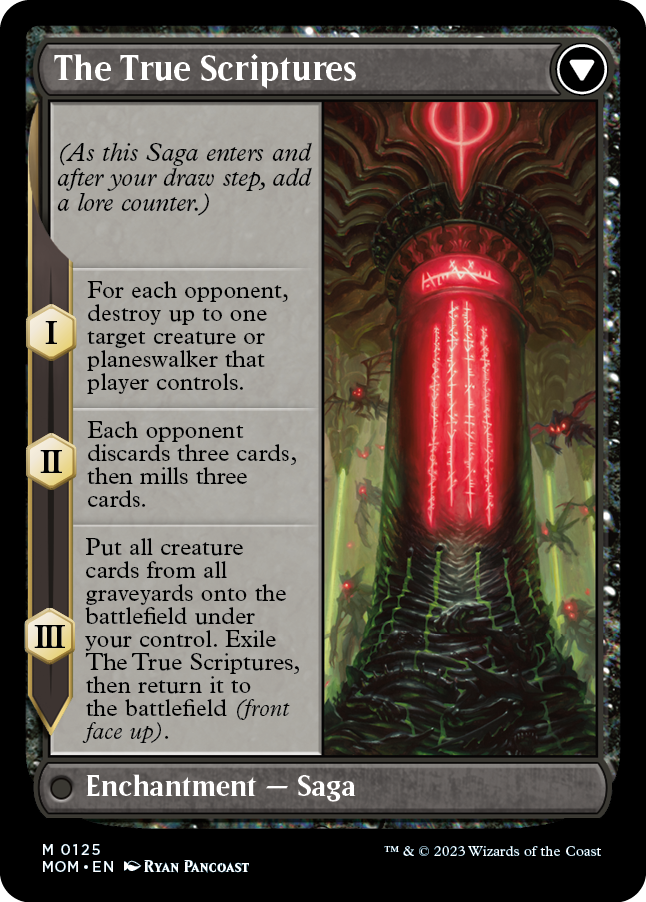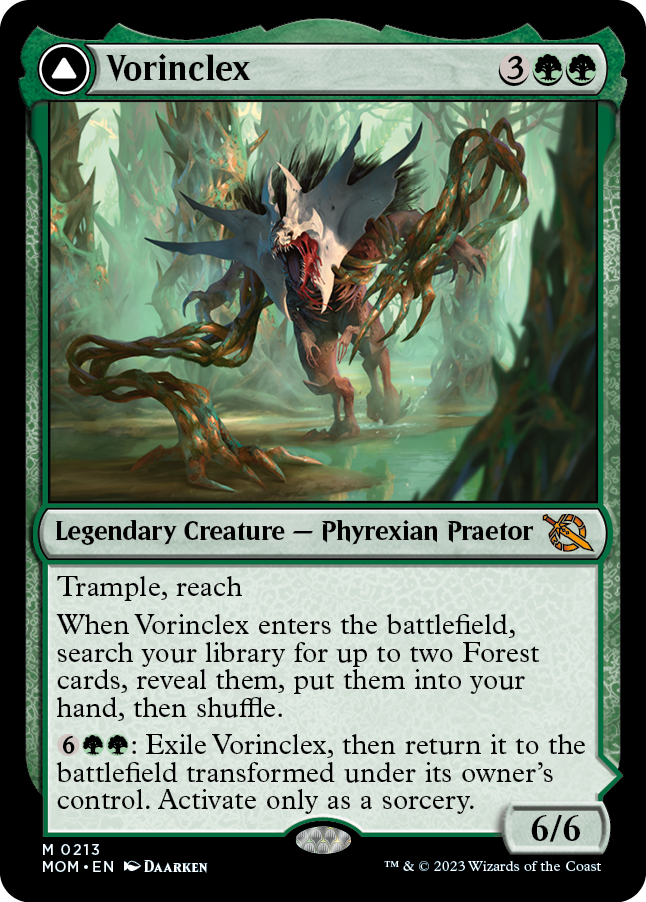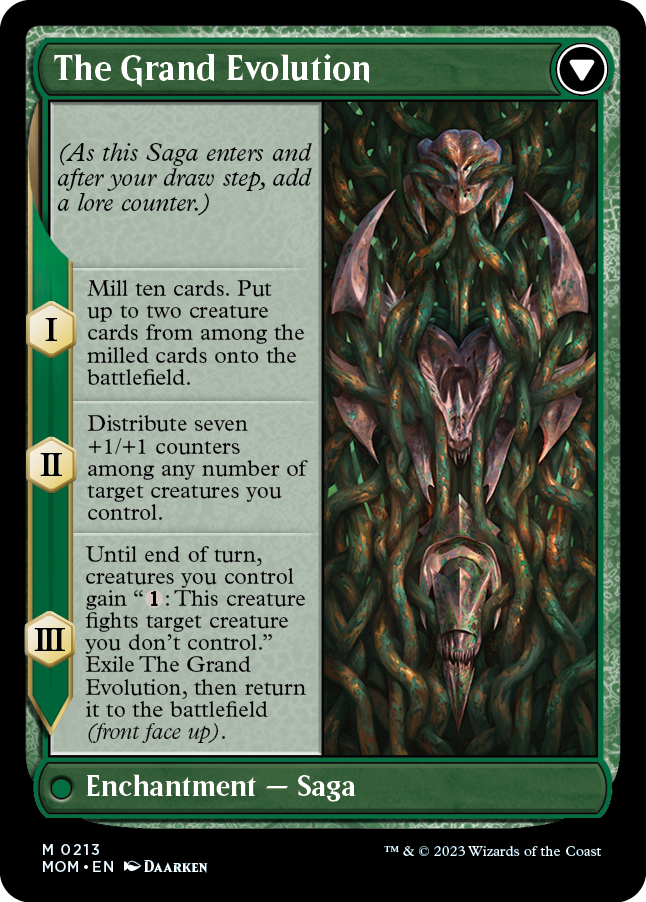 March of the Machine Makes Its Way
With a little extra know-how and data, you can confidently make your next stop the Standard Metagame Challenge, April 21–24, and test yourself to claim rewards for your well-planned strategies. Or climb the ranked season ladder in Quick Drafts and Premier Drafts, take your new deck builds up against others in Standard and Alchemy matches, and much more on MTG Arena. See what's coming up in the MTG Arena event schedule in the weekly announcements.
We'll see you online to battle back against the Phyrexians: our last stand is here!