The Most-Played Cards of Phyrexia: All Will Be One in Early Access
Happy Phyrexia: All Will Be One on MTG Arena day!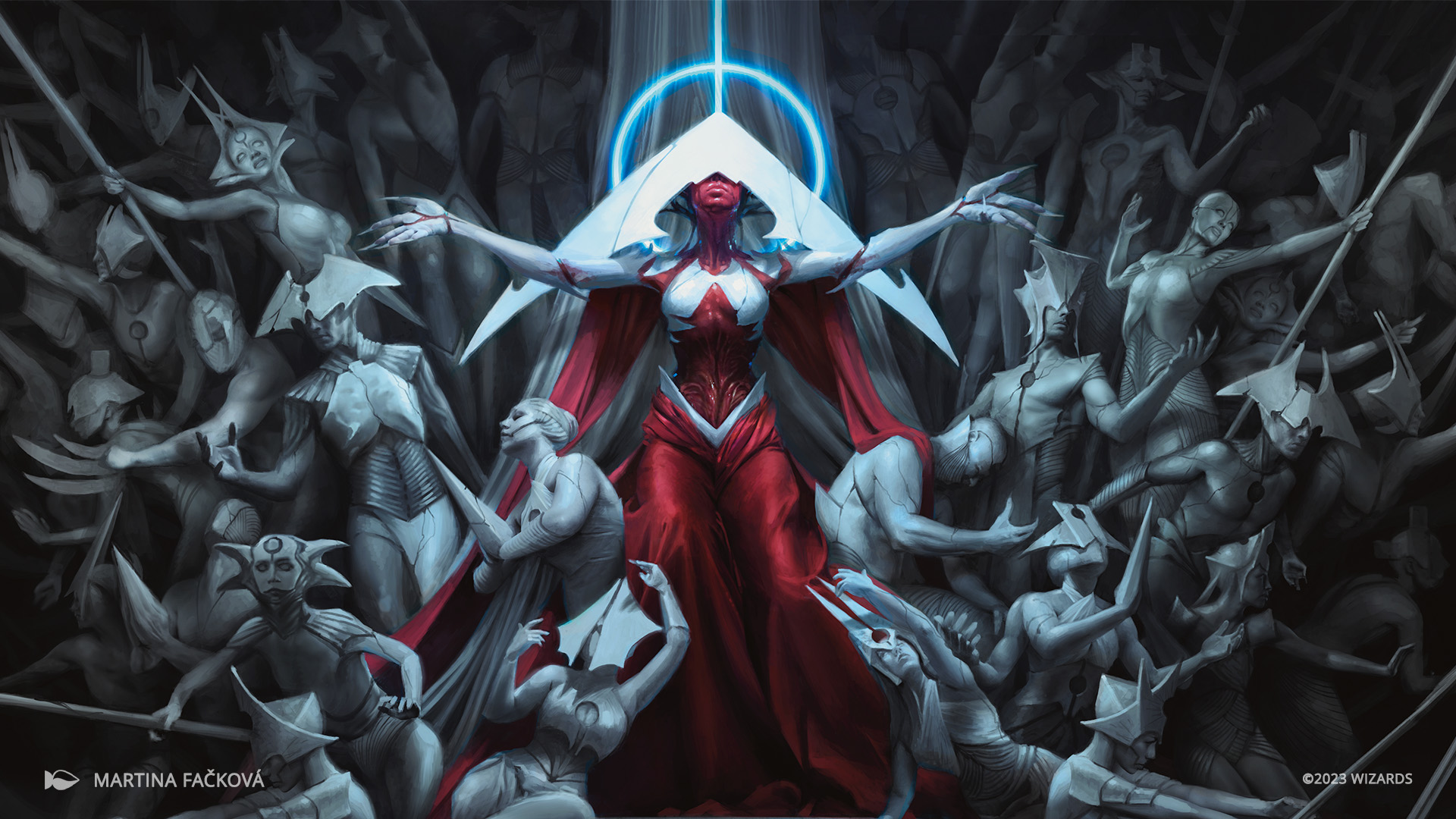 We're celebrating the release of Magic's newest set on MTG Arena with a look back at the awesome details and data we know about the set from last week's Phyrexia: All Will Be One Early Access event. With hundreds of players battling in thousands of games across Standard, Sealed, and Draft—all using the latest cards from Phyrexia: All Will Be One—anyone looking to get started with the new release has their head start right here.
Let's get to the numbers.
Phyrexia: All Will Be One Draft and Sealed Download
One of the fastest ways to collect the newest cards on MTG Arena is by playing Limited—that is, jumping to a Draft or Sealed event and opening new packs. Whether you want to rise to Mythic ranking in the monthly ranked season or solve the puzzle that every Sealed pool of cards presents, knowing what might be a good strategy is where you start.
While we're not going to draft and build your deck, we can share which colors found more success during Early Access. These are the top five colors by win rate for Draft and Sealed (with more than 100 matches played).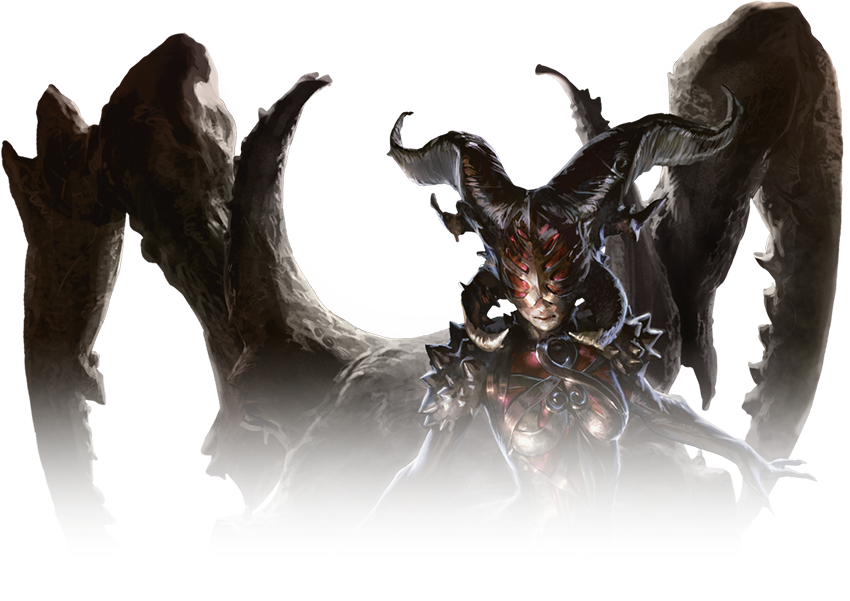 Phyrexia: All Will Be One
Premier Draft Win Rates
| Deck Colors | Win Rate |
| --- | --- |
| White-Blue-Black | 54.90% |
| Black-Red | 53.50% |
| Red-Green | 53.50% |
| Blue-Red | 53.30% |
| Green-White | 53.10% |
Phyrexia: All Will Be One
Premier Sealed Deck Win Rates
| Deck Colors | Win Rate |
| --- | --- |
| Red-Green | 59.00% |
| White-Black | 53.30% |
| Red-Black-Green | 51.00% |
| Black-Green-White | 46.90% |
| Green-White | 46.60% |
Sure, it's a small slice into early success but what cards did players choose most? Here's the most-picked cards in each color by drafters.
White
Goldwarden's Helm
Indoctrination Attendant
The Fair Basilica
Charge of the Mites
Zealot's Conviction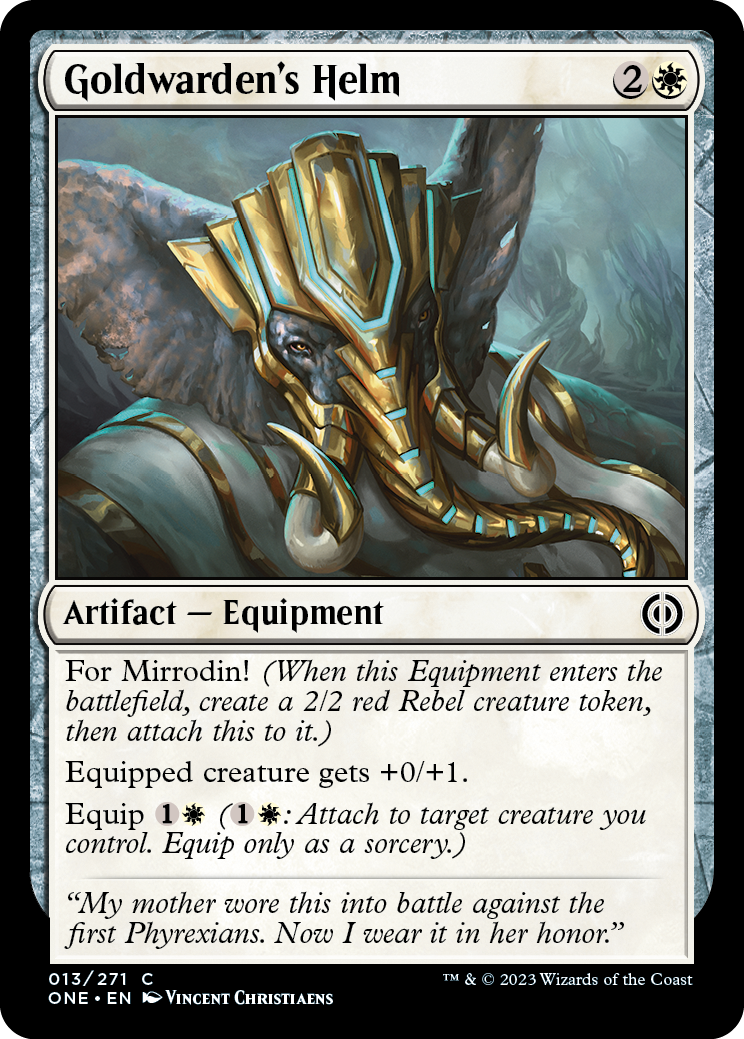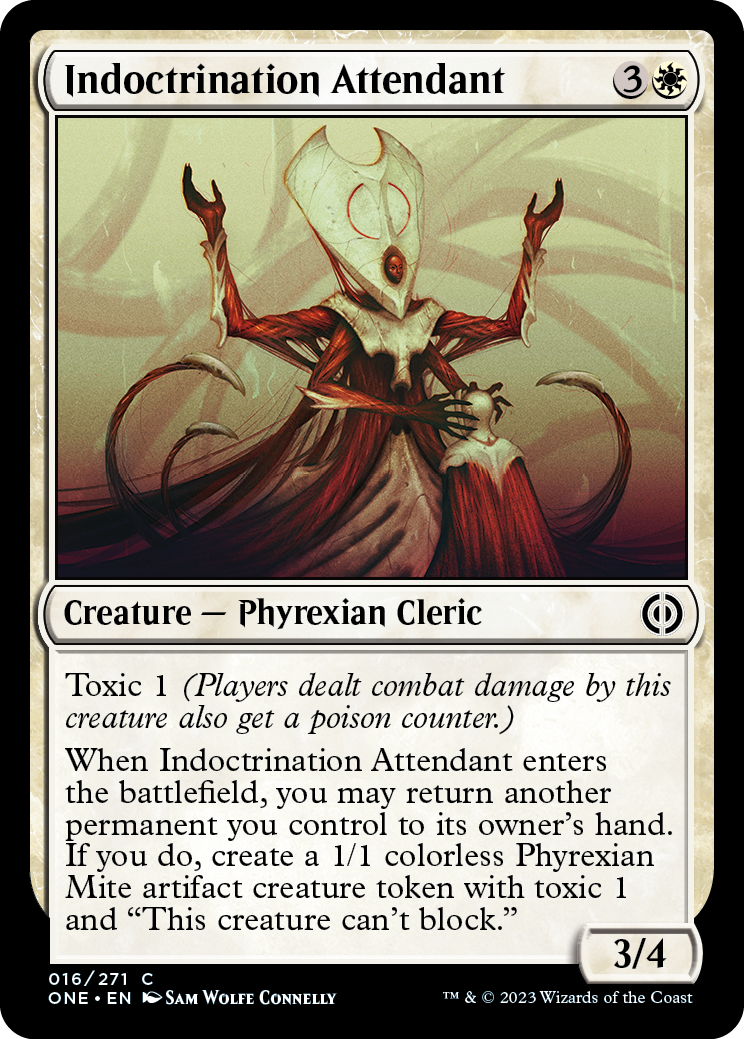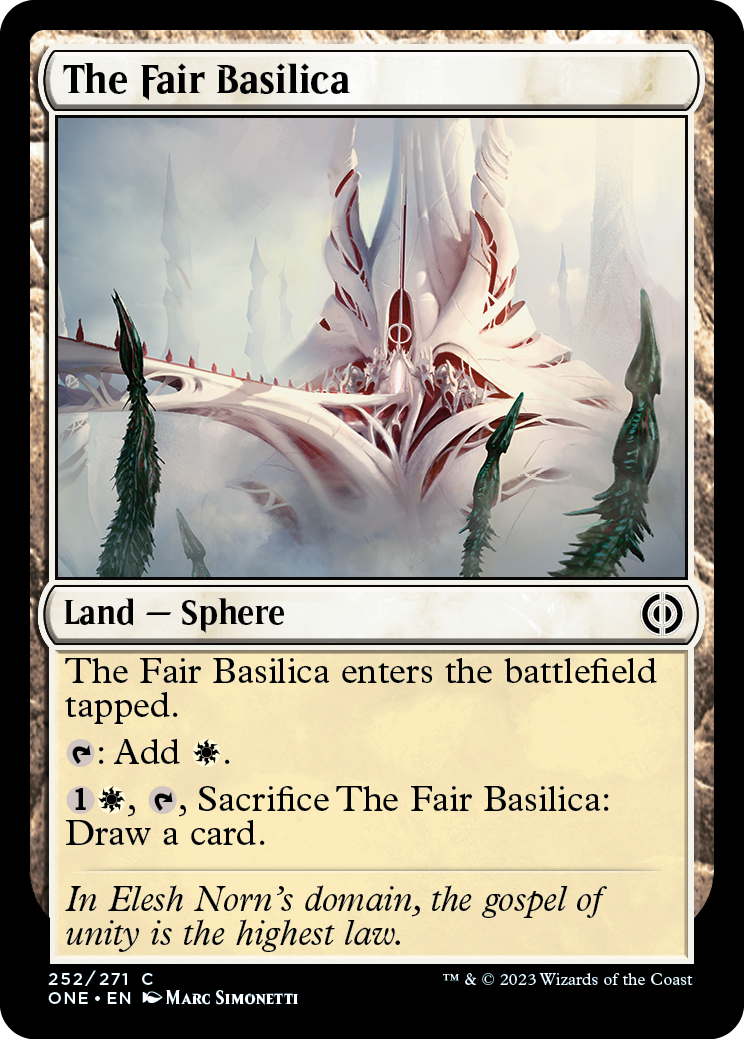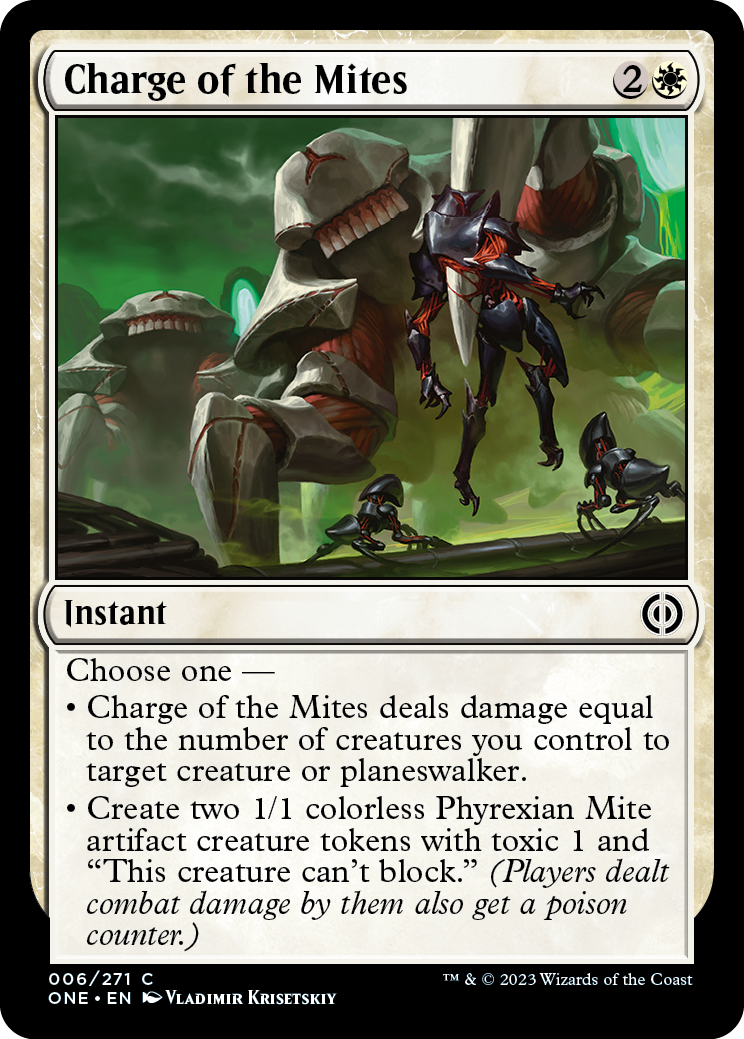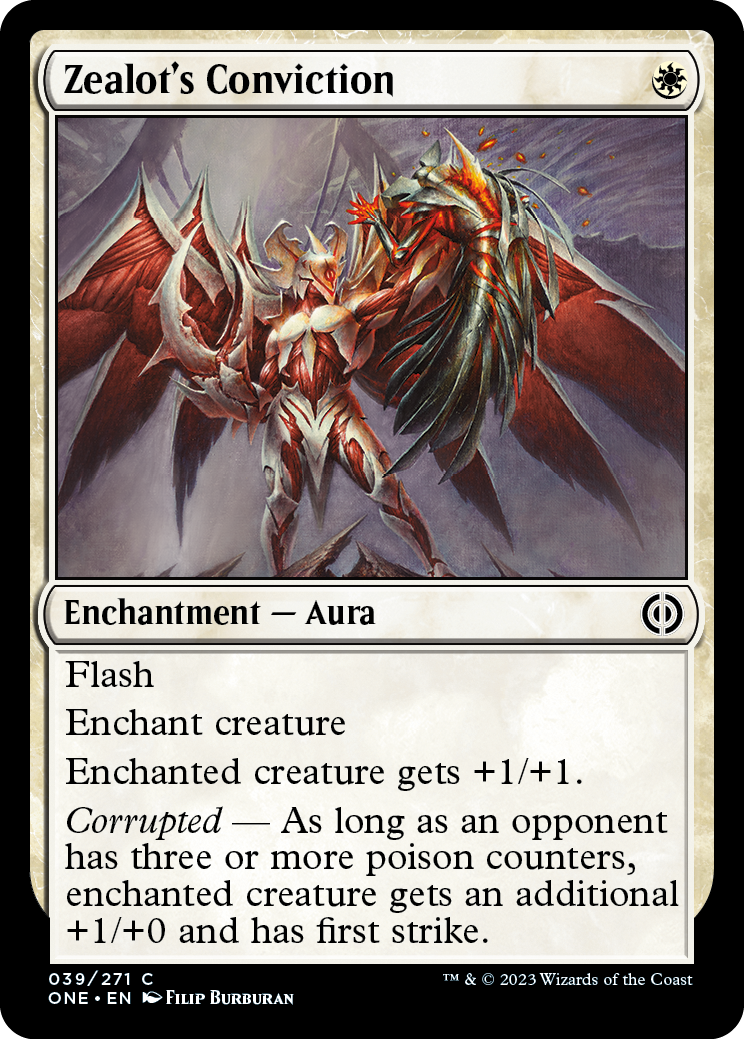 Blue
Eye of Malcator
Vivisurgeon's Insight
Meldweb Curator
Experimental Augury
Quicksilver Fisher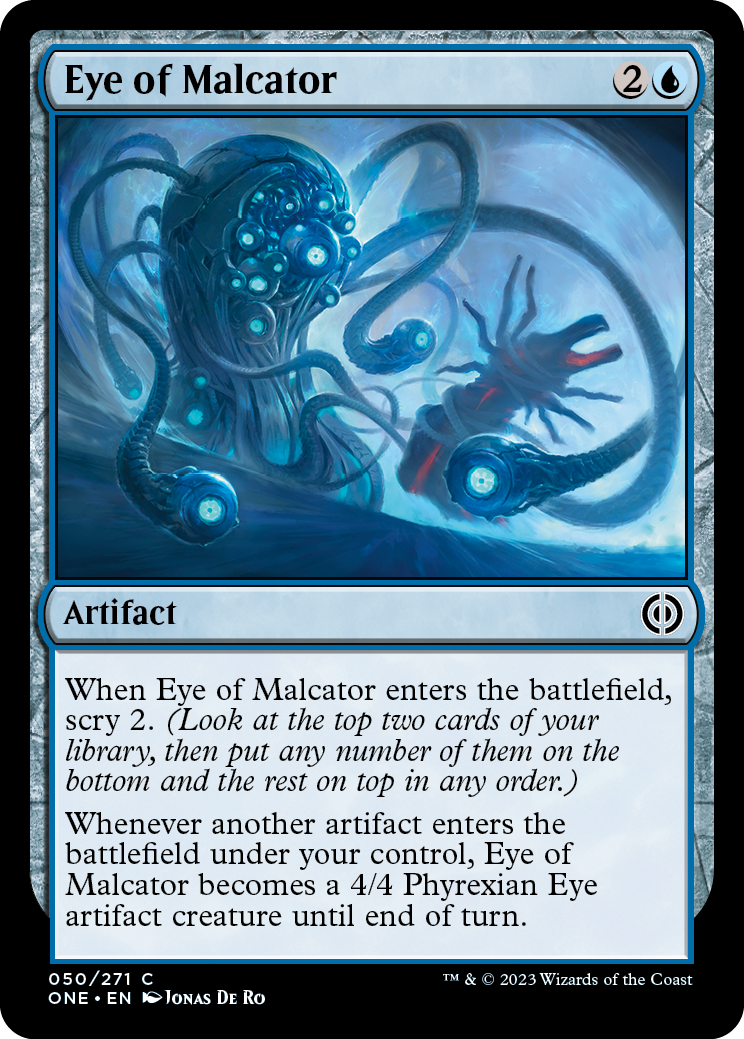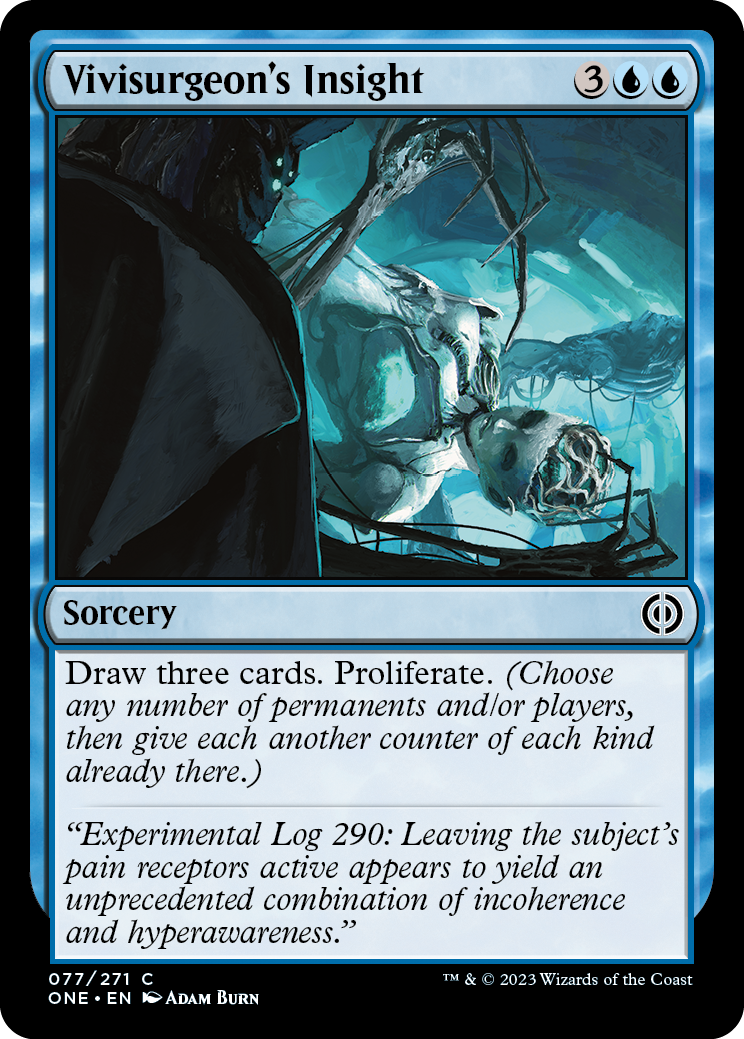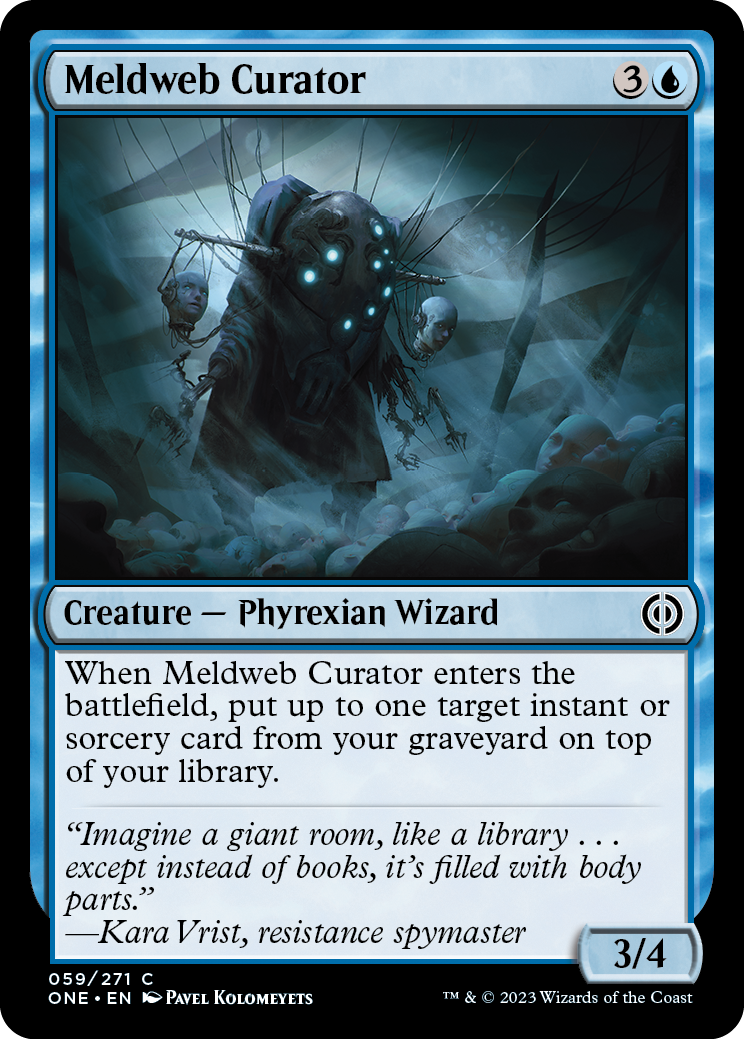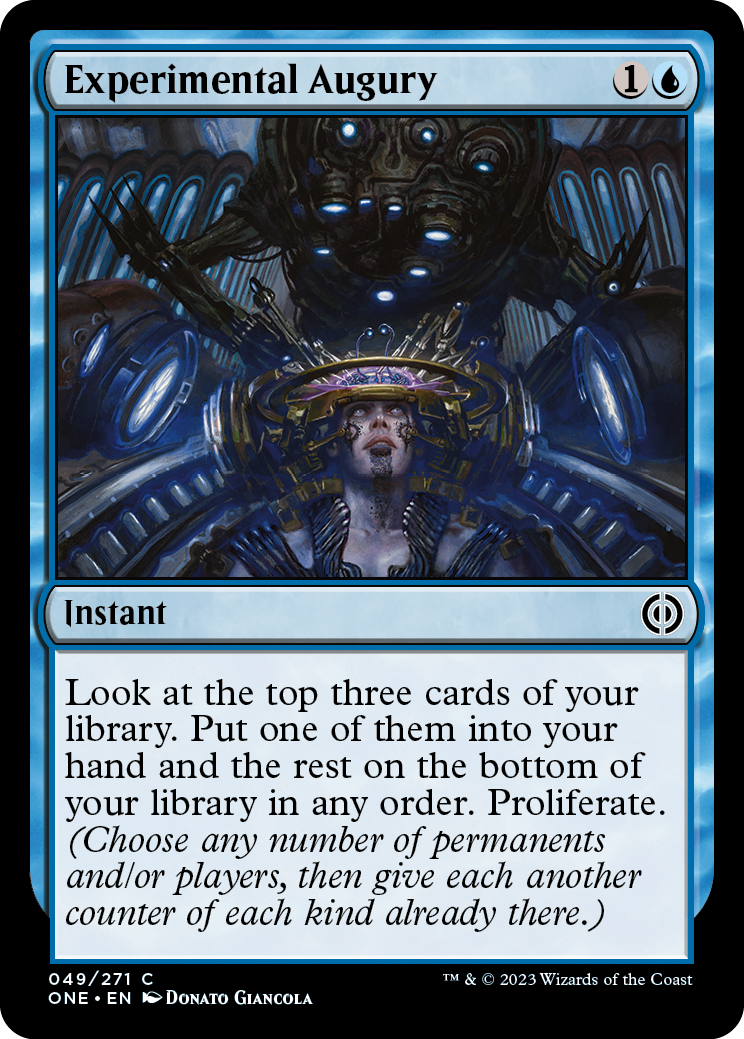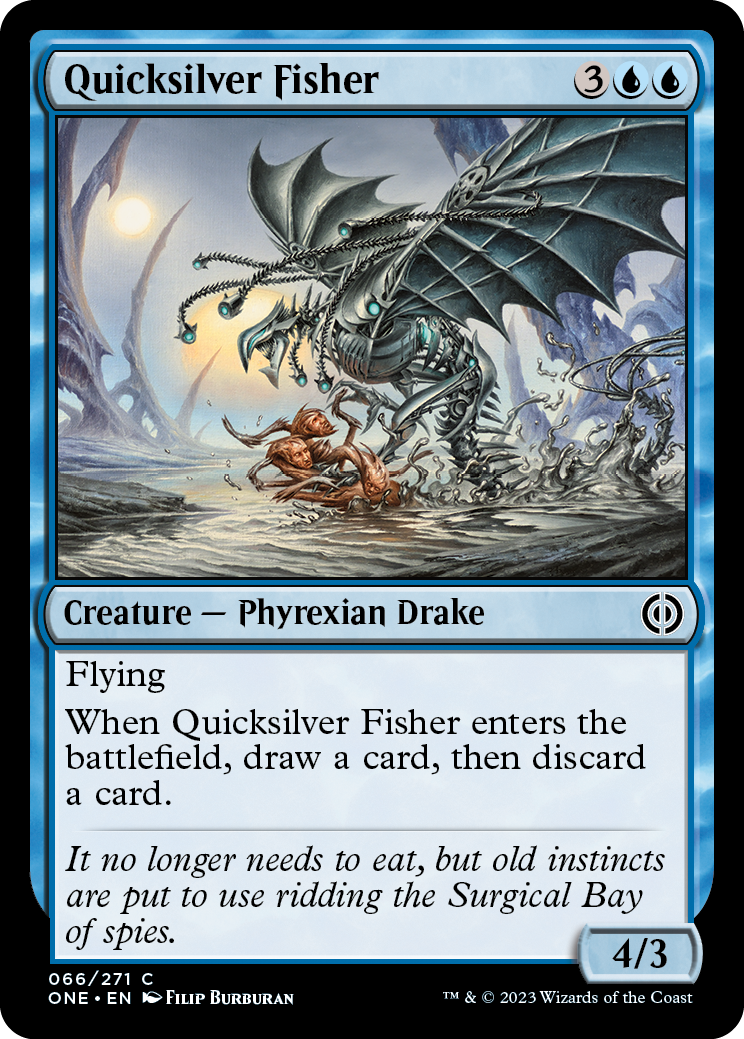 Black
Whisper of the Dross
Cruel Grimnarch
Blightbelly Rat
Annihilating Glare
Offer Immortality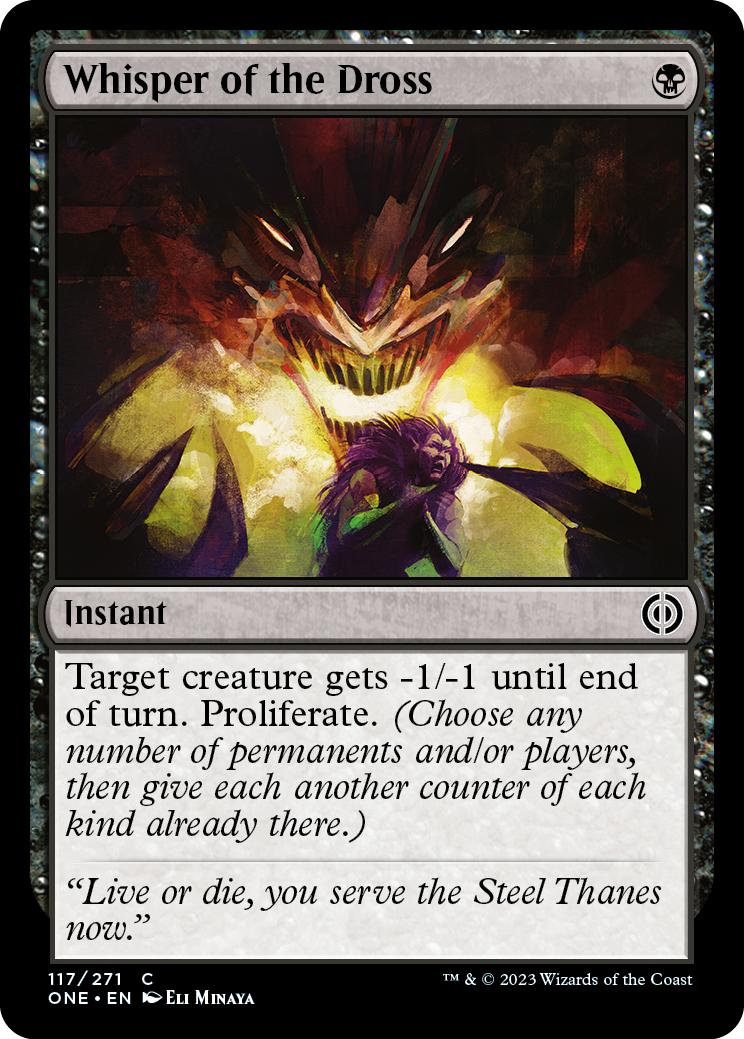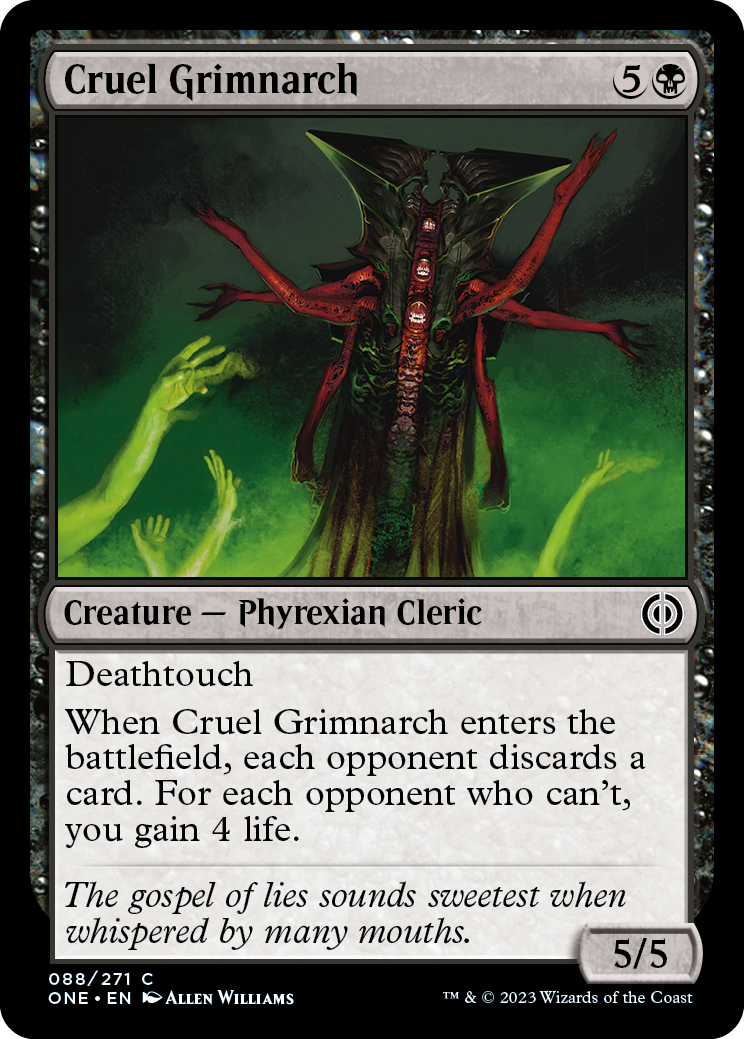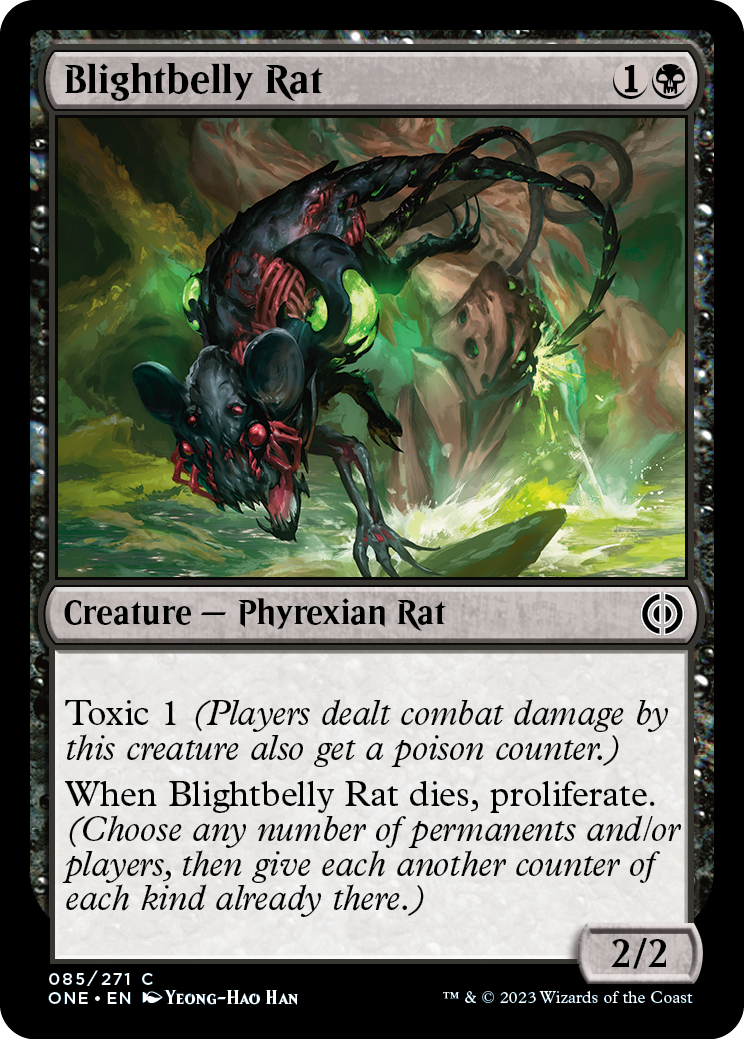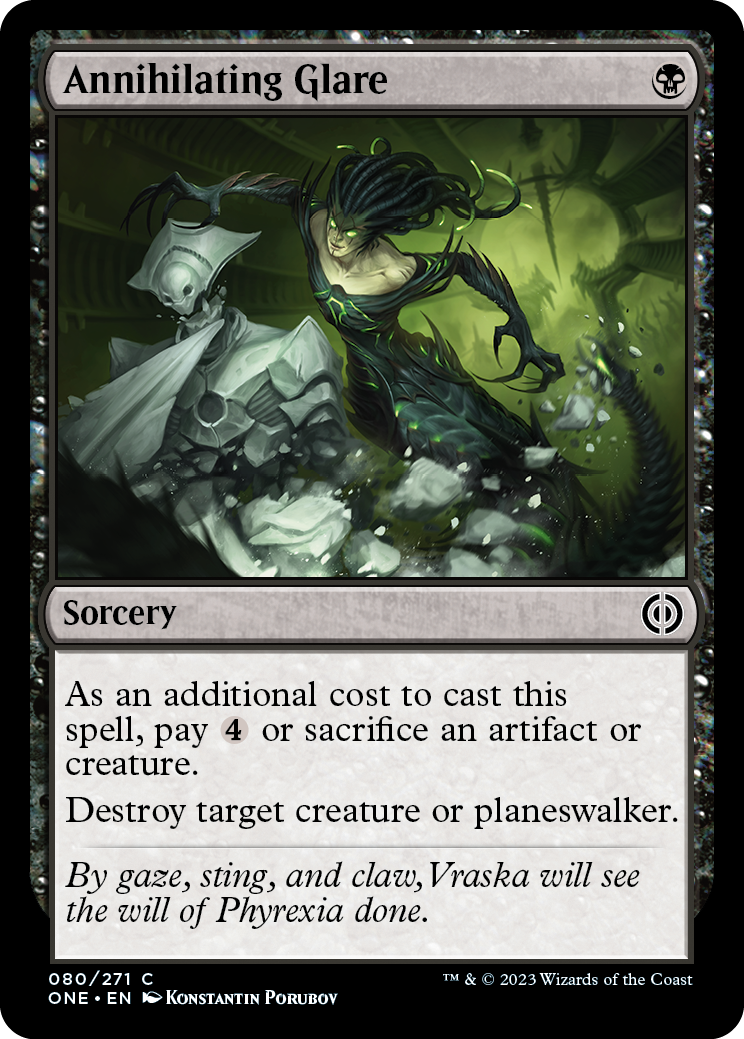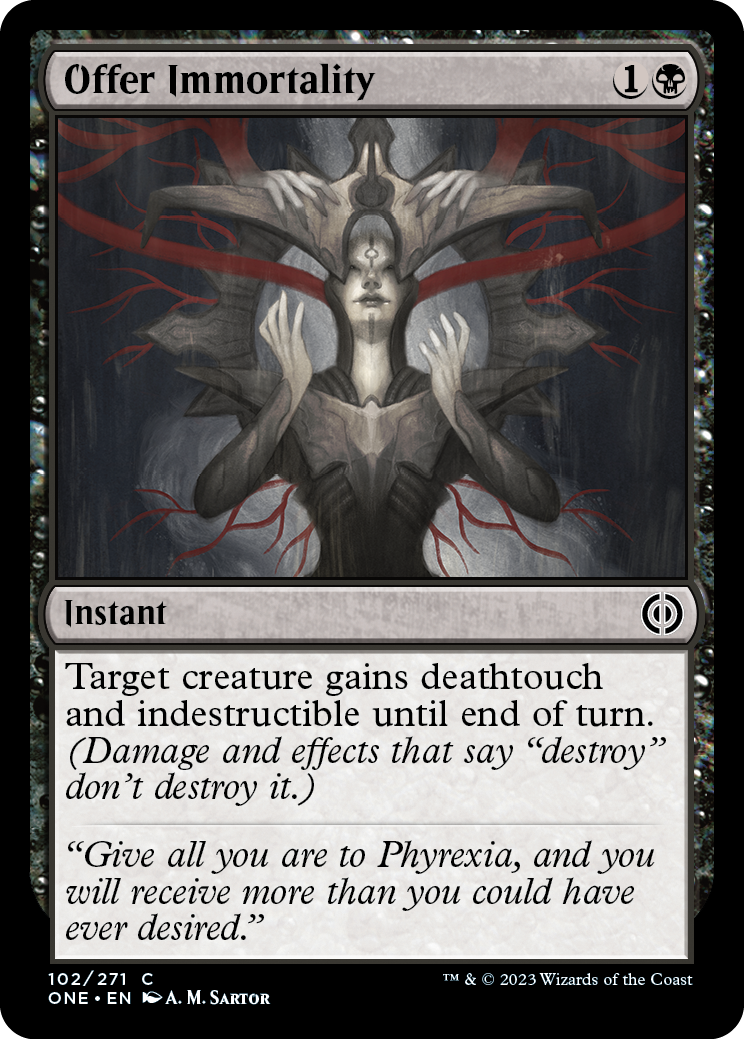 Red
Blazing Crescendo
Axiom Engraver
Bladegraft Aspirant
The Autonomous Furnace
Thrill of Possibility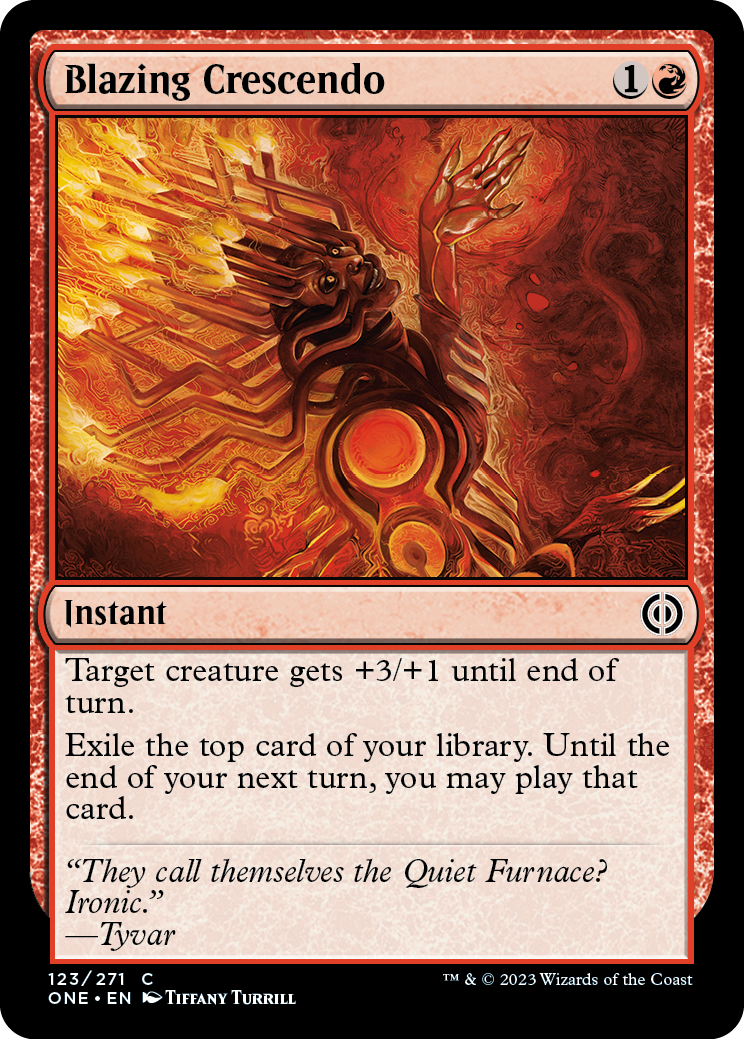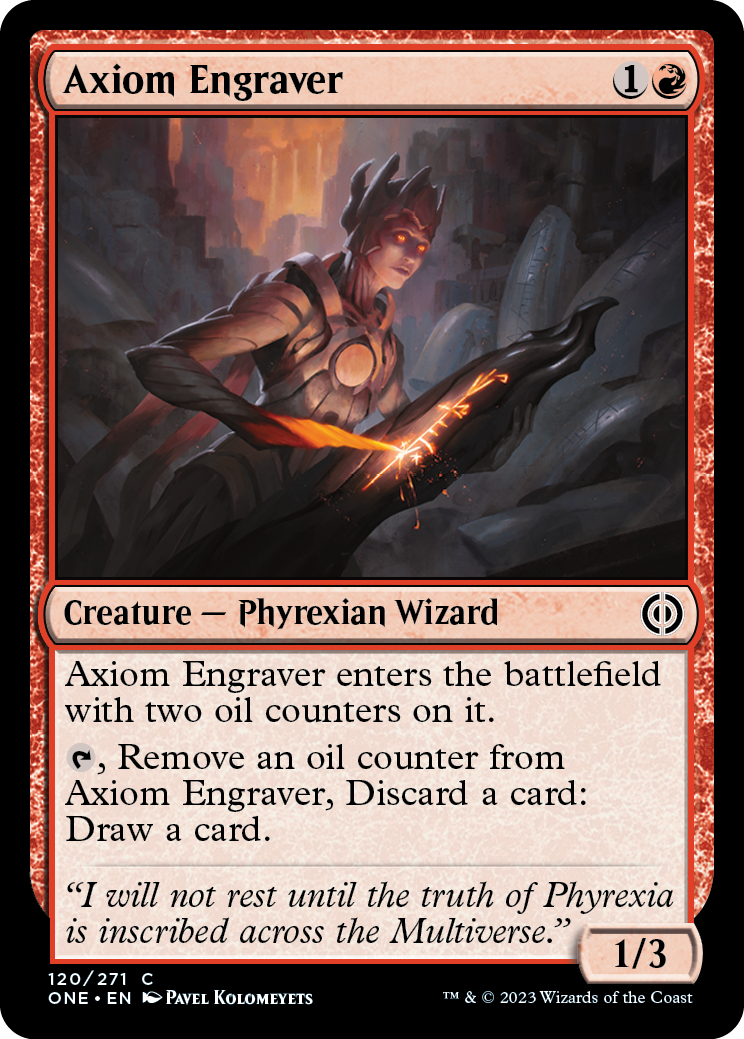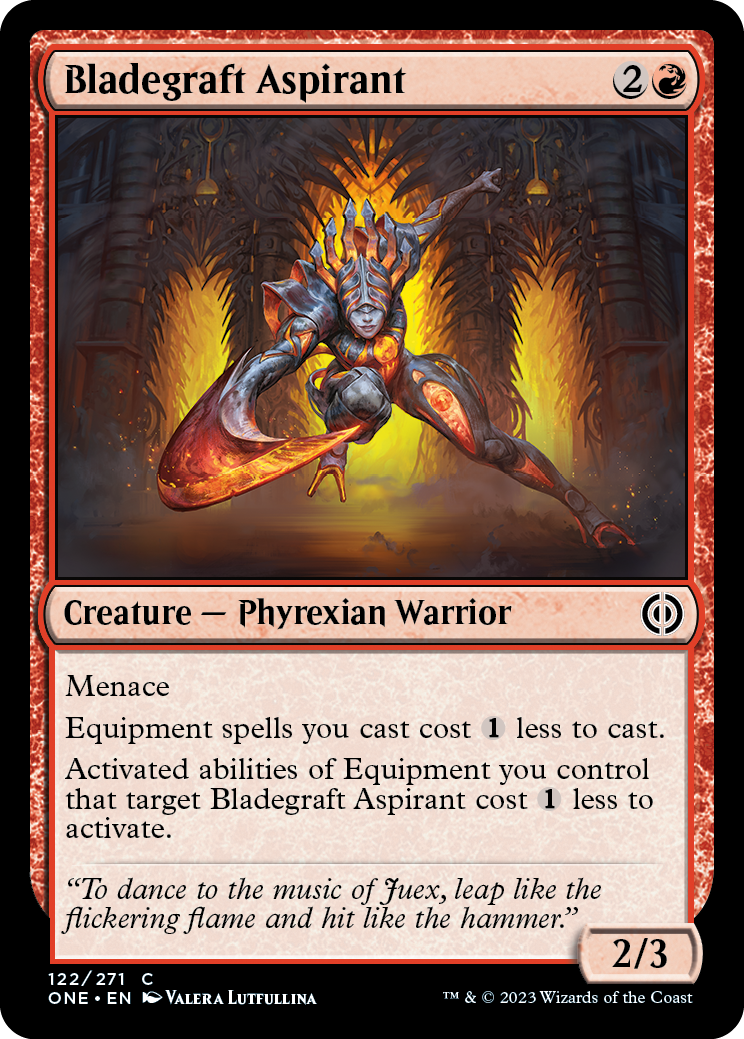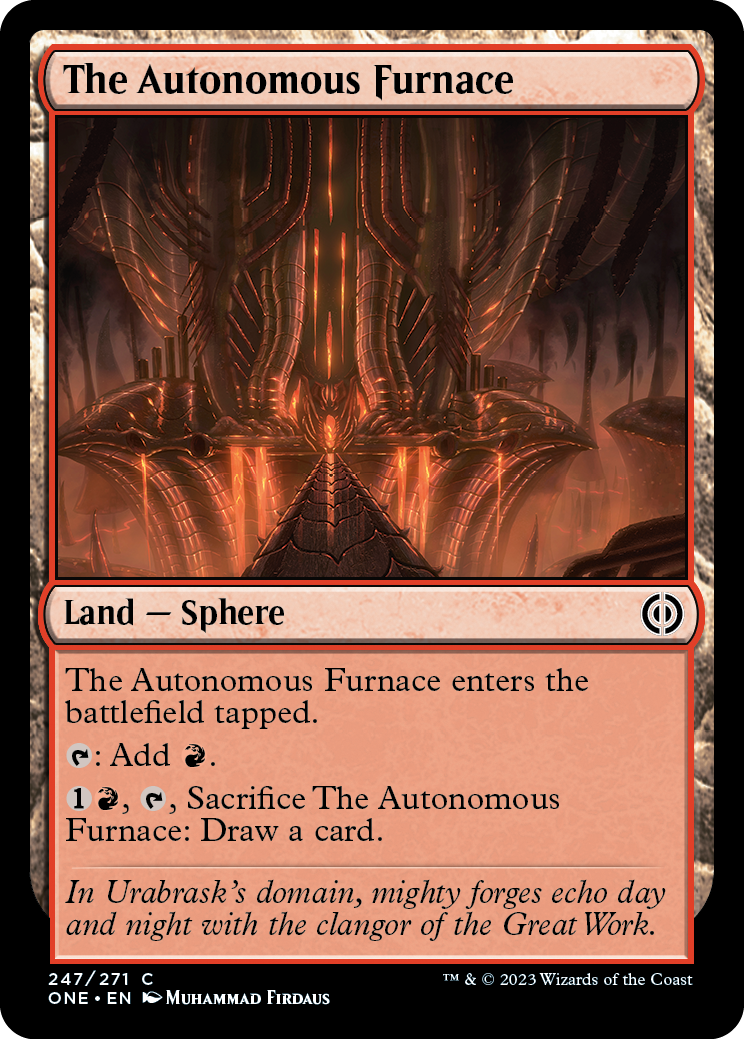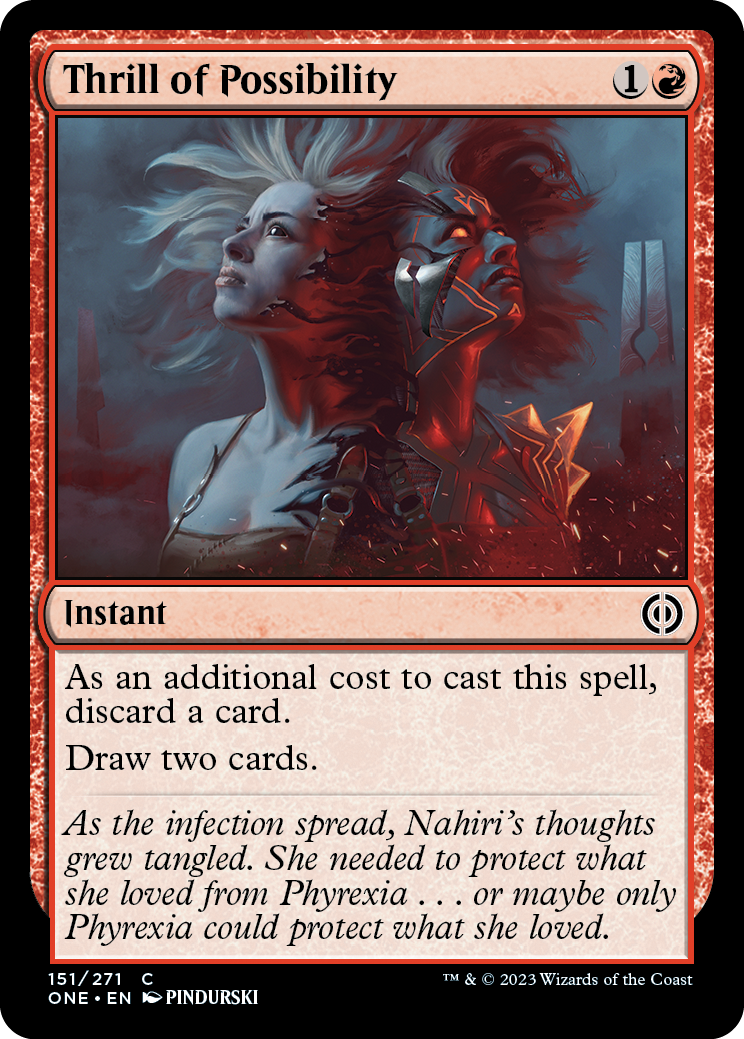 Green
Predation Steward
Oil-Gorger Troll
Ichorspit Basilisk
Rustvine Cultivator
Contagious Vorrac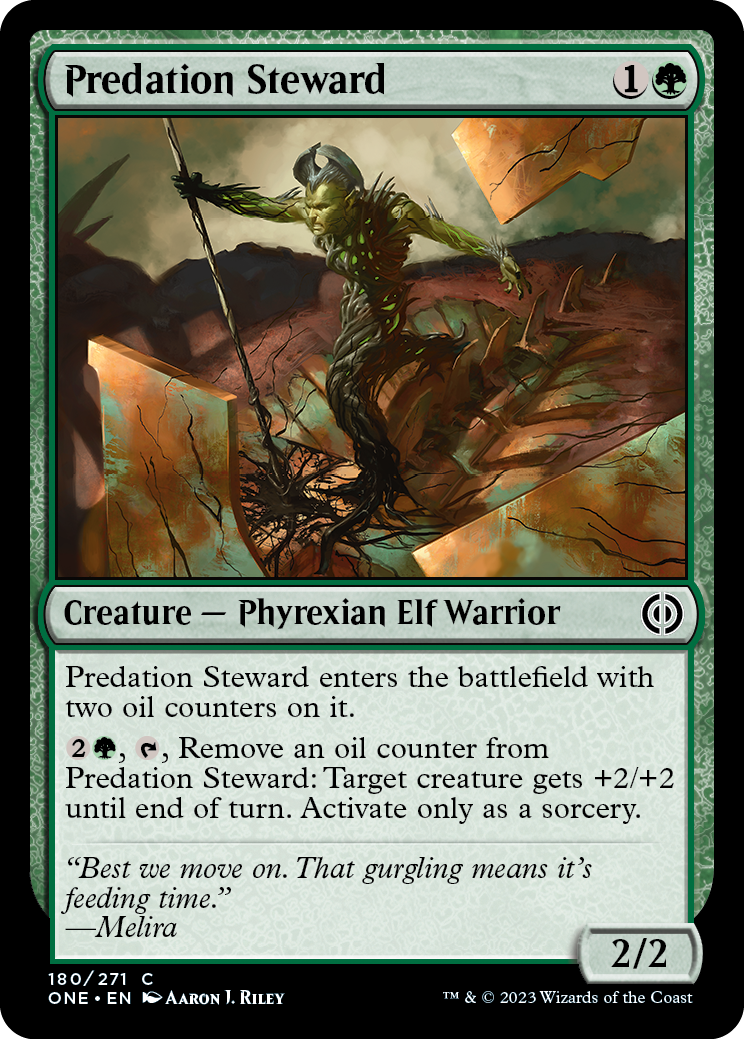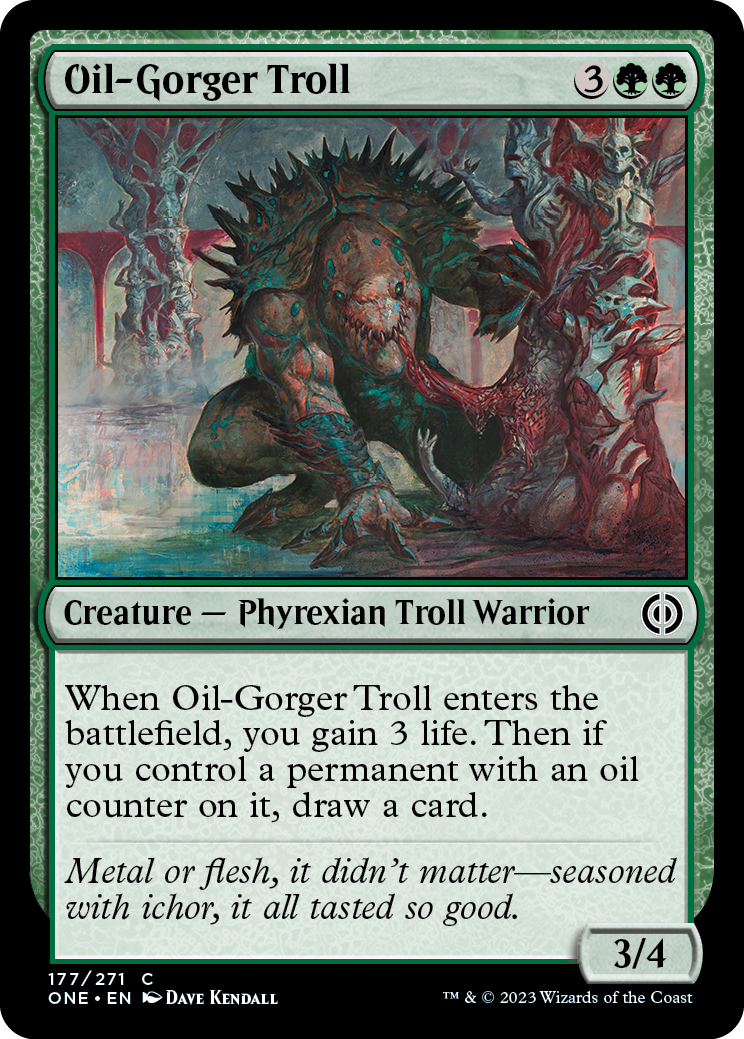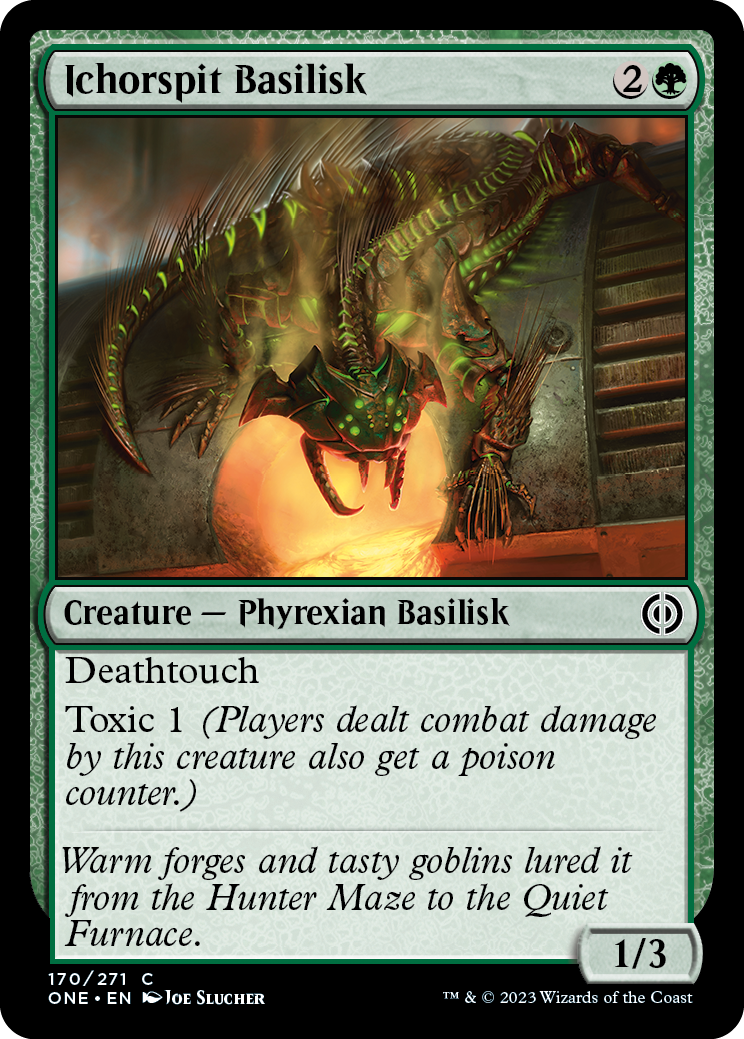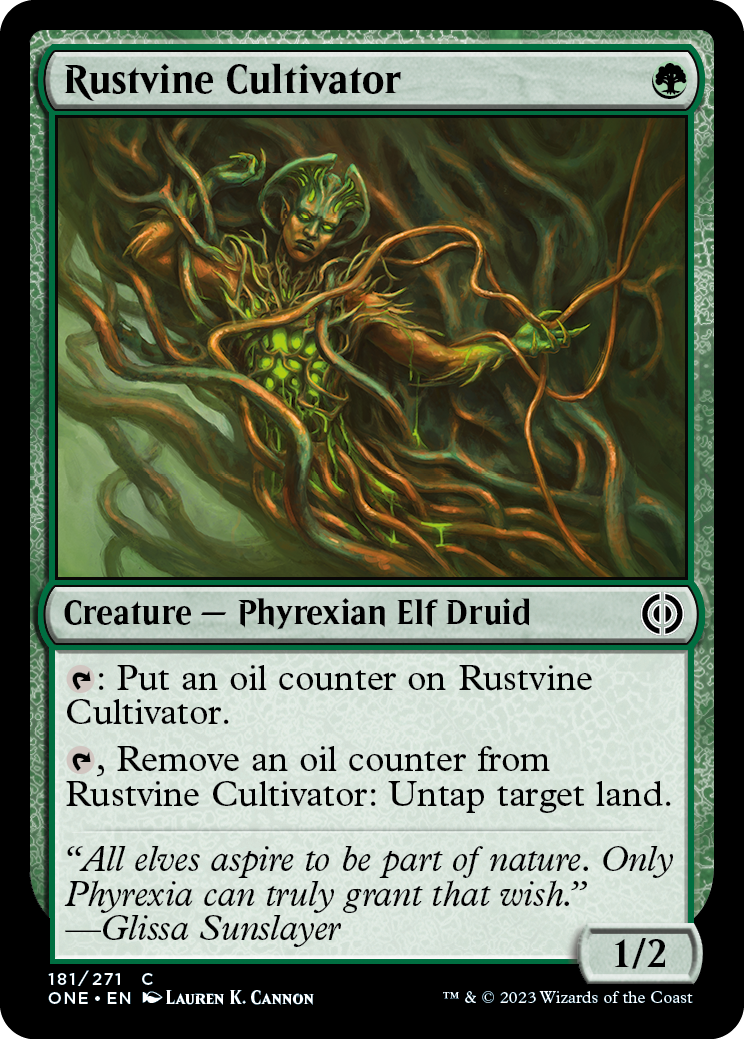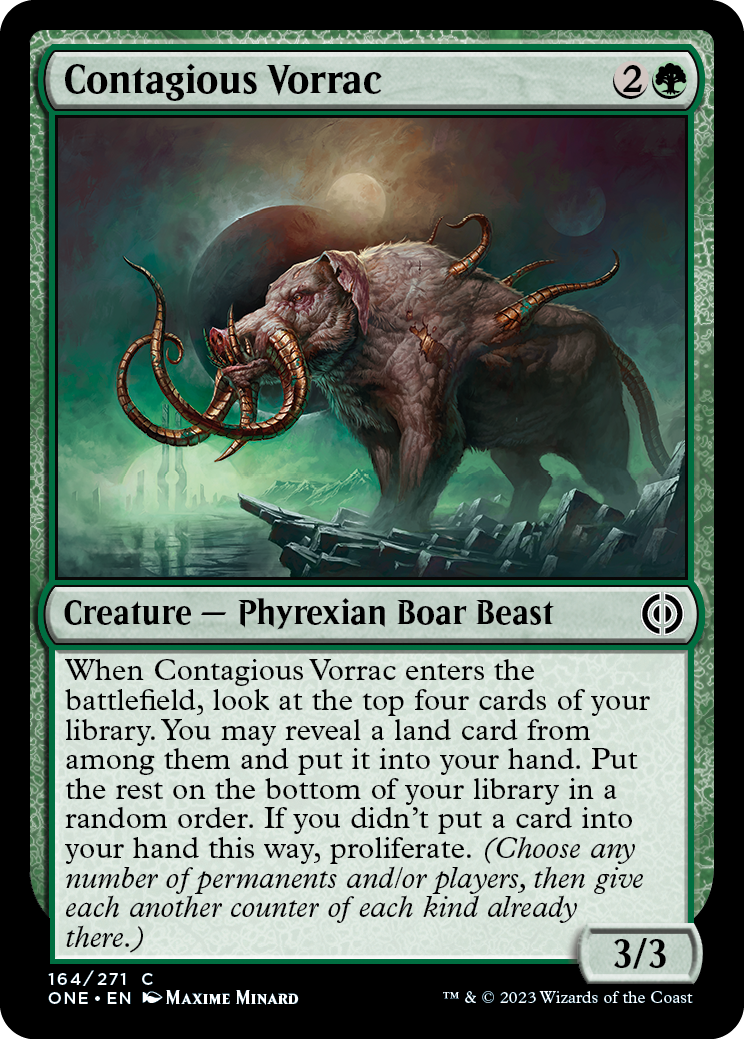 Colorless
Prophetic Prism
Phyrexian Atlas
Maze Skullbomb
Myr Kinsmith
Furnace Skullbomb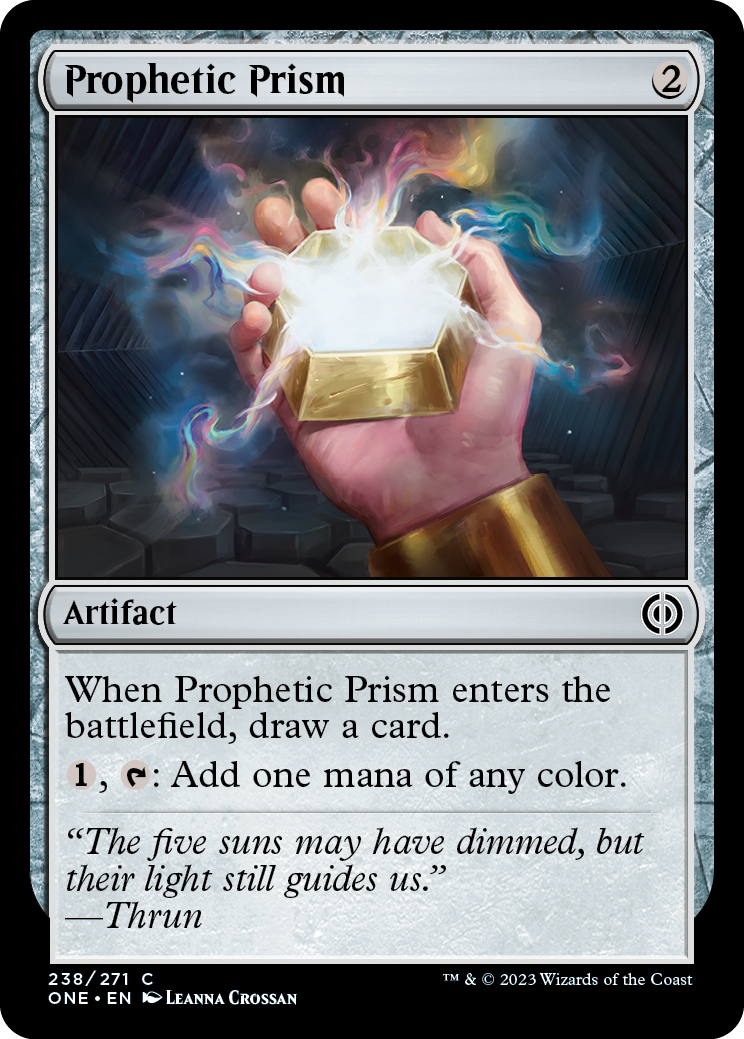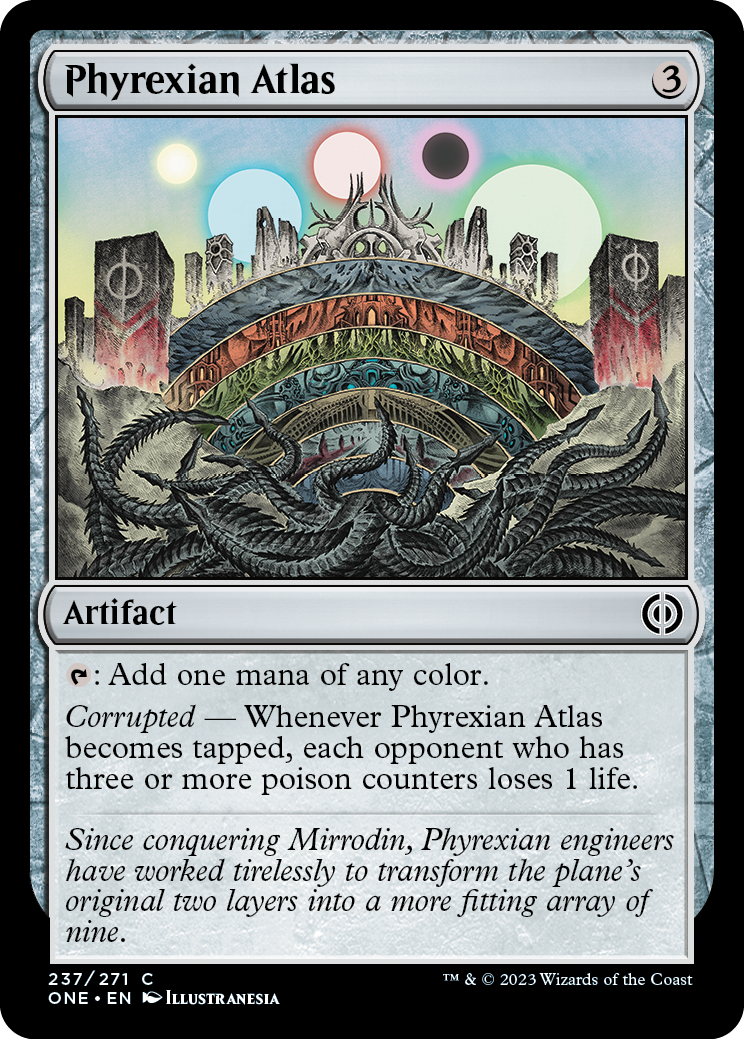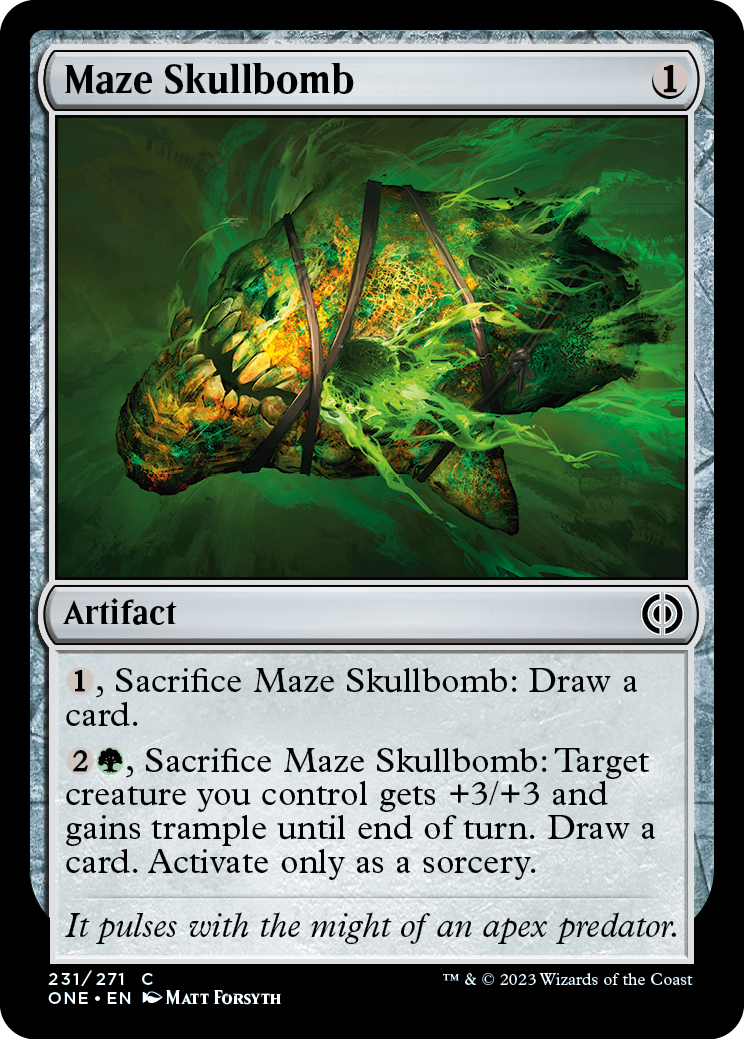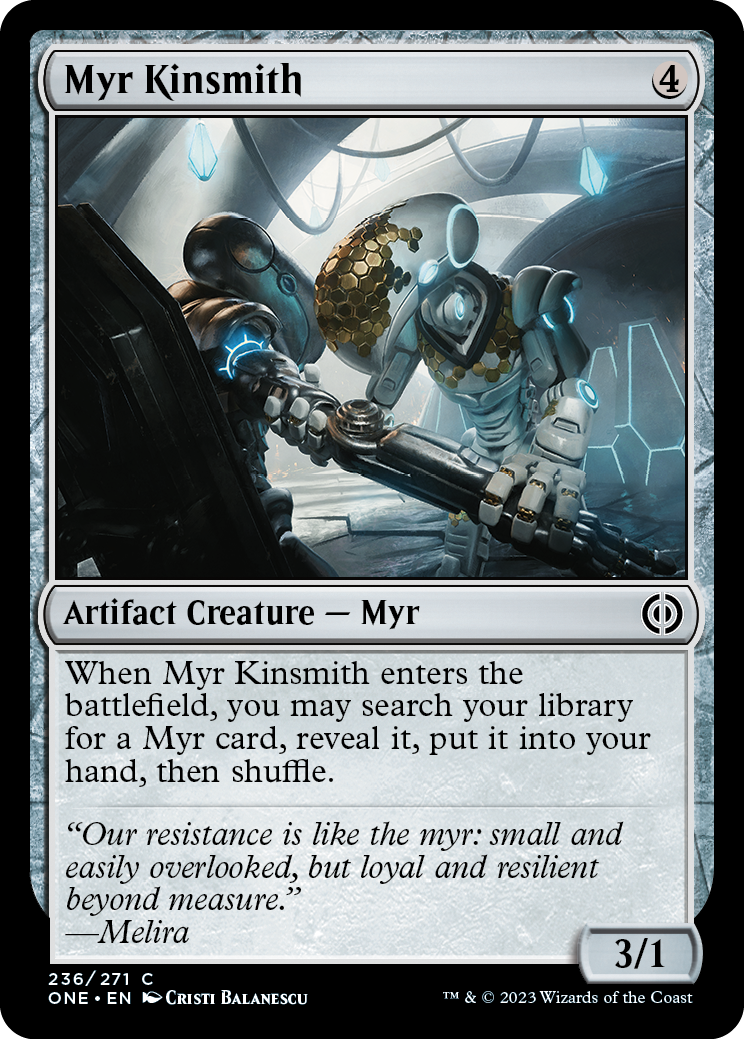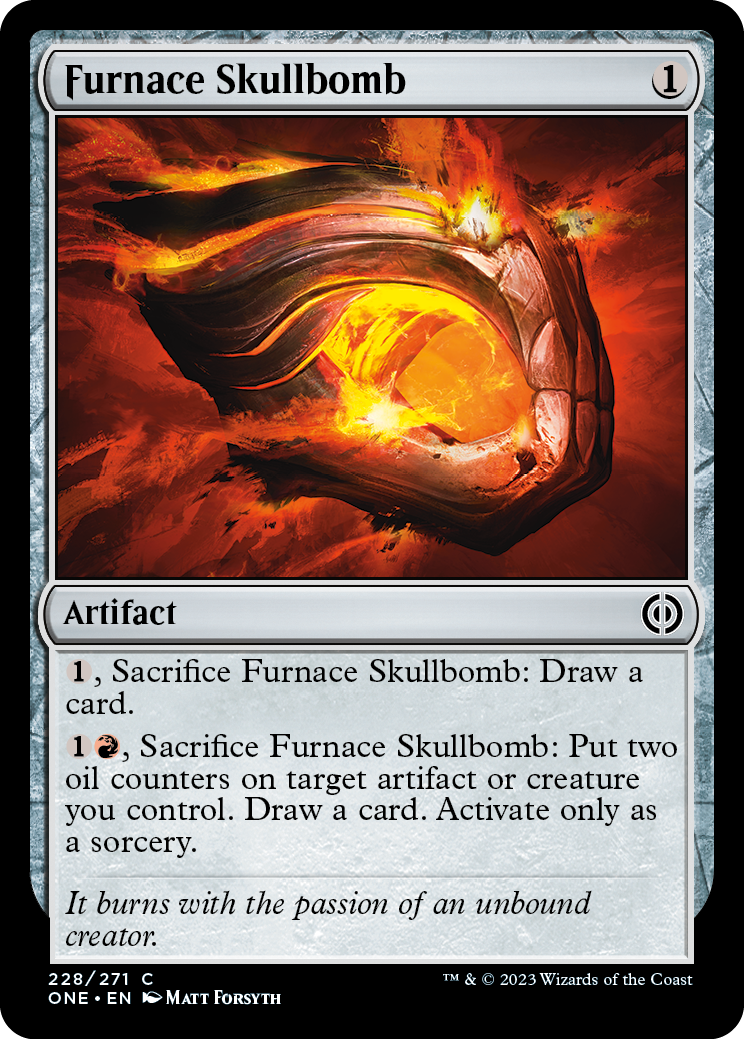 Which will hold up to the test of drafting and which will be left as early experiments? You'll have to draft the set yourself to discover the answer.
Phyrexia: All Will Be One Standard's Most-Played Cards
The first weeks of an updated Standard format are always exciting as new cards—and new strategies they offer—enter play. One day of play won't be enough to tease out the newest decks to watch, but we do know which cards made their way into Standard action first.
These are the most-played Phyrexia: All Will Be One cards in Standard from Early Access.
Uncommons
Armored Scrapgorger
Evolving Adaptive
Tyvar's Stand
Drown in Ichor
Sheoldred's Edict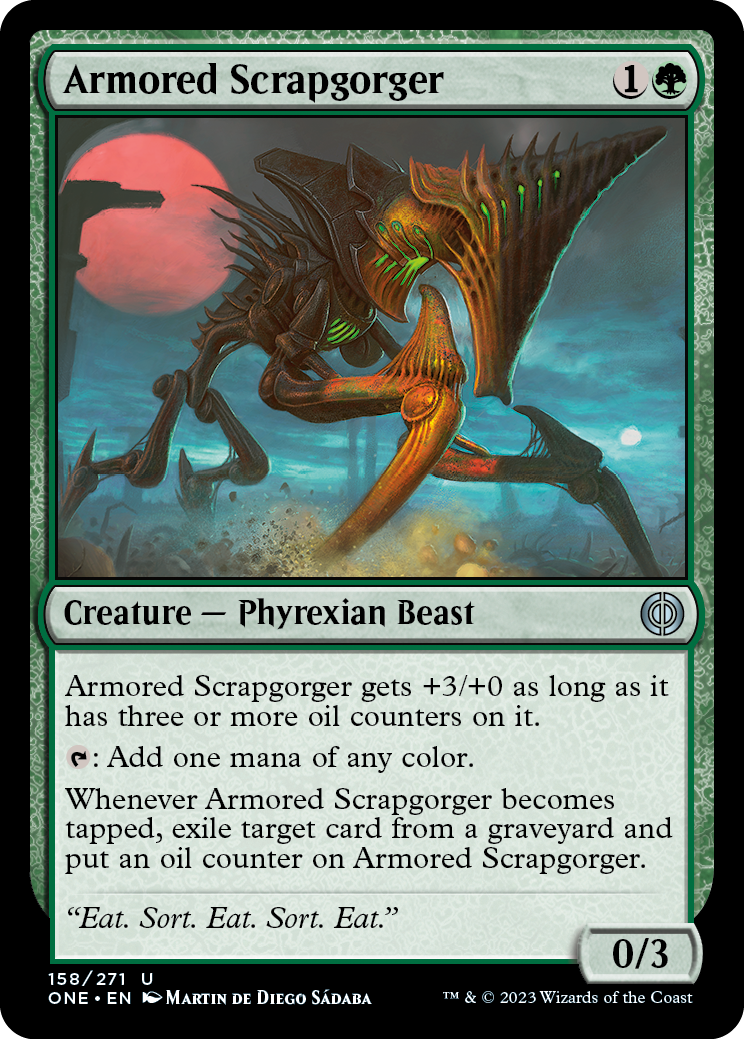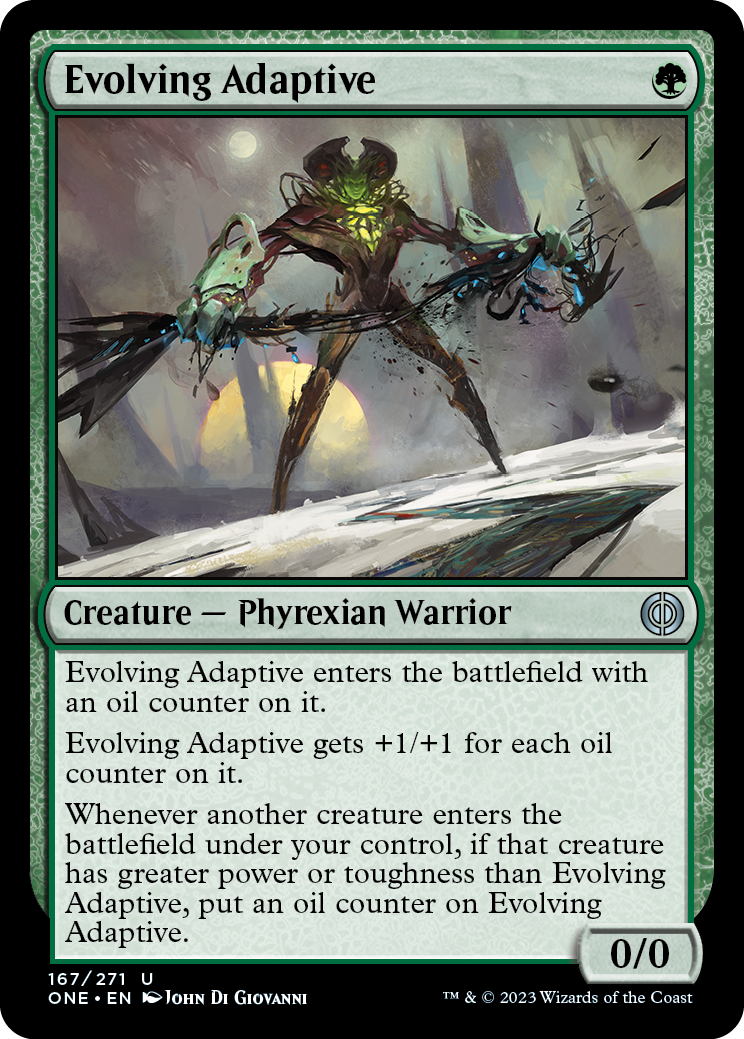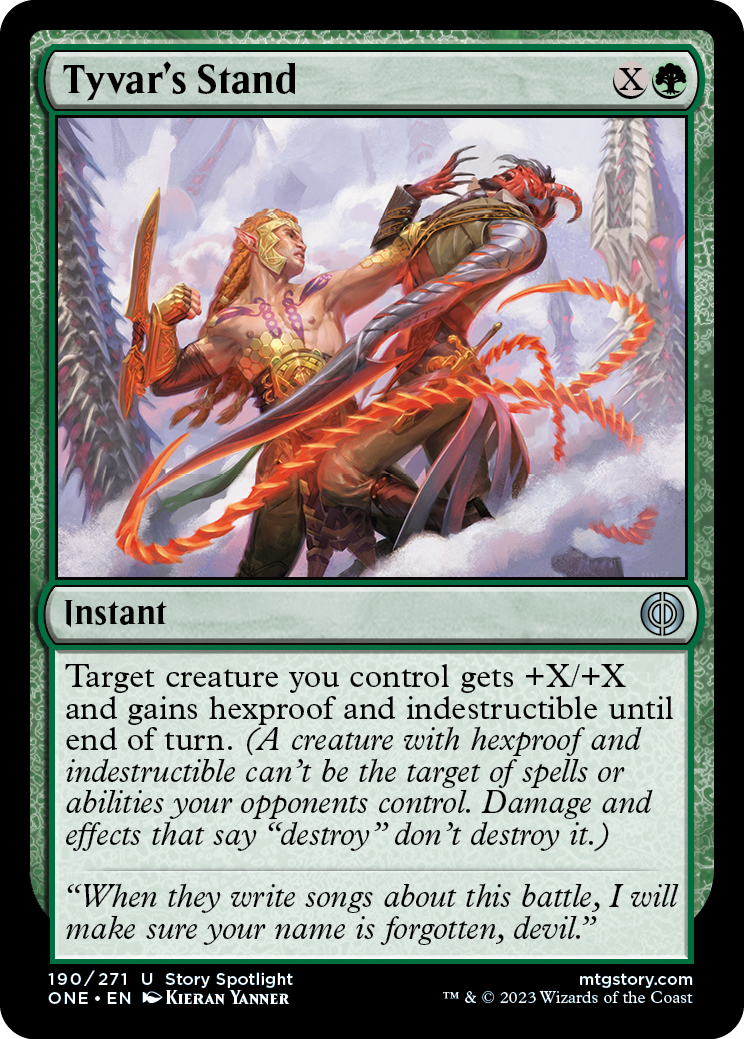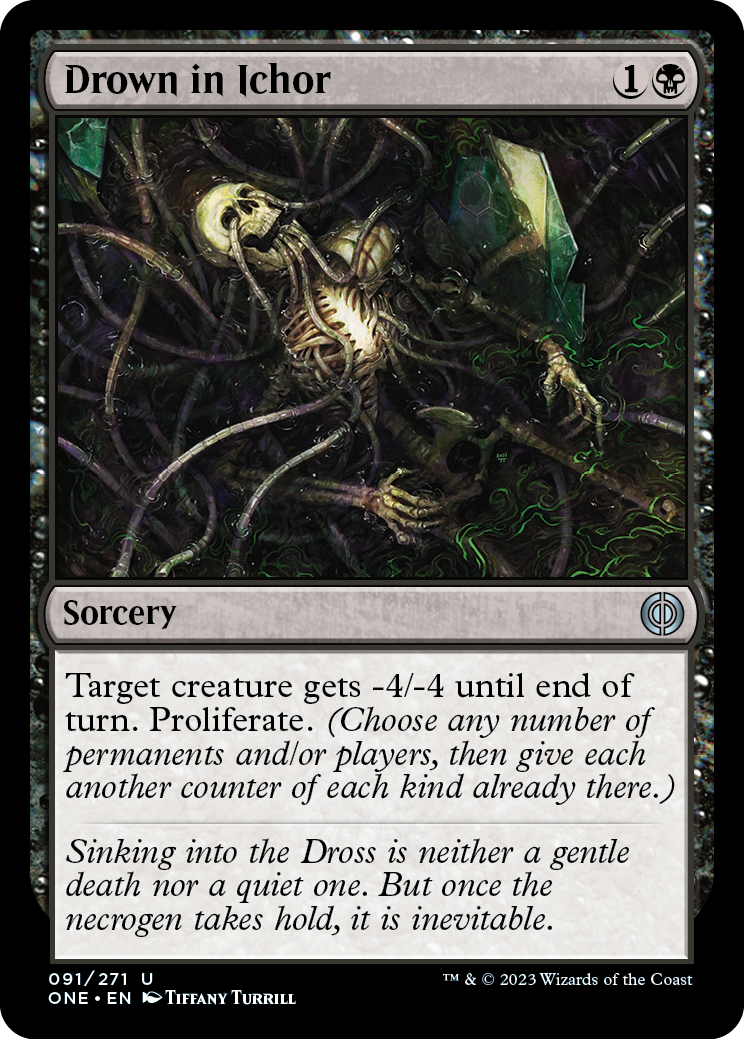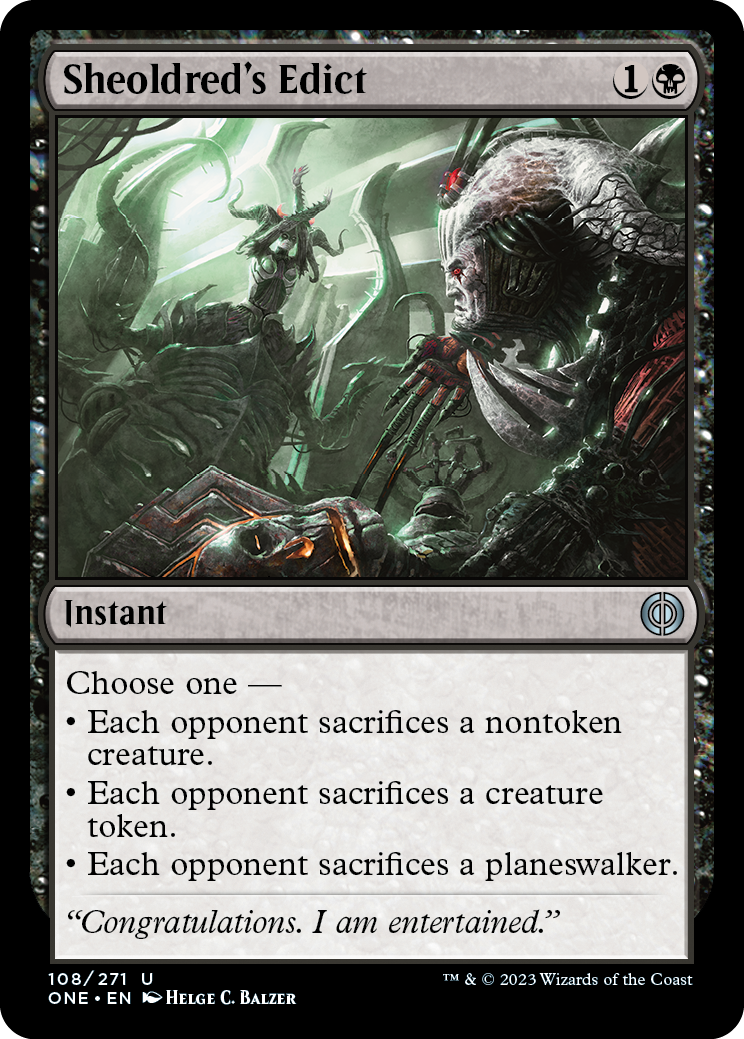 Rares
Bloated Contaminator
Venerated Rotpriest
Skrelv's Hive
Copperline Gorge
Skrelv, Defector Mite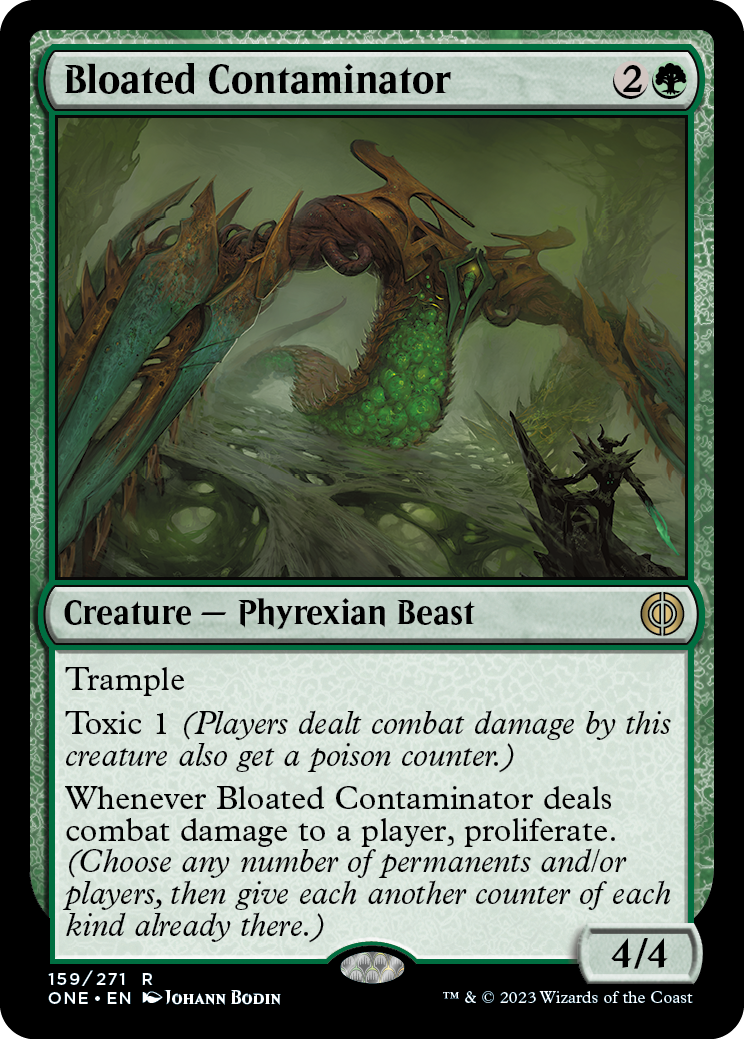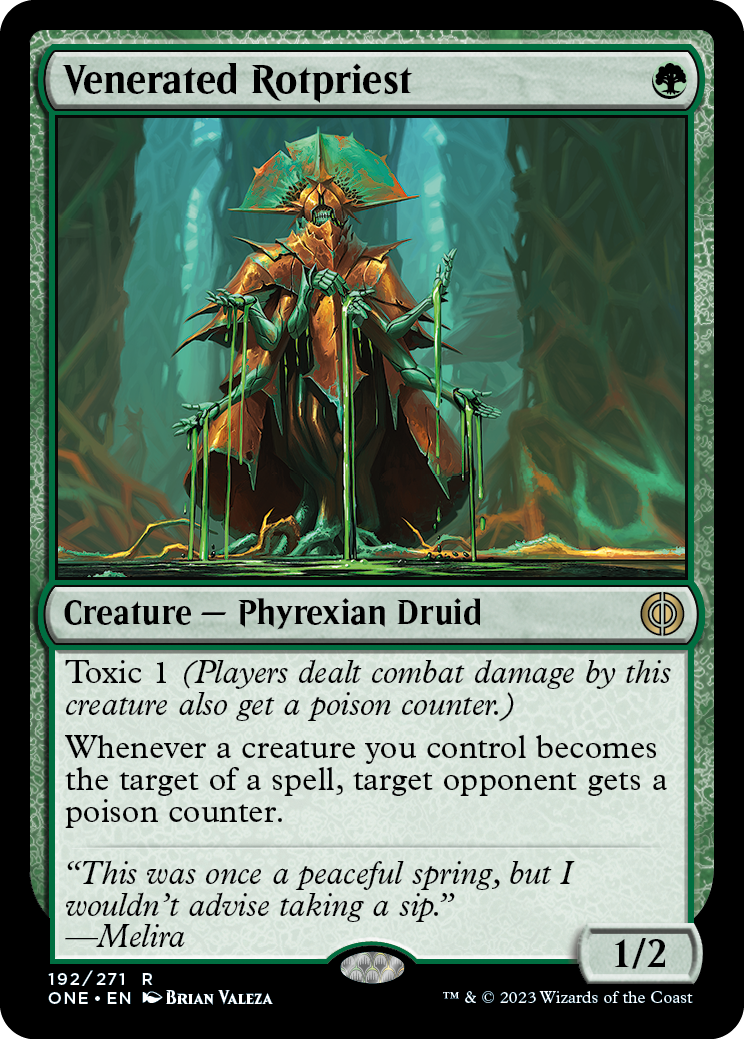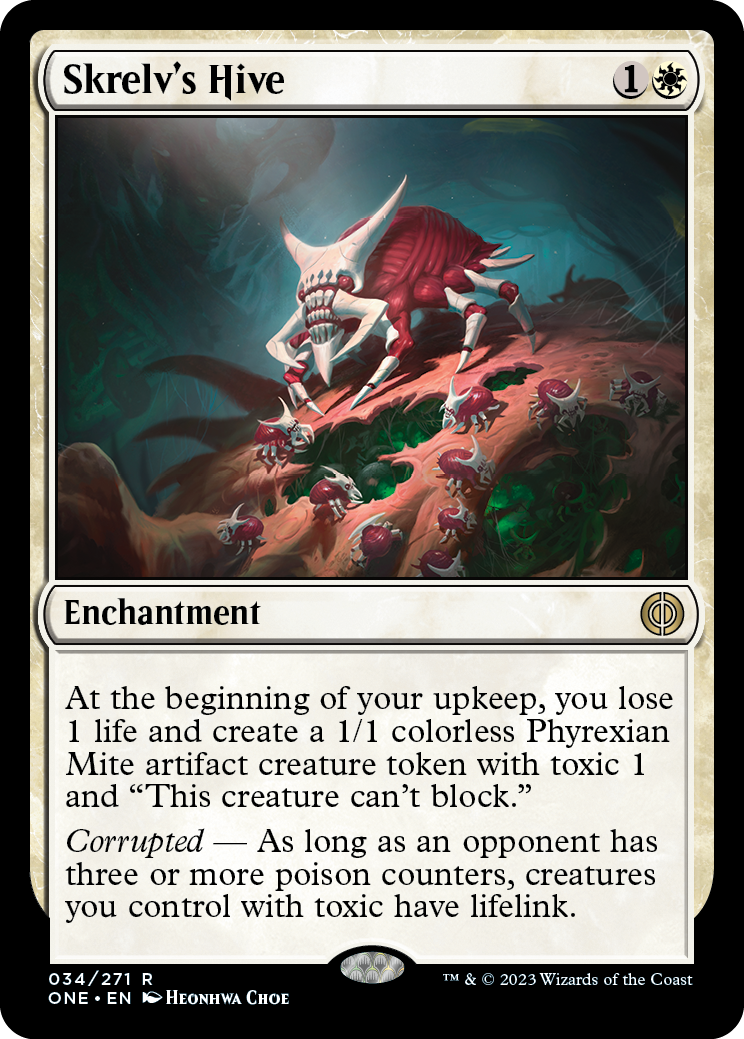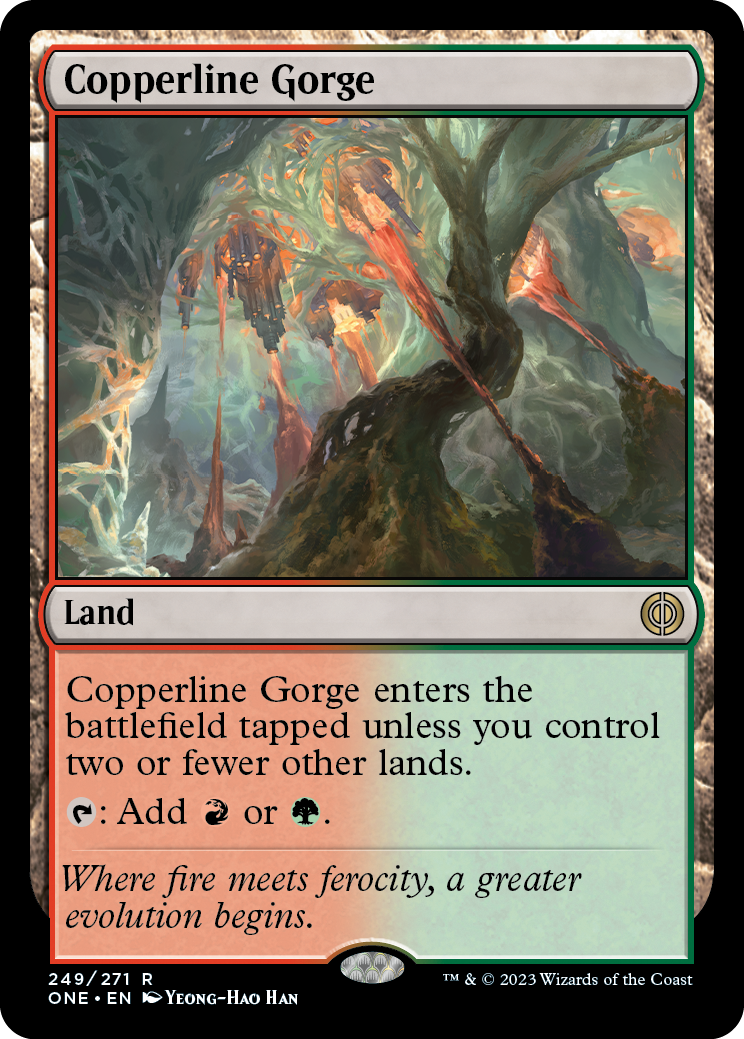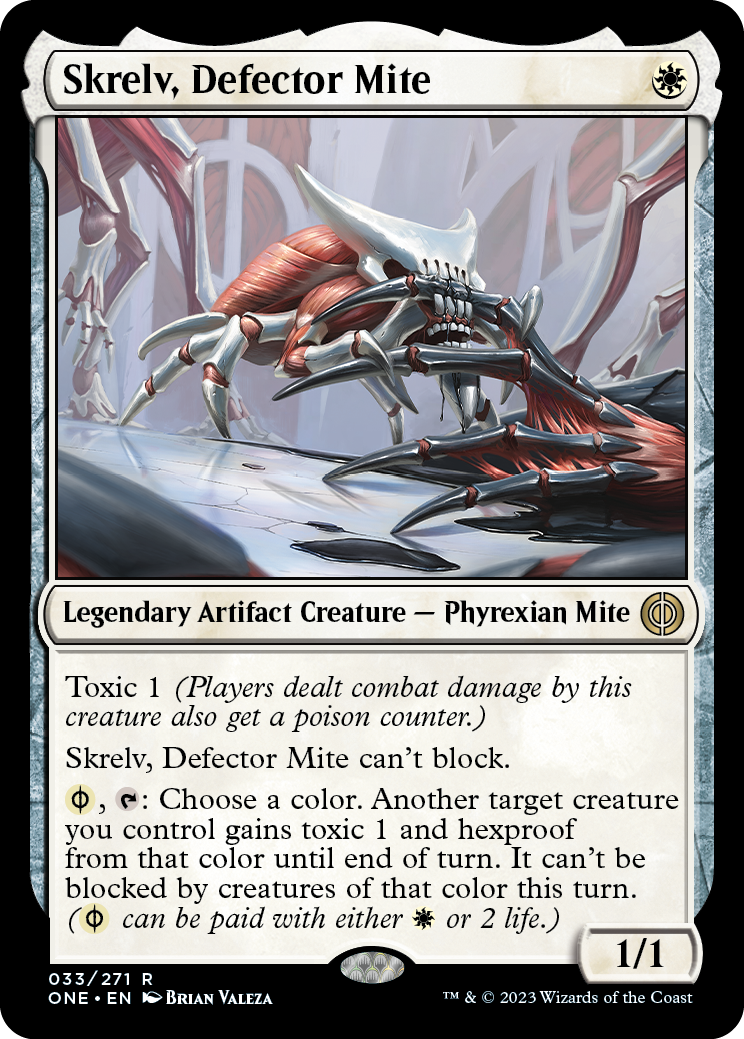 Mythic Rares
Vraska, Betrayal's Sting
Mondrak, Glory Dominus
Phyrexian Obliterator
Nissa, Ascended Animist
Tyrranax Rex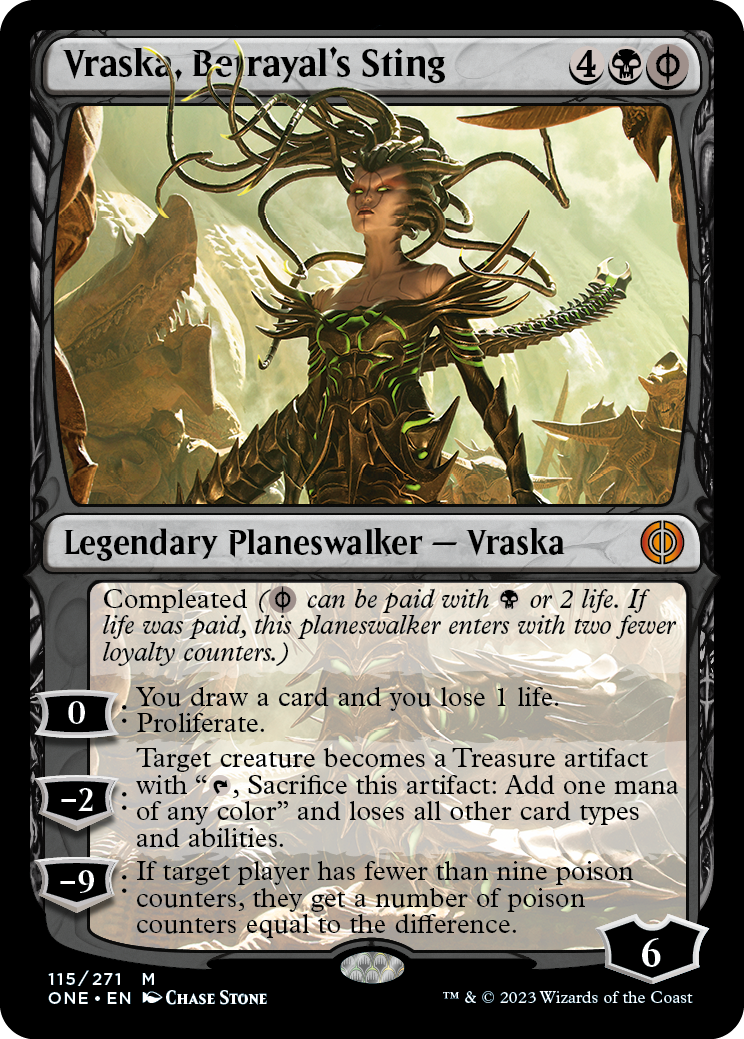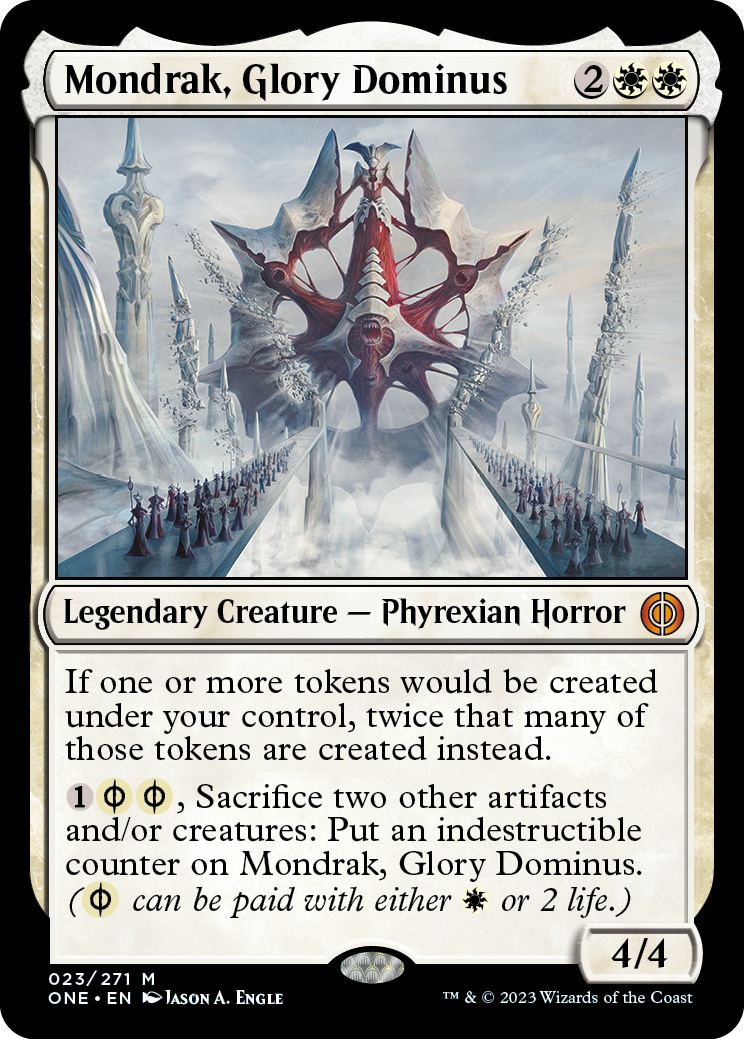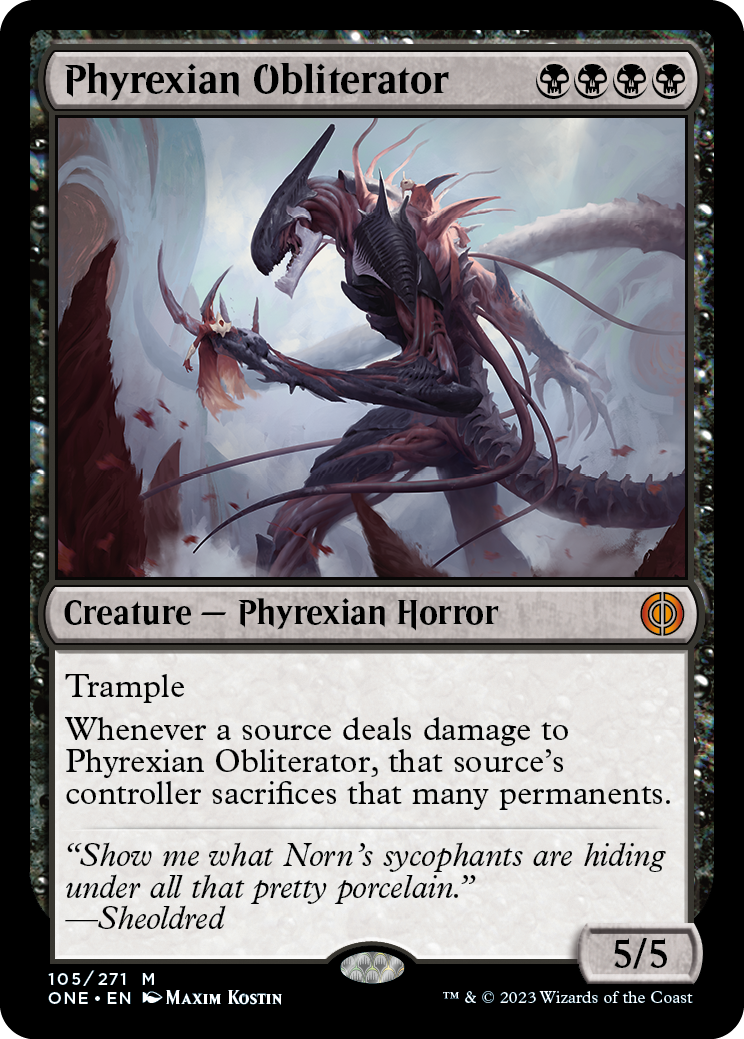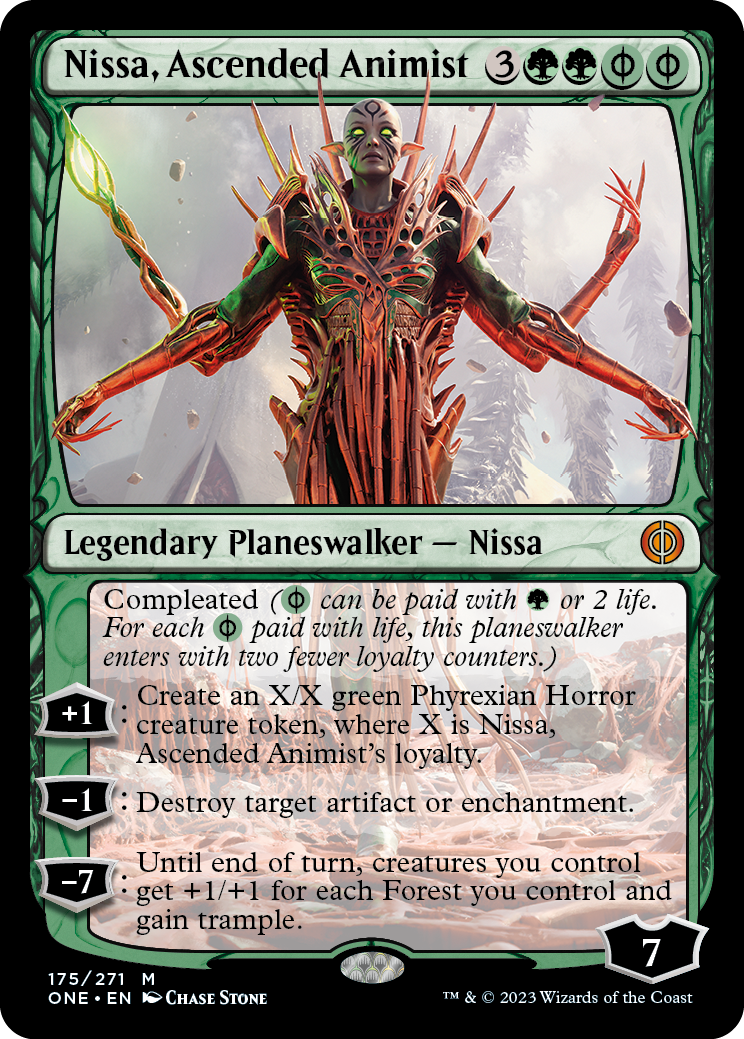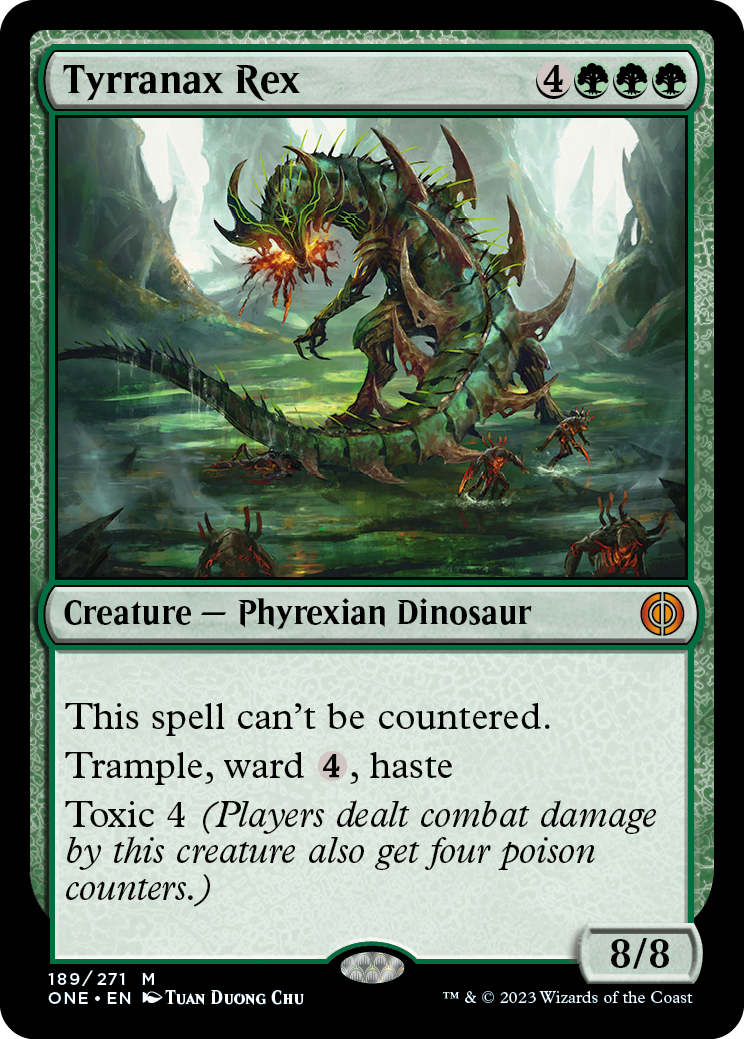 Phyrexia: All Will Be One Is Here
Now that you have some (preliminary) tools to match your talent, your next step might be to jump into the Standard Metagame Challenge, February 10–13, and test yourself while claiming rewards for your well-planned strategies. Or you can climb the ranked season ladder in Quick Drafts and Premier Drafts, take your new deck builds up against others in Standard or Alchemy matches, and much more on MTG Arena. See what's coming up in the MTG Arena event schedule in the weekly announcements.
Don't forget to take what you've learned out to your local game store for Phyrexia: All Will Be One events, too, to get that analog experience of opening packs, finding amazing cards, and having fun tapping and casting across from someone who could be your next friend.