Hurkyl, Master Wizard Rarity Update
Some viewers may have noticed that the recently revealed The Brothers' War card Hurkyl, Master Wizard, has two versions—a main set version and an extended art version found in Collector Boosters—that have two different rarities in the images. As far as we know, this is the only card that has this difference. If there are any other updates, we'll follow up.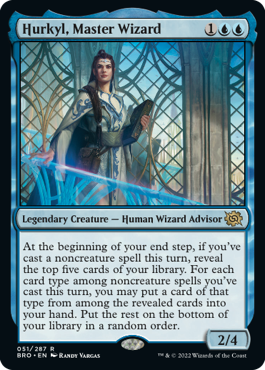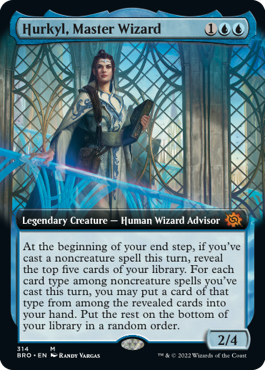 Though it's a bit unusual, both images are correct. The Hurkyl, Master Wizard main set version (found in all types of boosters) will drop as a rare. Meanwhile, the extended art Hurkyl, Master Wizard (found only in Collector Boosters) will drop as a mythic rare.
Previews for The Brothers' War are happening now through November 4, with tabletop Prerelease events kicking off November 11. To see more preview content from The Brothers' War, check out the Card Image Gallery.