The Lord of the Rings: Tales of Middle-earth™ Starter Kit Decklists
With The Lord of the Rings: Tales of Middle-earth™ Starter Kit, you and a friend can traverse Middle-earth and experience the story of The Lord of the Rings. Each Starter Kit comes with everything two players need to start epic head-to-head battles with friends.
EVERYTHING TWO PEOPLE NEED TO START PLAYING
Learn how to play in person and online with two ready-to-play decks (each with one traditional foil mythic rare and four rare cards—all new to Magic!) and codes to play with a friend online in MTG Arena. The interactive online tutorial and included Play Guide booklet will teach you the basics before you immerse yourself in a thrilling, strategic game that's never the same twice.
Here's everything included in each The Lord of the Rings: Tales of Middle-earth Starter Kit:
2 Ready-to-play 60-card decks

1 Gondor: Green-White deck
1 Mordor: Black-Red deck

1 Magic Play Guide booklet
2 Deck boxes
Codes for two people to unlock both decks to play online in MTG Arena (where available)
1 Traditional foil mythic rare card
4 Non-foil rare cards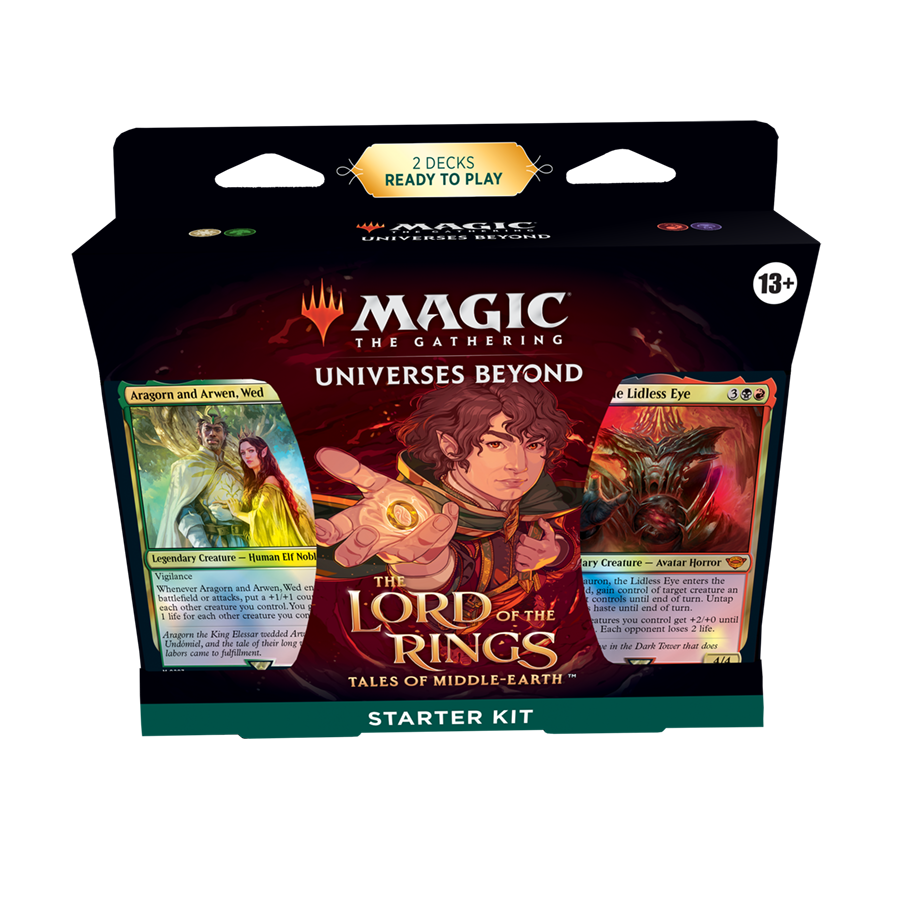 CHOOSE YOUR DECK
Each color, or color combination, in Magic reflects a certain style of play—each with its own personality, goals, and strategies.
Choose the Black-Red deck to join Sauron and the hordes of Mordor or choose to fight for the Free Peoples of Middle-earth with the Green-White deck.
TRAVERSE MIDDLE-EARTH
Get a taste of the rich and varied world of The Lord of the Rings and battle alongside familiar characters with cards that feature beautiful artwork and thematic game mechanics.
Plus, the new-to-Magic cards from the Start Kit are Modern legal, so you can begin new adventures with fan-favorite heroes and villains in your own decks.
Preorder Now!
(Editor's Note: The decklists below pull the newest printing of each card automatically from our card database, including printings which are not in this product. These decklists are not card-for-card product displays but rather interactive lists of the cards included in each deck.)
---
Gondor: Green-White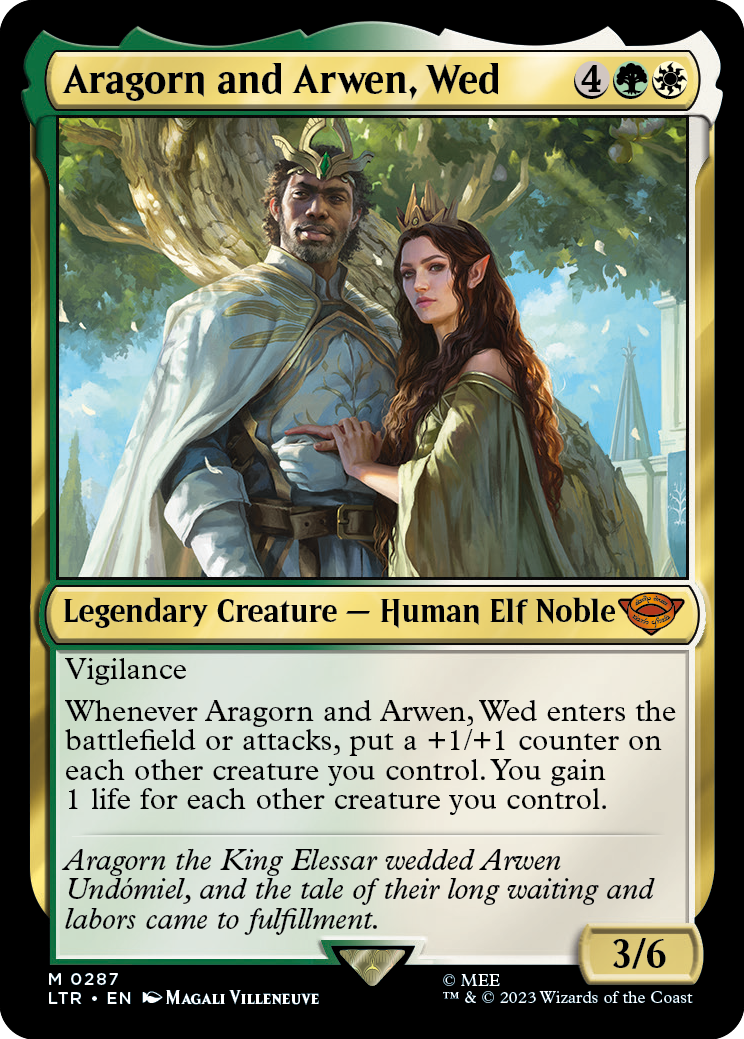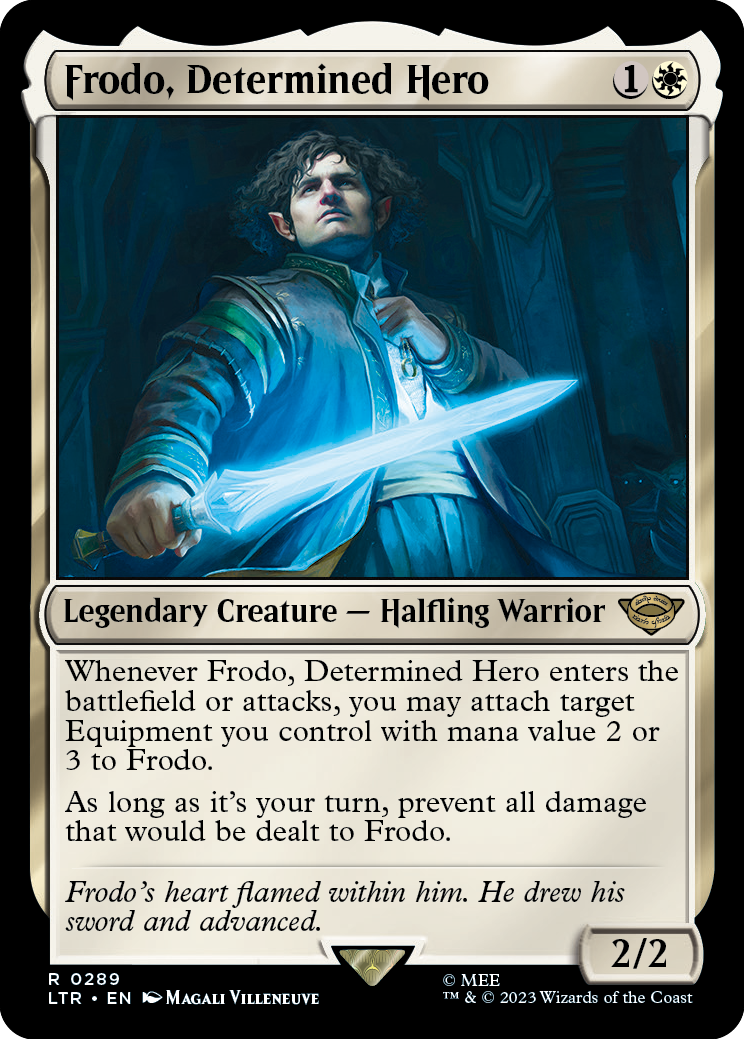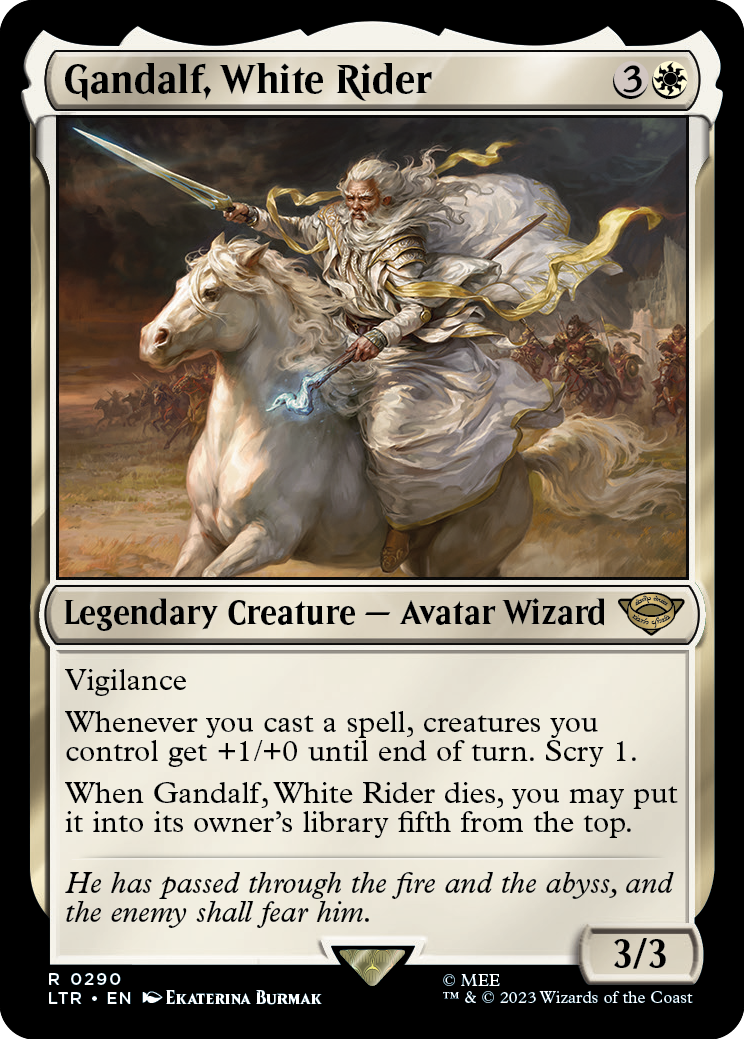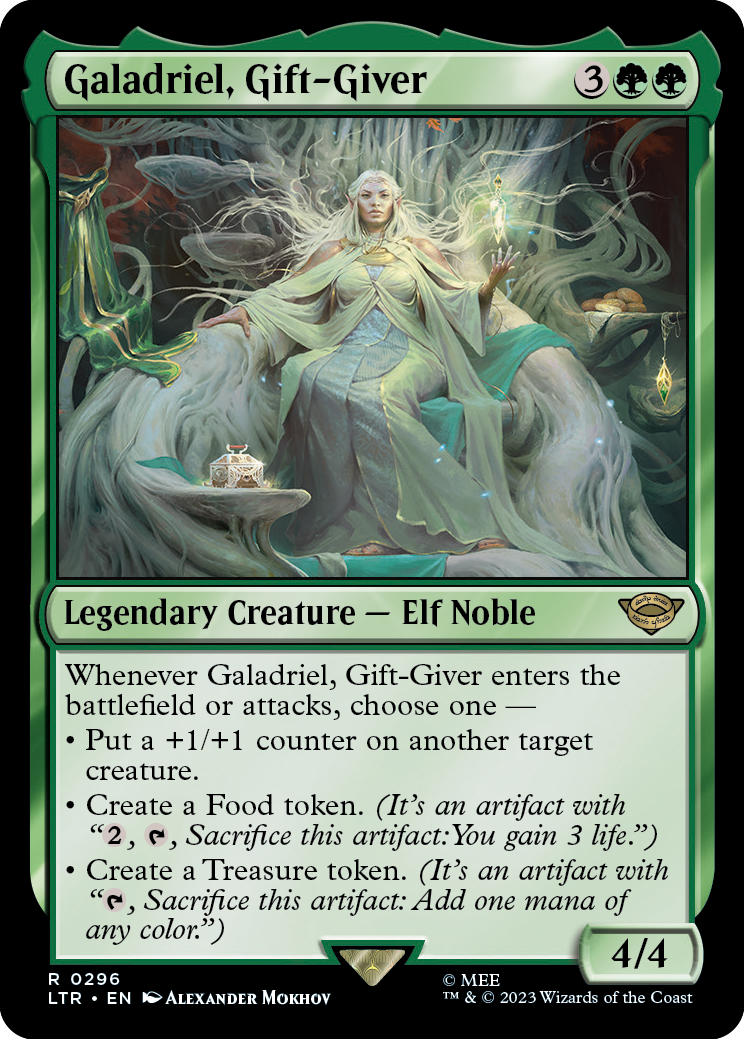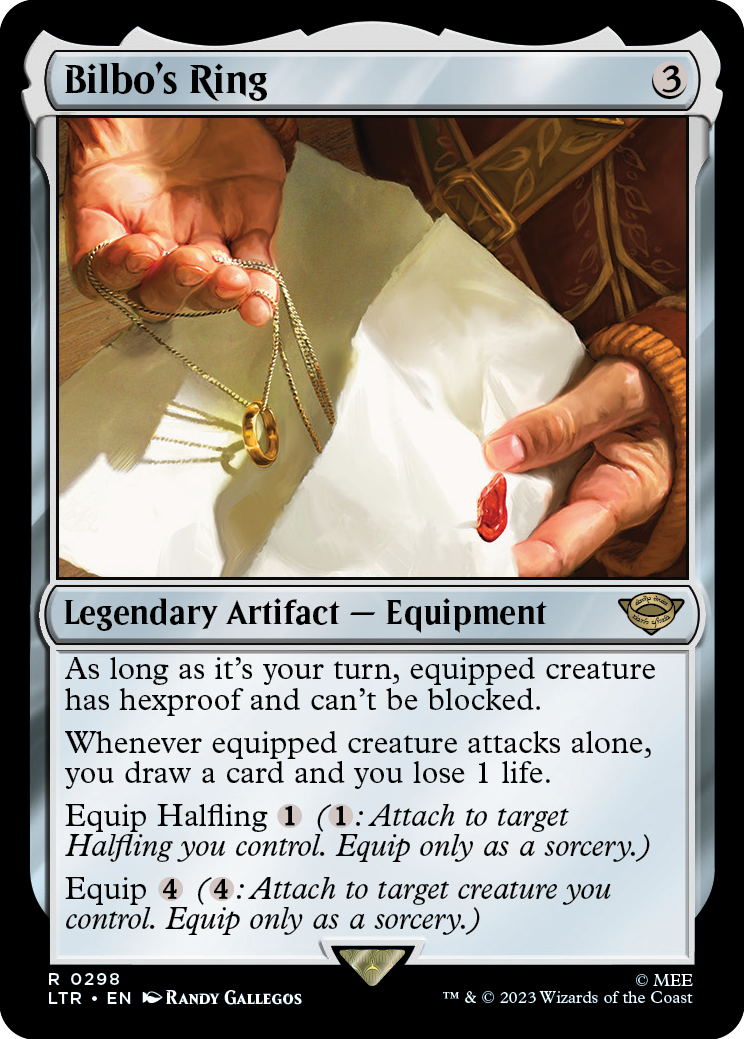 1 Aragorn and Arwen, Wed 1 Frodo, Determined Hero 1 Gandalf, White Rider 1 Galadriel, Gift-Giver 1 Bilbo's Ring 3 Knight of the Keep 1 Westfold Rider 1 East-Mark Cavalier 1 Eastfarthing Farmer 2 Protector of Gondor 1 Dúnedain Blade 1 Second Breakfast 1 Rosie Cotton of South Lane 2 Banishing Light 1 Landroval, Horizon Witness 1 You Cannot Pass! 2 Mushroom Watchdogs 2 Wose Pathfinder 2 Bag End Porter 1 Generous Ent 2 Many Partings 1 Galadhrim Bow 1 Meriadoc Brandybuck 1 Peregrin Took 1 Stew the Coneys 1 Butterbur, Bree Innkeeper 2 Shire Terrace 2 Graypelt Refuge 11 Forest 11 Plains
Mordor: Black-Red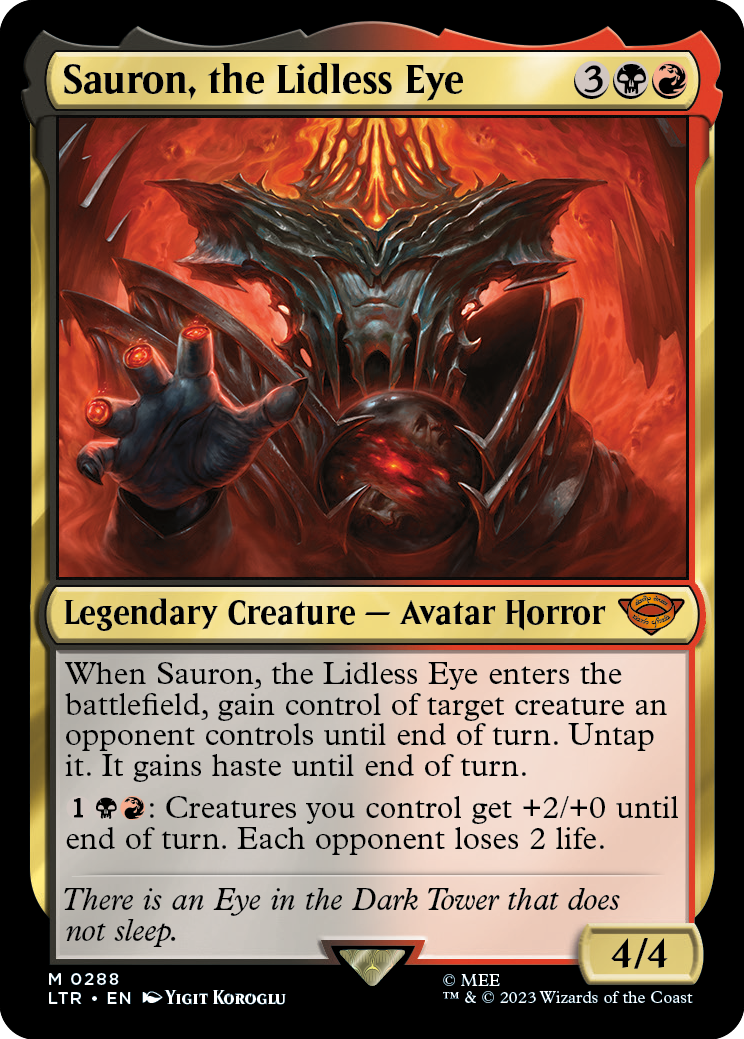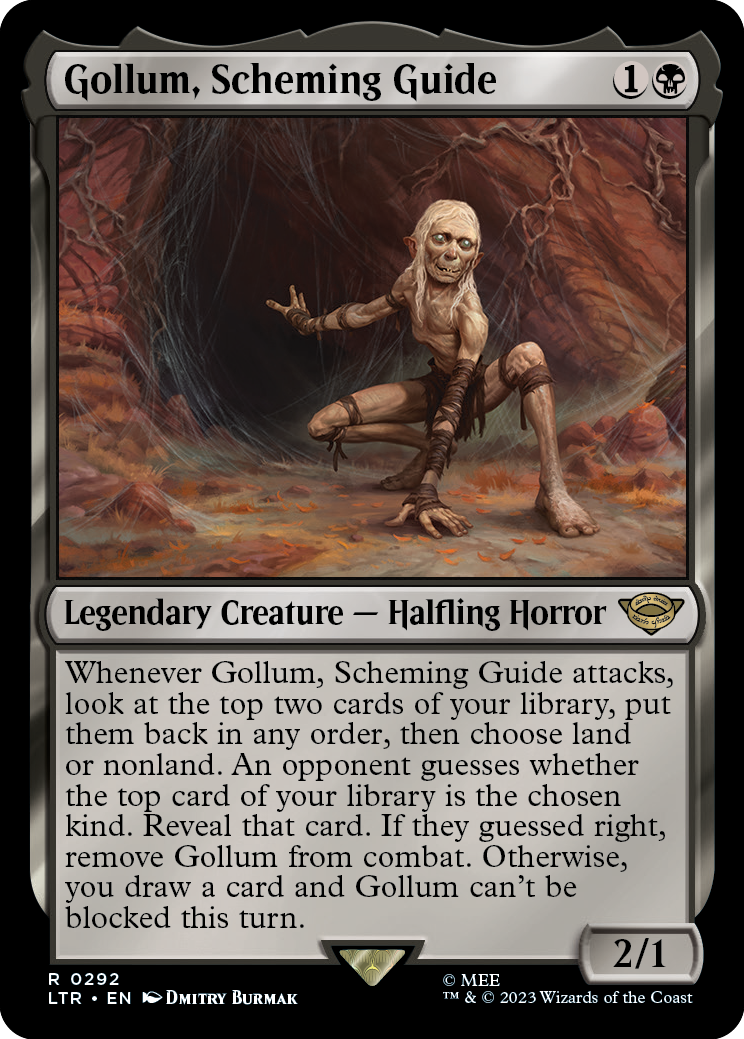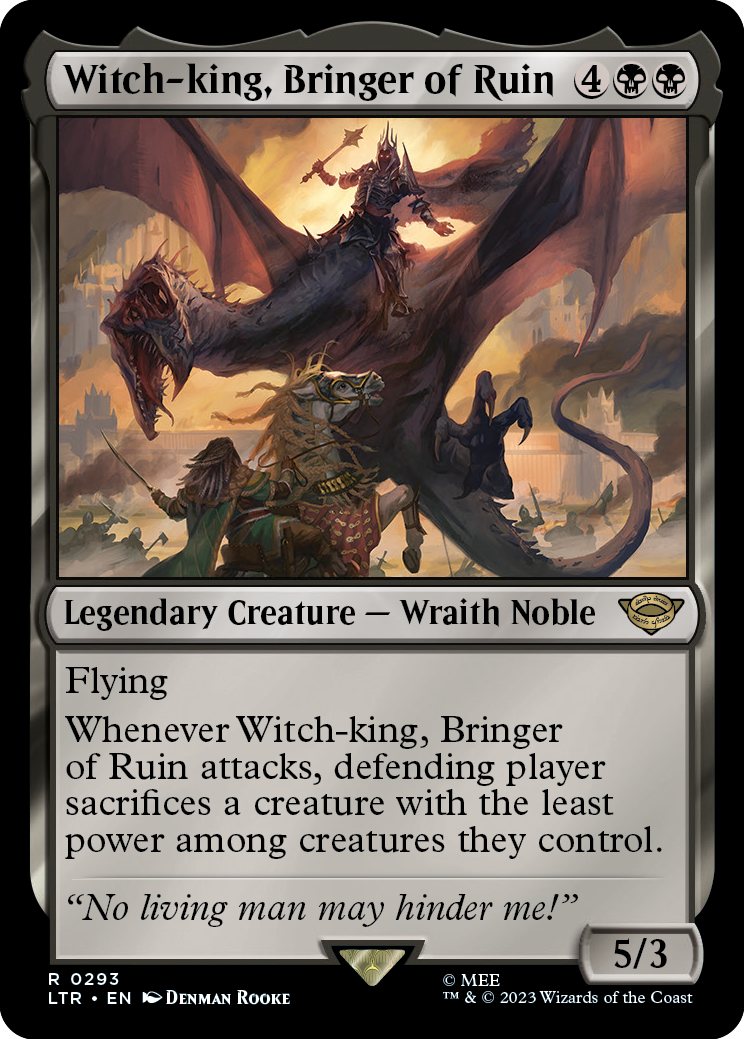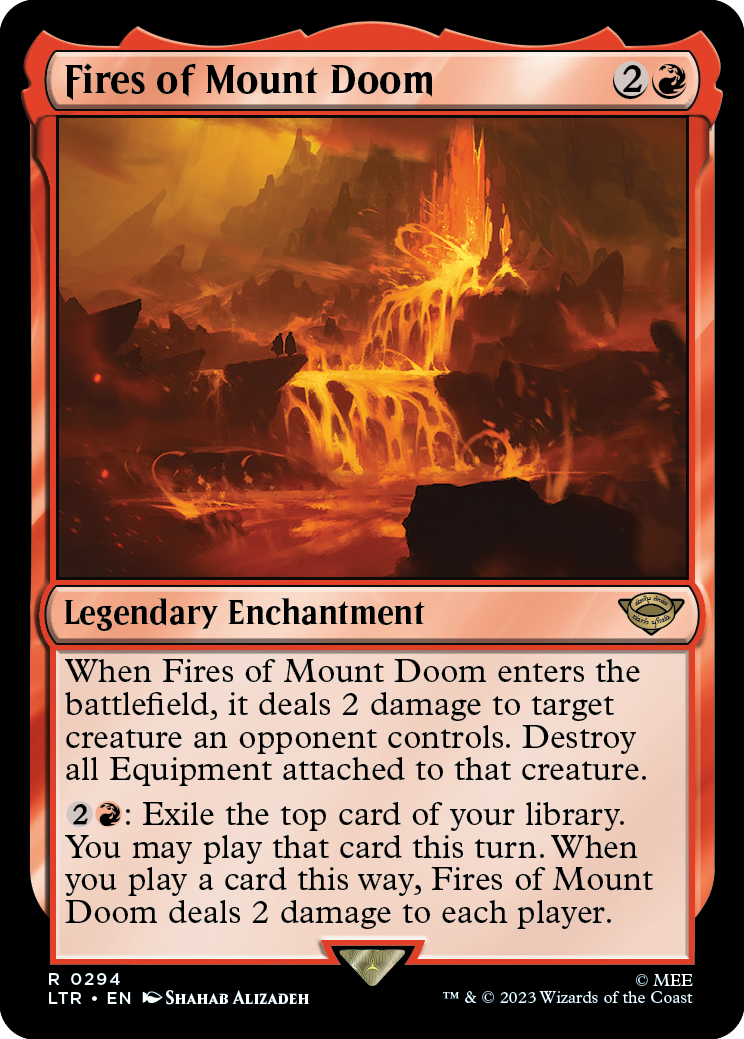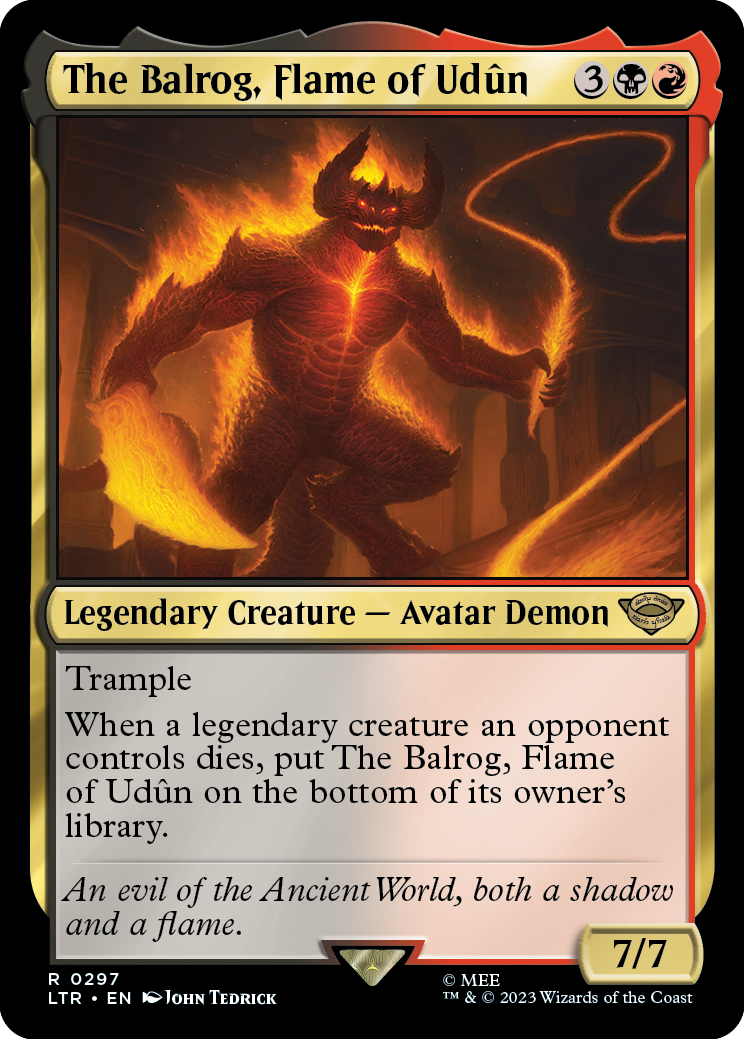 1 Sauron, the Lidless Eye 1 Gollum, Scheming Guide 1 Witch-king, Bringer of Ruin 1 Fires of Mount Doom 1 The Balrog, Flame of Udûn 3 Goblin Assailant 2 Easterling Vanguard 2 Feed the Swarm 2 Dunland Crebain 2 Mordor Trebuchet 1 Snarling Warg 1 Shelob's Ambush 1 Nasty End 1 Gothmog, Morgul Lieutenant 1 Voracious Fell Beast 1 Swarming of Moria 2 Olog-hai Crusher 1 Oliphaunt 1 Cast into the Fire 1 Fire of Orthanc 1 Goblin Fireleaper 1 Grishnákh, Brash Instigator 2 Foray of Orcs 1 Mauhúr, Uruk-hai Captain 1 Uglúk of the White Hand 1 Mind Stone 4 Evolving Wilds 11 Swamp 11 Mountain
---
Look for The Lord of the Rings: Tales of Middle-earth Starter Kits at your local game store, online through Amazon, and elsewhere Magic: The Gathering products are sold.