Where to Find Wilds of Eldraine Previews
Once upon a time, there was a Magic set full of faeries, giants, witches, and knights. Now, that time approaches once more as we prepare for Wilds of Eldraine's preview season. We've created this handy guide to help you find all the exciting cards from this whimsical set.
On August 15, 2023, beginning at 10 a.m. PT (1 p.m. ET), you'll be able to tune in to the official Magic: The Gathering YouTube channel or twitch.tv/Magic to watch the official debut of Wilds of Eldraine. You'll get your first glimpse at the mechanics, artwork, and designs from this new set.
This page is your guide to when and who is previewing cards from this set, acting as a day-to-day guide to preview season. This will help you find the previews you're looking for and avoid engaging with previews if you choose. 
Below, you'll find links to each of the preview outlets who will be sharing Wilds of Eldraine previews. Once those previews are live, we'll update the links straight to them; if the link goes to the website's homepage or a social media page instead, that means the outlet likely hasn't previewed the card yet. 
And if you want to see all the cards in one place, you can check out the Wilds of Eldraine Card Image Gallery! This new and improved system will allow you to search through cards in the set, their different versions, and find what products those cards can be found in. We'll be updating the Card Image Gallery every morning, Monday through Friday, so it'll contain all the cards previewed the previous day (and earlier), but not the day of.
For the most up-to-date fairy-tale facts, bookmark this page and check back each day during Wilds of Eldraine's preview season! The set releases on September 8, 2023. You can preorder Wilds of Eldraine now through your local game store, online retailers like Amazon, and elsewhere Magic products are sold.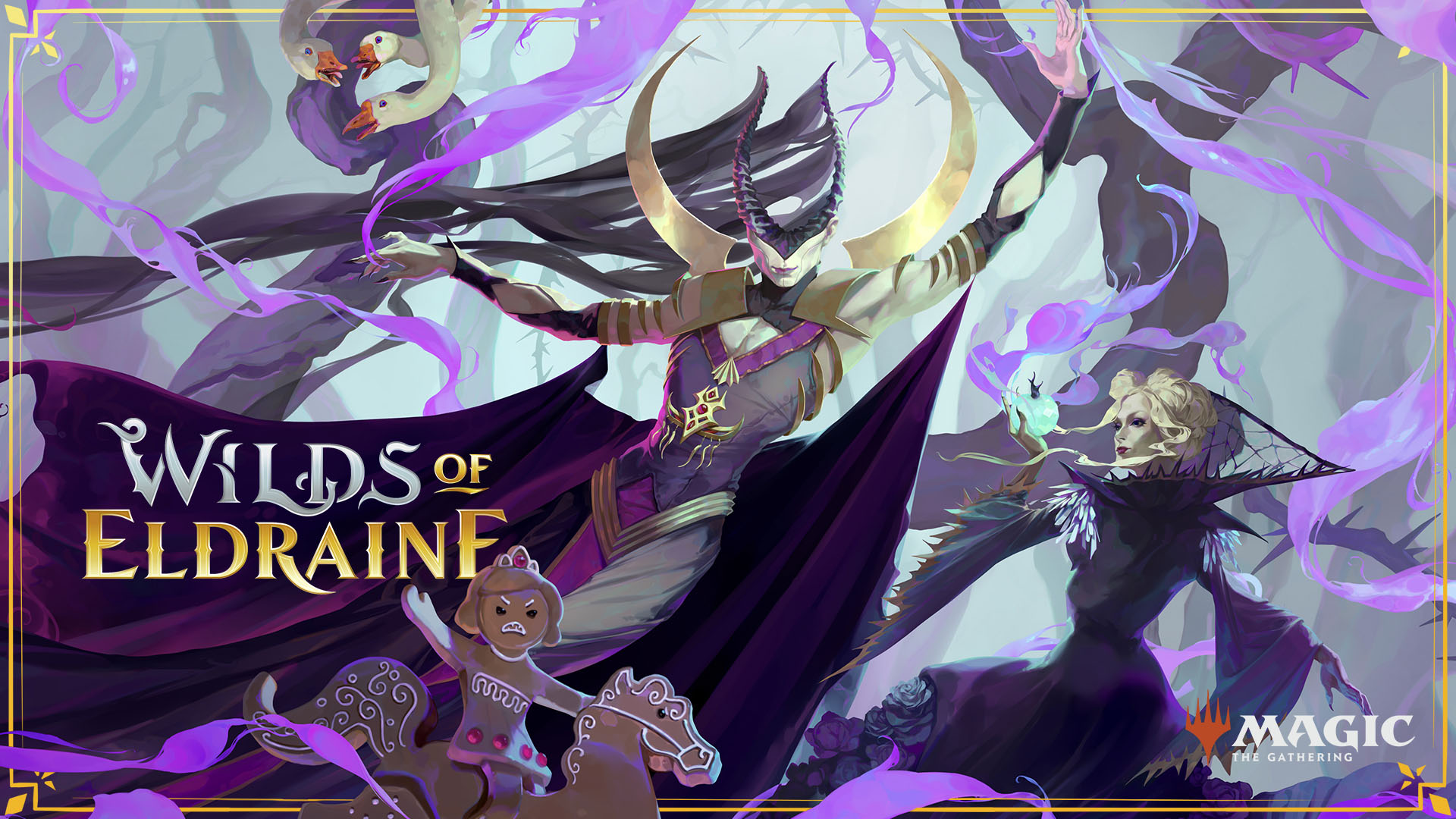 Wilds of Eldraine Previews 
August 15 
August 16
August 17
August 18 
August 19 
August 20 
August 21 
August 22 
August 23 
Wilds of Eldraine Commander Previews 
August 15 
August 22 
August 23