Alchemy Rebalancing for April 4, 2023
Here are the latest card rebalances and breakdowns for the Alchemy format, releasing April 4, 2023.
Ninjas
The changes around Kamigawa: Neon Dynasty's Ninjas aim to improve their defensive capabilities. The buffs are primarily focused on adding more 4-toughness Ninjas and decreasing ninjutsu costs.
With lower ninjutsu costs, players have more available mana to cast interactive spells and creatures to block with in the same turn they use ninjutsu. The lower ninjutsu costs and other general buffs to the deck also better reward players for enabling ninjutsu and building around the mechanic.
Dokuchi Silencer
Changed "discard a creature card" to "discard a card."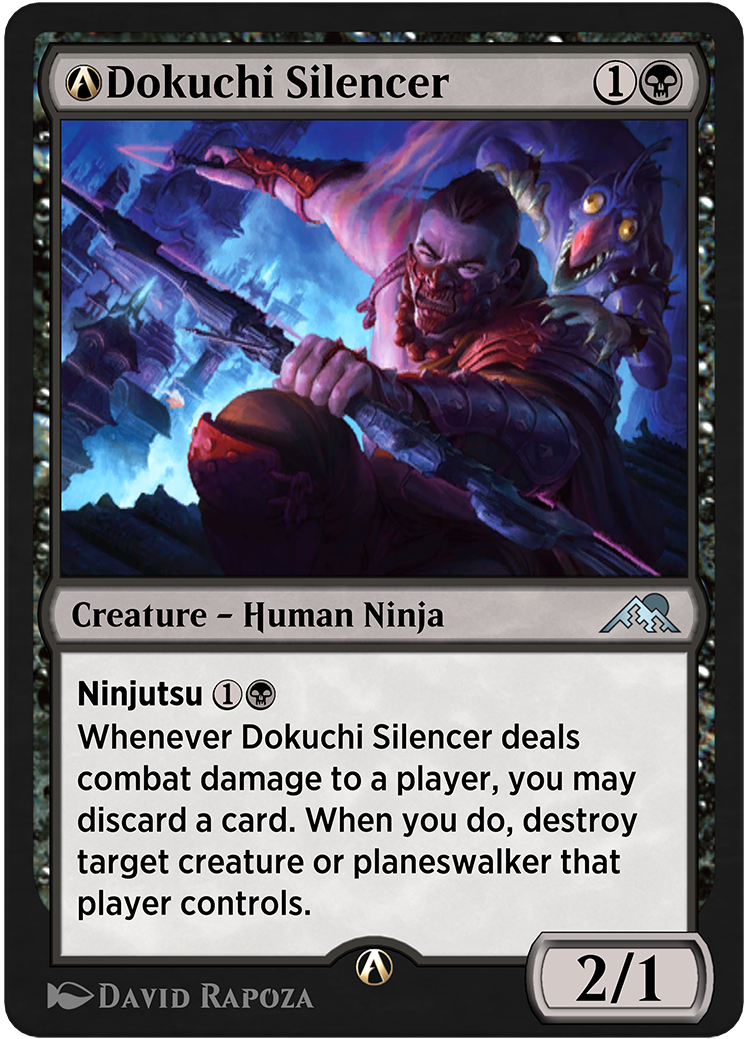 Futurist Operative
Cost U (from 3U)
Now 0/4 (from 3/4)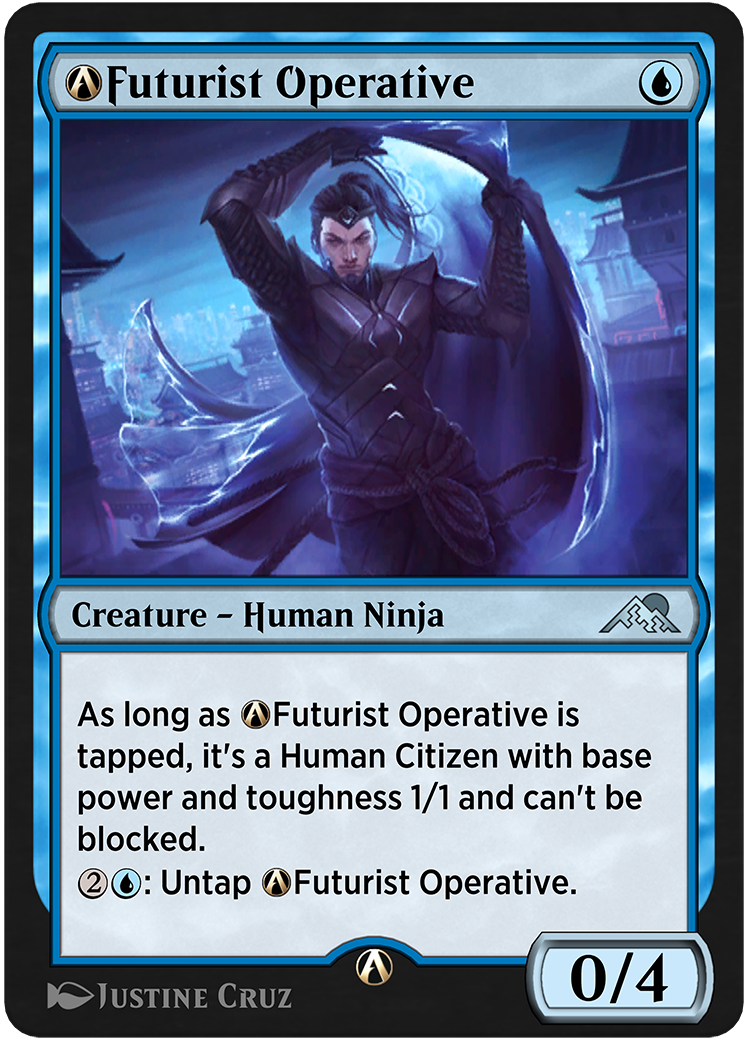 Krydle of Baldur's Gate
Removed the mana cost from the second ability.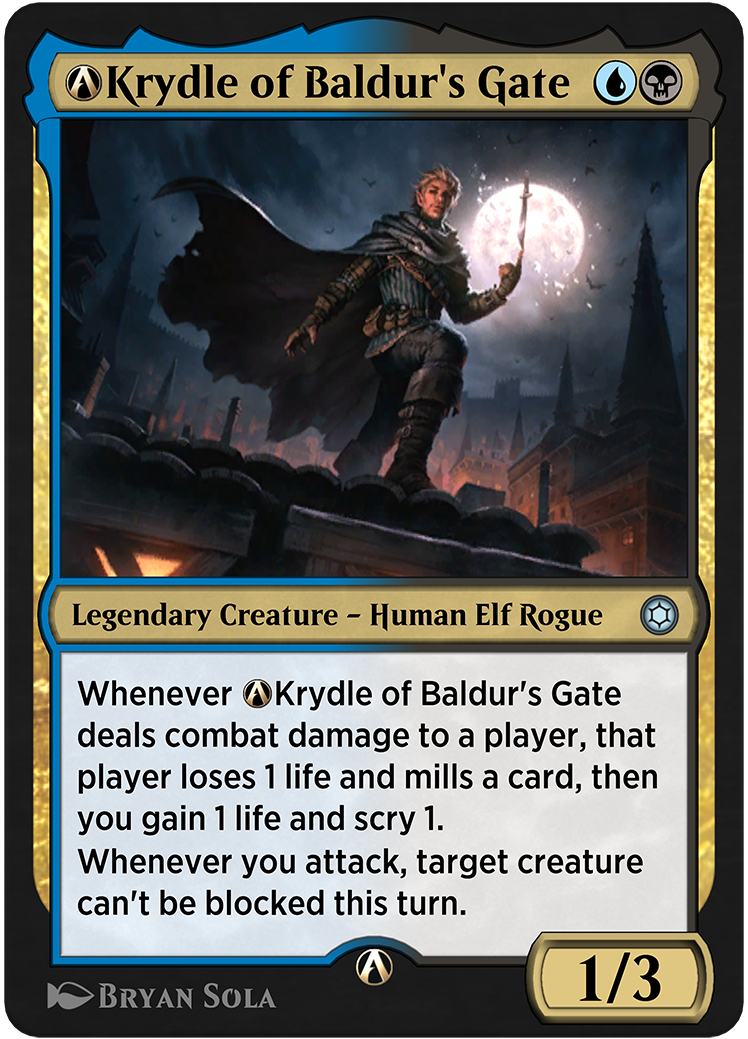 Moon-Circuit Hacker
Now scries 2 before drawing a card.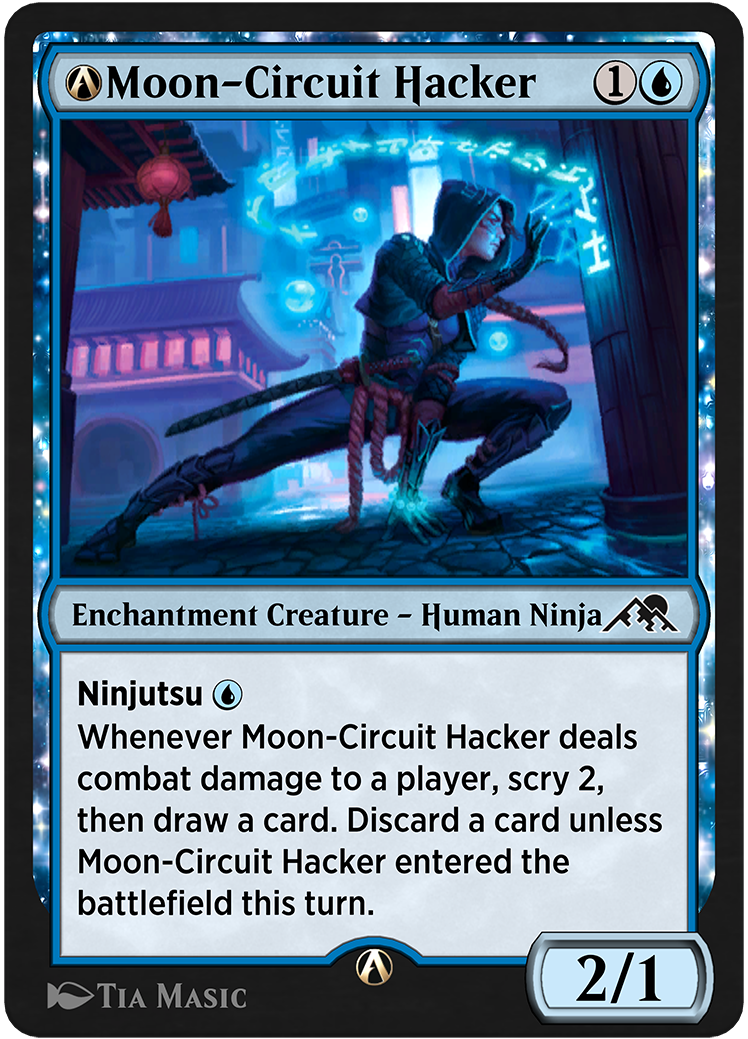 Nezumi Prowler
Changed "target creature you control gains deathtouch and lifelink until end of turn" to "put a deathtouch counter and a lifelink counter on target creature you control."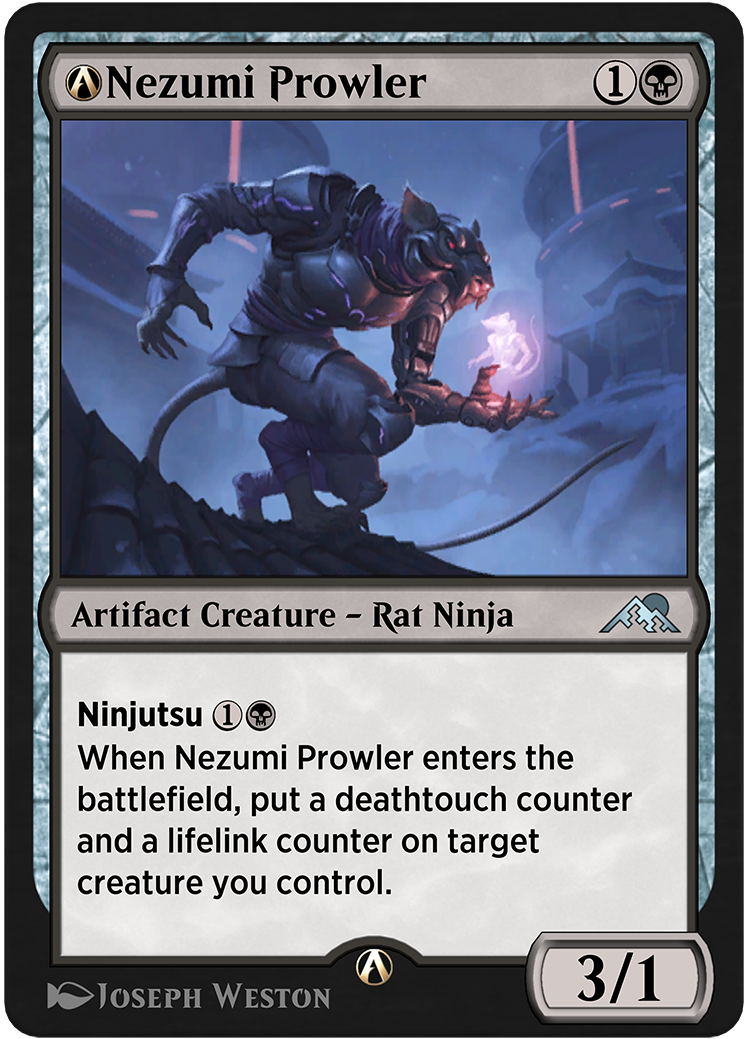 Nightclub Bouncer
Changed "This spell costs 1 more to cast" to "This spell costs 2 more to cast."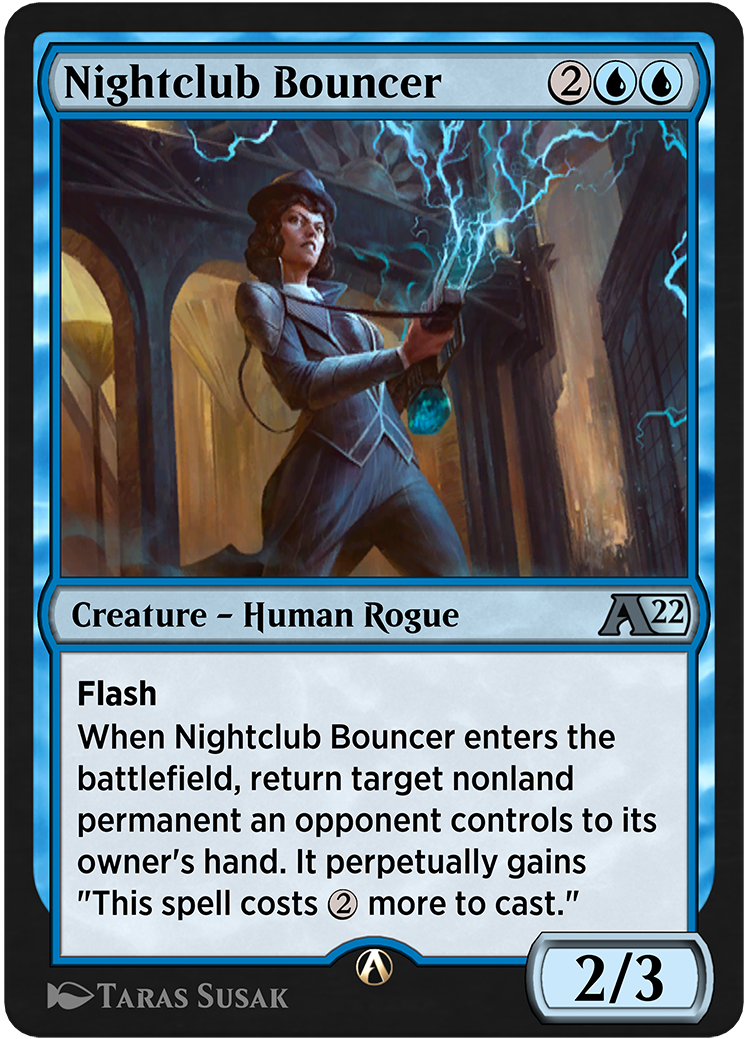 Prosperous Thief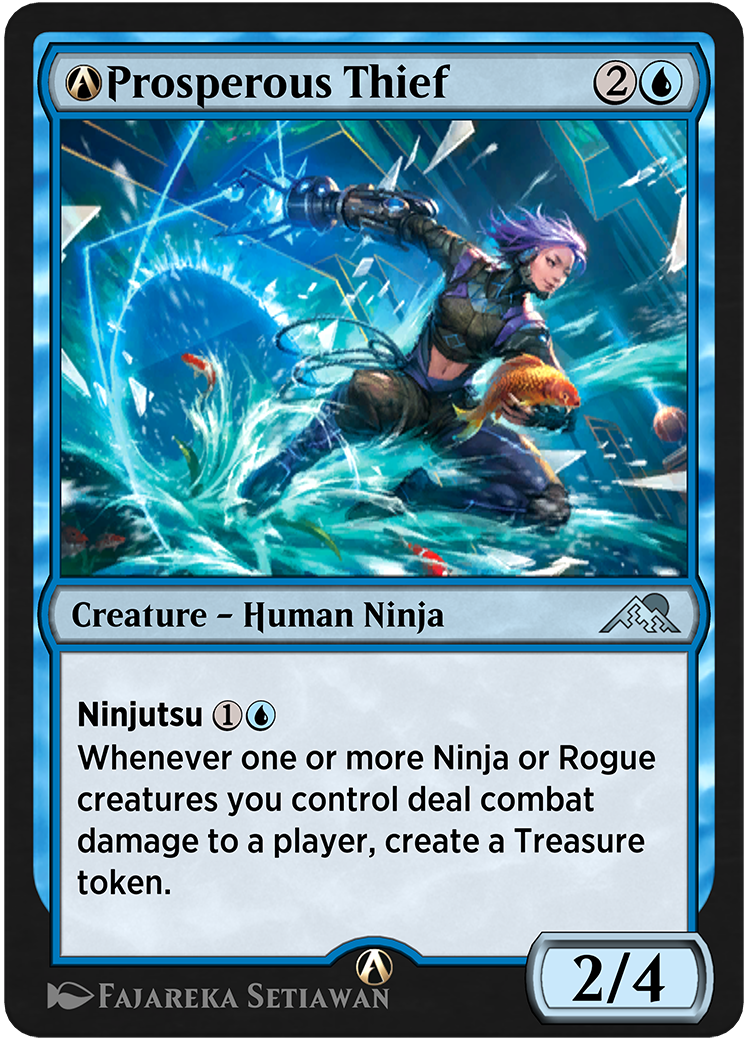 Satoru Umezawa
Now 3/4 (from 2/4)
Changed "Each creature card in your hand has ninjutsu 2UB" to "Each creature card in your hand has ninjutsu 1UB."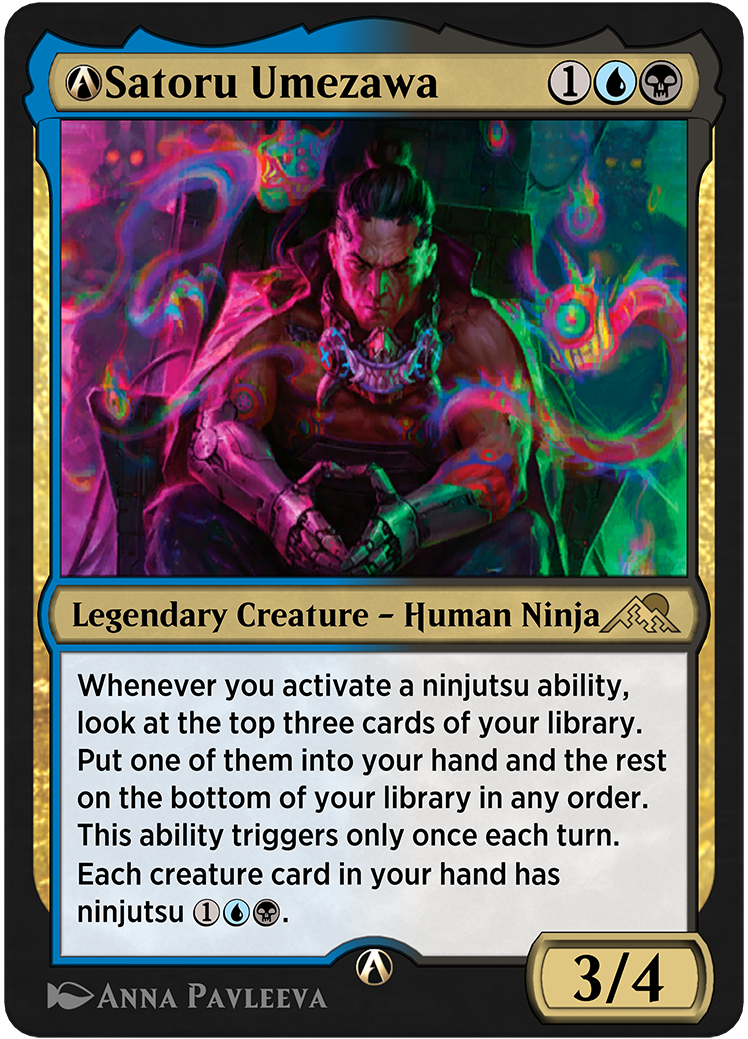 Nashi, Moon Sage's Scion
Cost: Ninjutsu 2B (from 3B)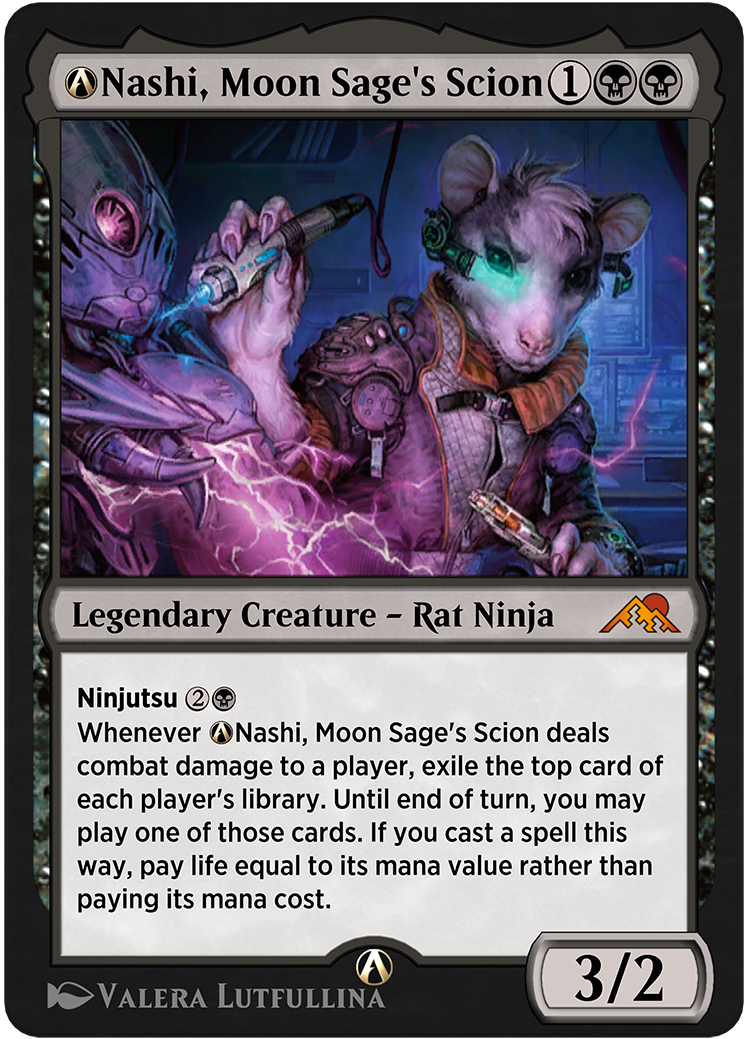 Silver-Fur Master
Cost: Ninjutsu H (a single U/B hybrid mana symbol) (from UB)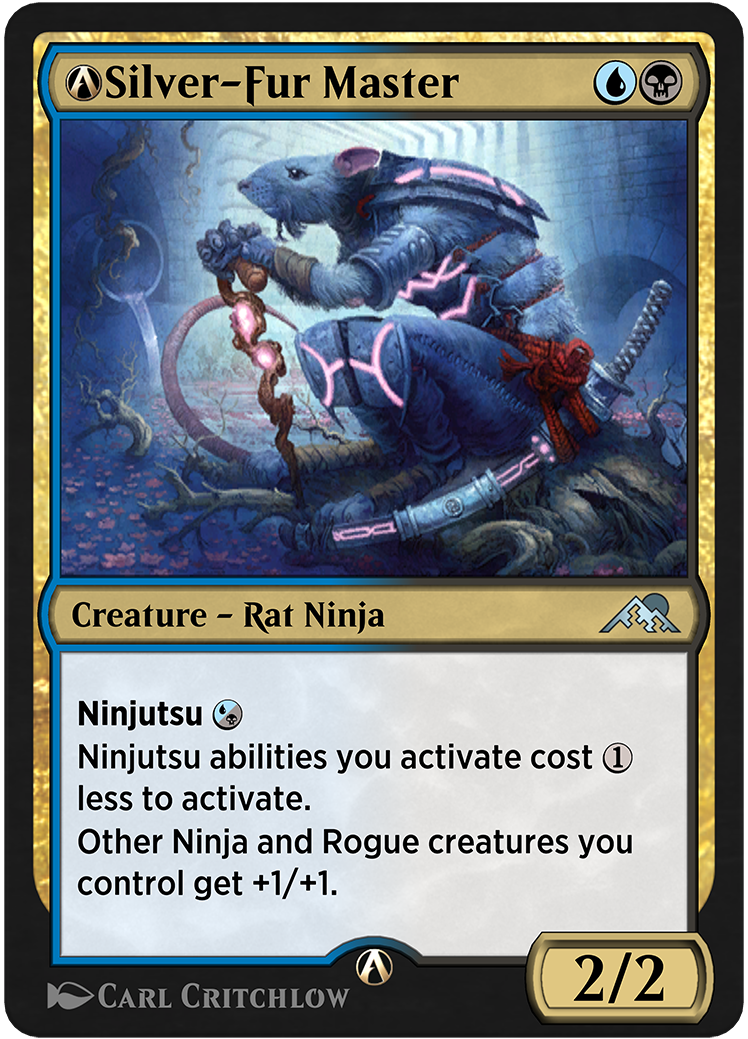 Swarm Saboteur
Cost: Ninjutsu B (from 1B)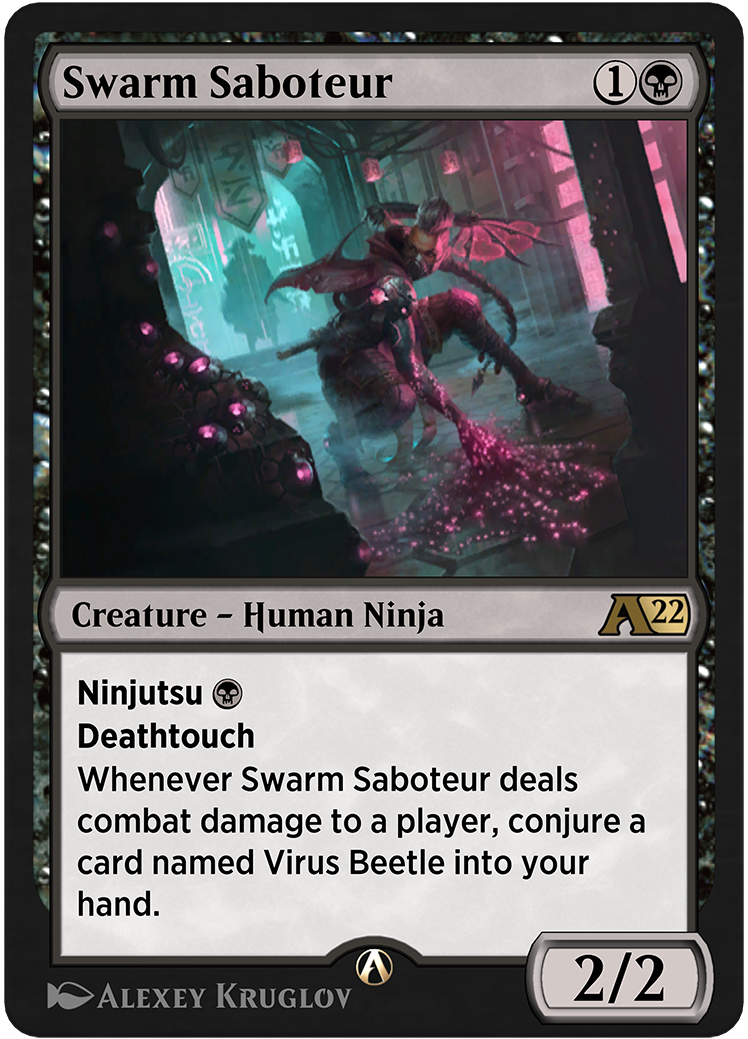 Thousand-Faced Shadow
Cost: Ninjutsu 2U (from 2UU)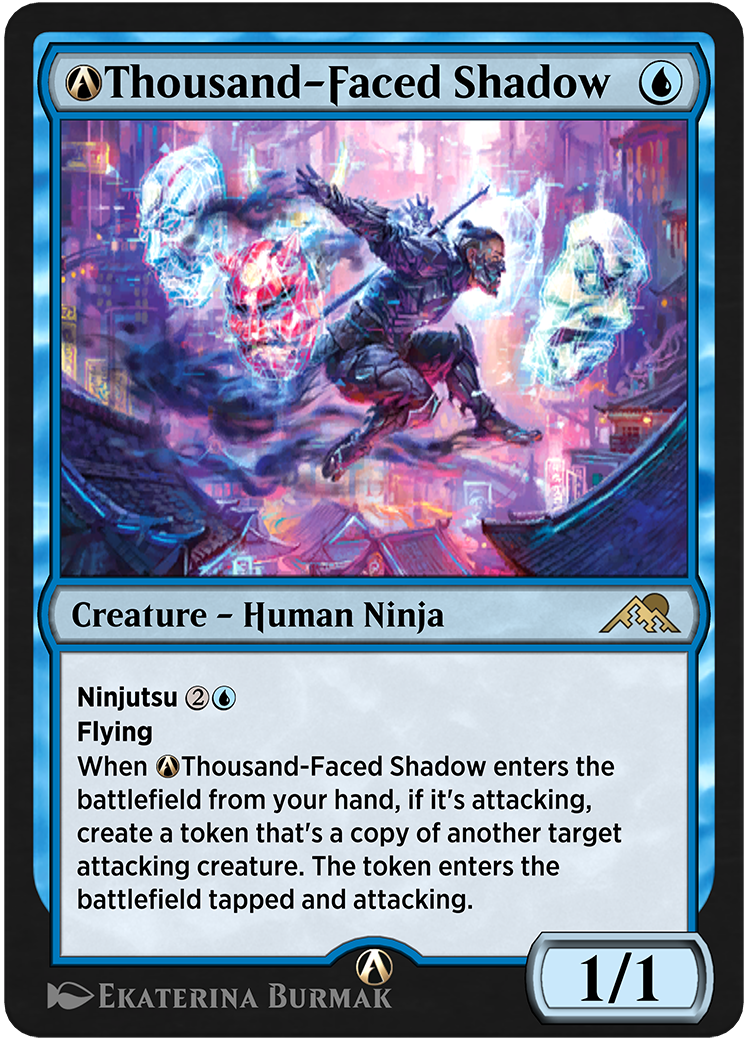 Defensive Tools
These buffs aim to improve tools that help counter aggressive decks such as Mono-Red. Increasing toughness to 4 on creatures and increasing the life gain on cards better matches them against Lightning Strike and helps decks reach the late game against aggressive decks.
Knockout Blow's rebalance is intended to buff it in main decks by allowing it to destroy cards like Sheoldred, the Apocalypse; Raffine, Scheming Seer; and Thundering Raiju.
Dawnbringer Cleric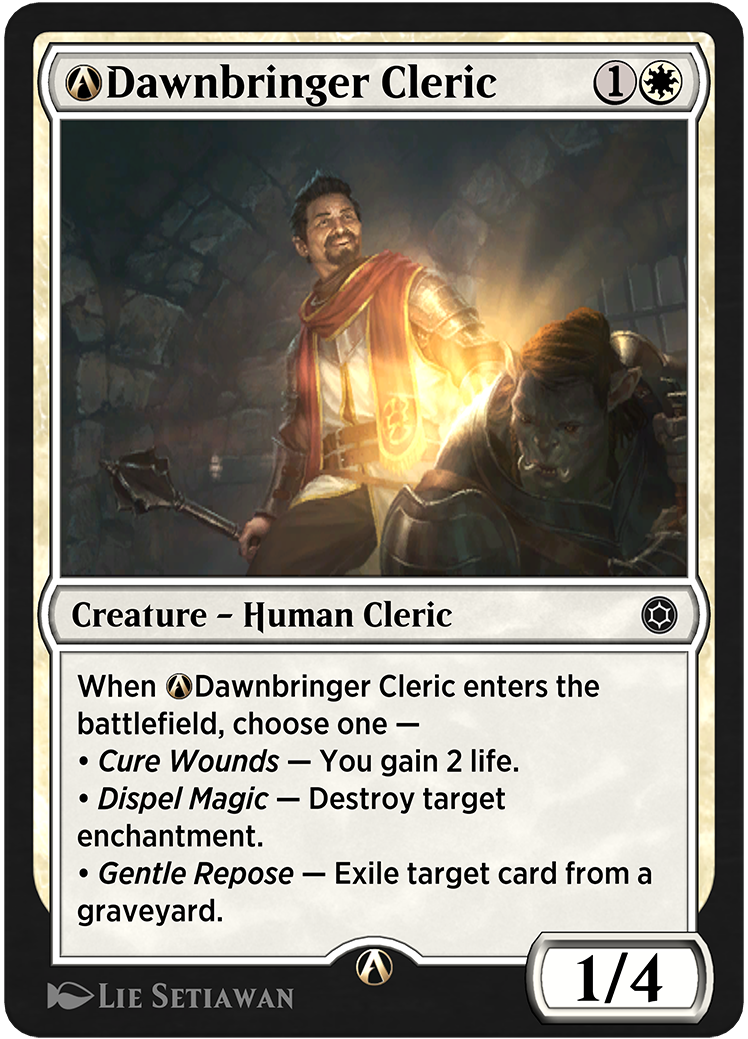 Circuit Mender
Changed "you gain 2 life" to "you gain 3 life."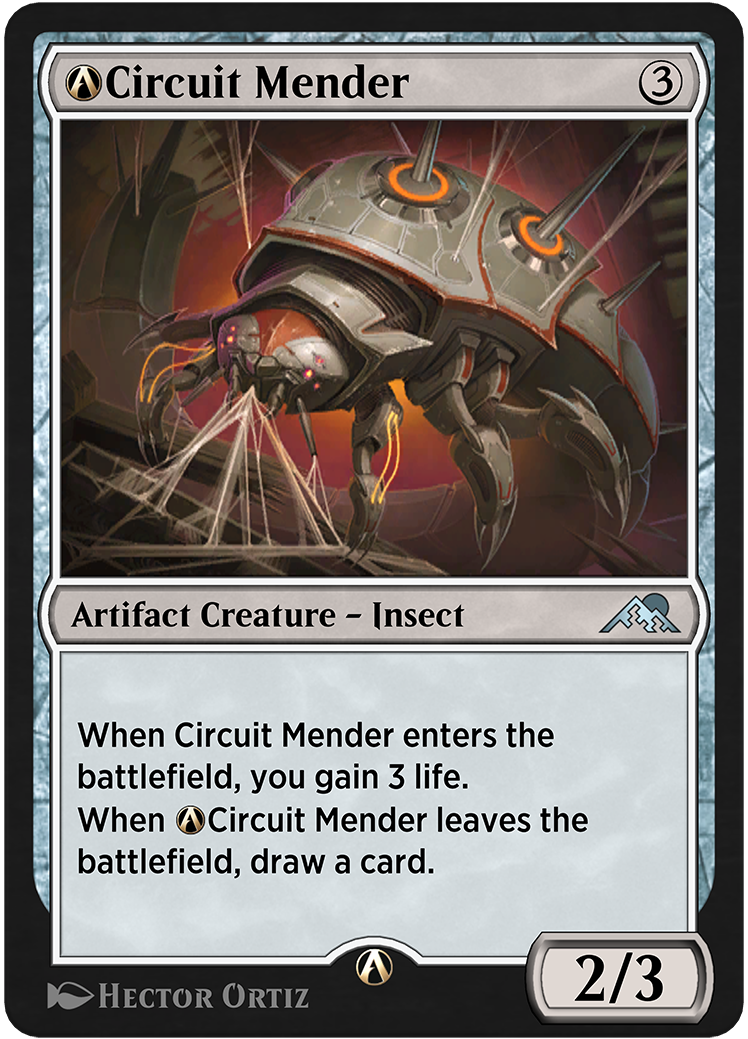 Haywire Mite
Changed "you gain 2 life" to "you gain 3 life."
Now 1/2 (from 1/1)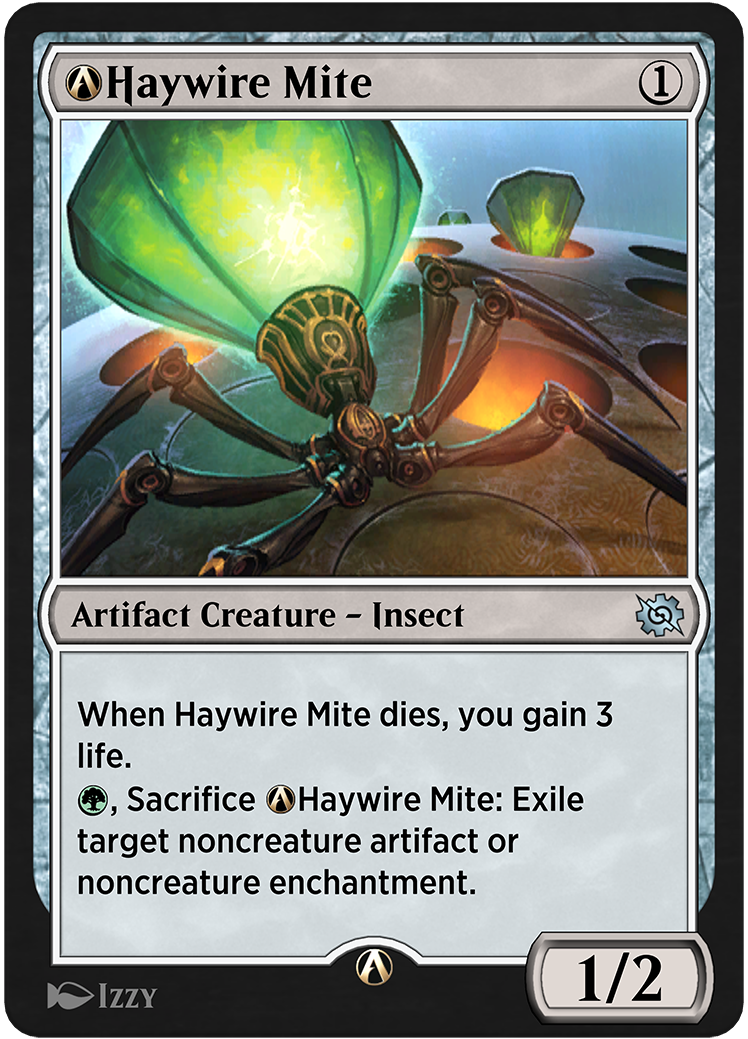 Hinterland Chef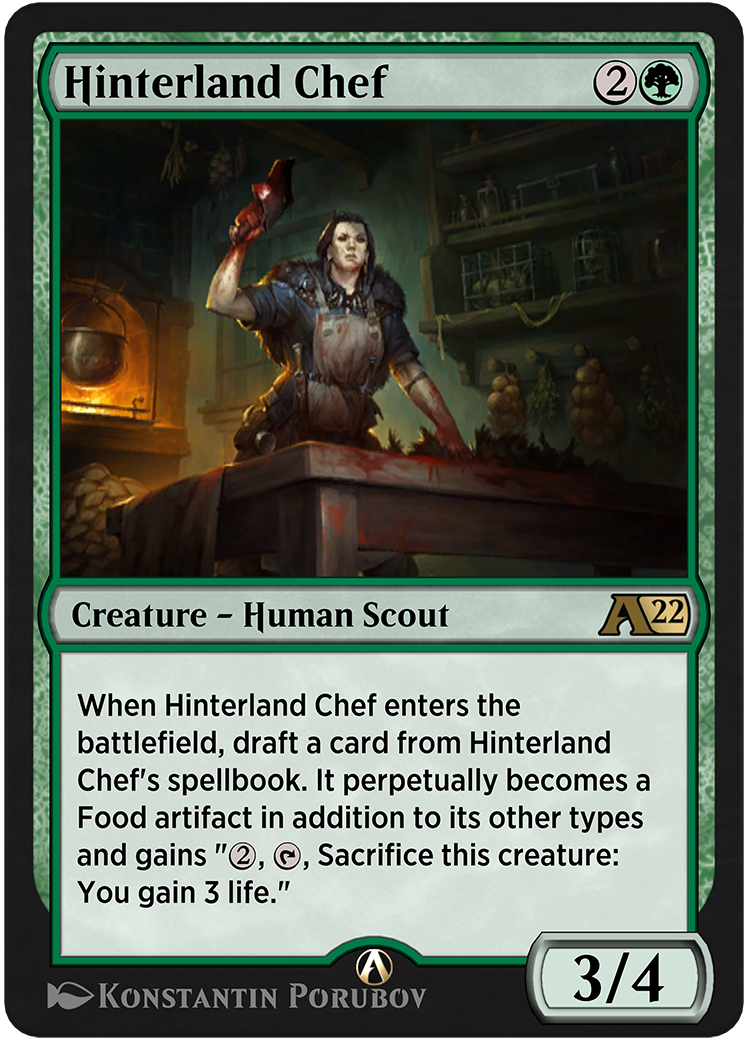 Knockout Blow
Changed "Knockout Blow deals 4 damage to attacking or blocking creature" to "Destroy target tapped creature."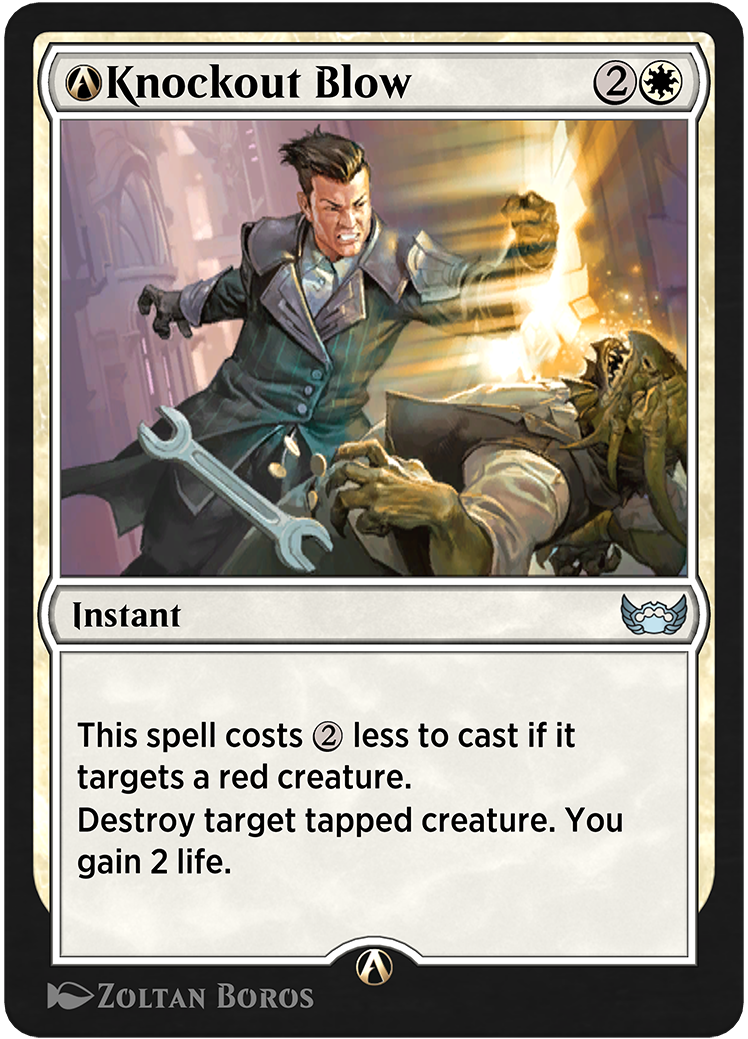 Lonely End
Changed "you gain 2 life" to "you gain 3 life."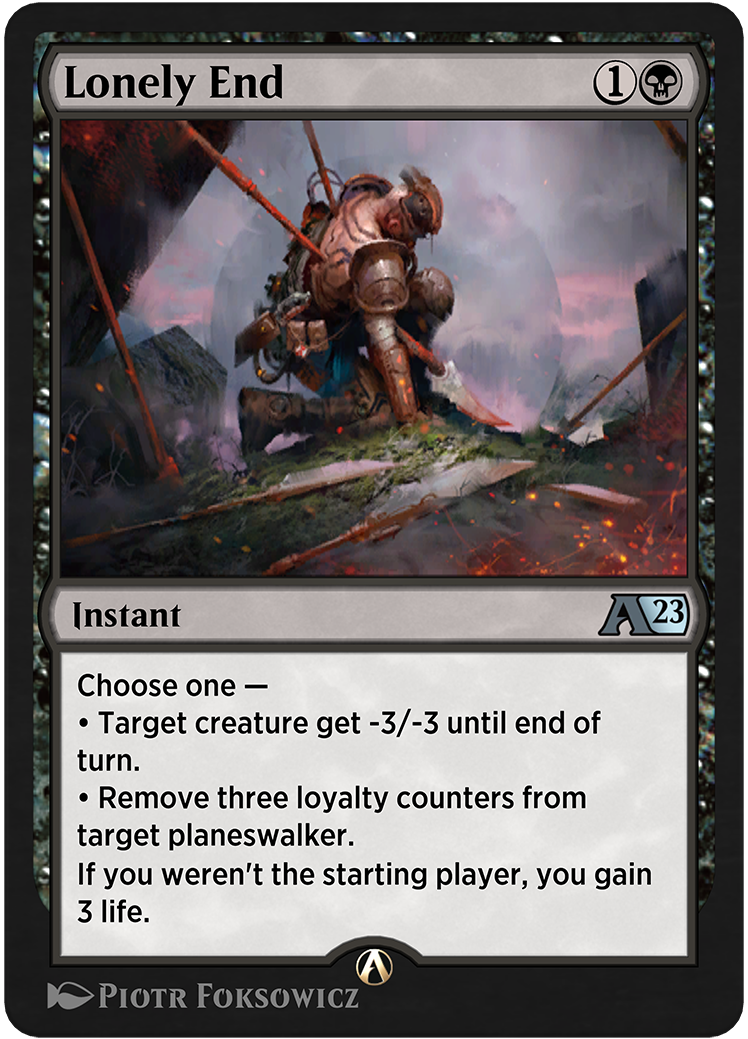 Look for these changes with the April 4 release. Also, check out the MTG Arena Announcements for more news and updates.