Collecting The Lord of the Rings: Tales of Middle-earth™ on MTG Arena
The Lord of the Rings: Tales of Middle-earth™ brings new cards and new treatments to collect in MTG Arena. Here's a rundown of what you'll find in the set when it launches on Tuesday, June 20!
Full-art Map Basic Lands
If the old paths seemed too well trodden, the full-art map basic lands may leave you wondering what lay beyond their edges . . .
You'll be able to collect all ten versions of these cards by purchasing the full-art map lands bundle in the MTG Arena Store.
Cost
5,000 gems or 25,000 gold
Borderless Legendary Lands
If you don't keep your feet, there is no knowing where you might be swept off to! You'll also be able to experience more full-art beauty of Middle-earth on MTG Arena with the borderless legendary lands showcase bundle.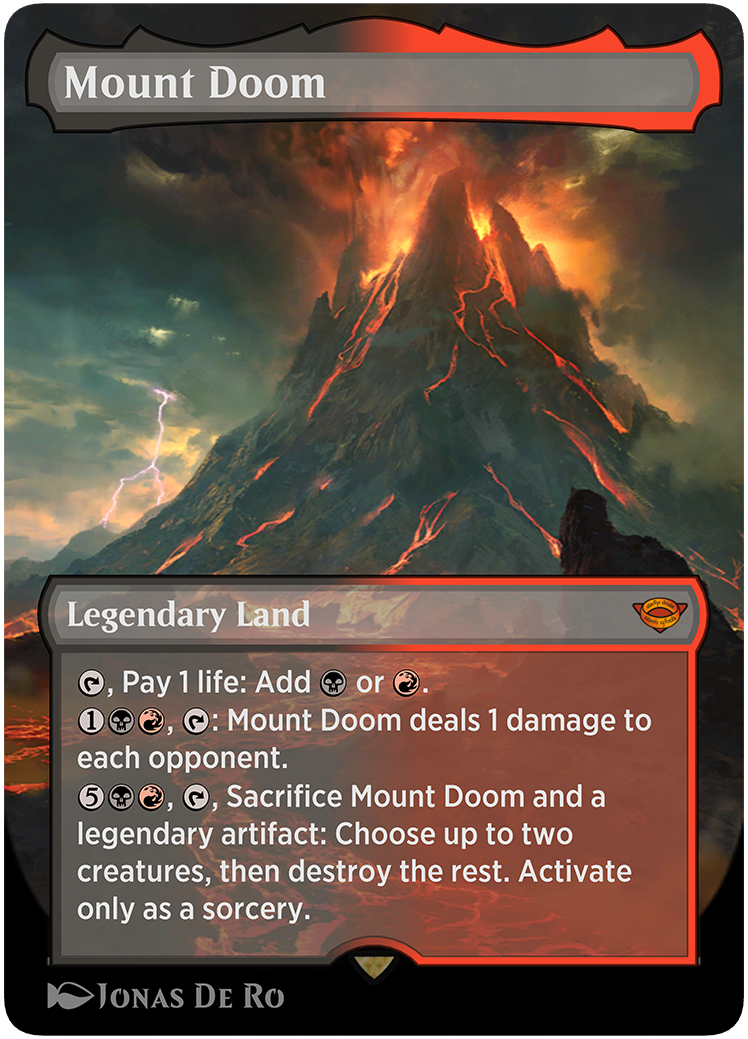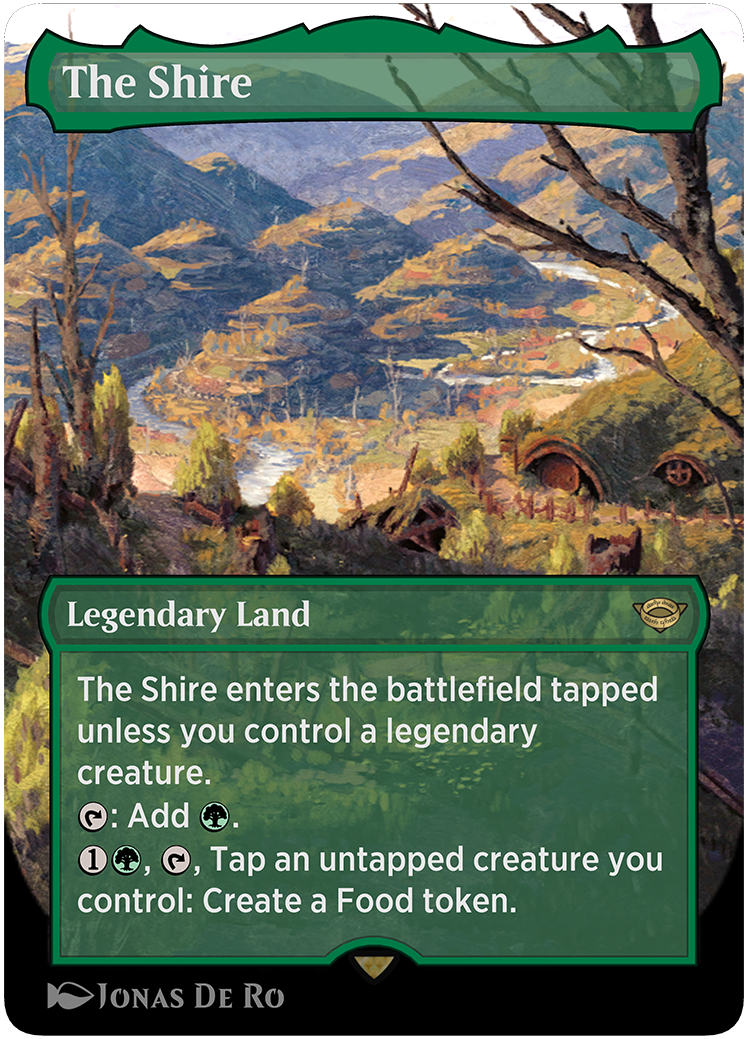 Cost
5,000 gems or 25,000 gold
Showcase Ring Card Styles
The showcase Ring treatment highlights 30 legendary cards in epic moments of the story, and you'll be able to add them all to your collection!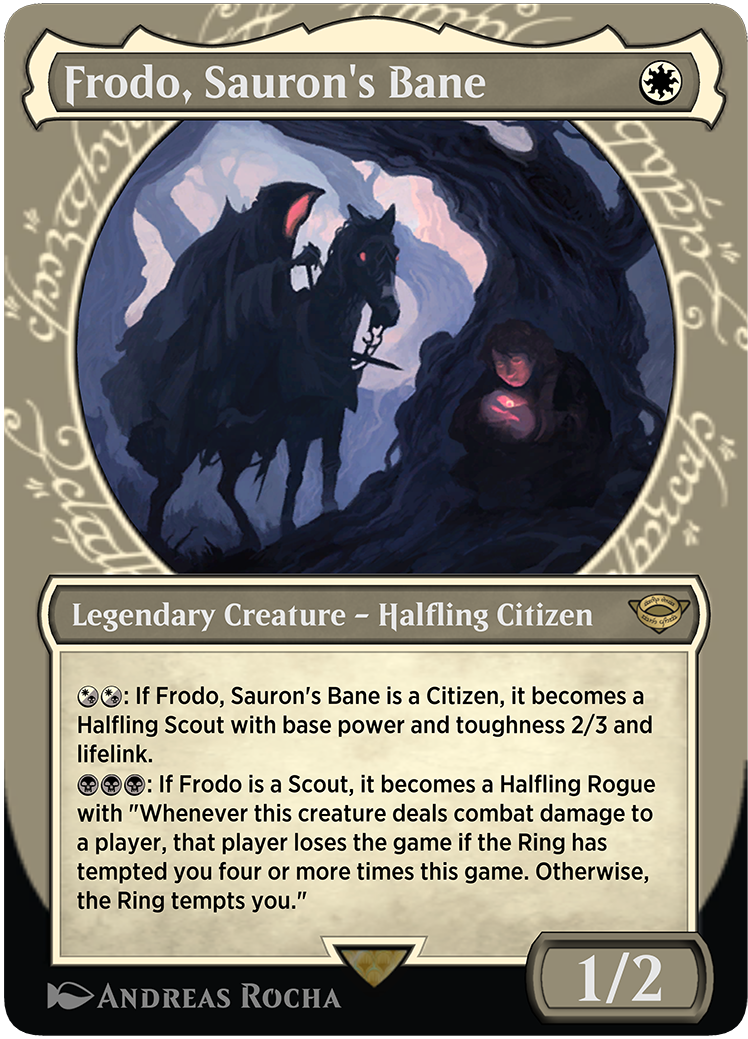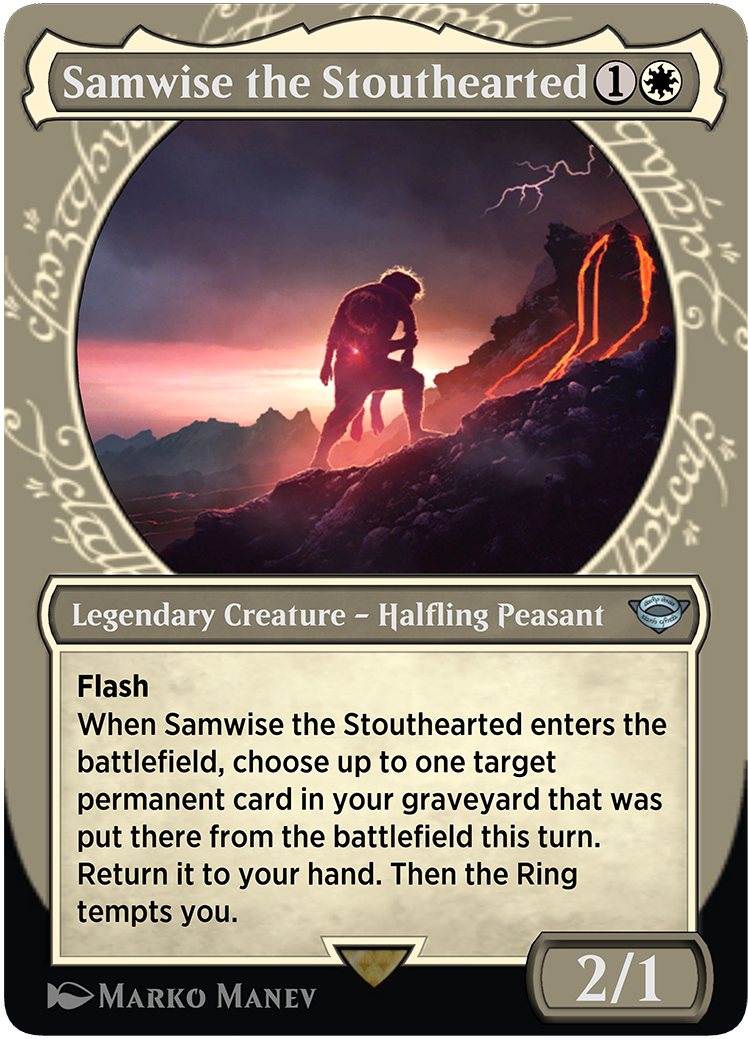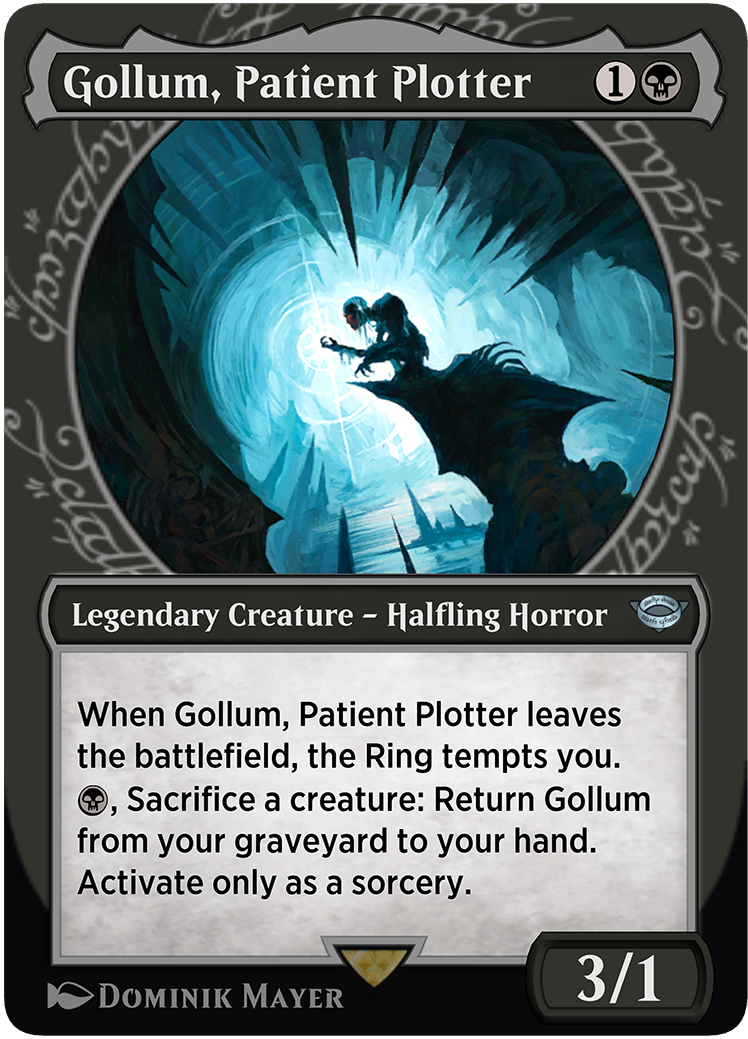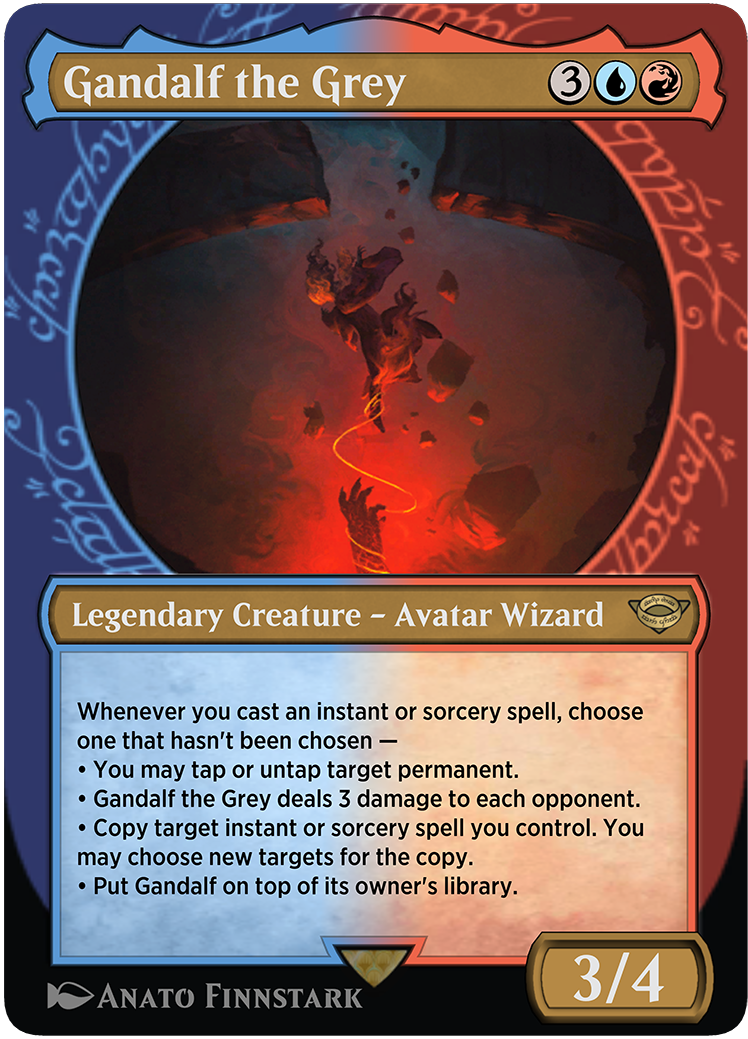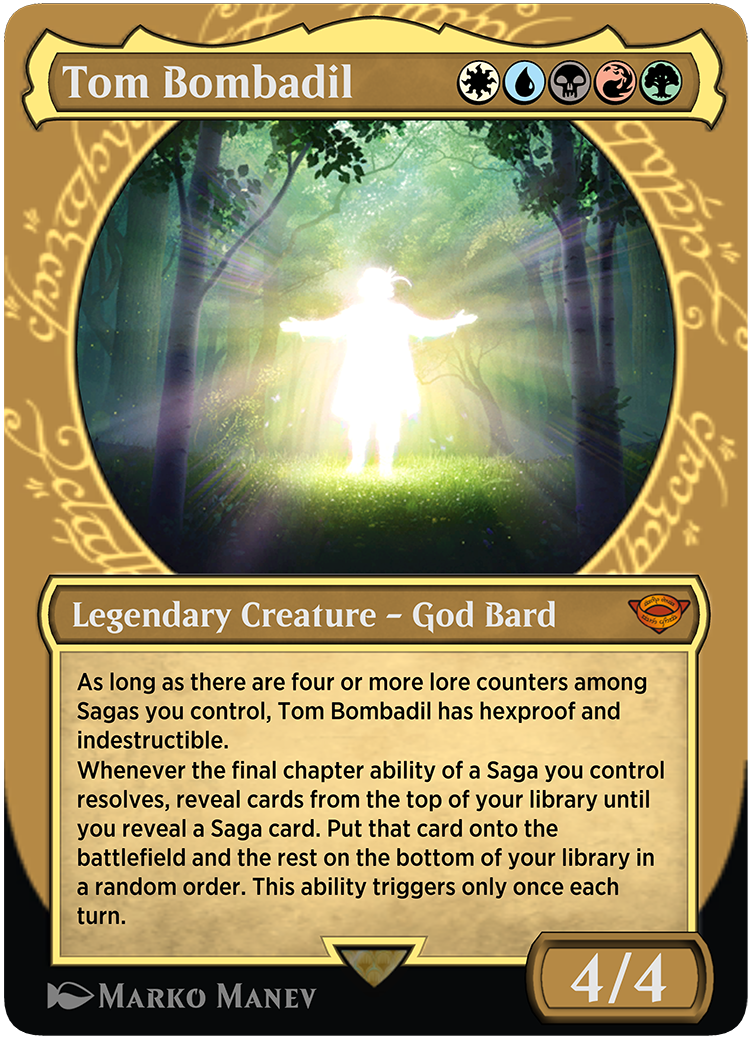 These showcase card styles will be available for purchase in the MTG Arena Store through a variety of bundles. Will you resist the temptation of the Ring and join the saviors of Middle-earth? Or will you succumb to the enemy and join the forces of darkness . . .
Cost
Varies by bundle (gems and gold)
Nazgûl Showcase Card Styles
The Nine are abroad again, and they have taken the guise of riders in black . . .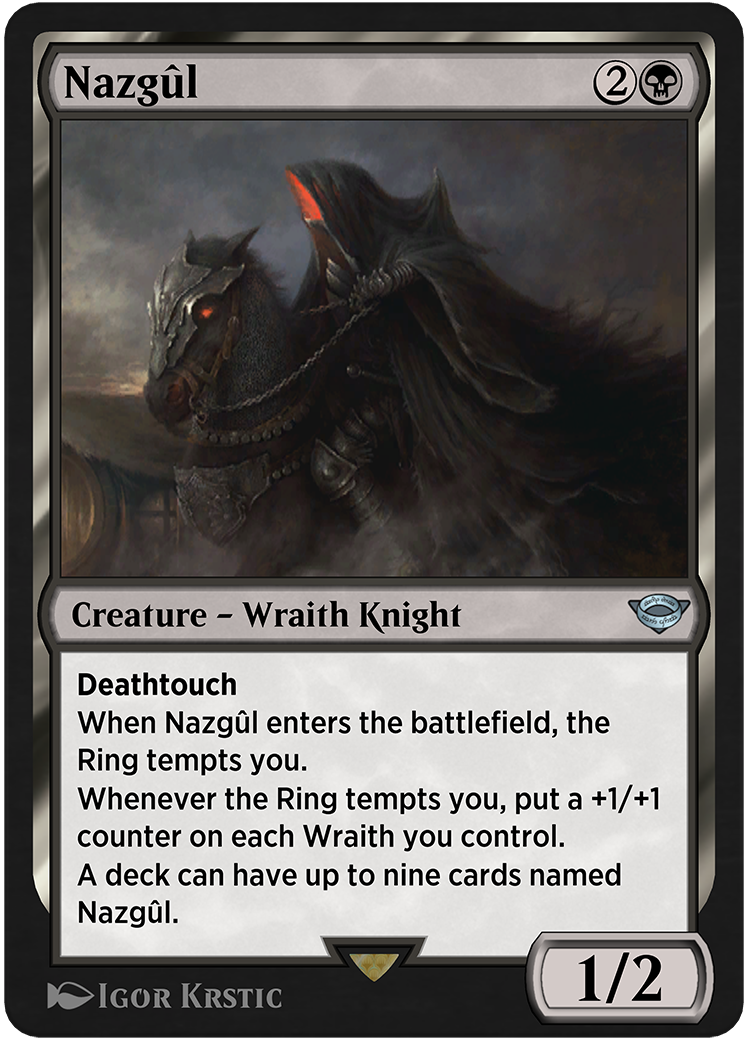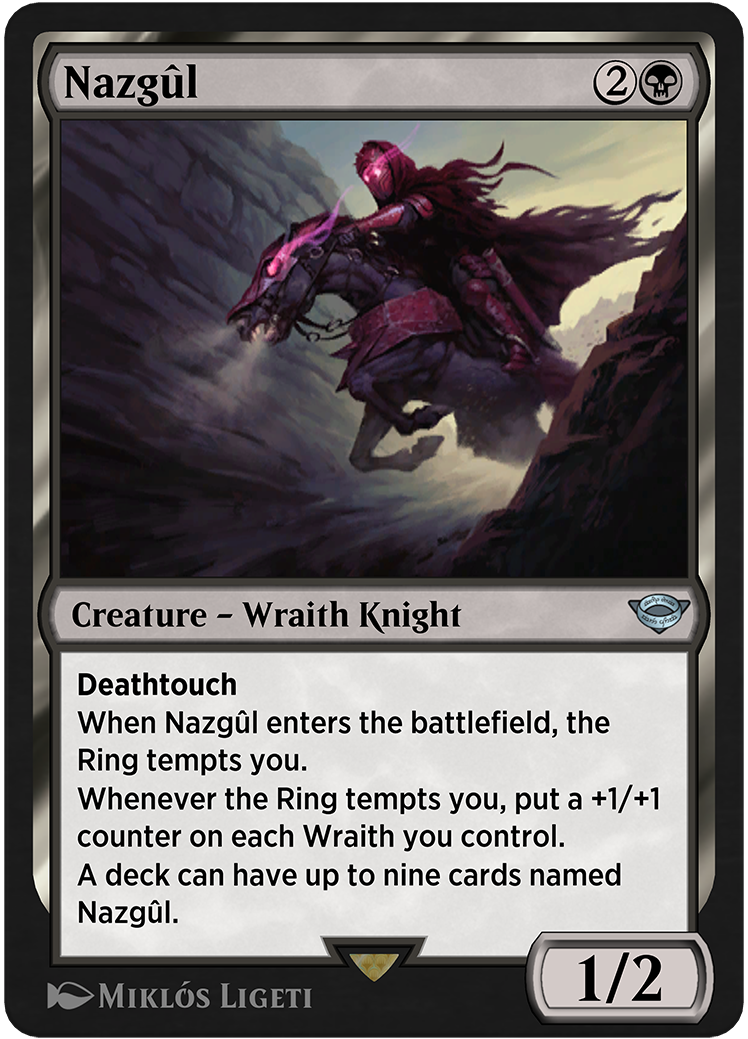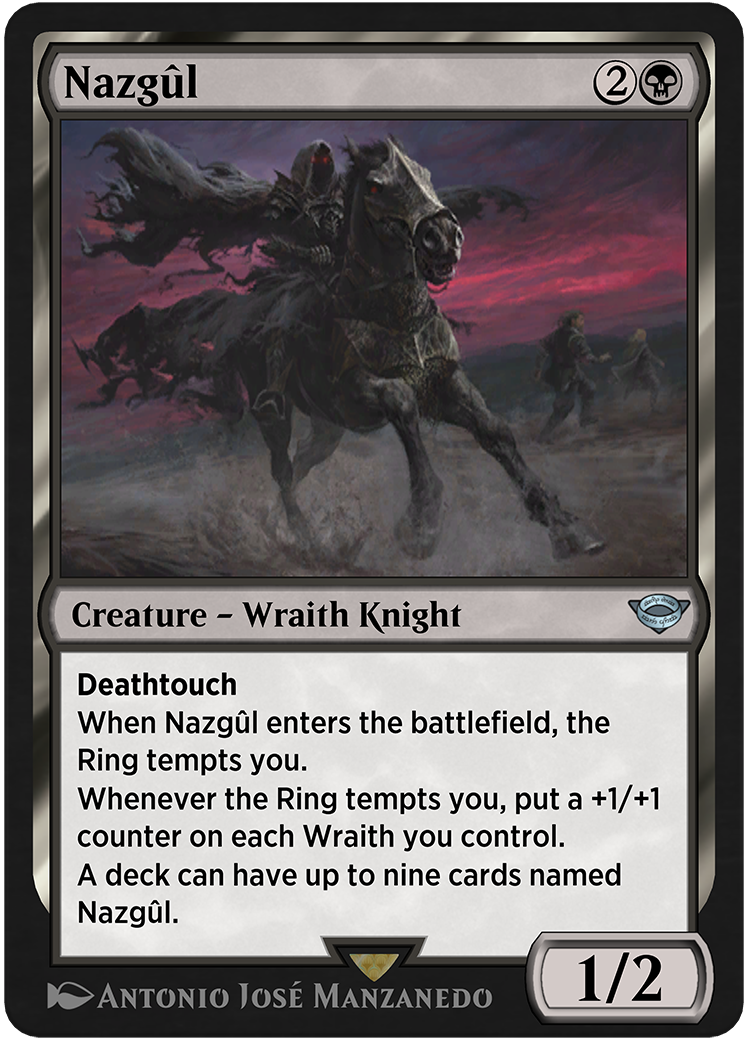 Is it not enough to know that they are servants of the enemy? In addition to the main set version available in packs, you'll be able to craft the eight alternate-art versions for your collection.
Cost
Alternate-art versions craftable with wildcards
A Note on Borderless Scene Cards
Due to technical restrictions, MTG Arena will not support borderless scene cards at this time.
Neither Stay nor Turn Back
The Lord of the Rings: Tales of Middle-earth arrives June 20, 2023, on MTG Arena! Stay tuned for more information, because the journey has just begun!