The new Gift Pack is the go-to gift for any Magic: The Gathering player.
New, Premium Core Set 2019 Cards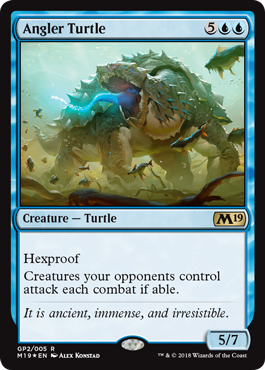 Gift Pack

An evolution from previous gift sets, the Gift Pack now includes exclusive cards not found in any other product. The five new creature cards and five premium lands are considered part of Core Set 2019 for legality and rotation purposes.

Contains:

four Core Set 2019 boosters
Five Exclusive Creatures Cards
Five premium lands
Spindown die

A Great Gift for any Planeswalker!