Rivals of Ixalan Booster Packs
Rivals of Ixalan Booster Packs

Each booster pack includes 15 cards to add to your collection—and you can expect one of those 15 to be a rare or mythic rare! Some packs even contain a premium foil card!

Rivals of Ixalan Booster

1 Rare or Mythic Rare
3 Uncommons
10 Commons
1 Basic Land

Play In

Standard
Sealed
Draft
and more!
Planeswalker Deck

Will you choose Vraska, Scheming Gorgon or Angrath, Minotaur Pirate? Try them both with these two battle-ready decks featuring 8 new-to-Magic cards!

Each Planeswalker Deck features:

60-card deck
2 Rivals of Ixalan 15-card booster packs
Deck box
Strategy insert

Great to Play Versus a Friend
Rivals of Ixalan Bundle

The legendary city of Orazca has been found, but it will not be claimed without a fight. You must outpace, outwit, and overpower your rivals as you vie for control of this ancient metropolis. Succeed, and you will wield the plane's greatest power.

Player's Guide
Rivals of Ixalan Card box
10 Rivals of Ixalan booster packs
80-card basic land pack
Spindown life counter

Play In

Standard
Sealed
Draft
and more!
Buy-A-Box

Purchase an Rivals of Ixalan booster box in-store and receive a promo alternate art foil rare Captain's Hook! Limit one per customer.

1 Alternate art foil rare Captain's Hook

*While supplies last. Check with your store for card availability.
Magic Online

Experience all of Rivals of Ixalan on your PC. Play Draft Leagues and all of your favorite Magic formats.

Visit MTGO.com to download and play!

Play Rivals of Ixalan Magic Online starting January 15

Play In

Online
Standard
Sealed
Draft
and more!

Great for Experienced Players!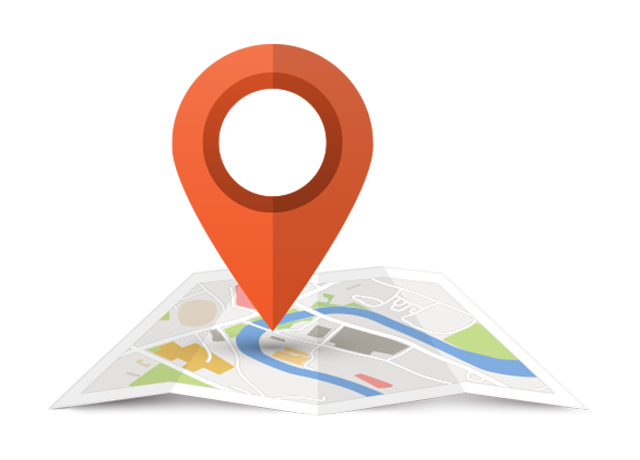 Find a Store Near You
Stake Your Claim | On Sale January 19
The Flood
Kumena awakens the city of Orazca as Jace's memory returns in an unrelenting torrent.
Read now!
Flood of Recollection
Mana cost: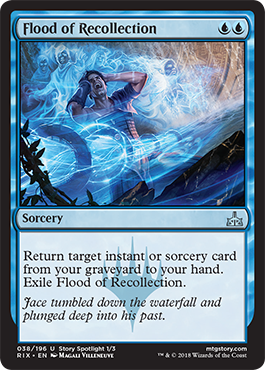 Glimpse the Far Side of the Sun
Huatli races toward the Immortal Sun as Jace and Vraska encounter a surprising foe.
Read now!
Huatli, Radiant Champion
Mana cost:
TYPE:
Legendary Planeswalker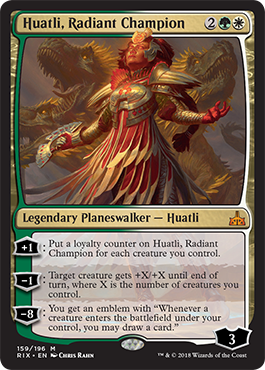 The Arbiter of Law Left Chaos in his Wake
Huatli and Tishana reach the Immortal Sun while Jace and Vraska discover the callousness of the sphinx who made it.
Read now!
Azor, the Lawbringer
Mana cost: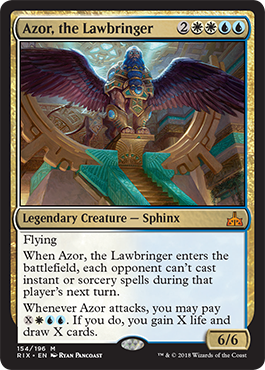 Sabotage
Vraska and Jace devise a plan to succeed where gods once failed, and resolve to save their home at any cost.
Read now!
Mastermind's Acquisition
Mana cost: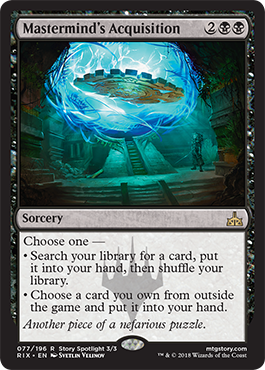 Who Tells the Stories
The Immortal Sun is gone, and Huatli realizes the truth doesn't belong to whoever happens to be in charge.
Read now!
Wool over the Eyes
Huatli goes on holiday, Angrath goes home, Vraska deceives a dragon, and Jace heads for Dominaria. Meanwhile, a new leader claims Orazca.
Read now!