The second Secretversary party is in full swing, and this year we pulled out all the stops by including an entire Commander deck as a Secret Lair drop!

Behold Heads I Win, Tails You Lose, a deck dedicated to having a flipping good time.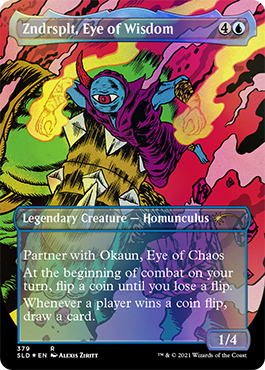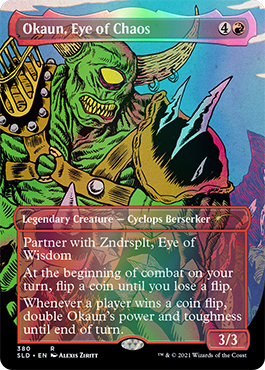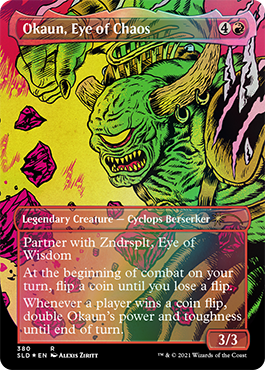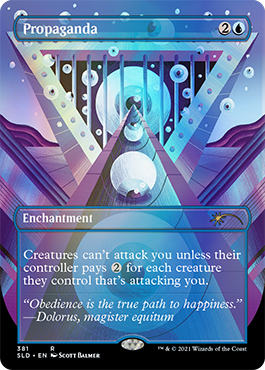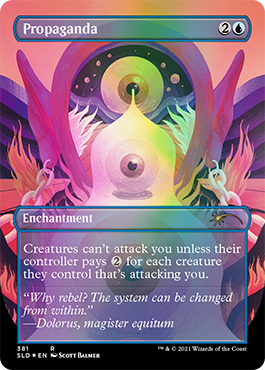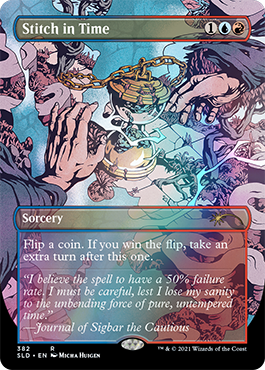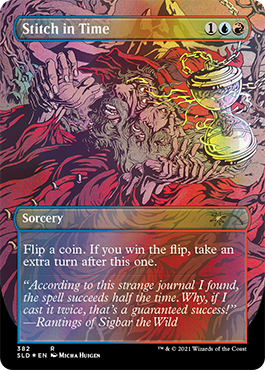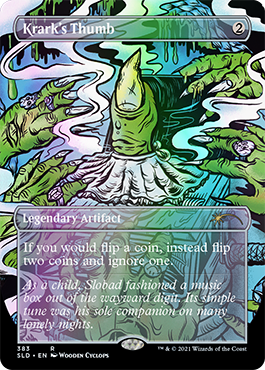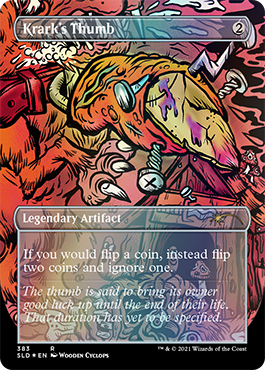 (Editor's Note: The decklists below pull the newest printing of each card automatically from Gatherer, including printings which are not in this product. This decklist is not a card-for-card product display but rather an interactive list of the cards included in the deck.)
But don't take our word for it—here's what designer Gavin Verhey had to say about it.
"I've loved Zndrsplt and Okaun ever since I made them in Battlebond—and this Commander deck out of my personal collection puts them center stage! It looks so lovable and innocent . . . and then by the time you've started attacking people for lethal, it's too late to stop your coin-flipping reign of terror.
"You'll want to spend the early turns building up your mana rocks and Equipment and playing some silly coin-flip cards. Then, start deploying your Commanders! Usually, I suggest starting with Zndrsplt so you can start flipping coins and drawing cards. Your opponents will think it's so cute and laugh. 'Look at the funny coin-flip deck! Haha.'
"And that's when you know you've got them. Deploy Okaun—the way this deck normally kills. If you have some Equipment, suit him up! You just need to win three coin flips to kill with Okaun using Commander damage—and maybe less with the right Equipment. I've attacked for over 10,000 damage with a single Okaun before! They'll try to remove it, but that's what your counterspells are for. If there are creatures in the way, you can sneak it through with cards that grant unblockability. Or if you really want the table to flip out, use Chandra's Ignition so your 10,000 power (or similar) Okaun kills the table at once!
"If you have any questions about how the deck plays, you can hit me up on Twitter @gavinverhey. Enjoy!"
Additional Details
While five cards feature new artwork for this Secret Lair drop, there are 95 more cards being reprinted! These reprints feature the Planeswalker symbol, similar to how Mystery Booster and The List cards do, like this Mystery Booster card: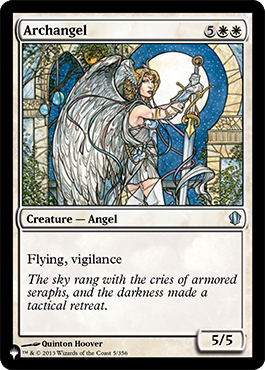 There are 50 total foil cards in this Commander decks, five of which are the reversible foil cards shown above. The remaining 45 cards feature a traditional foil treatment, include multiple copies of both Island and Mountain, and come from a variety of Magic sets.
The remaining 50 cards are non-foil and also come from a variety of Magic sets.
And, of course, there are double-sided tokens, too.
4x Copy // Land Mine tokens
5x Treasure // Insect tokens
1x Treasure // Emblem (Daretti, Scrap Savant)