Dominaria United Jumpstart Booster Contents

(Editor's Note September 16, 2022: Clarified that white Dominaria United Jumpstart Boosters may contain the card Karn, Living Legacy and that black Dominaria United Jumpstart Boosters may contain the card Weatherlight Compleated.)
Get in and get playing fast with Dominaria United Jumpstart Boosters—just open two Jumpstart Boosters, shuffle them together, and play!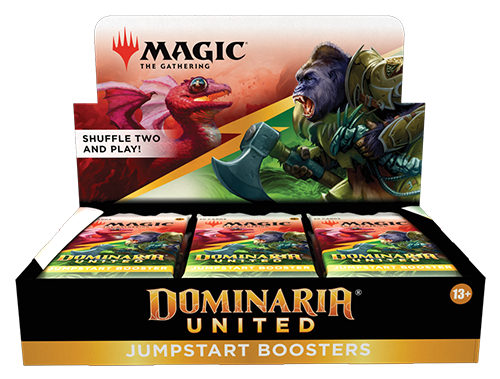 Dominaria United Jumpstart Boosters come in ten different themes, and each includes a card describing its theme. Plus, you will find both a rare and a rare or mythic rare card:
One random Dominaria United rare or mythic rare in the booster's theme color, or a colorless mythic rare, and
One rare card designed for these Jumpstart Boosters.
Each Jumpstart Booster also contains:
Several cards from the Dominaria United set
Five non-foil basic lands
Two traditional foil basic lands
One non-foil full art stained-glass basic land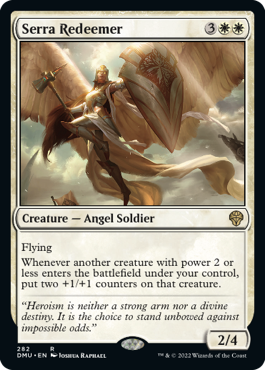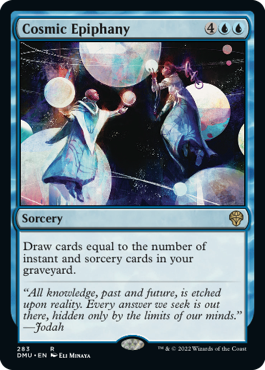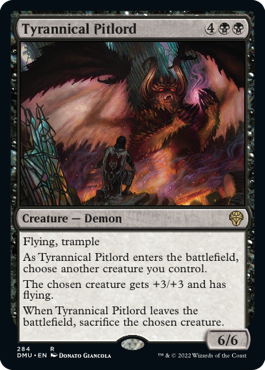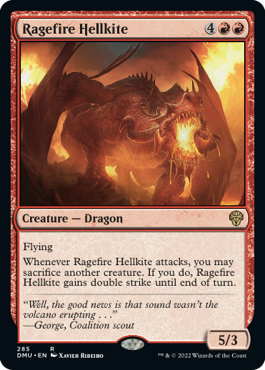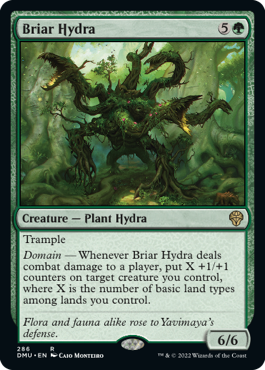 The five new rares designed for Dominaria United Jumpstart Boosters can also be found in Set Boosters, in both foil and non-foil, as well as in an extended-art version in Collector Boosters.
Here's a list of each Dominaria United Jumpstart Booster and what you'll find in them:
Coalition Corps
1 Serra Redeemer (Jumpstart Booster rare)
1 Random white rare or mythic rare, or Karn, Living Legacy
1 Clockwork Drawbridge
1 Resolute Reinforcements
1 Argivian Cavalier
1 Charismatic Vanguard
1 Captain's Call
1 Griffin Protector
1 Argivian Phalanx
1 Prayer of Binding
1 Join Forces
1 Love Song of Night and Day
5 Plains
1 Full-art stained-glass Plains
2 Traditional foil Plains
1 Theme description card
Coalition Legion
1 Serra Redeemer (Jumpstart Booster rare)
1 Random white rare or mythic rare, or Karn, Living Legacy
1 Samite Herbalist
1 Benalish Faithbonder
1 Knight of Dawn's Light
1 Argivian Cavalier
1 Charismatic Vanguard
1 Griffin Protector
1 Take Up the Shield
1 Prayer of Binding
1 Join Forces
1 Love Song of Night and Day
5 Plains
1 Full-art stained-glass Plains
2 Traditional foil Plains
1 Theme description card
Mystic Mischief
1 Cosmic Epiphany (Jumpstart Booster rare)
1 Random blue rare or mythic rare
1 Coral Colony
1 Soaring Drake
1 Academy Wall
1 Talas Lookout
1 Tolarian Terror
1 Frostfist Strider
1 Impulse
1 Impede Momentum
1 Ertai's Scorn
1 Founding the Third Path
5 Island
1 Full-art stained-glass Island
2 Traditional foil Island
1 Theme description card
Arcane Mischief
Cosmic Epiphany (Jumpstart Booster rare)
Random blue rare or mythic rare
Haunting Figment
Soaring Drake
Academy Wall
Talas Lookout
Frostfist Strider
Djinn of the Fountain
Impulse
Shore Up
Combat Research
Impede Momentum
5 Island
1 Full-art stained-glass Island
2 Traditional foil Island
1 Theme description card
Totally Ruthless
1 Tyrannical Pitlord (Jumpstart Booster rare)
1 Random black rare or mythic rare, or Weatherlight Compleated
1 Cult Conscript
1 Phyrexian Vivisector
1 Splatter Goblin
1 Phyrexian Rager
1 Gibbering Barricade
1 Sengir Connoisseur
1 Bone Splinters
1 Cut Down
1 Battle-Rage Blessing
1 Braids's Frightful Return
5 Swamp
1 Full-art stained-glass Swamp
2 Traditional foil Swamp
1 Theme description card
Totally Merciless
1 Tyrannical Pitlord (Jumpstart Booster rare)
1 Random black rare or mythic rare, or Weatherlight Compleated
1 Knight of Dusk's Shadow
1 Phyrexian Vivisector
1 Eerie Soultender
1 Phyrexian Rager
1 Sengir Connoisseur
1 Writhing Necromass
1 Battle-Rage Blessing
1 Pilfer
1 Braids's Frightful Return
1 Extinguish the Light
5 Swamp
1 Full-art stained-glass Swamp
2 Traditional foil Swamp
1 Theme description card
Ready to Charge
1 Ragefire Hellkite (Jumpstart Booster rare)
1 Random red rare or mythic rare
1 Electrostatic Infantry
1 Yavimaya Steelcrusher
1 Balduvian Berserker
1 Dragon Whelp
1 Coalition Warbrute
1 Molten Monstrosity
1 Flowstone Infusion
1 Twinferno
1 Jaya's Firenado
1 Furious Bellow
5 Mountain
1 Full-art stained-glass Mountain
2 Traditional foil Mountain
1 Theme description card
Ready to Attack
1 Ragefire Hellkite (Jumpstart Booster rare)
1 Random red rare or mythic rare
1 Phoenix Chick
1 Electrostatic Infantry
1 Goblin Picker
1 Flowstone Kavu
1 Dragon Whelp
1 Coalition Warbrute
1 Hammerhand
1 Lightning Strike
1 Jaya's Firenado
1 Twinferno
5 Mountain
1 Full-art stained-glass Mountain
2 Traditional foil Mountain
1 Theme description card
Beast Territory
1 Briar Hydra (Jumpstart Booster rare)
1 Random green rare or mythic rare
1 Floriferous Vinewall
1 Sunbathing Rootwalla
1 Deathbloom Gardener
1 Magnigoth Sentry
1 Territorial Maro
1 Linebreaker Baloth
1 Mossbeard Ancient
1 Bite Down
1 Broken Wings
1 Slimefoot's Survey
1 Wooded Ridgeline
1 Radiant Grove
1 Haunted Mire
1 Tangled Islet
1 Forest
1 Full-art stained-glass Forest
2 Traditional foil Forest
1 Theme description card
Monster Territory
1 Briar Hydra (Jumpstart Booster rare)
1 Random green rare or mythic rare
1 Floriferous Vinewall
1 Sunbathing Rootwalla
1 Nishoba Brawler
1 The Weatherseed Treaty
1 Magnigoth Sentry
1 Territorial Maro
1 Yavimaya Sojourner
1 Gaea's Might
1 Slimefoot's Survey
1 Bite Down
1 Wooded Ridgeline
1 Radiant Grove
1 Haunted Mire
1 Tangled Islet
1 Forest
1 Full-art stained-glass Forest
2 Traditional foil Forest
1 Theme description card