What's Coming Up on Magic's Discord Server – October 2023
(Need to join the server? Learn how to now.)
Upcoming Events
Each month, we host special events for Discord members, including our Q&A sessions. These are focused on a specific topic (think worldbuilding or card design) and feature special guests from Magic's Creative and Game Design teams that answer your questions directly.
If you want to play a match with the Magic Community team or members of the server, we also host SpellTable sessions. We currently offer Commander sessions, but let us know what formats you're looking to play next as we introduce even more in the coming months.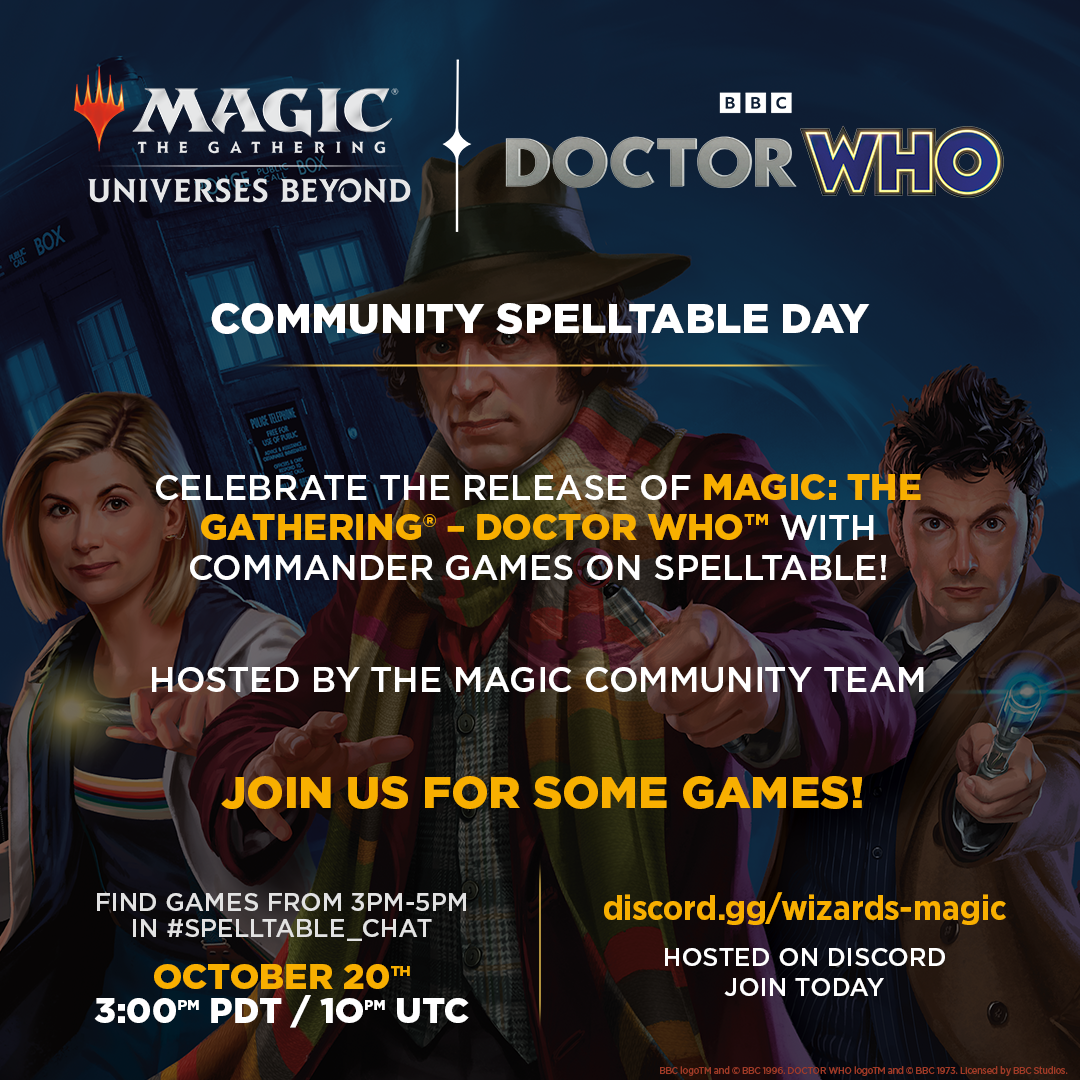 Join the Server
Magic: The Gathering has an official home on Discord! We discuss news and various topics there, ranging from general Magic conversations to lore, rules, and even individual formats that make Magic what it is. Want to discuss the latest developments in the Magic story? Or perhaps you'd like to jump right into a Constructed or Limited format discussion? We've got a channel where you can do just that!
If you'd love to participate in any of these events, join the official Magic: The Gathering Discord server.
Jump into the server today to see what else is coming soon. See you there!