You're Invited to a Party of Great Importance—The Magic Celebration Event!
The Fellowship joins The Gathering in a whole new way this summer—and you're invited to be part of the celebration. The Magic Celebration Event will be held at participating WPN and WPN Premium stores worldwide from July 7–9.
At the Magic Celebration Event, you (and any friends and family you bring along) will jump into an incredible experience, opening two The Lord of the Rings: Tales of Middle-earth™ Jumpstart Boosters and playing three casual rounds of games at your store.
For those who bring along a Fellowship of their own, you and your friends will earn the Bring-a-Friend promo Thought Vessel. But that's not all: you'll want to be sure to register with your Wizards Account through the Magic: The Gathering Companion App for additional precious rewards.
What precious rewards? We're glad you asked! At participating WPN locations, the first 30 players will receive one of three different collectible dice sets featuring three d6 in the same color tucked safely inside a burgundy bag with a golden Planeswalker fork.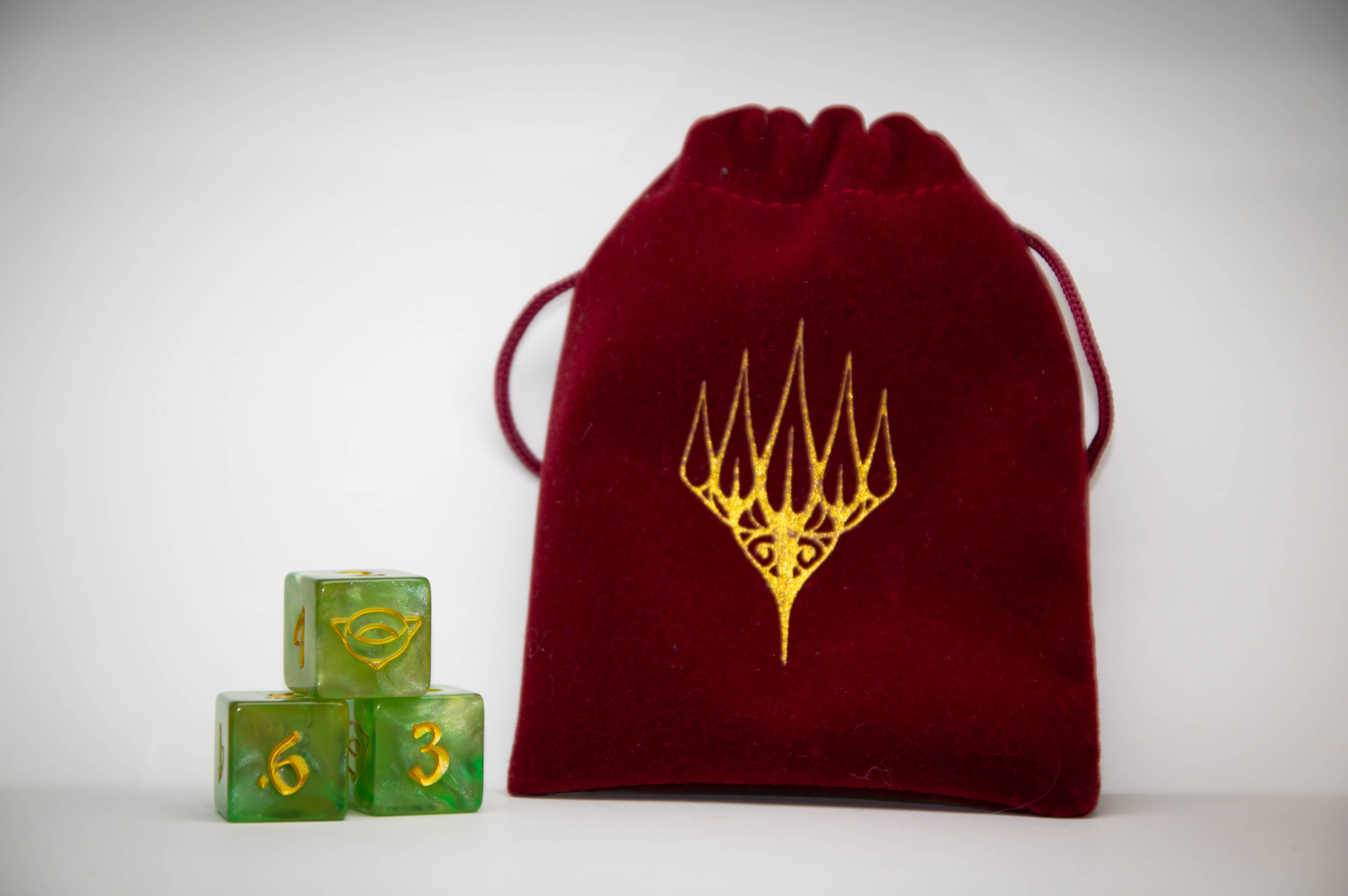 Each of the three colors available nearly match different spindown dice you can find across other sealed products: in some Prerelease Packs, the Bundle, and the Bundle: Gift Edition, specifically. While you're visiting your favorite LGS, you might want to expand your dice collection with one (or all three).
Plus, if you're in a region where Magic: The Gathering Arena codes are valid, we're sending something special to your inboxes: a preconstructed The Lord of the Rings: Tales of Middle-earth themed deck. Be sure to use the same Wizards account connected to your MTG Arena account and check your inbox starting July 25.
By joining the celebration at a WPN Premium location near you, you'll take a souvenir photo that will be placed into a photo frame to become a usable 1/1 Human token. Now you will be able to join the fight for Middle-earth!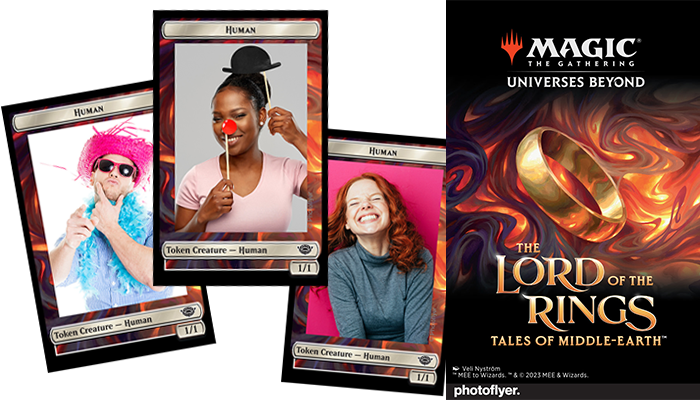 Participating WPN Premium stores will also have enough dice sets to support the first 90 players at the Magic Celebration Event, so don't miss the opportunity to sign up.
Are you prepared for the Fellowship to join The Gathering? RSVP with your local game store and get ready for the biggest bash since Bilbo's eleventy-first birthday!