Check out the latest cards previewed from Unfinity below. To view the Booster Fun variant and promo versions of cards, check out our Variant Card Image Gallery.
Unfinity releases October 7 and will be available at your local game store, online through Amazon, and everywhere else Magic is sold.
Note: Attractions aren't played in your main decks, and they don't have normal Magic backs. Rather, they're played in their own deck called the Attraction deck. The Attractions shown below don't flip, but here's an example of one with the universal Attraction back: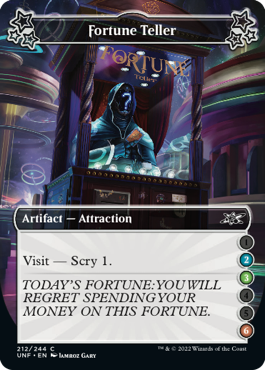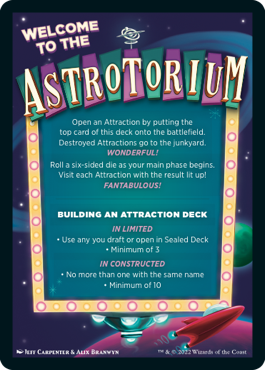 WHITE | BLUE | BLACK | RED | GREEN
MULTICOLORED | ARTIFACT | LAND | ALL CARDS
WHITE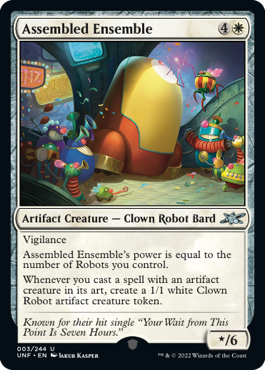 Assembled Ensemble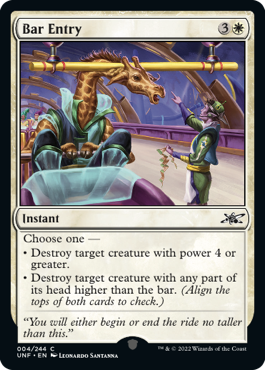 Bar Entry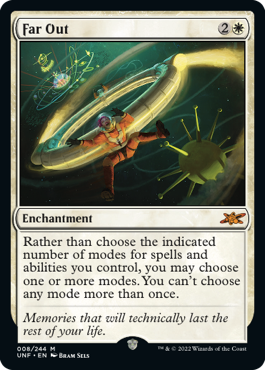 Far Out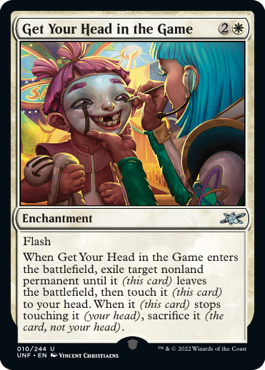 Get Your Head in the Game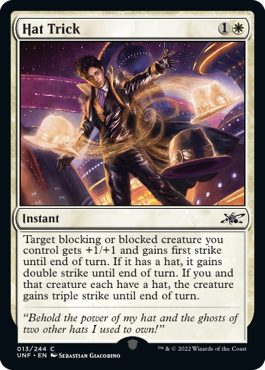 Hat Trick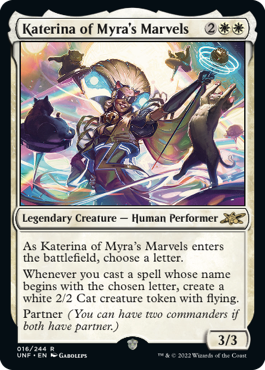 Katerina of Myra's Marvels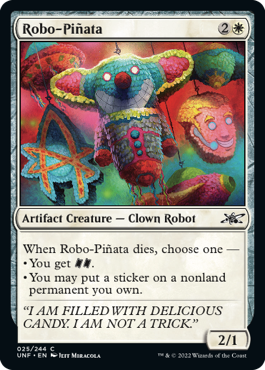 Robo-Piñata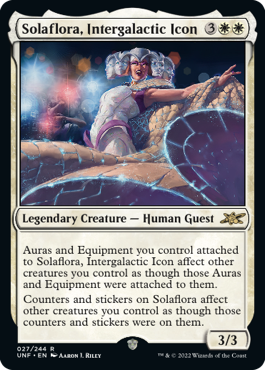 Solaflora, Intergalactic Icon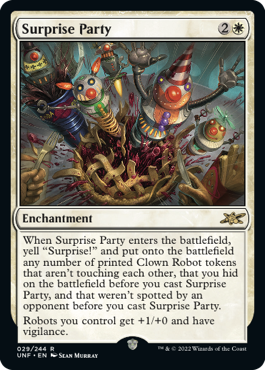 Surprise Party
BLUE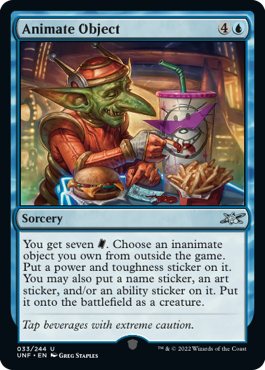 Animate Object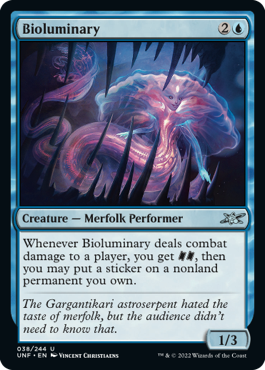 Bioluminary

Command Performance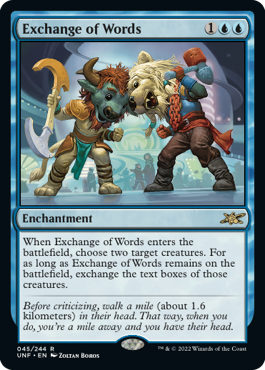 Exchange of Words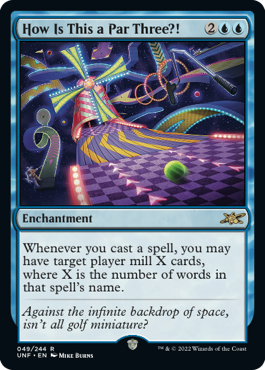 How Is This a Par Three?!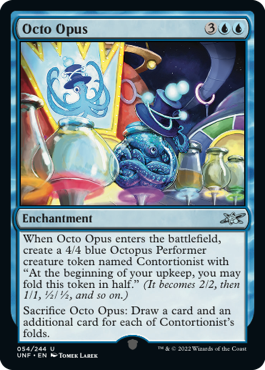 Octo Opus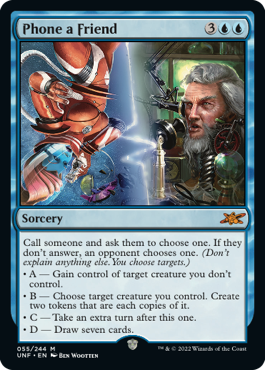 Phone a Friend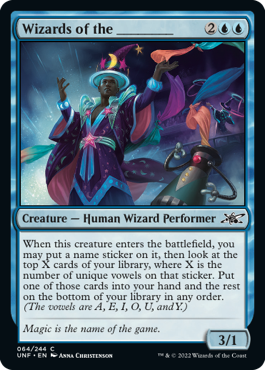 Wizards of the ________
BLACK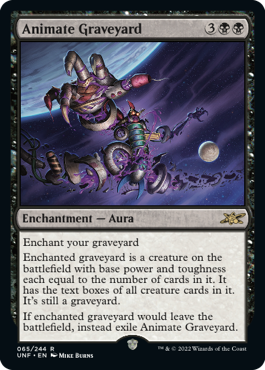 Animate Graveyard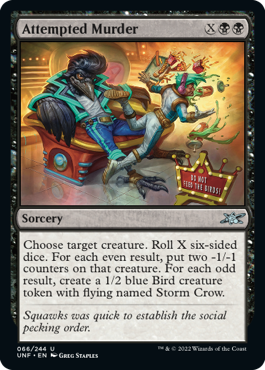 Attempted Murder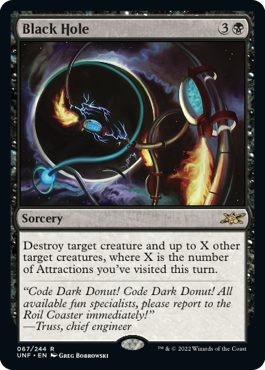 Black Hole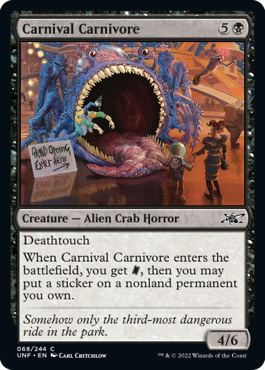 Carnival Carnivore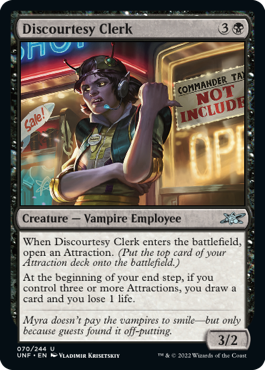 Discourtesy Clerk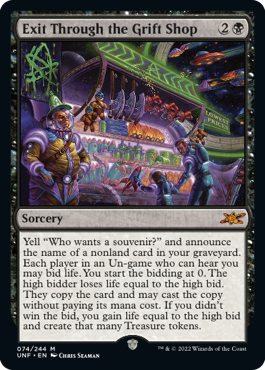 Exit Through the Grift Shop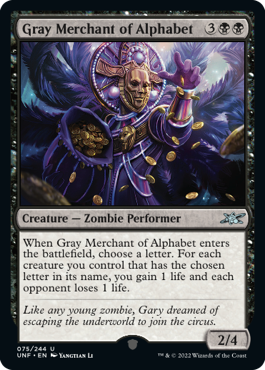 Gray Merchant of Alphabet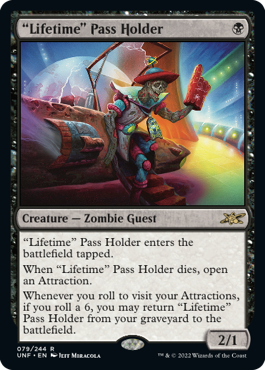 "Lifetime" Pass Holder

Night Shift of the Living Dead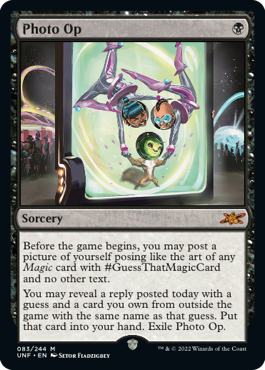 Photo Op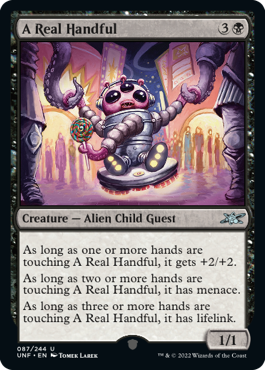 A Real Handful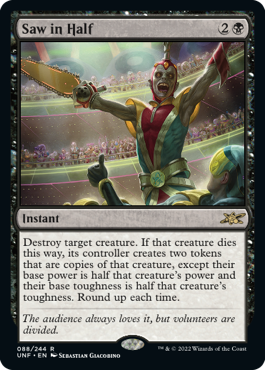 Saw in Half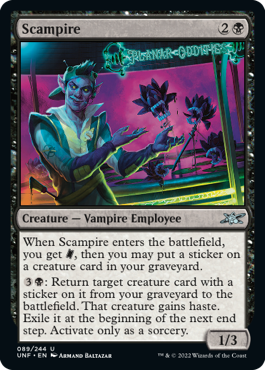 Scampire
RED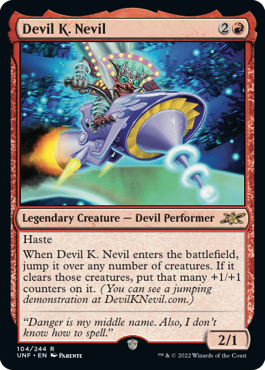 Devil K. Nevil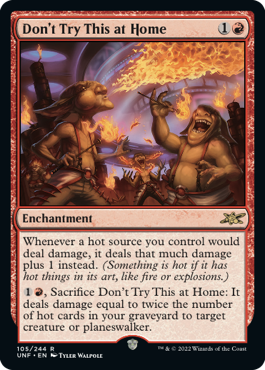 Don't Try This at Home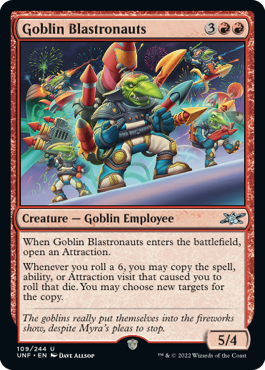 Goblin Blastronauts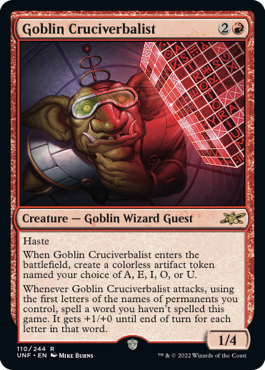 Goblin Cruciverbalist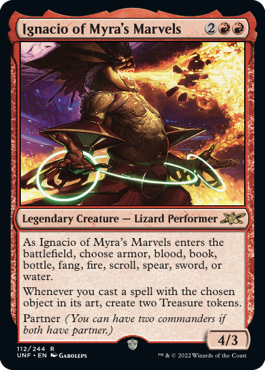 Ignacio of Myra's Marvels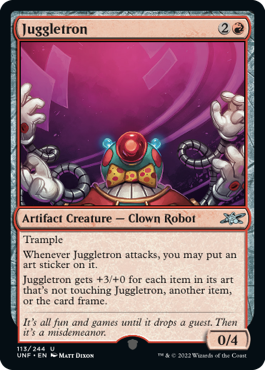 Juggletron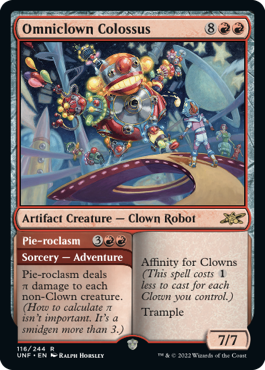 Omniclown Colossus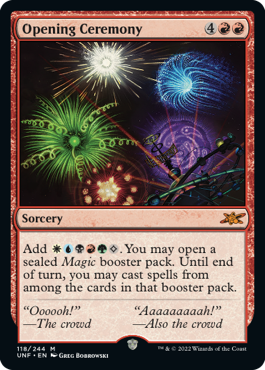 Opening Ceremony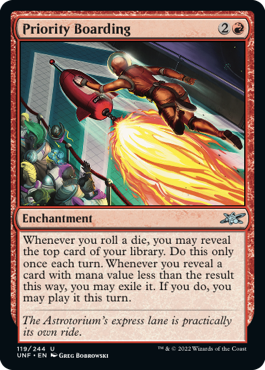 Priority Boarding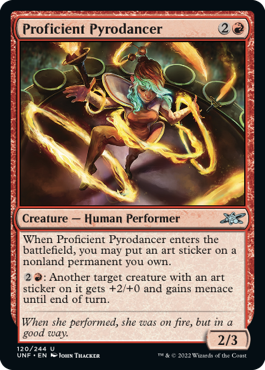 Proficient Pyrodancer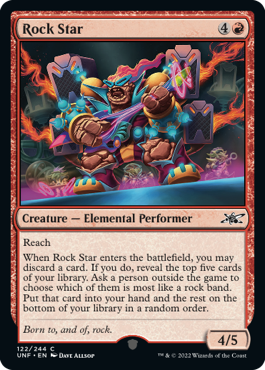 Rock Star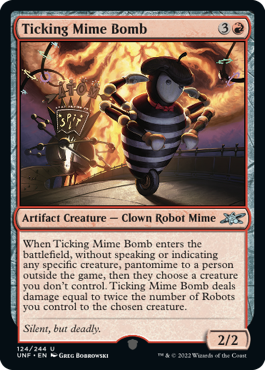 Ticking Mime Bomb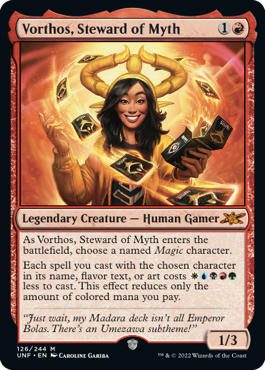 Vorthos, Steward of Myth
GREEN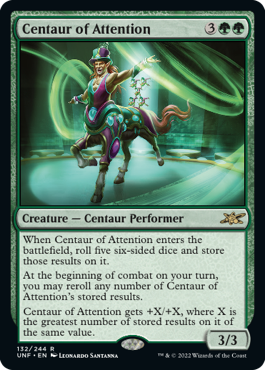 Centaur of Attention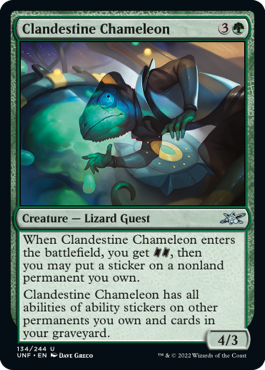 Clandestine Chameleon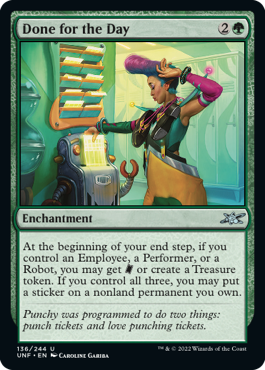 Done for the Day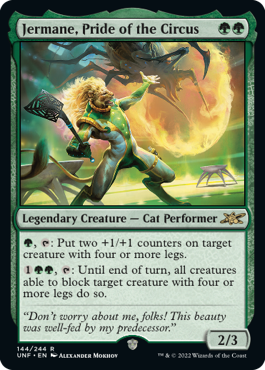 Jermane, Pride of the Circus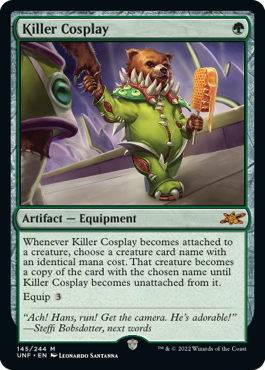 Killer Cosplay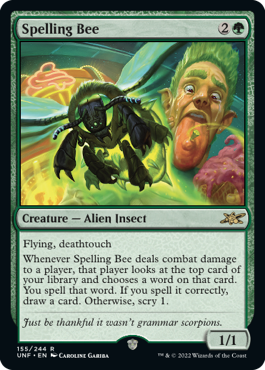 Spelling Bee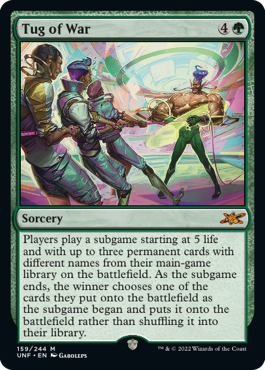 Tug of War
MULTICOLORED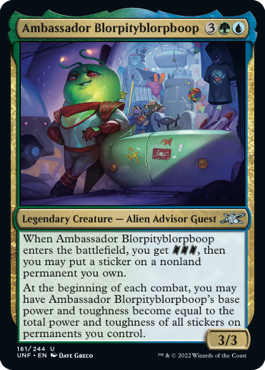 Ambassador Blorpityblorpboop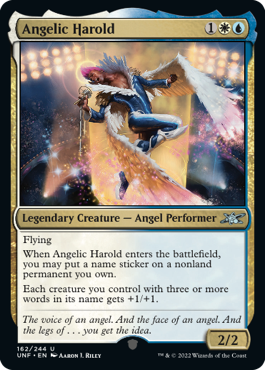 Angelic Harold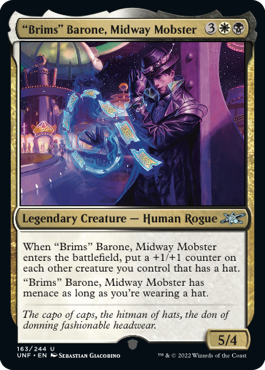 "Brims" Barone, Midway Mobster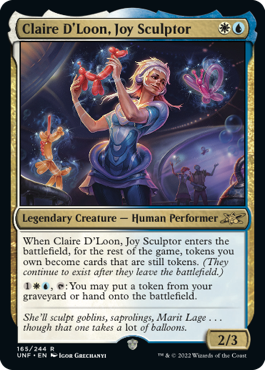 Claire D'Loon, Joy Sculptor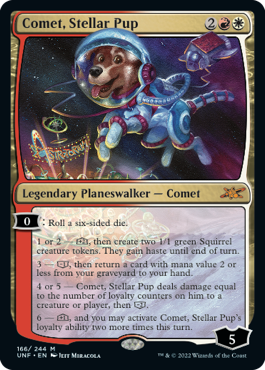 Comet, Stellar Pup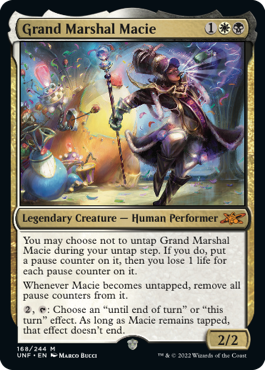 Grand Marshal Macie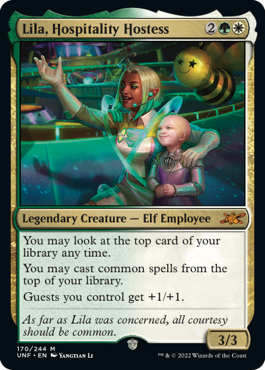 Lila, Hospitality Hostess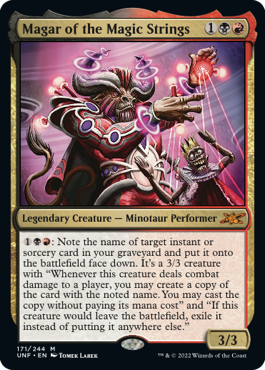 Magar of the Magic Strings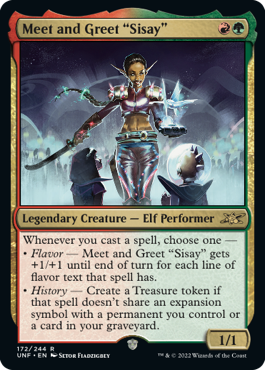 Meet and Greet "Sisay"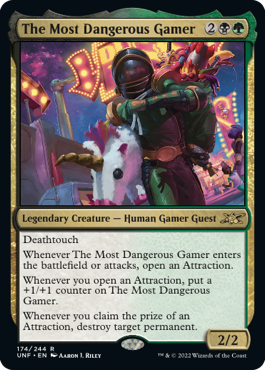 The Most Dangerous Gamer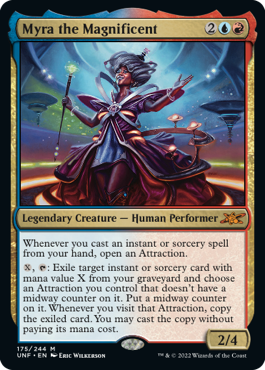 Myra the Magnificent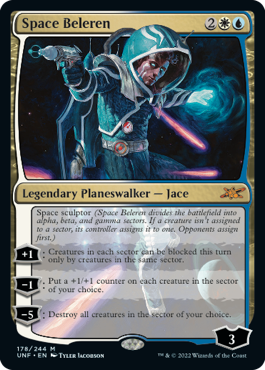 Space Beleren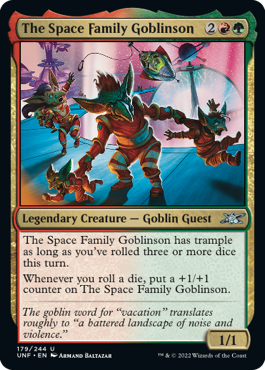 The Space Family Goblinson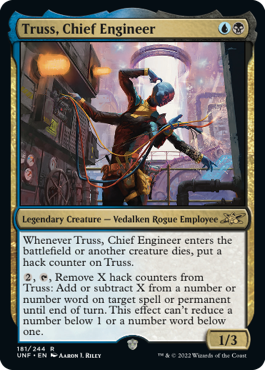 Truss, Chief Engineer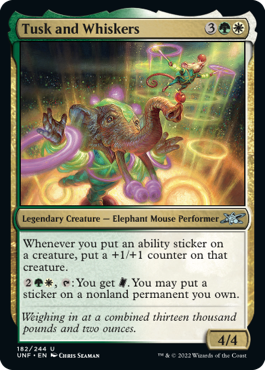 Tusk and Whiskers
ARTIFACT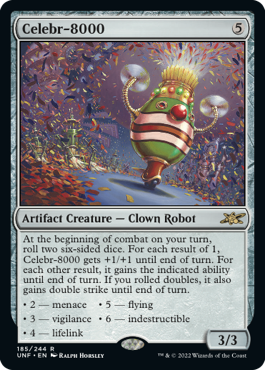 Celebr-8000

D00-DL, Caricaturist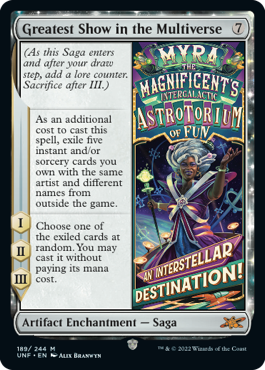 Greatest Show in the Multiverse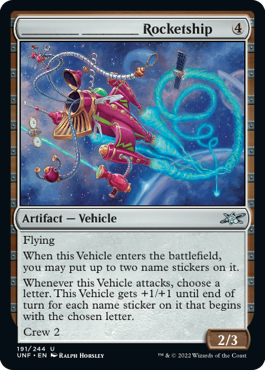 ______ ______ Rocketship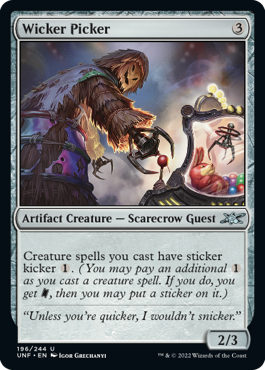 Wicker Picker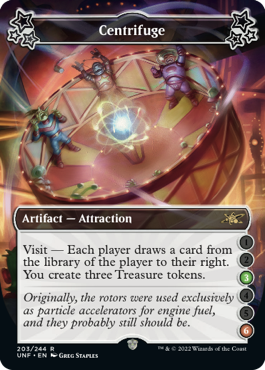 Centrifuge (a)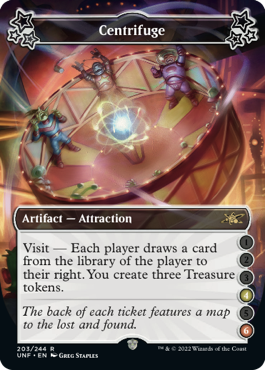 Centrifuge (b)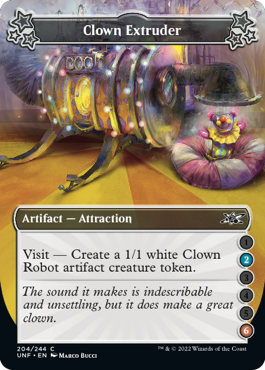 Clown Extruder (a)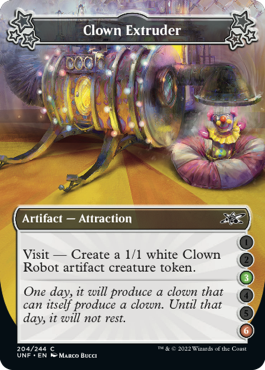 Clown Extruder (b)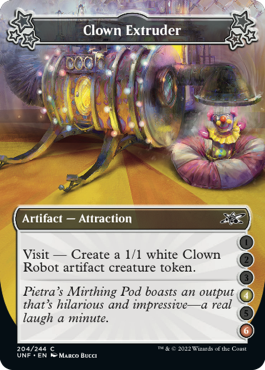 Clown Extruder (c)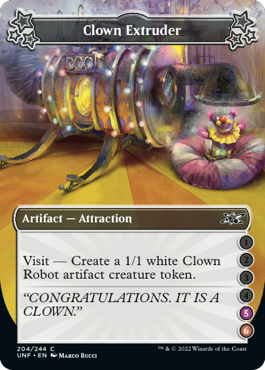 Clown Extruder (d)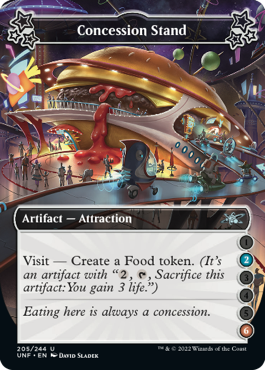 Concession Stand (a)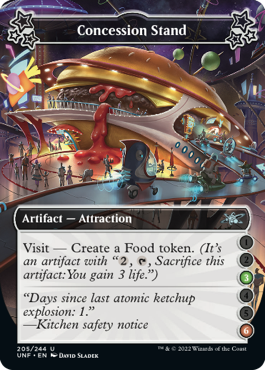 Concession Stand (b)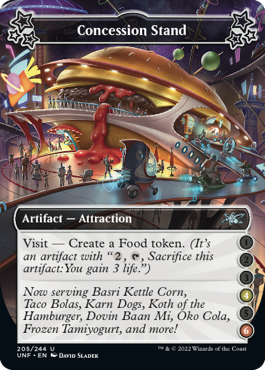 Concession Stand (c)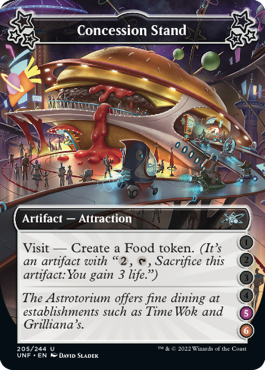 Concession Stand (d)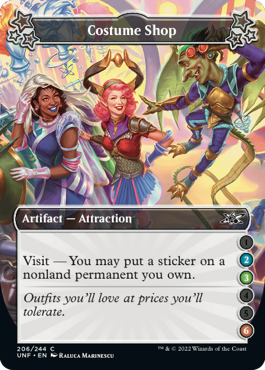 Costume Shop (a)

Costume Shop (b)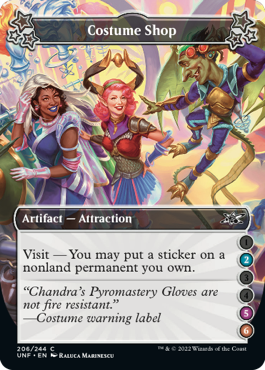 Costume Shop (c)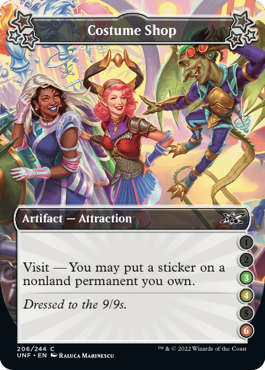 Costume Shop (d)

Costume Shop (e)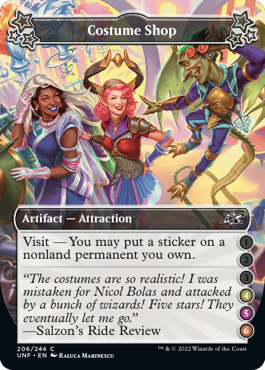 Costume Shop (f)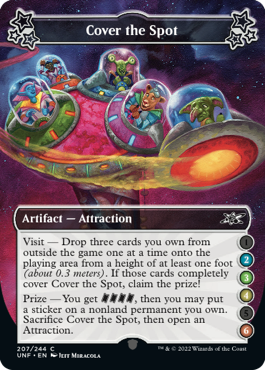 Cover the Spot (a)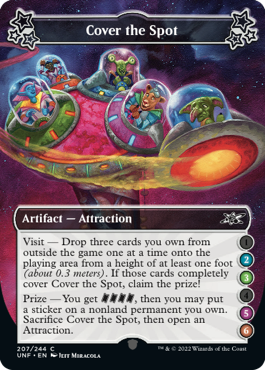 Cover the Spot (b)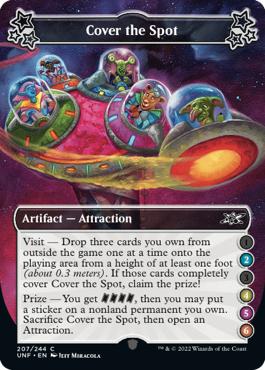 Cover the Spot (c)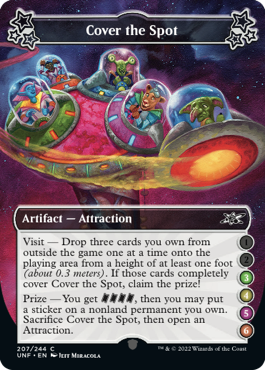 Cover the Spot (d)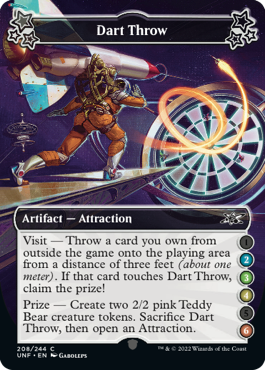 Dart Throw (a)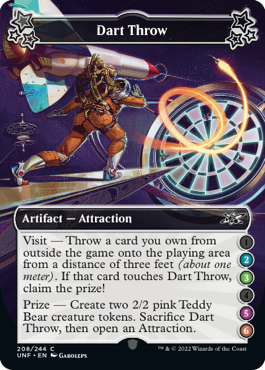 Dart Throw (b)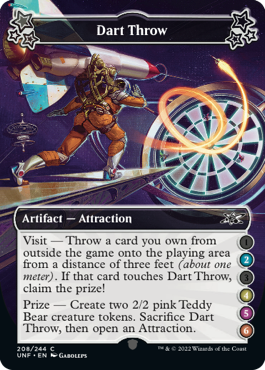 Dart Throw (c)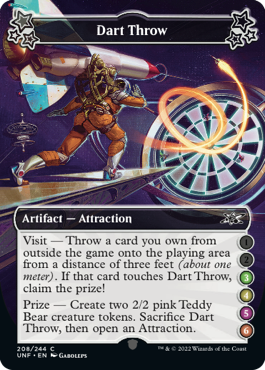 Dart Throw (d)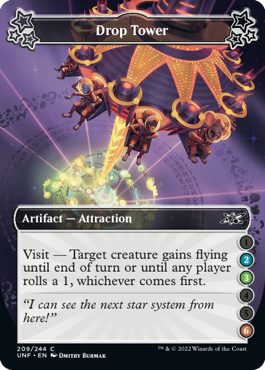 Drop Tower (a)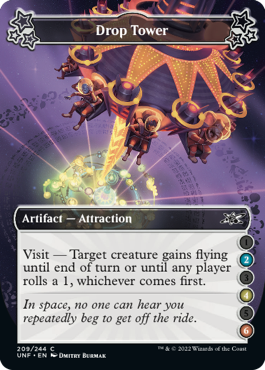 Drop Tower (b)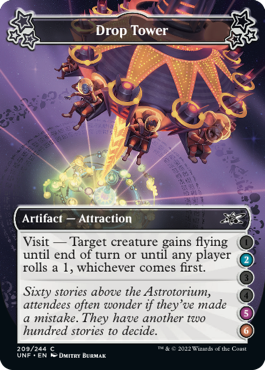 Drop Tower (c)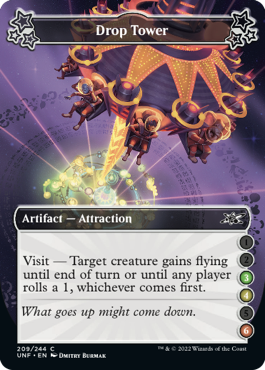 Drop Tower (d)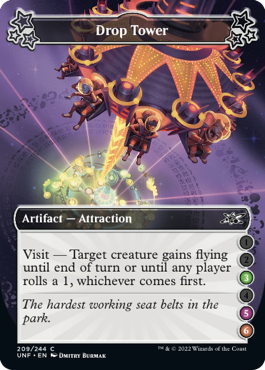 Drop Tower (e)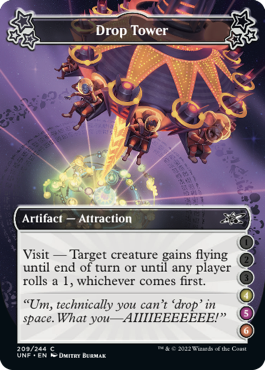 Drop Tower (f)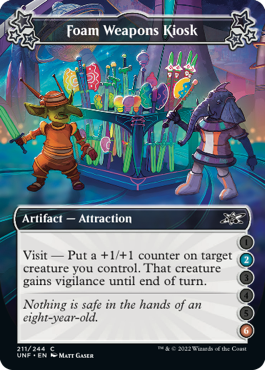 Foam Weapons Kiosk (a)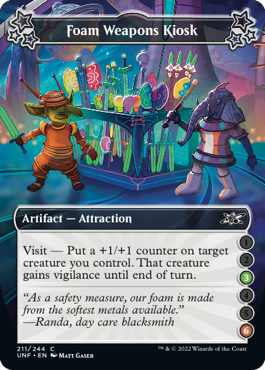 Foam Weapons Kiosk (b)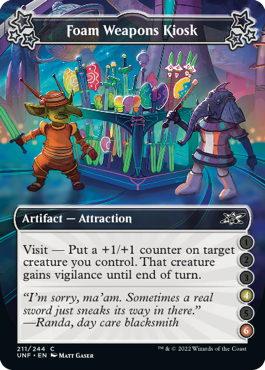 Foam Weapons Kiosk (c)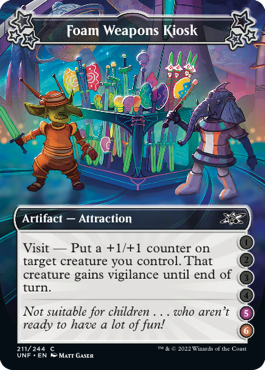 Foam Weapons Kiosk (d)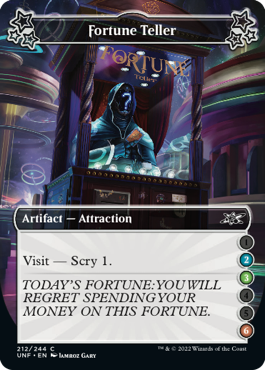 Fortune Teller (a)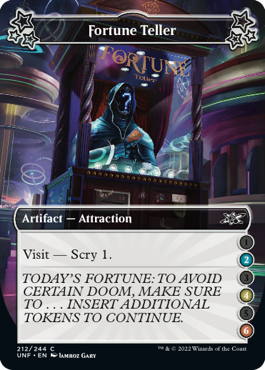 Fortune Teller (b)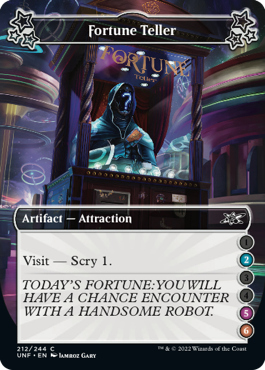 Fortune Teller (c)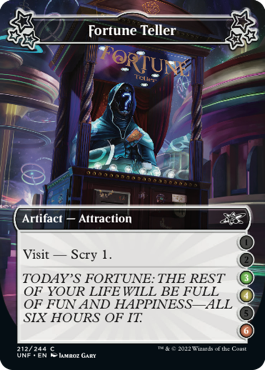 Fortune Teller (d)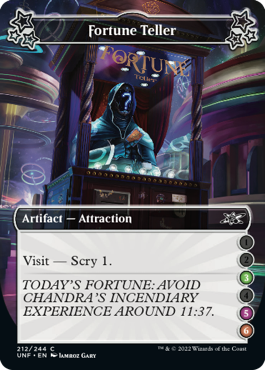 Fortune Teller (e)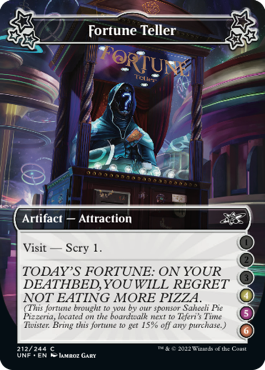 Fortune Teller (f)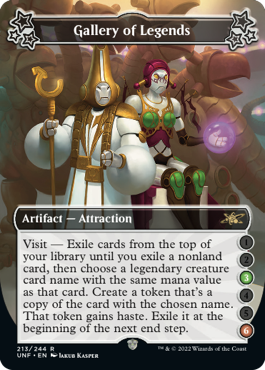 Gallery of Legends (a)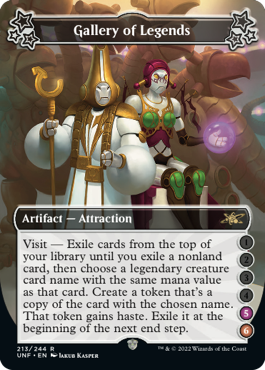 Gallery of Legends (b)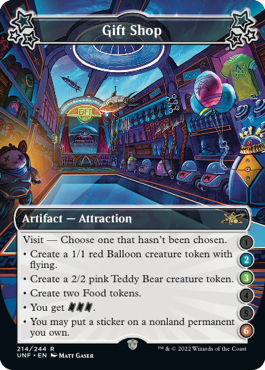 Gift Shop (a)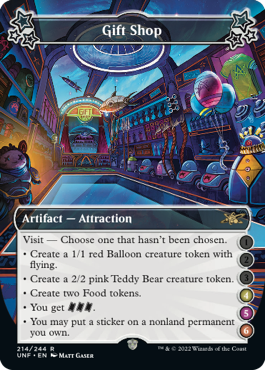 Gift Shop (b)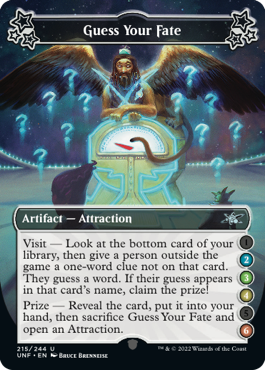 Guess Your Fate (a)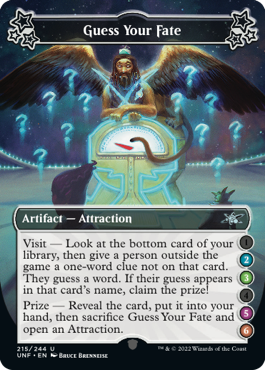 Guess Your Fate (b)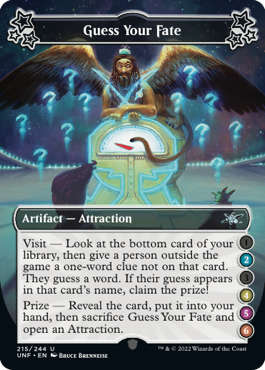 Guess Your Fate (c)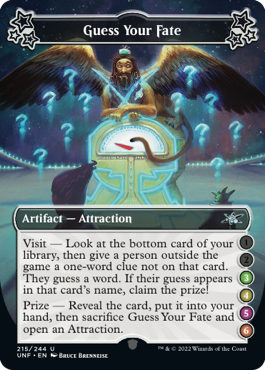 Guess Your Fate (d)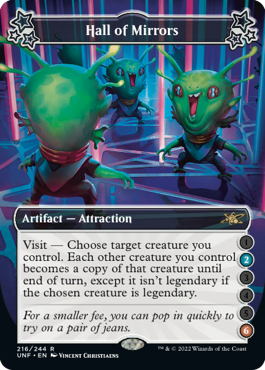 Hall of Mirrors (a)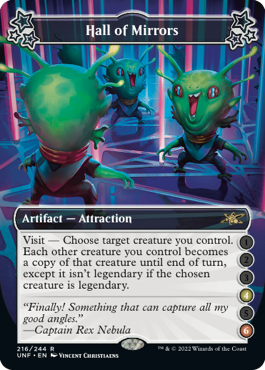 Hall of Mirrors (b)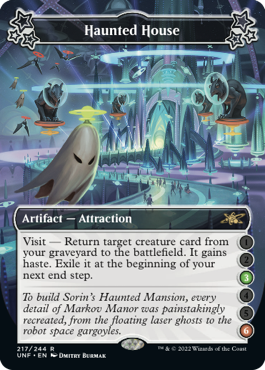 Haunted House (a)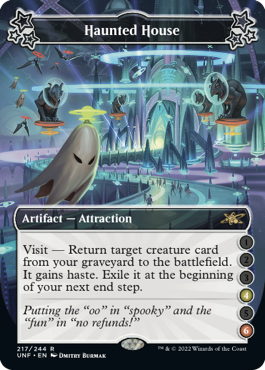 Haunted House (b)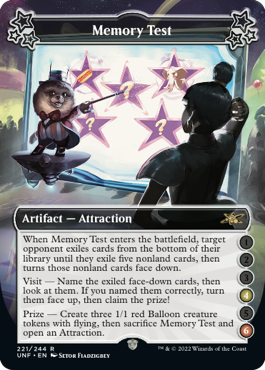 Memory Test (a)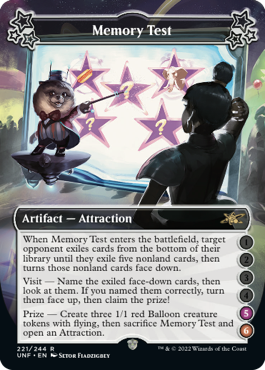 Memory Test (b)

Merry-Go-Round (a)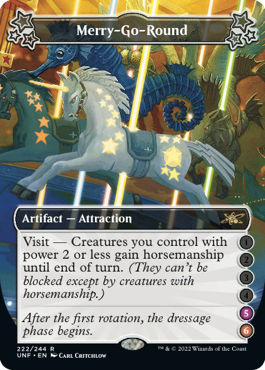 Merry-Go-Round (b)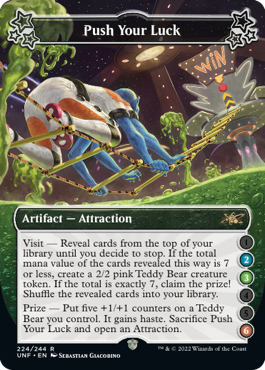 Push Your Luck (a)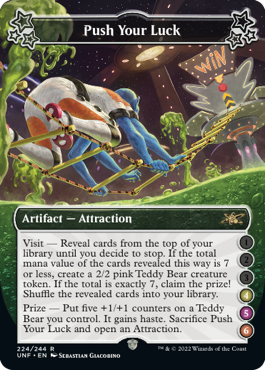 Push Your Luck (b)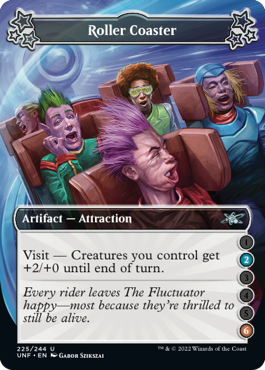 Roller Coaster (a)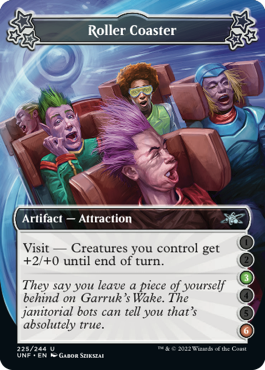 Roller Coaster (b)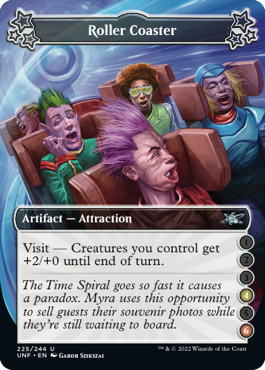 Roller Coaster (c)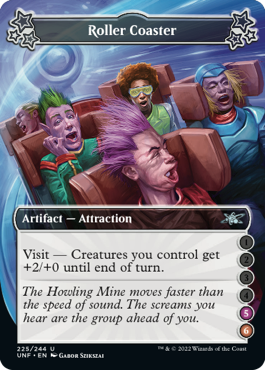 Roller Coaster (d)

Spinny Ride (a)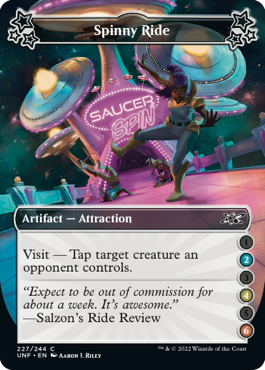 Spinny Ride (b)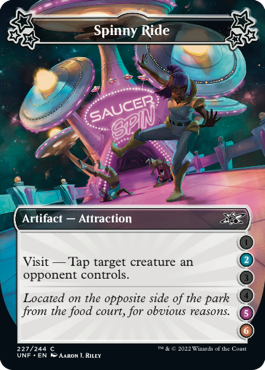 Spinny Ride (c)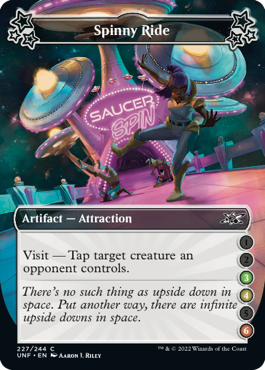 Spinny Ride (d)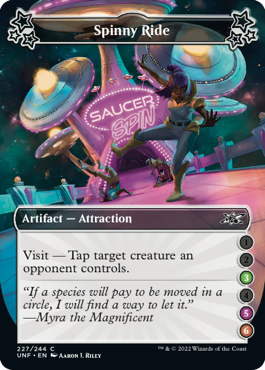 Spinny Ride (e)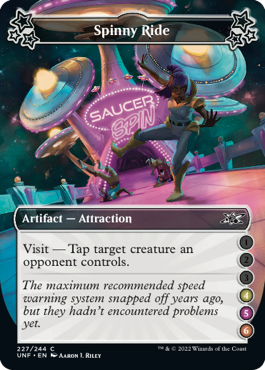 Spinny Ride (f)

Squirrel Stack (a)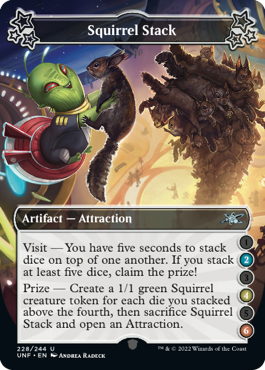 Squirrel Stack (b)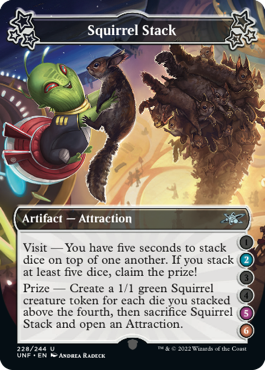 Squirrel Stack (c)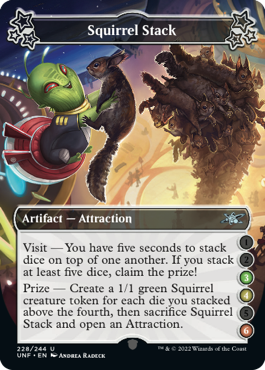 Squirrel Stack (d)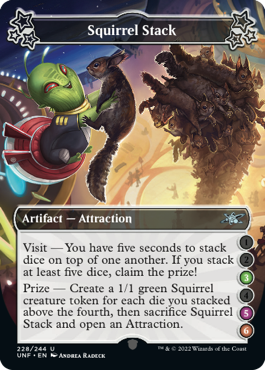 Squirrel Stack (e)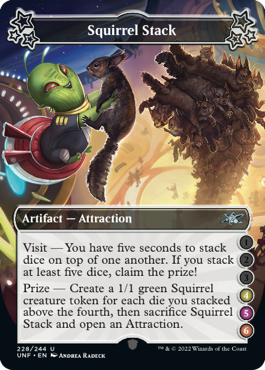 Squirrel Stack (f)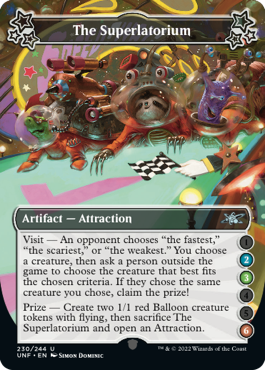 The Superlatorium (a)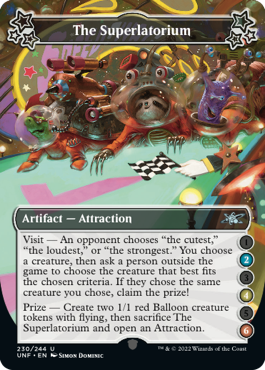 The Superlatorium (b)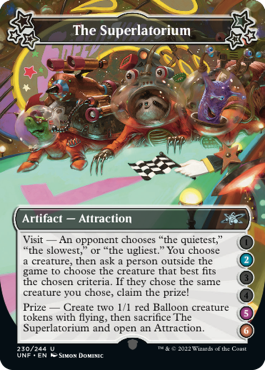 The Superlatorium (c)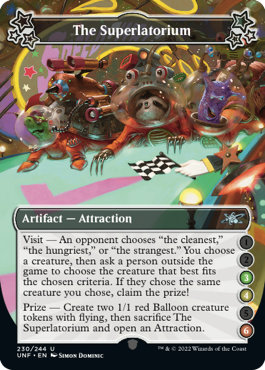 The Superlatorium (d)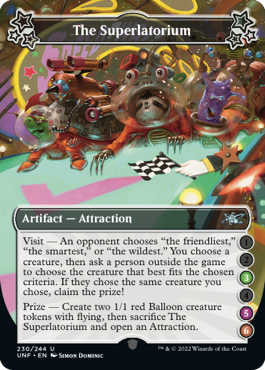 The Superlatorium (e)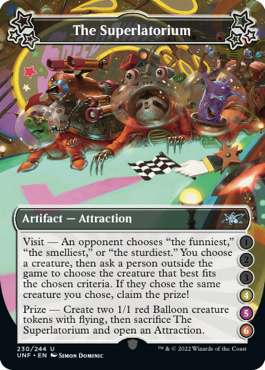 The Superlatorium (f)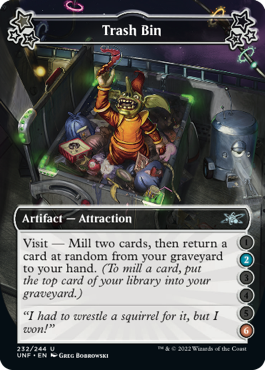 Trash Bin (a)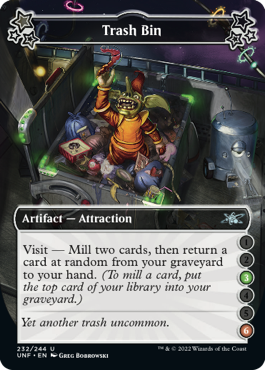 Trash Bin (b)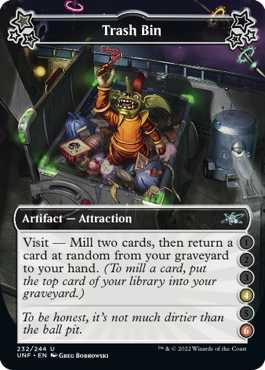 Trash Bin (c)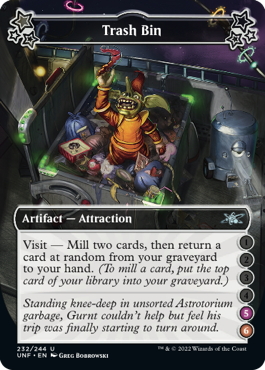 Trash Bin (d)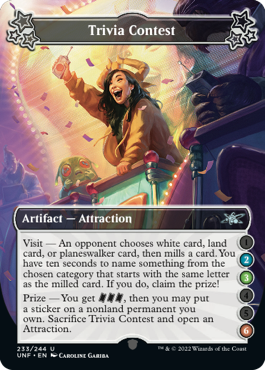 Trivia Contest (a)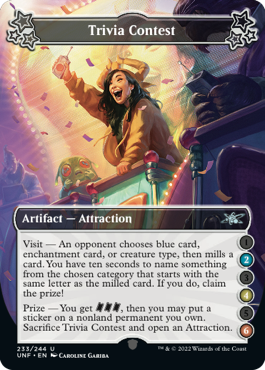 Trivia Contest (b)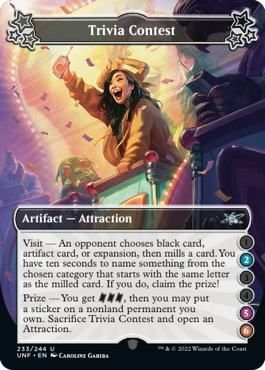 Trivia Contest (c)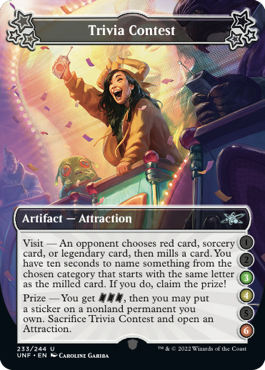 Trivia Contest (d)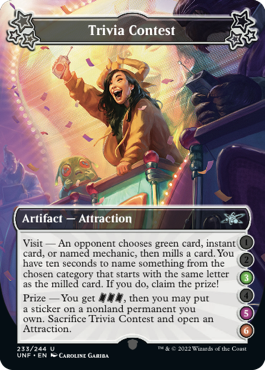 Trivia Contest (e)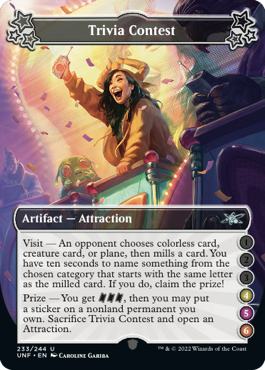 Trivia Contest (f)
LAND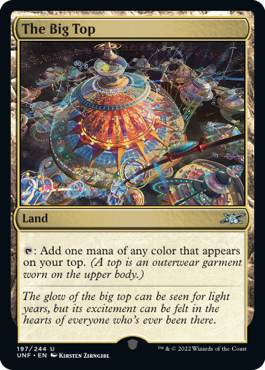 The Big Top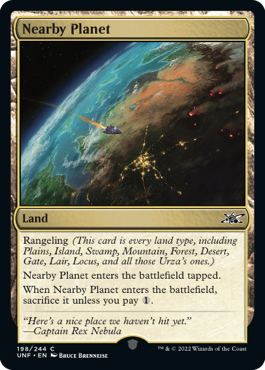 Nearby Planet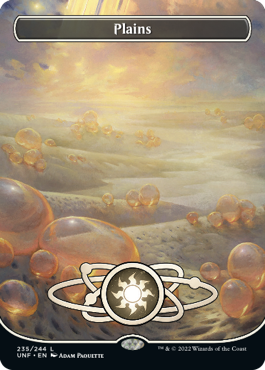 Plains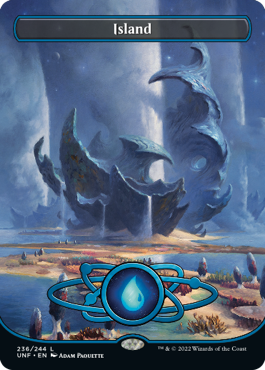 Island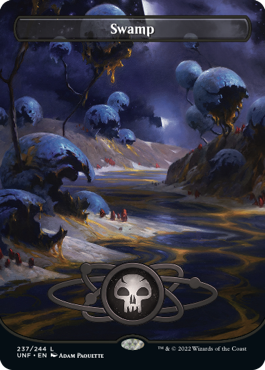 Swamp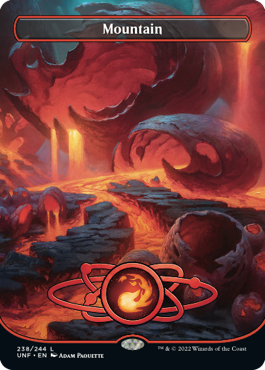 Mountain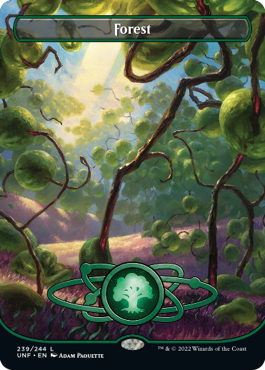 Forest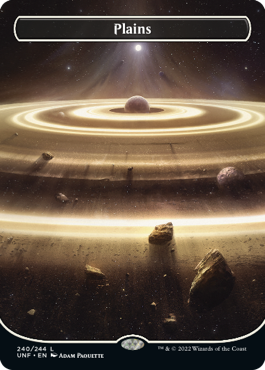 Plains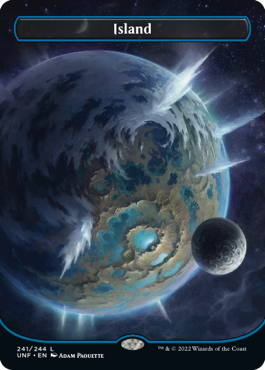 Island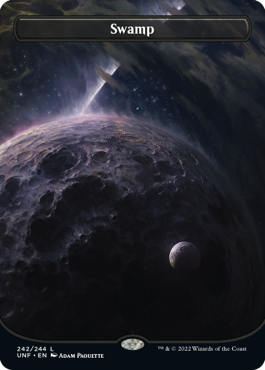 Swamp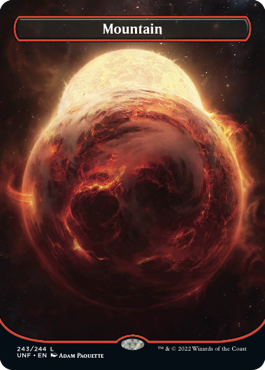 Mountain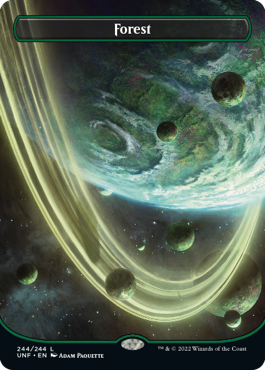 Forest
WHITE | BLUE | BLACK | RED | GREEN
MULTICOLORED | ARTIFACT | LAND | ALL CARDS