March of the Machine Art Cards
March of the Machine Set Boosters, available for preorder from your local game store and retailers like Amazon, include an art card showcasing one of 81 amazing illustrations from the set. Even better, 1 in 10 art cards opened may be gold stamped with an artist's signature or the Planeswalker symbol.
Learn more about Set Boosters—and the other awesome things you can find inside them—from Collecting March of the Machine and check out the art cards themselves below (non-stamped versions have the same art but without the artist's signature or Planeswalker symbol).
ART CARDS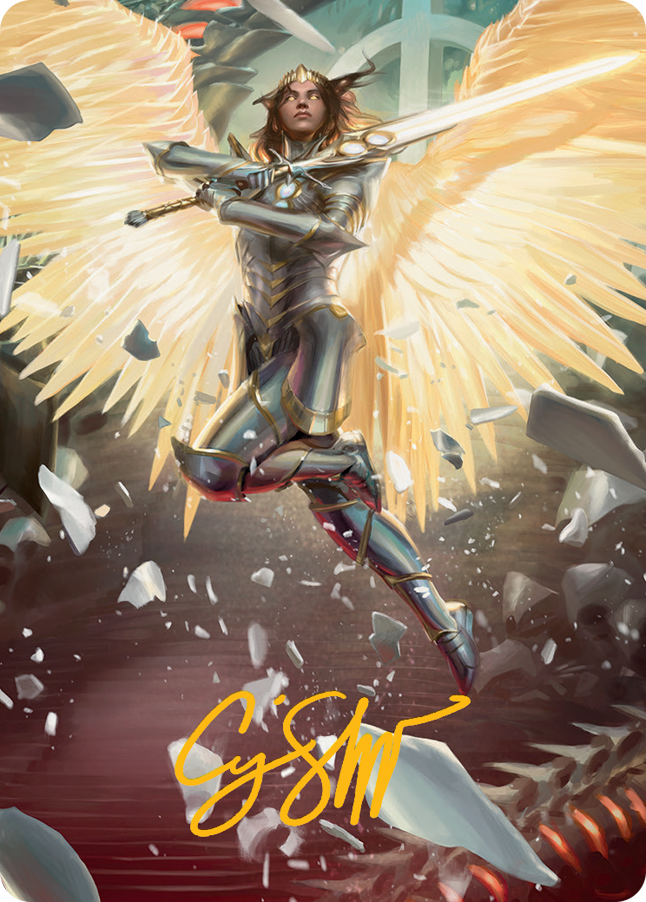 Archangel Elspeth Art Card 1/81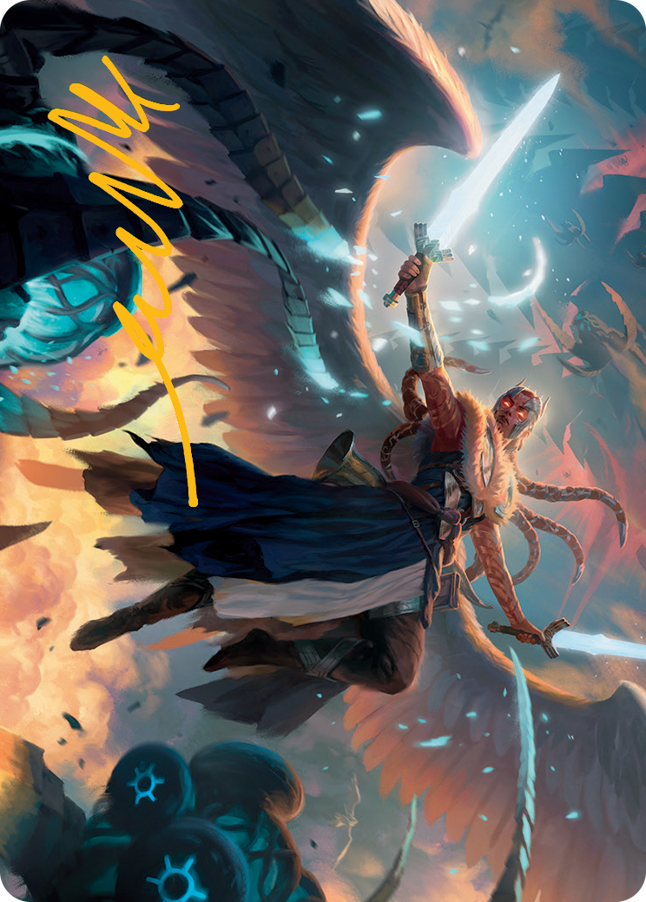 Boon-Bringer Valkyrie Art Card 2/81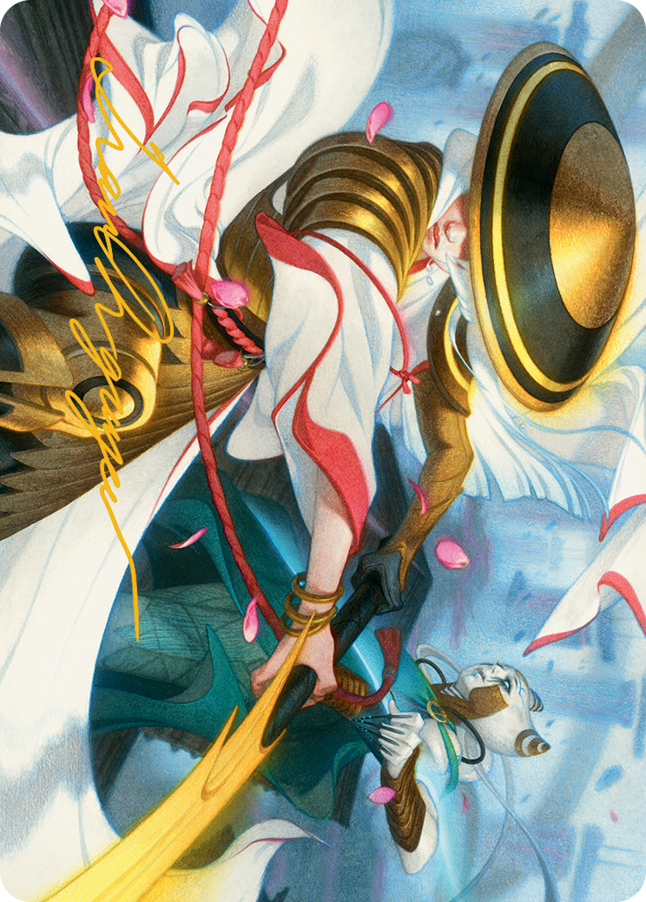 Cut Short Art Card 3/81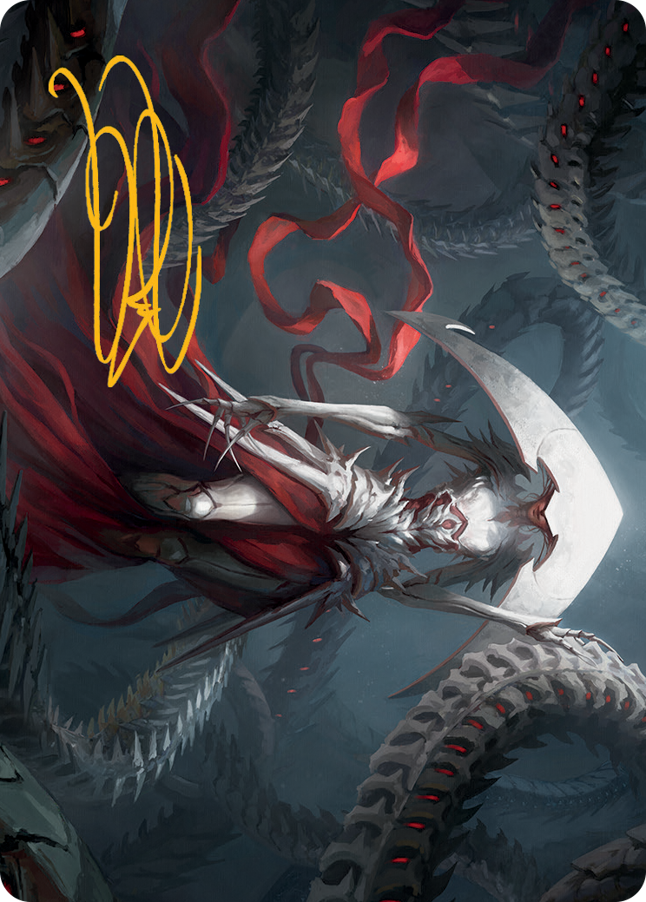 Elesh Norn Art Card 4/81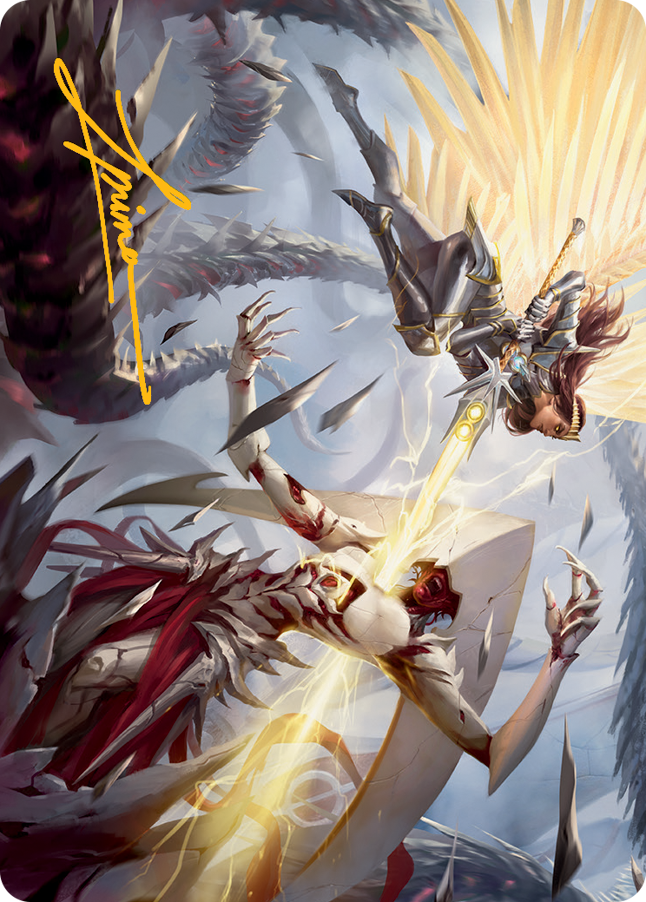 Elspeth's Smite Art Card 5/81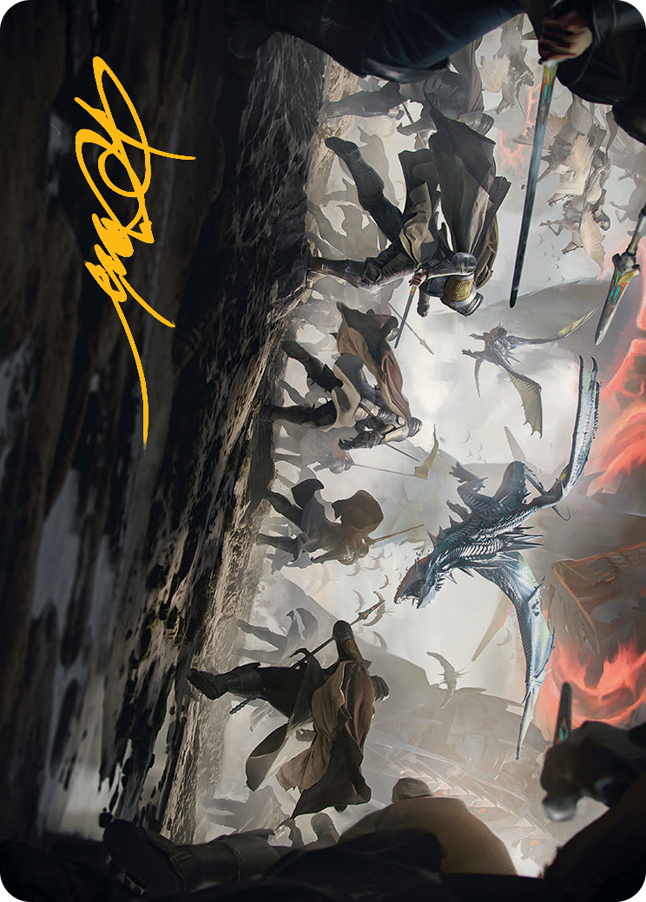 Invasion of Dominaria Art Card 6/81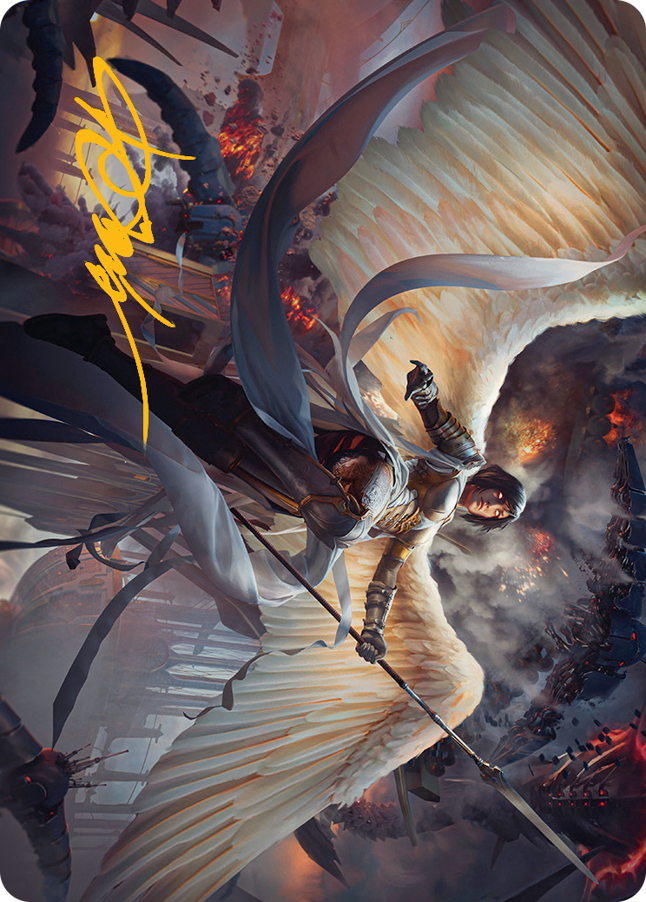 Serra Faithkeeper Art Card 7/81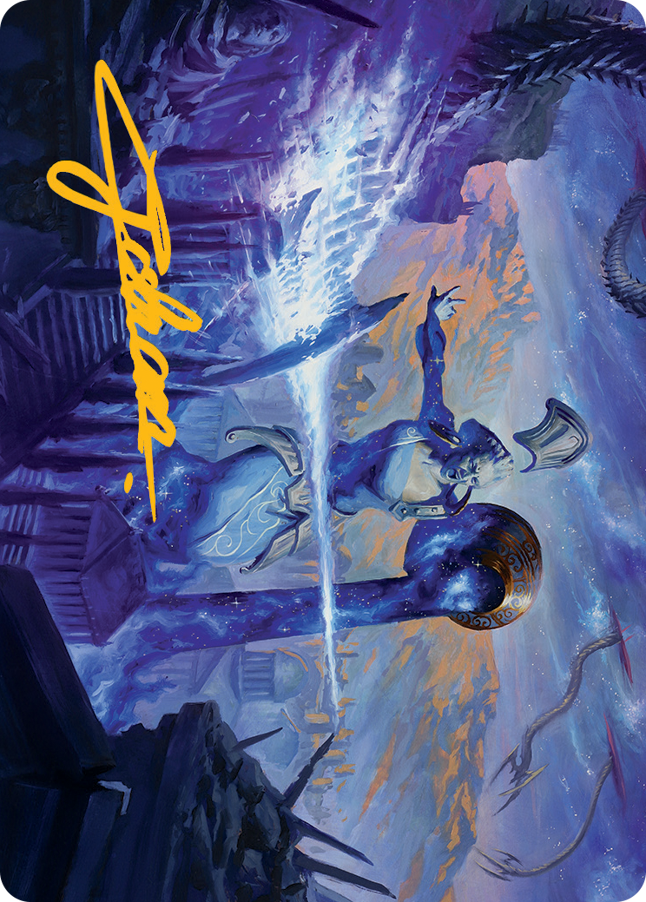 Ephara, Ever-Sheltering Art Card 8/81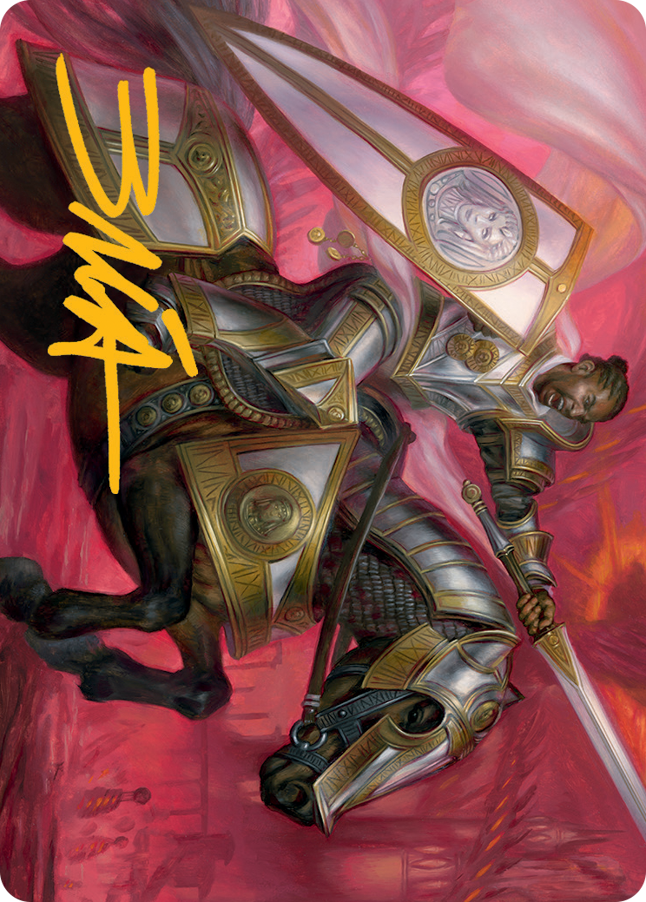 Sigiled Sentinel Art Card 9/81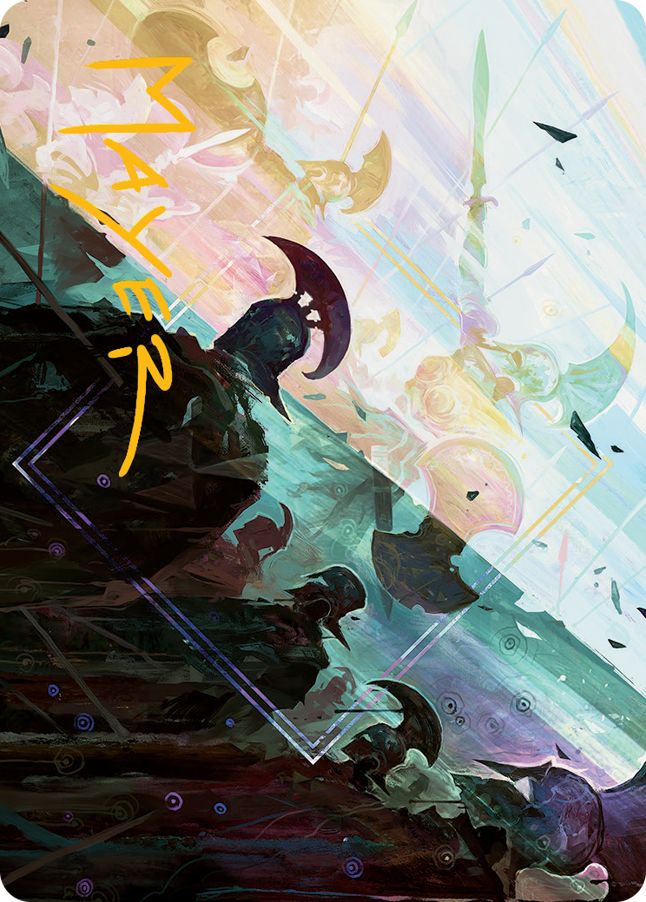 Surge of Salvation Art Card 10/81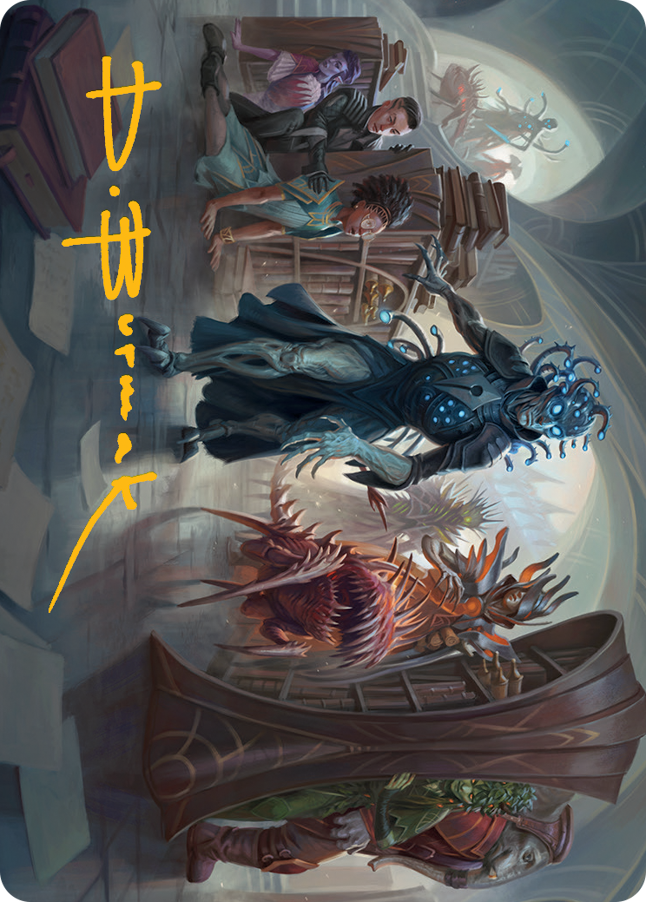 Invasion of Arcavios Art Card 11/81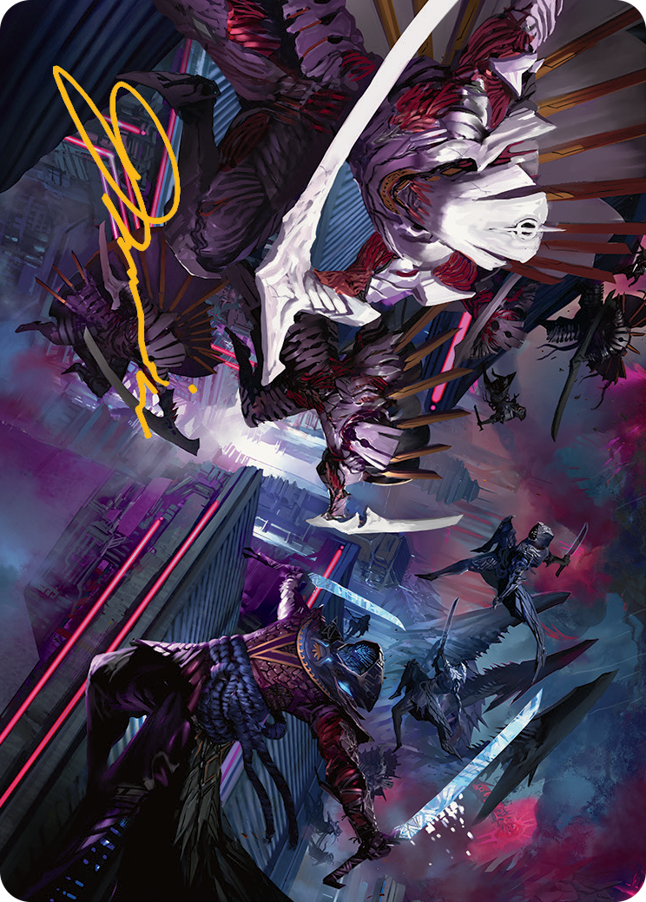 Invasion of Kamigawa Art Card 12/81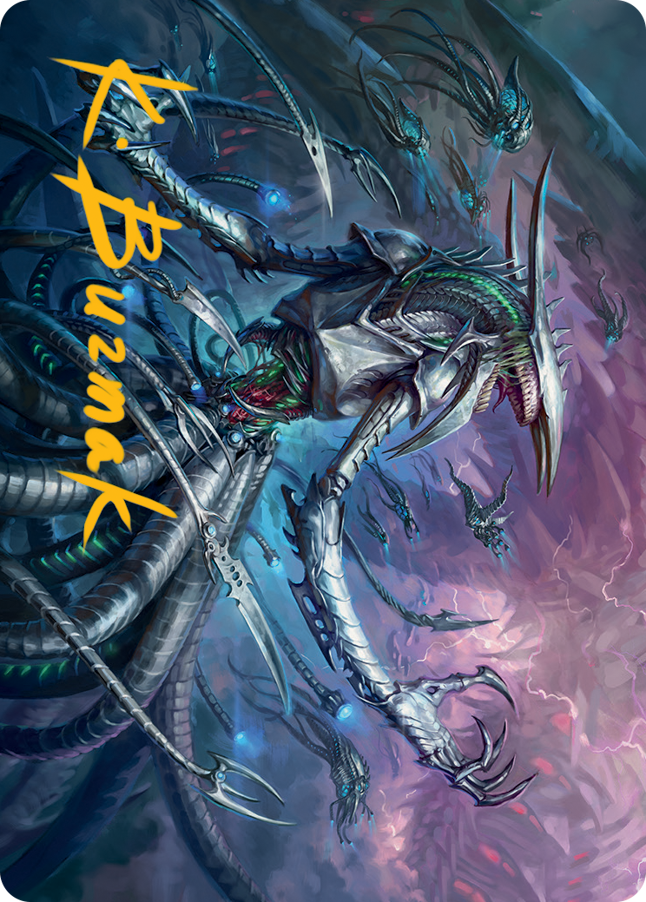 Jin-Gitaxias Art Card 13/81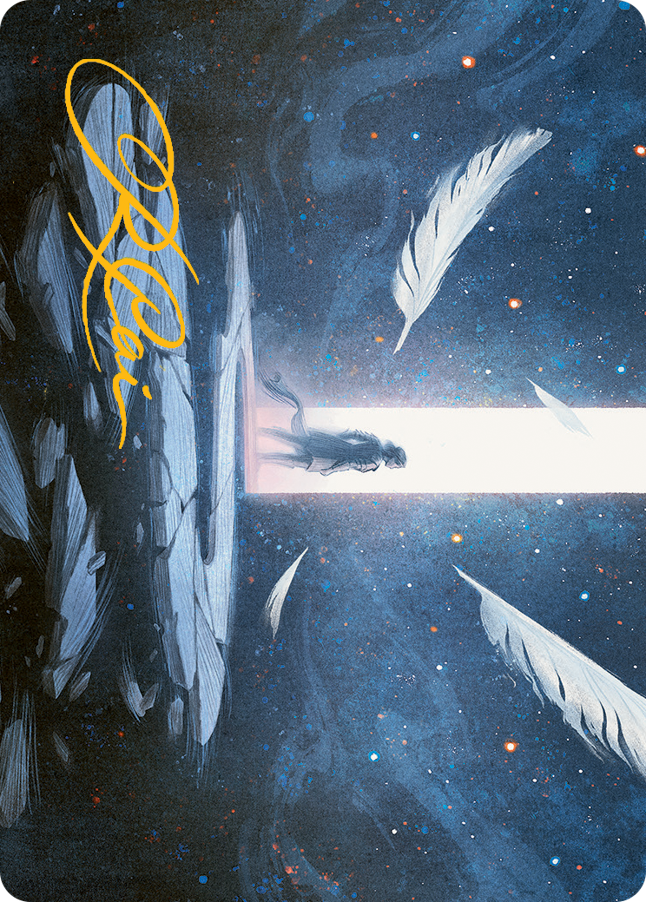 Moment of Truth Art Card 14/81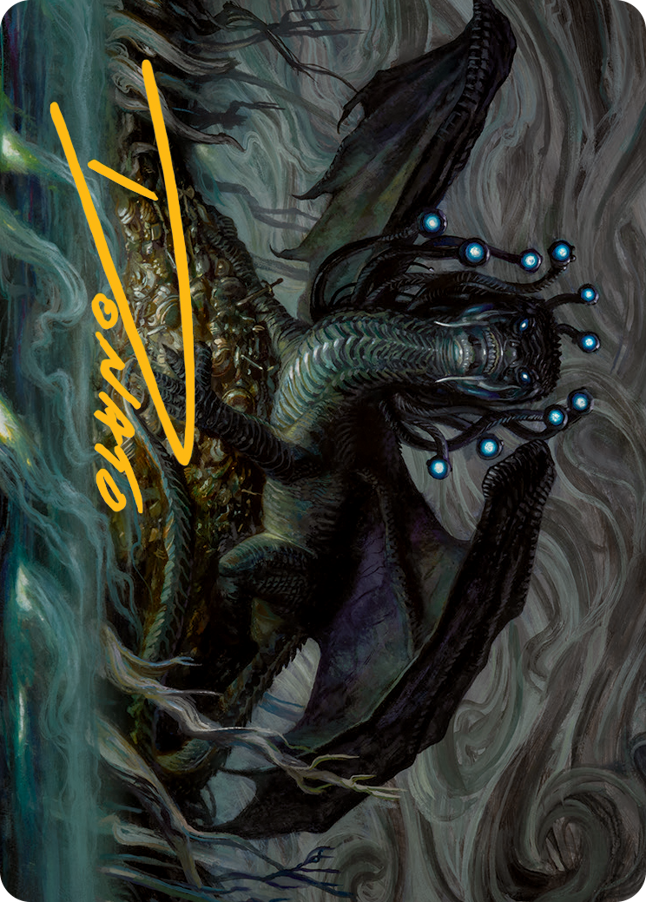 Oculus Whelp Art Card 15/81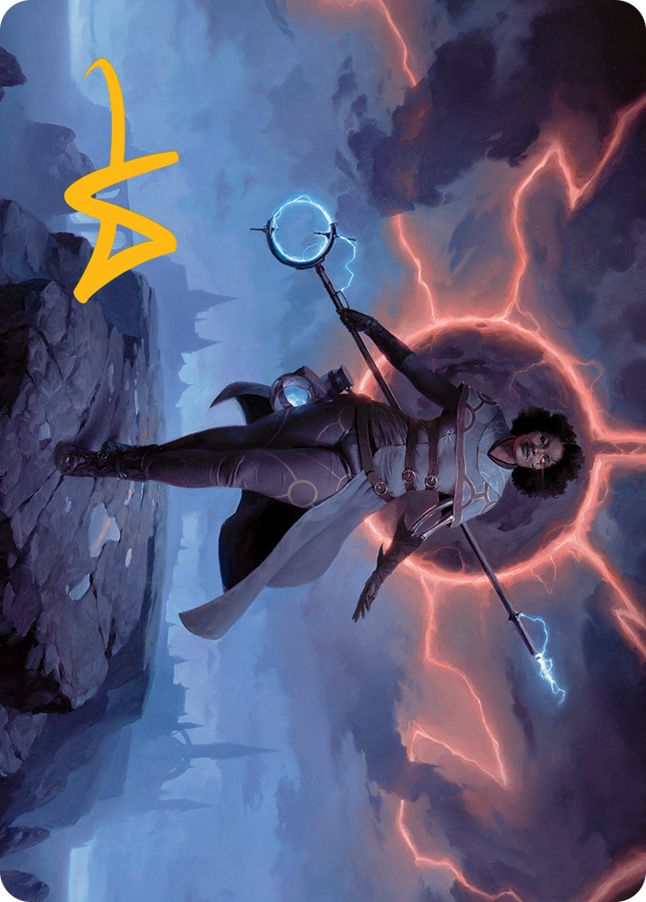 Rona, Herald of Invasion Art Card 16/81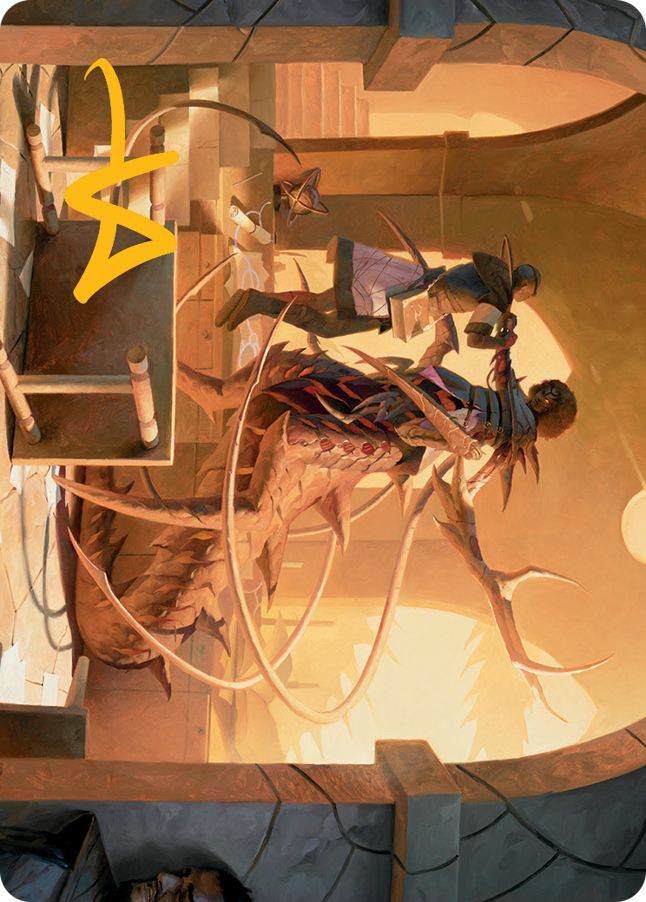 Rona, Tolarian Obliterator Art Card 17/81

Skyclave Invader Art Card 18/81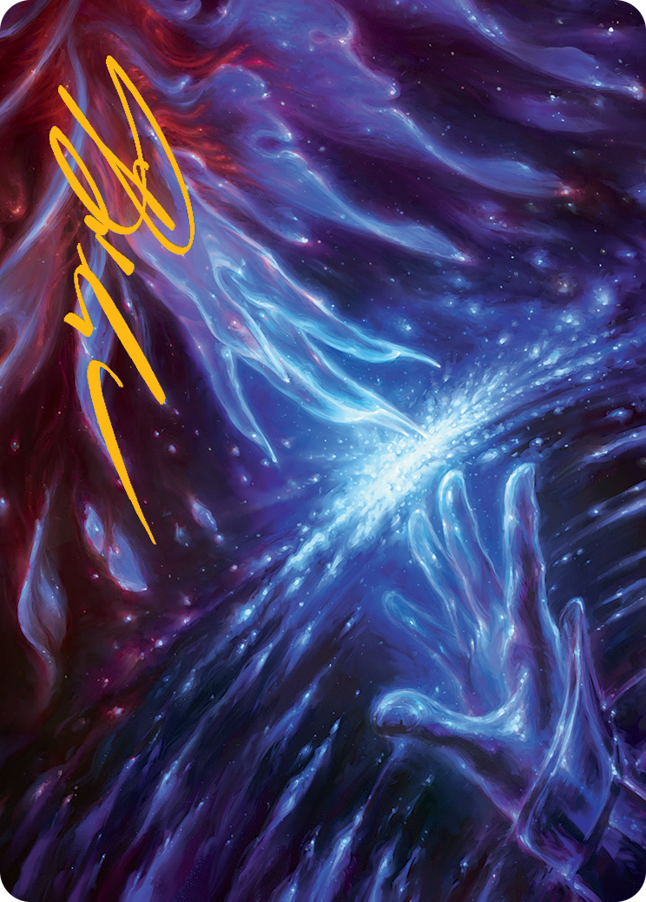 Transcendent Message Art Card 19/81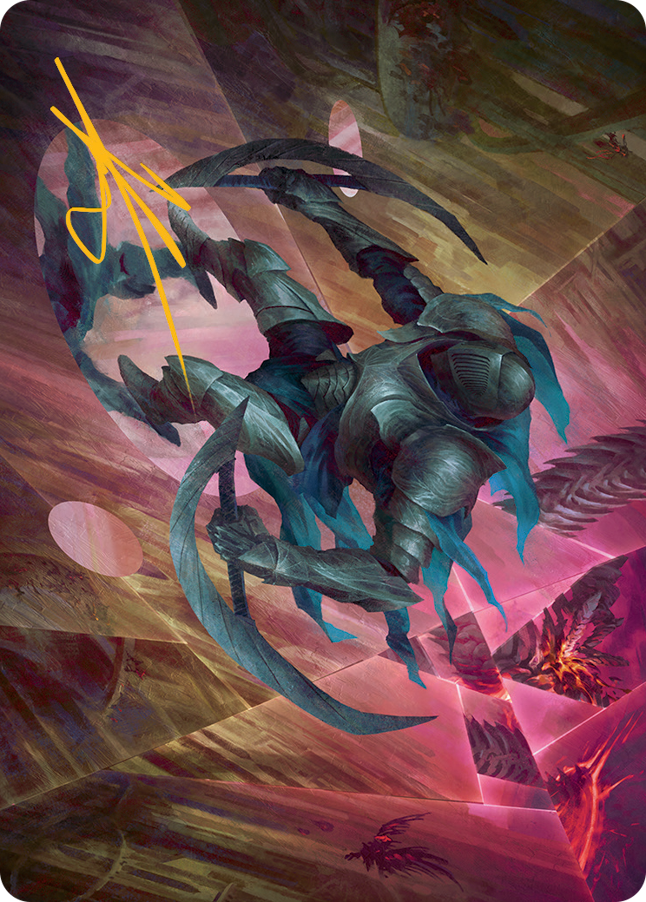 Xerex Strobe-Knight Art Card 20/81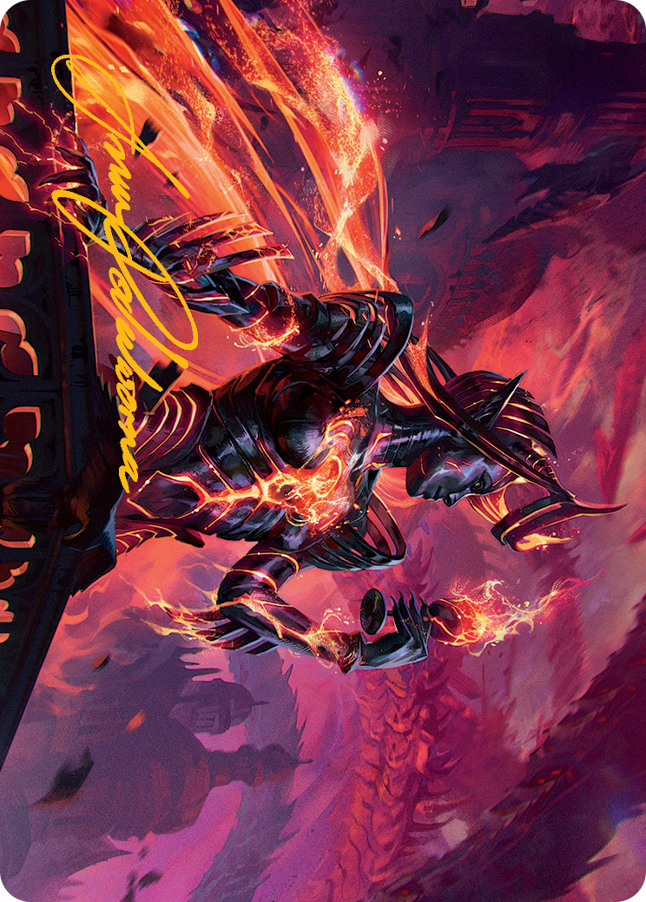 Ayara, Furnace Queen Art Card 21/81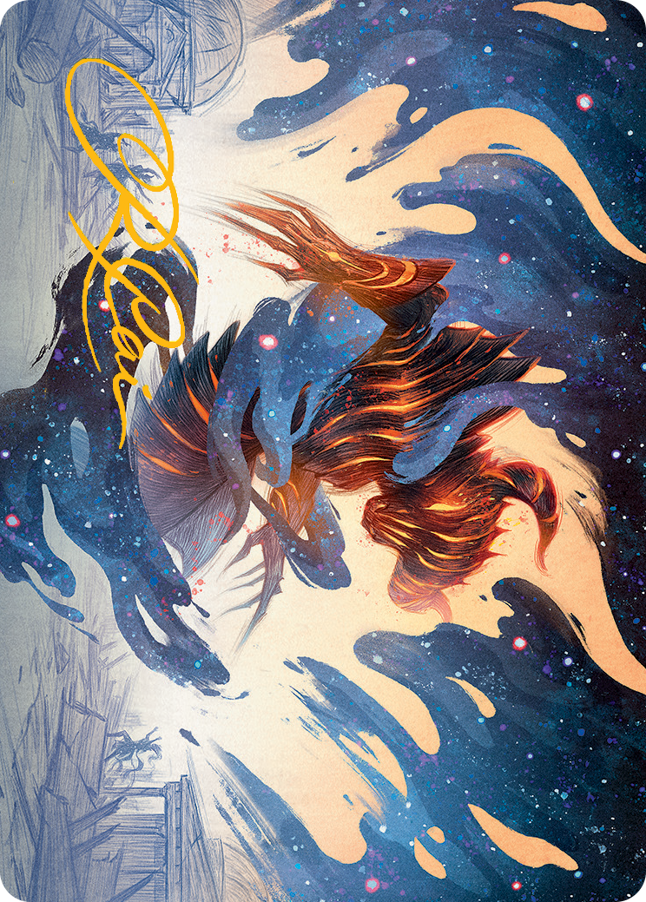 Collective Nightmare Art Card 22/81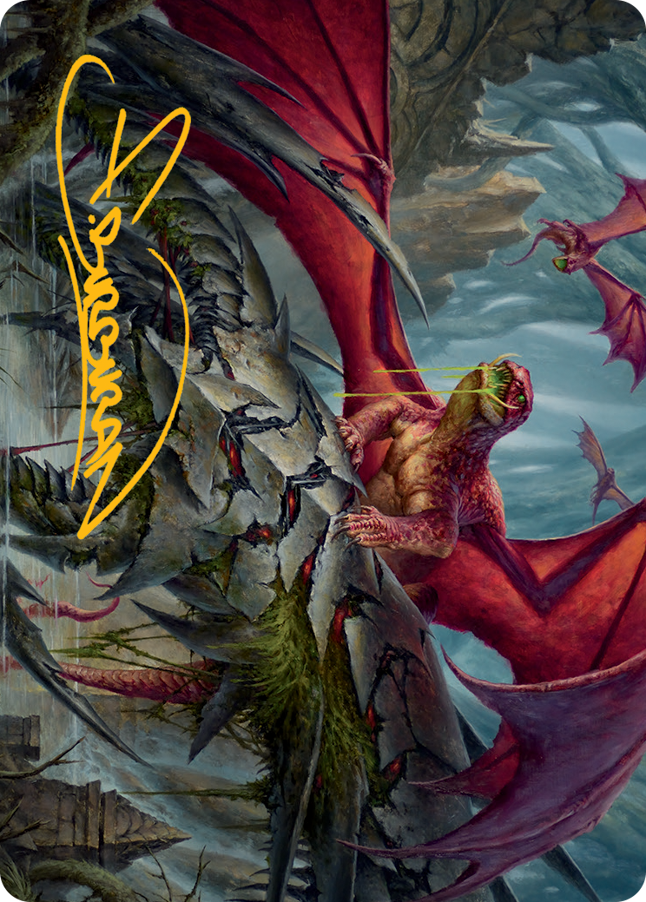 Hoarding Broodlord Art Card 23/81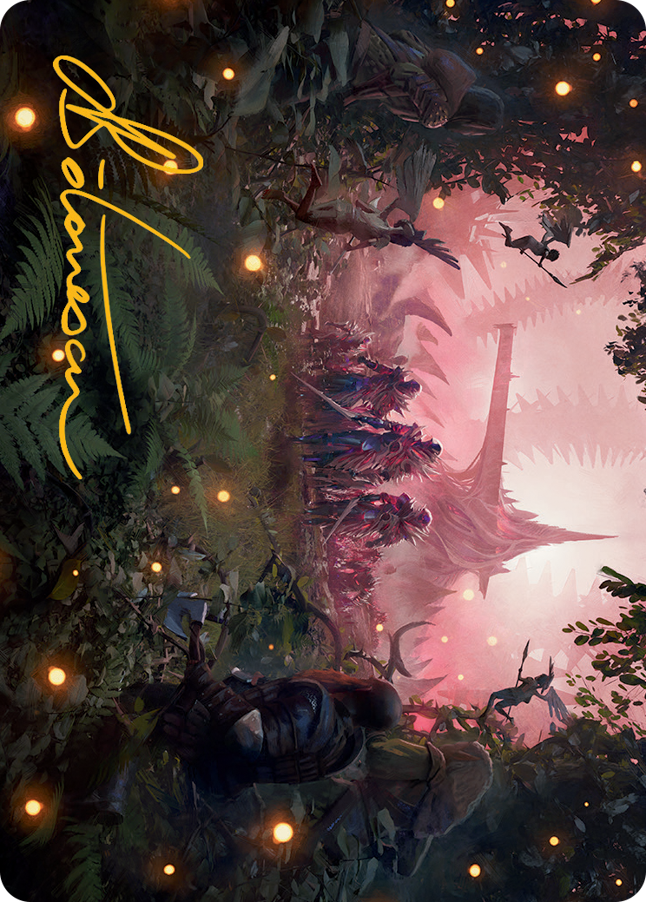 Invasion of Eldraine Art Card 24/81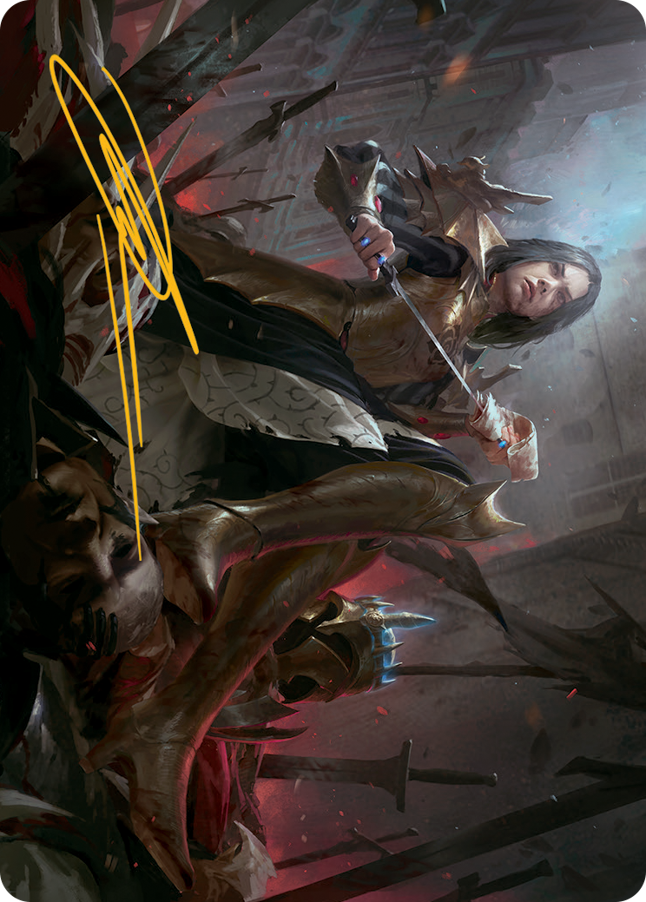 Marchesa, Resolute Monarch Art Card 25/81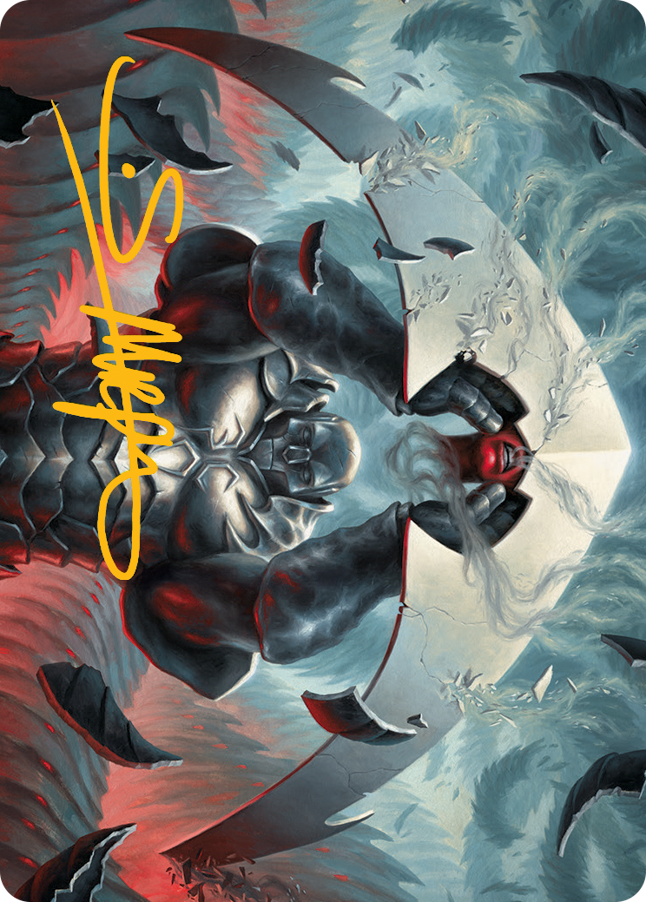 Mirrodin Avenged Art Card 26/81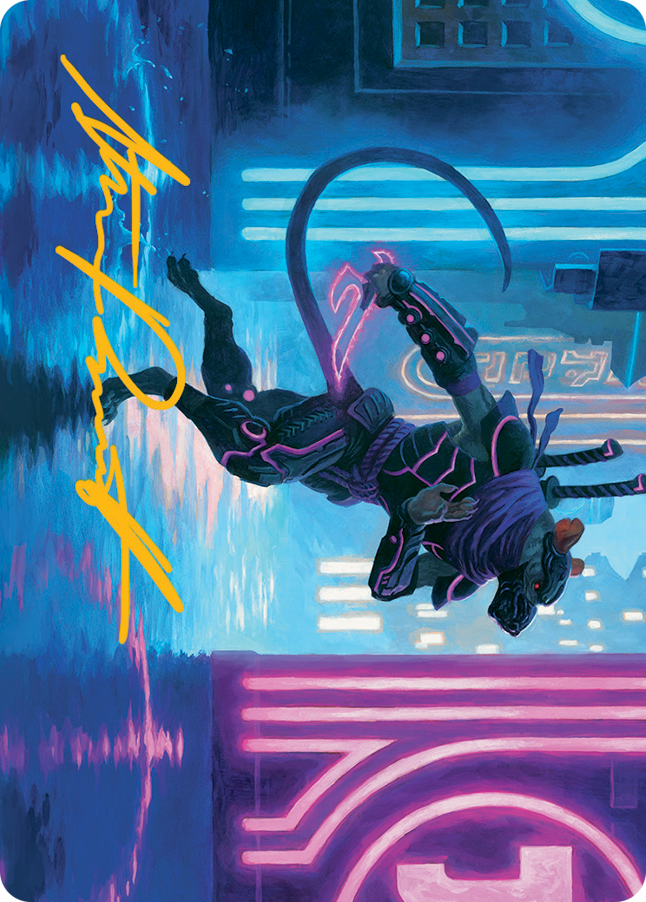 Nezumi Informant Art Card 27/81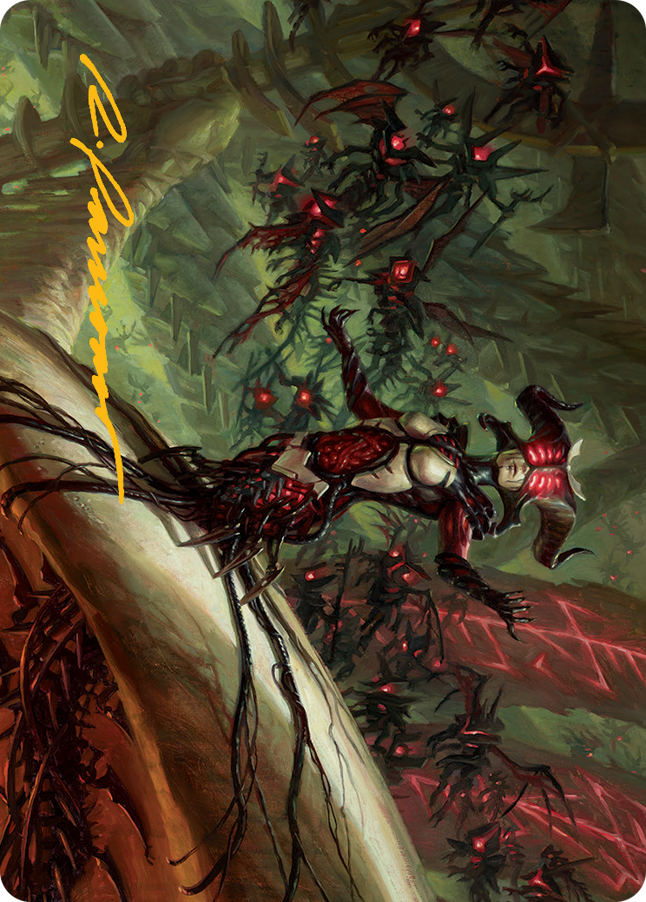 Sheoldred Art Card 28/81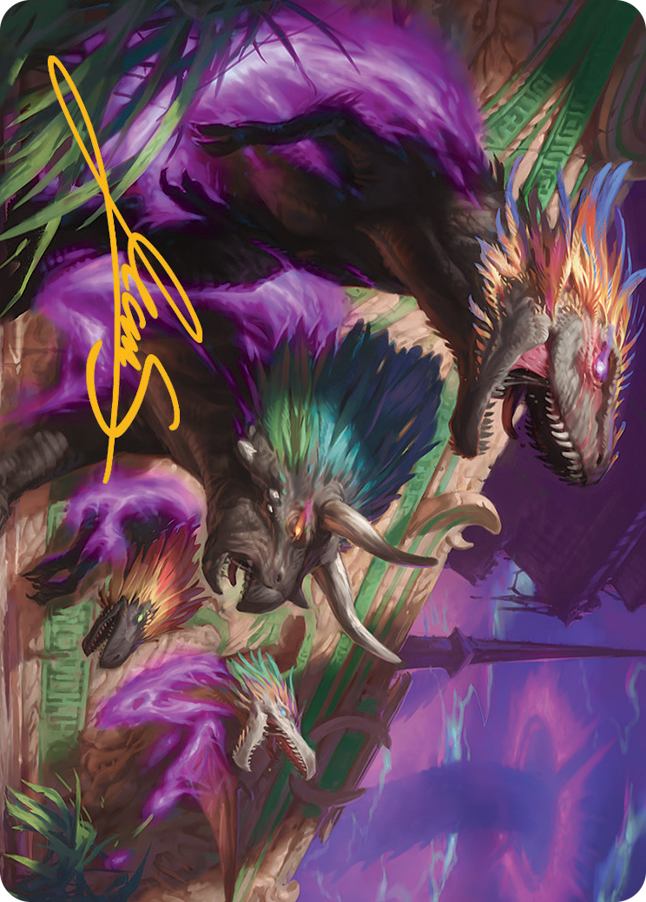 Burning Sun's Fury Art Card 29/81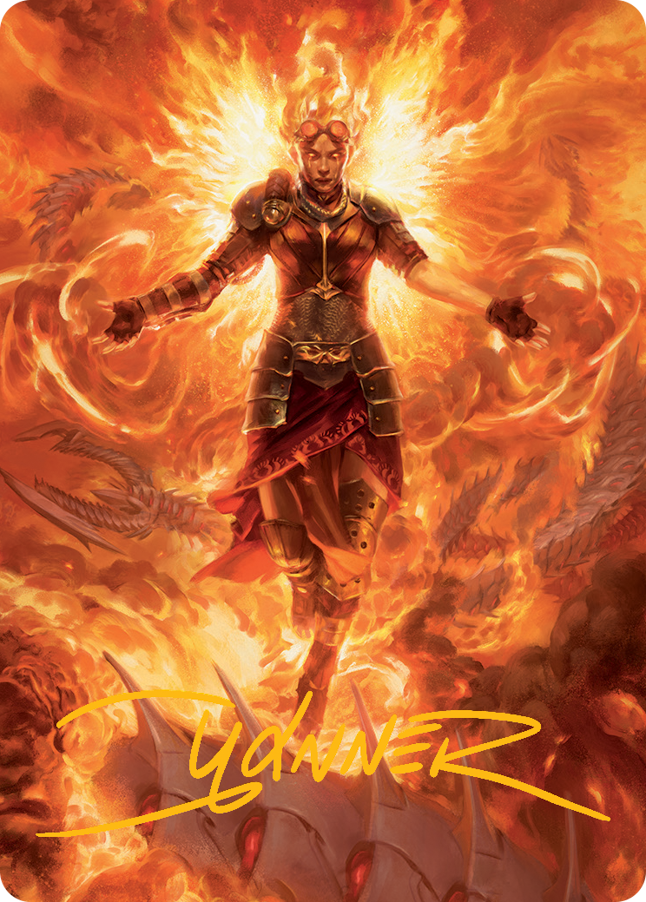 Chandra, Hope's Beacon Art Card 30/81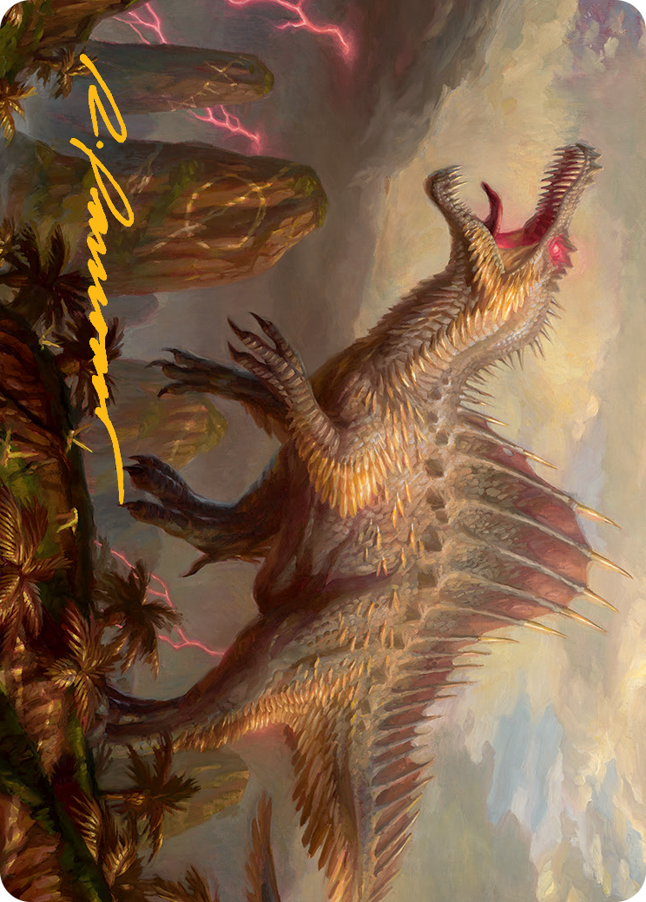 Etali, Primal Conqueror Art Card 31/81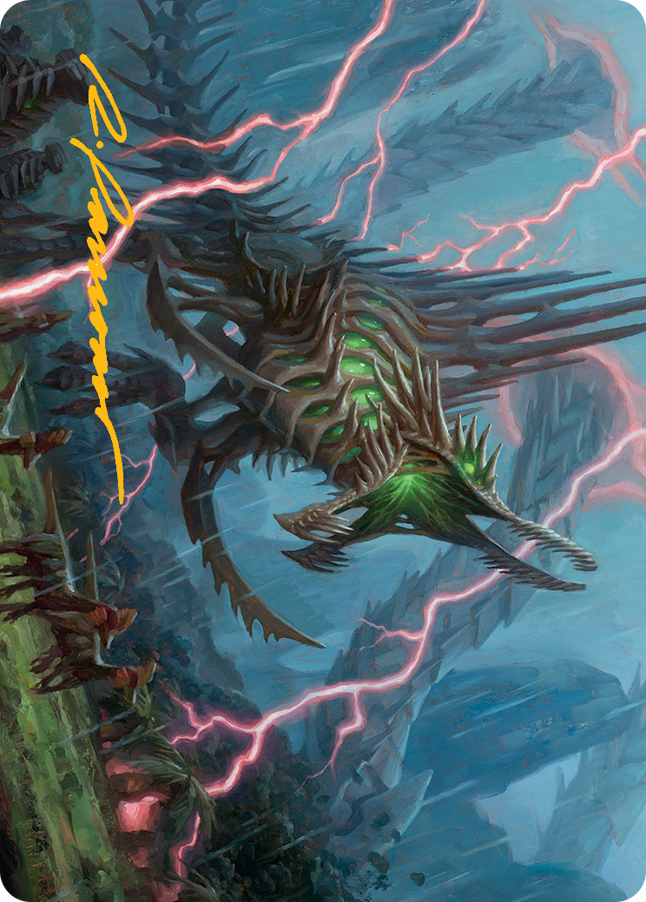 Etali, Primal Sickness Art Card 32/81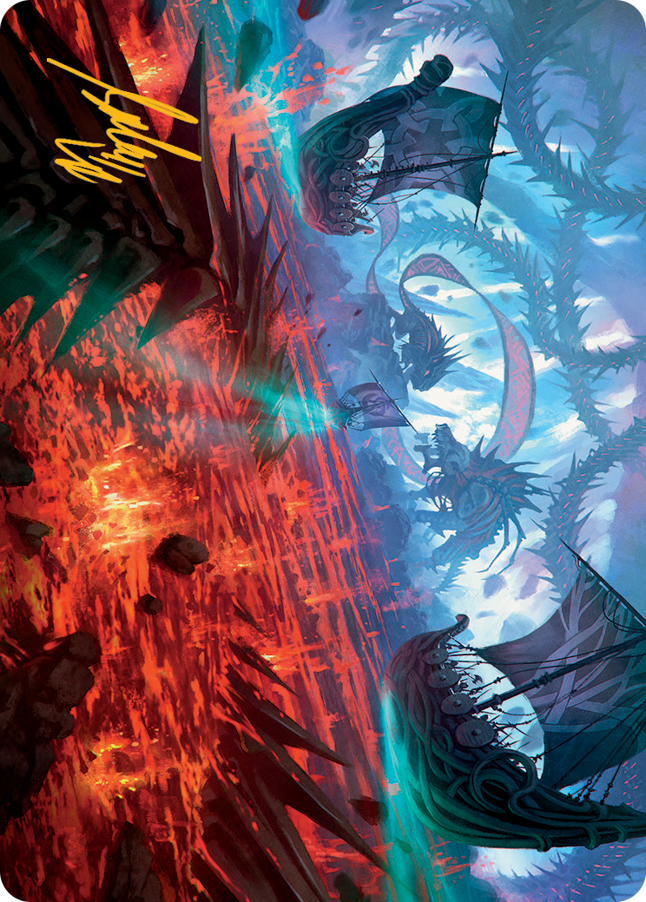 Invasion of Kaldheim Art Card 33/81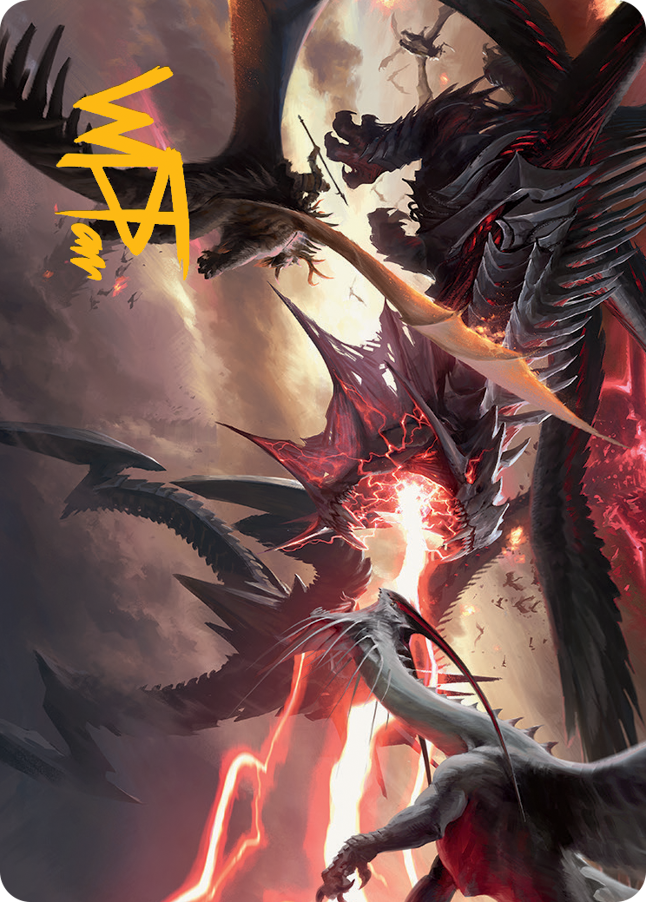 Invasion of Tarkir Art Card 34/81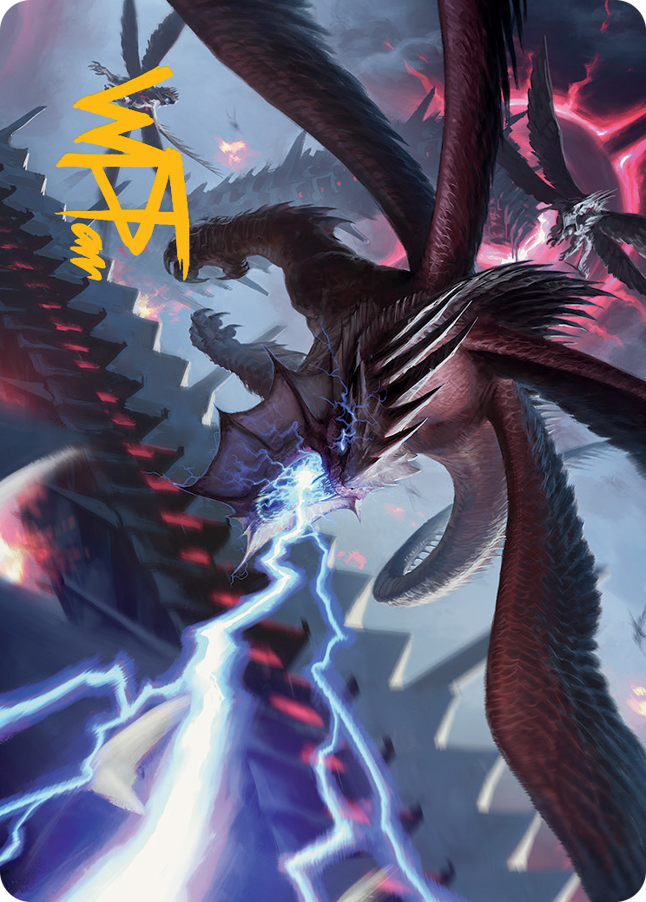 Defiant Thundermaw Art Card 35/81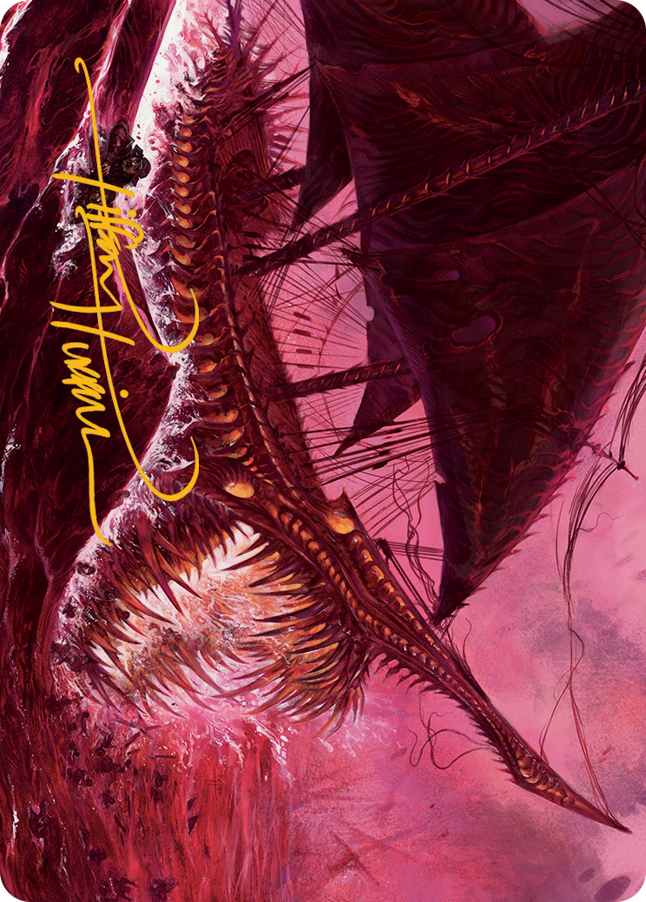 Marauding Dreadship Art Card 36/81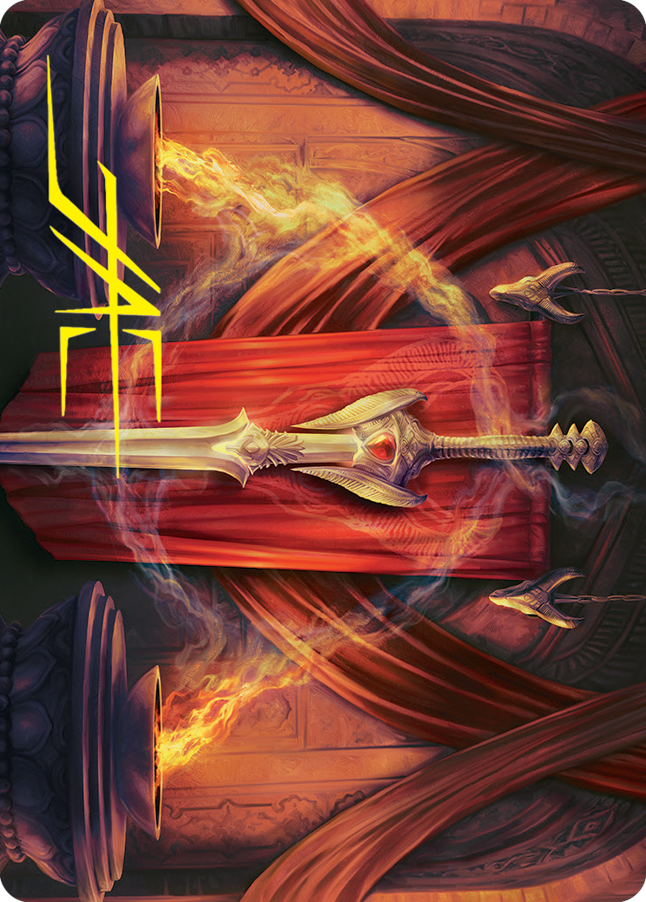 Ramosian Greatsword Art Card 37/81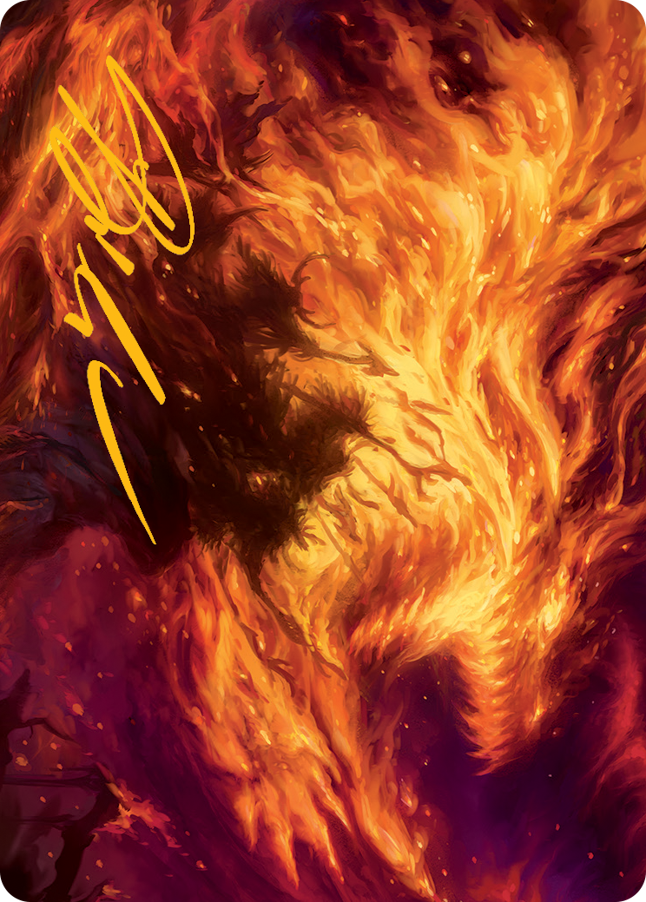 Stoke the Flames Art Card 38/81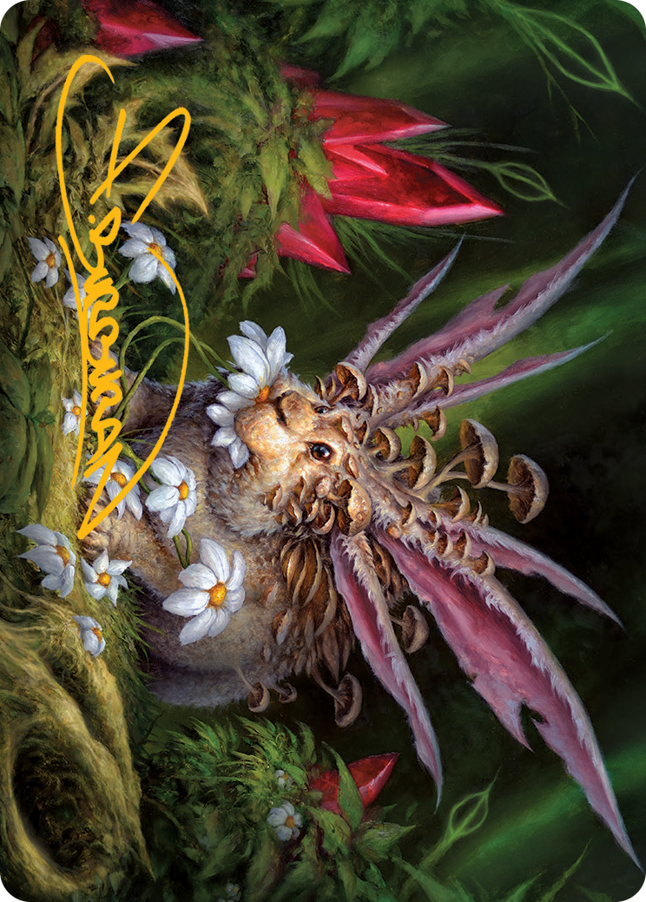 Placid Rottentail Art Card 39/81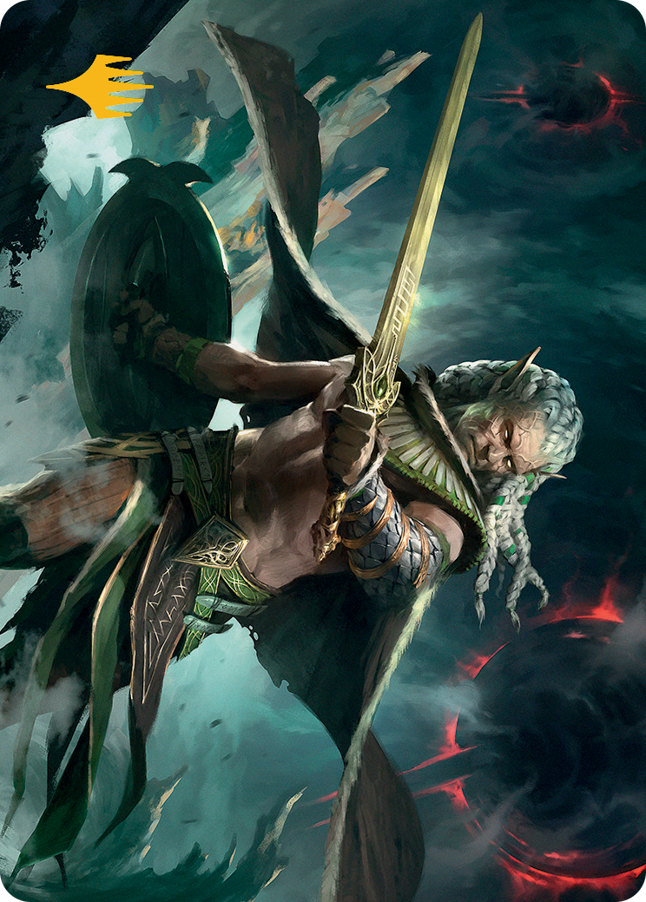 Serpent-Blade Assailant Art Card 40/81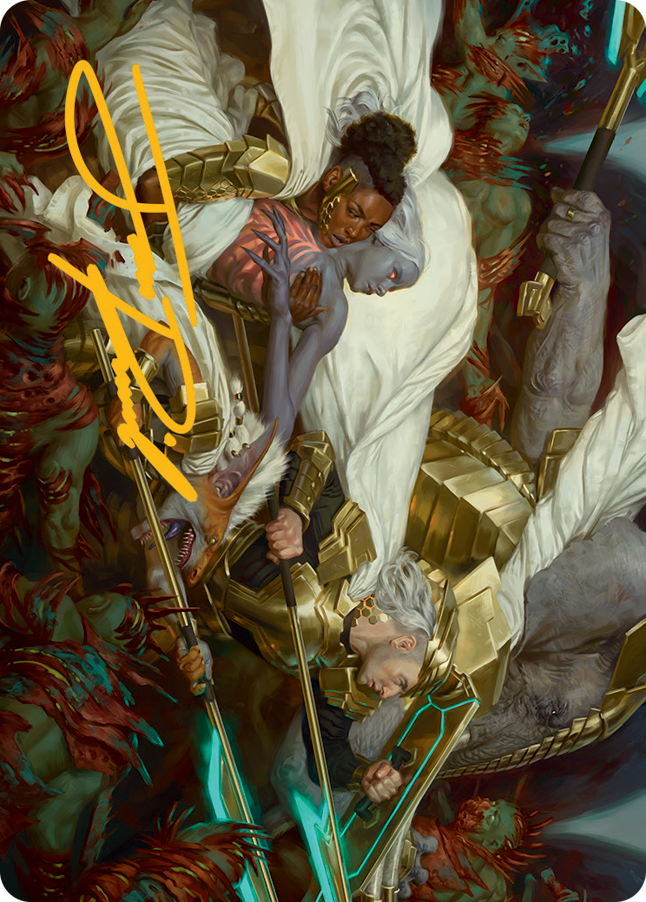 Storm the Seedcore Art Card 41/81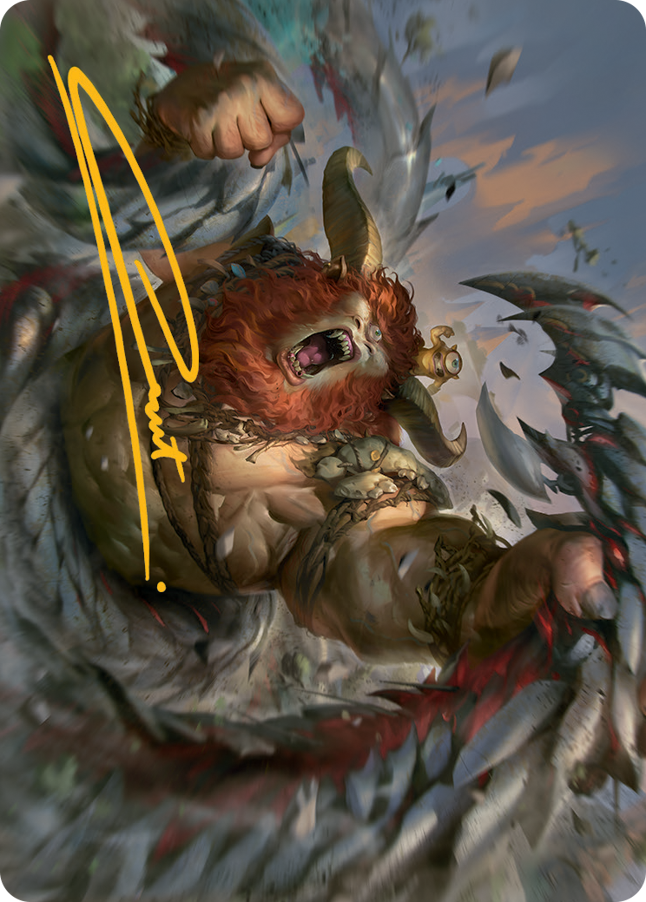 Borborygmos and Fblthp Art Card 42/81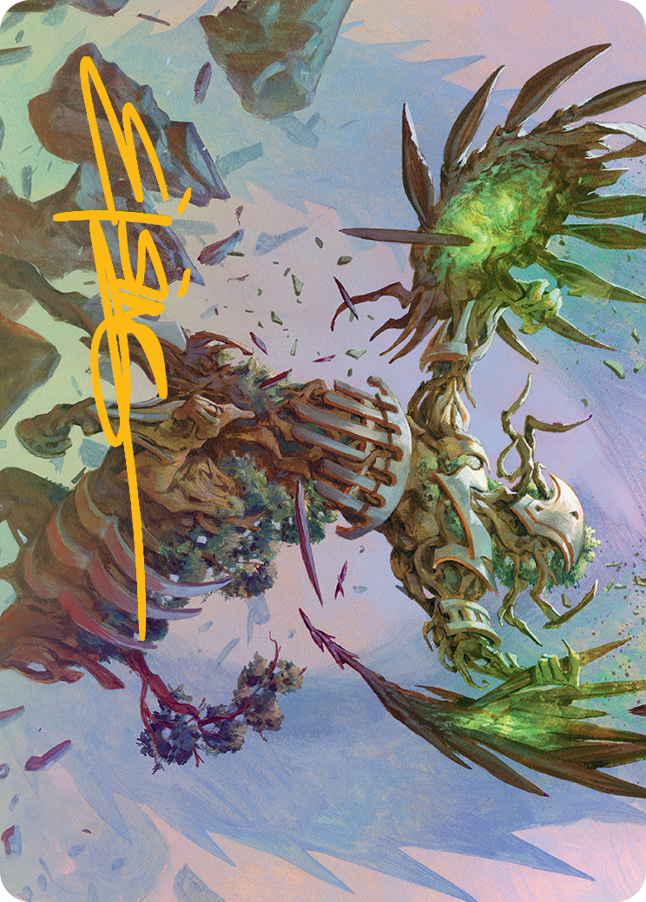 Botanical Brawler Art Card 43/81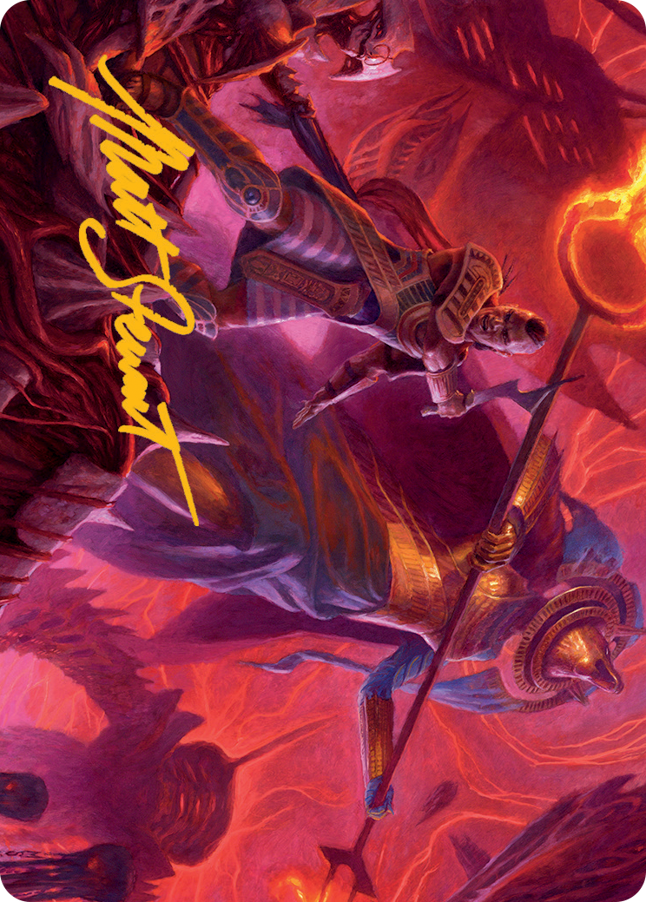 Djeru and Hazoret Art Card 44/81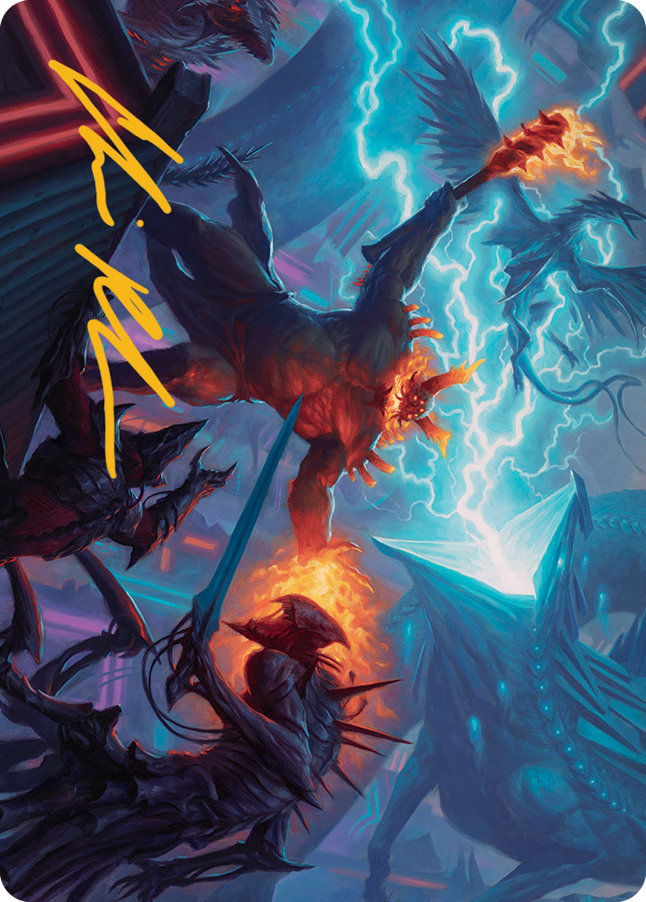 Hidetsugu and Kairi Art Card 45/81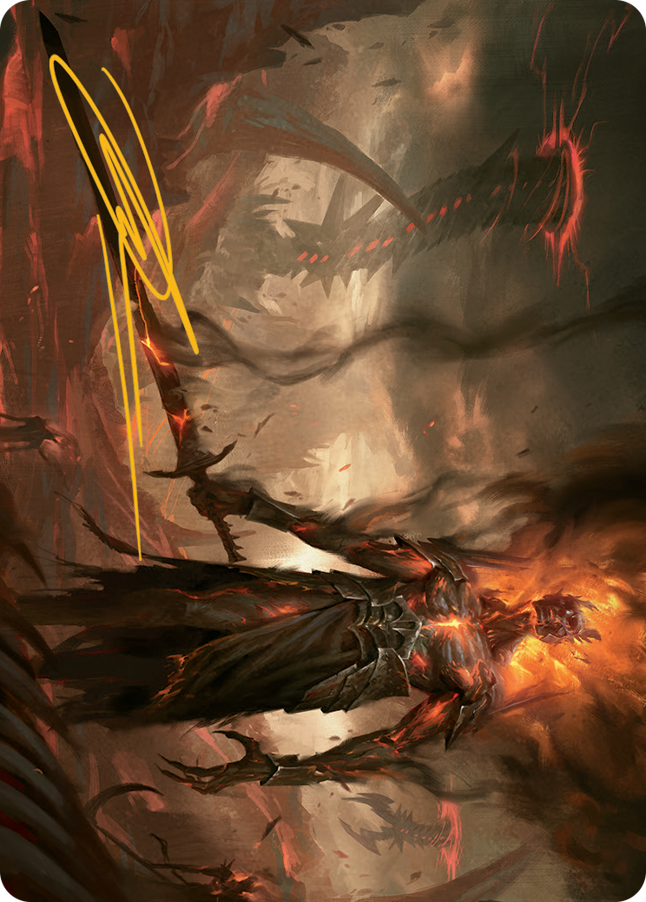 Ashen Reaper Art Card 46/81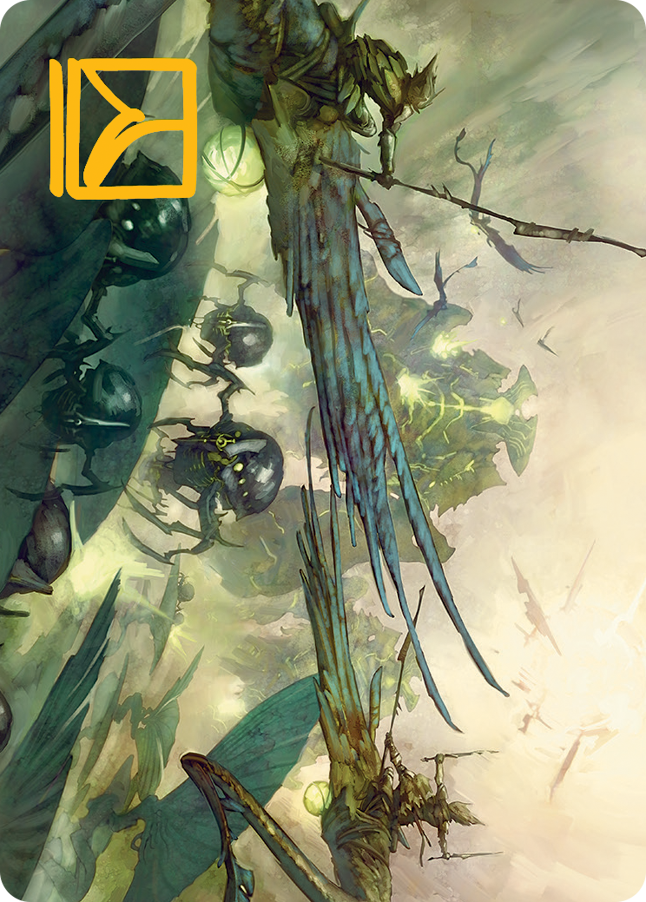 Invasion of Pyrulea Art Card 47/81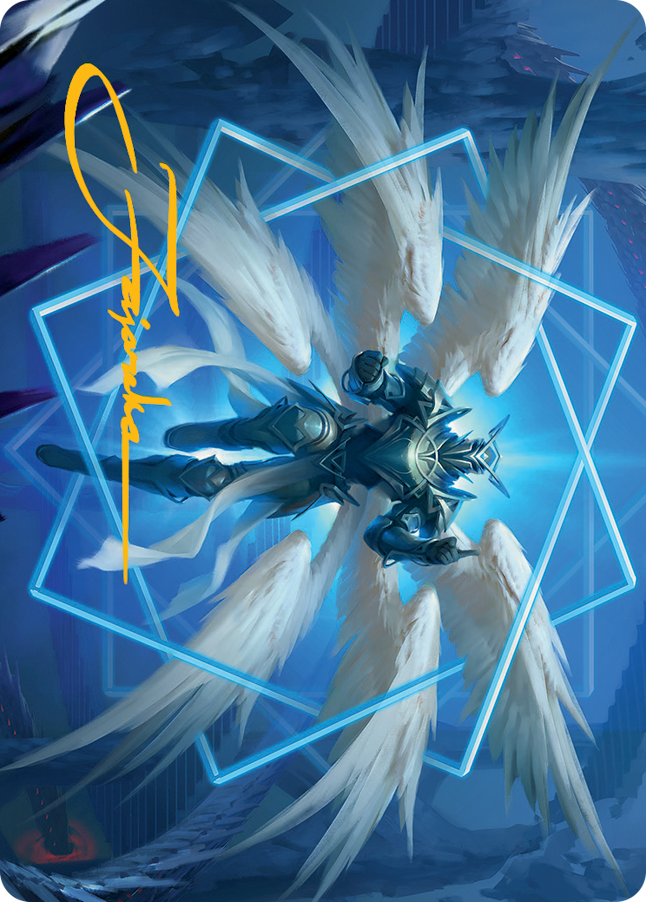 Vertex Paladin Art Card 48/81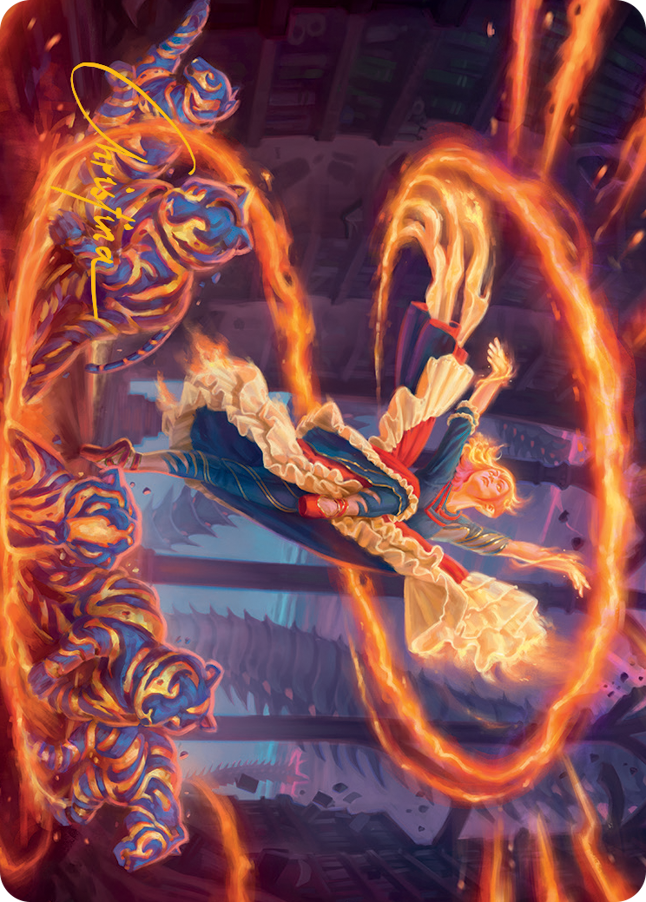 Joyful Stormsculptor Art Card 49/81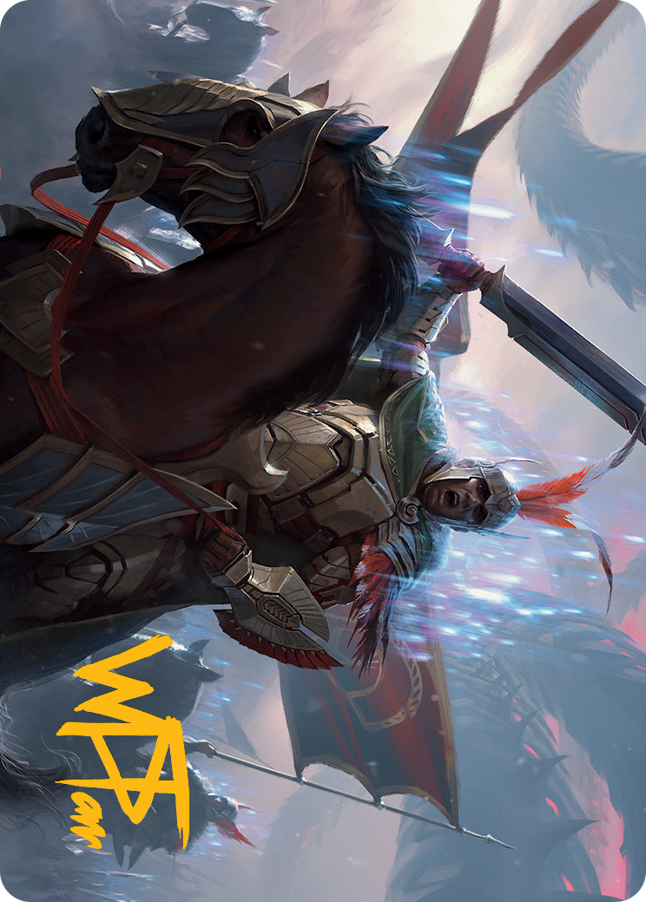 Marshal of Zhalfir Art Card 50/81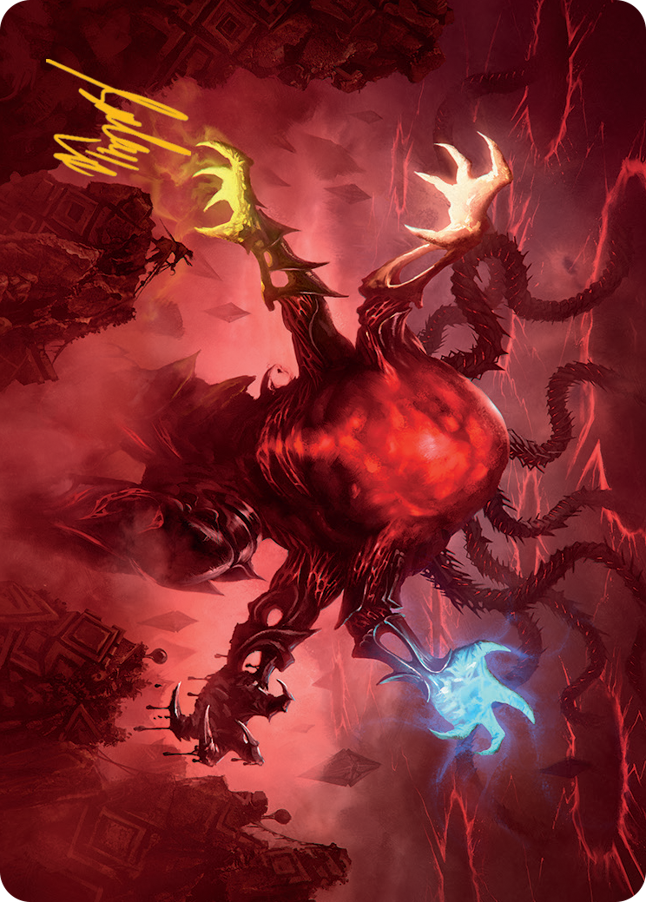 Omnath, Locus of All Art Card 51/81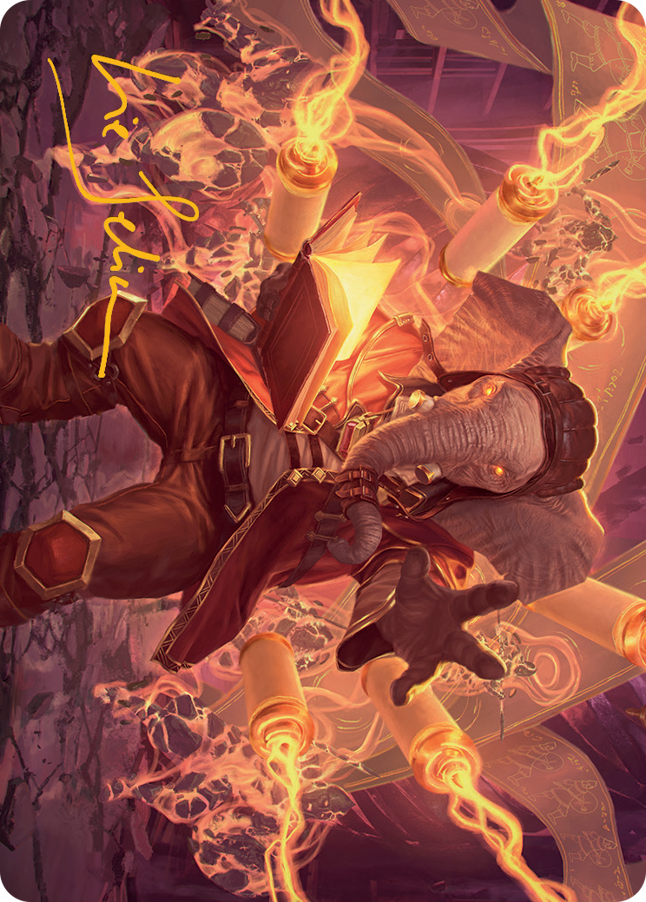 Quintorius, Loremaster Art Card 52/81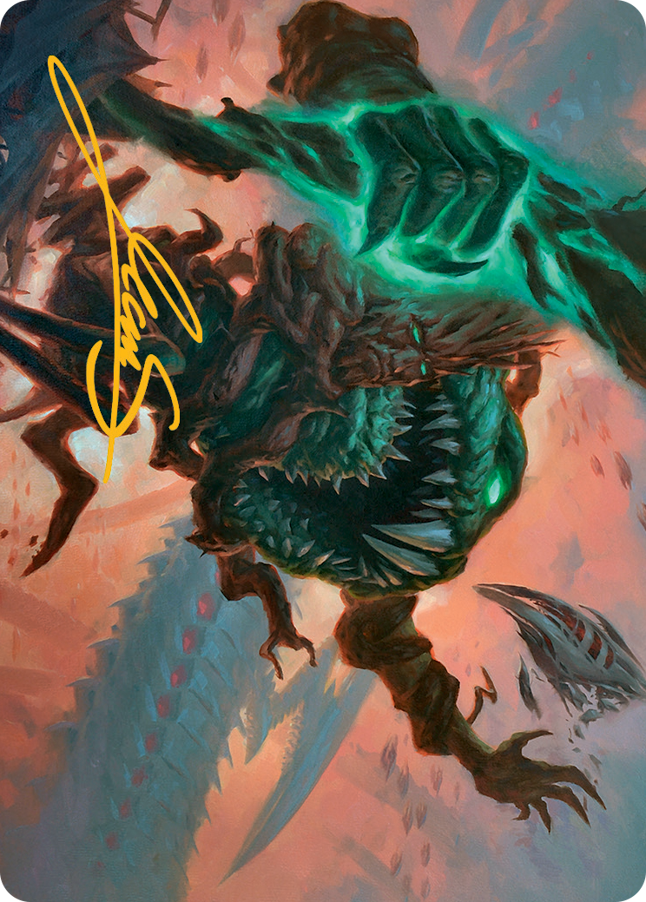 Yargle and Multani Art Card 53/81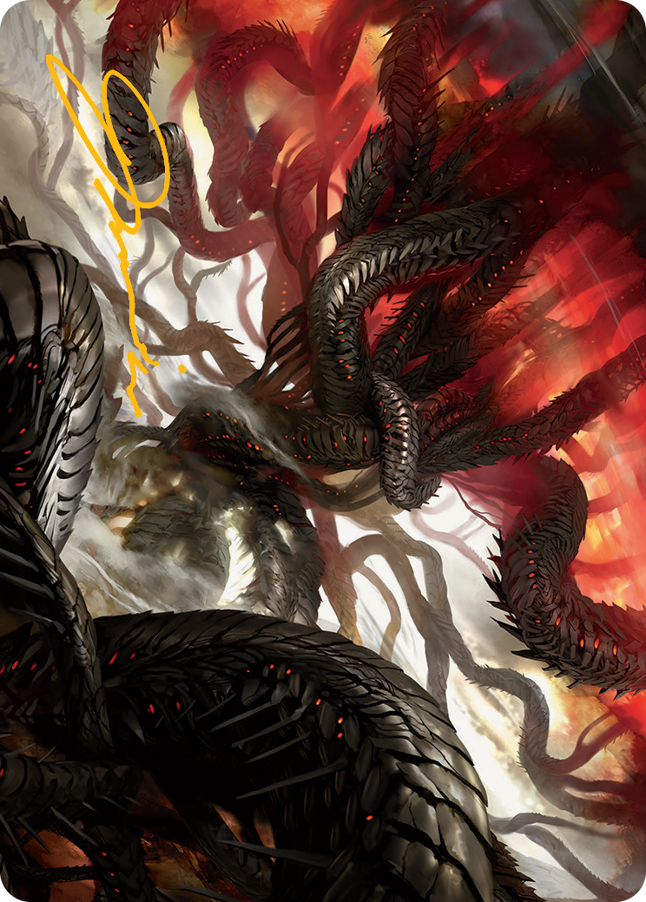 Realmbreaker, the Invasion Tree Art Card 54/81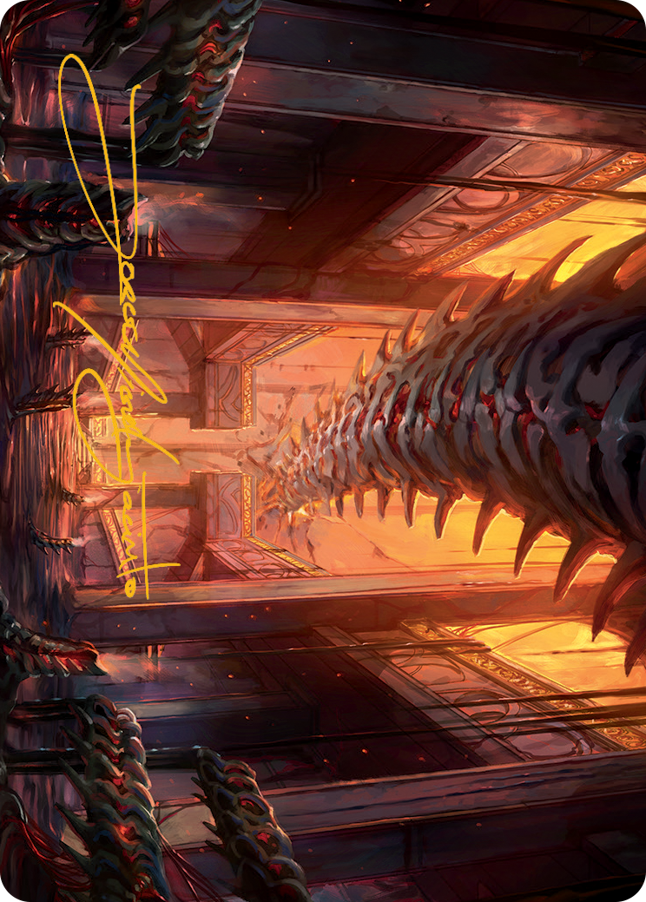 Bloodfell Caves Art Card 55/81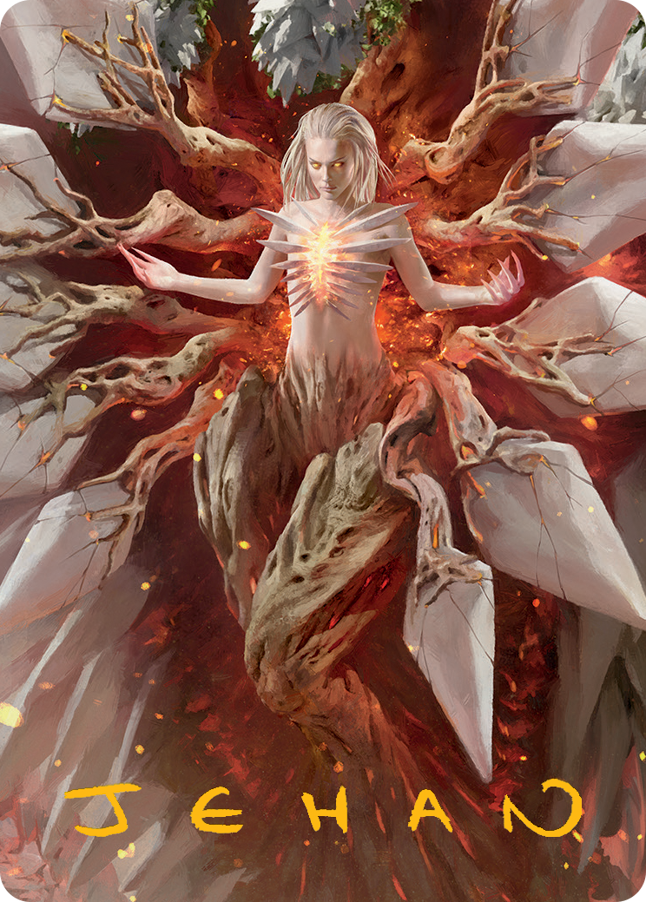 Wrenn and Realmbreaker Art Card 56/81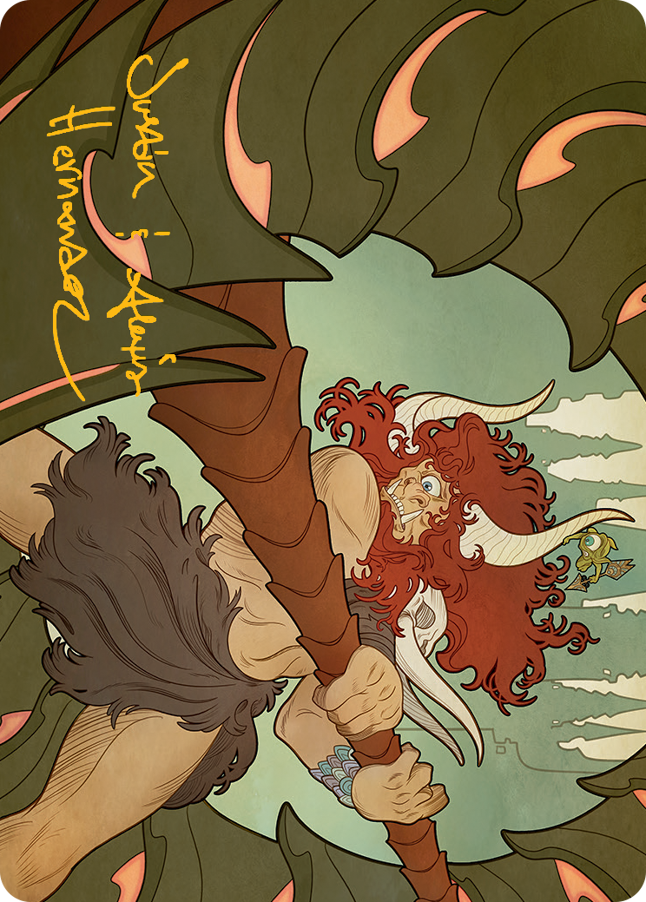 Borborygmos and Fblthp Art Card 57/81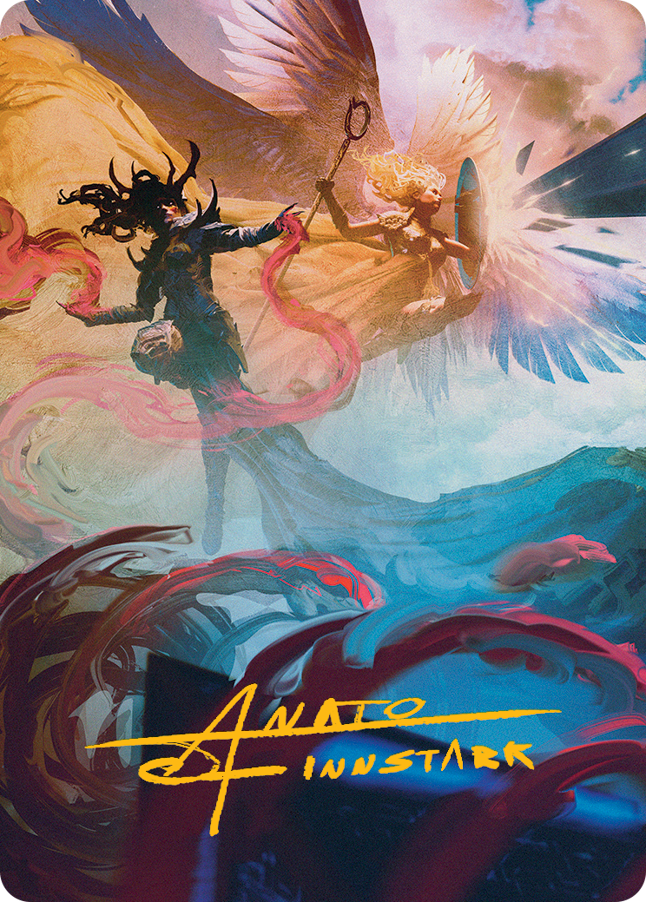 Drana and Linvala Art Card 58/81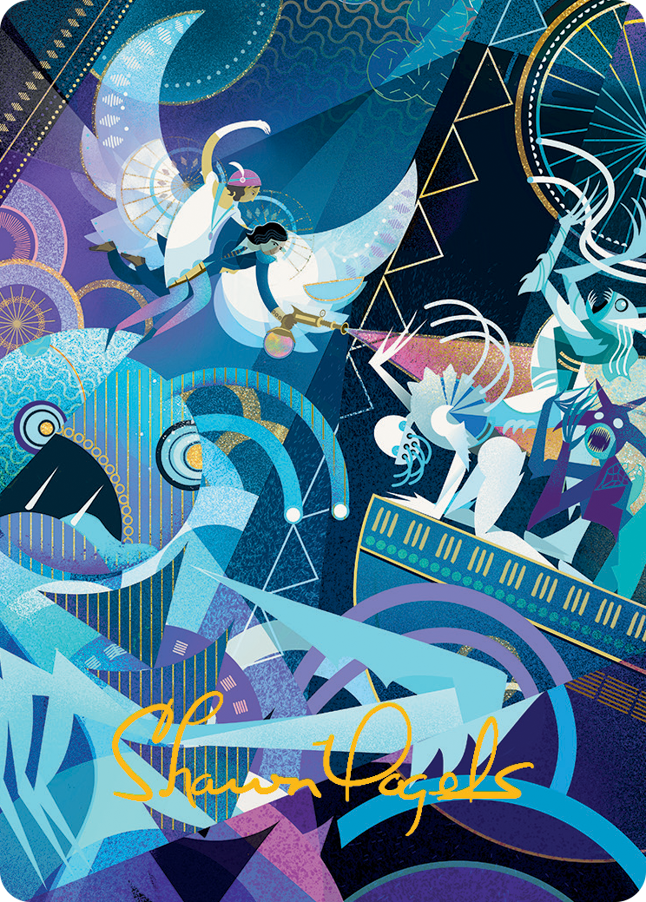 Errant and Giada Art Card 59/81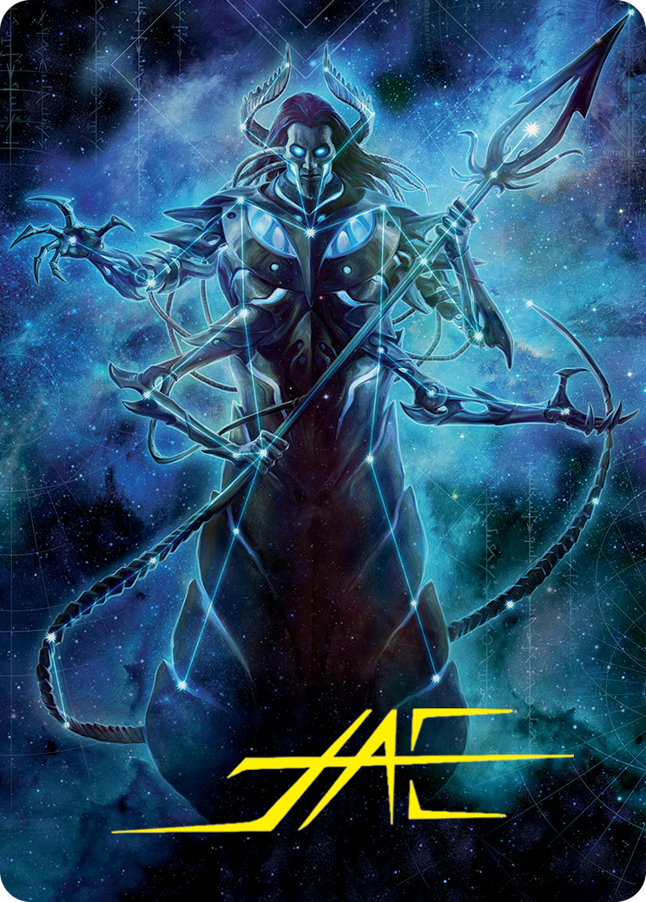 Heliod, the Warped Eclipse Art Card 60/81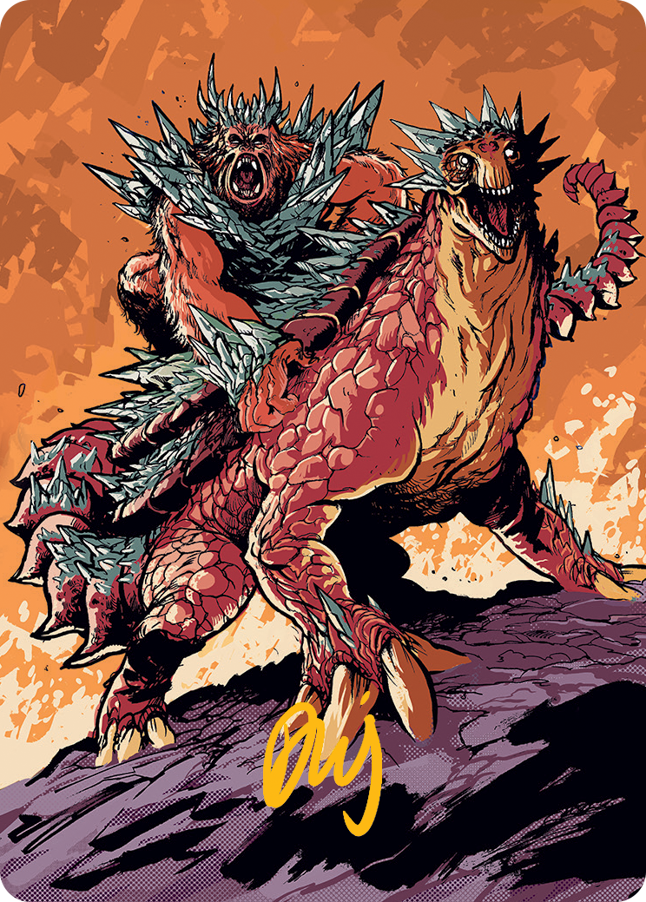 Kogla and Yidaro Art Card 61/81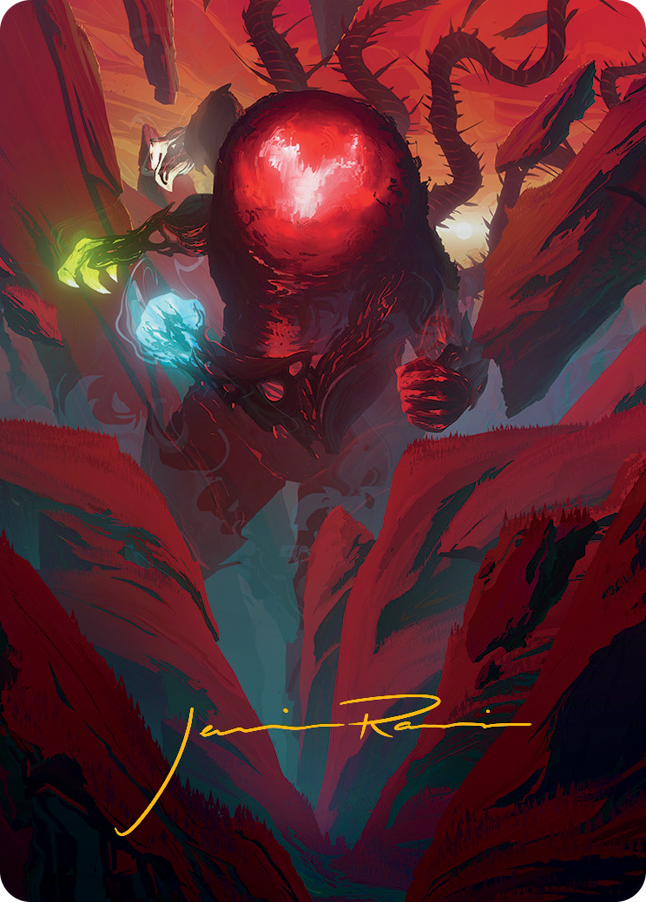 Omnath, Locus of All Art Card 62/81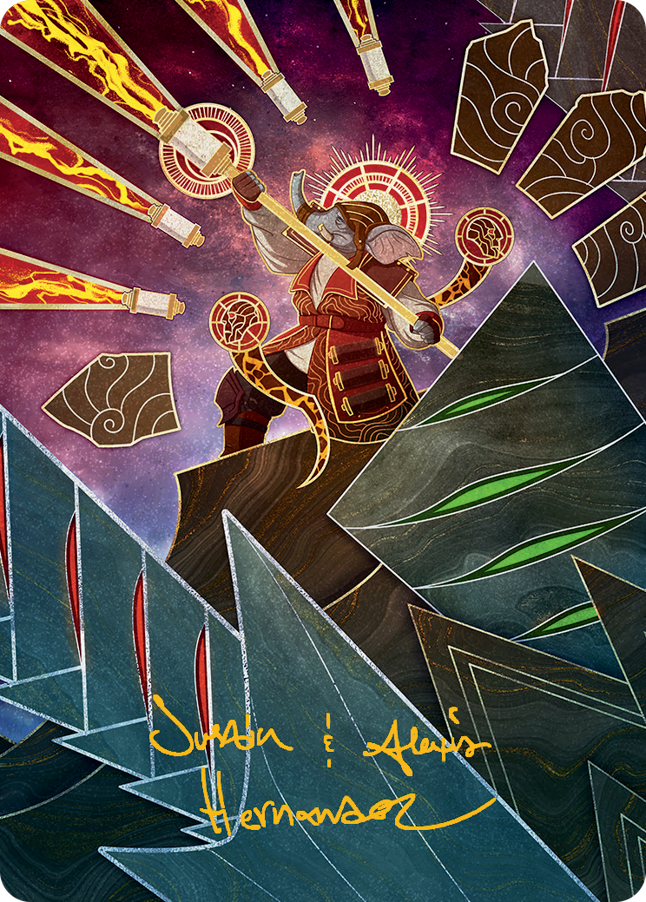 Quintorius, Loremaster Art Card 63/81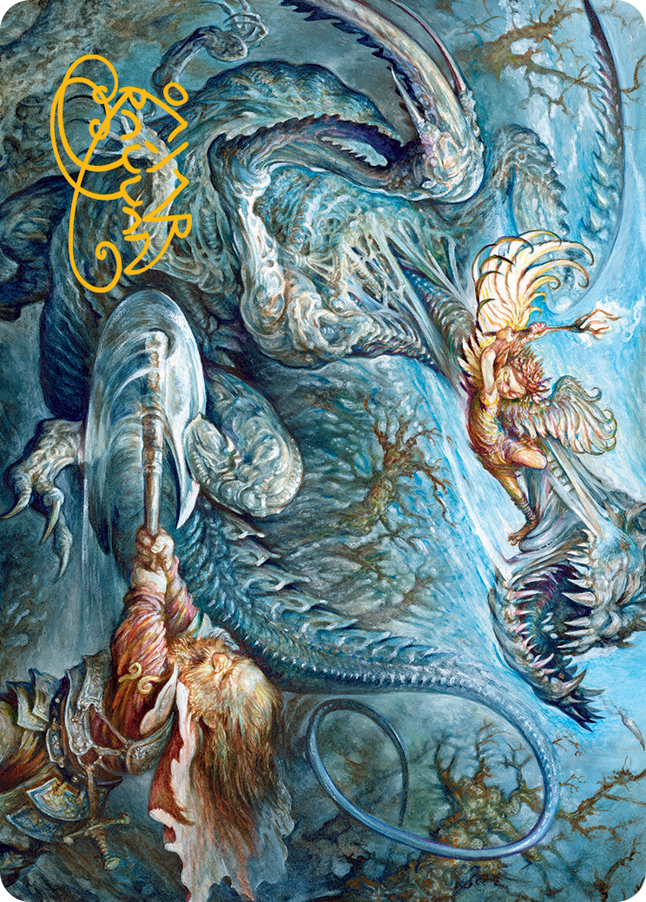 Rankle and Torbran Art Card 64/81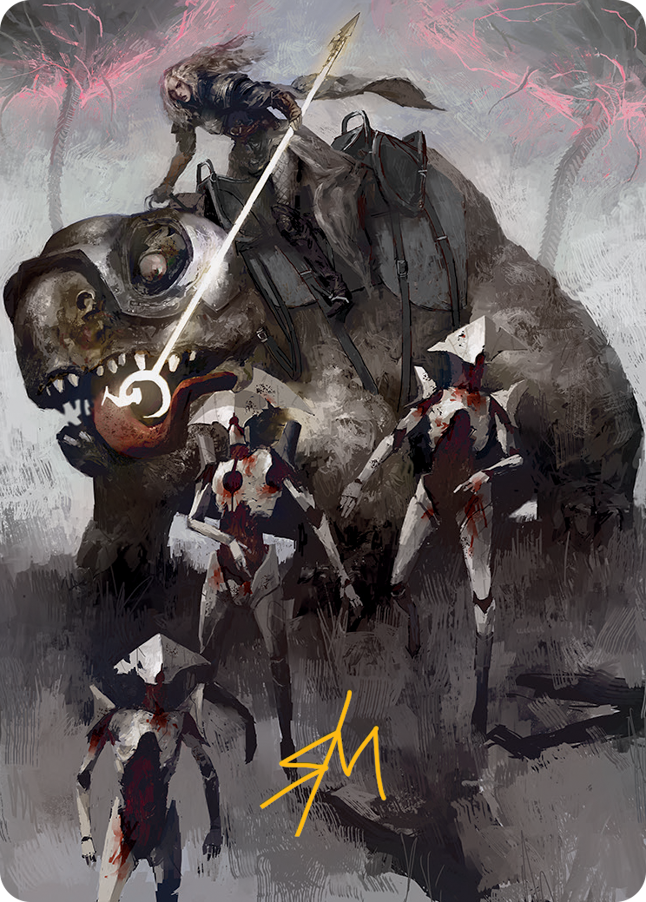 Thalia and The Gitrog Monster Art Card 65/81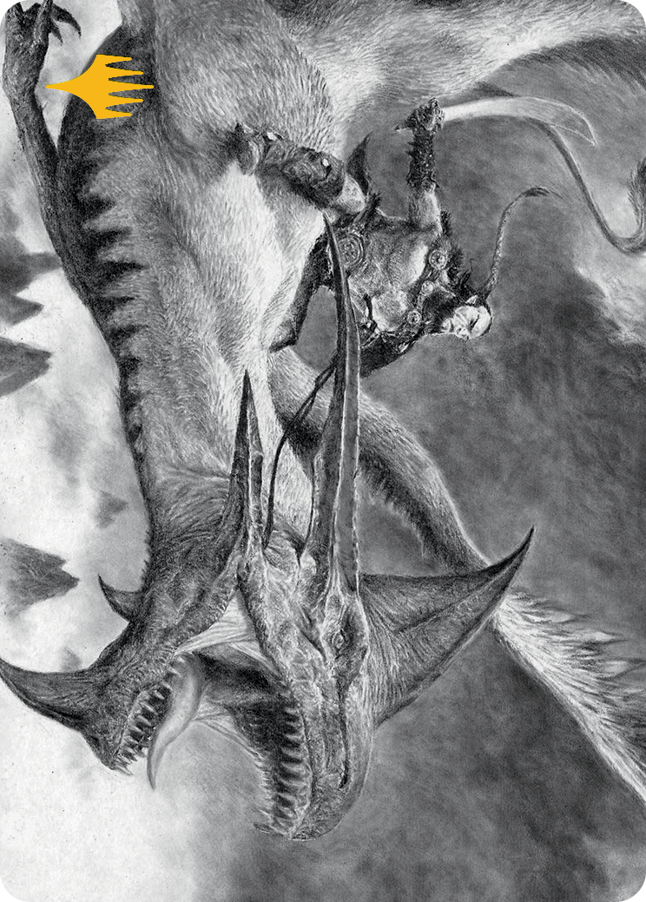 Zurgo and Ojutai Art Card 66/81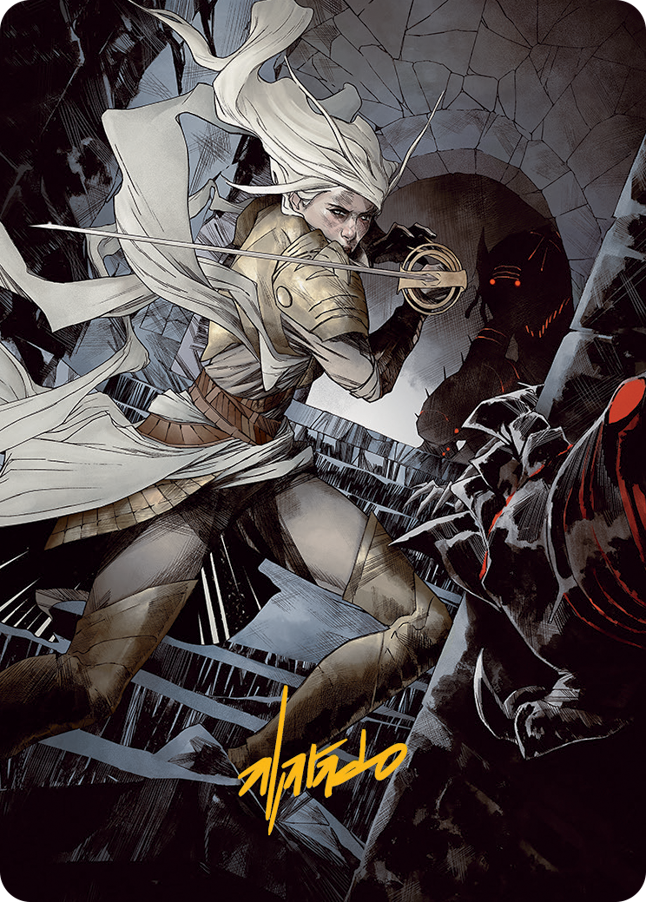 Thalia, Guardian of Thraben Art Card 67/81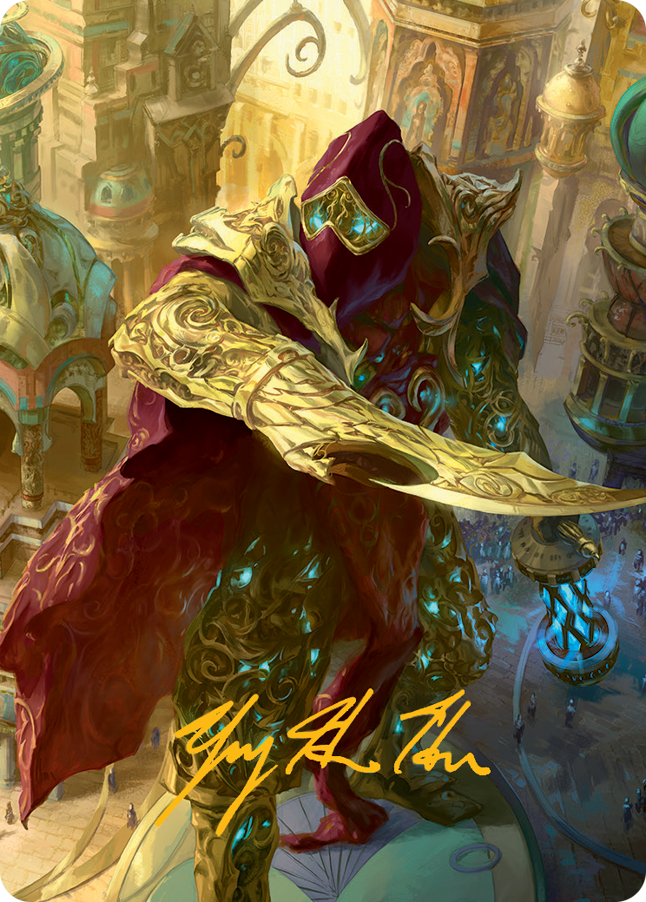 Baral, Chief of Compliance Art Card 68/81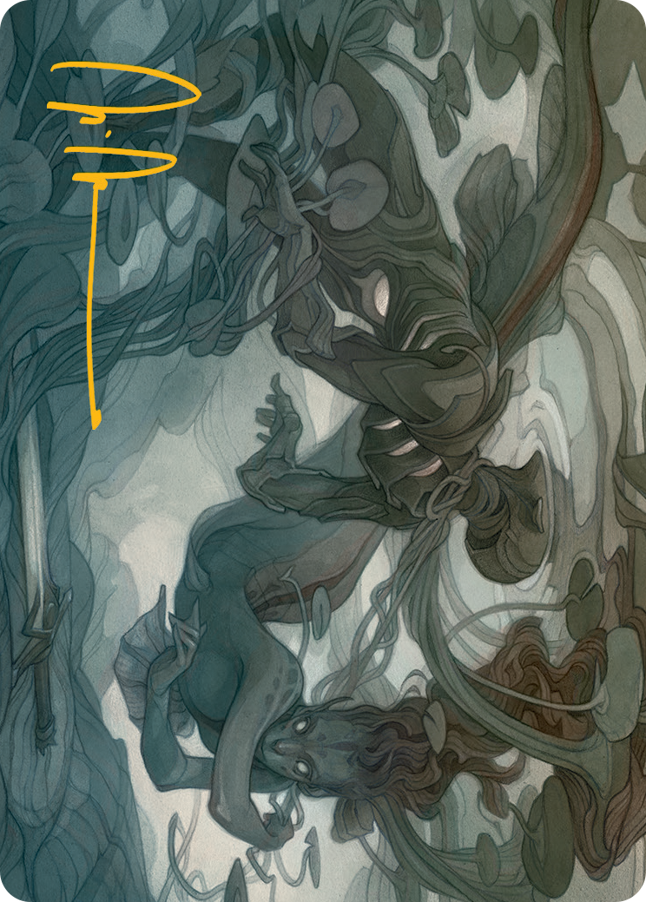 Emry, Lurker of the Loch Art Card 69/81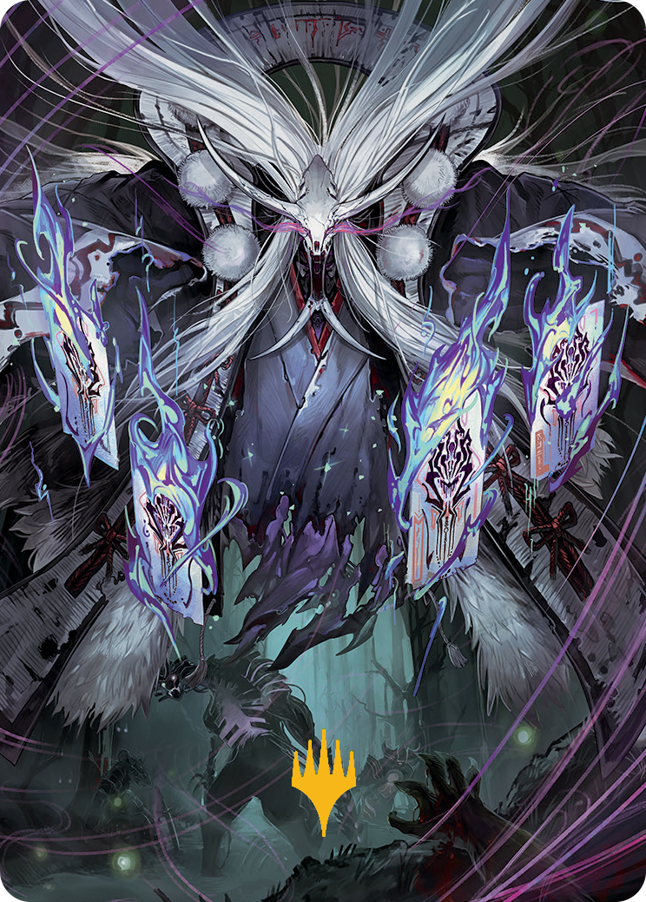 Horobi, Death's Wail Art Card 70/81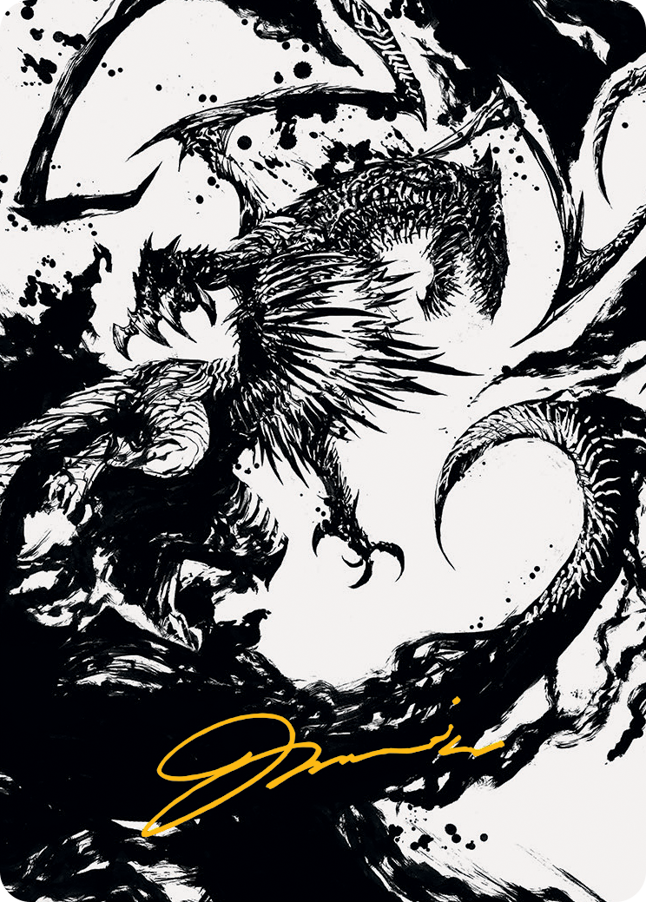 Skithiryx, the Blight Dragon Art Card 71/81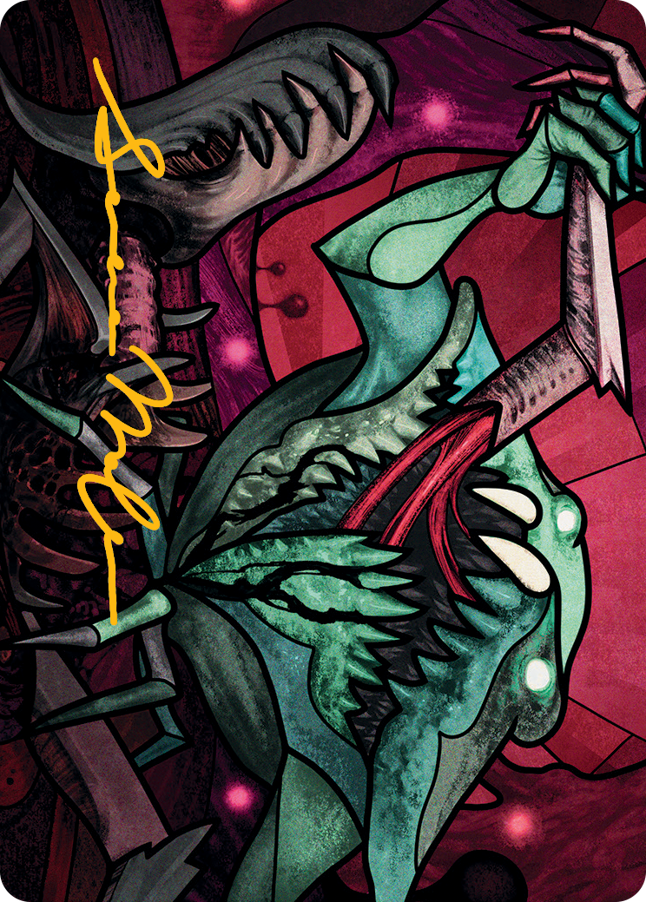 Yargle, Glutton of Urborg Art Card 72/81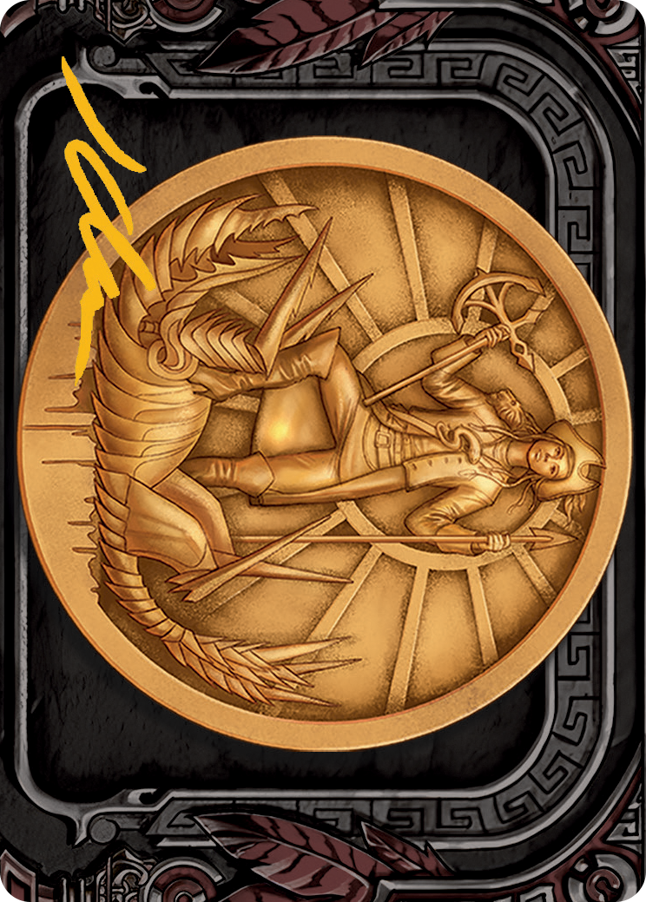 Captain Lannery Storm Art Card 73/81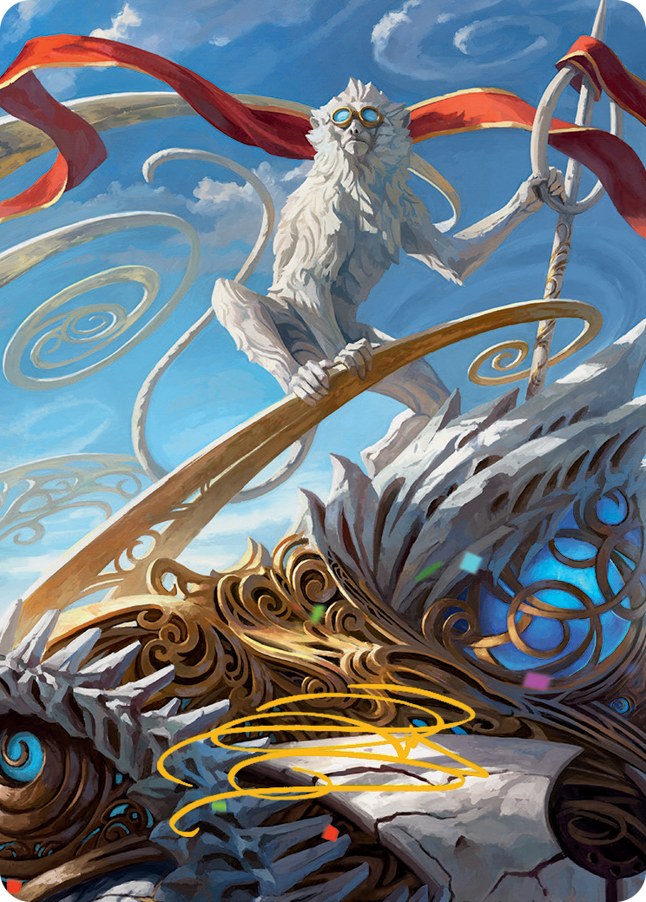 Ragavan, Nimble Pilferer Art Card 74/81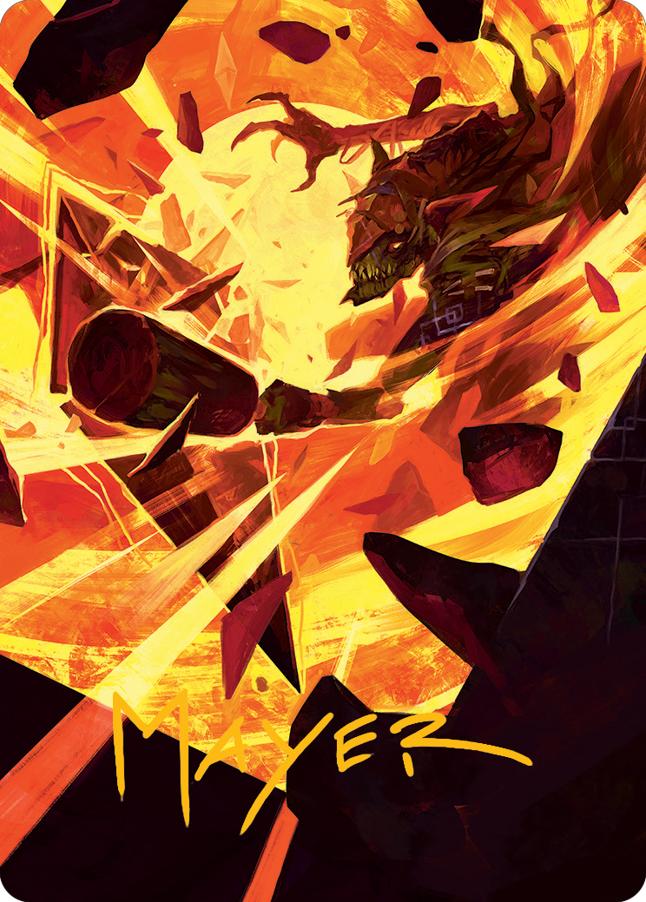 Zada, Hedron Grinder Art Card 75/81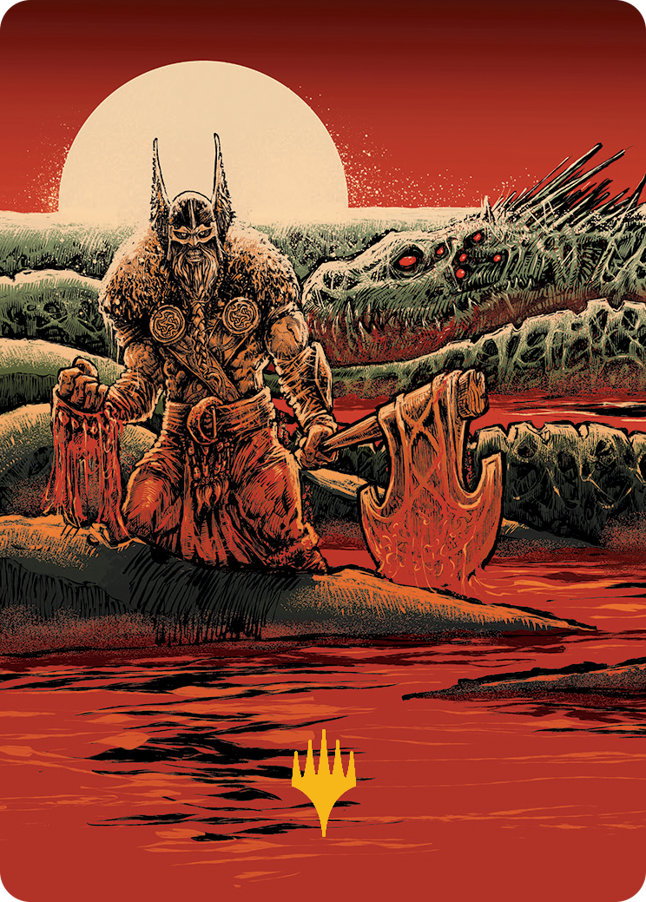 Fynn, the Fangbearer Art Card 76/81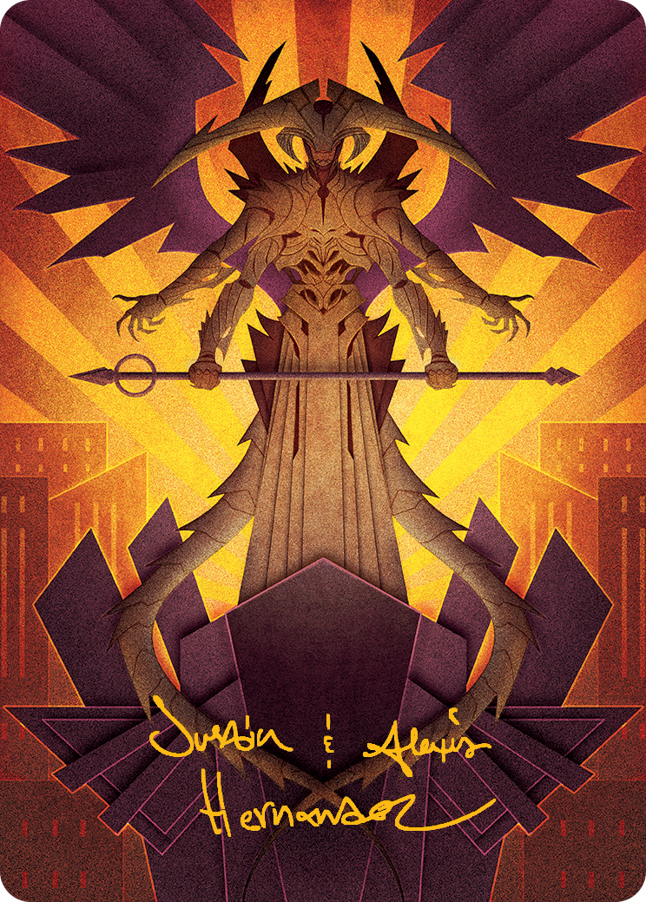 Atraxa, Praetors' Voice Art Card 77/81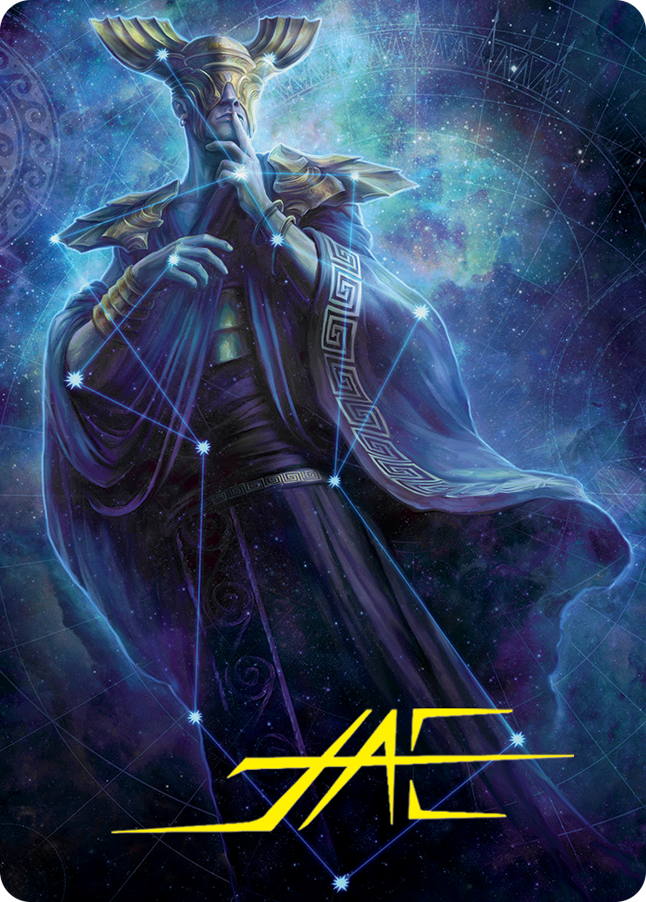 Atris, Oracle of Half-Truths Art Card 78/81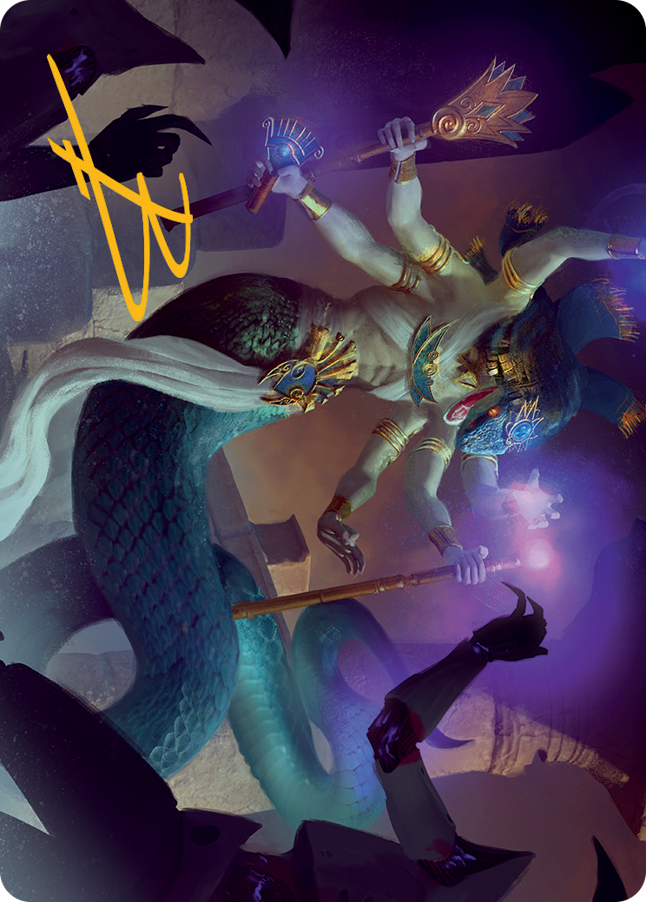 Imoti, Celebrant of Bounty Art Card 79/81

Judith, the Scourge Diva Art Card 80/81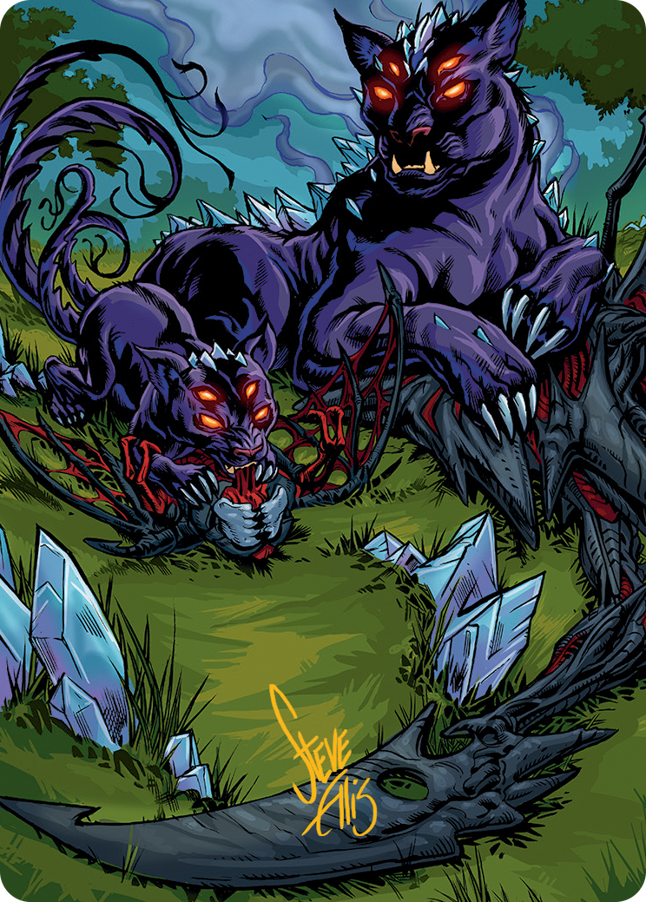 Lurrus of the Dream-Den Art Card 81/81