MTG Arena Announcements – August 14, 2023
In this edition:
---
Wilds of Eldraine Preorders Begin Tomorrow!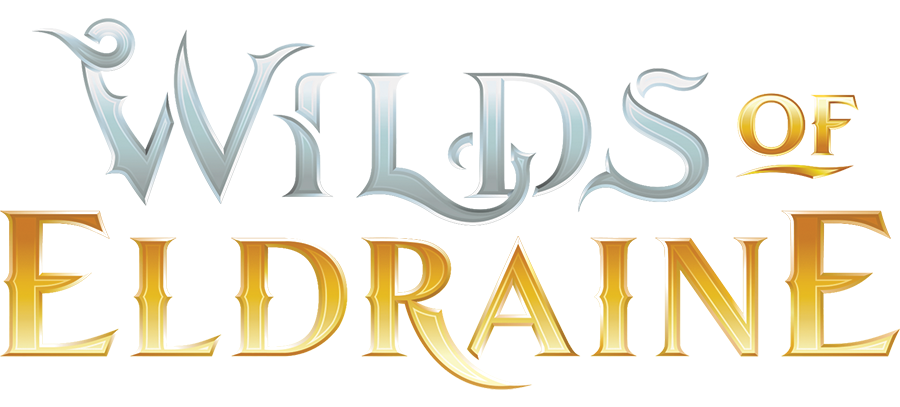 Wilds of Eldraine arrives on MTG Arena on Tuesday, September 5, so it's time to prep by getting in your preorders! Preorders will be available starting tomorrow, August 15. Look for these three bundles in the MTG Arena Store and pick one that fits your play style—or more than one to fit your different play styles!
Agatha Pack Bundle
$49.99/€53.99
Available at purchase:
Agatha's Soul Cauldron sleeve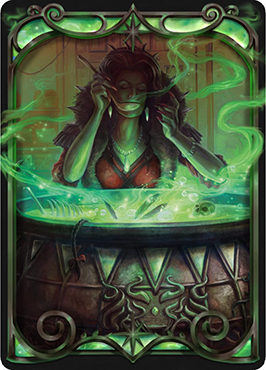 Available at release (September 5):
50x Wilds of Eldraine packs
5x Golden Packs
Agatha depth art card style
Agatha of the Vile Cauldron card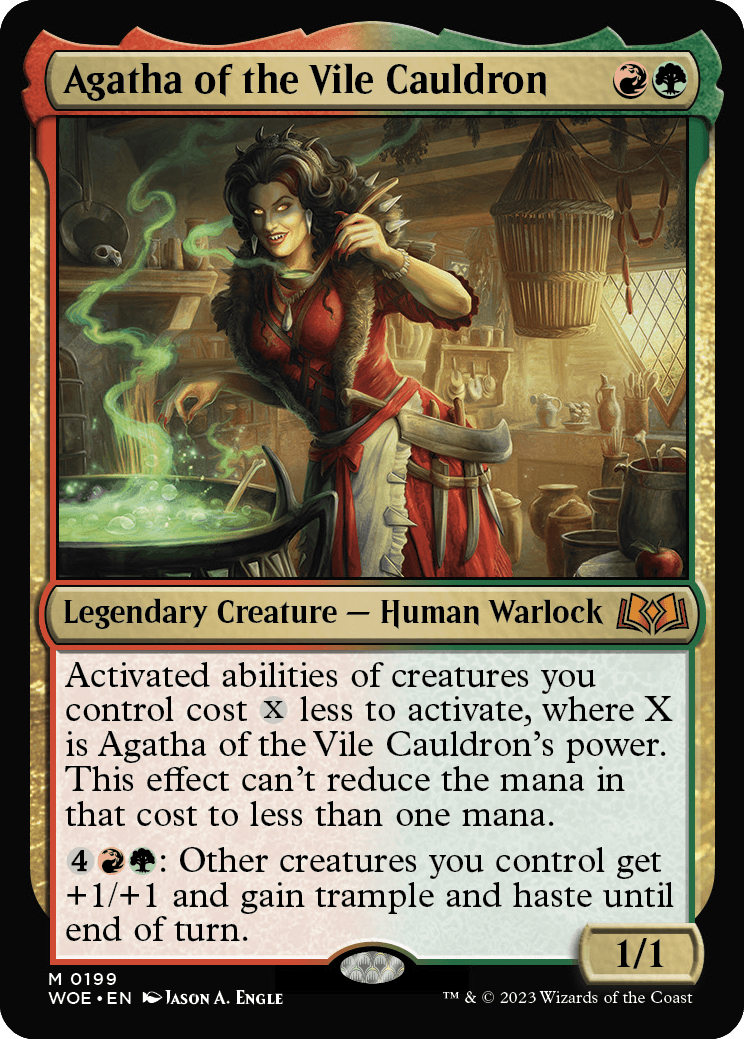 Hylda Play Bundle
$24.99/€26.99
Available at purchase:
The Goose Mother companion
Hylda of the Icy Crown sleeve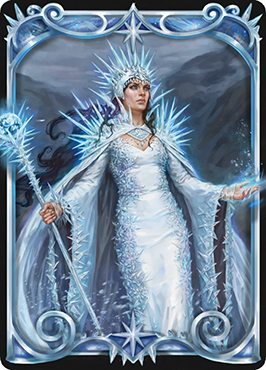 Available at release (September 5):
2x Player Draft tokens
1x Sealed token
5x Play-In Points
Hylda depth art card style
Hylda of the Icy Crown card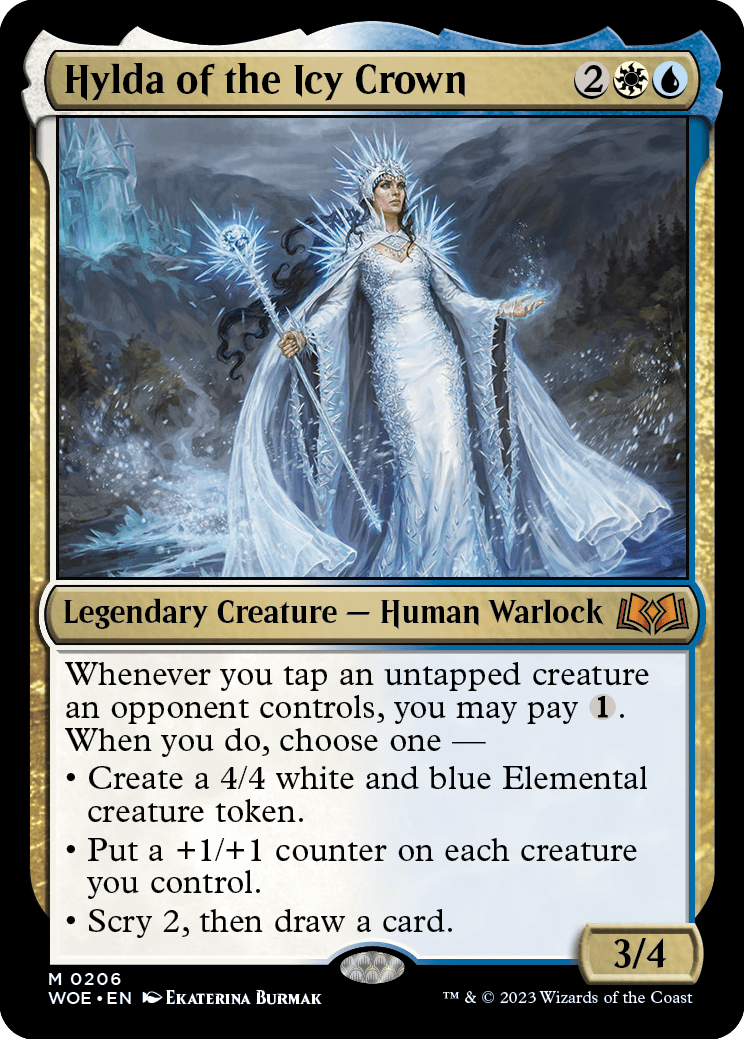 Eriette Pass Bundle
$14.99/€16.49
Available at purchase:
Eriette's Tempting Apple sleeve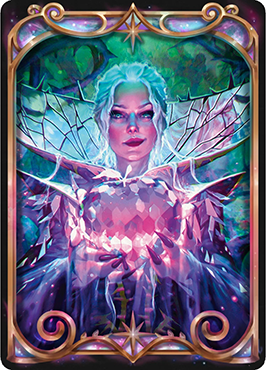 Available at release (September 5):
Wilds of Eldraine Mastery Pass
Eriette depth art card style
Eriette of the Charmed Apple card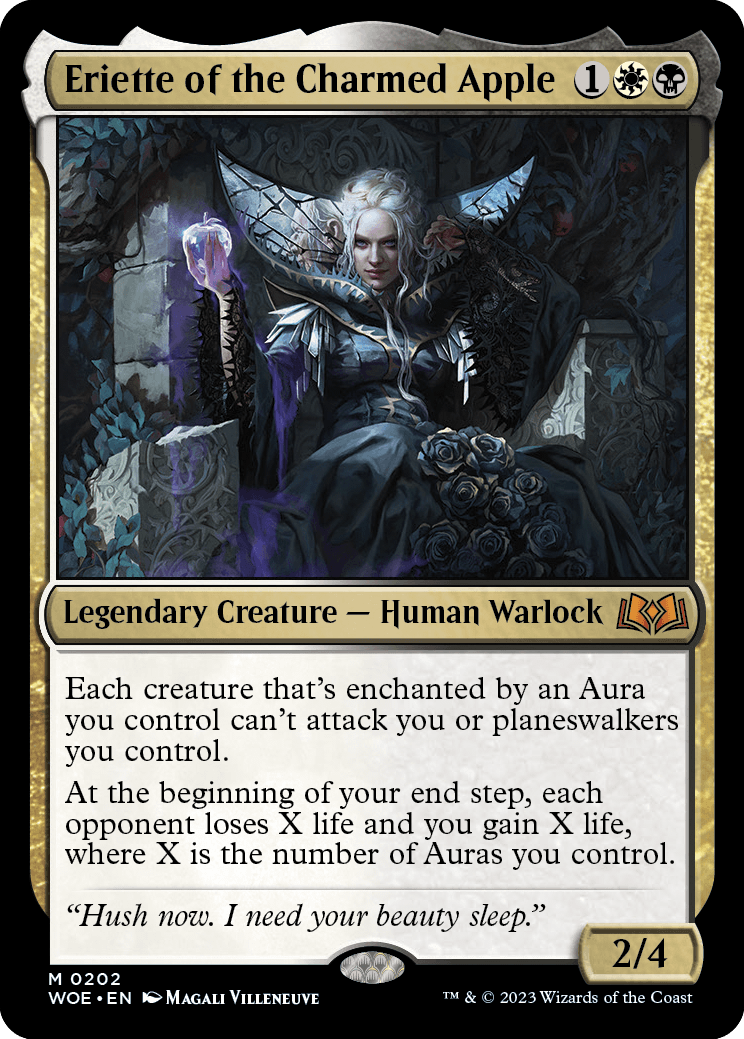 Wilds of Eldraine Debut and Previews Tomorrow!
Debut for Wilds of Eldraine is tomorrow, August 15, when you'll get a deeper look at the set, including some of its cards, artwork, mechanics and more. This kicks off the Wilds of Eldraine preview season when you'll get more reveals from across our partners and channels.
Tune in to the official Magic: The Gathering YouTube channel or twitch.tv/Magic to watch the official debut of Wilds of Eldraine and visit the Where to Find Wilds of Eldraine Previews article for a complete calendar of when and where you'll find more previews!
Wilds of Eldraine Streamer Event: Aug 31–Sept 1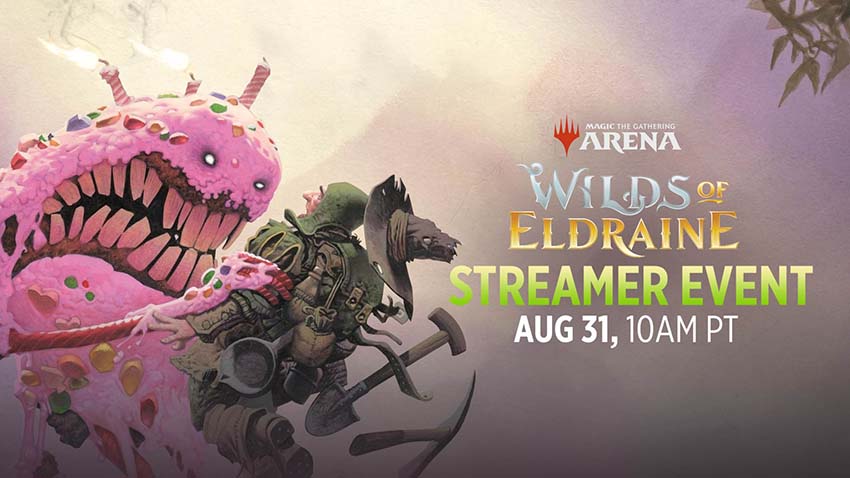 The Wilds of Eldraine Streamer Event is another way to get your first look at gameplay with Wilds of Eldraine before Prerelease at your local game store on September 1 and the set's September 5 release.
Your favorite streamers and content creators on Twitch and YouTube will be opening packs, talking about new cards and mechanics, and playing matches from Thursday, August 31 at 10 a.m. PT (17:00 UTC) until Friday, September 1 at 10 a.m.
Are You a Magic Content Creator?
If you're a Magic content creator interested in the Streamer Event, you may be able to join in the fun! If you're interested, reach out to us using the contact info for your location below to let them know.
(Please note, not all applicants will receive a response. Thank you for your patience and understanding.)
Making The Goose Mother Companion
The MTG Arena devs take us backstage for the development of the Wilds of Eldraine companion, The Goose Mother. From modeling, to animation, to VFX, watch the evolution from concept to completion!
You can get The Goose Mother companion starting tomorrow as part of the preorder Hylda Play Bundle, and it will be available upon purchase!
Log in to Make Sure You Get Your Renewal Egg
We're now just three weeks out from Renewal in MTG Arena, which includes rotation of the Alchemy format—but no Standard rotation this year—and the exciting opening of the Renewal Egg.
You do have your unhatched Renewal Egg, don't you?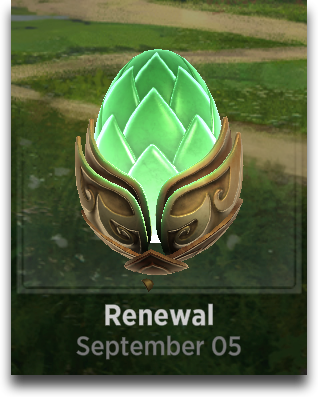 If you haven't logged in to MTG Arena lately, you may not have it yet. But that's easily remedied: simply log in before Renewal and rotation on September 5, and your Renewal Egg will be available to hatch on September 5, granting a bunch of gifts to get you started in the new Magic year.
The Next Arena Cube and Arena Open!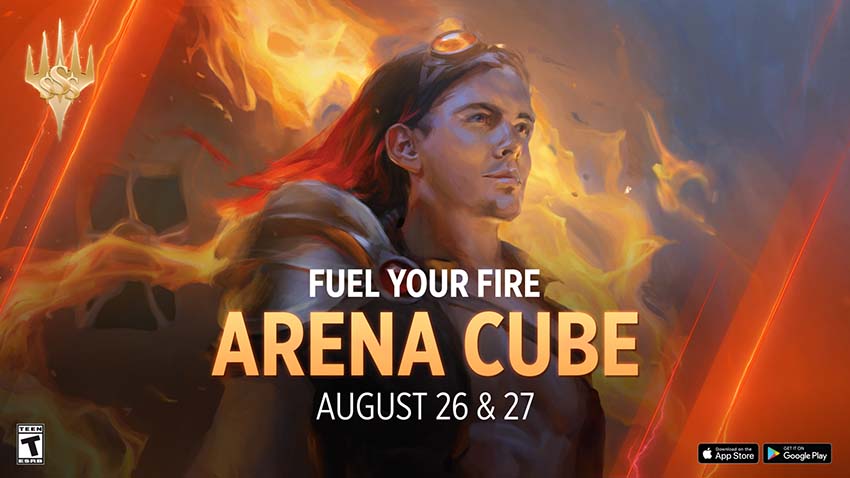 Arena Cube is made up of some of the most powerful cards on MTG Arena, and it returns August 21 with rewards and an updated card list! Check out David McDarby's article covering the Arena Cube, plus other Cube events you can find on MTG Arena at different times of the year.
Then, the next Arena Open arrives on August 26–27, featuring competition in the Arena Cube format! Spend time playing Arena Cube, and then show off your skills in Arena Open: Arena Cube with the opportunity to win up to $2,000 and an invitation to the September Qualifier Weekend event.
EVENT SCHEDULE
Events open at 8 a.m. PT on their starting dates (excluding Midweek Magic) and close to entries at 8 a.m. PT (UTC-07:00) on the ending date shown unless otherwise noted.
MIDWEEK MAGIC
Midweek Magic events open on Tuesdays at 2 p.m. PT and close to new entries on Thursdays at 2 p.m. PT (UTC-07:00).
August 15–17: Historic Pauper
August 22–24: Brawl
August 29–31: Momir
September 5–7: Alchemy
QUICK DRAFT
August 15–29: The Lord of the Rings: Tales of Middle-earth™
August 29–September 15: March of the Machine
September 15–26: Wilds of Eldraine
September 26–October 10: The Brothers' War
OTHER EVENTS
August 14–21: Throne of Eldraine Premier Draft
August 21–September 5: Arena Cube Draft
August 21–September 15: Historic All Access
September 5–29: Wilds of Eldraine Sealed
PREMIER PLAY SCHEDULE
All times listed are Pacific time (UTC-07:00).
QUALIFIER EVENTS
Qualifier Play-In events are single-day tournaments in which players compete to earn invitations to that month's Qualifier Weekend events.
Qualifier Weekend events are two-day events in which eligible players compete for invitations to upcoming Arena Championship events. Check out the standings to see who's qualified for Arena Championship 4.
Qualifier tokens are delivered to your MTG Arena inbox. Remember to claim them before the event starts!
SEPTEMBER
Qualifier Play-In (Best-of-One)
September 23, 6 a.m. PT–September 24, 6 a.m. PT

Format: Wilds of Eldraine Limited

Qualifier Play-In (Best-of-Three)
September 29, 6 a.m.­–September 30, 3 a.m. PT

Format: Wilds of Eldraine Limited

Qualifier Weekend
September 30, 6 a.m. PT–October 1, 4 p.m. PT

Format: Wilds of Eldraine Limited
ARENA CHAMPIONSHIP 4
The Arena Championship is an invitation-only, two-day virtual event for players who earn invitations through Qualifier Weekend events.
Arena Championship 4
October 7–8

Format: Historic and Wilds of Eldraine Draft (both Best-of-Three with sideboard)
ARENA OPEN
The Arena Open Day One entry window begins at 6 a.m. PT and closes to new entries the following day at 3 a.m. PT (UTC-07:00). The Day Two entry window is 2 hours only, from 6 a.m. PT until 8 a.m. PT (UTC-07:00).
Arena Open: Arena Cube Draft
August 26–27

August 26: Day One, Arena Cube Draft (Best-of-One and Best-of-Three)
August 27: Day Two, Arena Cube Draft (Best-of-Three)

Arena Open: Wilds of Eldraine Limited

September 16: Day One, Wilds of Eldraine Sealed (Best-of-One and Best-of-Three)
(Editor's Note: Day One event format has been corrected. Events will be Sealed, Best-of-One and Best-of-Three
September 17: Day Two, Wilds of Eldraine Draft (Best-of-Three)
August 2023 Ranked Season
The August 2023 Ranked Season begins July 31 at 12:05 p.m. PT and ends on August 31 at 12 p.m. PT (UTC-07:00)
Bronze Reward: 1 The Lord of the Rings: Tales of Middle-earth pack
Silver Reward: 1 The Lord of the Rings: Tales of Middle-earth pack + 500 gold
Gold Reward: 2 The Lord of the Rings: Tales of Middle-earth packs + 1,000 gold + Reprieve card style
Platinum Reward: 3 The Lord of the Rings: Tales of Middle-earth packs + 1,000 gold + Reprieve card style + Display of Power card style
Diamond Reward: 4 The Lord of the Rings: Tales of Middle-earth packs + 1,000 gold + Reprieve card style + Display of Power card style
Mythic Reward: 5 The Lord of the Rings: Tales of Middle-earth packs + 1,000 gold + Reprieve card style + Display of Power card style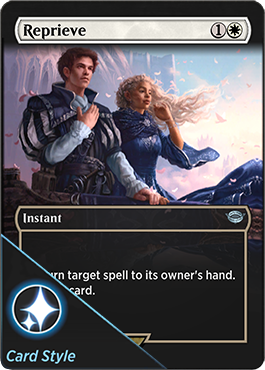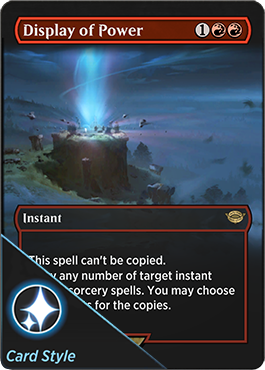 ---
Follow MTG Arena Social
Keep up with the latest MTG Arena news and announcements on: