MTG Arena Announcements – August 21, 2023
Goose Mother Companion Feeding Tip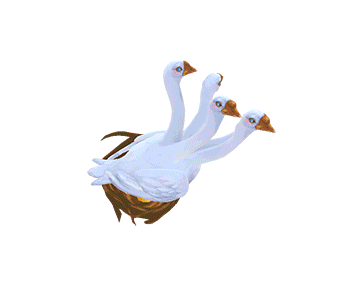 Carb-heavy bread causes The Goose Mother to skip nutritious foods, leading to malnourishment. Feed only healthy food like dandelion salad (no dressing) for the happy aeroelastic flutter of tail feathers.
---
Wilds of Eldraine Preorders Available Now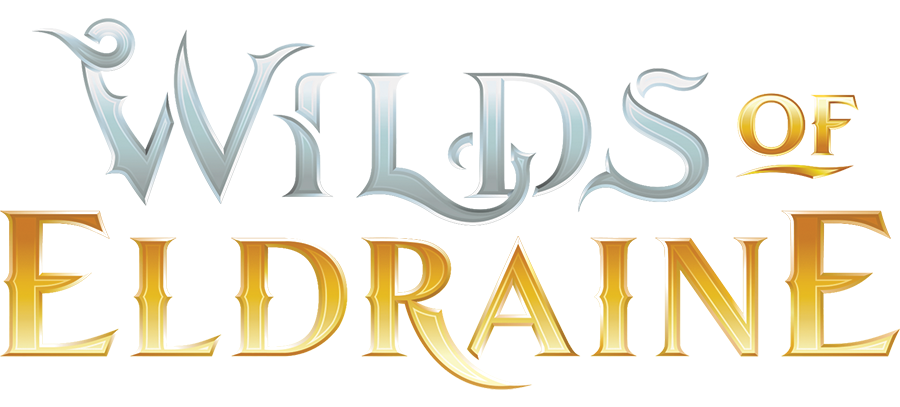 Wilds of Eldraine preorders are up and you can get yours now! No matter how you play MTG Arena, there's a bundle for you. But time is ticking away—these disappear forever on September 5.
Agatha Pack Bundle
$49.99/€53.99
Available at purchase:
Agatha's Soul Cauldron sleeve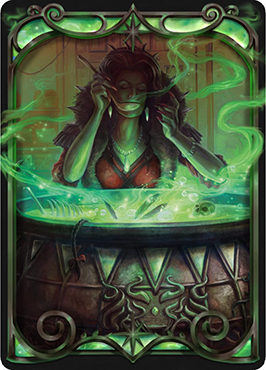 Available at release (September 5):
50x Wilds of Eldraine packs
5x Golden Packs
Agatha depth art card style
Agatha of the Vile Cauldron card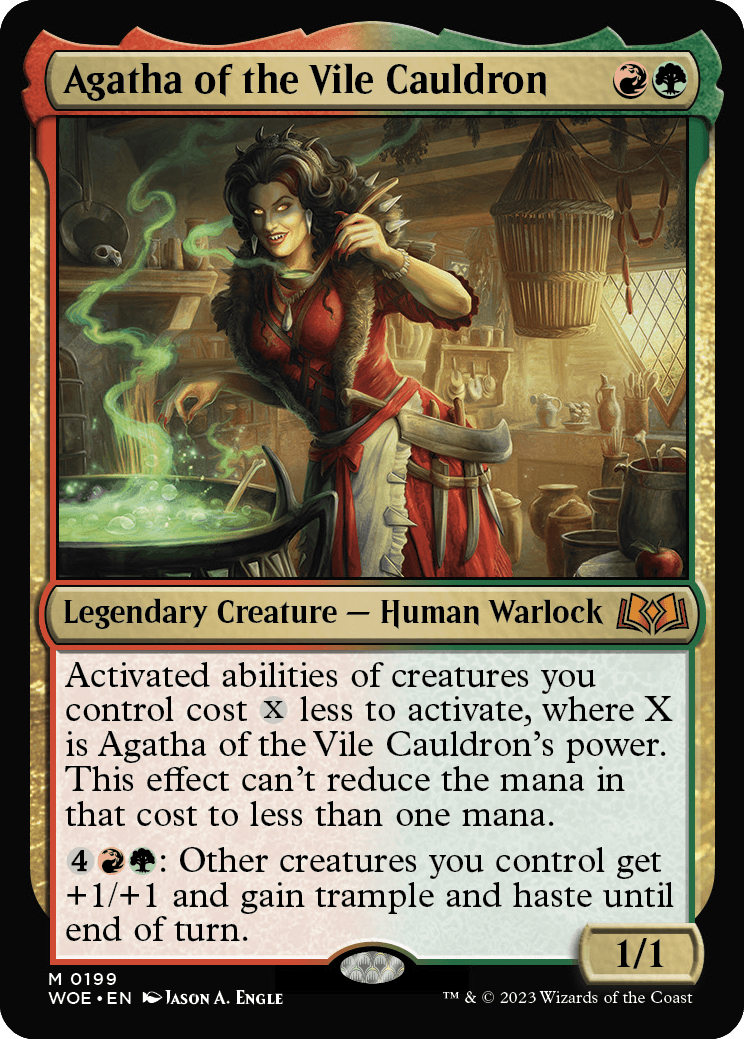 Hylda Play Bundle
$24.99/€26.99
Available at purchase:
The Goose Mother companion
Hylda of the Icy Crown sleeve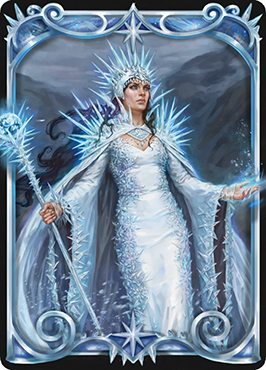 Available at release (September 5):
2x Player Draft tokens
1x Sealed token
5x Play-In Points
Hylda depth art card style
Hylda of the Icy Crown card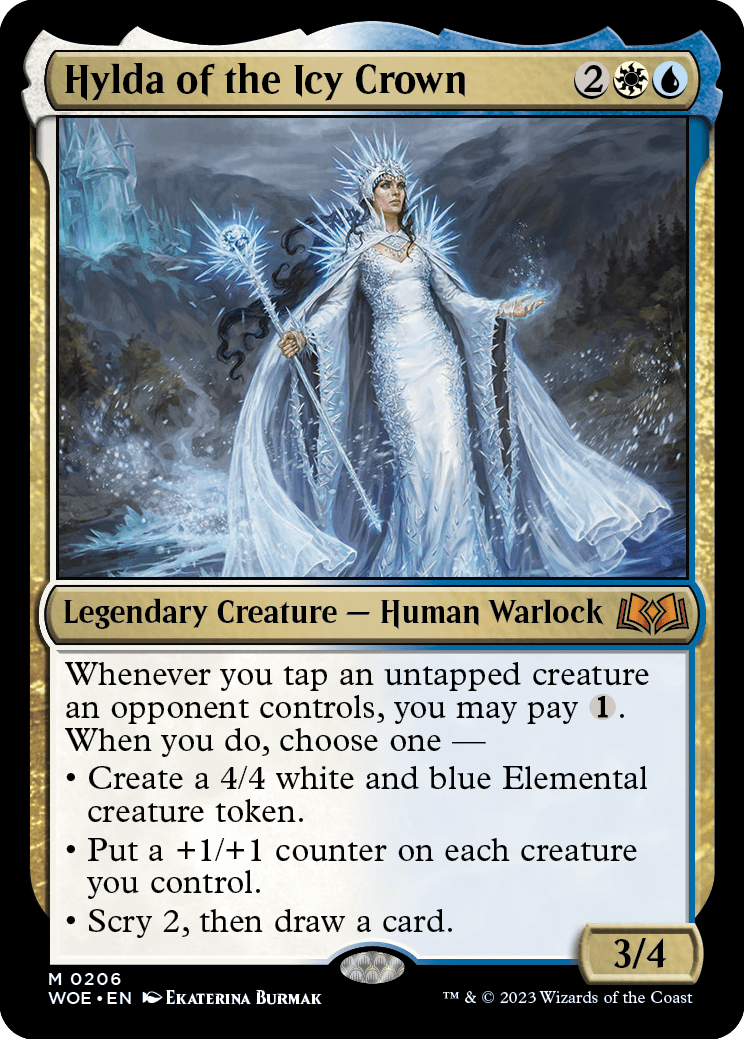 Eriette Pass Bundle
$14.99/€16.49
Available at purchase:
Eriette's Tempting Apple sleeve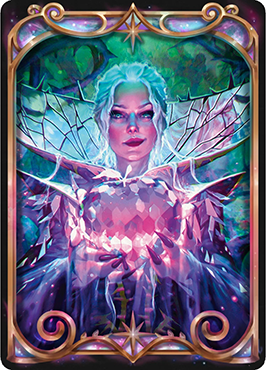 Available at release (September 5):
Wilds of Eldraine Mastery Pass
Eriette depth art card style
Eriette of the Charmed Apple card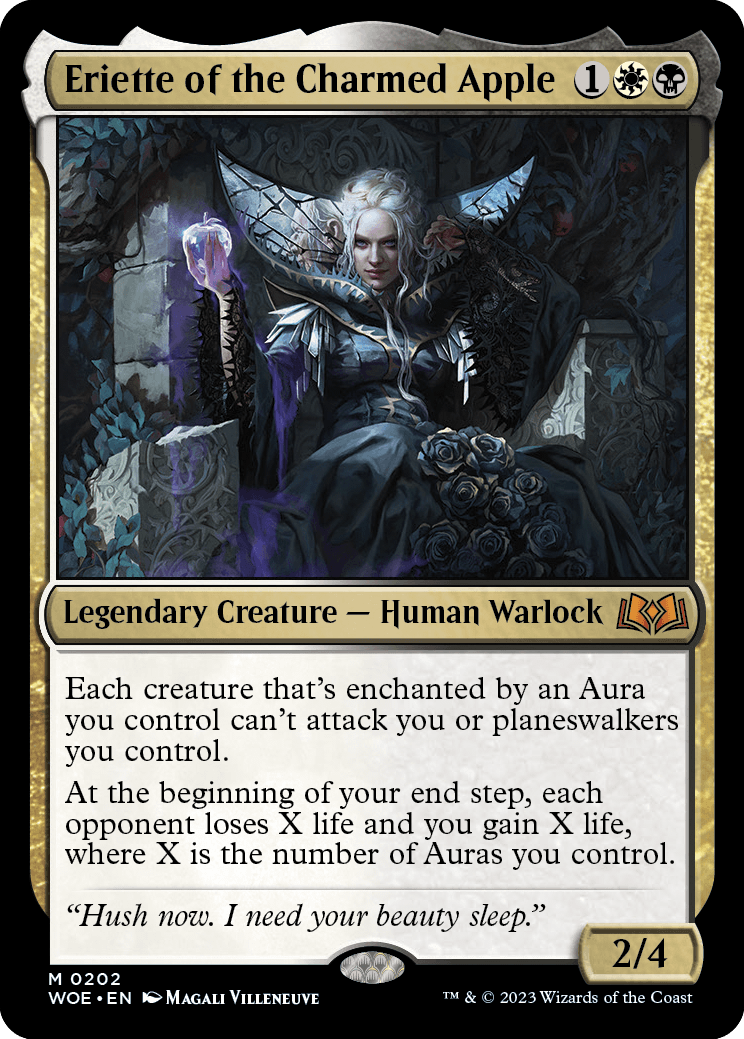 Wilds of Eldraine Streamer Event: Aug 31–Sept 1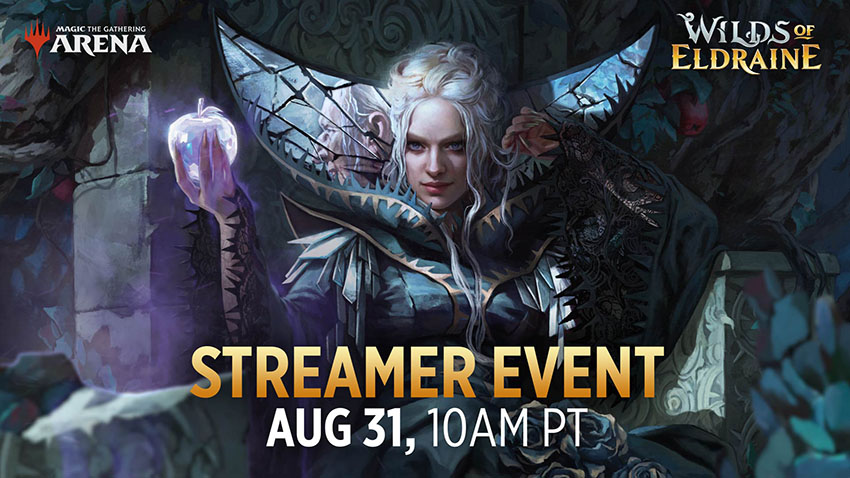 From Thursday, August 31 at 10 a.m. PT (17:00 UTC) until Friday, September 1 at 10 a.m., your favorite Twitch and YouTube streamers will be giving you the first look at Wilds of Eldraine in action. They'll be talking about new cards and mechanics, and of course playing matches!
Then look for Prerelease events at your local game store on September 1!
Are You a Magic Content Creator?
If you're a Magic content creator interested in the Streamer Event, you may be able to join in the fun! If you're interested, reach out to us using the contact info for your location below to let them know.
(Please note, not all applicants will receive a response. Thank you for your patience and understanding.)
Earn XP for Playing Magic at a WPN Store in September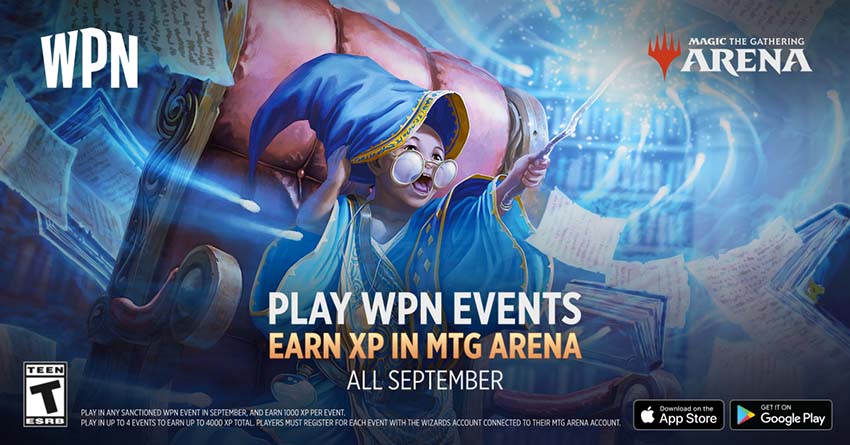 This September, play in a Magic event at a Wizards Play Network (WPN) game store using Wizards account to register, and you can receive 1,000 XP in your MTG Arena player inbox! This includes events such as the Wilds of Eldraine Prerelease, Open House, Friday Night Magic events, and more!
Want even more XP? For each additional event you play in during September, you can earn an additional 1,000 XP up to four times—that's a total of 4,000 XP for playing more Magic!
Get complete details on how to earn XP playing Magic at a WPN store!
Renewal Is Just Two Weeks Away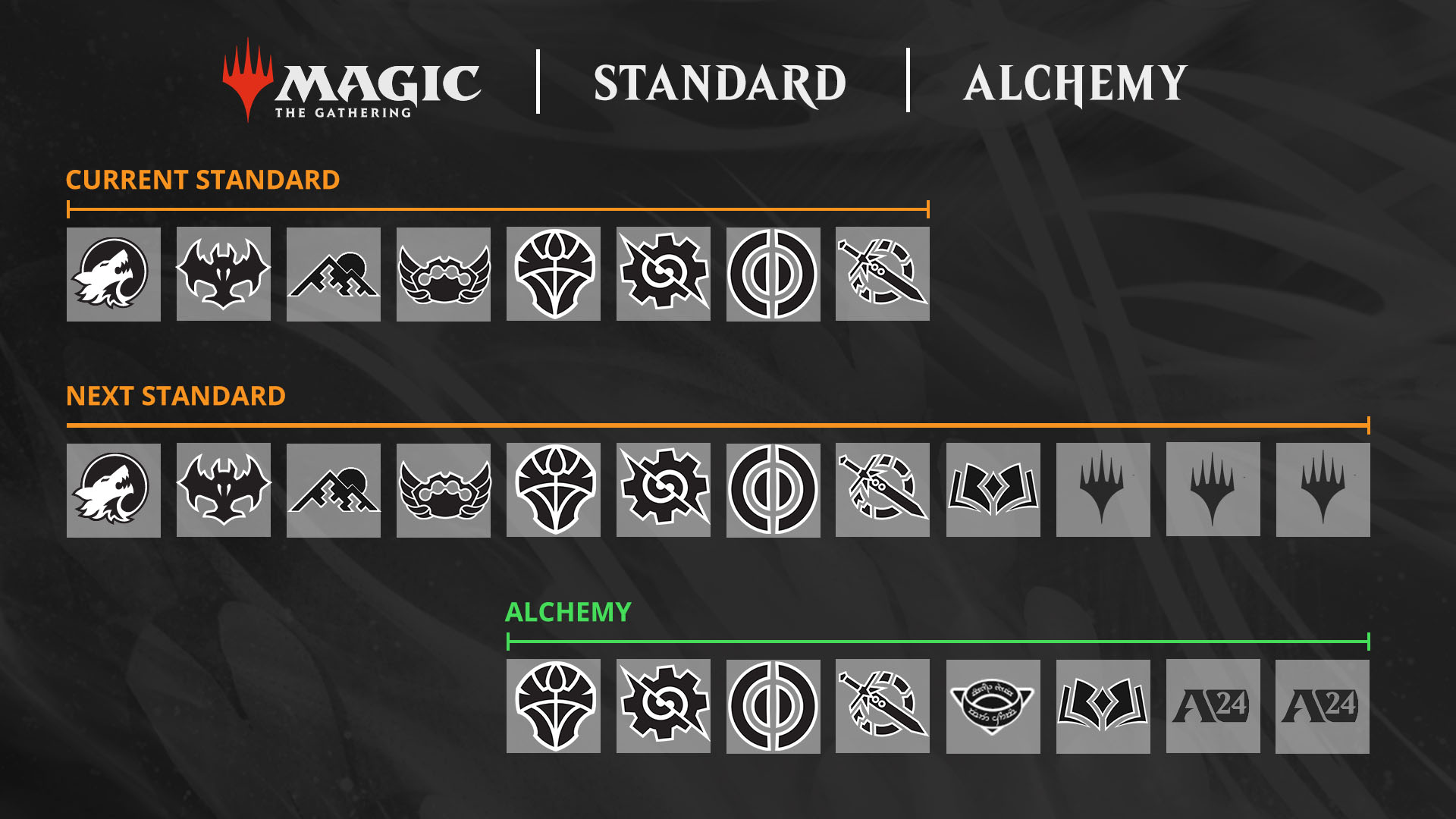 We're counting down to the turning of the Magic year, when the Alchemy format rotates, the Standard format rotates—but now only every three years instead of two (so not this year!)—and your Renewal Egg opens with a cascade of bonus goodies to give you a head start.
Visit the Renewal for MTG Arena's 2023 Standard Rotation article for all the details on what's changing and what's not this year!
Historic Event: All Access, No Entry Fee, and No Banned List!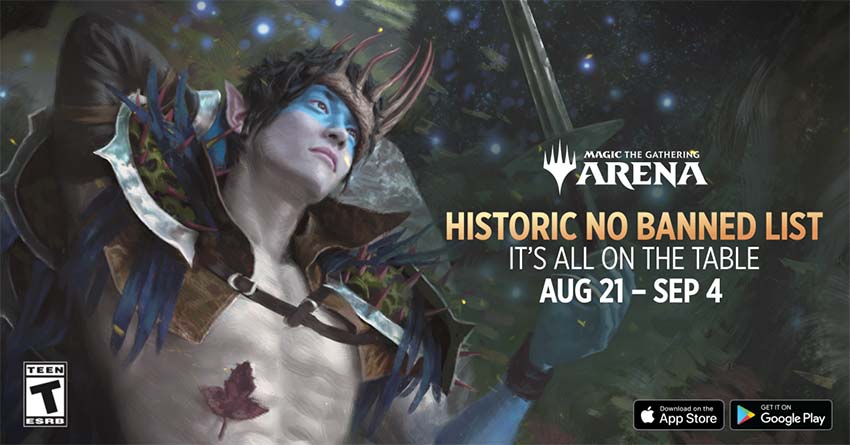 We lay it all on the table today through September 5 as we kick off an Historic event featuring no banned list!
That's right: no. Banned. LIST. Blast away with Lightning Bolts, commune with your Demonic Tutor, and Elk-ify the Multiverse with Oko, Thief of Crowns. Rinse, repeat, Time Warp.
Oh, and don't worry if you don't have these notoriously powerful cards in your collection, because this event is All Access! That means everyone has access to all the cards in MTG Arena, so everyone is on equal footing here—your only limits are your creativity and your appetite for raw power.
And one last thing: this event has no entry fee!
This Historic no-banned-list, no-entry-fee, All-Access event begins at 8 a.m. PT (15:00 UTC) and continues until September 5 when Wilds of Eldraine launches!
Arena Open: Arena Cube This Weekend—Start Practicing!
The next Arena Open is happening this weekend, August 26­–27, and the format is Arena Cube. This is one of MTG Arena's most powerful cubes, but you don't have to go into the Arena Open blind—you can practice all this week leading up to it by playing in the Arena Cube event! Check out event details and all the cards in the cube, and then get ready for a weekend of competition that could lead to winning $2,000 and an invitation to the September Qualifier Weekend!
EVENT SCHEDULE
Events open at 8 a.m. PT on their starting dates (excluding Midweek Magic) and close to entries at 8 a.m. PT (UTC-07:00) on the ending date shown unless otherwise noted.
MIDWEEK MAGIC
Midweek Magic events open on Tuesdays at 2 p.m. PT and close to new entries on Thursdays at 2 p.m. PT (UTC-07:00).
August 22–24: Brawl
August 29–31: Momir
September 5–7: Alchemy
September 12–14: Wilds of Eldraine Constructed
QUICK DRAFT
August 15–29: The Lord of the Rings: Tales of Middle-earth™
August 29–September 15: March of the Machine
September 15–26: Wilds of Eldraine
September 26–October 10: The Brothers' War
OTHER EVENTS
August 14–21: Throne of Eldraine Premier Draft
August 21–September 5: Arena Cube Draft
August 21–September 15: Historic All Access
September 5–29: Wilds of Eldraine Sealed
PREMIER PLAY SCHEDULE
All times listed are Pacific time (UTC-07:00).
QUALIFIER EVENTS
Qualifier Play-In events are single-day tournaments in which players compete to earn invitations to that month's Qualifier Weekend events.
Qualifier Weekend events are two-day events in which eligible players compete for invitations to upcoming Arena Championship events. Check out the standings to see who's qualified for Arena Championship 4.
Qualifier tokens are delivered to your MTG Arena inbox. Remember to claim them before the event starts!
SEPTEMBER
Qualifier Play-In (Best-of-One)
September 23, 6 a.m. PT–September 24, 6 a.m. PT

Format: Wilds of Eldraine Limited

Qualifier Play-In (Best-of-Three)
September 29, 6 a.m.­–September 30, 3 a.m. PT

Format: Wilds of Eldraine Limited

Qualifier Weekend
September 30, 6 a.m. PT–October 1, 4 p.m. PT

Format: Wilds of Eldraine Limited
ARENA CHAMPIONSHIP 4
The Arena Championship is an invitation-only, two-day virtual event for players who earn invitations through Qualifier Weekend events.
Arena Championship 4
October 7–8

Format: Historic and Wilds of Eldraine Draft (both Best-of-Three with sideboard)
ARENA OPEN
The Arena Open Day One entry window begins at 6 a.m. PT and closes to new entries the following day at 3 a.m. PT (UTC-07:00). The Day Two entry window is 2 hours only, from 6 a.m. PT until 8 a.m. PT (UTC-07:00).
August 26: Day One, Arena Cube Draft (Best-of-One and Best-of-Three)
August 27: Day Two, Arena Cube Draft (Best-of-Three)

Arena Open: Wilds of Eldraine Limited
September 16–17

September 16: Day One, Wilds of Eldraine Sealed (Best-of-One and Best-of-Three)
September 17: Day Two, Wilds of Eldraine Draft (Best-of-Three)
August 2023 Ranked Season
The August 2023 Ranked Season begins July 31 at 12:05 p.m. PT and ends on August 31 at 12 p.m. PT (UTC-07:00)
Bronze Reward: 1 The Lord of the Rings: Tales of Middle-earth pack
Silver Reward: 1 The Lord of the Rings: Tales of Middle-earth pack + 500 gold
Gold Reward: 2 The Lord of the Rings: Tales of Middle-earth packs + 1,000 gold + Reprieve card style
Platinum Reward: 3 The Lord of the Rings: Tales of Middle-earth packs + 1,000 gold + Reprieve card style + Display of Power card style
Diamond Reward: 4 The Lord of the Rings: Tales of Middle-earth packs + 1,000 gold + Reprieve card style + Display of Power card style
Mythic Reward: 5 The Lord of the Rings: Tales of Middle-earth packs + 1,000 gold + Reprieve card style + Display of Power card style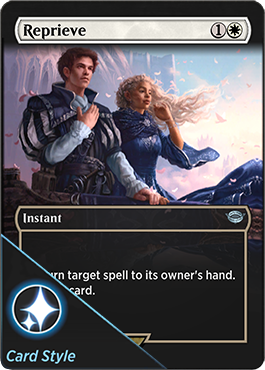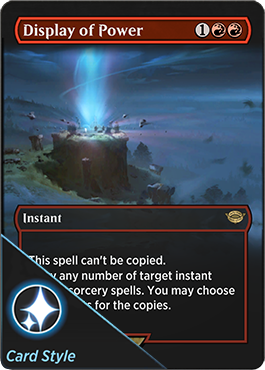 ---
Follow MTG Arena Social
Keep up with the latest MTG Arena news and announcements on: