MTG Arena Announcements – October 16, 2023
In this edition:
---
October Spooky Cosmetics
There are new cosmetics in the MTG Arena Store celebrating the season and two of your favorite movies: The Evil Dead and The Princess Bride! Stop in to see how you can add some fun new coolness to your games!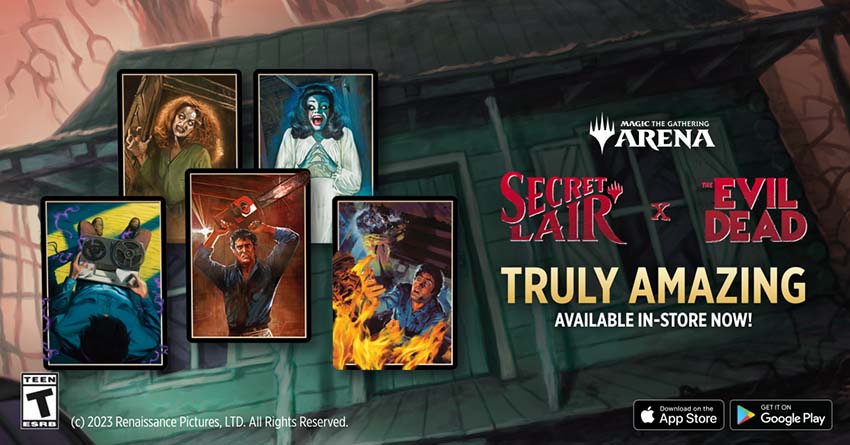 ---
Shadows over Innistrad Remastered Fatal Flashback Returns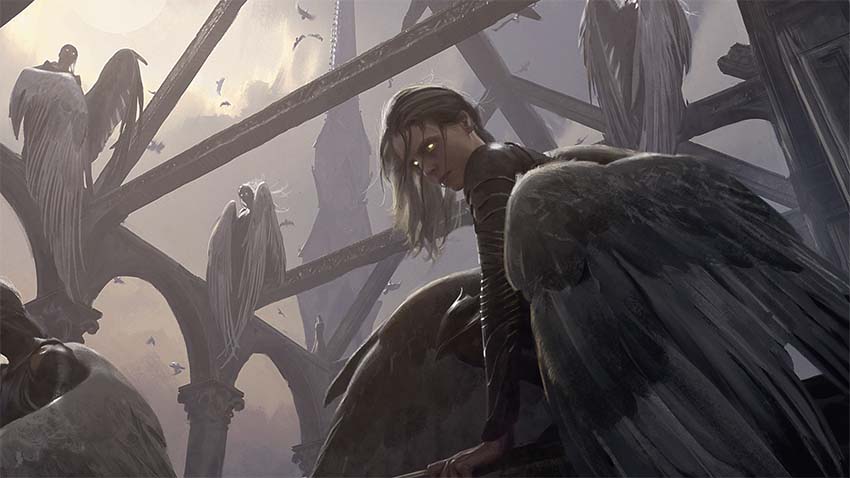 Get into the late-October season with the return of Shadows over Innistrad Remastered Limited events beginning tomorrow, October 17, and continuing until November 1!
Earlier this year we had four different flavors of Shadows over Innistrad Remastered events that aimed to mix up the Limited formats, and with this return we're using the most popular of those Shadows of the Past themes, Fatal Flashback!
You'll find Shadows over Innistrad Remastered Sealed, Traditional Sealed, Premier Draft, and Traditional Draft events that include that dash of sinister spice: Fatal Flashback! Shadows of the Past theme cards. Each Shadows over Innistrad Remastered pack will contain a card from the Fatal Flashback! Shadows of the Past card list.
Check out all the cards in the digital-only
Shadows over Innistrad Remastered set
, which brings together select cards from the original
Innistrad
block:
Innistrad
,
Dark Ascension
, and
Avacyn Restored
.
Shadows of the Past: Fatal Flashback!

October 17–November 1 (Select for card list)

Bump in the Night

Cackling Counterpart

Devil's Play

Divine Reckoning

Faithless Looting

Feeling of Dread

Forbidden Alchemy

Gnaw to the Bone

Increasing Ambition

Lingering Souls

Mystic Retrieval

Past in Flames

Rally the Peasants

Sever the Bloodline

Silent Departure

Spider Spawning

Travel Preparations

Unburial Rites
---
Interview with Shinya Saito, Arena Championship 4 Winner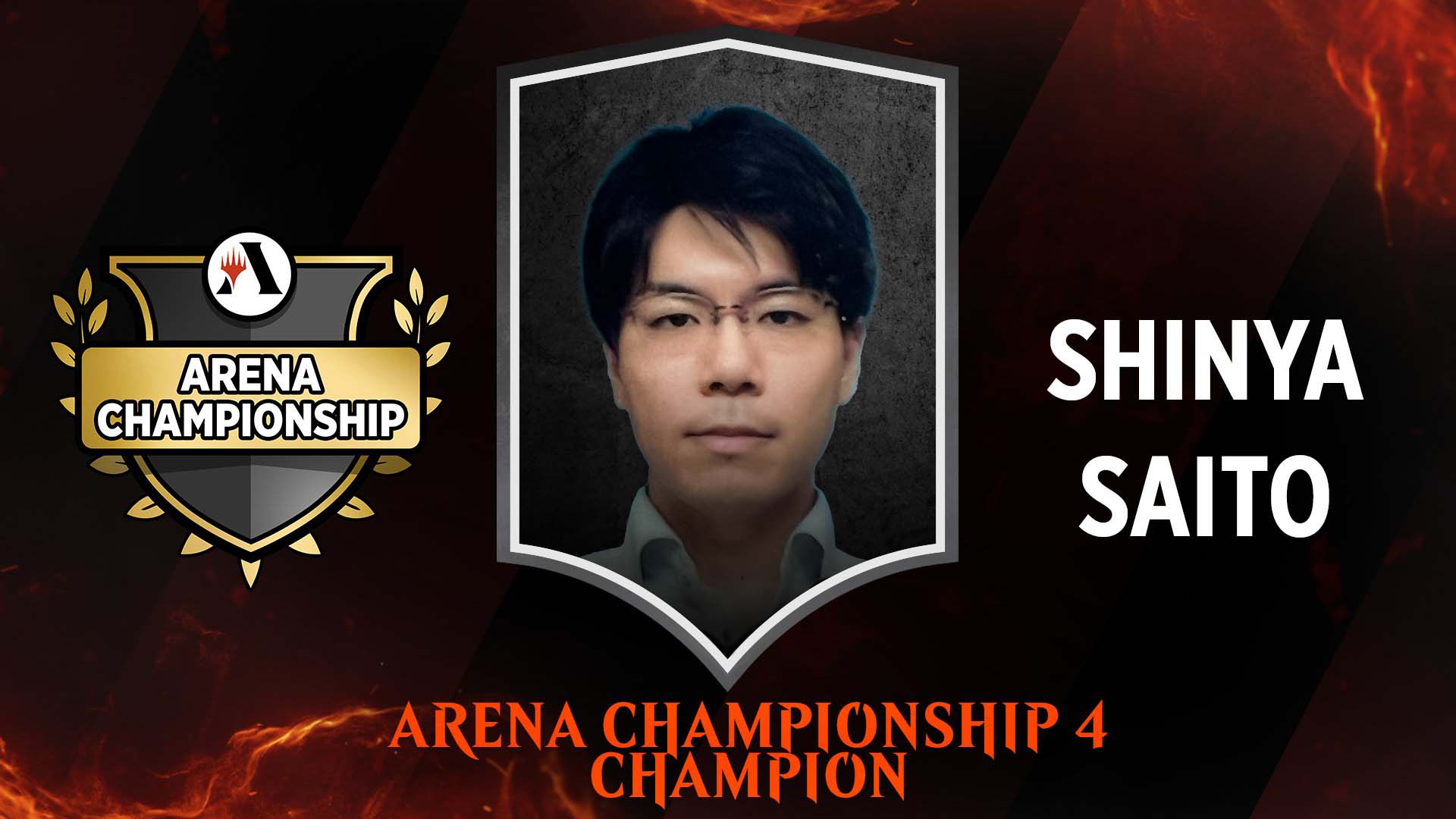 Shinya Saito took the Arena Championship 4 title last weekend, and Corbin Hosler talked with him about his experience with Magic leading up to the win and his future plans in the article, "The Week That Was: Digital Dreams Come True."
---
This Weekend: Best-of-Three Qualifier Play-In and Qualifier Weekend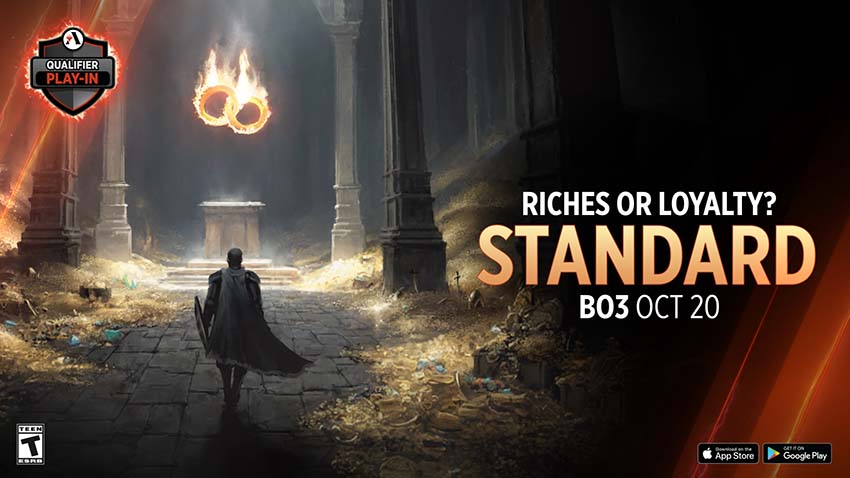 This weekend is the October Premier Play double-header with the Best-of-Three Qualifier Play-In and the Qualifier Weekend events taking place.
First up is the Best-of-Three Qualifier Play-In on Friday, October 20, starting at 6 a.m. PT. Compete in Traditional Standard, notch four wins, and claim your invitation to the October Qualifier Weekend event.
Immediately following will be the Qualifier Weekend, kicking off at 6 a.m. PT on Saturday, October 21. You'll play across two days, Saturday and Sunday: seven match wins on Day One gets you an invitation to Day Two; seven match wins on Day Two earns you an invitation to Arena Championship 5 and the Pro Tour!
---
Arena Open Wilds of Eldraine Limited, October 28–29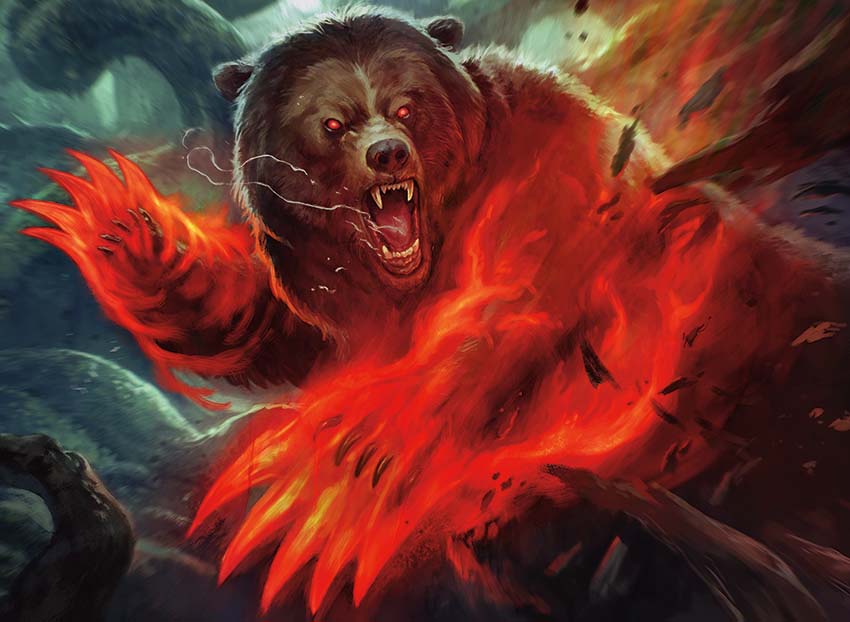 Keep exercising those Wilds of Eldraine Limited skills, because the Arena Open returns October 28–29. Compete on Day 1 in Wilds of Eldraine Sealed matches for your invitation to Day 2 events—and claim the Mak Fawa sleeve just for participating!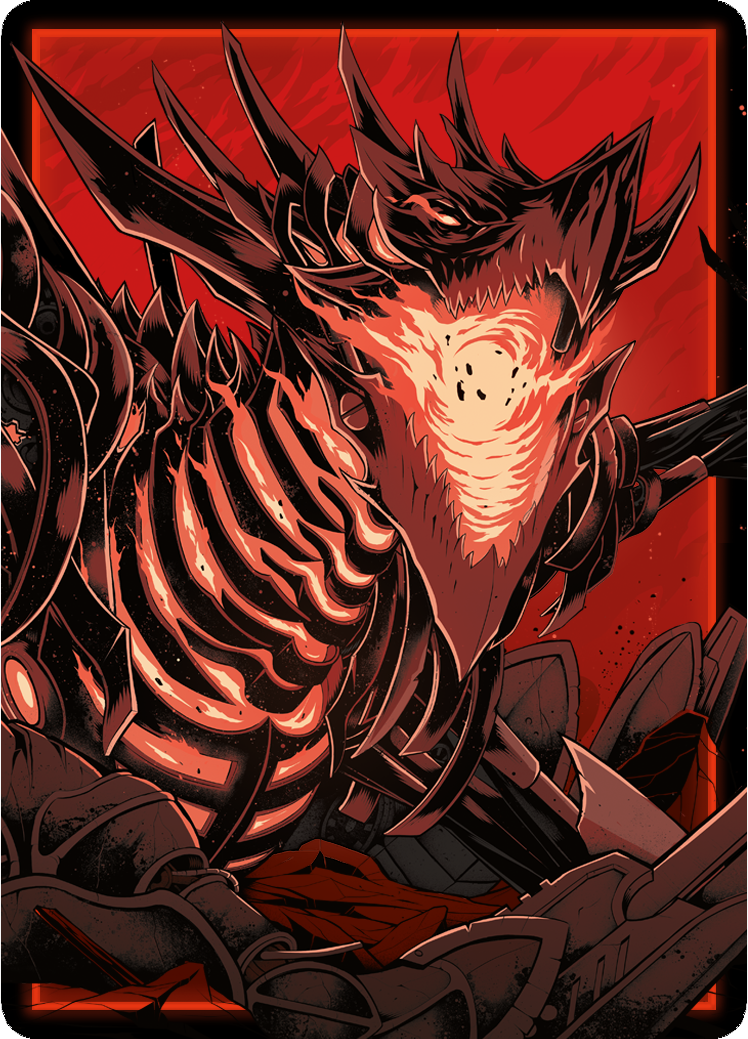 Entry Reward: Mak Fawa Sleeve
Perform well on Day 1, get your invitation, and return on Day 2 for the high-stakes showdown where you could win $2,000 and an invitation to the November Qualifier Weekend—if you can overcome your challengers!
---
Play Boosters Announced
Today we announced the new Play Boosters in tabletop Magic as well as MTG Arena. For complete details, check out "What Are Play Boosters?" from Mark Rosewater and "Play Boosters in MTG Arena."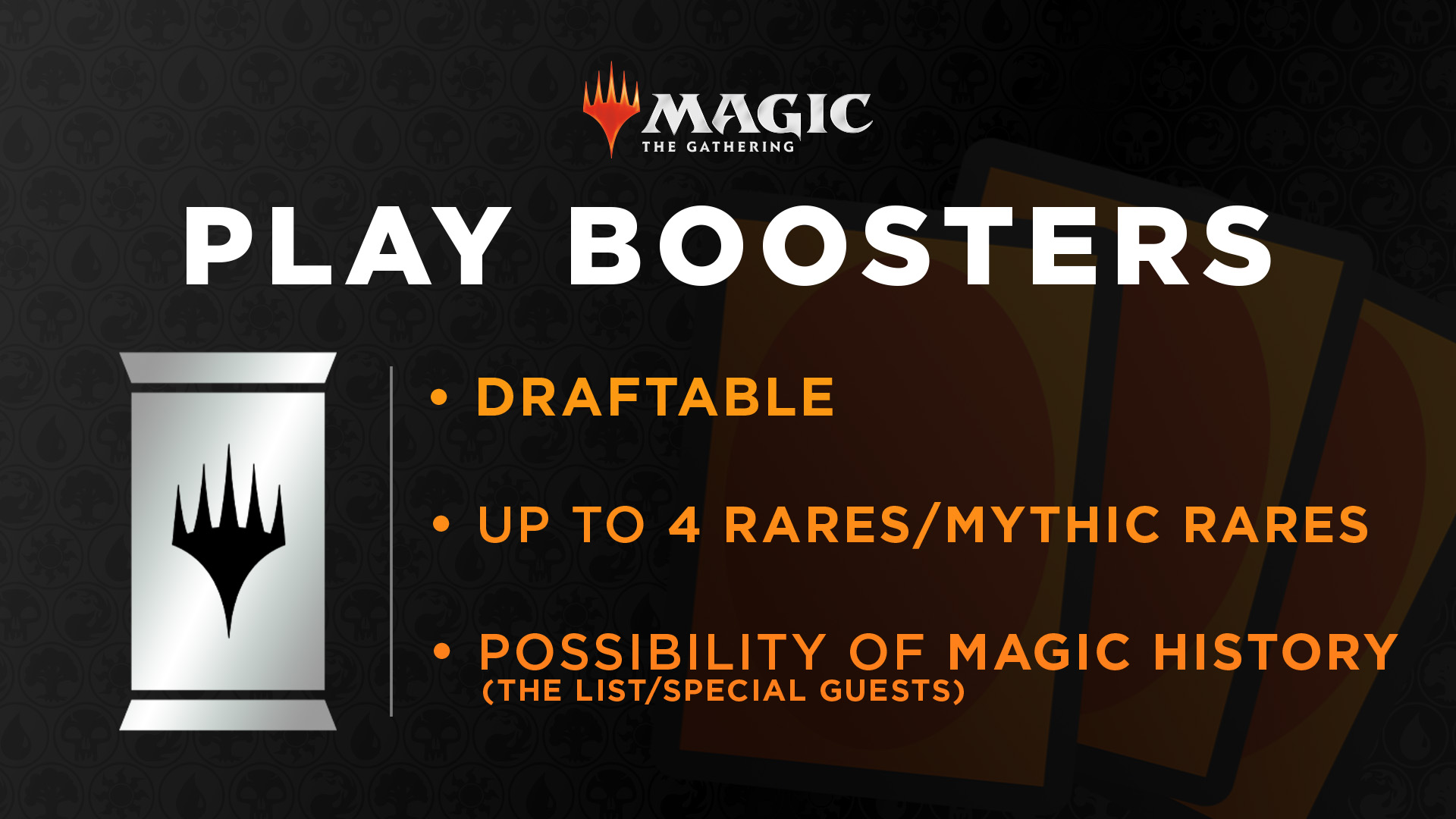 ---
EVENT SCHEDULE
Events open at 8 a.m. PT on their starting dates (excluding Midweek Magic) and close to entries at 8 a.m. PT (UTC-07:00) on the ending date shown unless otherwise noted.
MIDWEEK MAGIC
Midweek Magic events open on Tuesdays at 2 p.m. PT and close to new entries on Thursdays at 2 p.m. PT (UTC-07:00).
October 17–19: Wilds of Eldraine Phantom Sealed
October 24–26: Alchemy Ladder Deck Showcase
October 31–November 2: Innistrad: Crimson Vow vs. Innistrad: Midnight Hunt Phantom Sealed
QUICK DRAFT
October 10–24: Wilds of Eldraine
October 24–November 7: Phyrexia: All Will Be One
November 7–23: Dominaria United
OTHER EVENTS
October 17–31: Shadows over Innistrad Remastered: Fatal Flashback
October 17–31: Shadows over Innistrad Remastered: Fatal Flashback Sealed
November 2–14: Historic All Access, Basically No Bans!
PREMIER PLAY SCHEDULE
All times listed are Pacific time (UTC-07:00).
QUALIFIER EVENTS
Qualifier Play-In events are single-day tournaments in which players compete to earn invitations to that month's Qualifier Weekend events.
Qualifier Weekend events are two-day events in which eligible players compete for invitations to upcoming Arena Championship events. Check out the standings to see who's qualified for Arena Championship 4.
Qualifier tokens are delivered to your MTG Arena inbox. Remember to claim them before the event starts!
October
Qualifier Play-In (Best-of-Three)
October 20, 6 a.m. PT–October 21, 3 a.m. PT
Qualifier Weekend
October 21, 6 a.m. PT–October 22, 4 p.m. PT
ARENA OPEN
The Arena Open Day One entry window begins at 6 a.m. PT and closes to new entries the following day at 3 a.m. PT (UTC-07:00). The Day Two entry window is 2 hours only, from 6 a.m. PT until 8 a.m. PT (UTC-07:00).
Arena Open: Wilds of Eldraine Limited

October 28: Day One, Wilds of Eldraine Sealed (Best-of-One and Best-of-Three)
Day One entry reward: Mak Fawa sleeve
October 29: Day Two, Wilds of Eldraine Draft (Best-of-Three)
October 2023 Ranked Season
The October 2023 Ranked Season begins September 30 at 12:05 p.m. PT and ends October 31 at 12 p.m. PT (UTC-07:00)
Bronze Reward: 1 Wilds of Eldraine pack
Silver Reward: 1 Wilds of Eldraine pack + 500 gold
Gold Reward: 2Wilds of Eldraine packs + 1,000 gold + Glass Casket card style
Platinum Reward: 3 Wilds of Eldraine packs + 1,000 gold + Glass Casket card style + Bramble Familiar card style
Diamond Reward: 4 Wilds of Eldraine packs + 1,000 gold + Glass Casket card style + Bramble Familiar card style
Mythic Reward: 5 Wilds of Eldraine packs + 1,000 gold + Glass Casket card style + Bramble Familiar card style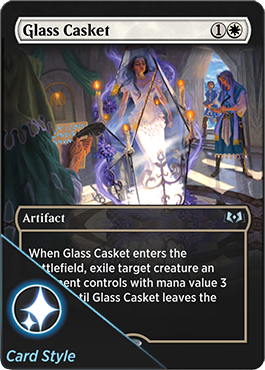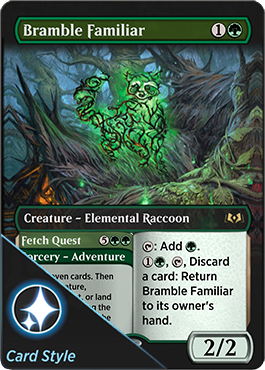 ---
Follow MTG Arena Social
Keep up with the latest MTG Arena news and announcements on: